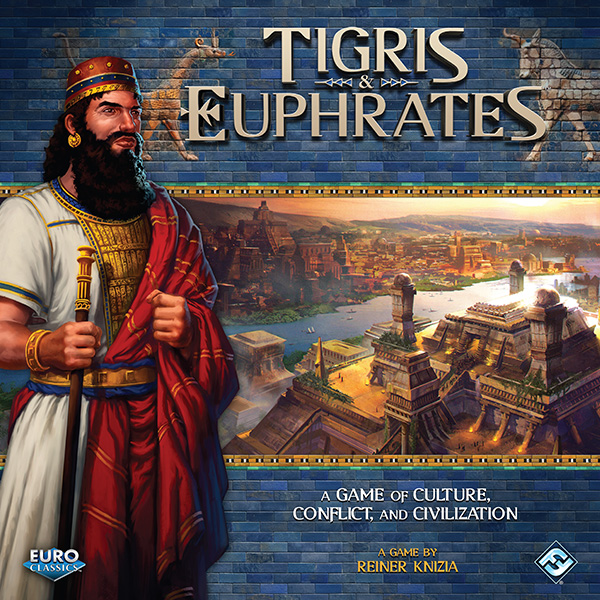 Tigris & Euphrates is an award-winning tile placement game of rival dynasties designed by Reiner Knizia and set in ancient Mesopotamia at the time of the first cities. Two to four players take on the roles of rulers building civilizations, competing for land, and striving to strike a balance between commerce, agriculture, housing, and religion.
Advance your civilization, grow your dynasty, and accumulate victory points by strategically placing tiles, leaders, and even monuments on the board. As civilizations grow, wars may erupt over the region's limited land and resources, or another ruler may incite rebellion among your people, forcing you to fight for your territory. The ruler who has the greatest amount of victory points in the weakest aspect of their civilization wins!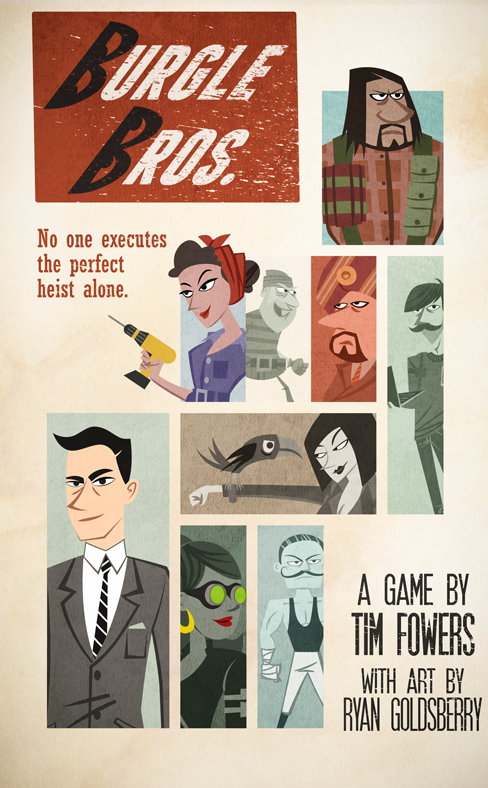 Burgle Bros. is a cooperative game for 1-­4 players. Players are unique members of a crew trying to pull off a robbery of a highly secure building — without getting caught. The building has three floors (4x4 tiles), each with its own safe to crack. Players start on the first floor and have to escape to their helicopter waiting on the roof.
Players each have three stealth tokens. Whenever they are on the same tile with a guard, they lose one. If any player is caught without a stealth token, the game is over. If players can open all three safes, and escape through the stairs to the roof they win.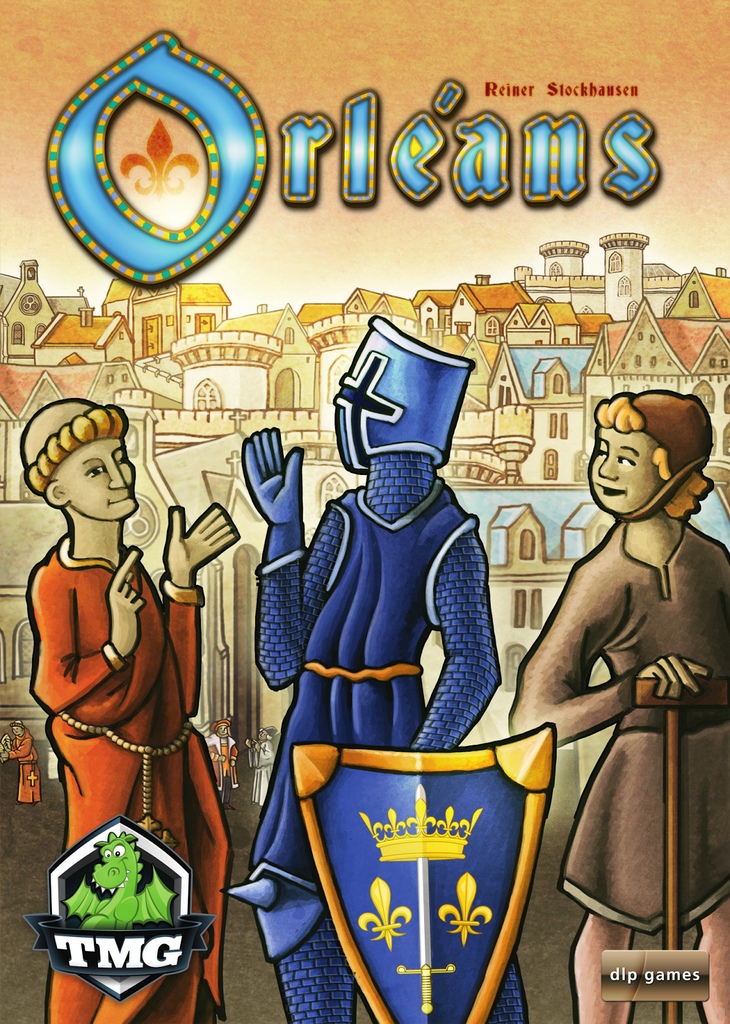 During the medieval goings-on around Orléans, you must assemble a following of farmers, merchants, knights, monks, etc. to gain supremacy through trade, construction and science in medieval France.
In the city of Orléans and the area of the Loire, you can take trade trips to other cities to acquire coveted goods and build trading posts. You need followers and their abilities to expand your dominance by putting them to work as traders, builders, and scientists. Knights expand your scope of action and secure your mercantile expeditions. Craftsmen build trading stations and tools to facilitate work. Scholars make progress in science, and last but not least it cannot hurt to get active in monasteries since with monks on your side you are much less likely to fall prey to fate.
In Orléans, you will always want to take more actions than possible, and there are many paths to victory. The challenge is to combine all elements as best as possible with regard to your strategy.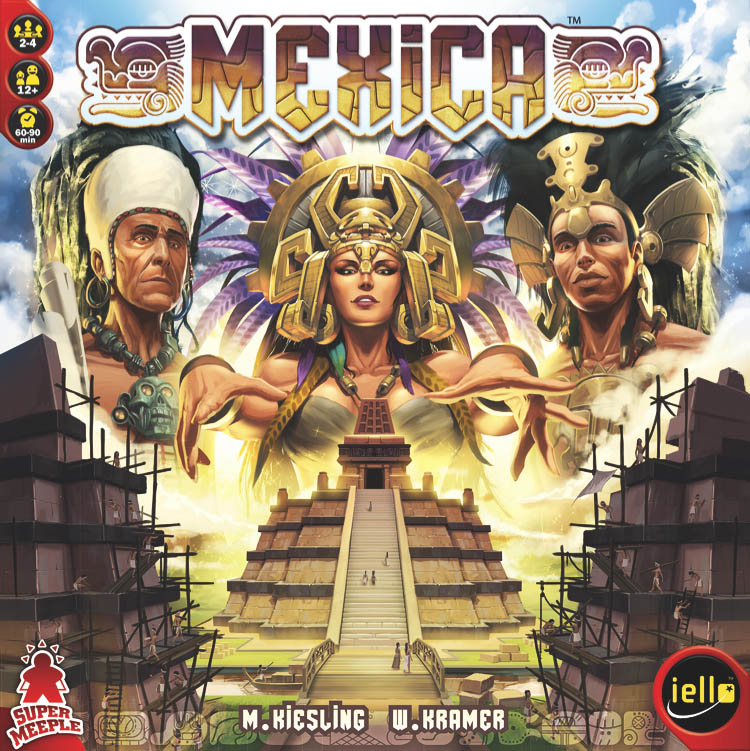 Mexica plots the development of the city of the same name on an island in lake Texcoco. Players attempt to partition it into districts, place buildings, and construct canals.
Districts are formed by completely surrounding areas of the island with water and then placing a District marker. The player who founds a district scores points immediately.
Canals and Lake Texcoco act as a quick method of moving throughout the city. Players erect bridges and move from one bridge to the next, which costs 1 action point regardless of the distance. They must also erect buildings. This costs action points, the exact number being dependent upon the building's size.
In the scoring phases of the game, players score points (El Grande style) based upon their dominance in a District. In the 4 player game, players with the 1st, 2nd, and 3rd most buildings score decreasing numbers of points.
Only districts are scored in the first scoring round.
In the second scoring round at the end of the game, all land areas are scored, not just districts.
The player with the most points wins.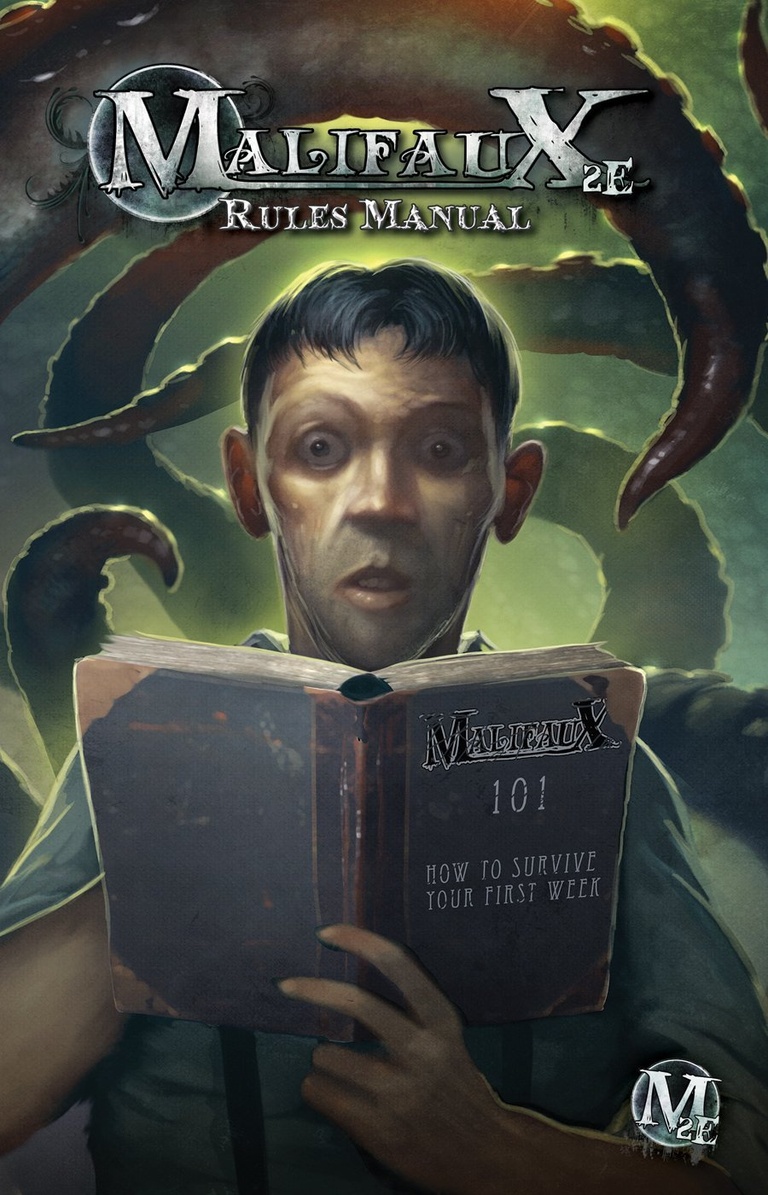 The next level of hurt is here! Malifaux is back with bigger guns, sharper teeth, and more chest-pounding action than you can believe! Malifaux 2nd Edition introduces new characters to the game, as well as never-before-seen crews, a new way to build characters using a brand-new upgrade system, and new stories branching from Twisting Fates to keep you on your toes!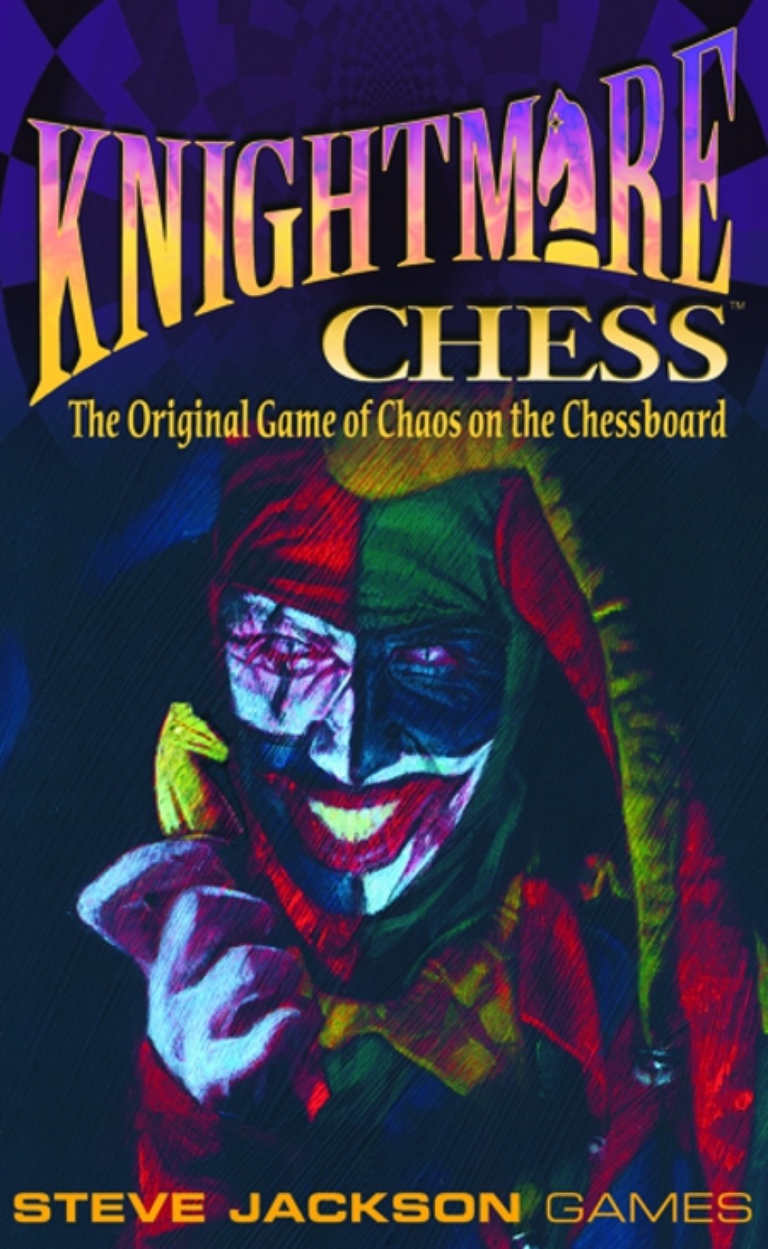 Knightmare Chess is chess played with cards! The cards break the rules in wild and unpredictable ways. Some affect a single move, and some change the entire game. Knightmare Chess plays quickly out of the box, but it also includes variants, and it's easy for players to customize. The possibilities are endless, and so is the fun!
This new edition includes Knightmare Chess 2, for a total of 158 beautiful cards, each painted by Rogério Vilela. Bonus: two blank cards for those who want to create their own fiendish, clever rules.
Note: Knightmare Chess requires a working knowledge of chess and a chess set to play.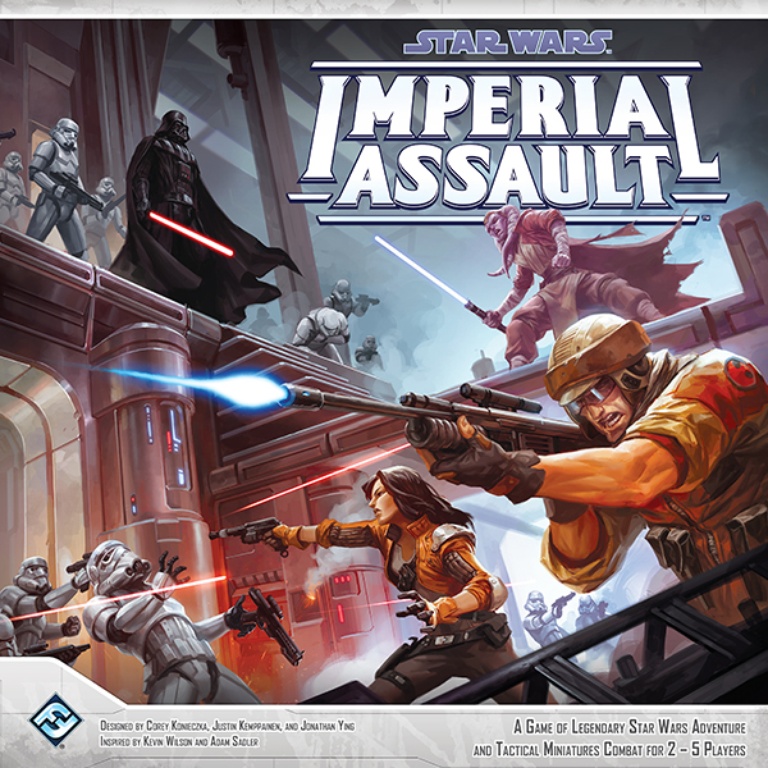 Imperial Assault is a strategy board game of tactical combat and missions for two to five players, offering two distinct games of battle and adventure in the Star Wars™ universe!
Imperial Assault puts you in the midst of the Galactic Civil War between the Rebel Alliance and the Galactic Empire after the destruction of the Death Star over Yavin 4. Imperial Assault offers two separate game experiences. The campaign game pits the limitless troops and resources of the Galactic Empire against a crack team of elite Rebel operatives as they strive to break the Empire's hold on the galaxy, while the skirmish game invites you and a friend to muster strike teams and battle head-to-head over conflicting objectives.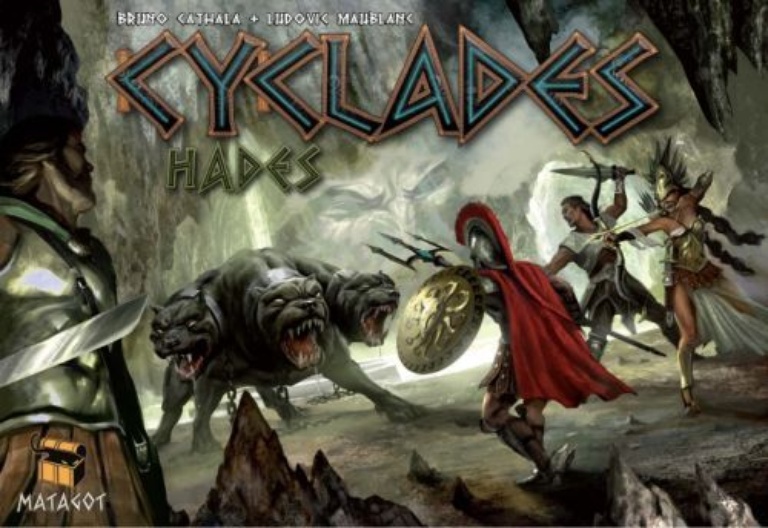 The Cyclades are currently at peace, but the sound of furious battles still echoes in our memories. Is this a long lasting peace or nothing but a short truce?
There are whispers that Hades will soon return, bringing his undead phalanxes and ghost ships… Every city-state will need to demonstrate their skills at recruiting powerful heroes and gaining the favors of all the gods of Olympus, even terrifying Hades, to extend its supremacy over his opponents.
This box contains several modules which can be incorporated one by one into the basic game, according to the desires and experience levels of the players.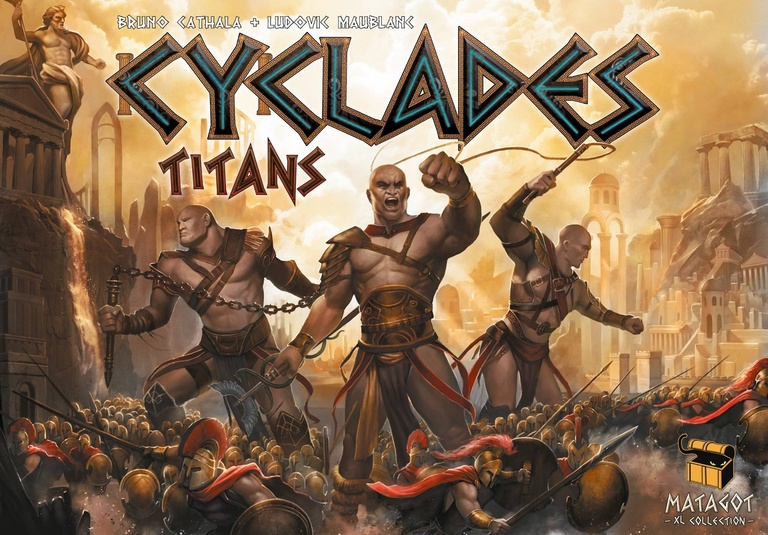 In the Cyclades archipelago, tension has reached a boiling point. The conflict is now focused mainly on two large neighboring islands. With the help of the Gods, there are now 6 great cities of ancient Greece fighting for supremacy.
Now, more than ever, the war is raging. And on top of all that, Kronos decided to join the party, and with him comes a horde of Titans, ready to anihilate everything in their path…
The Titans expansion allows for up to 6 players, and offers 2 game modes: Everyone for himself, just like in the base game. With 4 or 6 players: teams of two!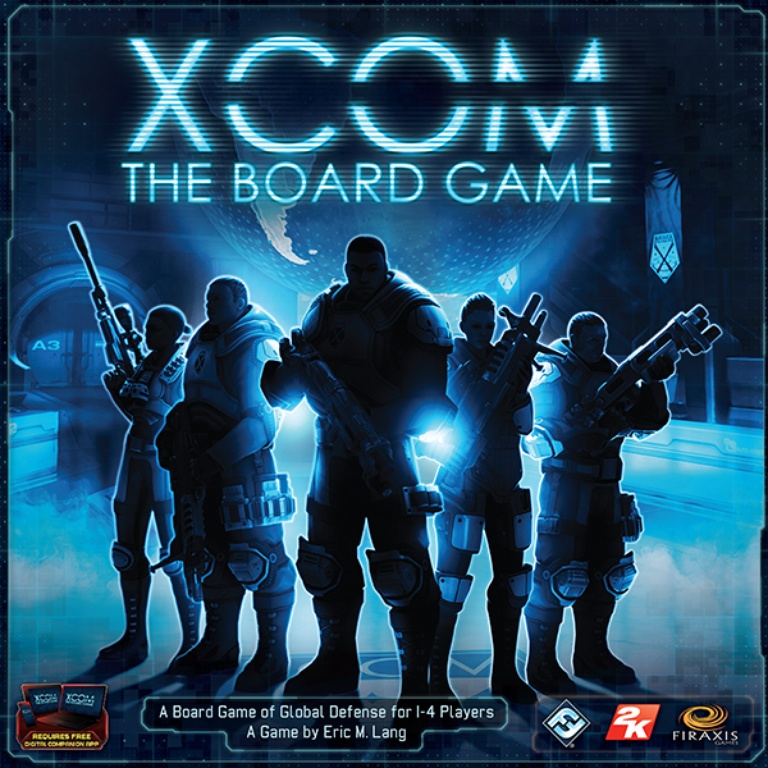 You are humanity's last hope.
In XCOM: The Board Game, you and up to three friends assume the roles of the leaders of the elite, international organization known as XCOM. It is your job to defend humanity, quell the rising panic, and turn back the escalating alien invasion coordinated by the game's innovative, free digital companion app.
Where the world's militaries have failed to stand against the alien invaders, you must succeed. To do so, you must make strategic use of the resources available to you. You must launch Interceptors to shoot down alien UFOs, assign soldiers to key missions, research alien technology, and use that technology to defend your base, all while you try to keep the world from collapsing just long enough that you can coordinate one final mission to repel the invaders for good.
Destroy UFOs. Research alien technology. Defend your base. Uncover the alien invasion plan. Should you fail, humanity is doomed.