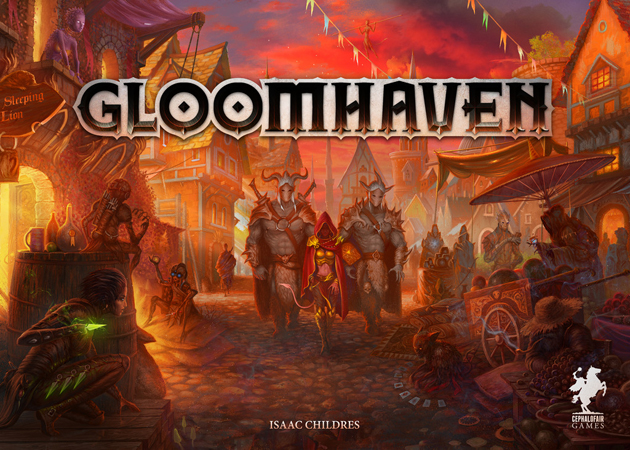 Gloomhaven is a game of Euro-inspired tactical combat in a persistent world of shifting motives. Players will take on the role of a wandering adventurer with their own special set of skills and their own reasons for traveling to this dark corner of the world. Players must work together out of necessity to clear out menacing dungeons and forgotten ruins. In the process, they will enhance their abilities with experience and loot, discover new locations to explore and plunder, and expand an ever-branching story fueled by the decisions they make.
This is a game with a persistent and changing world that is ideally played over many game sessions. After a scenario, players will make decisions on what to do, which will determine how the story continues, kind of like a "Choose Your Own Adventure" book. Playing through a scenario is a cooperative affair where players will fight against automated monsters using an innovative card system to determine the order of play and what a player does on their turn.
Each turn, a player chooses two cards to play out of their hand. The number on the top card determines their initiative for the round. Each card also has a top and bottom power, and when it is a player's turn in the initiative order, they determine whether to use the top power of one card and the bottom power of the other, or vice-versa. Players must be careful, though, because over time they will permanently lose cards from their hands. If they take too long to clear a dungeon, they may end up exhausted and be forced to retreat.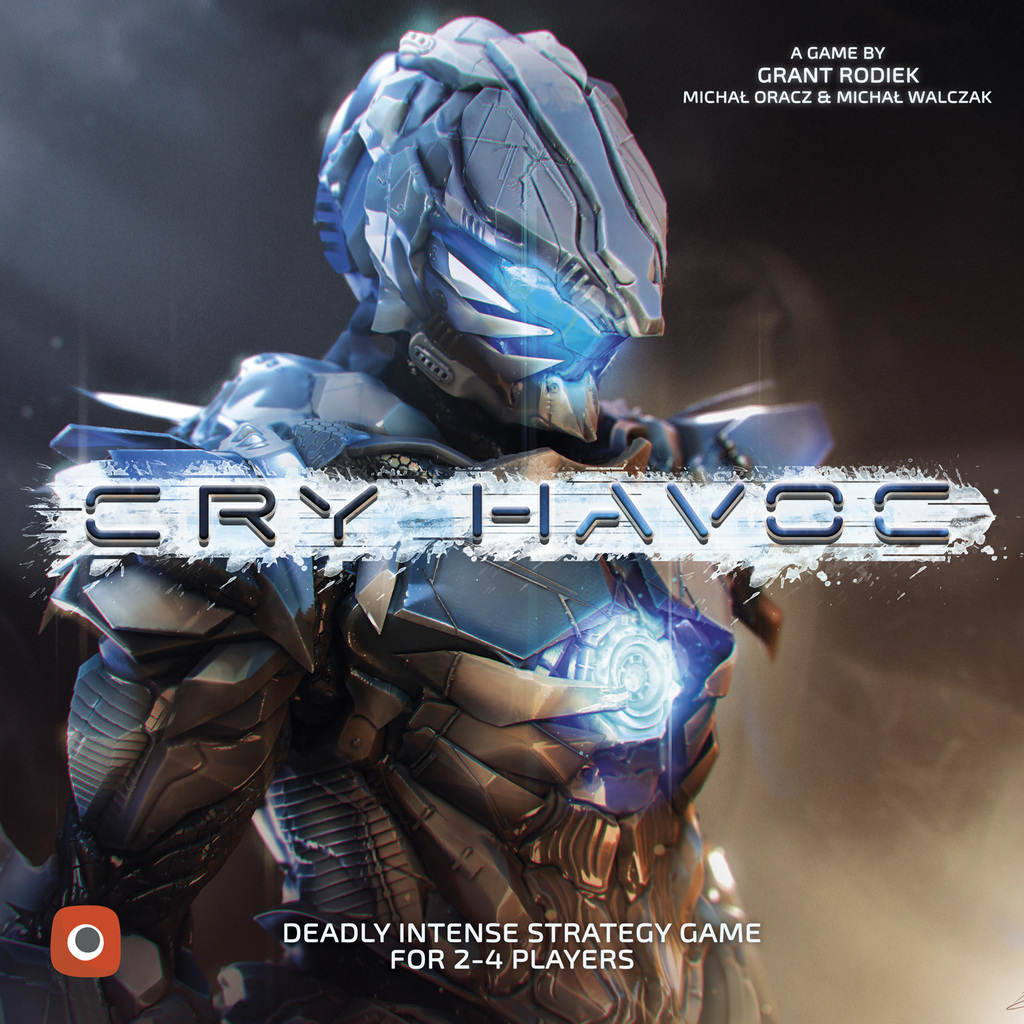 Cry Havoc is a card-driven, asymmetric, area control war game set in a brutal, science fiction setting. Each player commands one of four unique factions with varying abilities and units. The game includes 54 custom miniatures, a large format board, and over one hundred unique cards, all with stunning new artwork.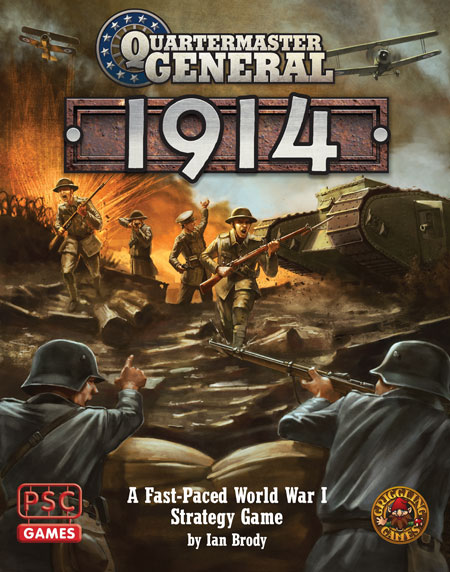 Quartermaster General: 1914 is the next title in the critically acclaimed Quartermaster General series by Ian Brody and creates a narrative of the First World War in Europe, reflecting the military, technological, and social changes that occurred over the following four years.
In Quartermaster General: 1914, each card has two different uses: one when played, and another when prepared. On your turn, you have the opportunity to both play and prepare a card. You can also spend cards to draft more troops, or use cards to attrition your opponents. However, your deck represents your overall resources, so moving too quickly through your deck early might result in your unsupported armies being swept away in the final rounds of the game. This is worth it if you can capture Berlin or Paris in 1915, but if your gambit fails, you may have a tough road ahead.
The game ends after 17 rounds of play, or earlier if one side has a commanding lead.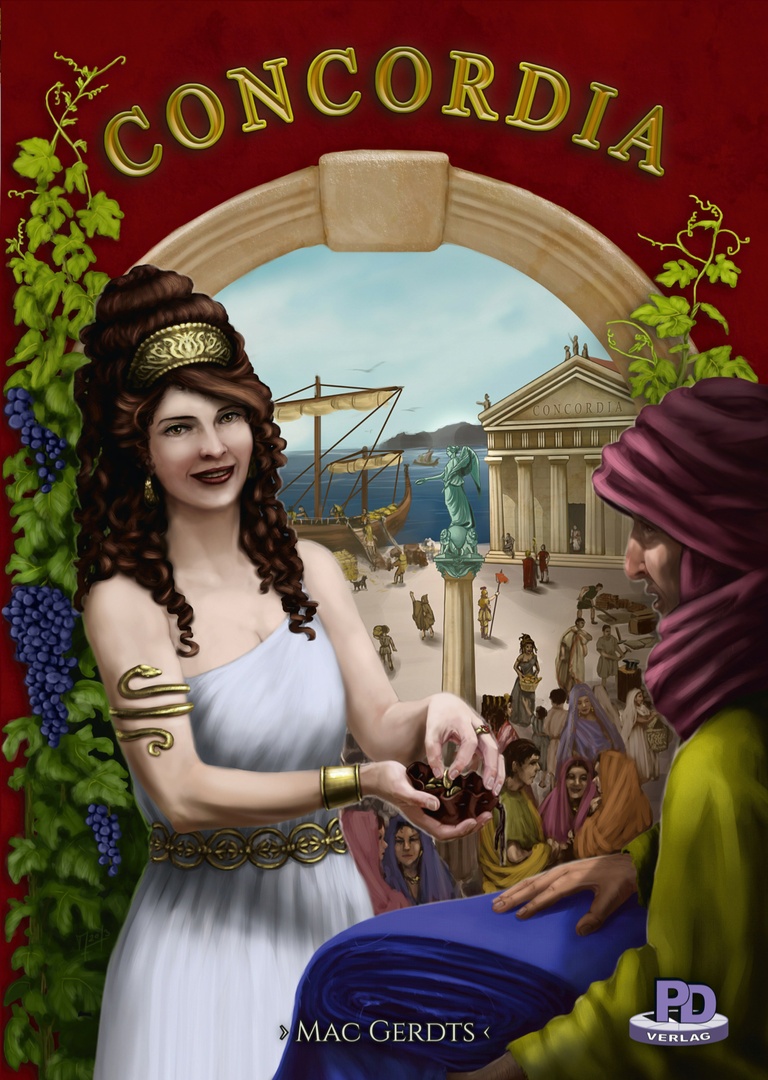 Concordia is a peaceful strategy game of economic development in Roman times for 2-5 players aged 13 and up. Instead of looking to the luck of dice or cards, players must rely on their strategic abilities, watching their rivals to determine which goals they're pursuing and where they can outpace them. Colonists are sent out from Rome to settle in cities which produce bricks, food, tools, wine, and cloth.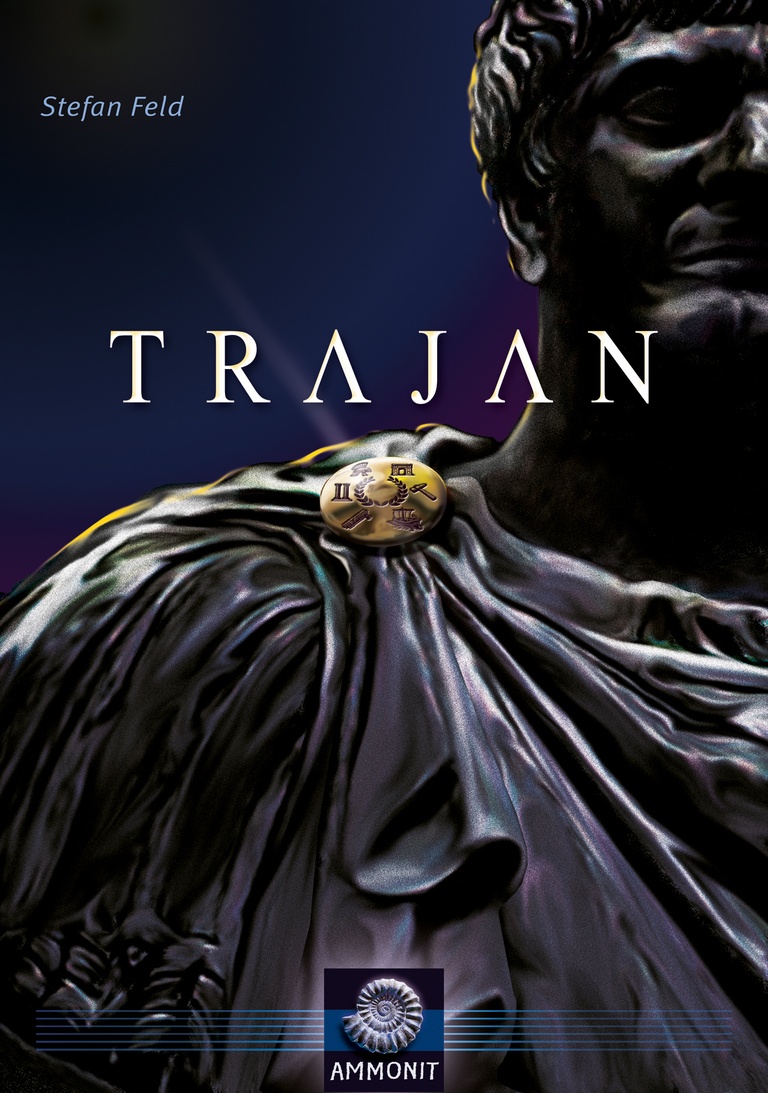 Set in ancient Rome, Trajan is a development game in which players try to increase their influence and power in various areas of Roman life such as political influence, trading, military dominion and other important parts of Roman culture.
The central mechanism of the game uses a system similar to that in Mancala or pit-and-pebbles games. In Trajan, a player has six possible actions: building, trading, taking tiles from the forum, using the military, influencing the Senate, and placing Trajan tiles on his tableau.
At the start of the game, each player has two differently colored pieces in each of the six sections (bowls) of his tableau. On a turn, the player picks up all the pieces in one bowl and distributes them one-by-one in bowls in a clockwise order. Wherever the final piece is placed, the player takes the action associated with that bowl; in addition, if the colored pieces in that bowl match the colors shown on a Trajan tile next to the bowl (with tiles being placed at the start of the game and through later actions), then the player takes the additional action shown on that tile.
What are you trying to do with these actions? Acquire victory points (VPs) in whatever ways are available to you – and since this is a Feld design, you try to avoid being punished, too. At the Forum you try to anticipate the demands of the public so that you can supply them what they want and not suffer a penalty. In the Senate you acquire influence which translates into votes on VP-related laws, ideally snagging a law that fits your long-term plans. With the military, you take control of regions in Europe, earning more points for those regions far from Rome.
All game components are language neutral, and the playing time is 30 minutes per player.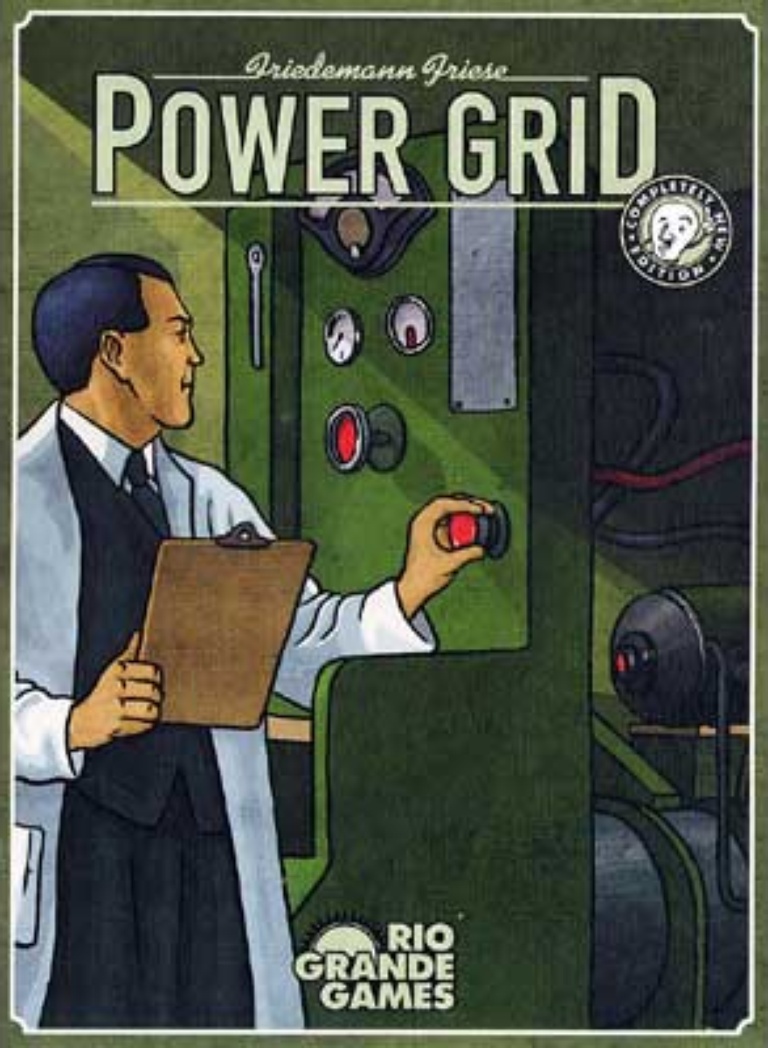 The object of Power Grid is to supply the most cities with power from your ever-improving collection of power plants. As each player buys power plants, new and better plants come onto the market, forcing you to upgrade as you and your opponents try to spread your power networks across more and more of the country.
Power Grid is one part territory control, one part plant expansion and one part economic management, as players compete to buy the raw materials they need to fuel their ever more demanding power plants.