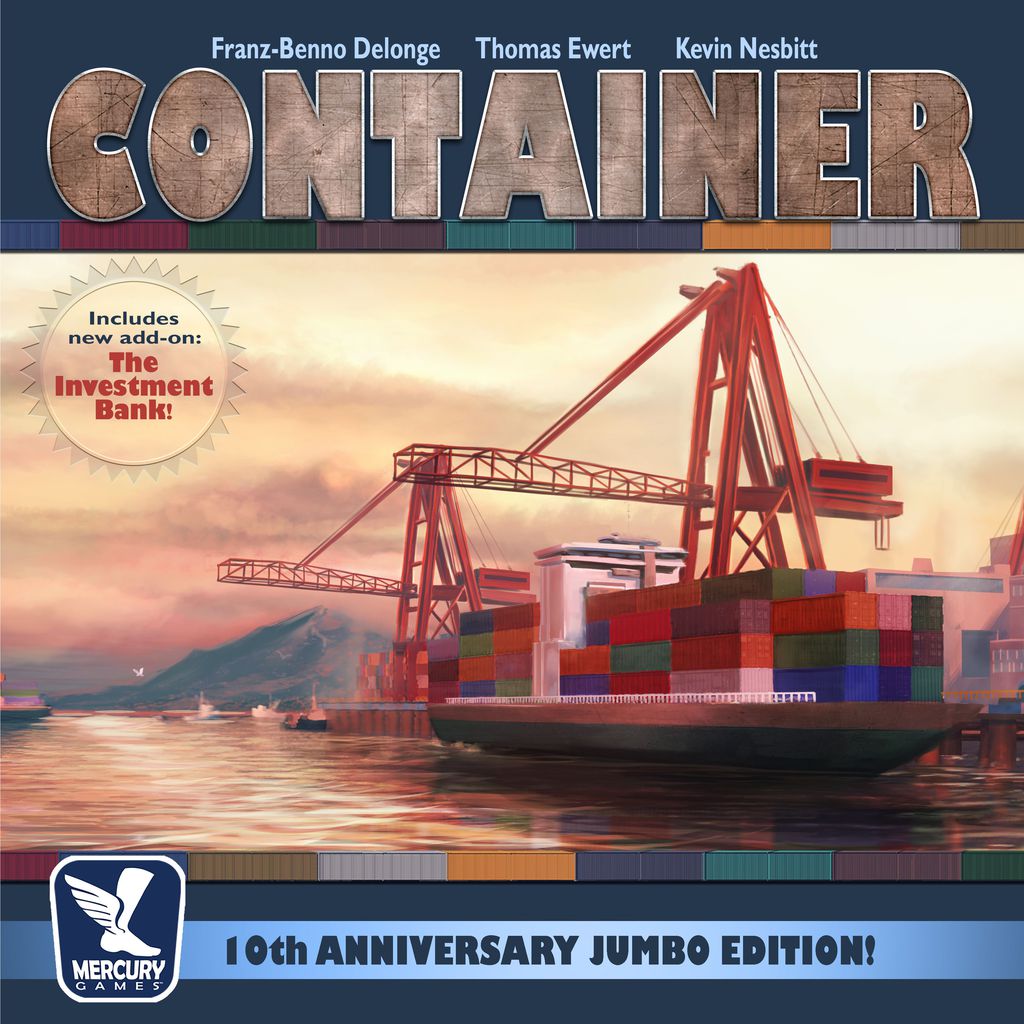 Container, the classic game of big ships and big production, returns in a 10th Anniversary Jumbo Edition! Now with huge ships and realistic containers to load and unload, building (or destroying) your living economy has never been more fun!
Container is an easy game with an open economy and lots of meaningful decisions. Build factories and warehouses, or focus on shipping goods to your island. Take advantage of government subsidies to ensure maximum profits! But watch out for your cash reserves because the player-driven market can go sour at any time, and you'll need to be ready to change your strategy.
Also included in this edition of Container is an all new add-on called "The Investment Bank". This new entity operates as a game-controlled broker who is seeking to maximize their own profits. Watch as the three brokers try to build their own cash and container resources and be ready to make a deal when the price is right. The Investment Bank add-on ensures new and interesting challenges for even the most seasoned Container player.
This 10th Anniversary Jumbo Edition of Container features resin miniature ships 7 inches long!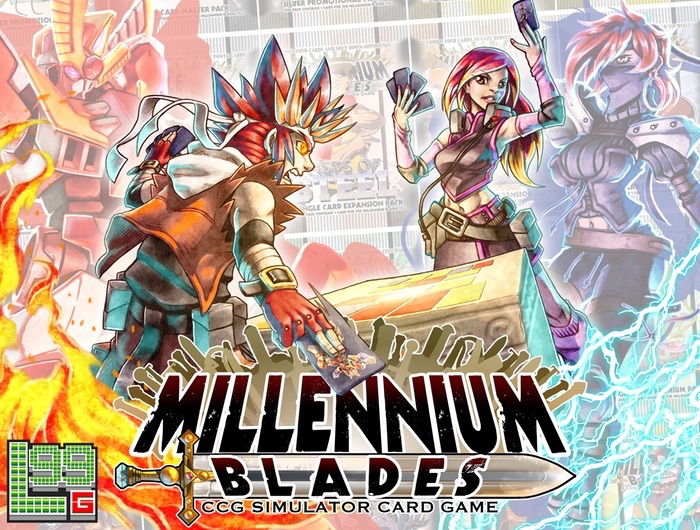 Millennium Blades is a CCG-Simulator -- A game in which you play as a group of friends who play the fictional CCG "Millennium Blades".
In this game you will build decks, play the meta, acquire valuable collections, crack open random boosters, and compete in tournaments for prizes and fame. The game takes you from Starter Deck to Regionals in about 2-3 hours.
The game draws heavily on Manga/Anime inspiration for its art, and parodies Magic: the Gathering, Yugioh, and many other collectible games.
At its heart, it's a commodity trading game, except that instead of cubes or stocks, the things you'll be buying, selling, and speculating on are trading cards that can be used throughout the game in periodic tournaments. By trading wisely, playing the market, working together with friends, building collections, and winning tournaments, you'll secure points and become the Millennium Blades World Champion.
The game features a system of card pods, where you will play with about 400 of the base game's 600 cards every game.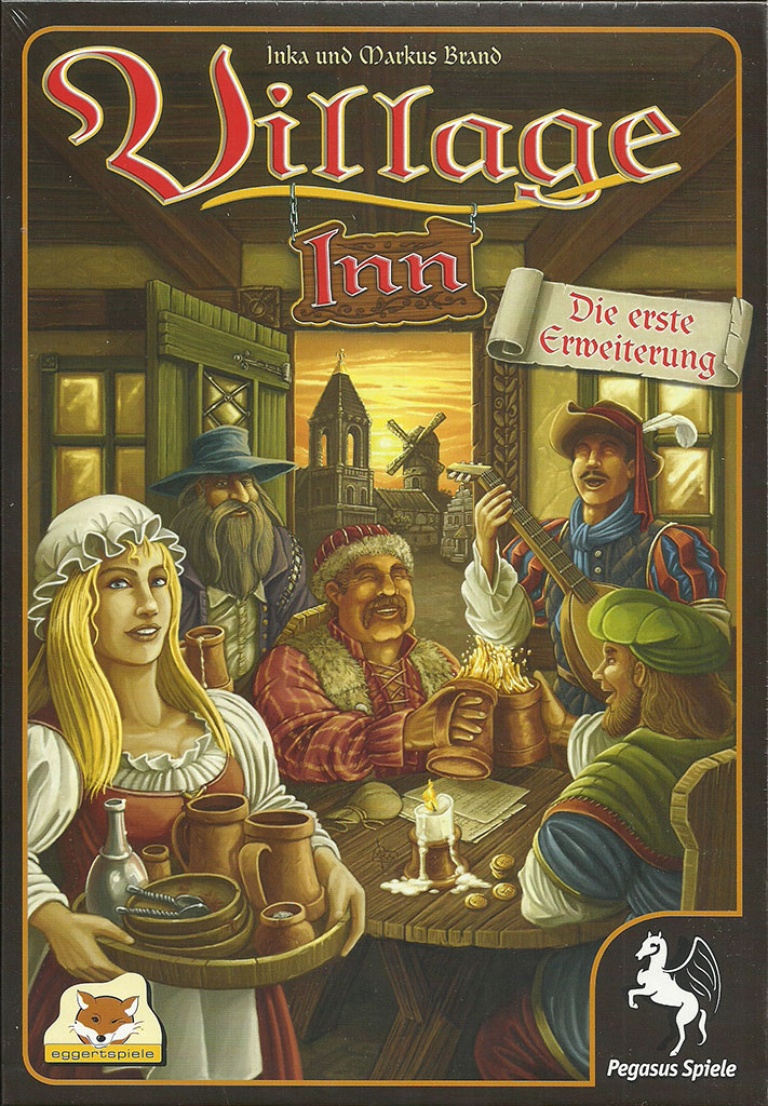 Village Inn, the first expansion for the award-winning game Village, adds two new buildings to the village: the brewery and the inn.
The brewery is a new craft building where you can acquire a new good: beer. In the inn you can meet a lot of influential people (in the form of cards), and you can acquire these villager cards by spending beer/coins and time. Each villager card has a unique ability that can be used once per game, giving either points and advantages during the game or additional points at the end of the game for certain achievements.
In addition, Village Inn includes all necessary components for a fifth player.