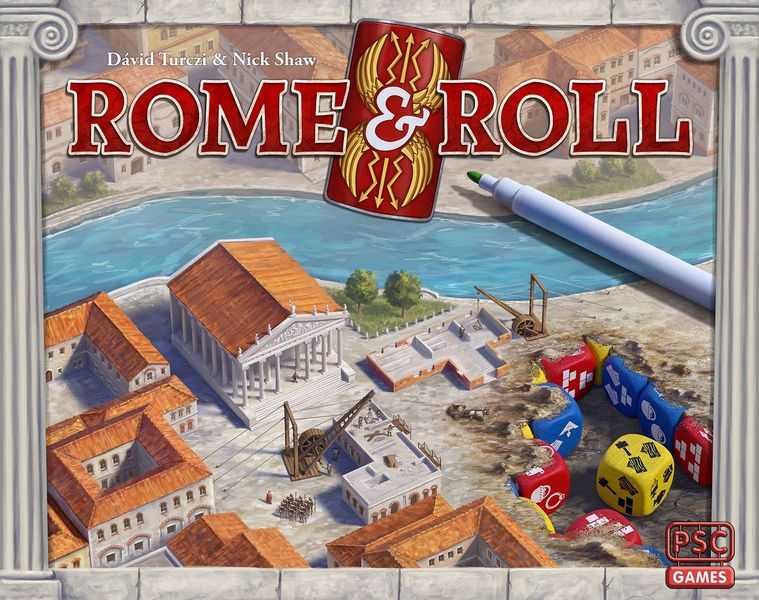 64 AD: Rome is burnt to cinders, in need of rebuilding. With the city weakened, distant settlements across the empire refuse to pay taxes and need reminding of power of Rome.
Emperor Nero gathers the most influential members of the city with a clear task: rebuild Rome and recapture the settlements. Each player will utilise their asymmetric abilities to do so and earn wealth along the way in this new, interactive, heavy roll and write game.
Players draft from a pool of custom dice to collect resources and special icons that allow them to build buildings - by drawing onto the map of the Seven Hills of Rome, Tetris-style -, collect legionnaires, invade rogue settlements, or build the famous network of Roman Roads to the already pacified ones. Trading resources and other abilities might earn them coins, building Shrines will allow them to utilise the Favours of the Gods, and careful interaction with other players will surely lead one of them to victory!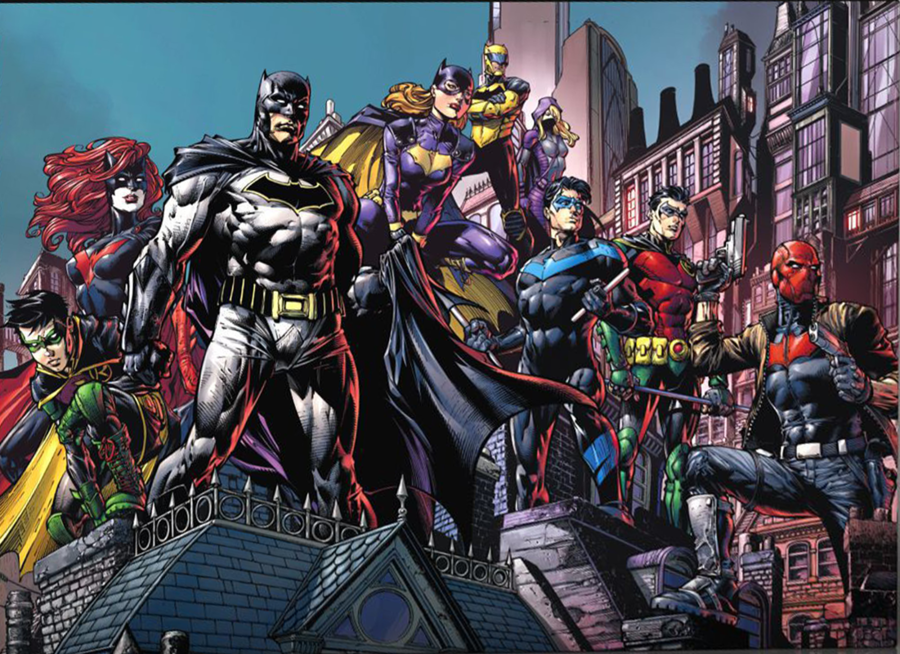 In Batman: Gotham City Chronicles, one villain faces off against a team of heroes in one of multiple scenarios. Each hero has their own character, and they control this character by spending energy to perform actions (such as Melee and Ranged attacks, defusing bombs...) recovering more or less energy at the beginning of their turn depending on their stance. If the hero gets damaged, energy moves to a wound area, and if they lose all of their energy, then they're out of action for a while to recover their strength. Each hero has differing strengths for their abilities, and these strengths are represented by colored dice with different values; the more energy a hero spends on an ability, the more dice of that color they can roll.
The villain controls a team of henchmen and iconic villains of the Batman universe, and these characters are represented by tiles on their command board, with the characters costing 1, 2, 3, etc. energy to activate as you move left to right down the line. Once a character is activated, they move to the end of the line, boosting their cost to the maximum value should you want to use them again immediately, and decreasing the cost of the other tiles.
The game-play in Batman: Gotham City Chronicles is based on that of Conan, with revisions to character abilities, the addition of two different types of dice (w/ five types total), and a modified two-player set-up, the Versus Mode, in which each player has a command board and their own team of tiles that they can draft, with heroes facing off against villains.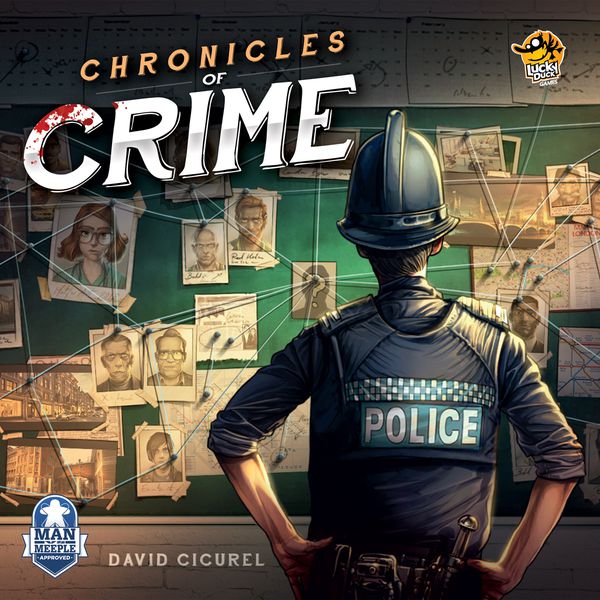 Chronicles of Crime is a cooperative game of crime investigation, mixing an app, a board game and a touch of Virtual Reality.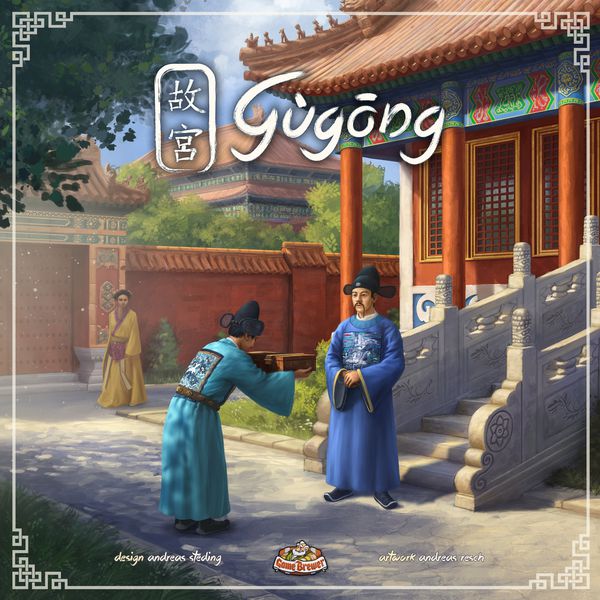 China, 1570. China is under the reign of the Longqing Emperor, of the Ming Dynasty. He inherited a country in disarray after years of mismanagement and corruption. He resided in the Forbidden city, which was the seat of many emperors under the Ming Dynasty. Constructed from 1406 to 1420, the complex consists of 980 buildings and covers 72 ha (over 180 acres). It is also under the Ming Dynasty that the Great Wall of China was rebuilt, fortified, and expanded. Around this period, China was under heavy attack from the Mongols, so maintaining the Great Wall was essential. Most of what we now have left of the Great Wall, we owe to the Ming dynasty.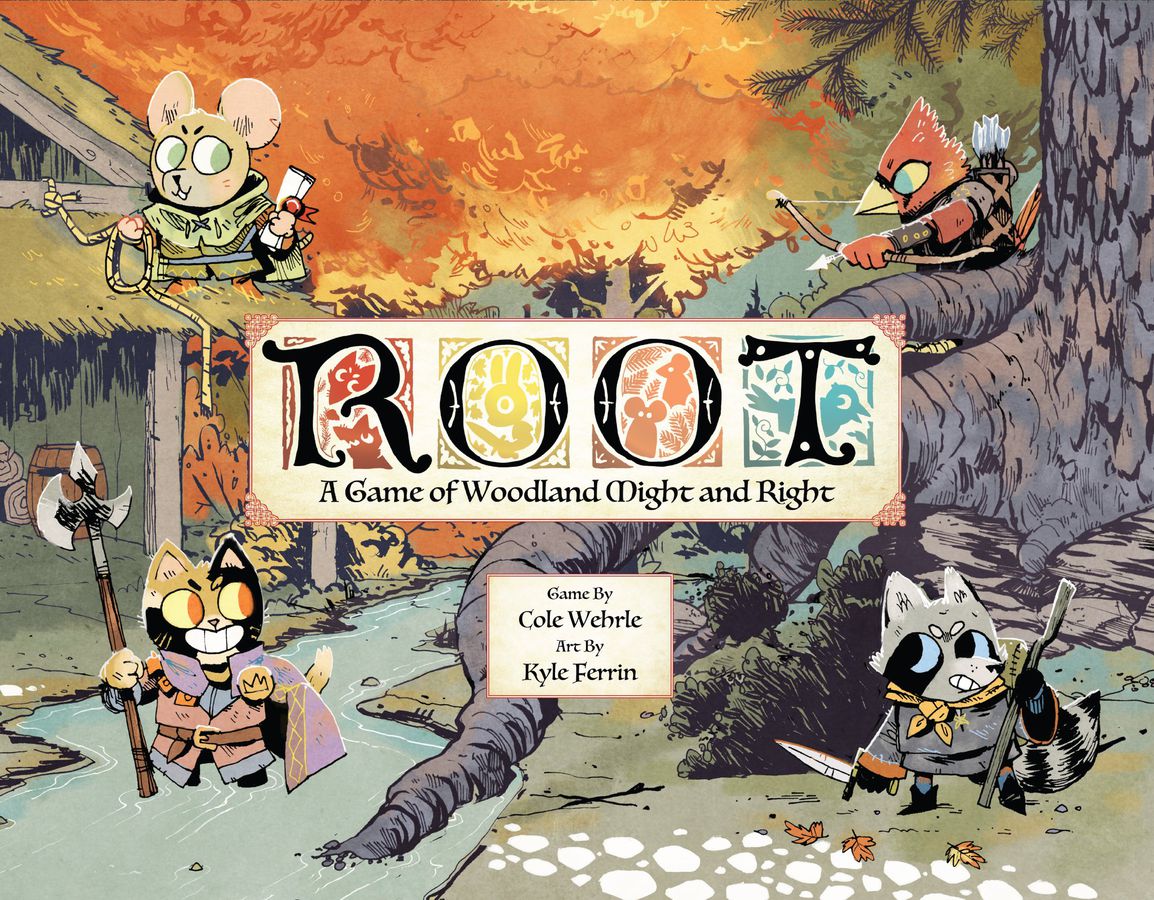 Root is a game of adventure and war in which 2 to 4 players (1 to 6 with the 'Riverfolk' expansion) battle for control of a vast wilderness. It represents the next step in our development of asymmetric design. Each player in Root has unique capabilities and a different victory condition. Now, with the aid of gorgeous, multi-use cards, a truly asymmetric design has never been more accessible.
The Cats play a game of engine building and logistics while attempting to police the vast wilderness. By collecting Wood they are able to produce workshops, lumber mills, and barracks. They win by building new buildings and crafts.
The Eyrie musters their hawks to take back the Woods. They must capture as much territory as possible and build roosts before they collapse back into squabbling.
The Alliance hides in the shadows, recruiting forces and hatching conspiracies. They begin slowly and build towards a dramatic late-game presence--but only if they can manage to keep the other players in check.
Meanwhile, the Vagabond plays all sides of the conflict for their own gain, while hiding a mysterious quest. Explore the board, fight other factions, and work towards achieving your hidden goal.
In Root, players drive the narrative, and the differences between each role create an unparalleled level of interaction and replayability. Leder Games invites you and your family to explore the fantastic world of Root!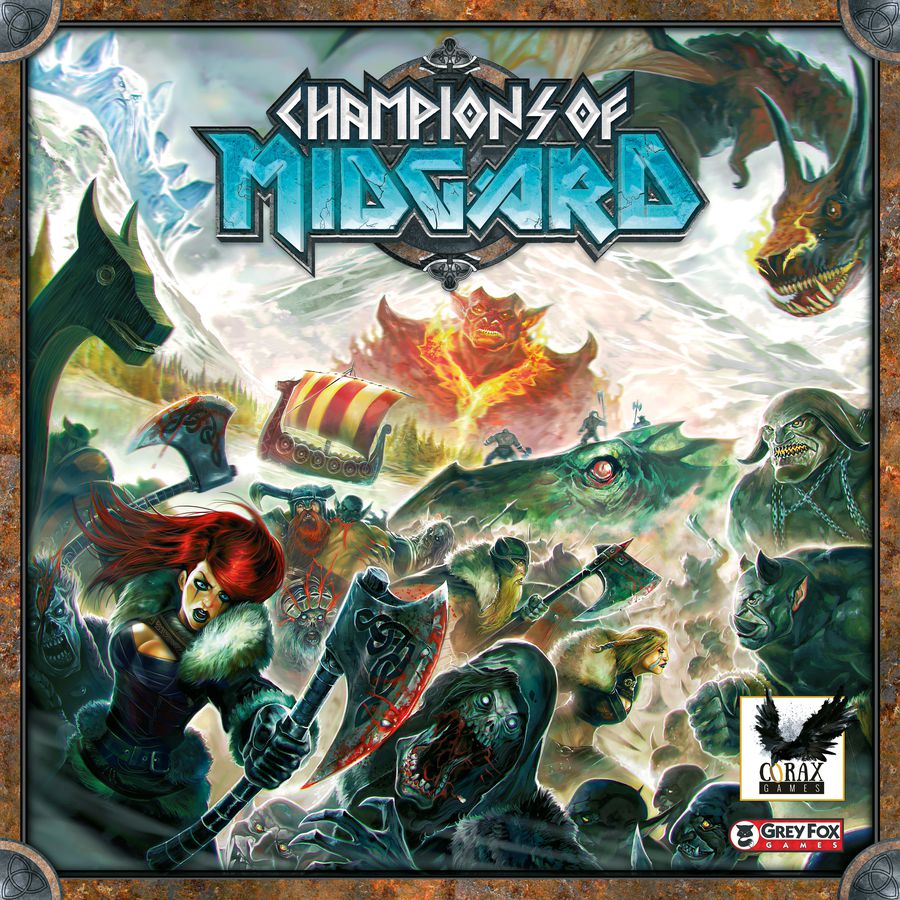 Champions of Midgard is a middleweight, Viking-themed, worker placement game with dice rolling in which players are leaders of Viking clans who have traveled to an embattled Viking harbor town to help defend it against the threat of trolls, draugr, and other mythological Norse beasts. By defeating these epic creatures, players gain glory and the favor of the gods. When the game ends, the player who has earned the most glory earns the title of Jarl and is recognized as a champion of Midgard!
Placing workers allows for the collection of resources and warriors, which players may then send on journeys to neighboring villages or across the sea to defeat monsters and gain the glory they need for victory. Resources are used to carve runes, build ships, and feed your followers. Viking warriors (custom dice) do battle with the myriad enemies the town faces.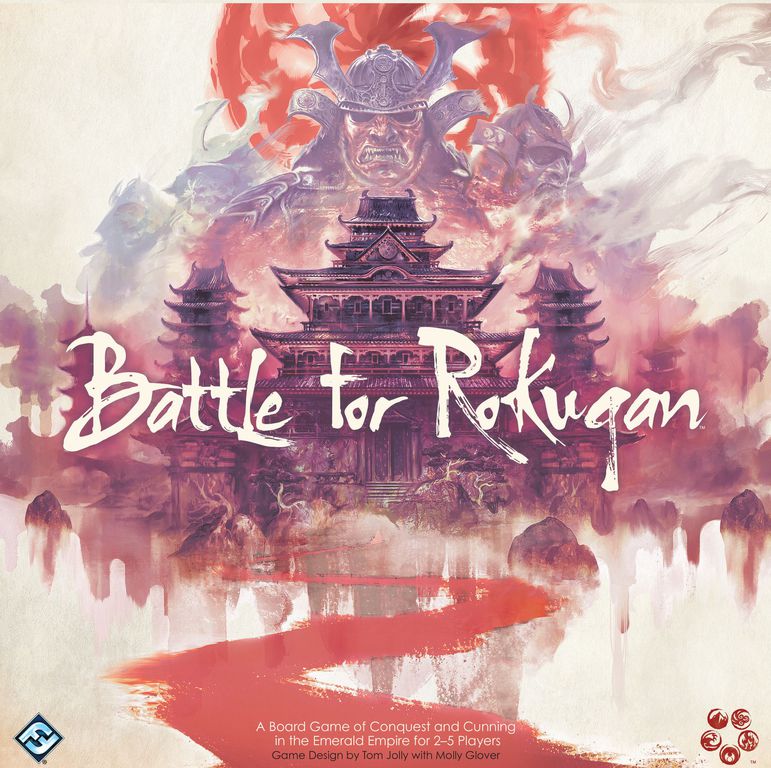 Conquer the realm and bring honor to your clan in Battle for Rokugan! This turn-based strategy game of conquest and mayhem puts players in the role of Rokugan daimyō struggling for control over the rich land of the Emerald Empire. Leaders must balance their resources, plan their attacks, and outwit their enemies to ensure their clan's victory. The land is there for the taking. The most honorable daimyō will win the day!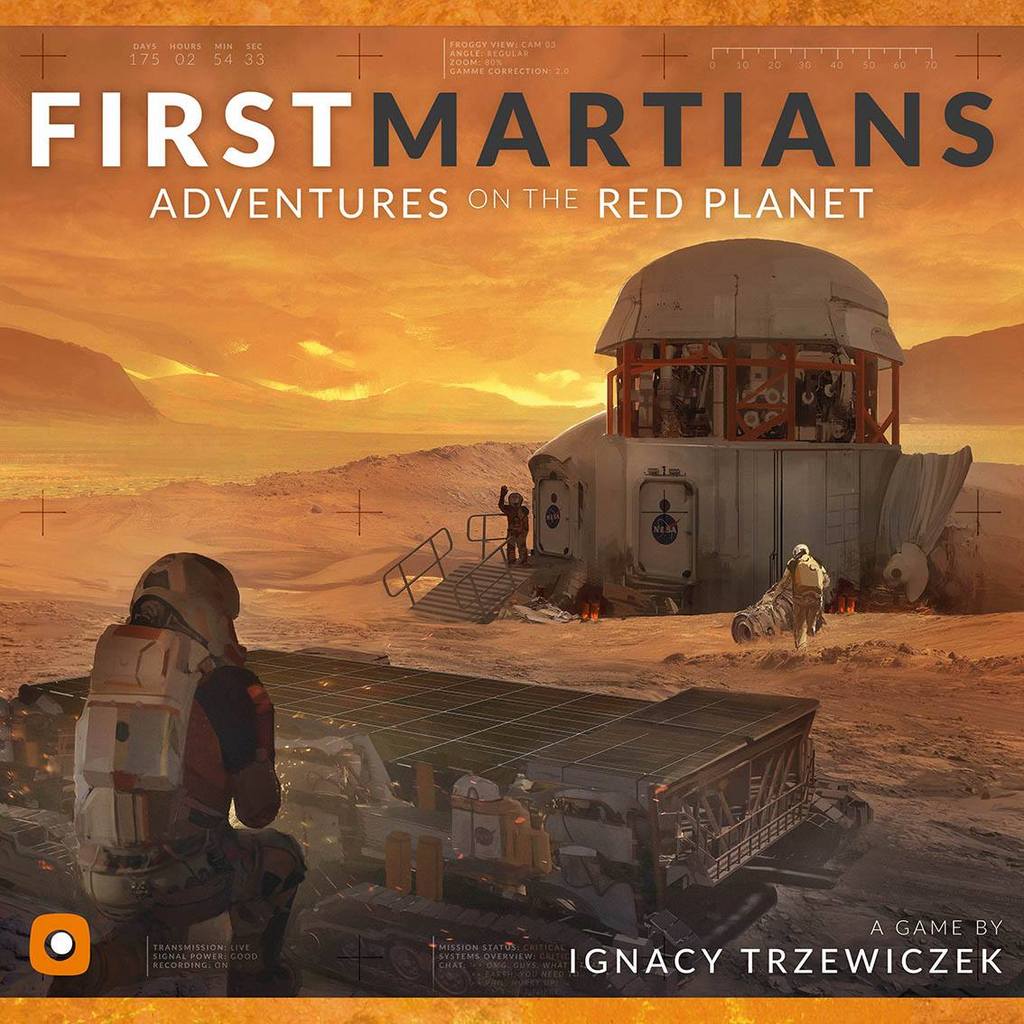 Built on the core of the award-winning Robinson Crusoe: Adventures on the Cursed Island, First Martians: Adventures on the Red Planet pits players against the hostile Martian environment and a whole host of new adventures and challenges. The immersion experience is further enhanced with an integrated app that maintains the balance and challenge throughout. Players have the option of taking on the design as a series of separate games, in a custom campaign mode in which each successive game builds on the last.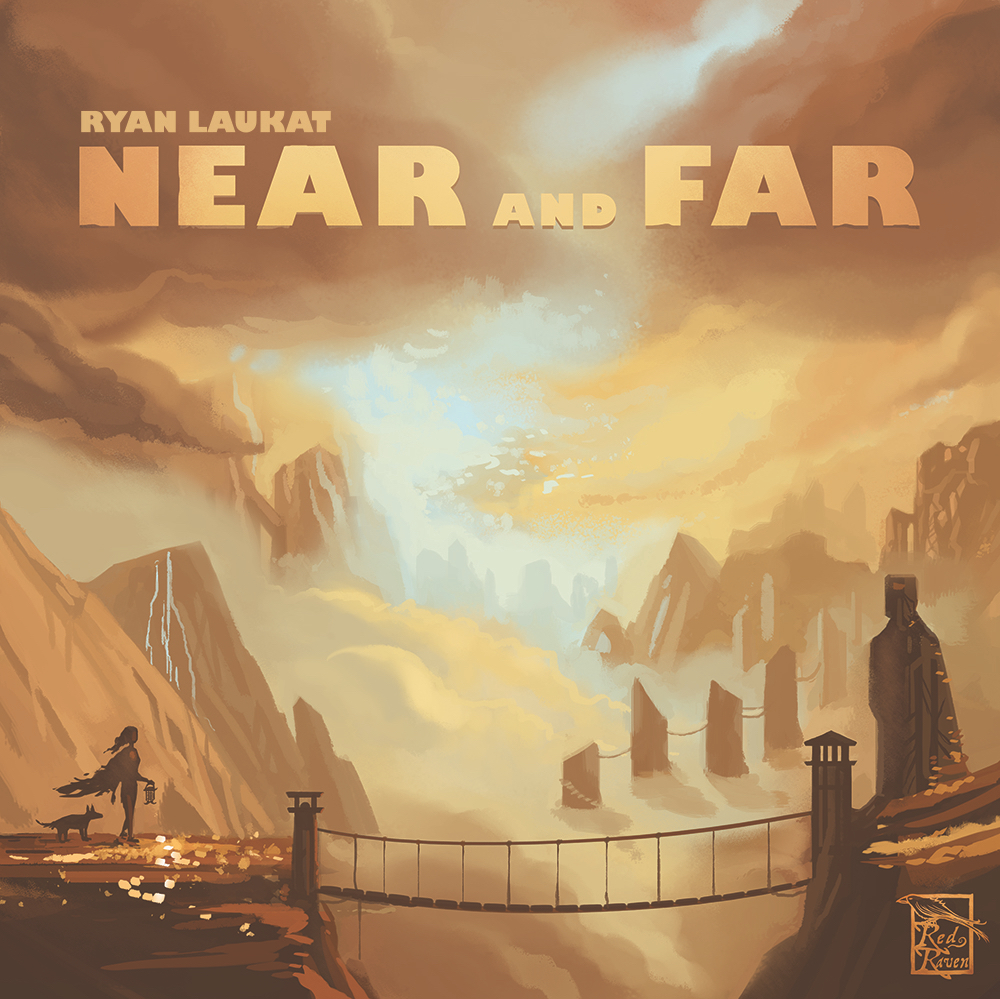 Near and Far is Ryan Laukat's sequel to his game of wistful adventure, Above and Below, focusing this time on travellers exploring strange and distant lands.
Recruit your party members, set out on perilous quests, discover rare treasures and meet the strangest of characters! Near and Far features a host of worlds to explore and a huge book full of adventures and encounters, just waiting for you to find them.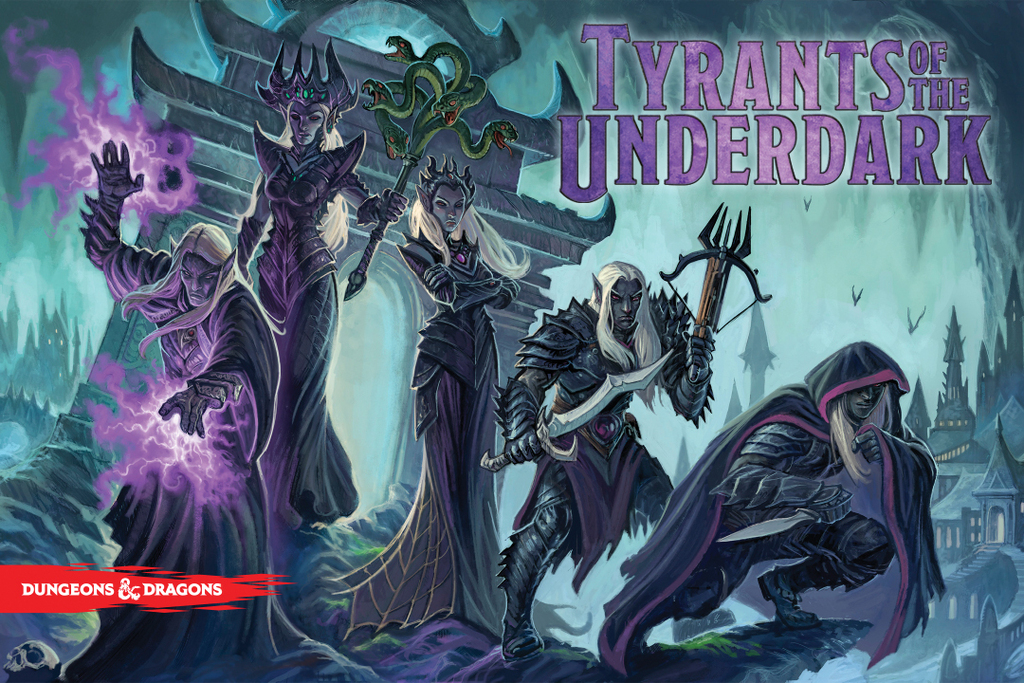 Tyrants of the Underdark pits 2 to 4 players against each other to take over territory in the tumultuous Underdark, mashing up deck-building mechanics with board control.
Designed by Peter Lee, Rodney Thompson, and Andrew Veen, and produced by Gale Force Nine, Tyrants of the Underdark is a competitive board game in which you play as a drow house recruiting monsters, cultists and demons to aid you in controlling locations such as Menzoberranzan and Blingdenstone. Using power and influence as resources, Tyrants of the Underdark features multiple strategies you can use in crafting your deck of minions. Be the spymaster infiltrating your enemy's strongholds or the deadly war-leader concentrating on assassinating enemy troops. No matter how you decide to play, whoever controls most of the Underdark at the end of the game wins, unless there's some hidden strategy in play.