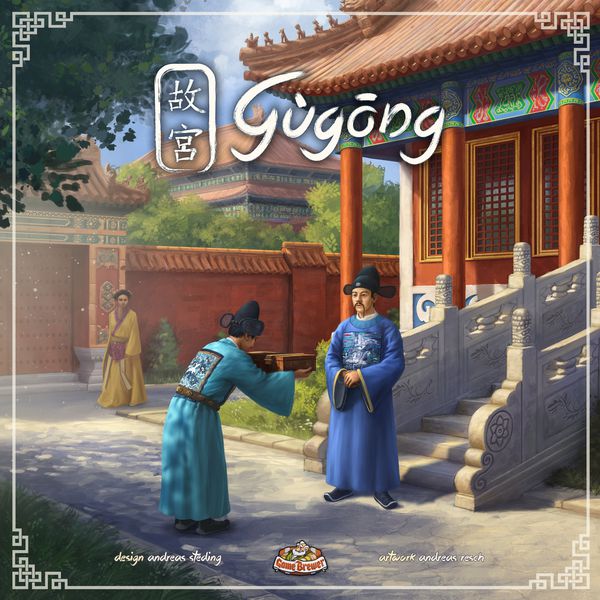 China, 1570. China is under the reign of the Longqing Emperor, of the Ming Dynasty. He inherited a country in disarray after years of mismanagement and corruption. He resided in the Forbidden city, which was the seat of many emperors under the Ming Dynasty. Constructed from 1406 to 1420, the complex consists of 980 buildings and covers 72 ha (over 180 acres). It is also under the Ming Dynasty that the Great Wall of China was rebuilt, fortified, and expanded. Around this period, China was under heavy attack from the Mongols, so maintaining the Great Wall was essential. Most of what we now have left of the Great Wall, we owe to the Ming dynasty.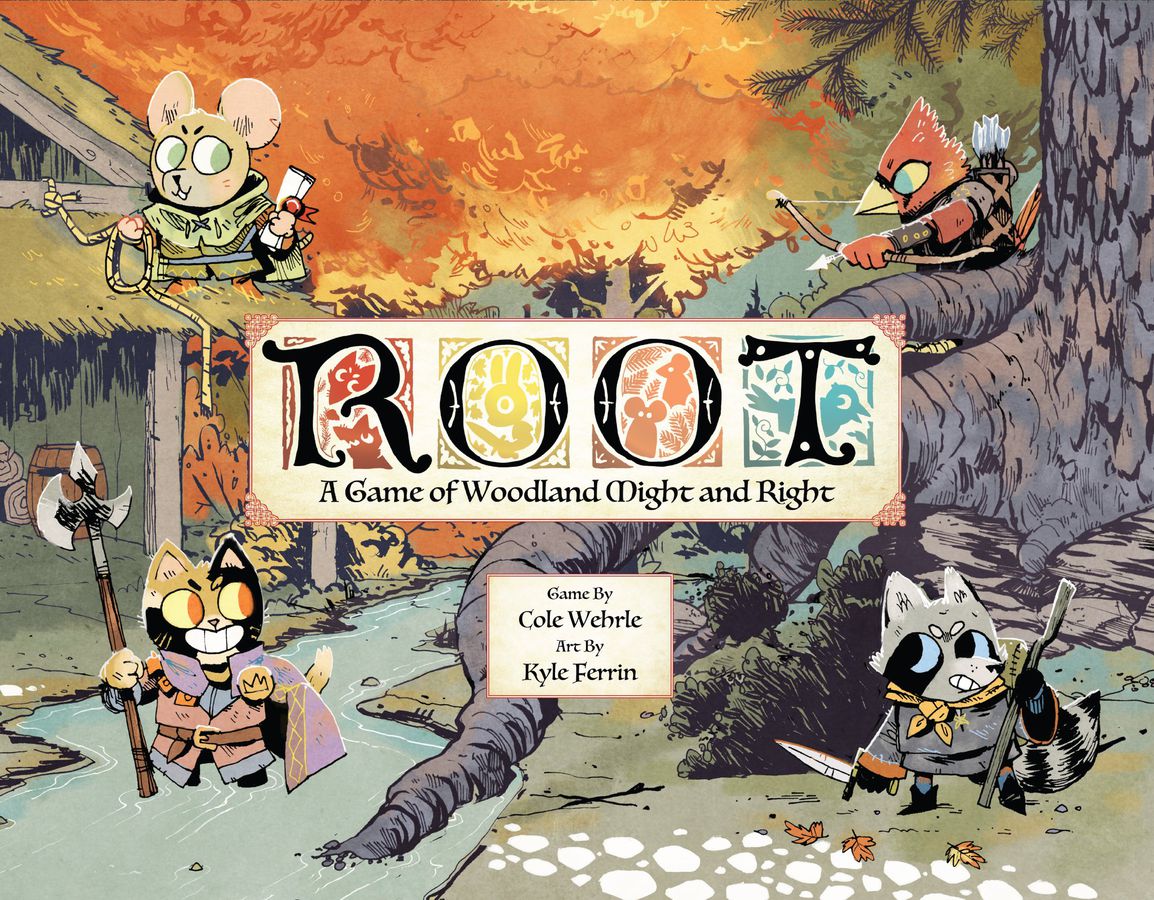 Root is a game of adventure and war in which 2 to 4 players (1 to 6 with the 'Riverfolk' expansion) battle for control of a vast wilderness. It represents the next step in our development of asymmetric design. Each player in Root has unique capabilities and a different victory condition. Now, with the aid of gorgeous, multi-use cards, a truly asymmetric design has never been more accessible.
The Cats play a game of engine building and logistics while attempting to police the vast wilderness. By collecting Wood they are able to produce workshops, lumber mills, and barracks. They win by building new buildings and crafts.
The Eyrie musters their hawks to take back the Woods. They must capture as much territory as possible and build roosts before they collapse back into squabbling.
The Alliance hides in the shadows, recruiting forces and hatching conspiracies. They begin slowly and build towards a dramatic late-game presence--but only if they can manage to keep the other players in check.
Meanwhile, the Vagabond plays all sides of the conflict for their own gain, while hiding a mysterious quest. Explore the board, fight other factions, and work towards achieving your hidden goal.
In Root, players drive the narrative, and the differences between each role create an unparalleled level of interaction and replayability. Leder Games invites you and your family to explore the fantastic world of Root!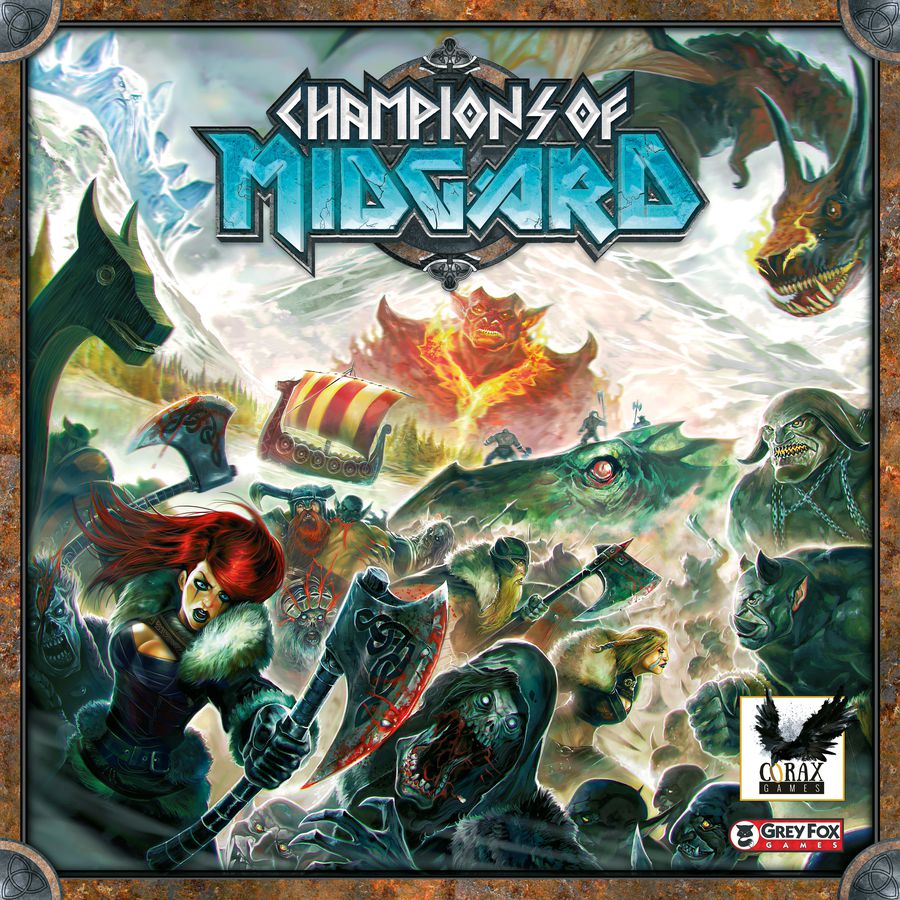 Champions of Midgard is a middleweight, Viking-themed, worker placement game with dice rolling in which players are leaders of Viking clans who have traveled to an embattled Viking harbor town to help defend it against the threat of trolls, draugr, and other mythological Norse beasts. By defeating these epic creatures, players gain glory and the favor of the gods. When the game ends, the player who has earned the most glory earns the title of Jarl and is recognized as a champion of Midgard!
Placing workers allows for the collection of resources and warriors, which players may then send on journeys to neighboring villages or across the sea to defeat monsters and gain the glory they need for victory. Resources are used to carve runes, build ships, and feed your followers. Viking warriors (custom dice) do battle with the myriad enemies the town faces.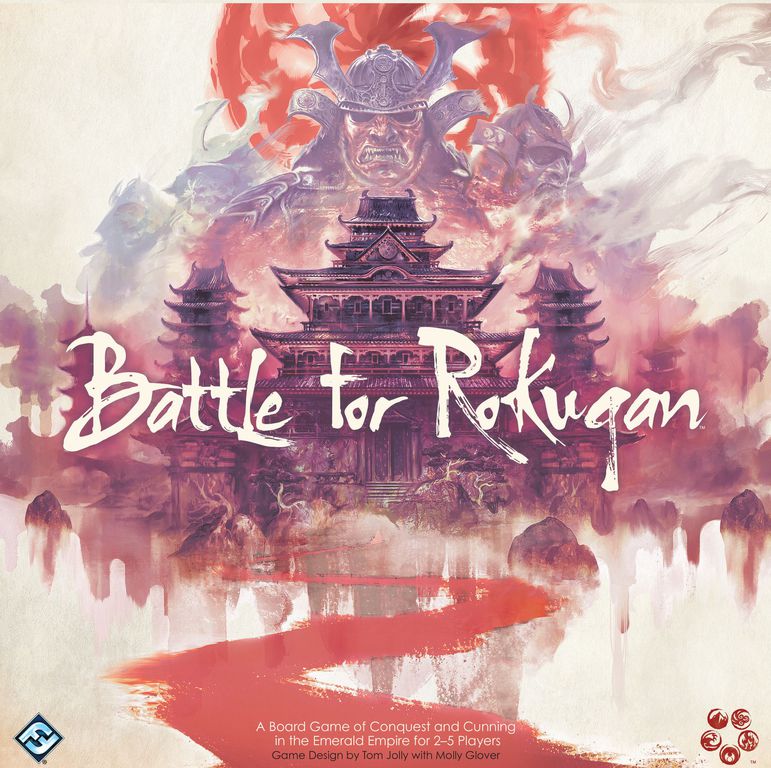 Conquer the realm and bring honor to your clan in Battle for Rokugan! This turn-based strategy game of conquest and mayhem puts players in the role of Rokugan daimyō struggling for control over the rich land of the Emerald Empire. Leaders must balance their resources, plan their attacks, and outwit their enemies to ensure their clan's victory. The land is there for the taking. The most honorable daimyō will win the day!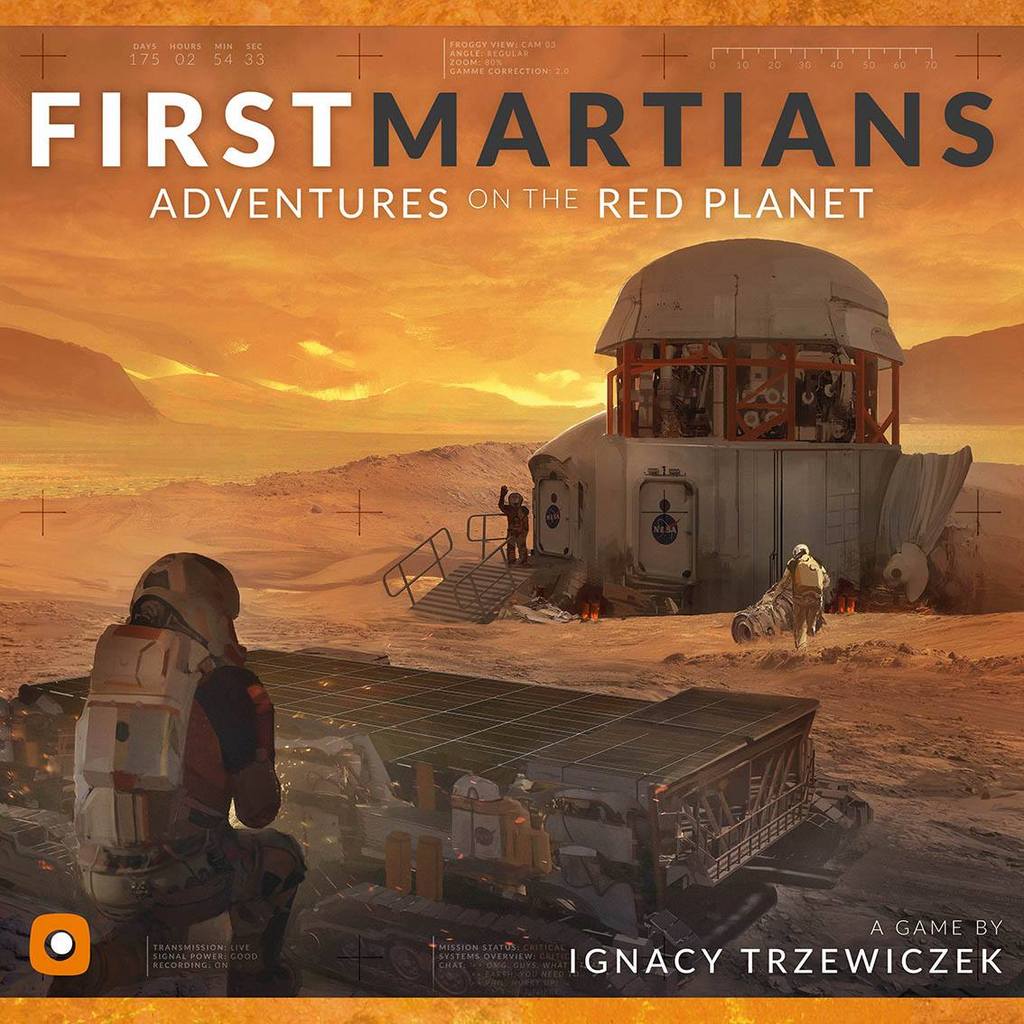 Built on the core of the award-winning Robinson Crusoe: Adventures on the Cursed Island, First Martians: Adventures on the Red Planet pits players against the hostile Martian environment and a whole host of new adventures and challenges. The immersion experience is further enhanced with an integrated app that maintains the balance and challenge throughout. Players have the option of taking on the design as a series of separate games, in a custom campaign mode in which each successive game builds on the last.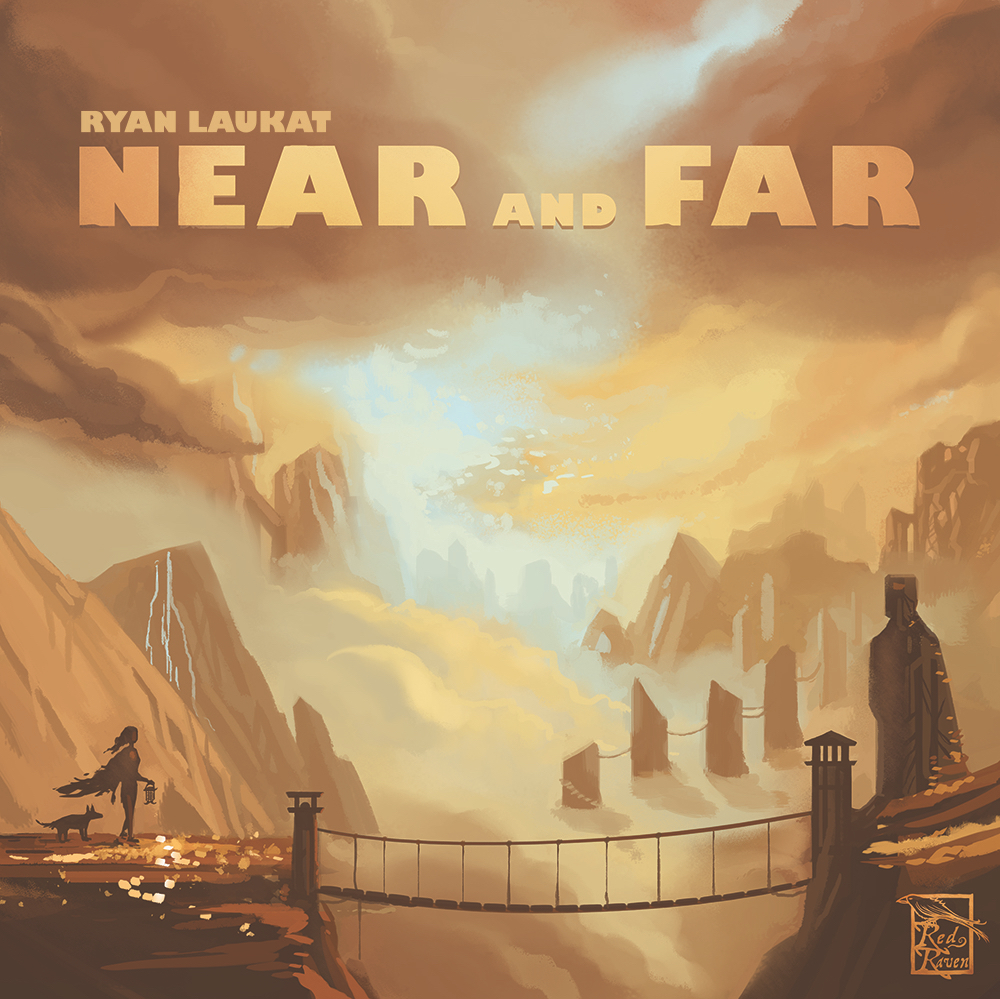 Near and Far is Ryan Laukat's sequel to his game of wistful adventure, Above and Below, focusing this time on travellers exploring strange and distant lands.
Recruit your party members, set out on perilous quests, discover rare treasures and meet the strangest of characters! Near and Far features a host of worlds to explore and a huge book full of adventures and encounters, just waiting for you to find them.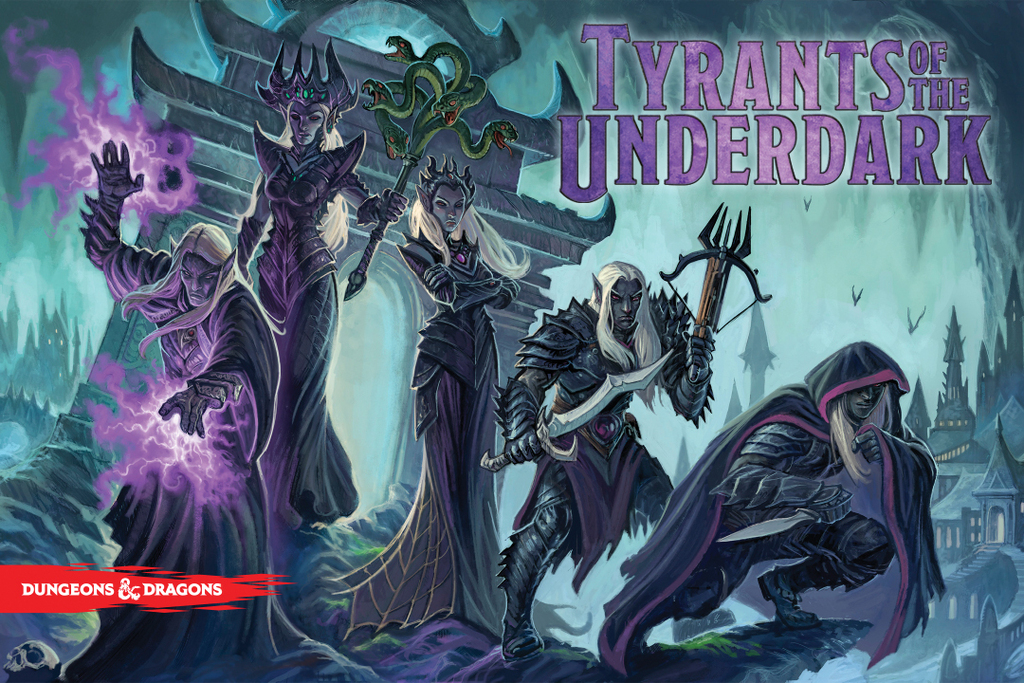 Tyrants of the Underdark pits 2 to 4 players against each other to take over territory in the tumultuous Underdark, mashing up deck-building mechanics with board control.
Designed by Peter Lee, Rodney Thompson, and Andrew Veen, and produced by Gale Force Nine, Tyrants of the Underdark is a competitive board game in which you play as a drow house recruiting monsters, cultists and demons to aid you in controlling locations such as Menzoberranzan and Blingdenstone. Using power and influence as resources, Tyrants of the Underdark features multiple strategies you can use in crafting your deck of minions. Be the spymaster infiltrating your enemy's strongholds or the deadly war-leader concentrating on assassinating enemy troops. No matter how you decide to play, whoever controls most of the Underdark at the end of the game wins, unless there's some hidden strategy in play.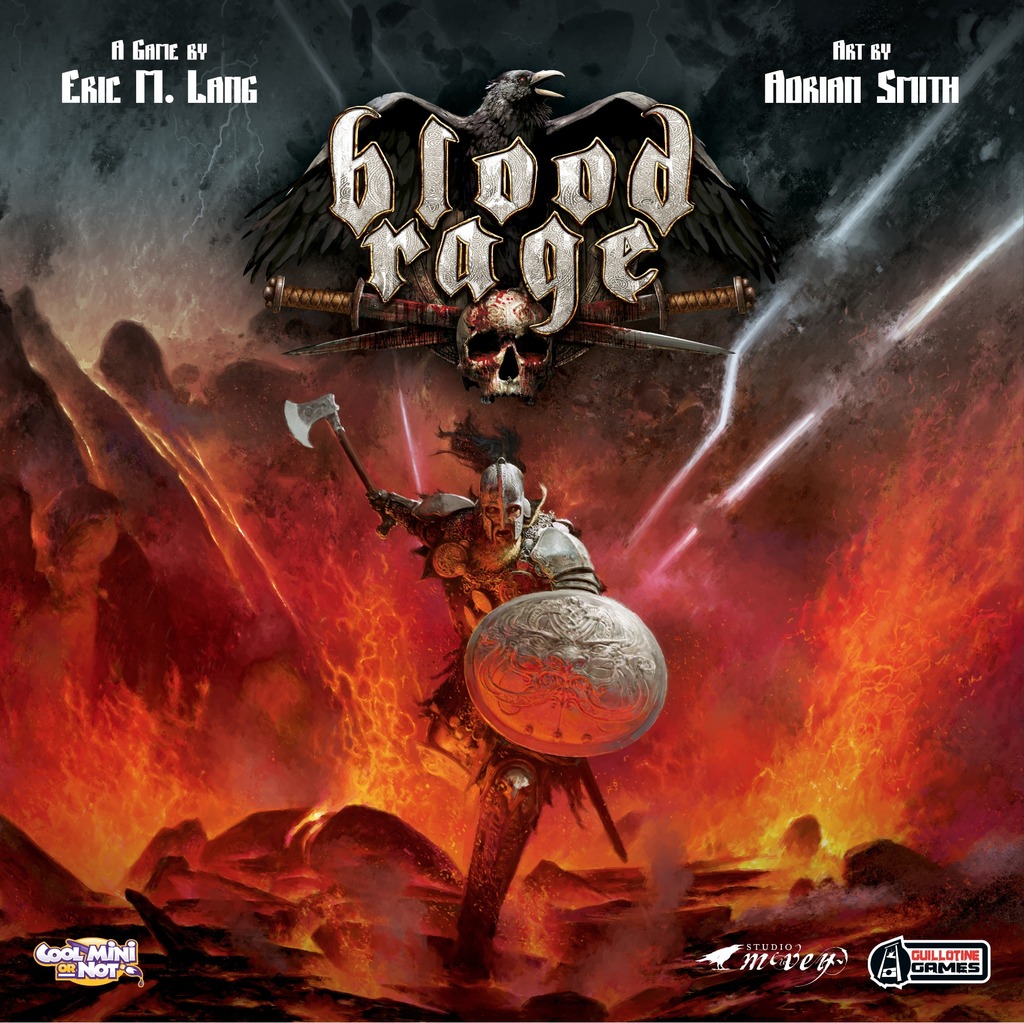 "Life is Battle; Battle is Glory; Glory is ALL"
In Blood Rage, each player controls their own Viking clan's warriors, leader, and ship. Ragnarök has come, and it's the end of the world! It's the Vikings' last chance to go down in a blaze of glory and secure their place in Valhalla at Odin's side! For a Viking there are many pathways to glory. You can invade and pillage the land for its rewards, crush your opponents in epic battles, fulfill quests, increase your clan's stats, or even die gloriously either in battle or from Ragnarök, the ultimate inescapable doom.
Most player strategies are guided by the cards drafted at the beginning of each of the three game rounds (or Ages). These "Gods' Gifts" grant you numerous boons for your clan including: increased Viking strength and devious battle strategies, upgrades to your clan, or even the aid of legendary creatures from Norse mythology. They may also include various quests, from dominating specific provinces, to having lots of your Vikings sent to Valhalla. Most of these cards are aligned with one of the Norse gods, hinting at the kind of strategy they support. For example, Thor gives more glory for victory in battle, Heimdall grants you foresight and surprises, Tyr strengthens you in battle, while the trickster Loki actually rewards you for losing battles, or punishes the winner.
Players must choose their strategies carefully during the draft phase, but also be ready to adapt and react to their opponents' strategies as the action phase unfolds. Battles are decided not only by the strength of the figures involved, but also by cards played in secret. By observing your opponent's actions and allegiances to specific gods, you may predict what card they are likely to play, and plan accordingly. Winning battles is not always the best course of action, as the right card can get you even more rewards by being crushed. The only losing strategy in Blood Rage is to shy away from battle and a glorious death!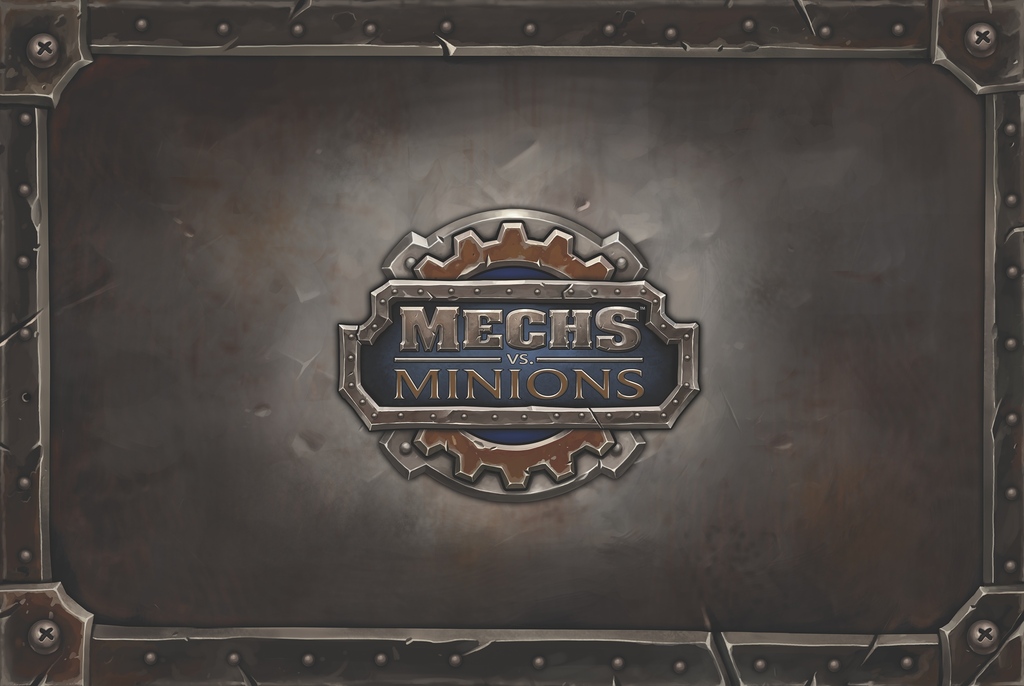 Mechs vs Minions is available for purchase http://na.leagueoflegends.com/en/featured/mechs-vs-minions exclusively from the official site.
Mechs vs. Minions is a cooperative tabletop campaign for 2-4 players. Set in the world of Runeterra, players take on the roles of four intrepid Yordles: Corki, Tristana, Heimerdinger, and Ziggs, who must join forces and pilot their newly-crafted mechs against an army of marauding minions. With modular boards, programmatic command lines, and a story-driven campaign, each mission will be unique, putting your teamwork, programming, and piloting skills to the test.
There are ten missions in total, and each individual mission will take about 60-90 minutes. The box includes five game boards, four command lines (one for each player), four painted mech miniatures, ability and damage decks, a sand timer, a bomb-like-power source miniature, 6 metal trackers, 4 acrylic shards, 4 dice, and 100 minion miniatures. There also appears to be some large object trying to get out of that sealed box...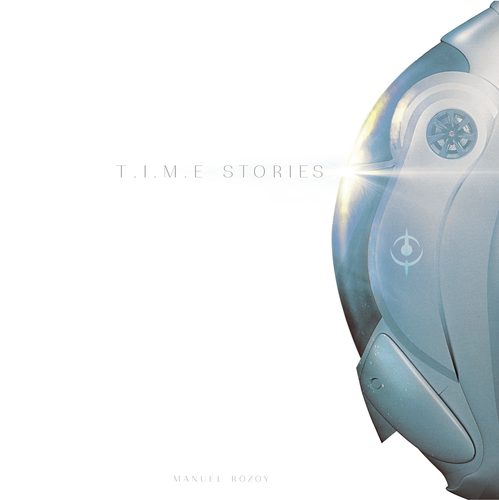 Time Stories offers a unique blend of role-playing and boardgaming experience. It is a decksploring game, and each deck of 120+ cards is a new story to explore.
The players are agents in a futuristic TSA (Time Survey Agency) that detects time discrepancies and sends you on mission, usually to prevent temporal rifts. Each mission is different, being set in a different atmosphere and illustrated by a different artist, with each mission having a core mechanism that differs from the next.
You usually take possession of local hosts to navigate in a given environment, but who knows what you'll have to do to succeed? Roam a med-fan city, looking for the dungeon where the Syaan king is hiding? Survive in the Antarctic while enormous creatures lurk beneath the surface of the ice? Solve a puzzle in an early 20th century asylum? That is all possible, and you might even have to jump from one host to another, or play against your fellow agents from time to time...
Time Stories is a decksploring game in which each deck makes anything possible!