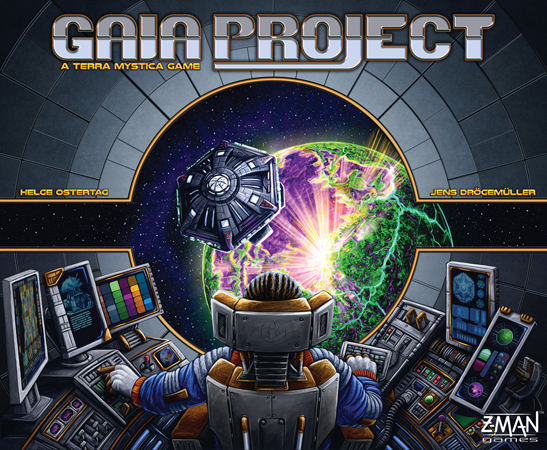 Gaia Project is a new game in the line of
Terra Mystica
. As in the original
Terra Mystica
, fourteen different factions live on seven different kinds of planets, and each faction is bound to their own home planets, so to develop and grow, they must terraform neighboring planets into their home environments in competition with the other groups. In addition, Gaia planets can be used by all factions for colonization, and Transdimensional planets can be changed into Gaia planets.
All factions can improve their skills in six different areas of development — Terraforming, Navigation, Artificial Intelligence, Gaiaforming, Economy, Research — leading to advanced technology and special bonuses. To do all of that, each group has special skills and abilities.
The playing area is made of ten sectors, allowing a variable set-up and thus an even bigger replay value than its predecessor Terra Mystica. A two-player game is hosted on seven sectors.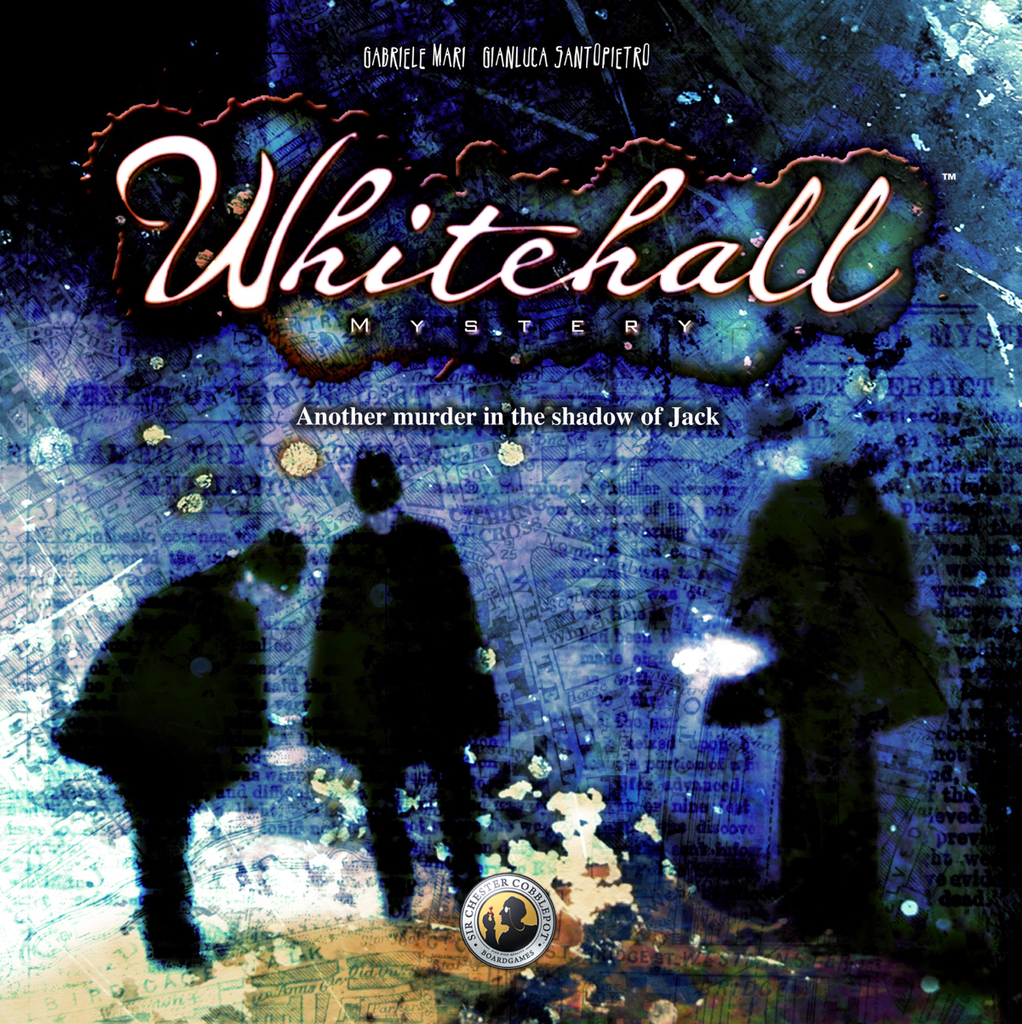 October 1888: During the construction of the Metropolitan Police headquarters near Whitehall, which would later be known as Scotland Yard, the remains of a body were found. In September, a severed arm had already been discovered in the muddy shore of the River Thames.
There is another murderer roaming the streets of London in Whitehall, amusing himself by spreading the pieces of a poor woman around Whitehall, like some kind of macabre treasure hunt. The identity of this monster and his unfortunate victim are a mystery, the Whitehall Mystery.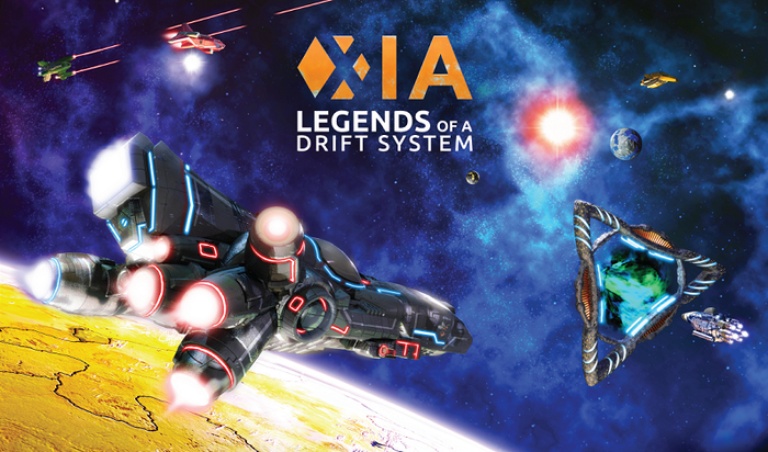 Xia: Legends of a Drift System is a 3-5 player sandbox style competitive space adventure. Each player starts as a lowly but hopeful captain of a small starship.
Players fly their ships about the system, completing a variety of missions, exploring new sectors and battling other ships. Navigating hazardous environments, players choose to mine, salvage, or trade valuable cargo. Captains vie with each other for Titles, riches, and most importantly Fame.
The most adaptive, risk taking, and creative players will excel. One captain will rise above the others, surpassing mortality by becoming Legend!
Customize: Each player begins the game by choosing and customizing a Tier 1 starship. Invest all your money in engines and be a rapid, yet fragile, explorer. Put all your credits into an uber missile and watch other players flee in terror. Get a small engine and save space and credits to invest in buying and selling cargo. Or create a well rounded ship, ready for anything. In Xia, the choice is always yours.
Adapt: The goal of Xia is to become the most famous captain. Completing missions, besting ships in combat, purchasing higher tier ships, selling Cargo Cubes and claiming Titles are all ways that players can earn Fame Points. The best pilots will adapt to their surroundings, making snap judgments and changing plans on-the-fly. If you can think on your feet, you'll do well in Xia!
Sandbox: The real fun of Xia is that each game will be different. There is no set direction of play, players may choose to be peaceful traders, fierce pirates, workers, miners, opportunists, etc. The game board is randomly laid out and explored each time you play. Players might choose not to explore at all, creating a tiny arena for swift and deadly combat, or explore all 19 sectors and have a large play-scape to exploit. It's up to you!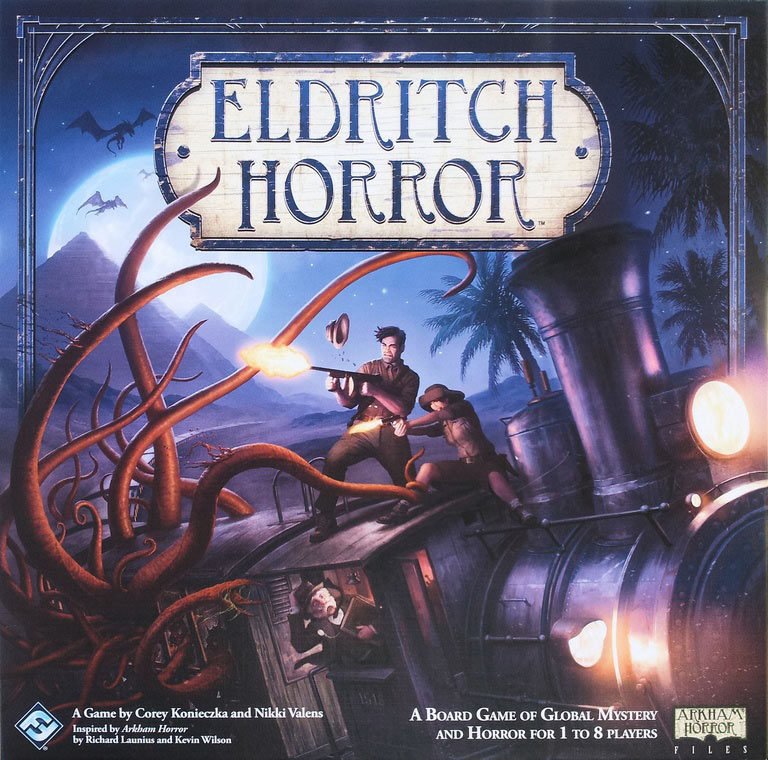 Across the globe, ancient evil is stirring. Now, you and your trusted circle of colleagues must travel around the world, working against all odds to hold back the approaching horror. Foul monsters, brutal encounters, and obscure mysteries will take you to your limit and beyond. All the while, you and your fellow investigators must unravel the otherworldly mysteries scattered around the globe in order to push back the gathering mayhem that threatens to overwhelm humanity. The end draws near! Do you have the courage to prevent global destruction?
Eldritch Horror is a cooperative game of terror and adventure in which one to eight players take the roles of globetrotting investigators working to solve mysteries, gather clues, and protect the world from an Ancient One - an elder being intent on destroying our world. Each Ancient One comes with its own unique decks of Mystery and Research cards, which draw you deeper into the lore surrounding each loathsome creature.
Discover the true name of Azathoth or battle Cthulhu on the high seas. With twelve unique investigators, two hundred-fifty tokens, and over three hundred cards, Eldritch Horror presents an epic, world-spanning adventure with each and every game.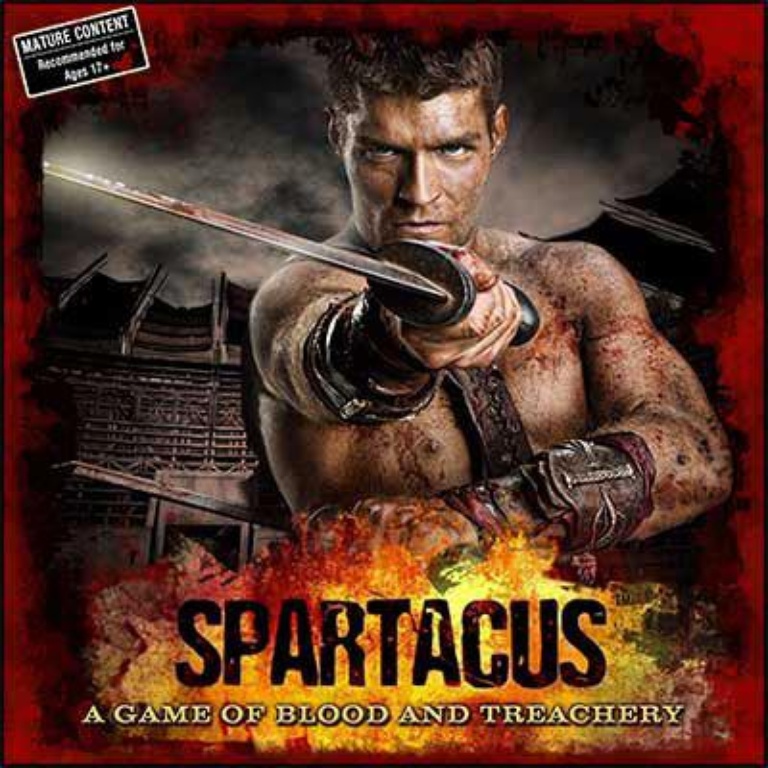 Spartacus: A Game of Blood & Treachery is an exciting game of twisted schemes and bloody combats inspired by the hit STARZ Original series. Players assume the role of the Dominus of a great house competing for influence in the era of ancient Rome. Players vie for dominance through careful diplomacy, cunning intrigues and the glory of the Arena. Undermine the machinations of rivals, leverage your wealth for advantage at market and pit your gladiators in bloody contest all with the goal of seeing your house rise to supremacy.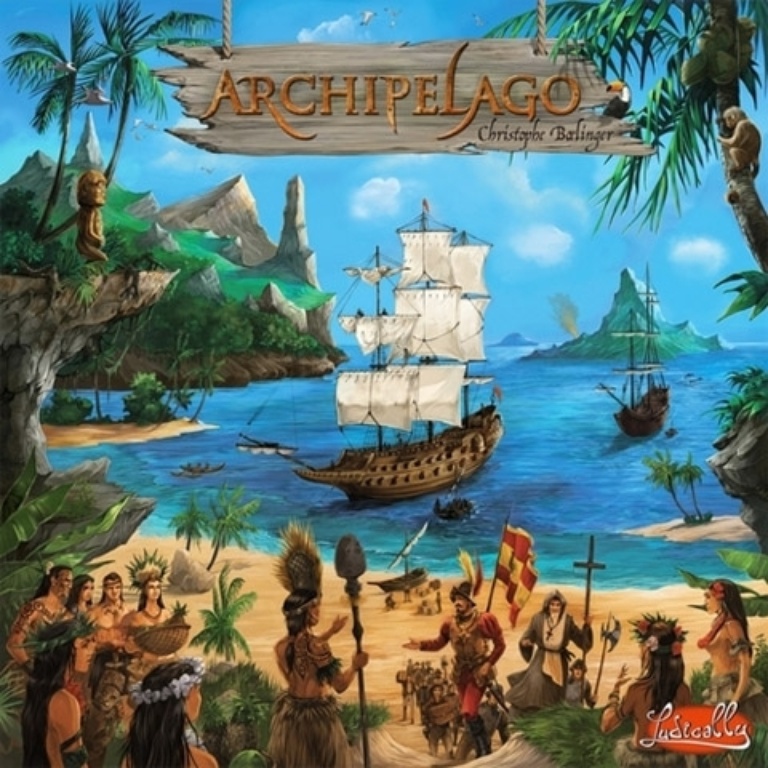 You hold in your hands the first semi-cooperative game involving exploration, development, optimization, negotiations, diplomacy ... and treachery, for 2 to 5 players, featuring adjustable game length, and where no two games will ever feel alike.
You will compete with other great explorers who each have their own priorities and objectives. But you must work together to preserve the balance of the archipelago and avoid a war of independence... or do you?