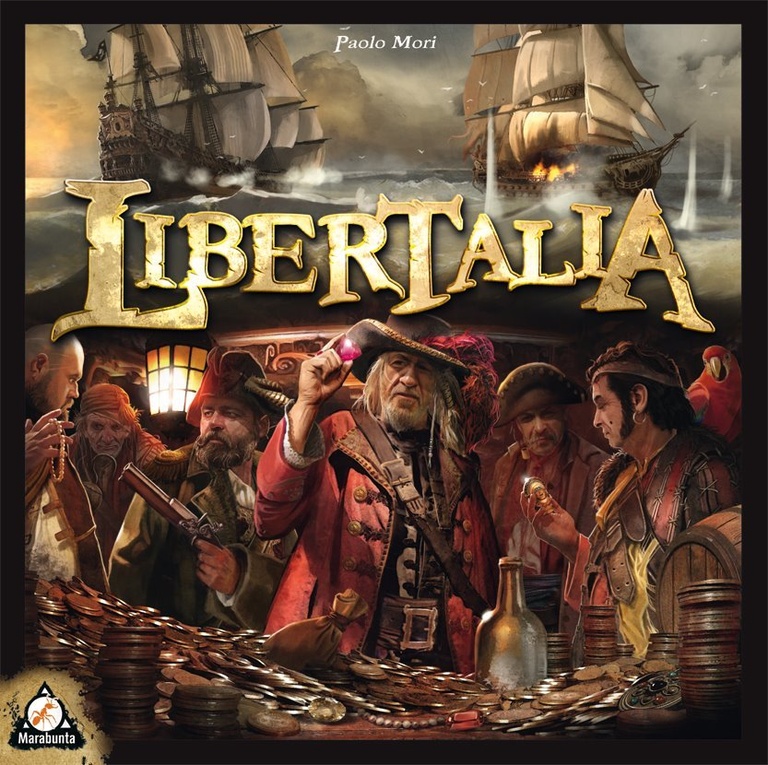 Captain Swallow has always dreamed of pocketing a large nest egg in order to retire on a remote island – but he never counted on stiff competition from Captains Stanley Rackum, Dirk Chivers and others, greedy and cruel enemies who always manage to attack the same ships as him. If he wants to finally sink back and enjoy peaceful days in the sun, he must become the most cunning pirate!
In Libertalia, you must thwart the plans of competitive pirates over the course of three rounds while using cards that show the same crew members as your piratical comrades-in-arms. Yes, not only do they attack the same ships, but they employ the same type of ravenous scum that you do! Can you take advantage of the powers of your characters at the right time? Will you be outdone by a pirate smarter than you? Jump into the water and prove your tactical skills!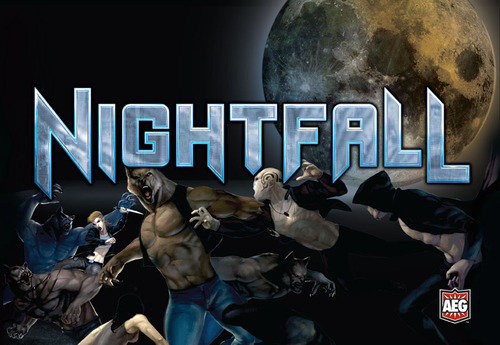 Nightfall - a new fast, furious and fun deck-building game from Alderac Entertainment Group. Featuring direct head-to-head combat, amazing art, a new AEG world, and unique mechanics by designer David Gregg, Nightfall will be the deck-building game to own.
Before the game begins, there is a draft to determine which cards are available for purchase, and by whom. During this draft players select two cards from the set for their personal archives, and they also select cards to put into the common area. The cards drafted into personal archives may only be purchased by the player who drafted them.
After the table has been set with the private and common cards, players begin play.
Each card has a main color and two linking colors. If you can match the main color of a card to one of the linking colors of the previous card, you can chain those cards together. Once a chain is started, players all get an opportunity to link additional cards onto the chain during that turn.
Cards in the chain resolve in reverse order: first in, last out. Instant effects fire off as cards come off the chain, doing damage to your opponents or bringing characters into play to defend you and attack your opponents.
The object of Nightfall is to put wounds into your opponents' decks and end the game with the least amount of wounds in your deck. But beware: the more wounds a person has, the more enraged they become and the faster their deck works, meaning more cards and bigger chains will come your way!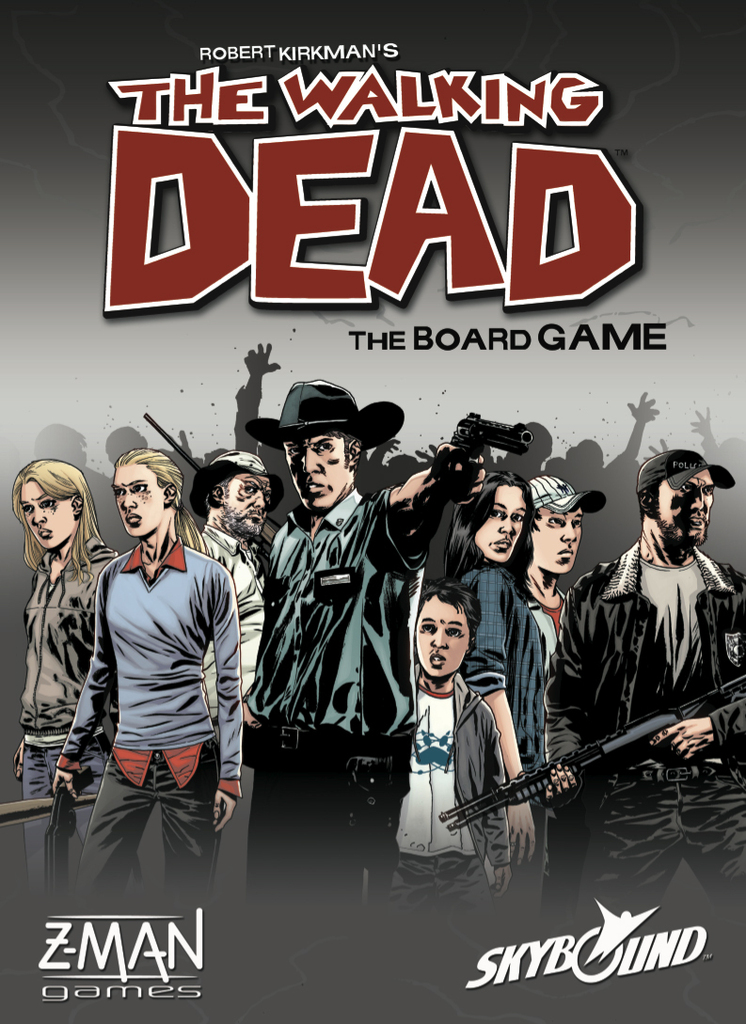 The Walking Dead: The Board Game from Z-Man Games transforms the Robert Kirkman comic book series into a board game, giving "fans the opportunity to play Rick, Shane, Andrea, and other favorite The Walking Dead characters as they deal with zombies, collect supplies and pick up the pieces of their lives", according to a press release announcing the game. Encounter and location cards recreate scenes and events from the comic book series.