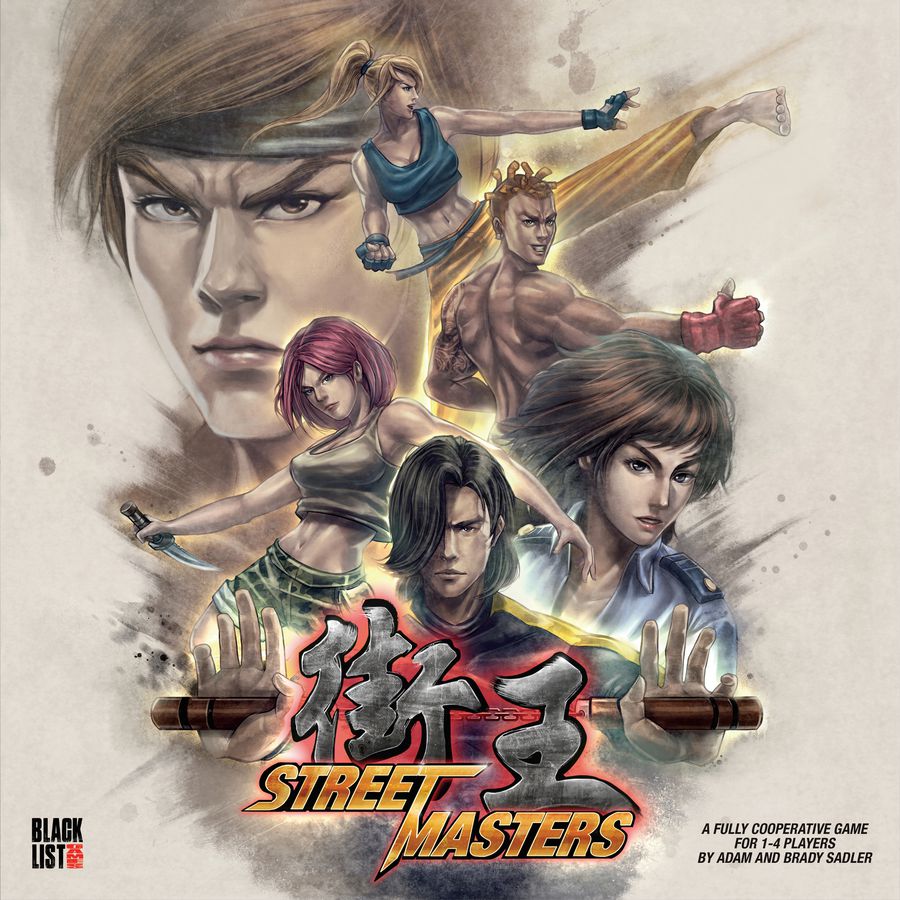 THE GAMEPLAY
Street Masters is a 1-4 player cooperative miniatures board game inspired by classic fighting video games. Featuring over 65 highly detailed miniatures, unique decks for fighters & enemies, custom dice, and lightning-fast gameplay, Street Masters lets players match up powerful fighters against villainous organizations in a wide array of exciting scenarios. Designed by Adam Sadler and Brady Sadler, the game offers modular and elegant gameplay set in a unique and exciting world of brutal combat.
THE STORY
Warriors from around the world, known for their legendary fighting abilities and skills, receive mysterious invitations to participate in a martial arts tournament. During the tournament, the organization surrounding it reveals their true identity — The Kingdom — and their purpose to recruit fighters to join their militia or enslave those against them. While several of these warriors made it out in time, many were never heard from again.
Five years later, a government project called "Street Masters" initiates in order to counter-act the war against The Kingdom, now having divided and seized control over the world by several of its factions. Those who join the Street Masters project must work together to take down each faction, crippling parts of The Kingdom before they're able to launch their end game.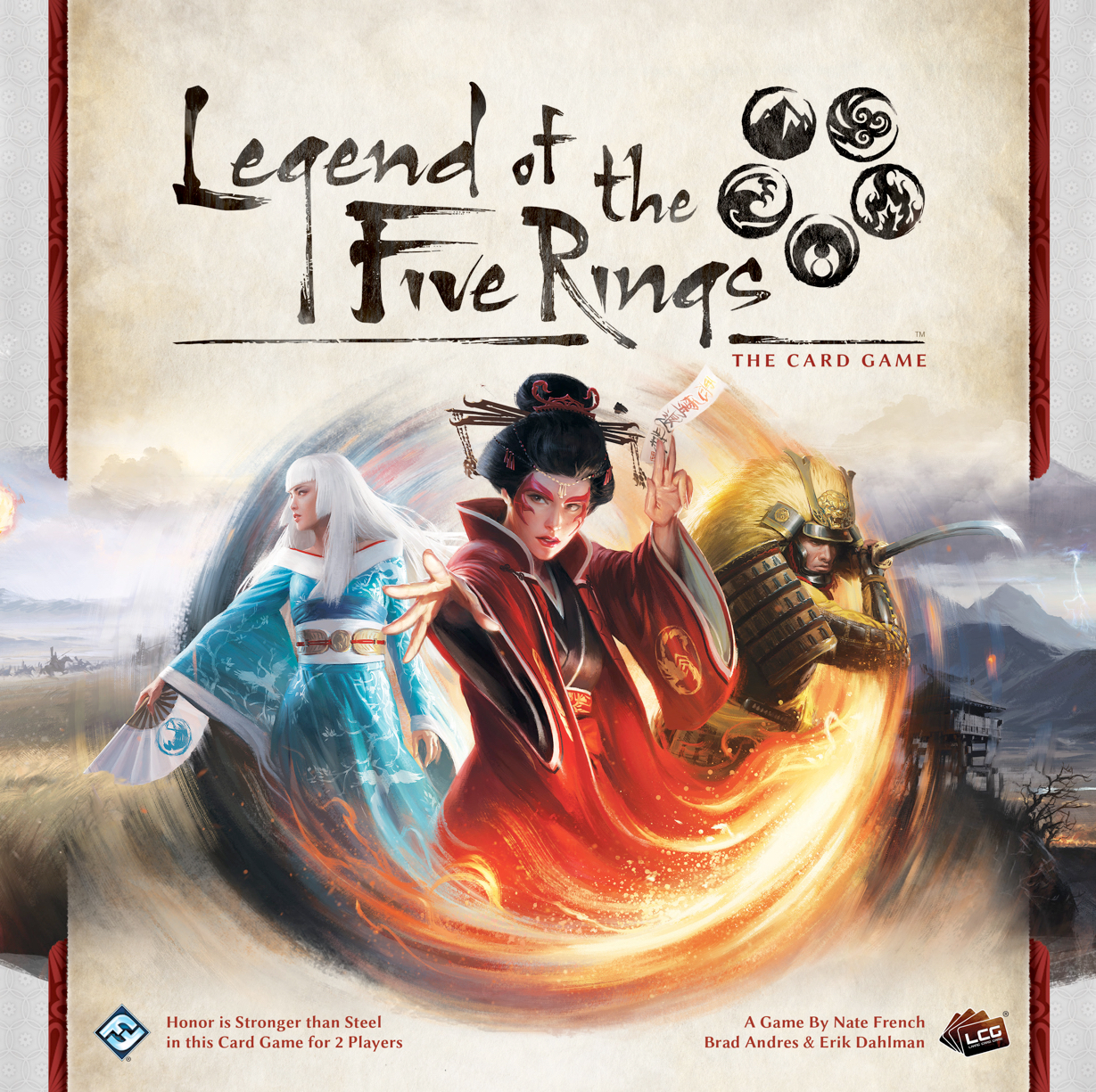 Enter the vibrant world of Rokugan with Legend of the Five Rings: The Card Game, a Living Card Game® of honor and conflict for two players! Drawing on the legacy of AEG's original
Legend of the Five Rings
collectible card game, and now reimagined with new mechanics, story, and the Living Card Game distribution model, you are invited to join the Great Clans, uphold the tenets of Bushidō, and fulfill your duty to your daimyō and the Emperor in a world shaped and changed by a dynamic, player-influenced story.
During the game, you take on the leadership of one of the Great Clans which define Rokugani society, and you are cast into conflict against another clan. Your conflicts will decide the future of Rokugan, whether you're battling with a katana or with cutting words, but the samurai of your clan cannot remain by your side indefinitely—when their destinies are fulfilled, you must find new allies to continue your conflicts. Ultimately, it's your choice whether you will fight with honor or use unsavory means, but in every game, it is your role to lead your clan to victory.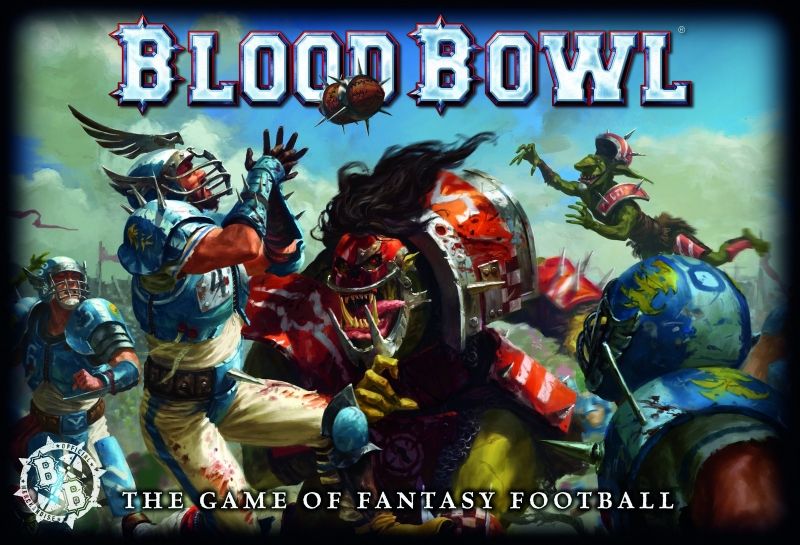 The classic game of fantasy football is back!
A combination of strategy, tactics, and absolute mindless violence, Blood Bowl is the classic game of fantasy football. 2 players act as coaches, selecting their teams from rosters of Human and Orcs and taking to the playing field to earn fame, fortune and the adulation of fans along the way!