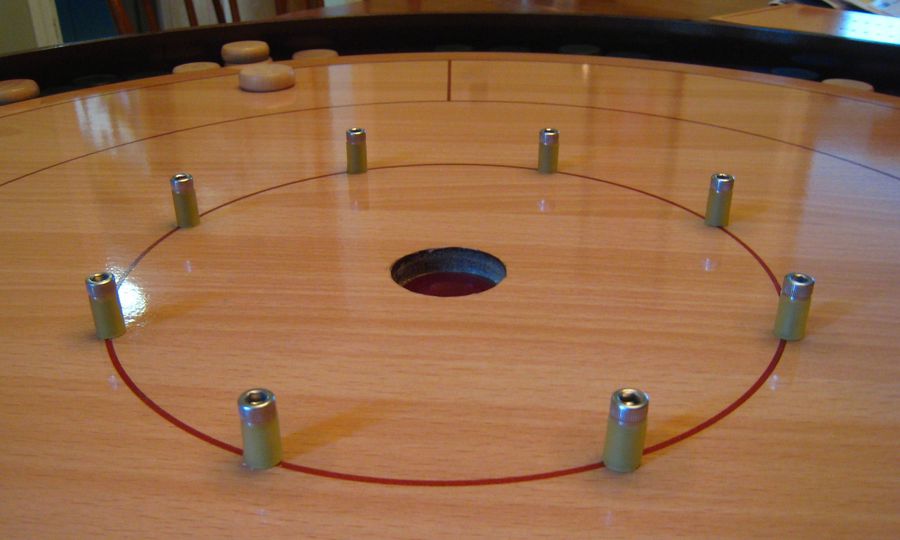 Crokinole is big, it's bold, it's 150 years old, and a good board will cost you $300. Those are some very frightening numbers. Could this ever be a reasonable consumer purchase? Click play, and find out.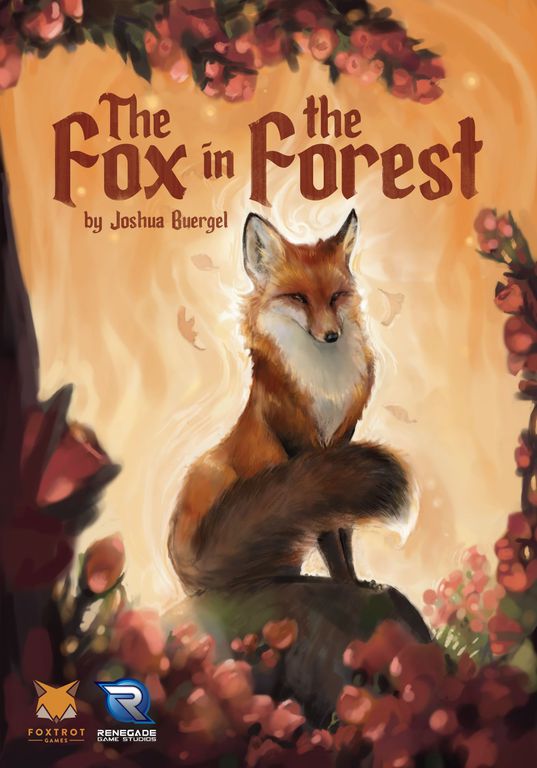 The Fox in the Forest is a trick-taking game for two players. Aside from the normal ranked- and suited-cards used to win tricks, fairy characters such as the Fox and the Witch have special abilities that let you change the trump suit, lead even after you lose a trick, and more.
You score points by winning more tricks than your opponent, but don't get greedy! Win too many tricks, and you will fall like the villain in so many fairy tales...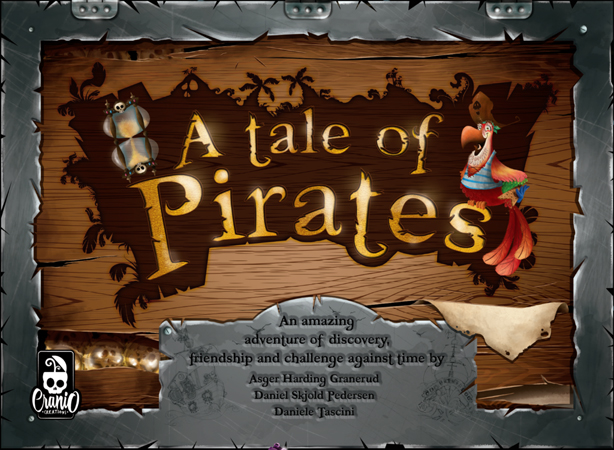 Put on your captain's hat and navigate the 3D pirate ship using sand timers in this unique real-time cooperative game.
As a member of an adventurous pirate crew, your goal is to be crowned Admiral of the Black, the most feared pirate ship in the Caribbean. To earn this title, you must complete dangerous scenarios in the shortest possible time frame. The most innovative element of the game is that the player uses their own 30-second sand timer as a character to be placed on the ship to perform actions. Each time a player places their own sand timer, they have to wait for the sand to run out to be able to perform the action needed. Each hole in the ship represents an area where you can perform a specific action: turning the ship, loading cannons, shooting enemy ships, repairing damage, and so forth...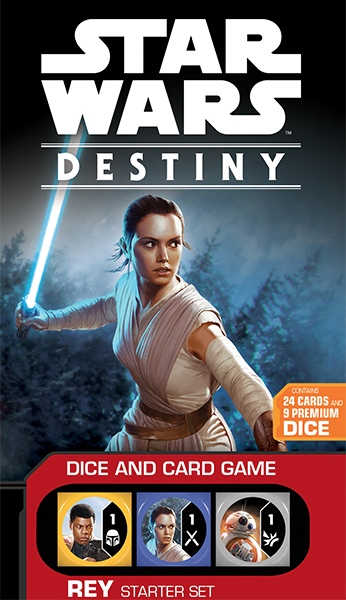 Star Wars: Destiny is a collectible dice and card game of battles between iconic heroes and villains that encompasses characters, locations, and themes from the entire Star Wars saga.
In Star Wars: Destiny, two players engage in a fast-paced duel, each striving to eliminate the other's characters first. The game's innovative mechanisms combine dice-driven combat with faction-driven hand management. Straightforward rules make the game easy to learn, but also enable deep strategic thinking and clever deck-building. Players can create decks that include characters from every faction and any era, as long as heroes and villains are on opposite sides of the fight. For example, Padmé Amidala might fight alongside Rey and Finn, taking on Jabba the Hutt, Kylo Ren, and Jango Fett.
Each round, you use your characters' abilities, an assortment of dice, and a carefully constructed thirty-card deck filled with events, upgrades, and supports. You and your opponent alternate actions: activating your dice, playing cards from your hand, attacking your foes, and claiming the battlefield. You need to prove your skills and defeat your opponent's characters to claim your destiny!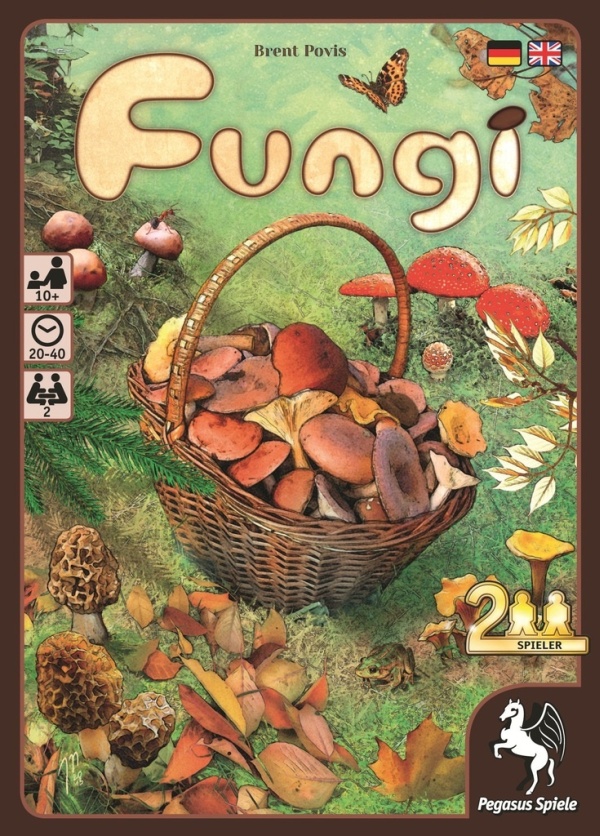 The woods are old-growth, dappled with sunlight. Delicious mushrooms beckon from every grove and hollow. Morels may be the most sought-after in these woods, but there are many tasty and valuable varieties awaiting the savvy collector. Bring a basket if you think it's your lucky day. Forage at night and you will be all alone when you stumble upon a bonanza. If you're hungry, put a pan on the fire and bask in the aroma of chanterelles as you sauté them in butter. Feeling mercantile? Sell porcini to local aficionados for information that will help you find what you seek deep in the forest.
Morels, a strategic card game for two players, uses two decks: a Day Deck (84 cards) that includes ten different types of mushrooms as well as baskets, cider, butter, pans, and moons, and a smaller Night Deck (8 cards) of mushrooms to be foraged by moonlight. Each mushroom card has two values: one for selling and one for cooking. Selling two or more like mushrooms grants foraging sticks that expand your options in the forest (that is, the running tableau of eight face-up cards on the table), enabling offensive or defensive plays that change with every game played. Cooking sets of three or more like mushrooms – sizzling in butter or cider if the set is large enough – earns points toward winning the game. With poisonous mushrooms wielding their wrath and a hand-size limit to manage, card selection is a tricky proposition at every turn.
Following each turn, one card from the forest moves into a decay pile that is available for only a short time. The Day Deck then refills the forest from the back, creating the effect of a walk in the woods in which some strategic morsels are collected, some are passed by, and others lay ahead.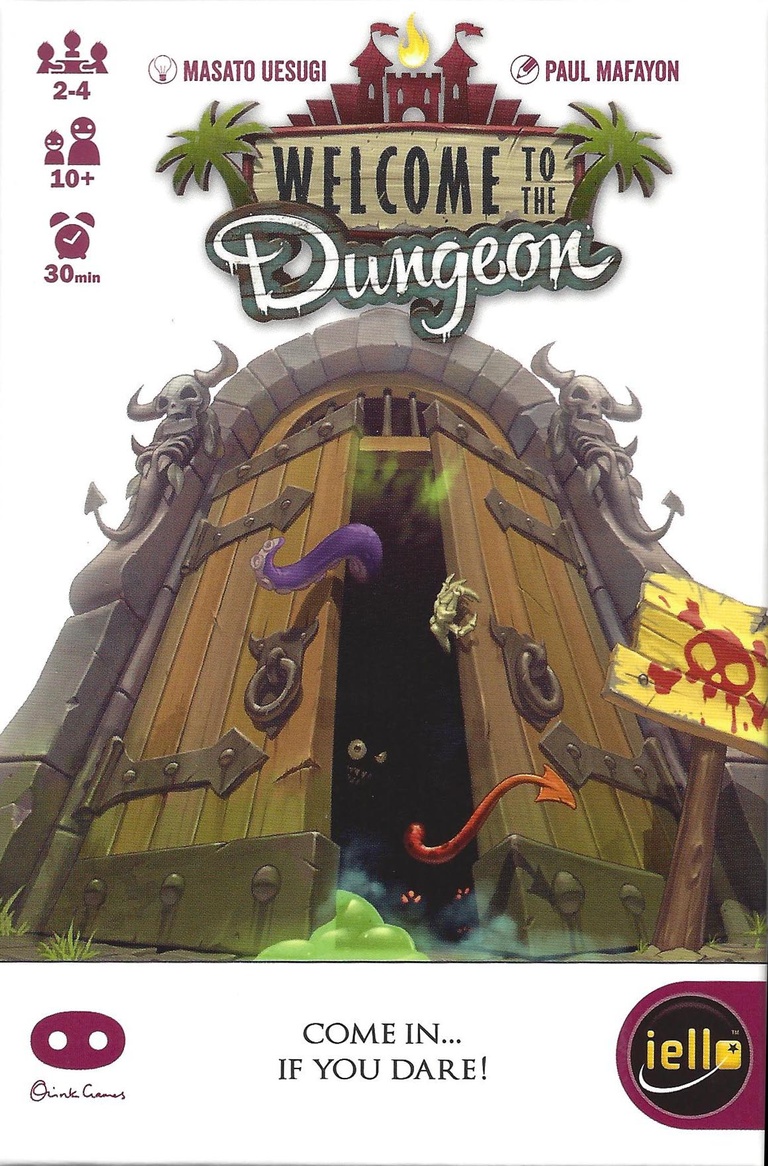 Dare your opponents to tackle the dungeon with less-and-less equipment to fend off the increasing horde of monsters.
This push-your-luck dungeon delve tests your courage and shrewd choices.
Beat the dungeon twice or be the last warrior standing to win the game.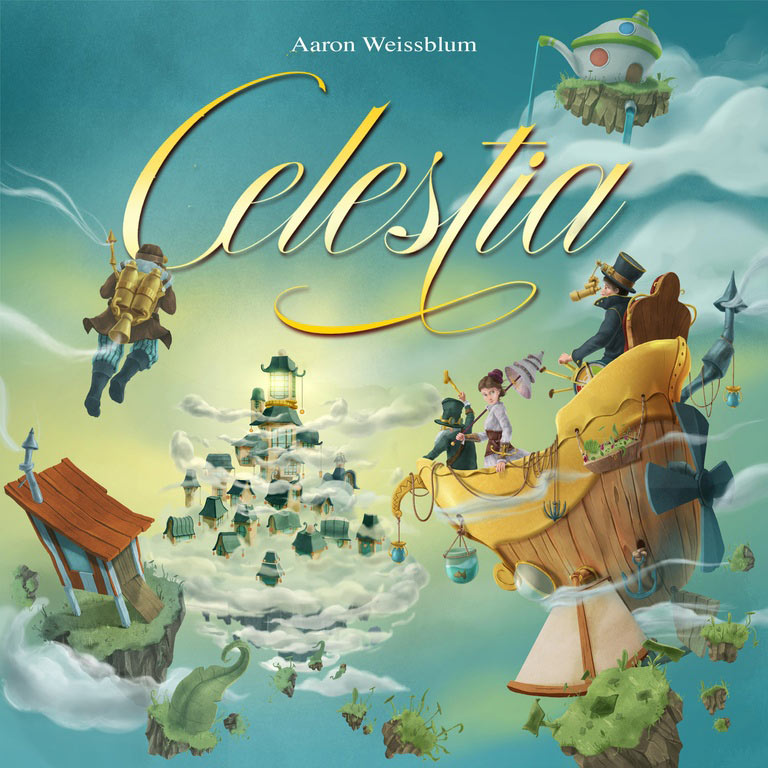 You get aboard an aircraft with an adventurers team to perform many trips through the cities of Celestia and recover their wonderful treasures. Your journey will not be safe, but you will attempt to be the most rich adventurer by collecting the most precious treasures!
At the beginning of a journey, all players place their pawns within the aircraft; the players start the game with 6 cards in the hand (or 8 depending on the number of players). At the beginning of each round, one player is chosen to be the captain of the trip and he throws from 2 to 4 dice so as to determine the weather that he should face (fog, lightning bolts, killer birds or pirates). He must then play the appropriate cards to go on the journey and reach the next city (a compass, a lightning arrester, a foghorn or even canons).
Before that the captain plays the appropriate cards, each player has to decide whether or not he will stay within the aircraft:
– to get off is to ensure the victory points by exploring the city;
– to stay is to try a trip upto the next city in order to catch more precious treasures.
But beware: if the captain is unable to discard the appropriate cards, it is the crash down! All remaining passengers get back empty-handed and a whole new journey beginswith all players on board.
During his journeys, each explorer can try to pull out of the game with fabulous objects ( a jetpack, astronomy glasses… ) or by changing the trip ( modifying the travel or abandoning an explorer in the city ).
As soon as a player earns treasures valuable for at least 50 points, the game is over.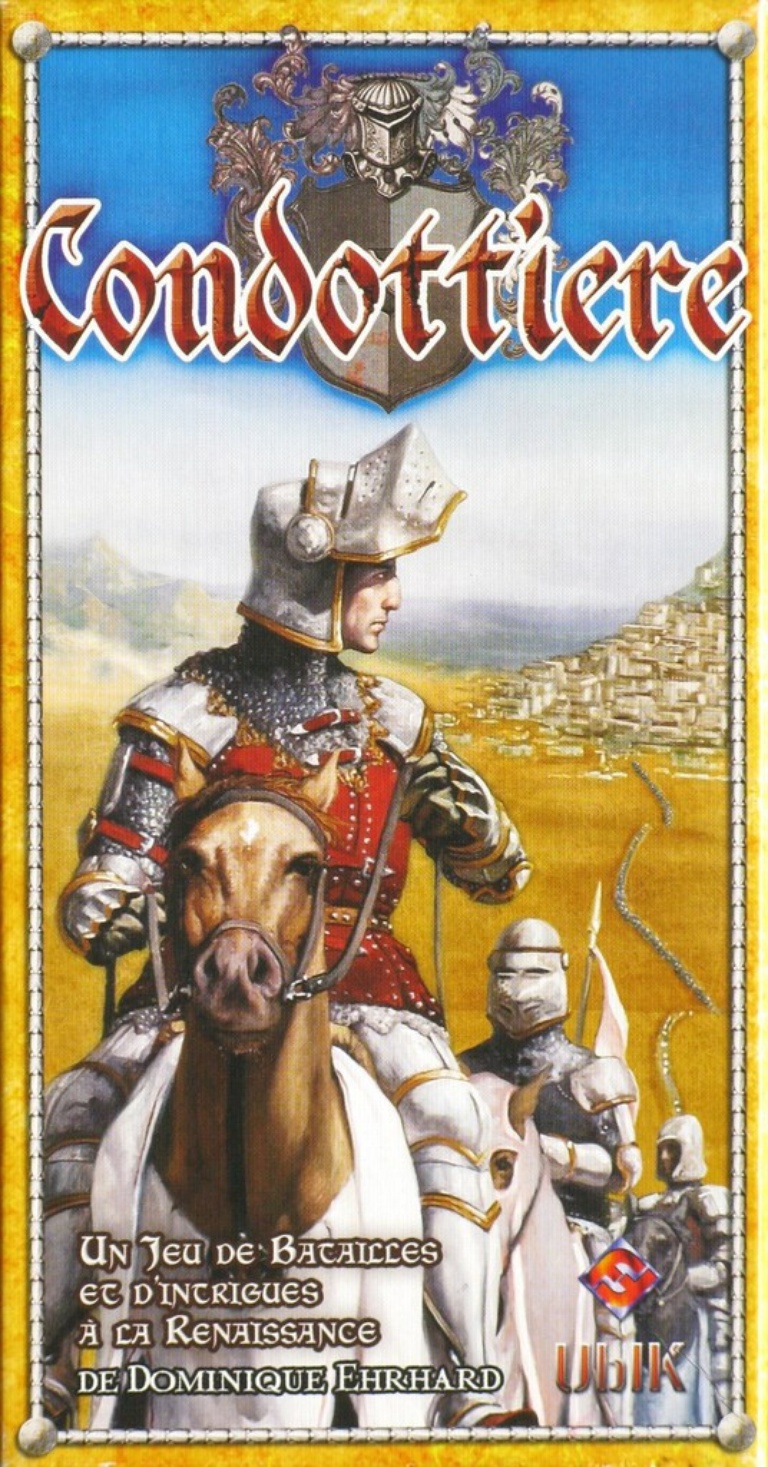 "None of the principal states were armed with their own proper forces. Thus the arms of Italy were either in the hands of the lesser princes, or of men who possessed no state; for the minor princes did not adopt the practice of arms from any desire of glory, but for the acquisition of either property or safety. The others (those who possessed no state) being bred to arms from their infancy, were acquainted with no other art, and pursued war for emolument, or to confer honor upon themselves." –Niccolò Machiavelli, History of Florence Book I, Chapter VII
It is 13th century Italy. Trade flourishes between the city-states and the Levant. Venice, Florence, and Genoa are bursting with wealth. However, each city-state is also plagued with a weak national army, leaving them defenseless against invasion from their envious neighbors. Enter the Condottiere.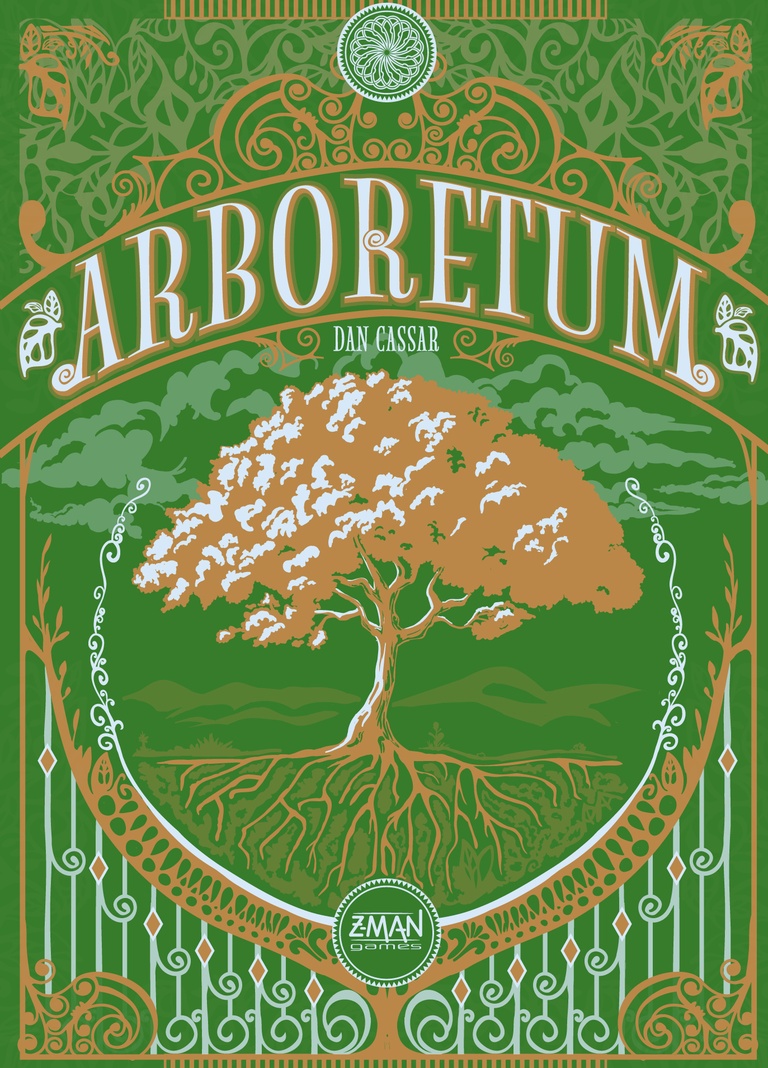 Under the trees, life is a breeze. Different colored trees will fill your arboretum and immerse you in a wonderful sense of freedom. Making the most beautiful arboretum is not an easy task and much planning is necessary in order to create wondrous paths.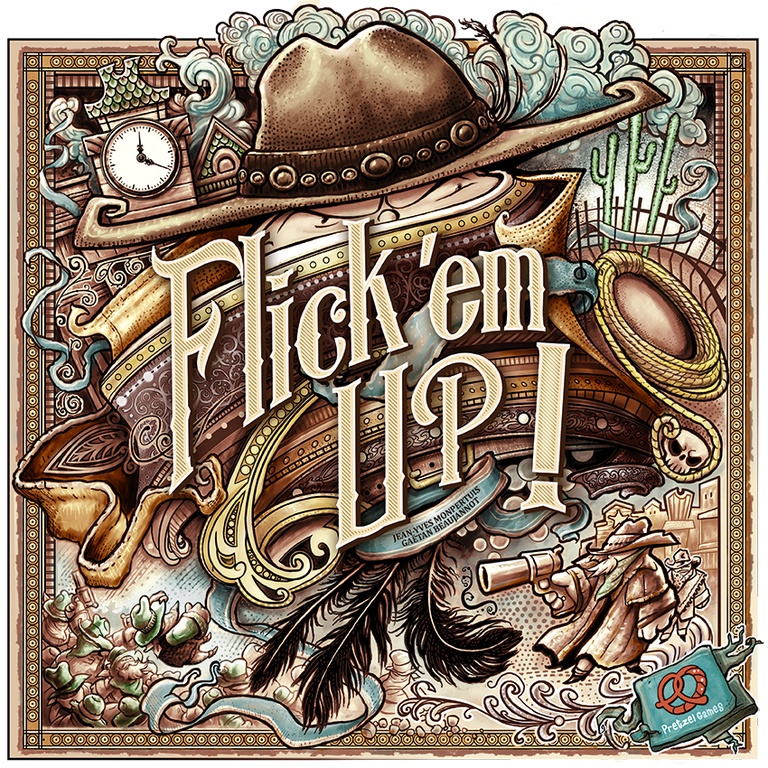 Split up into two clans et prepare to face your rivals in the purest of Western traditions!
Flick'em Up is a surprising dexterity game for 2 to 10 players. Will you join the Sheriff and his gang or will you be part of the fearsome Cooper clan?
A wooden 3D figurine with a removable cowboy hat represents each character.