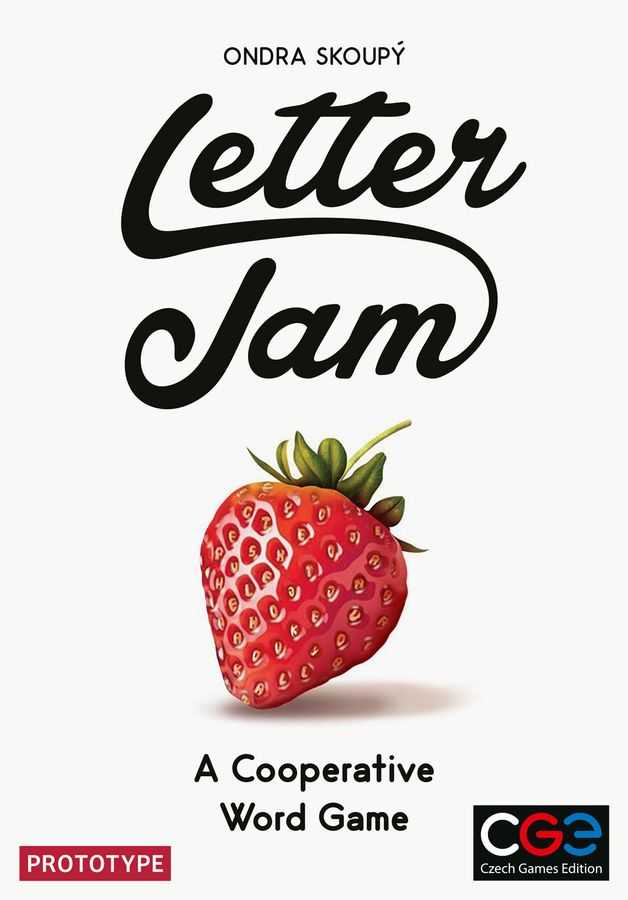 Letter Jam is a 2-6 player cooperative word game, where players assist each other in composing meaningful words from letters around the table. The trick is holding the letter card so that it's only visible to other players and not to yourself.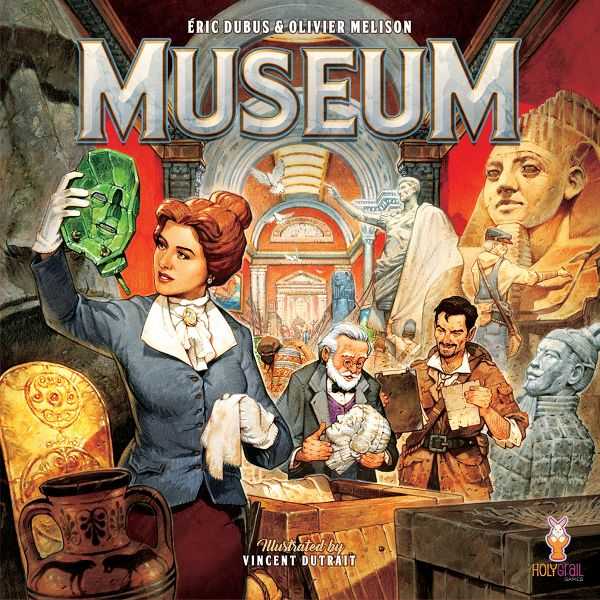 It's the turn of the 20th century, the golden age of museums. As interest in and accessibility of museums grew exponentially, many institutions underwent an intense period of expansion on both an intellectual and physical level, searching to grow their collections for profit and science.
You play as a curator of one such museum and it's your job to build the biggest, most coherent collection that you can in this game of collection and bartering featuring over 300 individual illustrations by Vincent Dutrait and authentic architectural facts. But it's no simple task!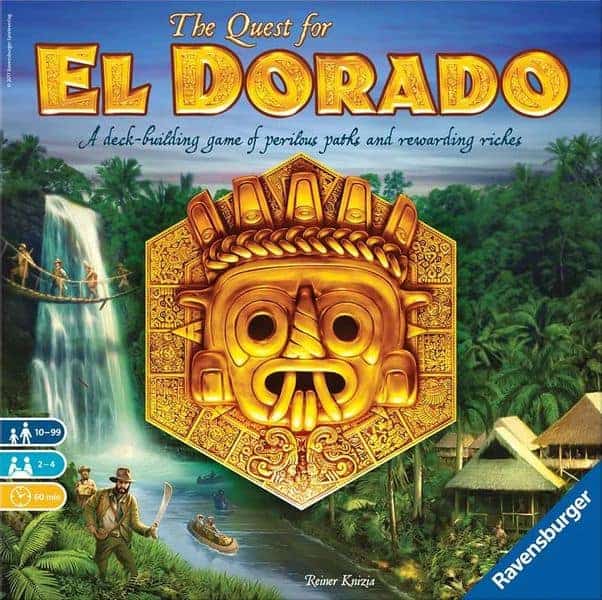 In The Quest for El Dorado, players take the roles of expedition leaders who have embarked on a search for the legendary land of gold in the dense jungles of South America. Each player assembles and equips their own team, hiring various helpers from the scout to the scientist to the aborigine. All of them have one goal in mind: Reaching the golden border first and winning all of the riches for themselves. Whoever chooses the best tactics will be rewarded!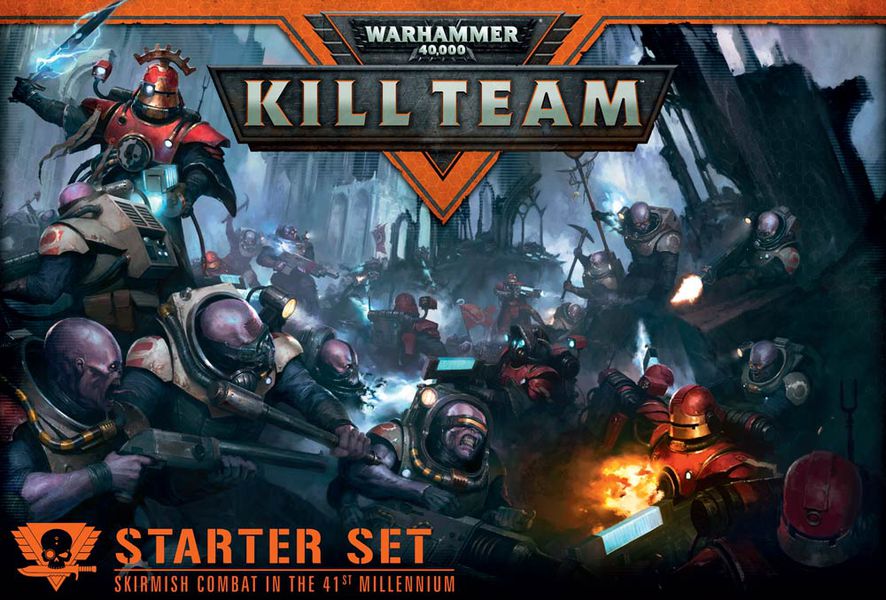 Kill Team is the game of skirmish combat in the 41st Millennium.
Set in the same universe and using the same miniatures ranges as Warhammer 40,000 but with a different rules set, it allows you to play a game of fast-paced tactical skirmish combat in games of 2-4 players, in less time and with a fraction of the models you'd need to play a full game of Warhammer 40,000.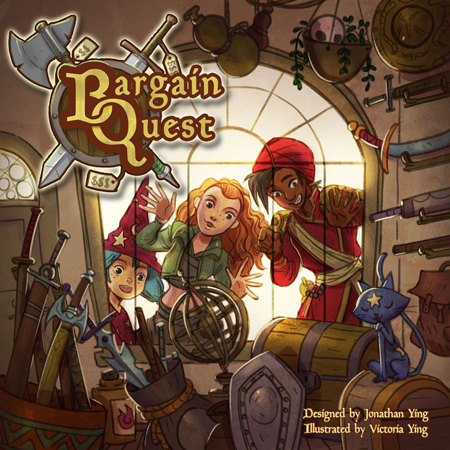 Bargain Quest is a game of adventure and capitalism for 2-4 players. Players will take the role of shopkeepers in an adventuring town plagued by monsters. Players must draft items and then secretly choose which items to place in their windows to attract wealthy heroes to their shops.
Bargain Quest is a game of adventure and capitalism for 2-4 players. Players will take the role of shopkeepers in an adventuring town plagued by monsters. Players must draft items and then secretly choose which items to place in their windows to attract wealthy heroes to their shops.
Once all heroes have been equipped, they battle against monstrous threats, earning money and adding prestige to whichever item shop they most recently visited. Throughout the game players will encounter new heroes and monsters while upgrading their shops and hiring employees. Once the third monster is defeated the player who has earned the most gold and prestige is the winner.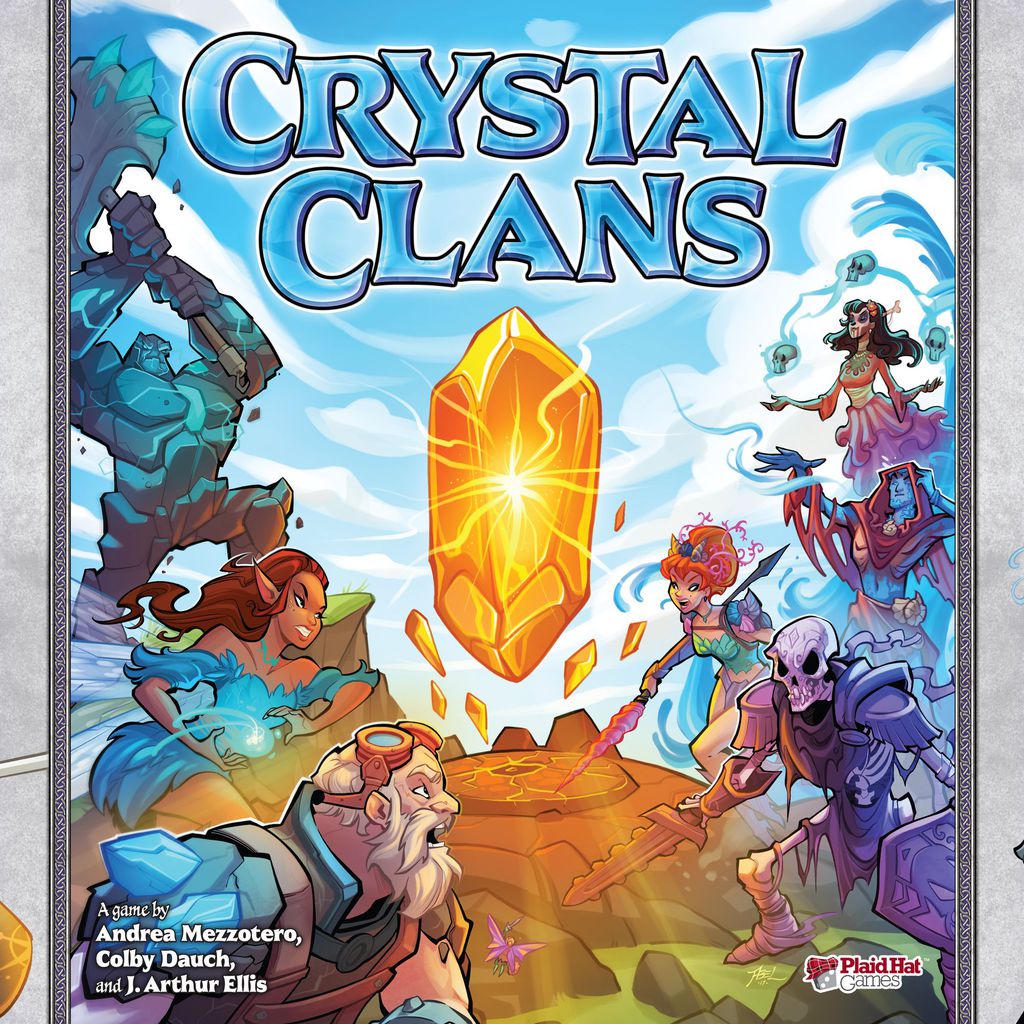 Choose your clan, prepare for battle, and fight for control of powerful crystals in Crystal Clans, a battle card game for two players.
In every game of Crystal Clans, you go to battle with unique armies, seeking to outmaneuver your opponent and lead your squad to victory. Six clans stand ready to battle for dominance, including the adaptable Water Clan, the peaceful Flower Clan, the relentless Skull Clan, the innumerable Blood Clan, the wise Meteor Clan, and the unyielding Stone Clan. Each clan's cards can be used in multiple ways, giving you more options and adding surprise to each battle. The first clan to claim four crystals wins the game and fulfills their destiny to dominate the world.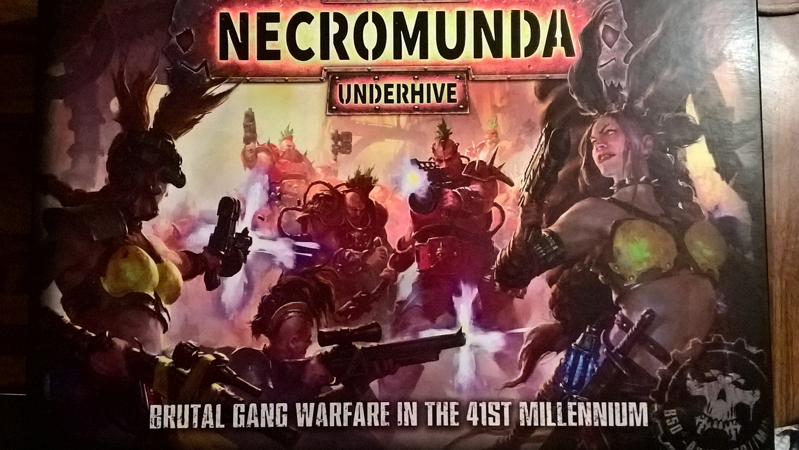 Deep below the nightmarish, polluted hive cities of Necromunda, in the twisted, dark tunnels of the Underhives, rival gangs fight to the bitter end for personal power, survival and the honour of their Houses.
Designed for 2 players, this is a game of tactics, skill and absolute ruthlessness, set on the iconic hive world of Necromunda. Players choose 1 of the 2 included gangs in the box, and fight brutal skirmishes on the game board using everything at their disposal – ducking behind barricades to survive withering hails of gunfire before popping up and shooting back, placing and overriding traps, using the decrepit, crumbling corridors of the Underhives to unleash precise strikes before scurrying back into the dark. Survival in the Underhives is a difficult and desperate business, where violence is often the only option.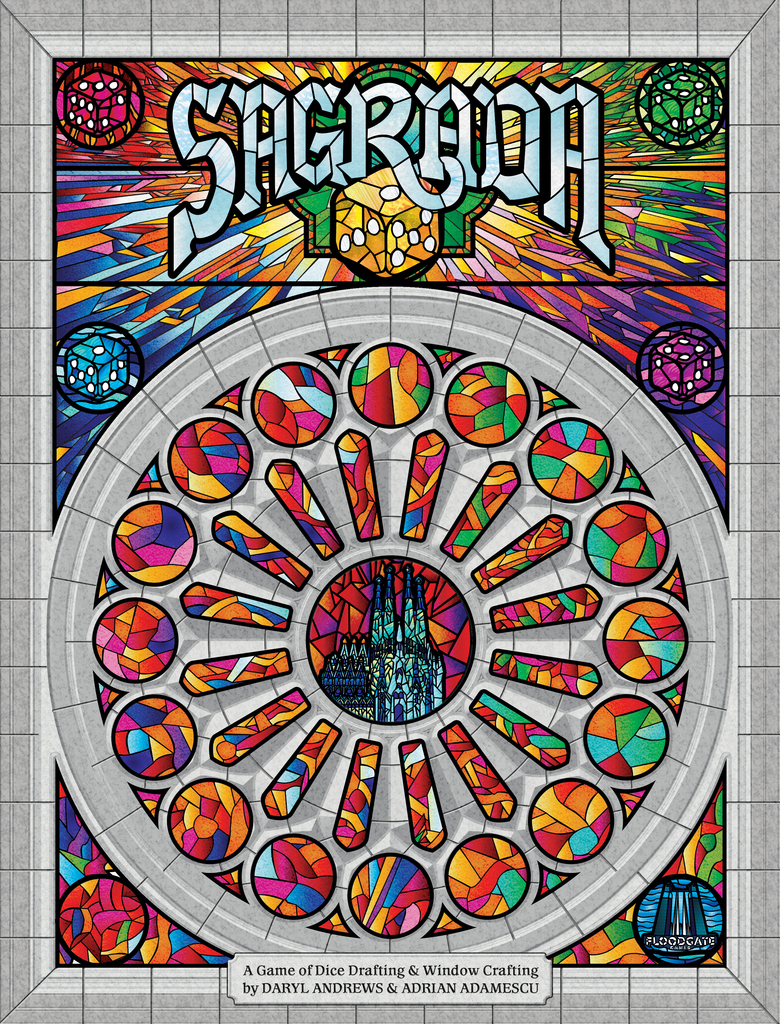 Sagrada is a dice-drafting game where players compete to build beautiful stained glass windows out of different coloured dice. Each die cannot be laid next to another die of the same colour or showing the same value, so as players continue to lie more dice and build up their window, placement becomes harder and harder.
In addition to trying to build their windows, players look to score points according to variable criteria that could include how many different colours they're using in each column, or the die values they have placed.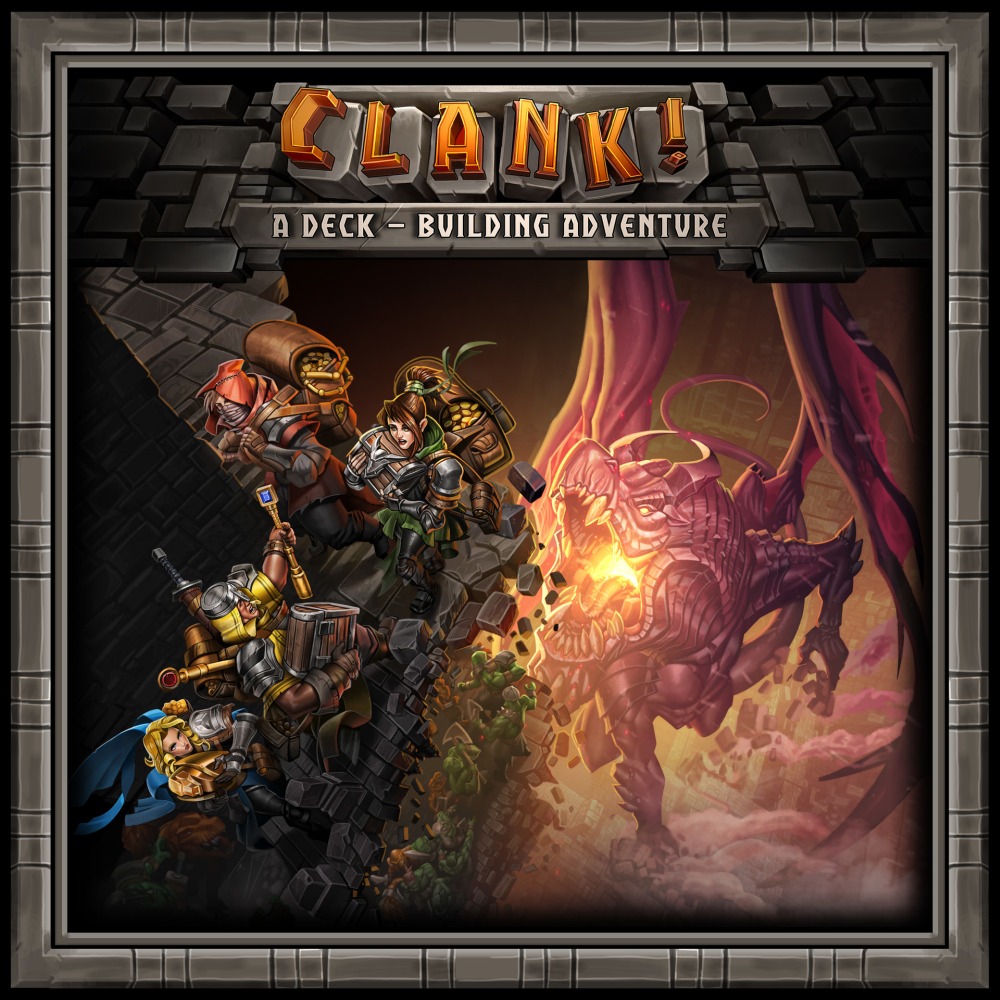 Burgle your way to adventure in Clank!, the new deck-building board game.
Sneak into an angry dragon's mountain lair to steal precious artifacts. Delve deeper to find more valuable loot. Acquire cards for your deck and watch your thievish abilities grow.
Be quick and be quiet. One false-step and -- CLANK! Each careless sound draws the attention of the dragon, and each artifact stolen increases its rage. You can only enjoy your plunder if you make it out of the depths alive!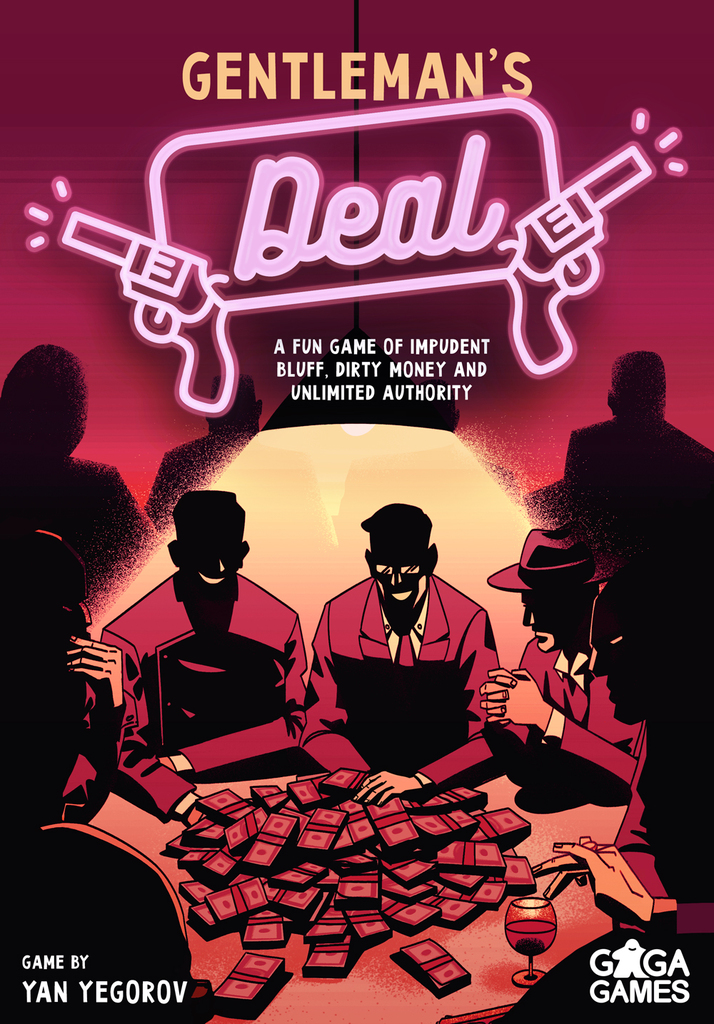 In this game, you turn into one of the influential citizens of a small but very wealthy town. Gathered together with others authoritative persons like yourself in some hidden place, you share money earned from another shady business. You need to use all your diplomatic tricks to make deals to determine how much money everyone collects. Can you be silver-tongued enough to please everyone, including yourself? You should because the player with the most money wins the game!
Gentleman's Deal is a diplomatic party game about sharing money. Each turn, one player becomes a dealer and receives a secret card with the amount of money they must share. They make offers personally to each player, then those players simultaneously vote "yes" or "no". If a deal was accepted by a majority of players, they gain all offered by dealer and the dealer takes the rest! The dealer must balance between being too generous and too greedy because if a majority of players vote to decline their offer, the dealer heads to jail and must skip their next turn.
Acquiring money isn't the only goal of the deals. Players also share useful contacts represented by the cards of different accomplices that give powerful benefits, and everybody wants to obtain them.
The game ends after several rounds depending on the number of players, and whoever has most money wins!