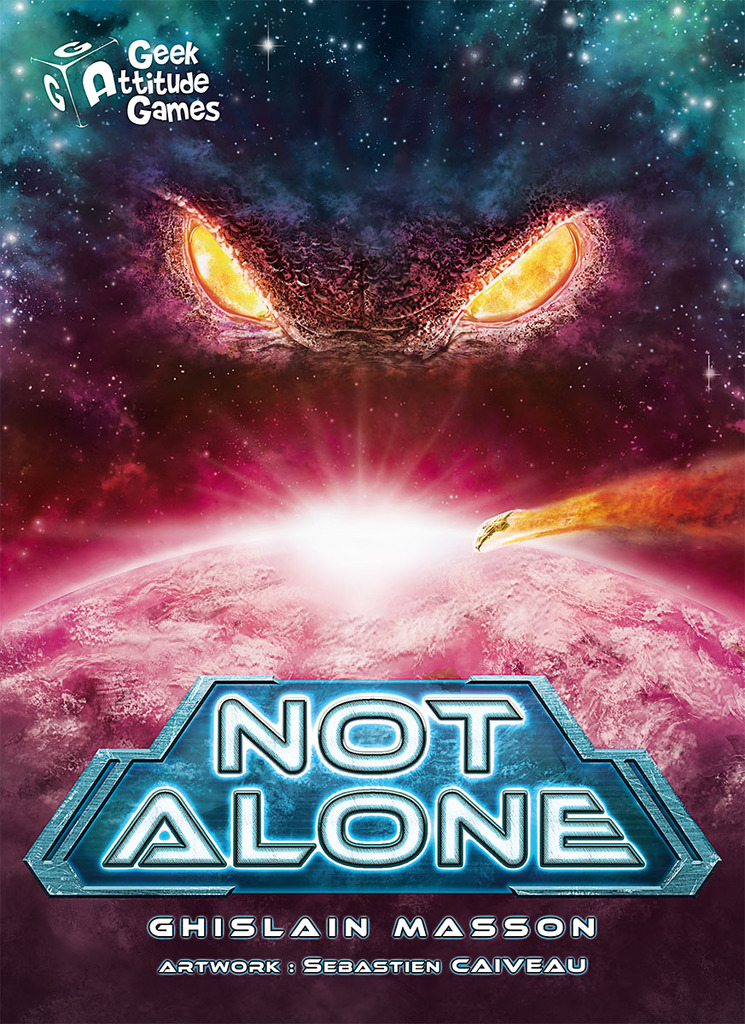 It is the 25th century. You are a member of an intergalactic expedition shipwrecked on a mysterious planet named Artemia. While waiting for the rescue ship, you begin to explore the planet but an alien entity picks up your scent and begins to hunt you. You are not alone! Will you survive the dangers of Artemia?
NOT ALONE is an asymmetrical card game, in which one player (the Creature) plays against the rest (the Hunted).
If you play as one of the Hunted, you will explore Artemia using Place cards. By playing these and Survival cards, you try to avoid, confuse or distract the Creature until help arrives.
If you play as the Creature, you will stalk and pursue the shipwrecked survivors. By playing your Hunt cards and using the mysterious powers of Artemia, you try to wear down the Hunted and assimilate them to the planet forever.
NOT ALONE is a light immersive card game resting on guessing, hand management, and a pinch of deck-building.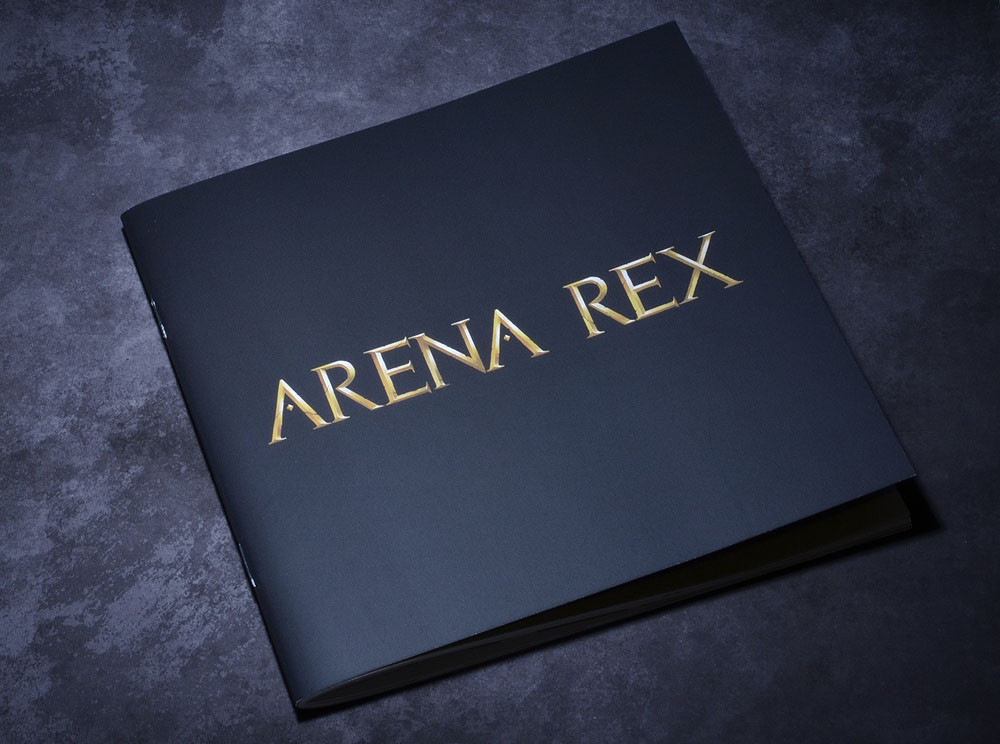 Rome, 1253 AUC: This is not the world you know. The Republic and the Empire thrive. Arenas dot the landscape. Warriors from lands both known and unknown perform upon the sands for the chance at freedom, riches, and eternal glory. Many choose this life, some are condemned to it -- they will face men, beasts, and creatures of myth, all for the favor of the crowd.
Arena Rex is a game of gladiatorial combat. Battles of 3 to 6 combatants per side are recommended, and take approximately 30 to 40 minutes to play. Simple, intuitive rules offer myriad tactical possibilities. Maneuver and arena terrain play key roles in the game along with a fatigue-based activation system that twists a traditional round structure in new and exciting ways.
Arena Rex is a miniatures line that features high quality 35mm gladiators, and encompasses not just classic styles, but much of the ancient world. Gladiators train together in ludi; the classic styles of Ludus Magnus compete with more exotic fighters from farther afield. Anachronisms are present and intentional -- the ability to combine the best aspects of disparate things is just as important as unity of purpose, and this is reflected in Arena Rex not just aesthetically, but mechanically. Players can choose gladiators freely, whether for their look, their playstyle, or because of unique benefits and synergies within a given ludus.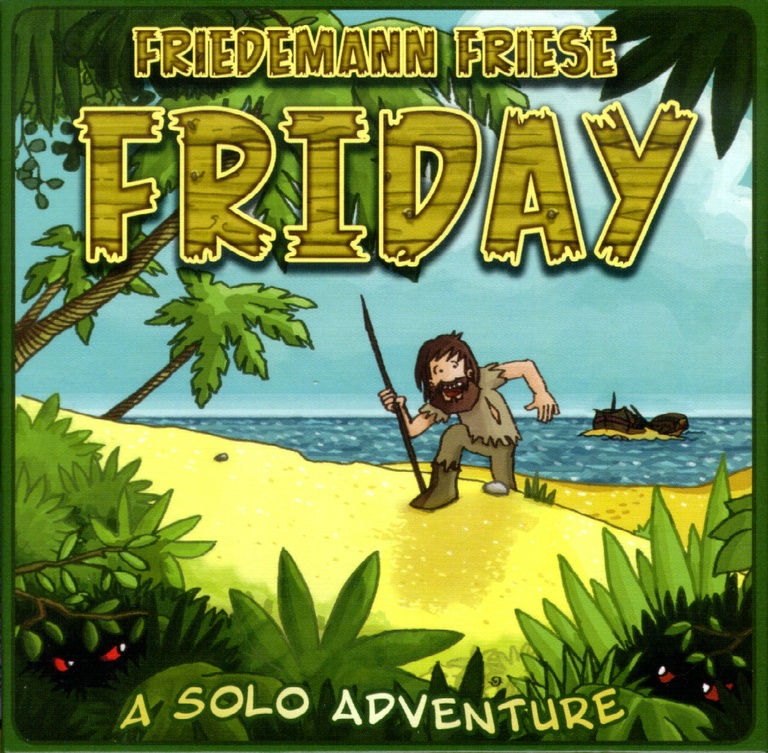 Robinson Crusoe finds himself marooned on a desert island. Can you, Friday, help him conquer the many challenges he faces, improve his skills and eventually overcome the pirate menace to escape the island?