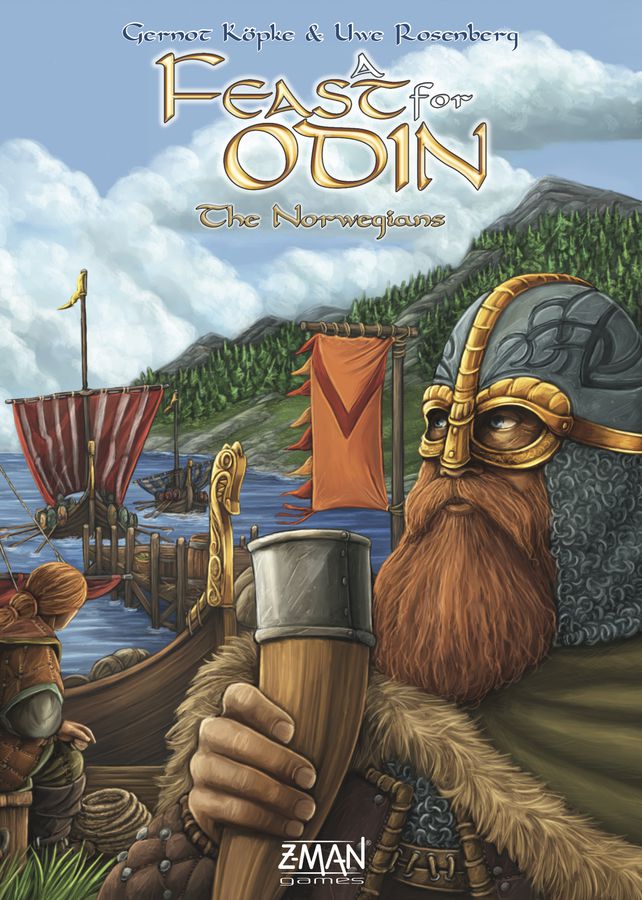 The first large expansion for A Feast for Odin, The Norwegians includes four new islands (Isle of Man, Isle of Skye, Islay, Outer Hebrides) with Irish coastal viking-settlements on the backside (Waterford, Wexford, Cork, Limerick), where people from Norway came to stay through the winter (longphort), to trade at, and to settle nearby. This offers new strategies and new puzzle-tiles like horse (6VP, 2x5 spaces)/pregnant horse/leather(green)/vadmal(blue) and pigs (1 VP, breed every round; 2x3 - 1 = 5 spaces)/herbal (orange)/ antler (green)/tools (blue). The game has a third box for the tiles and offers the four old islands too (renewed little different VPs and new graphic-aspects of mini-expansion islands Lofoten/Orkneys/Tierra del Fuego).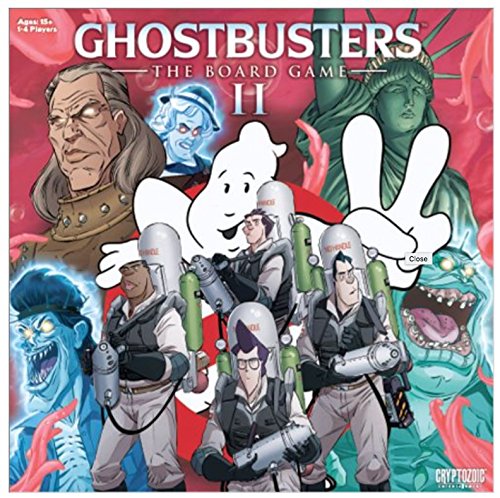 Ghostbusters: The Board Game II features an original story by Ghostbusters comics writer Erik Burnham in which the Ghostbusters investigate mood slime that has flooded the city, creating earthquakes and riots in another attempt to bring back Vigo and his minions. In line with the story, the map tiles in the game depict buildings destroyed by earthquakes and fires, as well as collapsed streets that expose sewers infested with slime, tunnels with derailed subway cars, and ghost trains.
This standalone game features new game elements that allow players to:
Switch between Proton and Slime Blower Packs with new custom figures and double-sided Character Cards.
Battle challenging new Plazm enemies that combine into stronger versions to attack and split up in defense; immune to Proton Streams, these phantoms can be taken down only by Ghostbusters wielding Slime Blower packs.
Use new ghosts to bring new Slime tokens that can inhibit the Ghostbusters' sight, movement, maneuvers and combat rolls.
Recover stolen experimental Ghostbusting equipment and level the playing field with new weapon, trap, utility and tome cards to survive challenging Event Cards and reap the rewards before things go from worse to apocalyptic.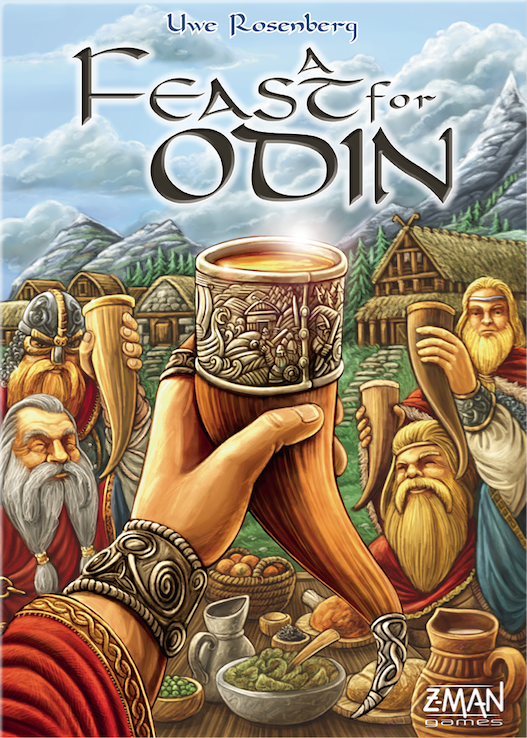 Using the central board in
A Feast for Odin
, players have to hunt, gather basic materials, refine those materials, develop their production-buildings, build/buy ships, and raid settlements.
The resulting earnings are placed on the players' board in the best possible pattern to produce income and (later) victory points.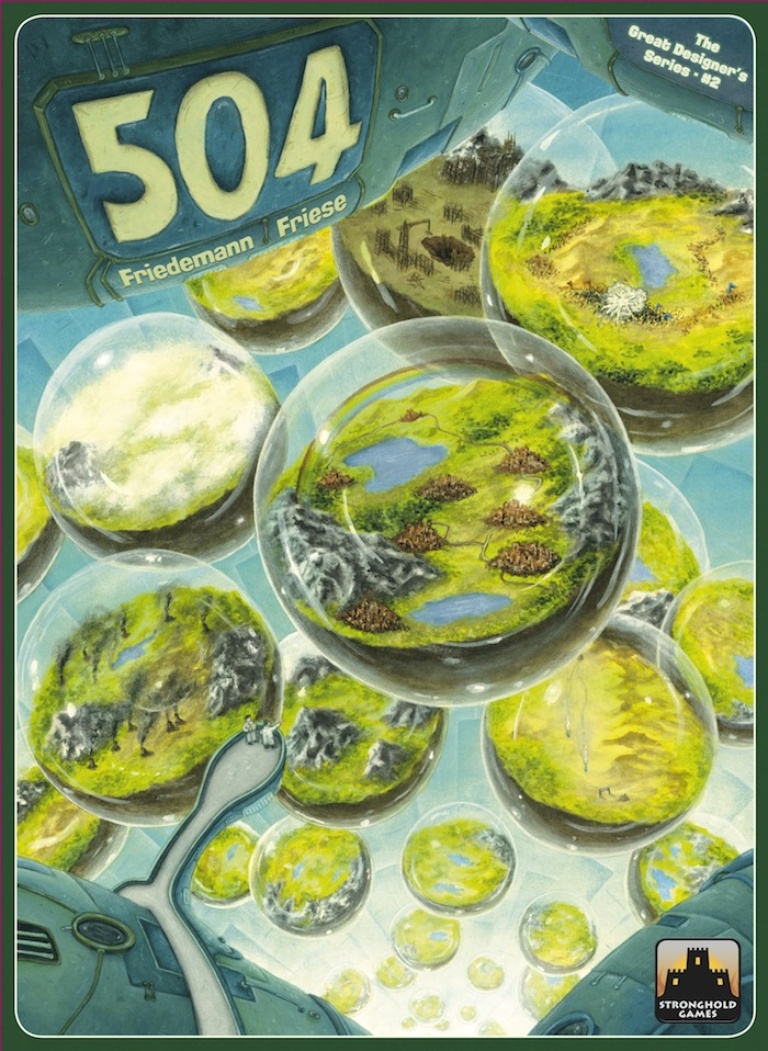 In a distant future, scientists were able to build small alternate Earths. The scientists programmed each of these Worlds with an individual set of laws and rules which the residents strictly follow and consider most important for their lives. These may be exploration, consumption, economics, military, etc., and each is unique. You can visit all of these 504 alternate Earths to experience how the people are living, and decide which of these worlds harbors the best civilization. On which World do you want to live?
504 is a game that creates 504 different games out of one box, from nine modules.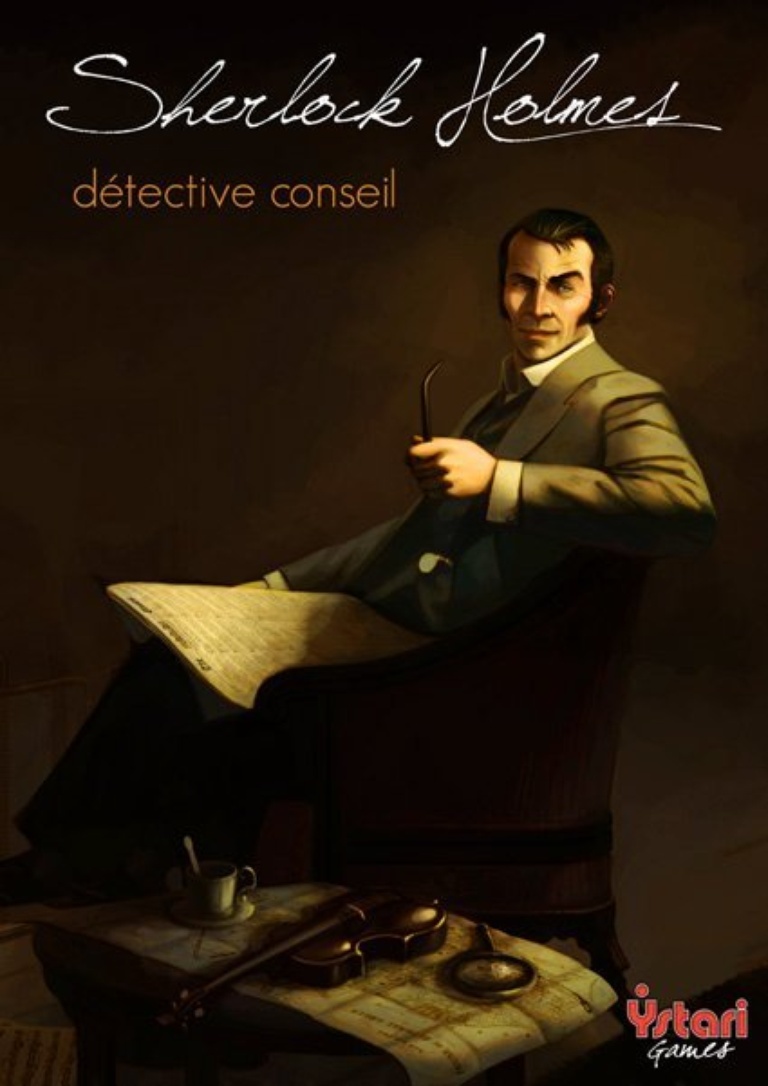 Have you ever had the desire to walk the streets of Victorian London with Sherlock Holmes in search of Professor Moriarty? To search the docks for the giant rat Sumatra? To walk up Baker Street as the fog is rolling in and hear Holmes cry out, "Come, Watson, come! The game is afoot!"? Now you can! You can enter the opium den beneath the Bar of Gold, but beware, that may be Colonel Sebastian Moran lurking around the corner. You can capture the mystery and excitement of Holmes' London in this challenging and informative game. You, the player, will match your deductive abilities against your opponents and the master sleuth himself, Sherlock Holmes.
In Sherlock Holmes Consulting Detective, you are presented with a mystery to solve, and it is then up to you to trace the threads of evidence through the byways and mansions of nineteenth century London. You will interview suspects, search the newspapers for clues, and put together the facts to reach a solution.
Why were two lions murdered in Hyde Park? Who is responsible for the missing paintings from the National Gallery? Who murdered Oswald Mason and why? These are just a few of the cases that will challenge your ingenuity and deductive abilities.
This is not a board game: No dice, no luck, but a challenge to your mental ability. The game has been thoroughly researched for Holmesian and Victorian accuracy so as to capture a feeling of that bygone era.