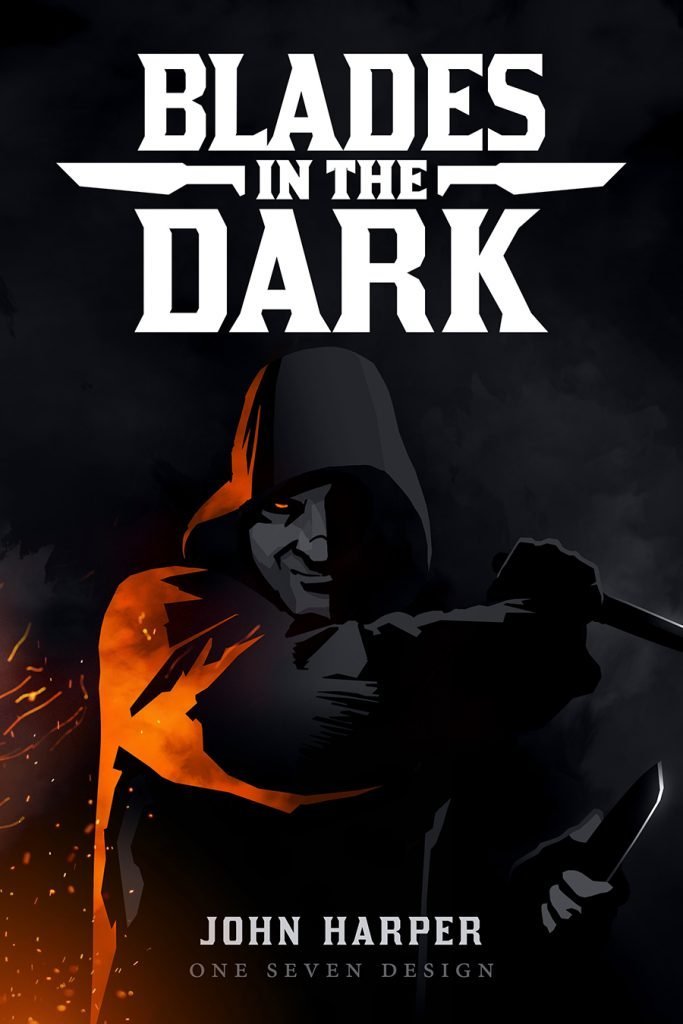 The streets of Duskwall are haunted. By vengeful ghosts and cruel demons. By the masked spirit wardens and their lightning-hooks. By sharp-eyed inspectors and their gossiping crows. By the alluring hawkers of vice and pleasure. By thieves and killers and scoundrels like you— the Blades in the Dark.
The noble elite grow ever richer from the profits of their leviathan-hunting fleets and electroplasm refineries. The Bluecoats of the constabulary crack skulls and line their pockets with graft. The powerful crime syndicates leech coin from every business, brothel, drug den, and gambling house. And then there's your crew of scoundrels: all the way down at the bottom rung. Can you make it to the top? What are you willing to do to get there? There's only one way to find out...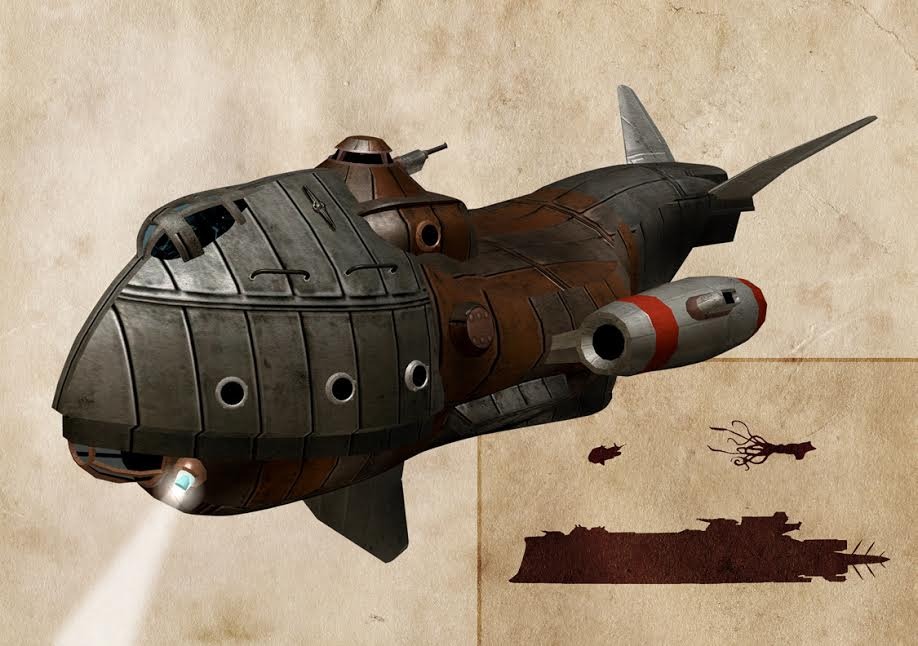 http://www.onesevendesign.com/ladyblackbird/
Lady Blackbird is on the run from an arranged marriage to Count Carlowe. She hired a smuggler skyship, The Owl, to take her from her palace on the Imperial world of Ilysium to the far reaches of the Remnants, so she could be with her once secret lover: the pirate king Uriah Flint.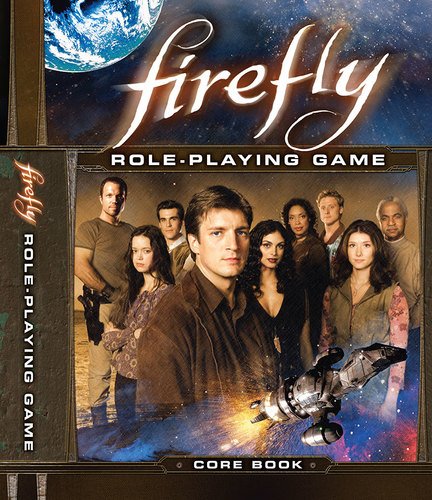 The FIREFLY RPG puts you right in the middle of the action of the wildly popular television series. You and your Crew will trade bullets with fearsome bounty hunters, folk who want what you have, or varmints that try to put out the light of hope you represent. Keep your Browncoat banner flyin' high and dodge Alliance cruisers. Side with the Alliance and track down riff-raff to haul 'em in for justice. Explore your 'Verse to find a crew, find a job, and keep flyin'!
The Firefly RPG uses a freewheelin' version of the award-winning Cortex Plus System to bring the 'Verse to life online or at your table in this 350+ page, full-color game.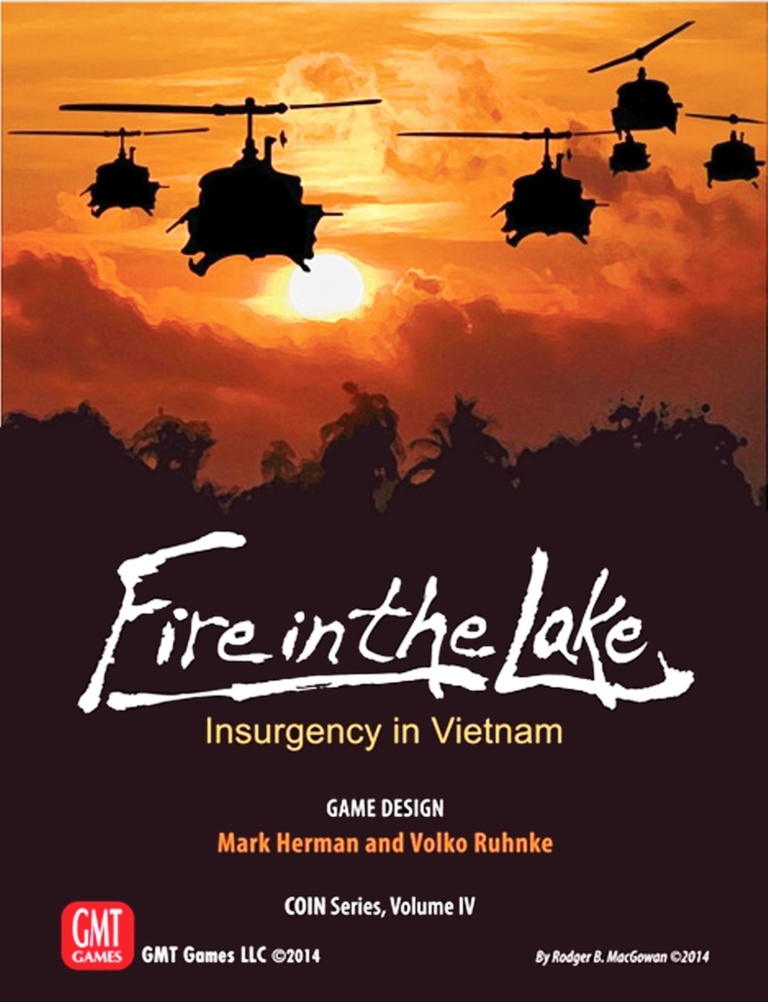 Vietnam, 1964. The most wrenching US engagement of the Cold War would be far more than GI versus Charlie. The conflict had set tribesman against nationalist, Buddhist against Catholic, mandarin against villager, and of course Northerner against Southerner—even among the communists. As revolutionary change burned through that ancient civilization, Washington would apply its armament and its operations research. To get out, the US counterinsurgency would have to motor deeper and deeper in. In the end, culture and will would overcome technology and math and signal the end of the primacy of industrial might in modern warfare.
Volume IV in GMT's COIN Series dives headlong into the momentous and complex battle for South Vietnam. A unique multi-faction treatment of the Vietnam War, Fire in the Lake will take 1 to 4 players on US heliborne sweeps of the jungle and Communist infiltration of the South, and into inter-allied conferences, Saigon politics, interdiction of the Ho Chi Minh Trail, air defense of Northern infrastructure, graduated escalation, and media war.
The first Dungeons & Dragons game was played back when Gary Gygax and Dave Arneson chose to personalize the massive battles of their fantasy wargames with the exploits of individual heroes. This inspiration became the first fantasy roleplaying game, in which players are characters in an ongoing fantasy story. This new kind of game has become immensely popular over the years, and D&D has grown to include many new ways to vividly experience worlds of heroic fantasy.
The core of D&D is storytelling. You and your friends tell a story together, guiding your heroes through quests for treasure, battles with deadly foes, daring rescues, courtly intrigue, and much more. You can also explore the world of Dungeons & Dragons through any of the novels written by its fantasy authors, as well as engaging board games and immersive video games. All of these stories are part of D&D.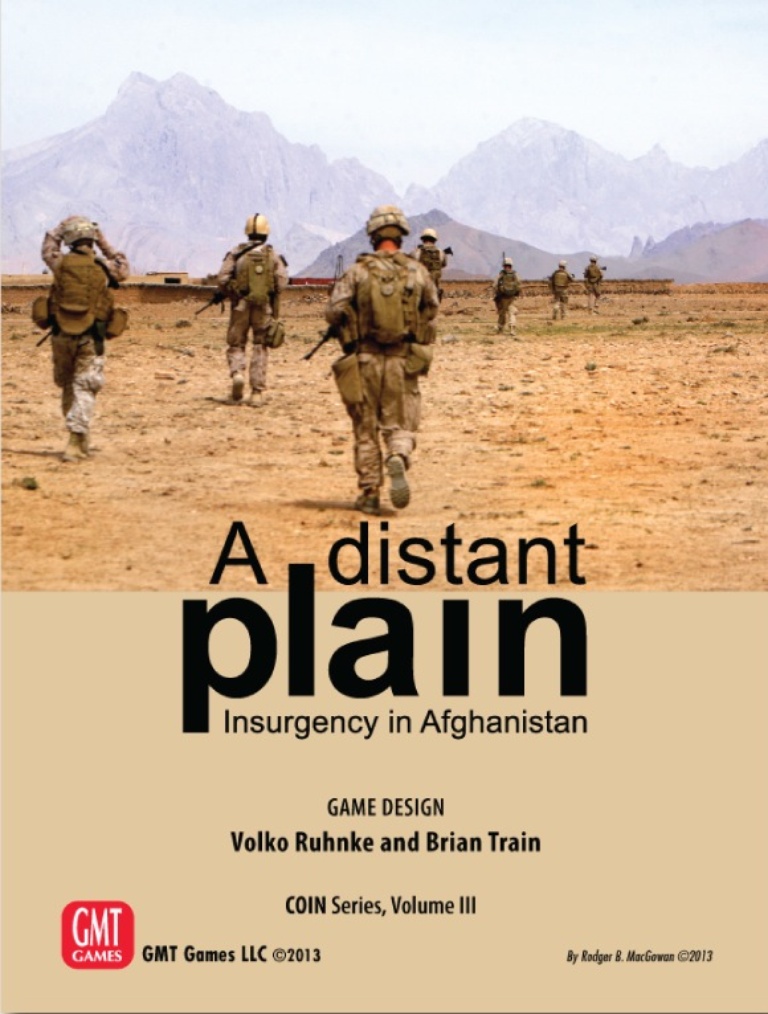 The latest volume in Volko Ruhnke's COIN Series takes 1 to 4 players into the Afghan conflict of today's headlines, this time in a unique collaboration between two top designers of boardgames on modern irregular warfare. A Distant Plain teams Volko Ruhnke, the award-winning designer of Labyrinth: The War on Terror, with Brian Train, a designer with 20 years' experience creating influential simulations such as Algeria, Somalia Interventions, Shining Path: The Struggle for Peru, and many others.
A Distant Plain features the same accessible game system as GMT's recent Andean Abyss and upcoming Cuba Libre but with new factions, capabilities, events, and objectives. For the first time in the Series, two counterinsurgent (COIN) factions must reconcile competing visions for Afghanistan in order to coordinate a campaign against a dangerous twin insurgency.
A Distant Plain adapts familiar Andean Abyss mechanics to the conditions of Afghanistan without adding rules complexity. A snap for GMT COIN Series players to learn, A Distant Plain will transport them to a different place and time. New features include:
Coalition-Government joint operations.
Volatile Pakistani posture toward the conflict.
Evolution of both COIN and insurgent tactics and technology.
Government graft and desertion.
Coalition casualties.
Returning Afghan refugees.
Pashtun ethnic terrain.
Multiple scenarios.
A deck of 72 fresh events.
... and more.
As with each COIN Series volume, players of A Distant Plain will face difficult strategic decisions with each card. The innovative game system smoothly integrates political, cultural, and economic affairs with military and other violent and non-violent operations and capabilities. Flow charts are at hand to run the three Afghan factions, so that any number of players—from solitaire to 4—can experience the internecine brawl that is today's Afghanistan.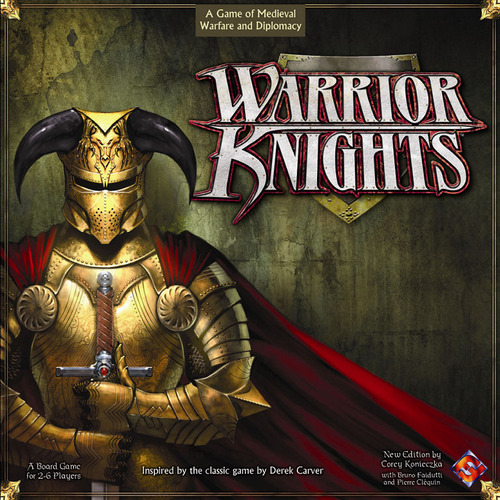 In Warrior Knights, each player takes on the role of a Baron vying for control of the Kingdom. Each Baron commands four faithful Nobles who lead his armies into battle. Each Baron seeks to capture cities in order to gain Influence (victory points), which is used to measure his claim to the throne. Barons may also seek to gain advantage by increasing their income, gathering Votes to use at the Assembly, or by amassing Faith, which can be used to gain a measure of control over chance events. Only through cunning strategy and careful diplomacy can a Baron hope to attain victory.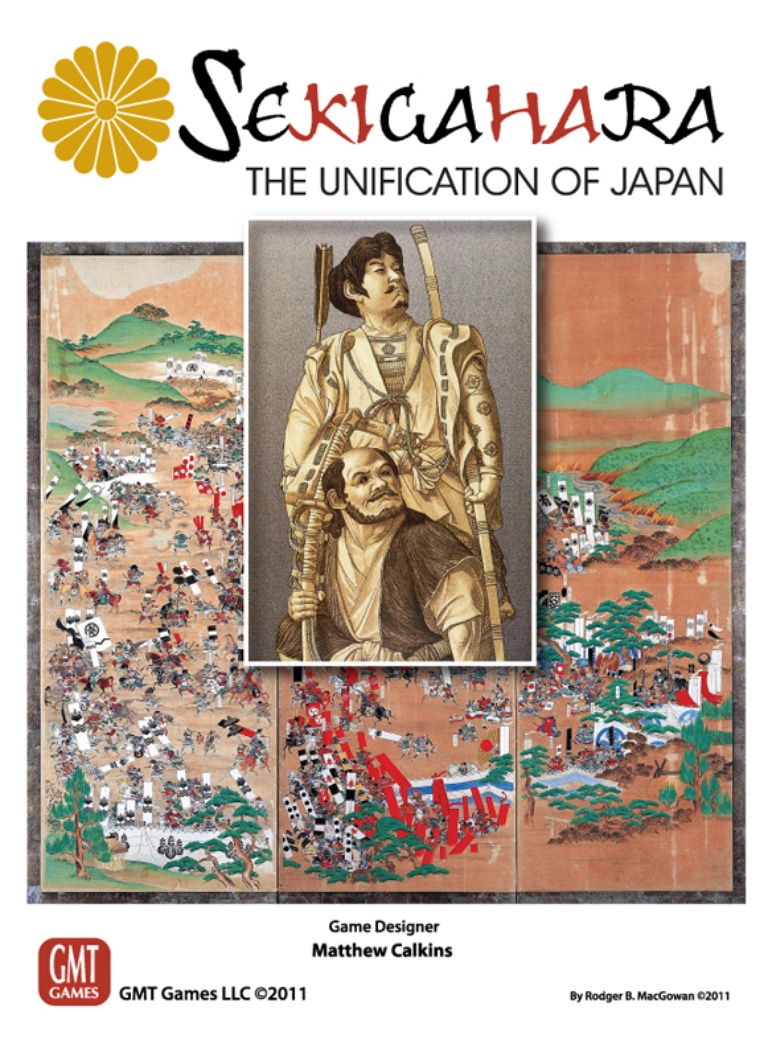 Sekigahara is a simple 3-hour block game based on the campaign in 1600 that unified Japan. Hidden information on blocks & cards, but no dice. Cards are not events (this isn't a typical "card-driven wargame") but rather motivation (suited by clan). Units fight only when a matching card is produced.
"Now the trumpet summons us again, not as a call to bear arms, though arms we need; not as a call to battle, though embattled we are – but a call to bear the burden of a long twilight struggle." – John F. Kennedy
In 1945, unlikely allies toppled Hitler's war machine, while humanity's most devastating weapons forced the Japanese Empire to its knees in a storm of fire. Where once there stood many great powers, there now stood only two – the United States and the Soviet Union. The world had scant months to collectively sigh in relief before a new conflict threatened. Unlike the titanic struggles of the preceding decades, this conflict would be waged not primarily by soldiers and tanks, but by spies and politicians, scientists and intellectuals, artists and traitors. Twilight Struggle is a two-player game simulating the 45 year dance of intrigue, prestige, and occasional flares of warfare between the USSR and the USA. The entire world is the stage on which these two titans fight. The game begins amidst the ruins of Europe as the two new superpowers scramble over the wreckage of WWII and ends in 1989, when only the United States remained standing.
Twilight Struggle inherits its fundamental systems from the card-driven classics We the People and Hannibal. It is a quick-playing, low-complexity game in that same tradition. The game map is a world map of the period, whereon players move units and exert influence in attempts to gain allies and control for their superpower.
Twilight Struggle's Event cards add detail and flavor to the game. They cover a vast array of historical happenings: the Arab-Israeli conflicts, Vietnam, the peace movement, the Cuban Missile Crisis, and other such incidents that brought the world to the brink of nuclear annihilation. Subsystems capture the prestige-laden Space Race as well as nuclear tensions, with the possibility of game-ending nuclear war. Can you, as the U.S. President or Soviet Premier, lead your nation to victory? Play Twilight Struggle and find out.