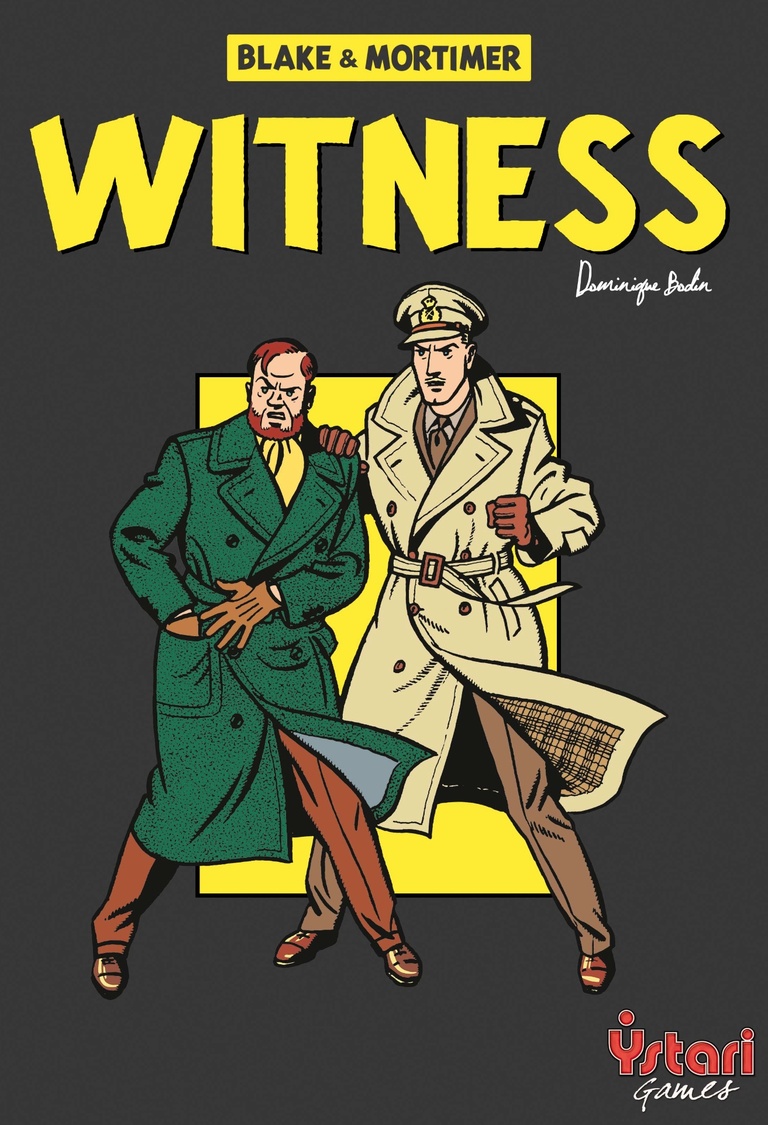 Mysterious murders, mad scientists, and secret codes: take on the roles of Edgar P. Jacobs' famous characters and solve these strange cases to bring about order and justice.
But take care! The villainous Olrik is on the prowl and he'll try to foil your plans.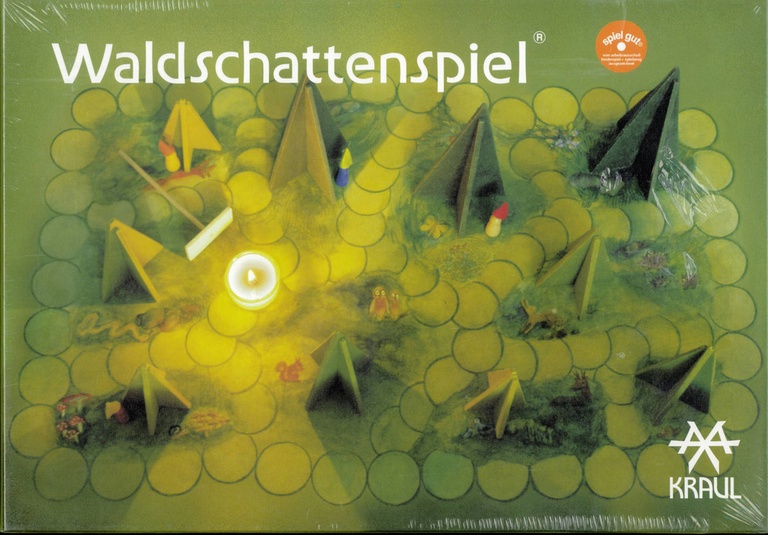 The dwarves hide in the shadows of the trees from the wandering light. The burning tea-light (adult player) moves through the dark forest and tries to find the small dwarves in their hiding places. If a dwarf is touched by the light, it is frozen and not allowed to move anymore. The other dwarves try to release it. To achieve this they must wait until the light has gone far enough so that one of them can join it in the shadow. All the dwarves try to unite under one tree while the candle tries to freeze the dwarves. Who will win, the light or the dwarves?
Shadows in the Woods is a cooperative game for players 5 years and up. An adult player for games where children play is required, due to the open flame of the candle. An alternative version included in the rules is intended for players 7 years and up, and is quite a bit more challenging. The alternative version does not require an adult player, but does require adult supervision. (The light doesn't move.)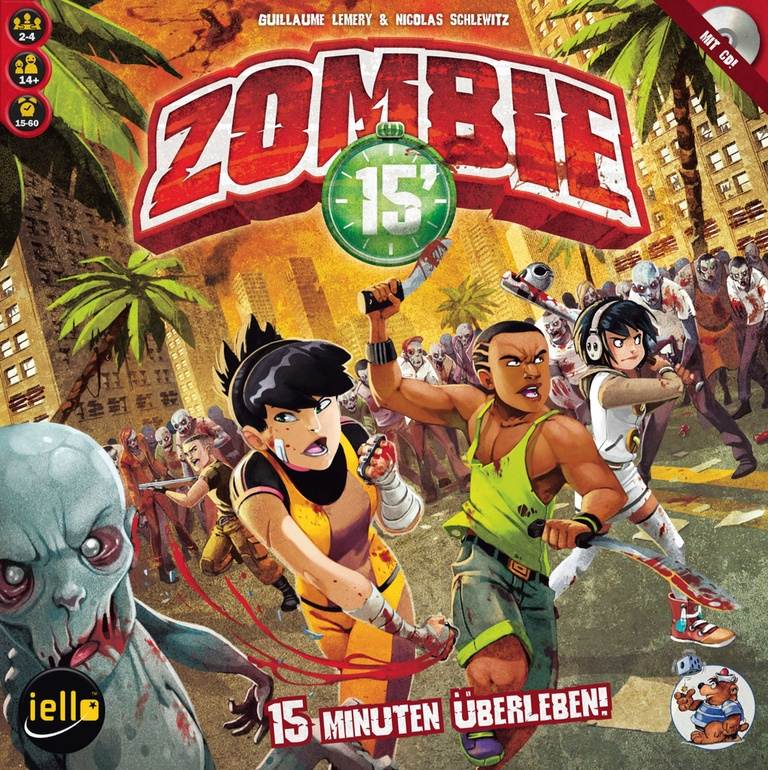 15 Minutes to Survive! Zombie 15' is a new, innovative, frantic game in which players try to defeat zombies... and time! In a world where everyone above 18 has turn into blood- thirsty, flesh-hungry zombies, most youngsters unfortunately served as meat to quell their elder's appetite... As a little group of survivors, you must unite and cooperate to escape the relentless horde of undead.
Run across town to find shelter or food, hold a strategic position, meet with new survivors and discover the truth about this terrible and mysterious disease!
Easy rules but real choices, to be made as quick as possible if you don't want to get overwhelmed by zombies!
A team of 15-year-old teenagers, a 15-minute soundtrack to give each game its tempo, a 15-scenario, progressive campaign, and much more than just 15 zombies...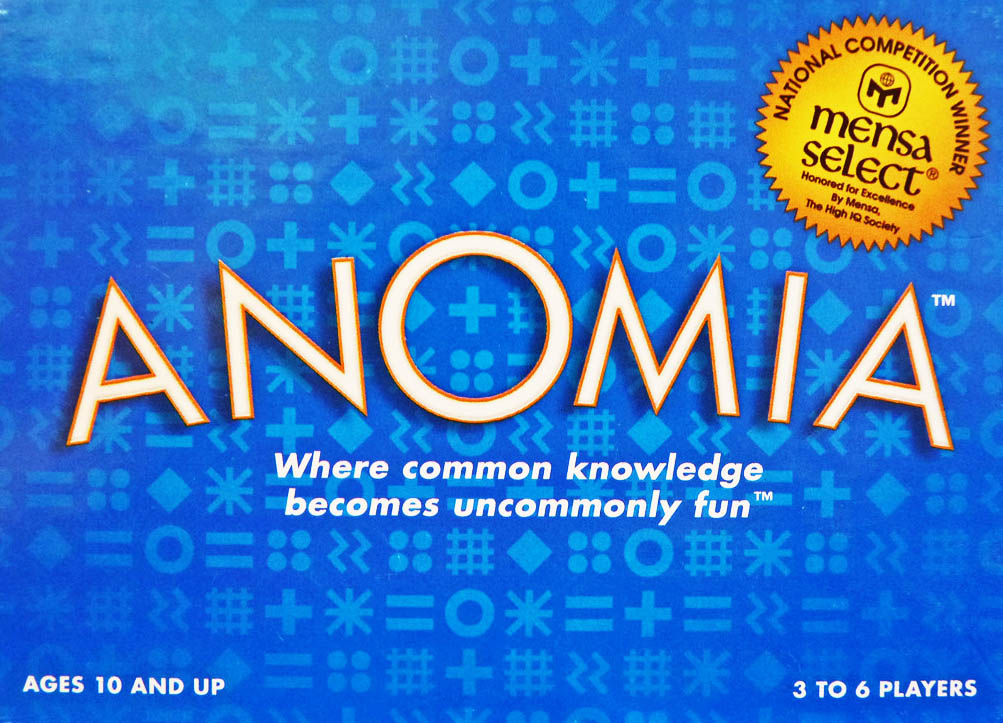 Have you ever considered that our minds are positively brimming with all sorts of random information? Soap brands, pop songs, sports teams...the list is endless! Normally, it's easy to give an example of a dog breed, a frozen food, or a fairy tale character - but be warned; you'll find that your brain works a little differently under pressure!
Anomia is simple. Players flip cards in turn until the symbols on two players' cards match. Matching players must race to give an example of the category on their opponent's card. Whoever blurts out a correct answer first wins their opponent's card, and drawing continues. Sounds easy, right? Think again! Wild cards create unexpected matches, and face-offs can cascade when you lose a card, revealing a new match. Pay attention - it could be your turn at any time!
Fast moving and hilarious, Anomia will have everyone roaring with laughter as they try to beat each other to the punch! Winner of multiple awards, including the Mensa Select Seal, ASTRA's Best Toys for Kids, Major Fun's Party and Word Games Awards, Dr. Toys Best Vacation Products, and the National Parenting Seal of Approval.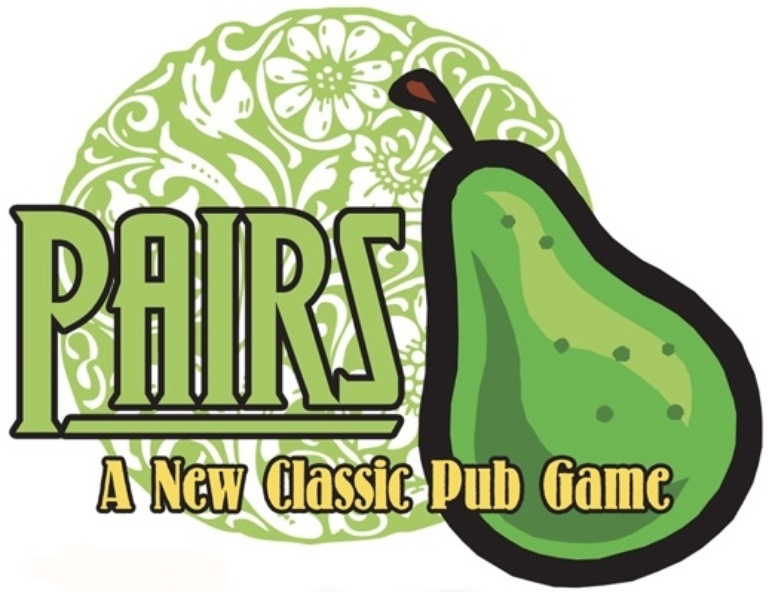 Pairs is a "New Classic Pub Game" designed by James Ernest and Paul Peterson. You can play with 2 to 8 players, the rules are very simple, and each game takes about 5 minutes.
Pairs is a press-your-luck game. Each round, players take turns deciding whether to take a card or fold. Folding gets you some points, but catching a pair could get you a lot more points (and points are bad.) The first player to reach a target score loses the game.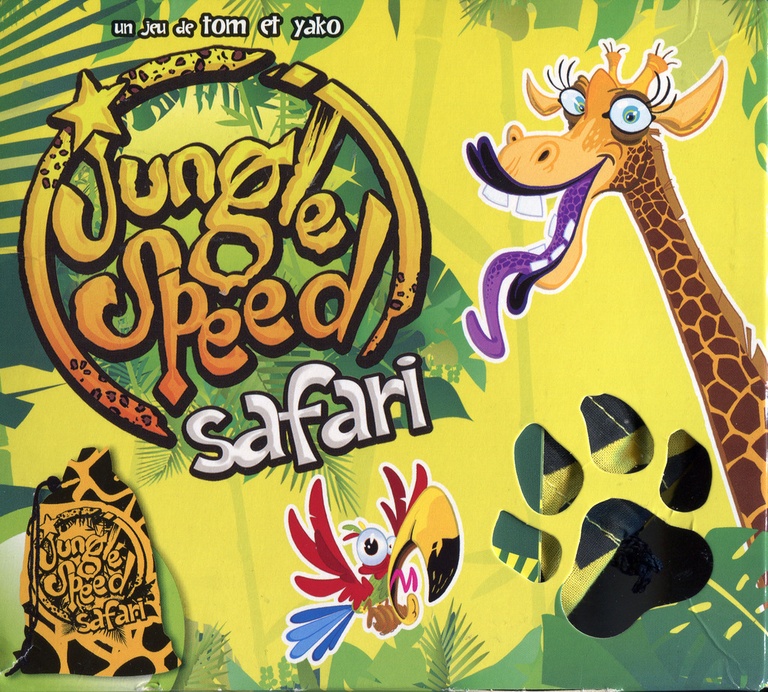 Normally, calm reigns supreme amongst the animals of the jungle. But when the time comes to eat, the animals gather round the forest of totems and their wild instincts take over. The hungriest animals race to catch their prey first. Others become angry and shout, whilst the chameleon hides. When the hunter appears, there is panic! The animals must protect themselves.
In turns, players flip the first card from their draw pile onto their score pile. Every card that is drawn eventually triggers an action. For example, if a player turns a hungry animal card, all players must race to grab the appropriate totem to satisfy the animal, the player that grabs the totem will add the hungry animal card to their score pile.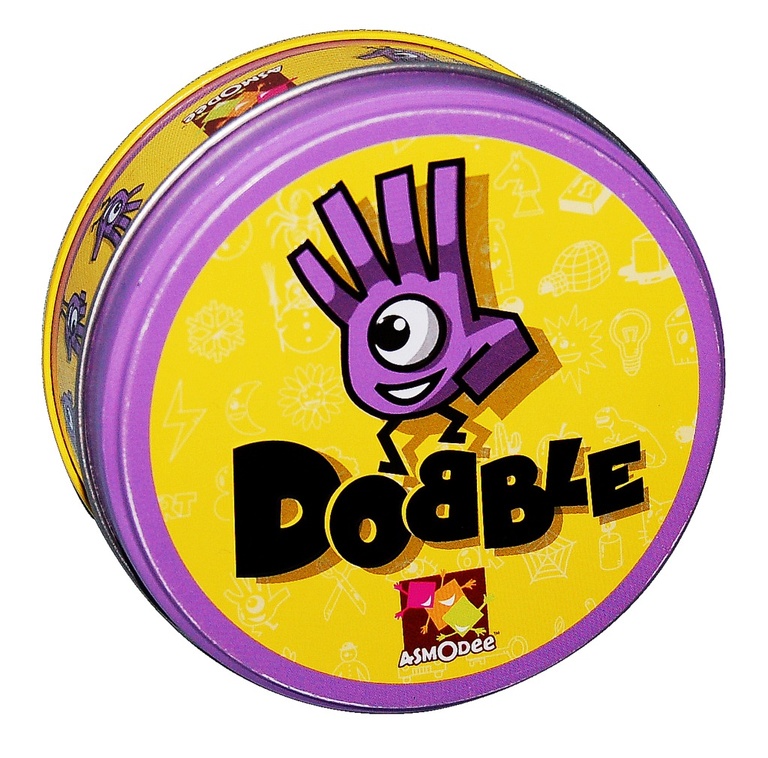 Dobble (called Spot It! in North America) is truly amazing. There is always one, and only one, matching symbol between any two cards! A sharp eye and quick reflexes is all it takes to play the 5 quick party games in this grab-n-go tin. The fast action and brilliant game mechanics will have you hooked. Quick to learn, fun for all ages, and including up to 8 players, Dobble is the best matching card game to use as an ice breaker.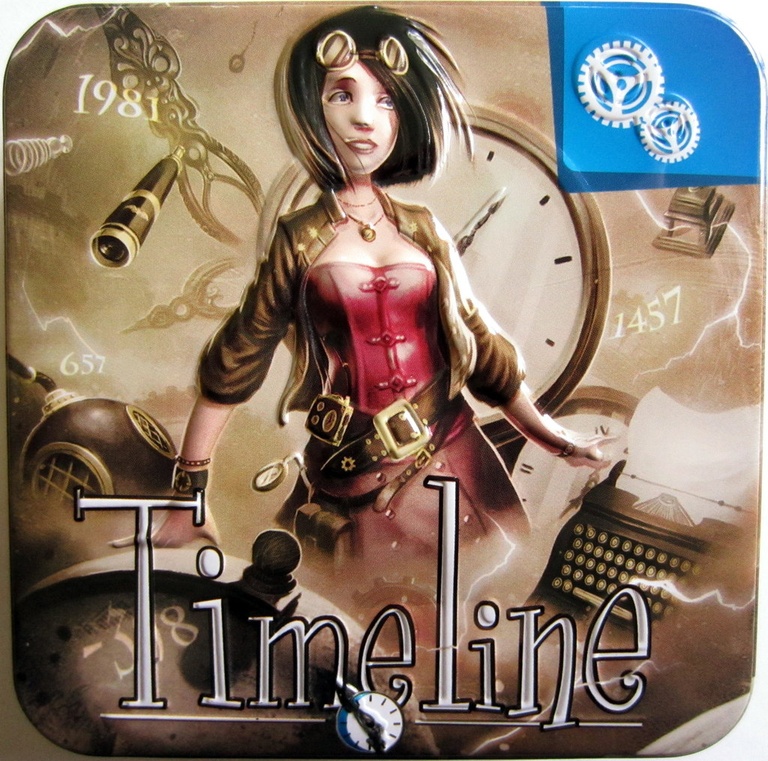 Timeline: Inventions is a card game played using 109 cards. Each card depicts an invention on both sides, with the year in which that invention was created on only one side. Players take turns placing a card from their hand in a row on the table. After placing the card, the player reveals the date on it. If the card was placed correctly with the date in chronological order with all other cards on the table, the card stays in place; otherwise the card is removed from play and the player takes another card from the deck.
The first player to get rid of all his cards by placing them correctly wins. If multiple players go out in the same round, then everyone else is eliminated from play and each of those players are dealt one more card for another round of play. If only one player has no cards after a bonus round, he wins; otherwise play continues until a single player goes out.
Timeline: Inventions can be combined with any other title in the Timeline series.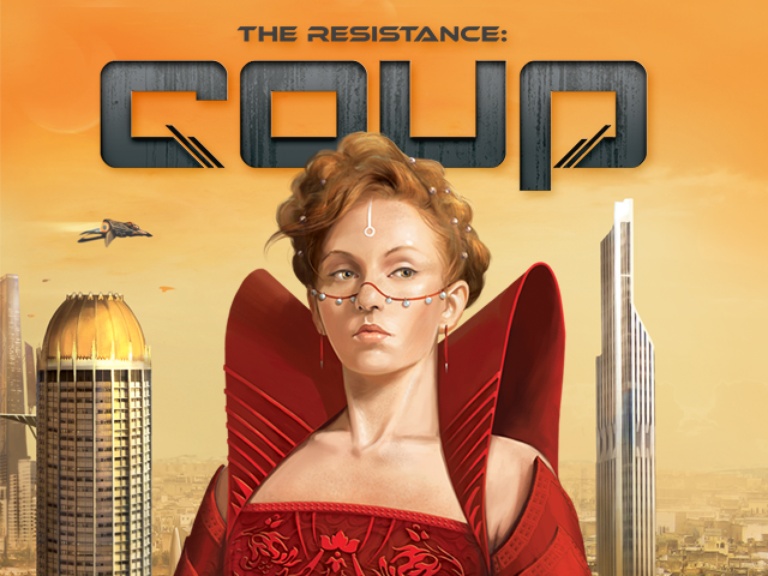 You are head of a family in an Italian city-state, a city run by a weak and corrupt court. You need to manipulate, bluff and bribe your way to power. Your object is to destroy the influence of all the other families, forcing them into exile. Only one family will survive...
In Coup, you want to be the last player with influence in the game, with influence being represented by face-down character cards in your playing area. Each player starts the game with two coins and two influence – i.e., two face-down character cards; the fifteen card deck consists of three copies of five different characters, each with a unique set of powers.
When you take one of the character actions – whether actively on your turn, or defensively in response to someone else's action – that character's action automatically succeeds unless an opponent challenges you. In this case, if you can't reveal the appropriate character, you lose an influence, turning one of your characters face-up. Face-up characters cannot be used, and if both of your characters are face-up, you're out of the game.
If you do have the character in question, you reveal it, the opponent loses an influence, then you shuffle that character into the deck and draw a new one, perhaps getting the same character again and perhaps not. The last player to still have influence – that is, a face-down character – wins the game!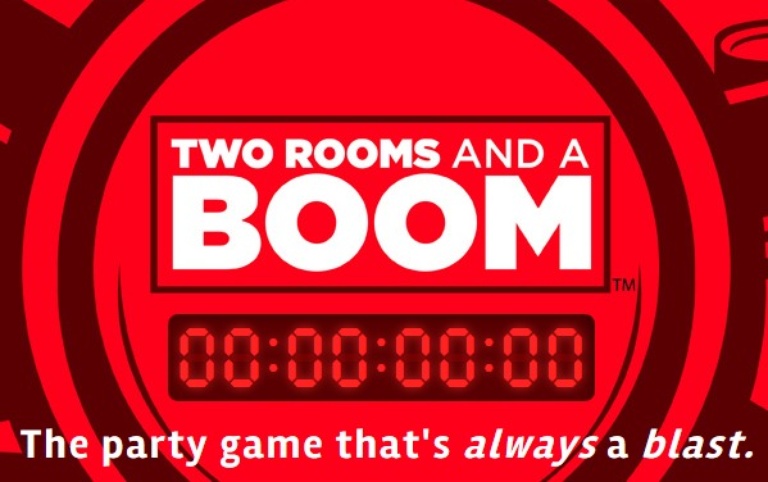 Two Rooms and a Boom from Tuesday Knight Games (http://www.tuesdayknightgames.com/tworoomsandaboom) – a social deduction/hidden role party game for six or more players – there are two teams: the Red Team and the Blue Team. The Blue Team has a President. The Red Team has a Bomber. Players are equally distributed between two rooms (i.e., separate playing areas). The game consists of five timed rounds. At the end of each round, some players will be swapped into opposing rooms. If the Red Team's Bomber is in the same room as the President at the end of the game, then the Red Team wins; otherwise the Blue Team wins. Lying encouraged.