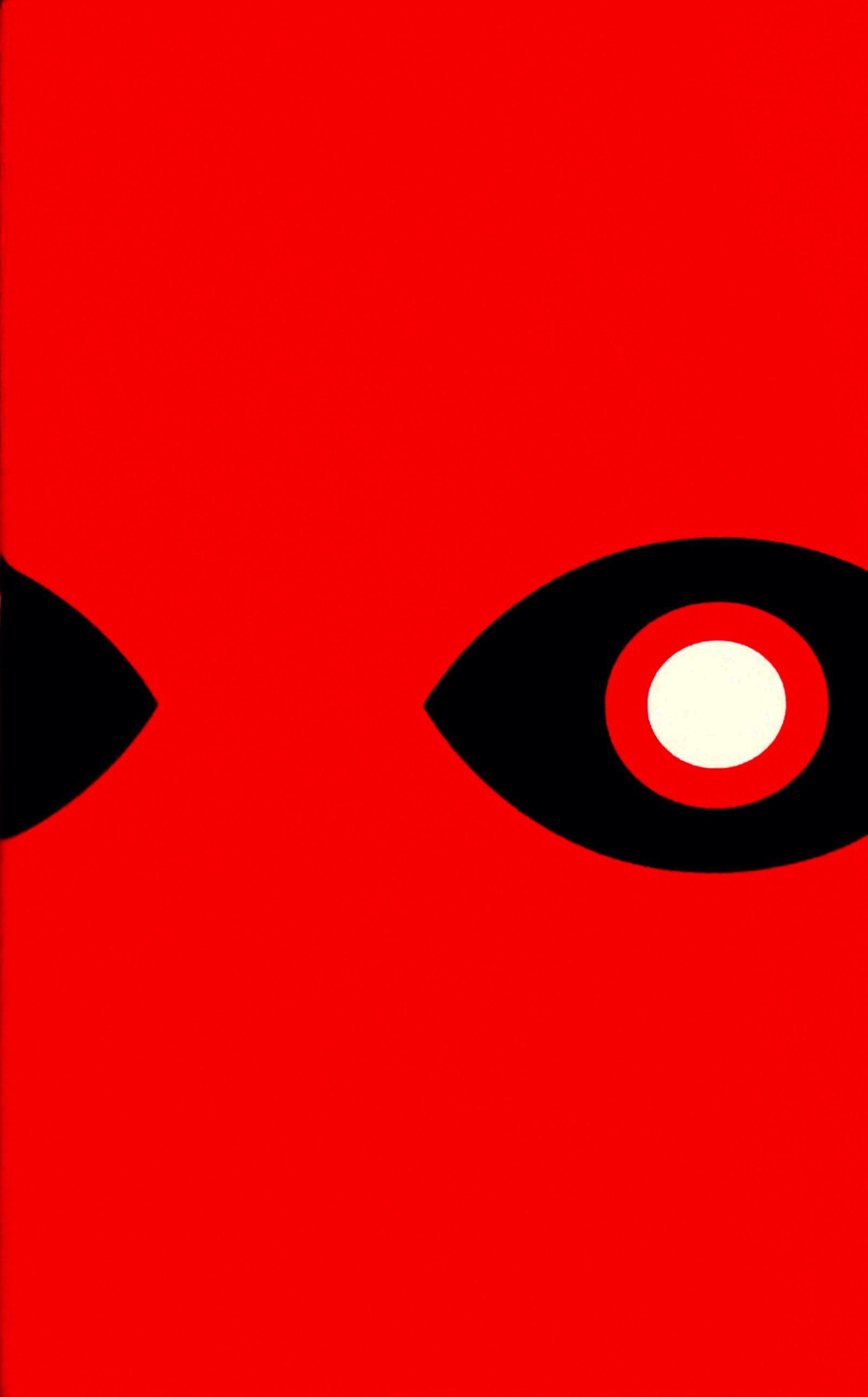 Do we really have free will? Who decides this? Are we controlled by what we hear and what we see, even while thinking we decide freely? Insider is a game that deals with these questions. While communicating to others, you have to find the right answers to a quiz or find the "insider" who is manipulating the discussion. The insider will do everything to hide their identity while misleading the others.
In more detail, players are assigned roles at random. One player is the "master", and they secretly select a word from a set given in a deck of cards. (In a variant given in the rulebook, they can freely select and write down a word.) The "insider" player, whose role is not known to the other players, will then secretly view the word. The rest of the players are known as "commons". The commons then have approximately five minutes in which to ask the master "yes" or "no"-type questions so that they can deduce the secret word. The insider attempts to secretly lead the commons towards the correct word. If the commons fail to guess the correct word, everyone loses.
If, however, the word is correctly guessed in the allowable time, the master flips the sand timer, and the commons and master have until the sand runs out to discuss the game and deduce the identity of the insider. If they guess correctly, they win the game together; if they do not, the insider wins.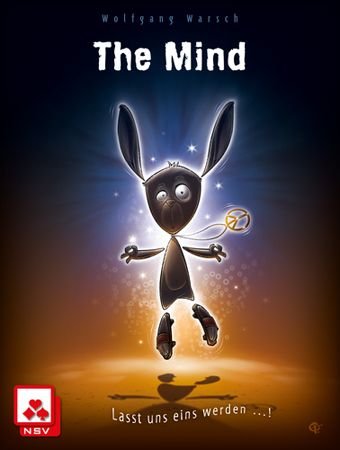 The Mind is an experiment, a journey, a team experience in which you can't exchange information, yet will become one to defeat all the levels of the game.
In more detail, the deck contains cards numbered 1-100, and during the game you try to complete 12, 10, or 8 levels of play with 2, 3, or 4 players. In a level, each player receives a hand of cards equal to the number of the level: one card in level 1, two cards in level 2, etc. Collectively you must play these cards into the center of the table on a single discard pile in ascending order but you cannot communicate with one another in any way as to which cards you hold. You simply stare into one another's eyes, and when you feel the time is right, you play your lowest card. If no one holds a card lower than what you played, great, the game continues! If someone did, all players discard face up all cards lower than what you played, and you lose one life.
You start the game with a number of lives equal to the number of players. Lose all your lives, and you lose the game. You start with one shuriken as well, and if everyone wants to use a shuriken, each player discards their lowest card face up, giving everyone information and getting you closer to completing the level. As you complete levels, you might receive a reward of a shuriken or an extra life. Complete all the levels, and you win!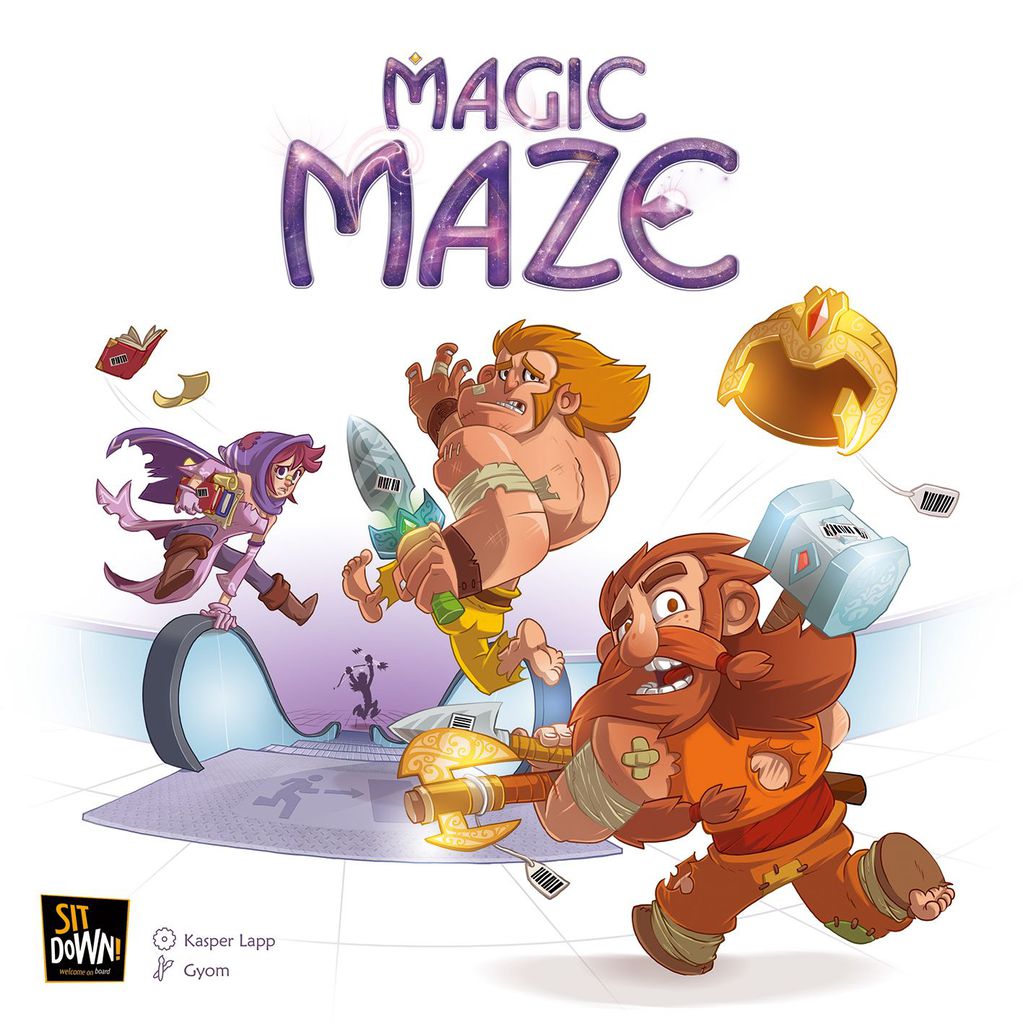 After being stripped of all their possessions, a mage, a warrior, an elf, and a dwarf are forced to go rob the local Magic Maze shopping mall for all the equipment necessary for their next adventure. They agree to map out the labyrinth in its entirety first, then find each individual's favorite store, and then locate the exit. In order to evade the surveillance of the guards who eyed their arrival suspiciously, all four will pull off their heists simultaneously, then dash to the exit. That's the plan anyway…but can they pull it off?
Magic Maze is a real-time, cooperative game. Each player can control any hero in order to make that hero perform a very specific action, to which the other players do not have access: Move north, explore a new area, ride an escalator… All this requires rigorous cooperation between the players in order to succeed at moving the heroes prudently. However, you are allowed to communicate only for short periods during the game; the rest of the time, you must play without giving any visual or audio cues to each other. If all of the heroes succeed in leaving the shopping mall in the limited time allotted for the game, each having stolen a very specific item, then everyone wins together.
At the start of the game, you have only three minutes in which to take actions. Hourglass spaces you encounter along the way give you more time. If the sand timer ever completely runs out, all players lose the game: Your loitering has aroused suspicion, and the mall security guards nab you!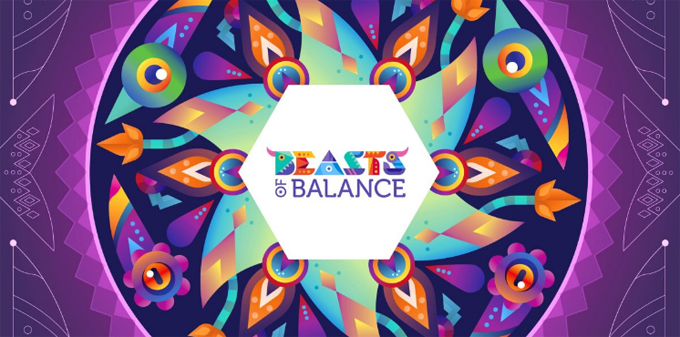 Beasts of Balance is a game of strategy and balance in which you build a tower of animals on your tabletop, then help them evolve in a connected digital world.
A cooperative game for one to five players, the aim is to make the most fabulous world you can by strategically nurturing and evolving your creatures and casting skill-based miracles - before your tower collapses.
Players take turns to stack a set of beautifully made artefacts into a tower. As they're placed they pop onto the connected device's screen, where they'll be seen to evolve and grow as players continue to make tactical choices over how they build.
Our in-house designed technology uses a unique combination of sensors to recognise the pieces in play, connecting to the device over Bluetooth to tablets and smartphones running iOS or Android.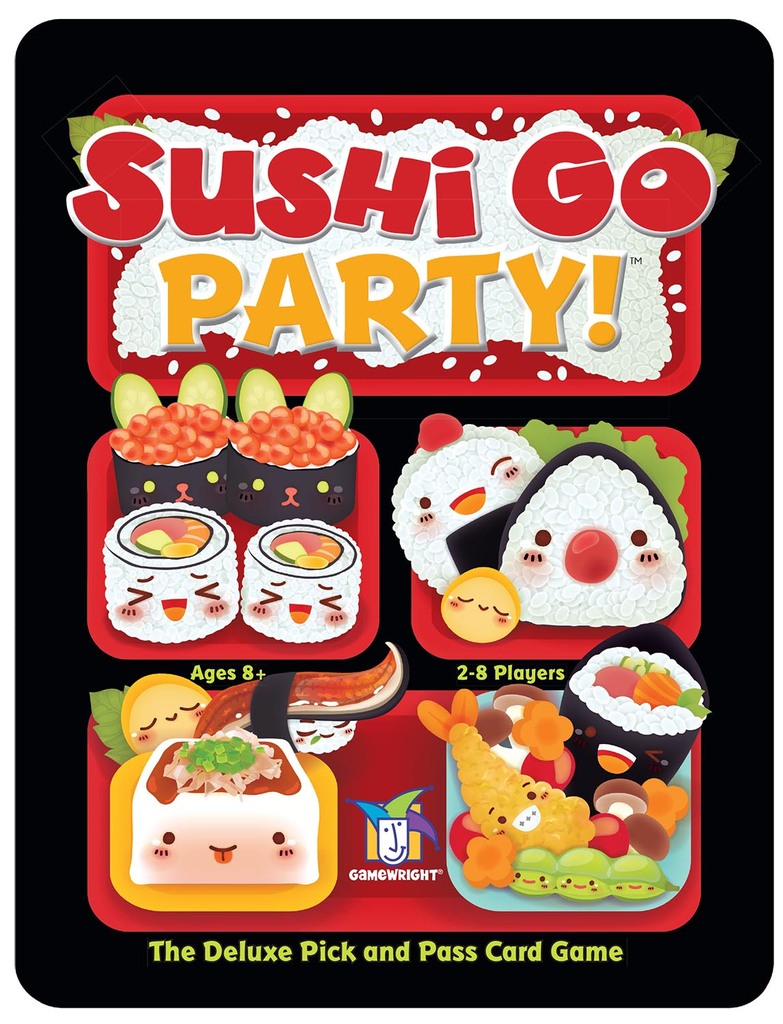 Sushi Go Party!, an expanded version of the best-selling card game Sushi Go!, is a party platter of mega maki, super sashimi, and endless edamame. You still earn points by picking winning sushi combos, but now you can customize each game by choosing à la carte from a menu of more than twenty delectable dishes. What's more, up to eight players can join in on the sushi-feast. Let the good times roll!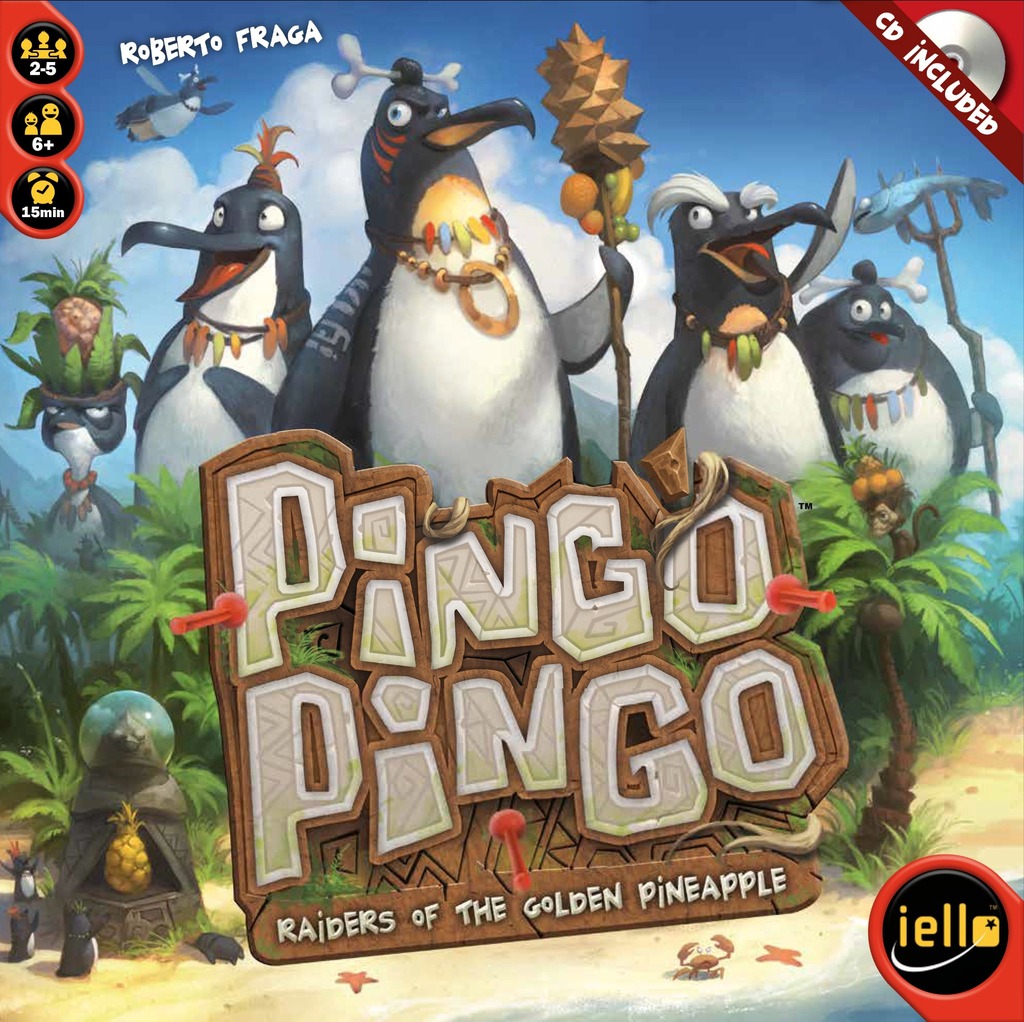 Pingo Pingo has everyone searching for the Golden Pineapple while trying to avoid warrior penguins and reacting to a real-time soundtrack. A frenetic dexterity game driven by an action-packed soundtrack, Pingo Pingo demands players collect the most treasure, but avoid traps critters and fearsome foes. Be brave, fast, focused, and precise as the soundtrack counts down, while you attempt to face every challenge and make it safely back to your boat.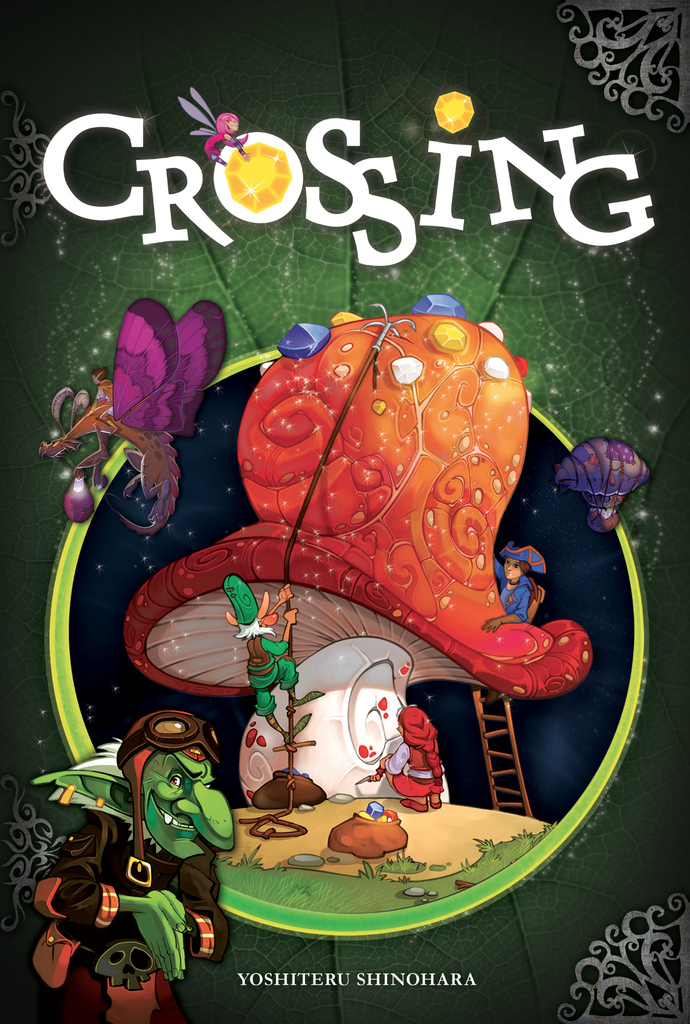 Race to grab riches or steal them from your opponents in the quick, simple, family-friendly game of Crossing. It's the time of the Summer Solstice in the small town of Crossing, when priceless life stones appear on mushrooms in the surrounding fields and forests. Pixies, goblins, elves, fairies, dwarves, and humans all seek the life stones and will stop at nothing to possess as many as possible! Each round, players try to grab life stones from mushrooms, steal them from each other, or greedily protect their own hoard. All players make their moves at the same time, so think quickly and choose your action wisely!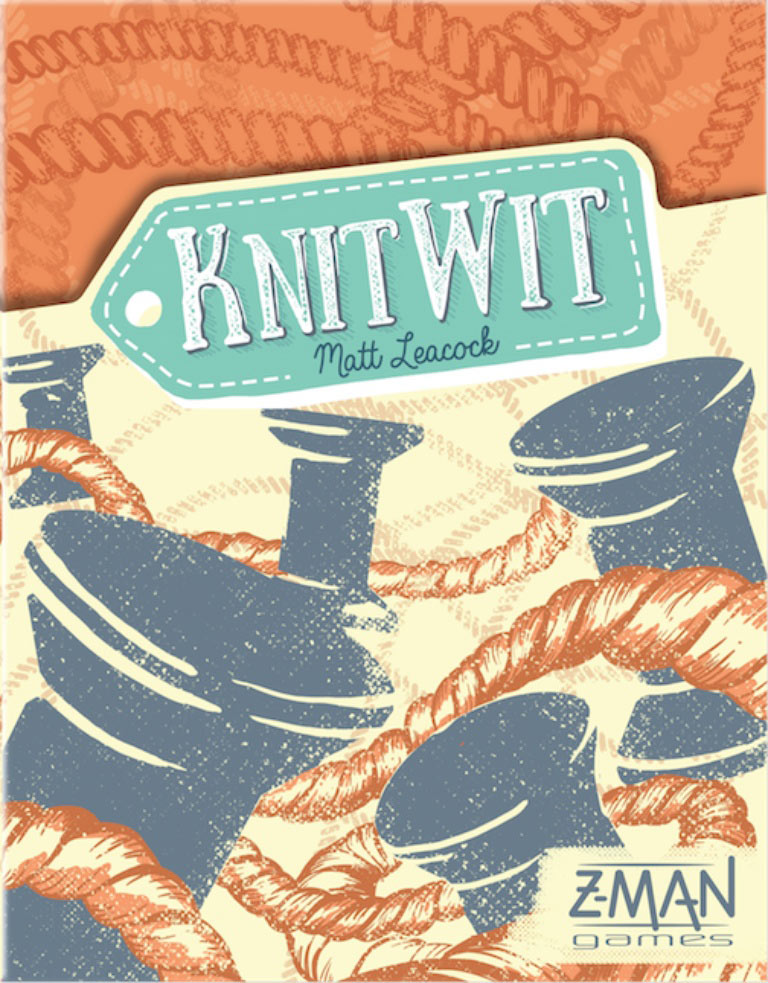 Playing Knit Wit, players will first need to craft their own word categories using loops and spools that'll combine maybe 2, 3 or even more other categories! Then, you must find playful answers that match as many categories as possible.
The more categories you match, the more points you score!
There are even buttons to grab for extra points, but you'd better be quick enough! Every point counts when victory only hangs by a thread!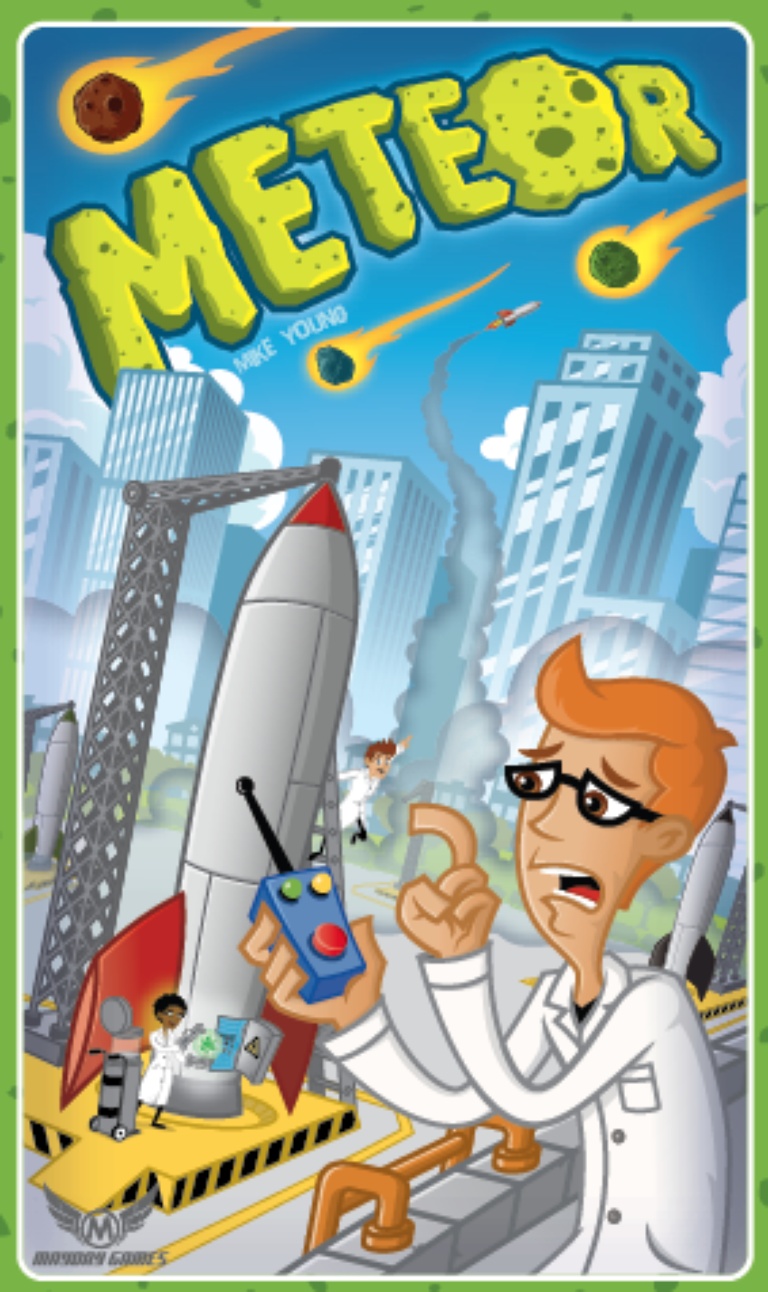 There is a storm of meteors heading directly toward our planet! Estimated time of impact is five minutes. We need to work together to destroy them all or the world will be blown to bits. Are you brave and resourceful enough to save our planet? If even one meteor gets through our defenses and hits the planet, life as we know it will be no more. Good luck citizens. It's up to you.
Meteor is a real-time, cooperative, resource management card game.
You need to work together building and launching rockets as the time ticks down and the meteors get closer and closer to destroying the planet. Will you blow up all the meteors in time? Only one way to know for sure.
Meteor plays as a real-time card game. Each player has a hand of cards and a build area (build areas are shared in the six player game). A number of meteor cards are placed in the center of the table. Players must co-cooperatively build rockets to launch at the meteors before the time runs out.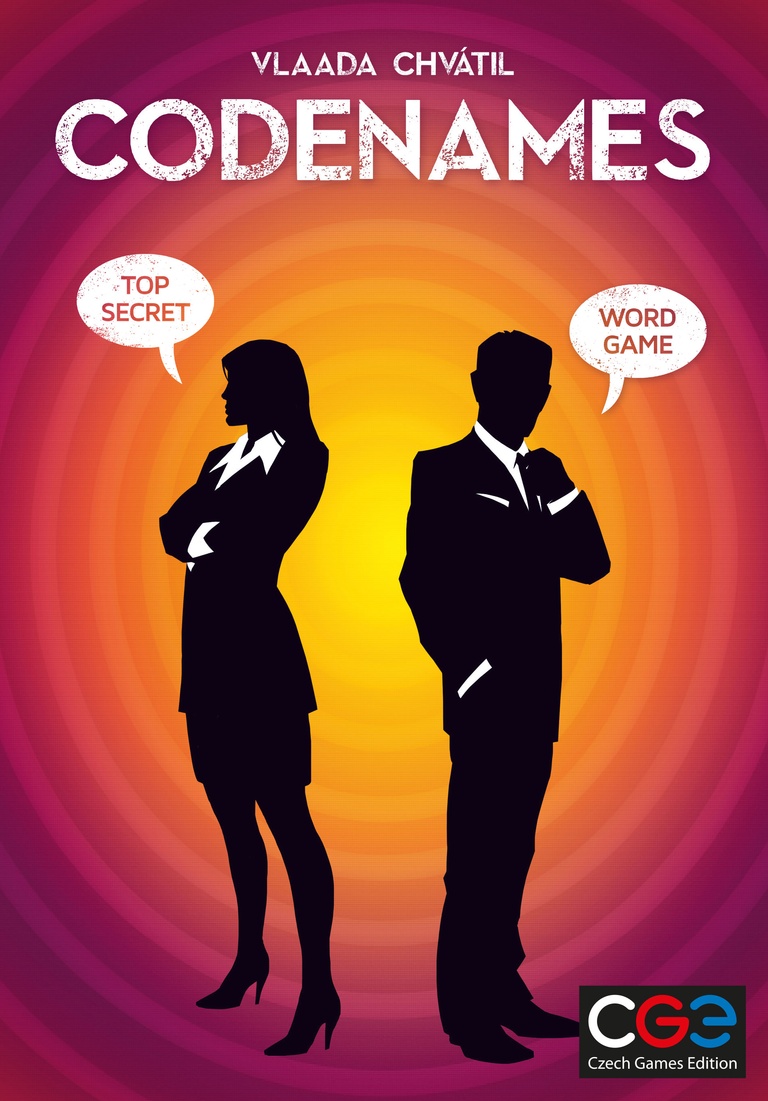 In Codenames, two teams face a square grid of 25 word cards. Each team has a captain, and both captains can see (via a hidden picture) which cards belong to their team, which cards are neutral, and which single card is the "assassin".
On a turn, the captain gives their teammates a clue such as "Car 4". Those teammates then select cards (up to the number given) which they think the captain might have in mind for the clue (perhaps "Wheel", "Electric", "Vacation" and "Price"). Choosing a word not belonging to your team ends the turn, and choosing the "assassin" word makes you lose immediately. Assuming neither team falls to the assassin, the winner is the first team to uncover all of their own words.