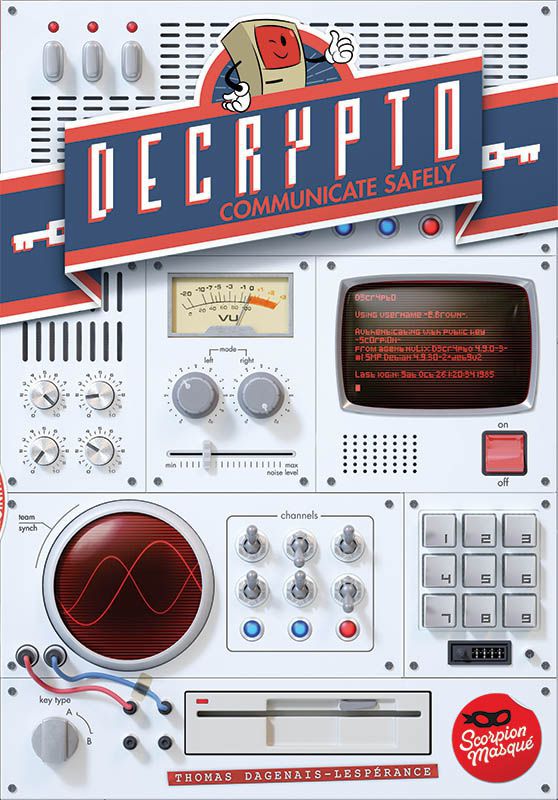 A new party game with codes! Teammates try to transmit secret codes without letting the opposing team intercept them.
In more detail, each team has their own screen, and in this screen they tuck four cards in pockets numbered 1-4, letting everyone on the same team see the words on these cards while hiding the words from the opposing team. In the first round, each team does the following: One team member takes a code card that shows three of the digits 1-4 in some order, e.g., 4-2-1. They then give a coded message that their teammates must use to guess this code. For example, if the team's four words are 'pig', 'candy', 'tent', and 'son', then I might say 'Sam-striped-pink' and hope that my teammates can correctly map those words to 4-2-1. If they guess correctly, great; if not, we receive a black mark of failure.
Starting in the second round, a member of each team must again give a clue about their words to match a numbered code. If I get 2-4-3, I might now say, 'sucker-prince-stake'. The other team then attempts to guess our numbered code. If they're correct, they receive a white mark of success; if not, then my team must guess the number correctly or take a black mark of failure. (Guessing correctly does nothing except avoid failure and give the opposing team information about what our hidden words might be.)
The rounds continue until a team collects either its second white mark (winning the game) or its second black mark (losing the game). Games typically last between 4-7 rounds. If neither team has won after eight rounds, then each team must attempt to guess the other team's words; whichever team guesses more words correctly wins.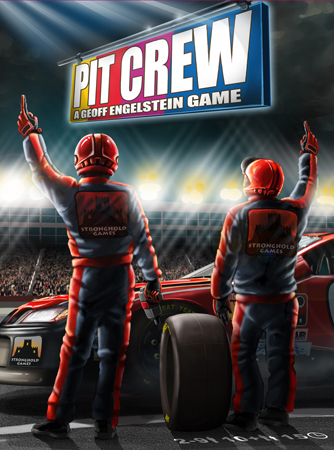 While the driver gets all the attention, the pit crew are the unsung heroes of racing…
Pit Crew is a lightning-fast game where up to three teams of players must work together to get their race car back onto the track as quickly as possible. There are no turns in Pit Crew, as cards can be played at any time, but teams need to work together to make sure that their tires are properly replaced, fuel tank filled up, and engine repaired without making any costly mistakes. And will your team just go as fast as they can to get back out on the track? Or will you play smart and earn the Turbo Bonuses that can mean the difference between the checkered flag and last place?
Pit Crew challenges players to balance speed and skill in a fast-paced game of teamwork and communication.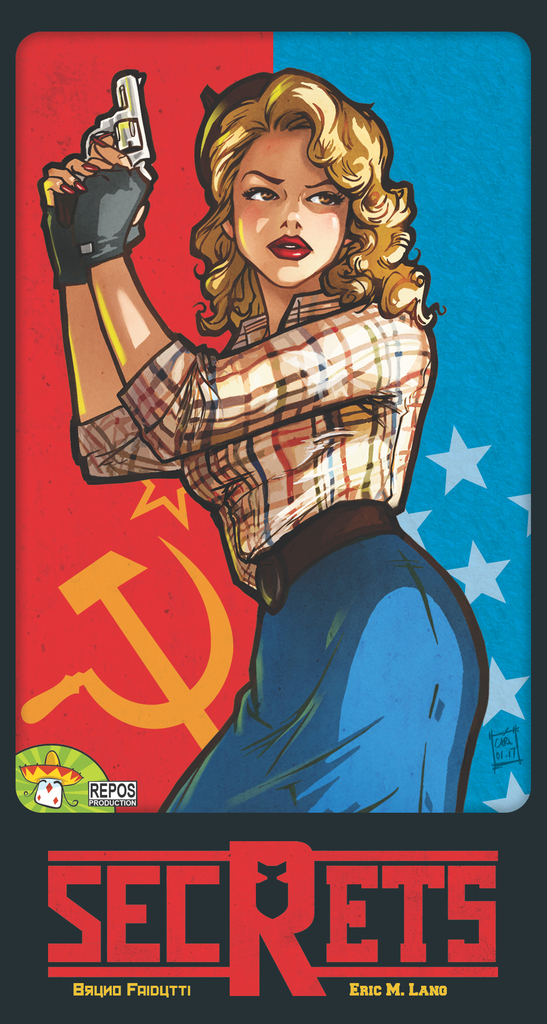 In Secrets, the second co-design between Eric Lang and Bruno Faidutti, players are assigned a hidden team — the CIA or KGB — and are trying to collect the most points for their side. In addition, one or two players are secretly anti-establishment Hippies who are working for nobody. Their goal is to fight the Man and have the fewest points.
On your turn, offer one of two randomly drawn agent cards to another player. These cards are worth points and have varying good or bad abilities. That player either accepts the agent, in which case they score it, or they refuse, in which case the card returns to you, and you score it. The game ends when a player has five cards, after which the teams are revealed; the team with the highest combined score wins, unless a Hippie has the single lowest score, in which case they win.
The interactions between the character cards are the spice of the game, but since the abilities are discoverable during play, the game can be taught in three minutes.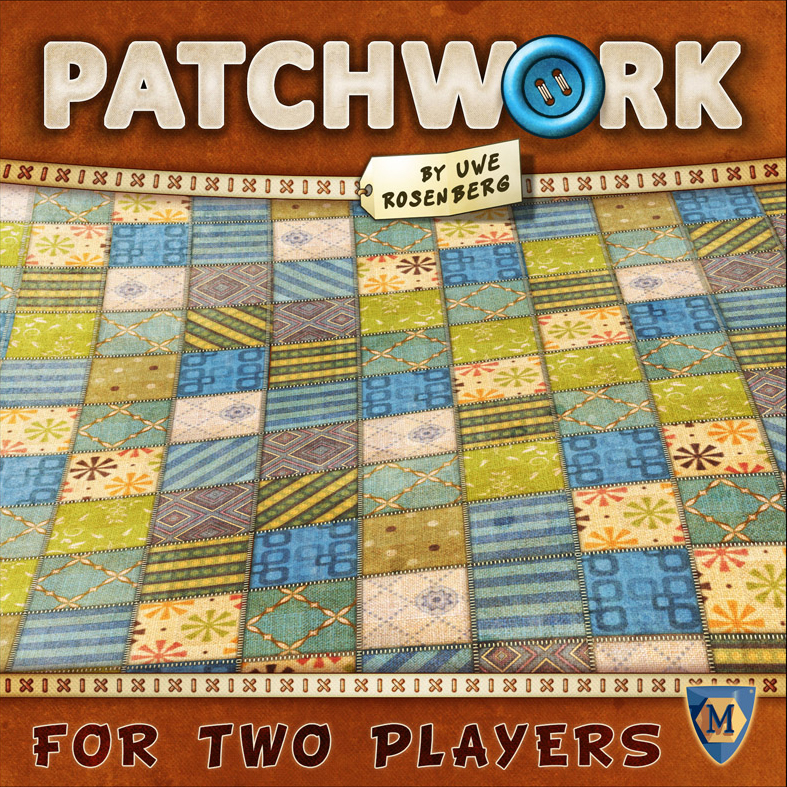 In Patchwork, two players compete to build the most aesthetic (and high-scoring) patchwork quilt on a personal 9x9 game board.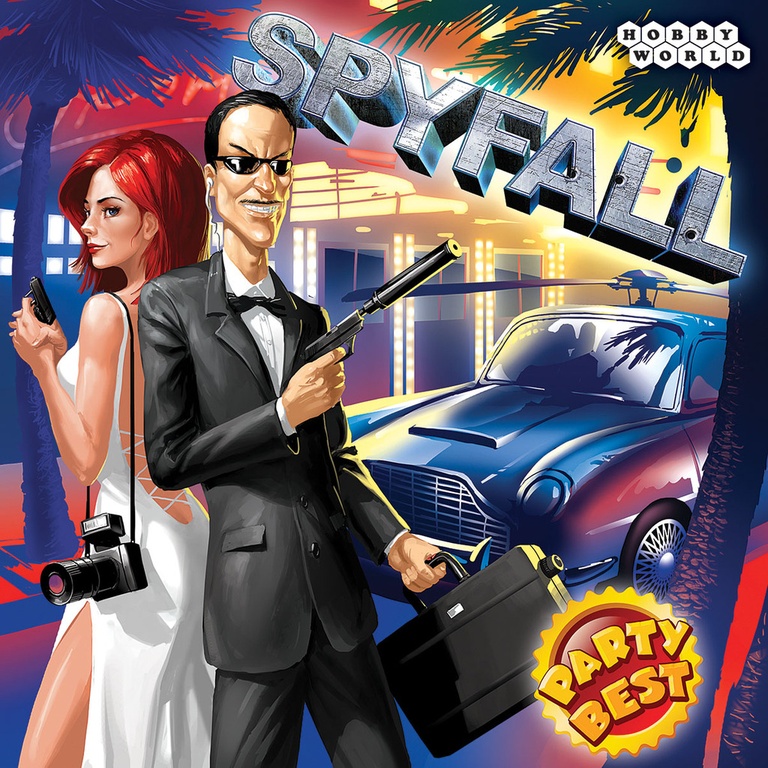 Spyfall is a party game unlike any other, one in which you get to be a spy and try to understand what's going on around you. It's really simple!
Spyfall is played over several rounds, and at the start of each round all players receive cards showing the same location — a casino, a traveling circus, a pirate ship, or even a space station — except that one player receives a card that says "Spy" instead of the location. Players then start asking each other questions — "Why are you dressed so strangely?" or "When was the last time we got a payday?" or anything else you can come up with — trying to guess who among them is the spy. The spy doesn't know where he is, so he has to listen carefully. When it's his time to answer, he'd better create a good story!
At any time during a round, one player may accuse another of being a spy. If all other players agree with the accusation, the round ends and the accused player has to reveal his identity. If the spy is uncovered, all other players score points. However, the spy can himself end a round by announcing that he understands what the secret location is; if his guess is correct, only the spy scores points.
After a few rounds of guessing, suspicion and bluffing, the game ends and whoever has scored the most points is victorious!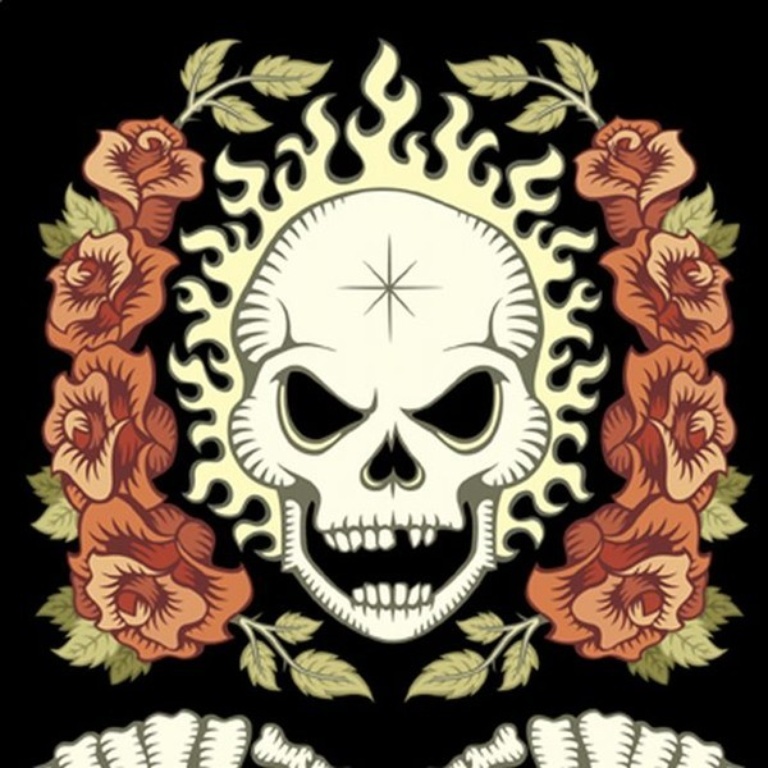 Skull is the quintessence of bluffing, a game in which everything is played in the players' heads. Each player plays a face-down card, then each player in turn adds one more card – until someone feels safe enough to state that he can turn a number of cards face up and get only roses. Other players can then overbid him, saying they can turn even more cards face up. The highest bidder must then turn that number of cards face up, starting with his own. If he shows only roses, he wins; if he reveals a skull, he loses, placing one of his cards out of play. Two successful challenges wins the game.
Skull & Roses is not a game of luck; it's a game of poker face and meeting eyes.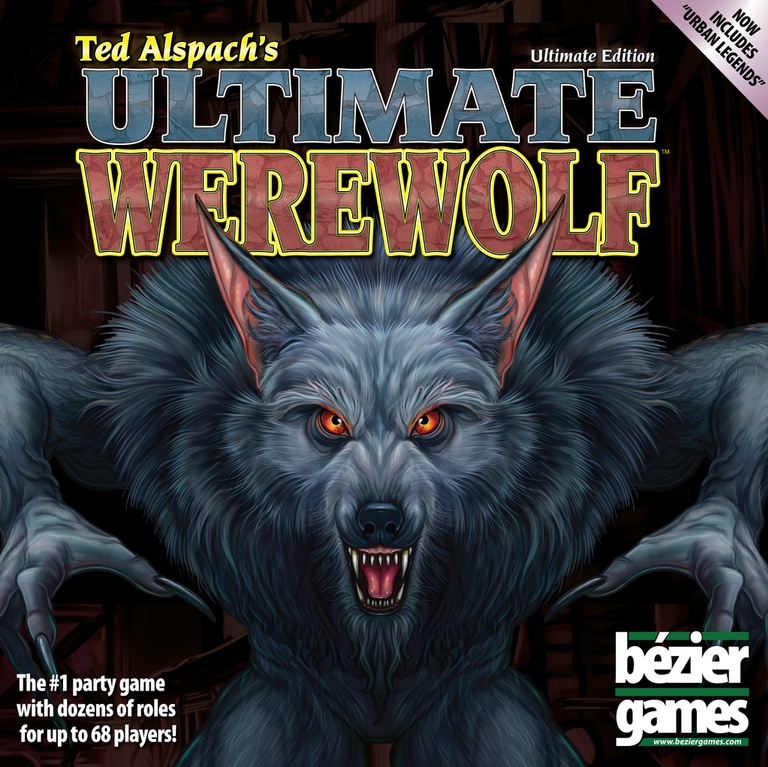 Your quiet little 16th century village has suddenly become infested with some very unfriendly werewolves...can you and the other villagers find them before they devour everyone?
Ultimate Werewolf: Ultimate Edition is the ultimate party game for anywhere from 5 to 68 players of all ages. Each player has an agenda: as a villager, hunt down the werewolves; as a werewolf, convince the other villagers that you're innocent, while secretly dining on those same villagers each night. Dozens of special roles are available to help both the villagers and the werewolves achieve their goals while thwarting their opponents.