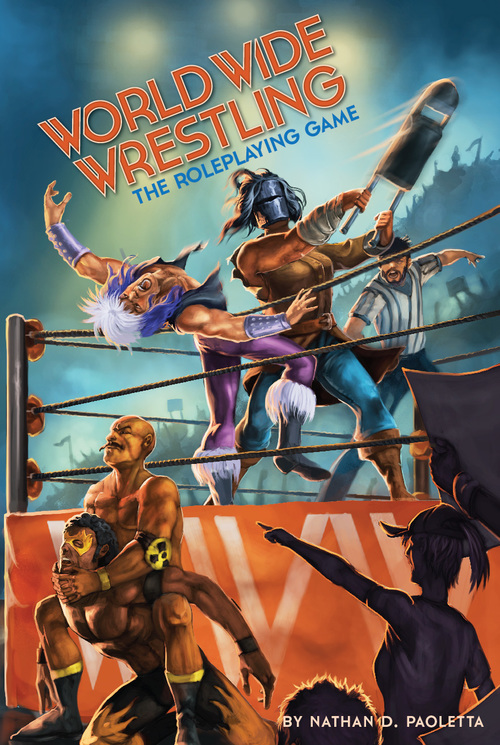 The World Wide Wrestling Roleplaying Game enables you to create your own professional wrestling franchise through play, showcasing satisfying and surprising storylines. It's about feuds, championships, betrayal, and righteous victory. It's about the clash of good and evil on the grandest stage. It's about whether you've got what it takes. And, in the end, it's about what the audience thinks of your efforts.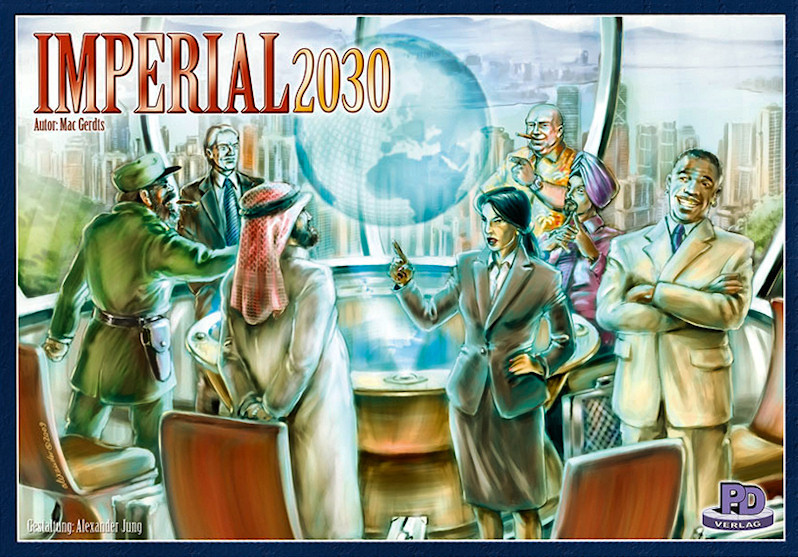 Imperial 2030 is a game on its own, based on the rules of Imperial. The six powers (USA, Europe, Russia, China, India, and Brazil) develop their industrial basis and build up armies and fleets. They fight over control of neutral land and sea areas in order to become the most powerful nation worldwide.
In this game it is not the players who take turns, but the six powers, one after another. The players are just internationally operating investors who act in the background. By giving money to the six powers, which all have their own treasuries, the players influence the politics. The biggest investor in each nation gains control of that nation's government and decides what the nation will do. As control of a government can change with each new investment, players may control several governments at the same time. As investors, players should not get too attached to their preferred nation, but rather focus on where their investments have the best rates of return. Essentially the game is about money, and not about military domination!
17 lbs of Nightmare Horror Gaming
224 Page Rulebook, 17 Hard Plastic Sprues of Miniatures, 1000+ Matte Game Cards, 400+ Unique pieces of Art and 86 Full Page Illustrations.
Kingdom Death: Monster is a fully cooperative tabletop hobby game experience. Unite to survive by hunting monsters and collectively guiding the development of your settlement through a 25 year, self-running campaign. Every choice - from each showdown space moved, each desperately crafted piece of gear, to what Principles your settlement upholds - can have lasting impact on this highly replayable and challenging game experience.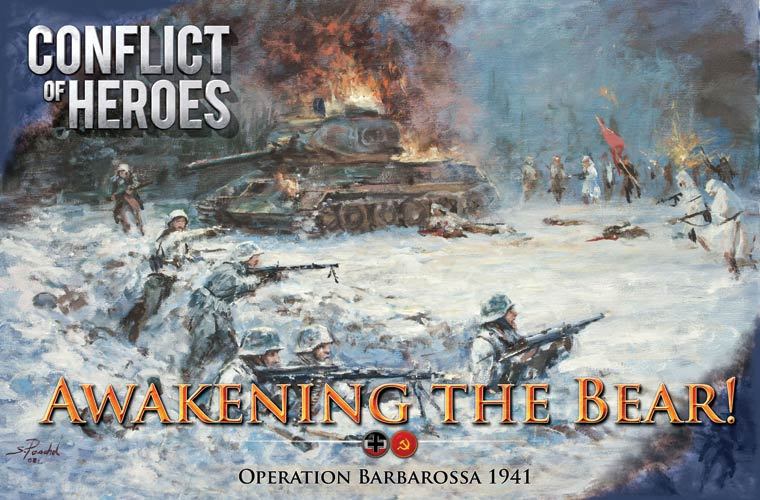 Awakening the Bear is the first game in the multi-award winning Conflict of Heroes series. In it, players control individual squads and tanks to resolve the same tactical dilemmas and decisions that commanders faced during some of the most ferocious engagements of WWII.
CoH features a fast and fluid system that is easy to learn but realistic to all of the unique theaters of battle portrayed.
Fun: Quick simultaneous play allows players to interact without waiting.
Easy: Teach a new player how to play in under 5 minutes. No charts!
Historically Accurate: Portrays realistic forces and tactics.
Counters: Depict individual vehicles, airplanes, guns, squads and more.
Consistent: Each game in the series uses the same rule system.
2nd Edition includes all new artwork, more units & firefights.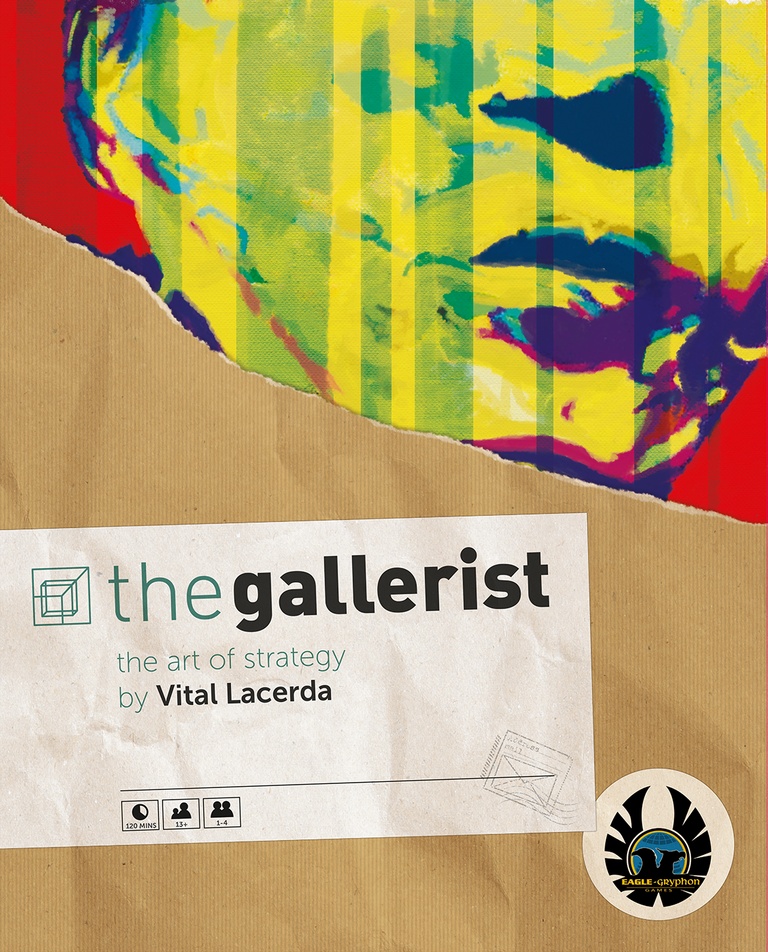 This age of art and capitalism has created a need for a new occupation - The Gallerist.
Combining the elements of an Art dealer, museum curator, and Artists' manager, you are about to take on that job! You will promote and nurture Artists; buy, display, and sell their Art; and build and exert your international reputation. As a result, you will achieve the respect needed to draw visitors to your Gallery from all over the world.
There's a lot of work to be done, but don't worry, you can hire assistants to help you achieve your goals. Build your fortune by running the most lucrative Gallery and secure your reputation as a world-class Gallerist!
Maximize your money and thus win the game by: having visitors in your gallery; exhibiting and selling works of art; investing in artists' promotion to increase art value; achieving trends and reputation as well as curator and dealer goals.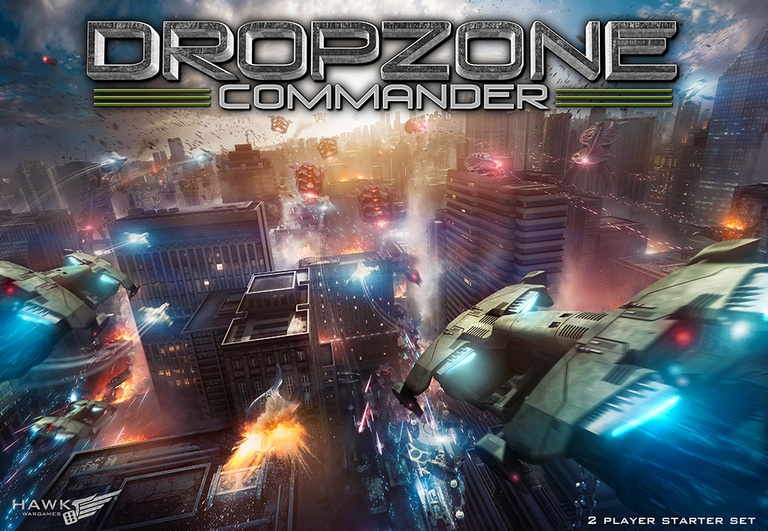 Hawk Wargames is pleased to announce the brand new Dropzone Commander 2 Player Starter Set! It is designed to be one of the most complete wargaming starter sets ever released. Containing two sizable starter forces, the full sized 1.1 DZC Core Rulebook, plenty of accessories as well as a starter battlefield with a set of card scenery, the only other things a new player will need are glue and paints! This boxed set makes a fantastic entry point into the Dropzone Commander universe as well as a great way for existing players to add to the core of their forces.
All the 10mm scale miniatures in this box set are injection moulded in plastic. These crisply moulded models feature extremely fine detail, matching their resin kits in quality.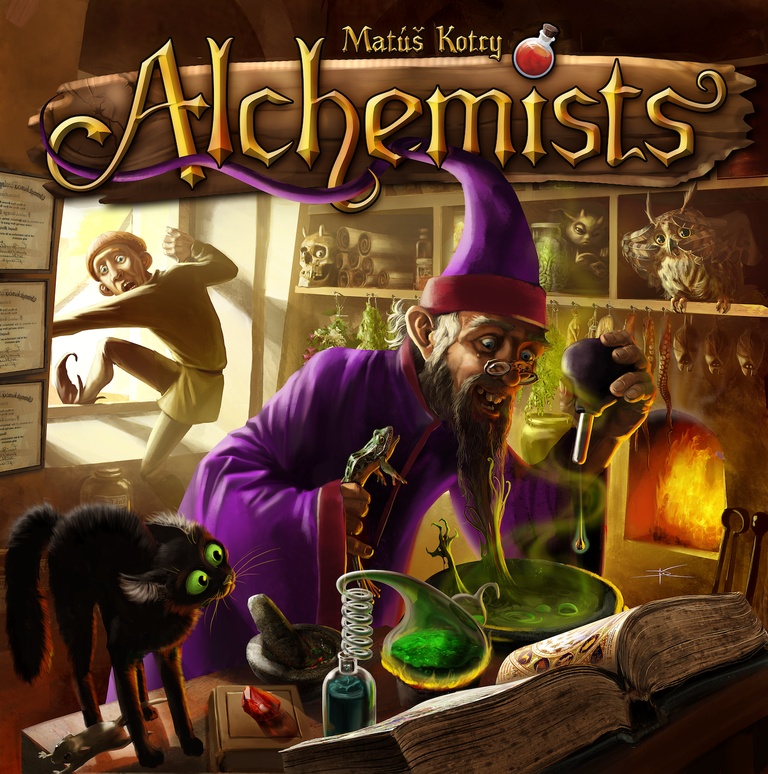 Mandrake root and scorpion tail; spongy mushroom and warty toad — these are the foundations of the alchemist's livelihood, science, and art.
But what arcane secrets do these strange ingredients hide? Now it is time to find out. Mix them into potions and drink them to determine their effects — or play it safe and test the concoction on a helpful assistant! Gain riches selling potions to wandering adventurers and invest these riches in powerful artifacts. As your knowledge grows, so will your reputation, as you publish your theories for all to see. Knowledge, wealth, and fame can all be found in the murky depths of the alchemist's cauldron.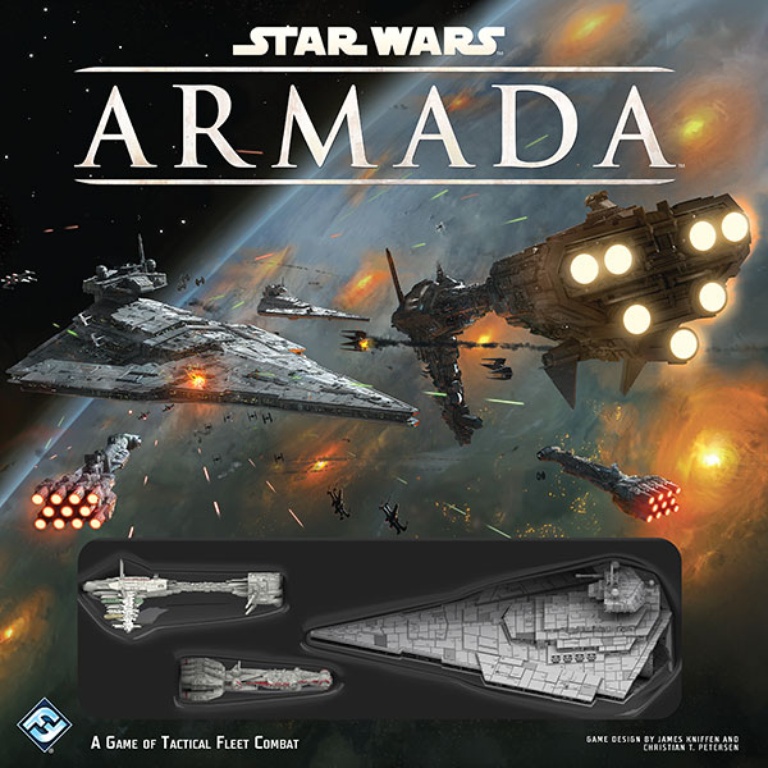 Rebel and Imperial fleets fight for the fate of the galaxy in Star Wars™: Armada, the two-player miniatures game of epic Star Wars space battles!
Massive Star Destroyers fly to battle against Rebel corvettes and frigates. Banks of turbolasers unleash torrential volleys of fire against squadrons of X-wings and TIEs. Engineering teams race to route additional power to failing shields. Laser blasts and explosions flare across the battlefield. Even a single ship can change the tide of battle.
In Star Wars: Armada, you assume the role of fleet admiral, serving with either the Imperial Navy or Rebel Alliance. It's your job to issue the tactical commands that will decide the course of battle and, perhaps, the fate of the galaxy.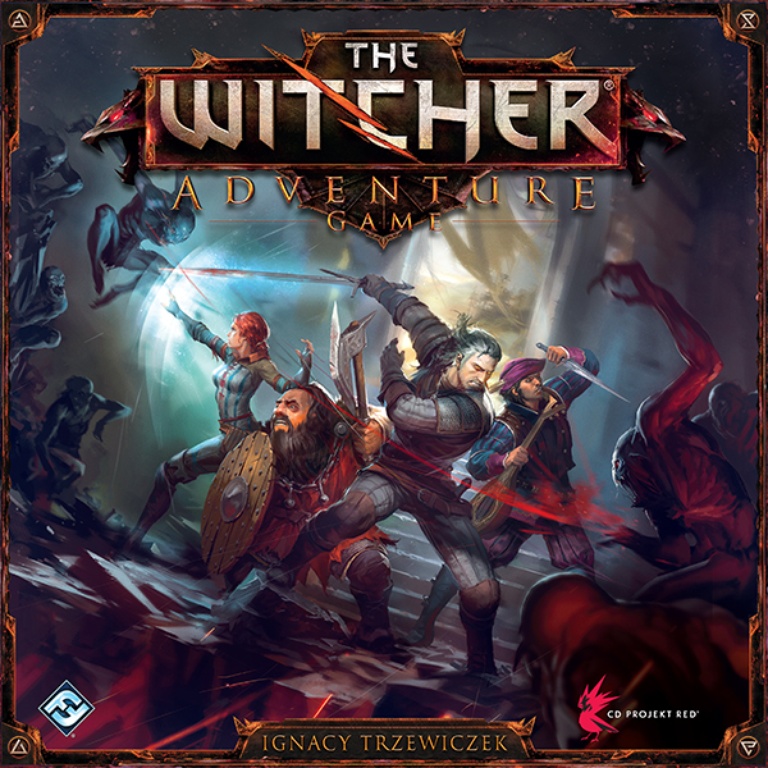 The Witcher Adventure Game takes players on a journey across the world of the critically acclaimed Witcher franchise. Based on the best selling novels and award-winning video games, the Witcher universe makes its way to your tabletop with The Witcher Adventure Game.
You and up to three friends will take on the roles of beloved characters from the Witcher universe and travel across the dangerous wilds, battling monsters, completing quests, earning gold and victory points, and vying for ultimate triumph. Along the way, you'll craft an unforgettable narrative, unique to each and every game.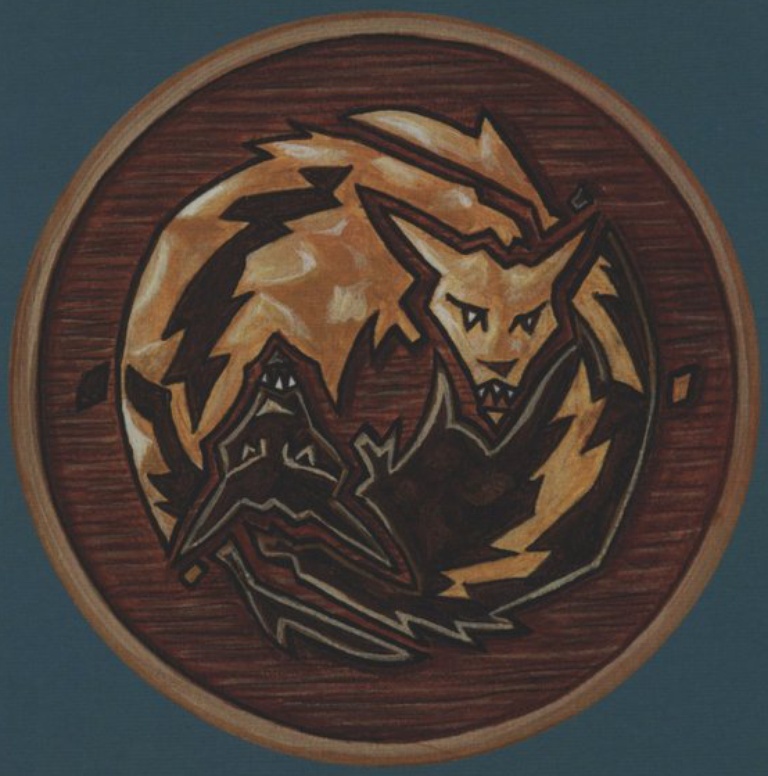 Dog Eat Dog is a game of colonialism and its consequences. As a group, you work together to describe one of the hundreds of small islands in the Pacific Ocean, defining the customs of the natives and the mores of the outsiders arriving to claim it. One player then assumes the role of the Occupation force, playing their capable military, their quisling government, and whatever jaded tourists and shrewd businessmen are interested in a not quite pacified territory. All the others play individual Natives, each trying in their own ways to come to terms with the new regime. The game begins when the war ends. Through a series of scenes, you play out the inevitably conflicted relationship between the two parties, deciding what the colonizers do to maintain control, which natives assimilate and which run amok, and who ends up owning the island in the end. The game will come in the form of a book, with the full rules, author's notes that explain the design process, and a brief historical overview of colonization in the Pacific.