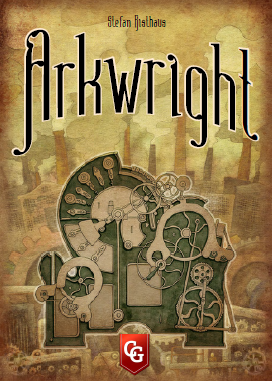 In Arkwright, 2 to 4 players lead enterprises and try to develop and run them profitably over several decades. It is important to invest in your own company and ensure that the value of its shares rises. The player with the most valuable portfolio of their shares wins the game.
In the beginning, workers are required to run the factories. However, their expensive wages (£2 - £5) make machines (£1) very desirable. To increase a factory's production of goods, you may hire more workers or improve the technological level of your factory.
You determine the price of your goods for each of your factories. To enhance the chances of selling your goods to serve the demand in England, you can improve the technological level of your factories, increase the quality of your goods, and partake in distribution activities. The higher these factors are, the more successful you will be. However, the higher your prices, the less appealing your goods become.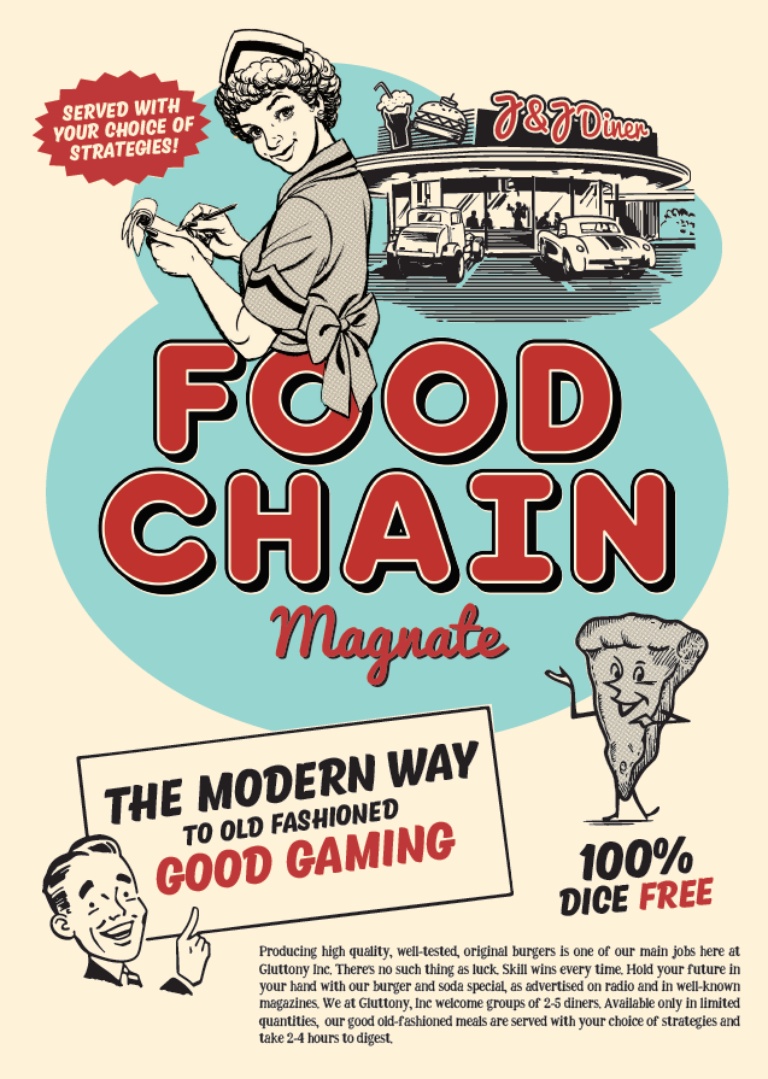 "Lemonade? They want lemonade? What is the world coming to? I want commercials for burgers on all channels, every 15 minutes. We are the Home of the Original Burger, not a hippie health haven. And place a billboard next to that new house on the corner. I want them craving beer every second they sit in their posh new garden." The new management trainee trembles in front of the CEO and tries to politely point out that... "How do you mean, we don't have enough staff? The HR director reports to you. Hire more people! Train them! But whatever you do, don't pay them any real wages. I did not go into business to become poor. And fire that discount manager, she is only costing me money. From now on, we'll sell gourmet burgers. Same crap, double the price. Get my marketing director in here!"
Food Chain Magnate is a heavy strategy game about building a fast food chain. The focus is on building your company using a card-driven (human) resource management system. Players compete on a variable city map through purchasing, marketing and sales, and on a job market for key staff members. The game can be played by 2-5 serious gamers in 2-4 hours.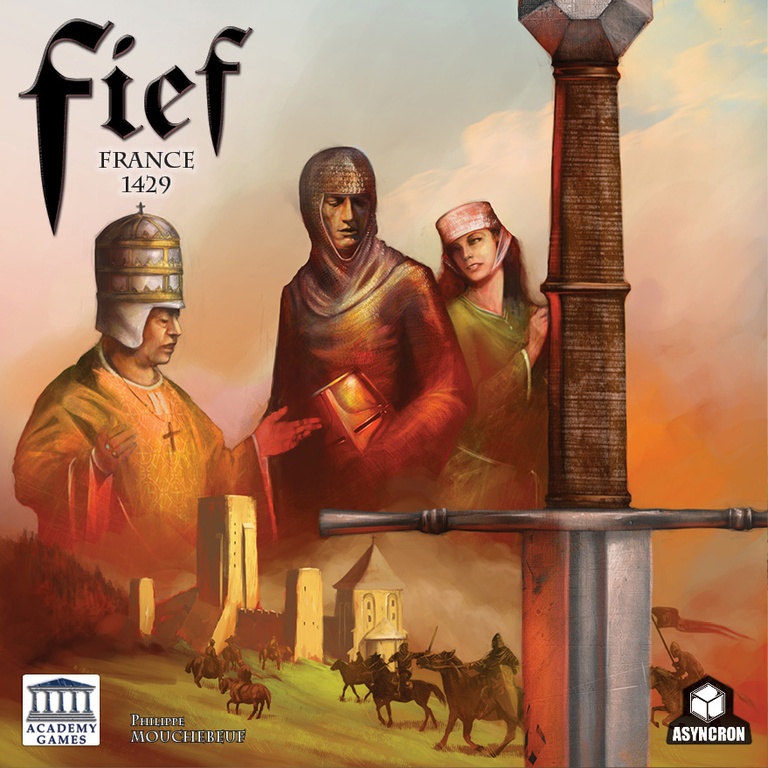 France 1429 is a game of dynastic ambition, where players assume the roles of nobles in the 15th century Kingdom of France. Each player strives to become the most powerful ruling force in the Kingdom by gaining control of Fief and Bishopric territories. In turn, they acquire Royal and Ecclesiastical (church) titles which give their families influence to elect the next Pope and King. Players strengthen their positions by negotiating marriage alliances between their families, setting the stage for love treachery and deception!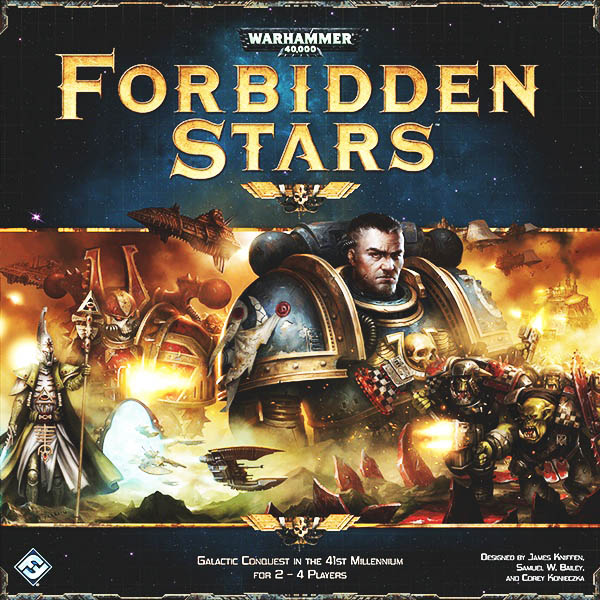 Command your armies and battle for the Herakon Cluster in Forbidden Stars, a Warhammer 40,000 board game of interplanetary conquest for two to four players!
Forbidden Stars puts you in command of massive armies battling to claim the Herakon Cluster at any cost. In every game, you and your opponents build up your forces, expand your strategic options, and clash on the field of glorious battle. You'll deliver orders to your troops on a strategic level and command your armies through tense tactical battles as you fight to claim your objectives. The first player to capture his objective tokens is the victor, but your opponents will undoubtedly defend them against you. You'll need all your strategic skill to outwit and outmaneuver your opponents and claim the Herakon Cluster!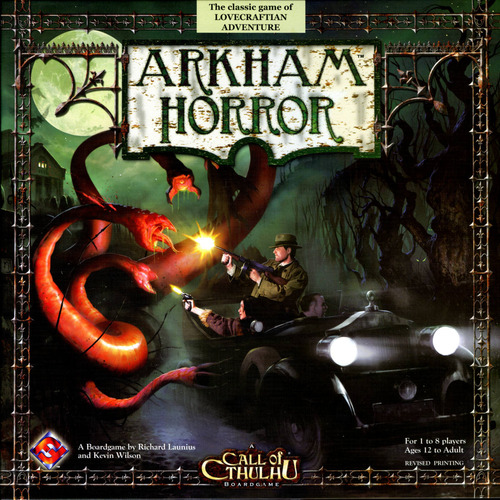 The year is 1926, and it is the height of the Roaring Twenties. Flappers dance till dawn in smoke-filled speakeasies drinking alcohol supplied by rum runners and the mob. It's a celebration to end all celebrations in the aftermath of the war to end all wars.
Yet a dark shadow grows in the city of Arkham. Alien entities known as Ancient Ones lurk in the emptiness beyond space and time, writhing at the gates between worlds. These gates have begun to open and must be closed before the Ancient Ones make our world their ruined domination.
Only a handful of investigators stand against the Arkham Horror. Will they Prevail?
Arkham Horror is a cooperative adventure game themed around H.P Lovecraft's Cthulhu Mythos. Players choose from 16 Investigators and take to the streets of Arkham. Before the game, one of the eight Ancient Ones is chosen and it's up to the Investigators to prevent it from breaking into our world. During the course of the game, players will upgrade their characters by acquiring skills, allies, items, weapons, and spells. It's up to the players to clean out the streets of Arkham by fighting many different types of monsters, but their main goal is to close portals to other dimensions that are opening up around town. With too many portals open the Ancient One awakens and the players only have one last chance to save the world. Defeat the Ancient One in combat!