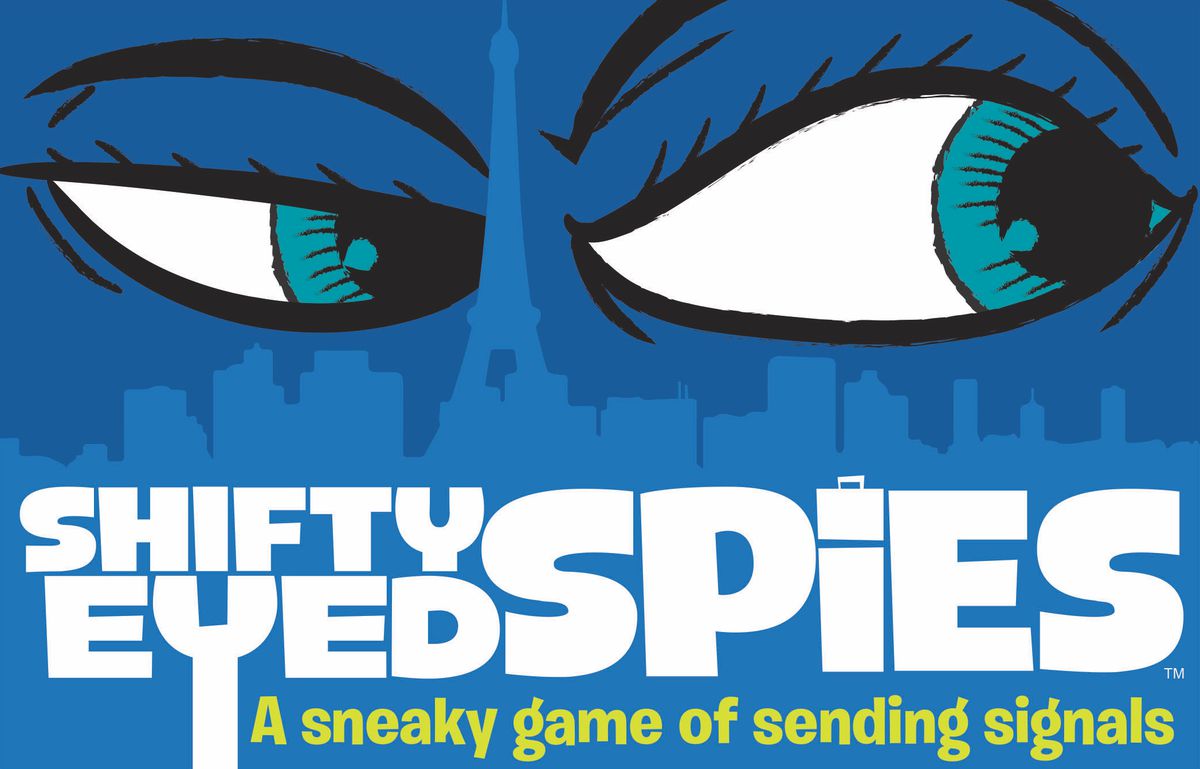 Face off in a stealthy competition of covert communication. Use a wink to signal that you have a delivery for another spy, then await their eye-shift that indicates the rendezvous location. Be discreet – if anyone intercepts you, the mission is blown!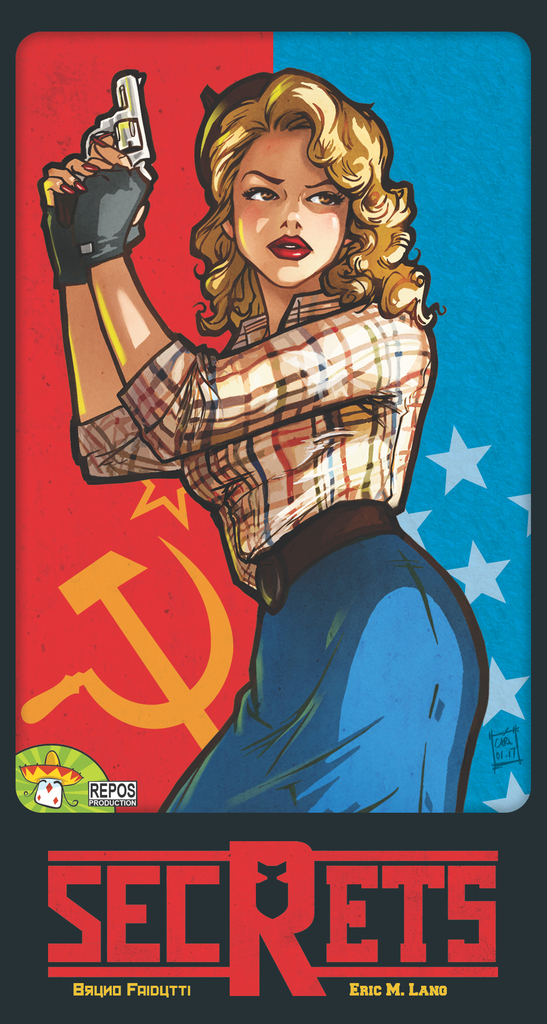 In Secrets, the second co-design between Eric Lang and Bruno Faidutti, players are assigned a hidden team — the CIA or KGB — and are trying to collect the most points for their side. In addition, one or two players are secretly anti-establishment Hippies who are working for nobody. Their goal is to fight the Man and have the fewest points.
On your turn, offer one of two randomly drawn agent cards to another player. These cards are worth points and have varying good or bad abilities. That player either accepts the agent, in which case they score it, or they refuse, in which case the card returns to you, and you score it. The game ends when a player has five cards, after which the teams are revealed; the team with the highest combined score wins, unless a Hippie has the single lowest score, in which case they win.
The interactions between the character cards are the spice of the game, but since the abilities are discoverable during play, the game can be taught in three minutes.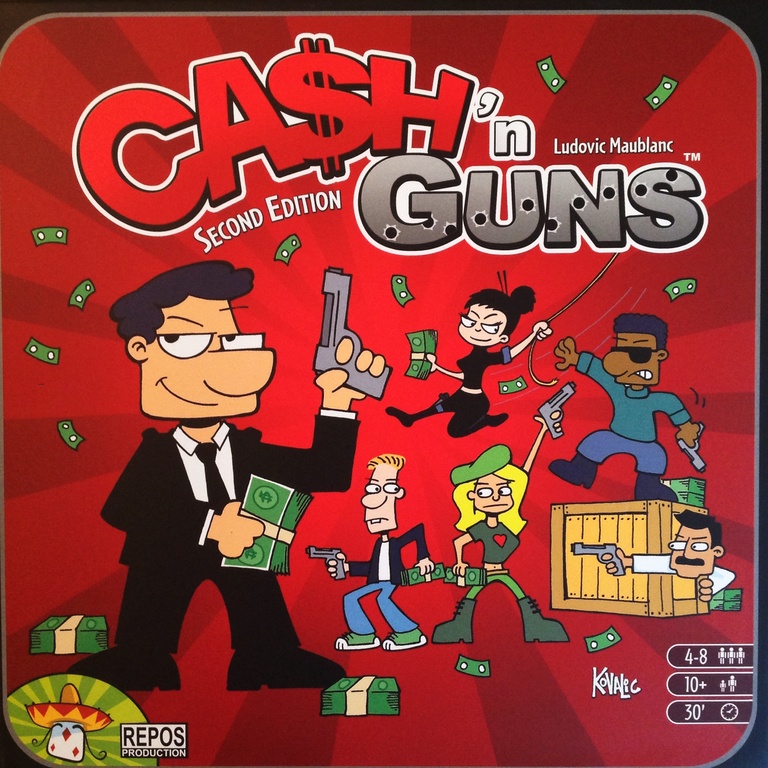 The big heist may have been a success, but it all goes wrong when every crook wants a bigger cut. With this much money on the table, bullets speak louder than words!
In Cash 'n Guns, players will point foam pistols at each other and try to intimidate their opponents into letting them have the largest share. The bravest crooks enjoy the most money – but only if they live long enough to spend it!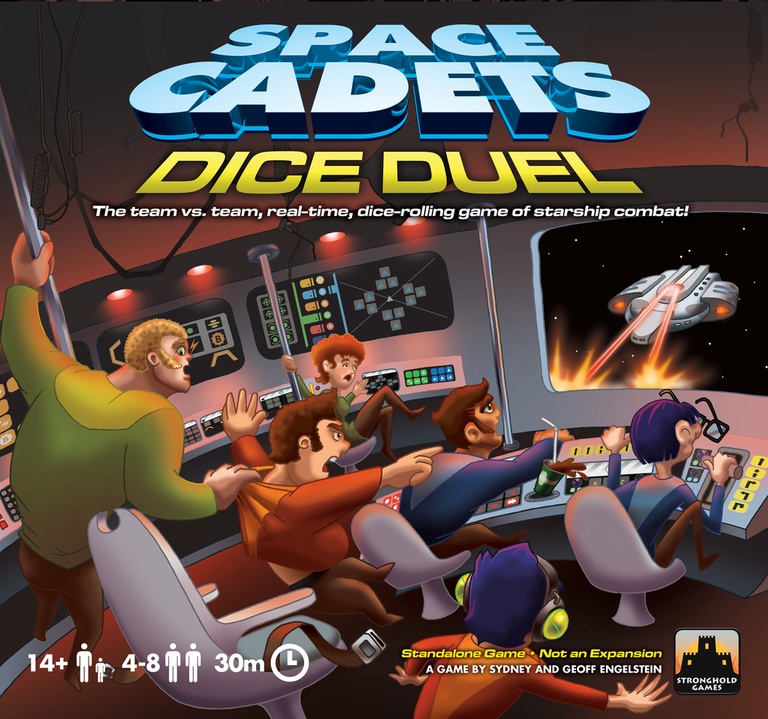 Space Cadets: Dice Duel – the "Team vs. Team, Real-time, Dice-Rolling Game of Starship Combat!" – pits two spaceships against one another in quick-paced combat. The players are divided into two teams, each team playing the crew of a ship and winning or losing together based on how well they perform. The game ends when one side destroys their opponent by causing four points of damage through torpedoes or mines.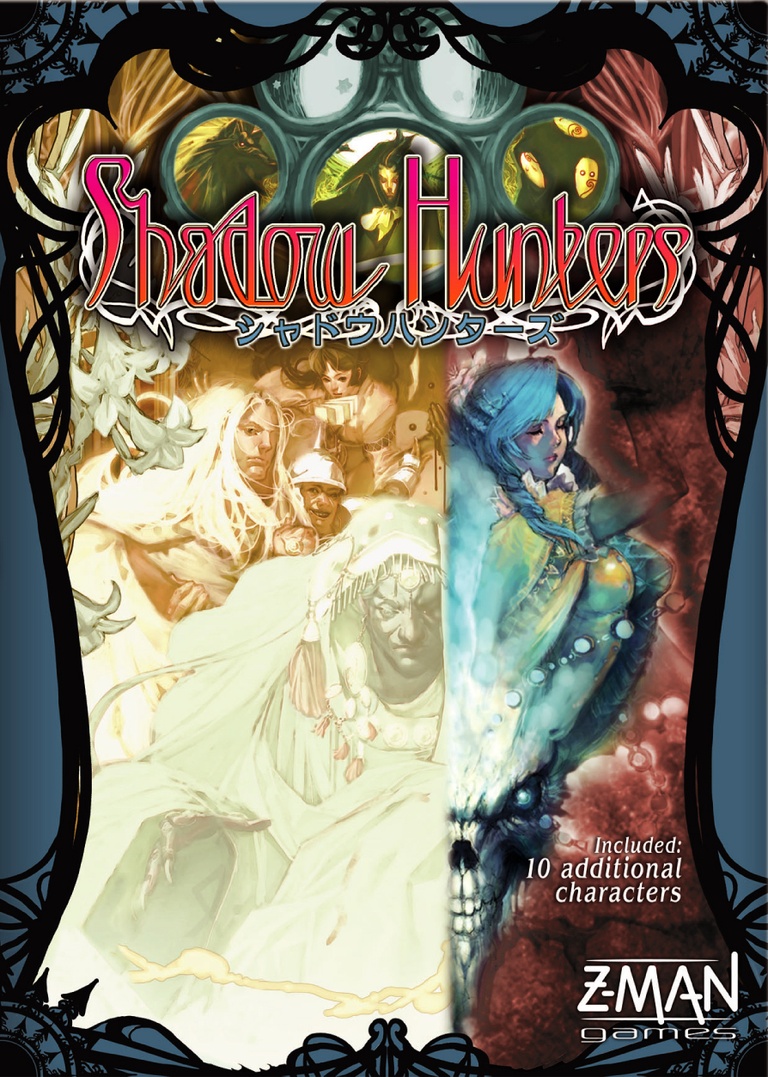 Identify: In Shadow Hunters, each player has a secret character identity - Shadow, Hunter or Neutral (civilian). Figure out the identities of the other players to determine who is your ally and who is your ennemy!
Survive: Once your identity is revealed, your ennemies will attack you using their special abilities such as Demolish, Teleport, Suck Blood with the help of equipments like Rusted Broad Axe or Cursed Sword Masamune. A fierce survival battle between the Shadows and the Hunters will ignite where only the strongest can win. Unless, a civilian in the right circumstances, claims victory!