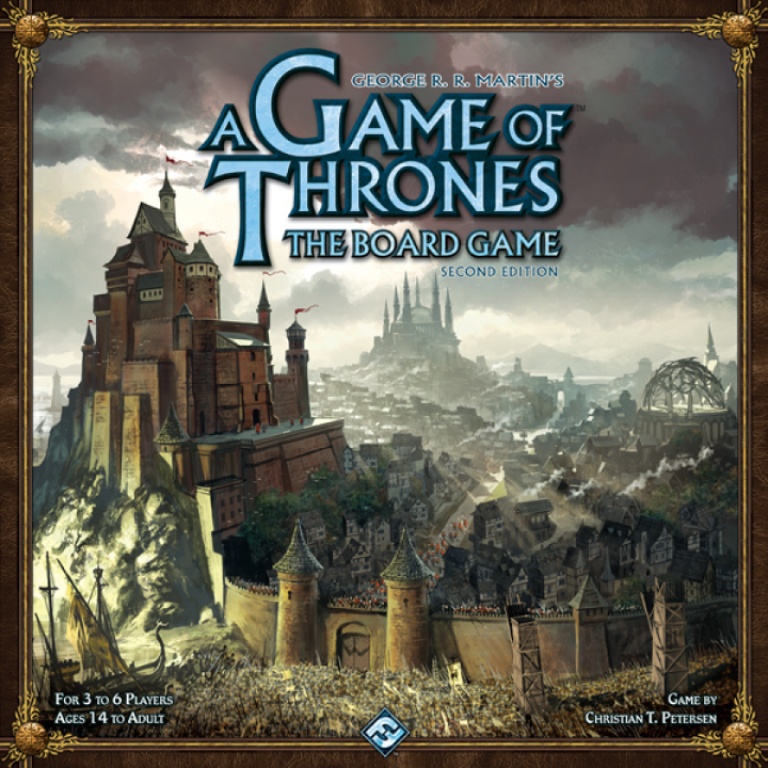 Based on the best-selling novel series A Song of Ice and Fire by George R. R. Martin, A Game of Thrones: The Board Game Second Edition lets 3-6 players take control of the great houses of Westeros in an epic struggle to claim the Iron Throne.
The updated second edition brings a host of enhancements to your A Game of Thrones experience. It incorporates elements from previous expansions, including ports, garrisons, Wildling cards, and Siege engines, while introducing welcome new innovations. Convenient player screens will hide your underhanded dealings from prying eyes, while new Tides of Battle cards convey the uncertainty of war. This, along with updated graphics and a clarified ruleset, means the time has never been better to claim the Iron Throne.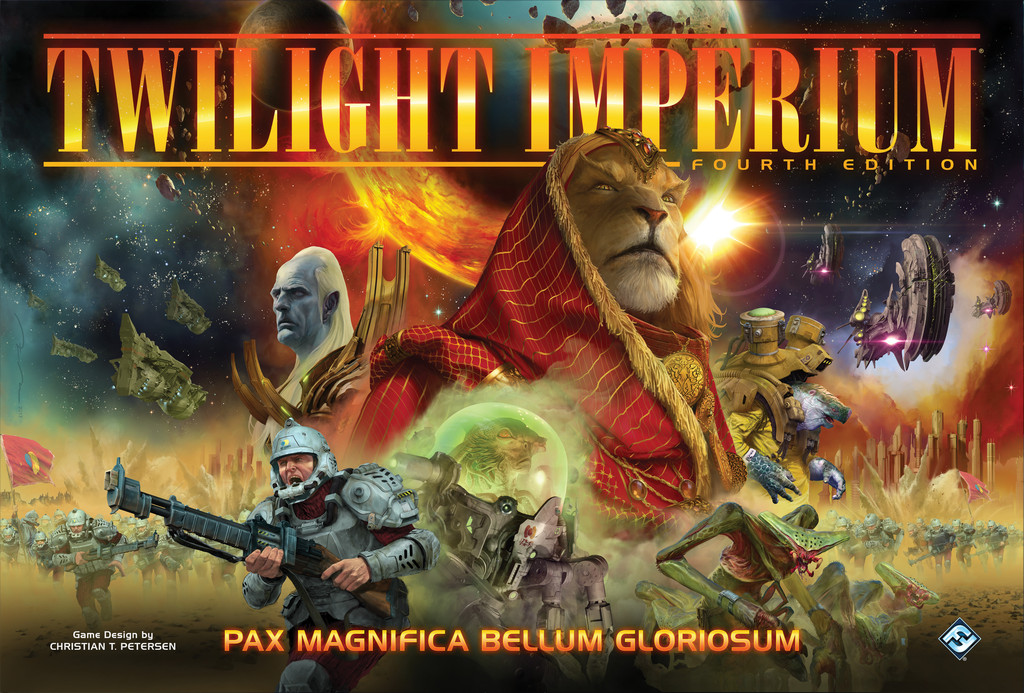 Twilight Imperium (Fourth Edition) is a game of galactic conquest in which three to six players take on the role of one of seventeen factions vying for galactic domination through military might, political maneuvering, and economic bargaining. Every faction offers a completely different play experience, from the wormhole-hopping Ghosts of Creuss to the Emirates of Hacan, masters of trade and economics. These seventeen races are offered many paths to victory, but only one may sit upon the throne of Mecatol Rex as the new masters of the galaxy.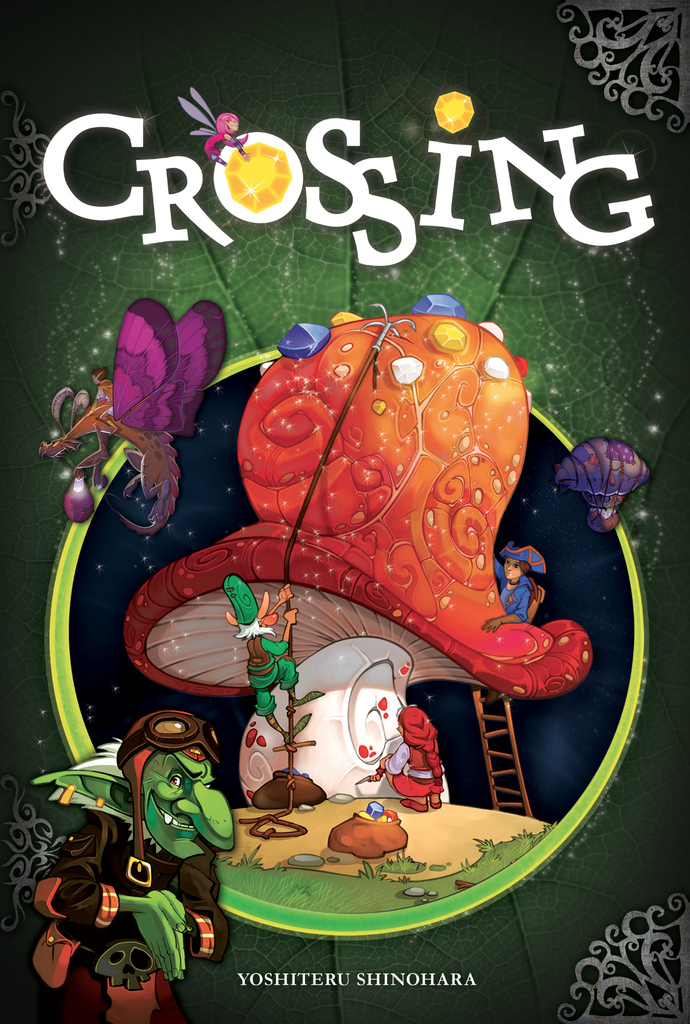 Race to grab riches or steal them from your opponents in the quick, simple, family-friendly game of Crossing. It's the time of the Summer Solstice in the small town of Crossing, when priceless life stones appear on mushrooms in the surrounding fields and forests. Pixies, goblins, elves, fairies, dwarves, and humans all seek the life stones and will stop at nothing to possess as many as possible! Each round, players try to grab life stones from mushrooms, steal them from each other, or greedily protect their own hoard. All players make their moves at the same time, so think quickly and choose your action wisely!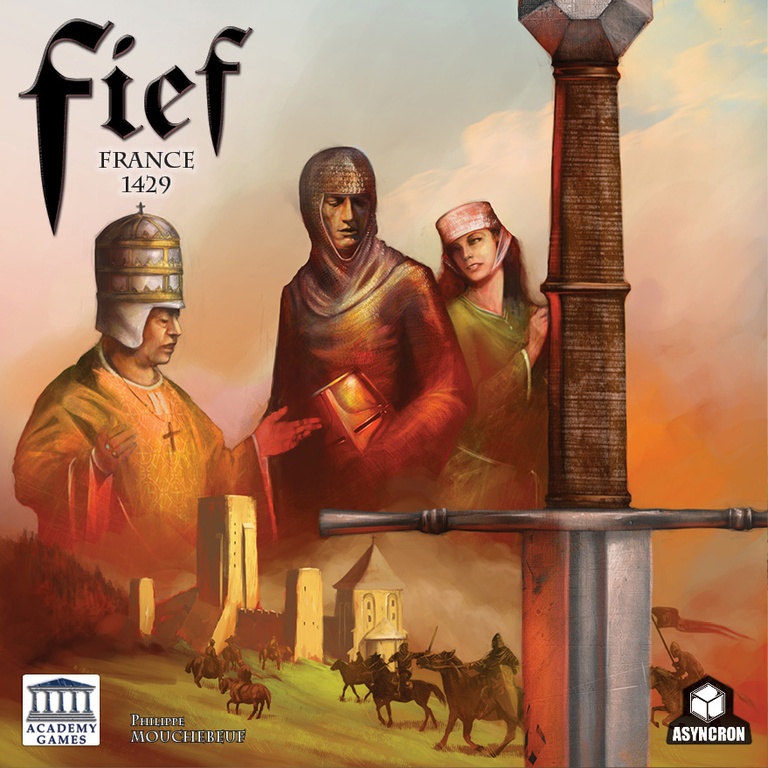 France 1429 is a game of dynastic ambition, where players assume the roles of nobles in the 15th century Kingdom of France. Each player strives to become the most powerful ruling force in the Kingdom by gaining control of Fief and Bishopric territories. In turn, they acquire Royal and Ecclesiastical (church) titles which give their families influence to elect the next Pope and King. Players strengthen their positions by negotiating marriage alliances between their families, setting the stage for love treachery and deception!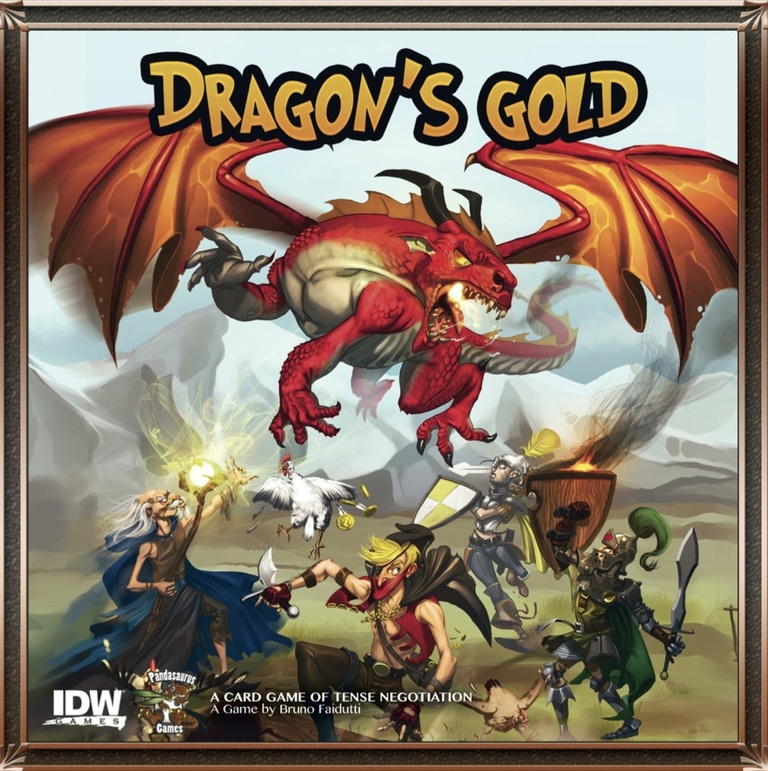 In Dragon's Gold, each player controls a team of dragon hunters (two knights, a thief, and a wizard). Like all dragon hunters, they have only one goal: gold, silver, jewels and magic objects. As for actually killing a dragon? It's a piece of cake. But the most difficult part comes after the dragon is dead: the adventuring party has to figure out how to share the spoils.
As soon as a dragon is overpowered, then some additional gems are revealed, and the players who had participated in that hunting party start a negotiation over how to divvy up the gems. If the sixty-second sand timer runs out, then no one gets treasure. When all of the dragons have been slain and the treasure claimed or discarded, the game ends and players score for their holdings, with silver and magic objects worth 1 point each, gold worth 3, the Black Diamond worth 7, and the colored gems scoring 10-15 points for those players who hold more than everyone else. (In the Advanced game, the colored gems score 8-12 points in addition to a variety bonus of 5 points for each set of different colored gems a player holds. The Black Diamond is worth 19 points [in the 2011 edition], but negates a player's score for all colored gems.)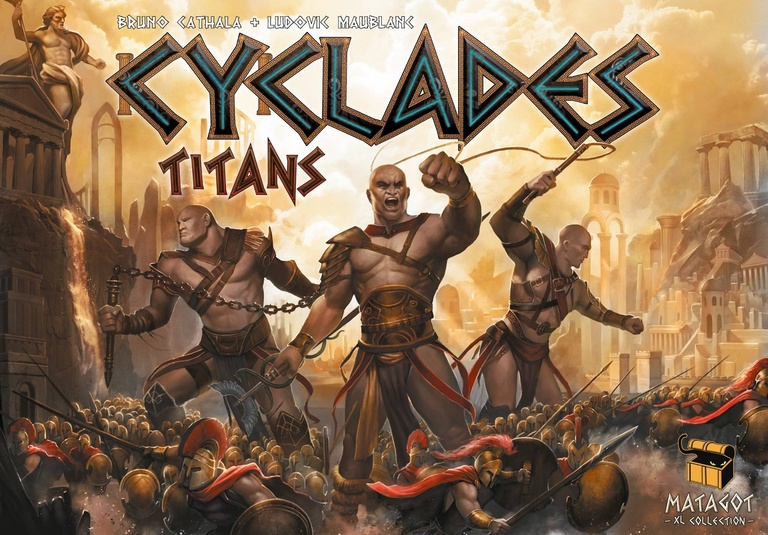 In the Cyclades archipelago, tension has reached a boiling point. The conflict is now focused mainly on two large neighboring islands. With the help of the Gods, there are now 6 great cities of ancient Greece fighting for supremacy.
Now, more than ever, the war is raging. And on top of all that, Kronos decided to join the party, and with him comes a horde of Titans, ready to anihilate everything in their path…
The Titans expansion allows for up to 6 players, and offers 2 game modes: Everyone for himself, just like in the base game. With 4 or 6 players: teams of two!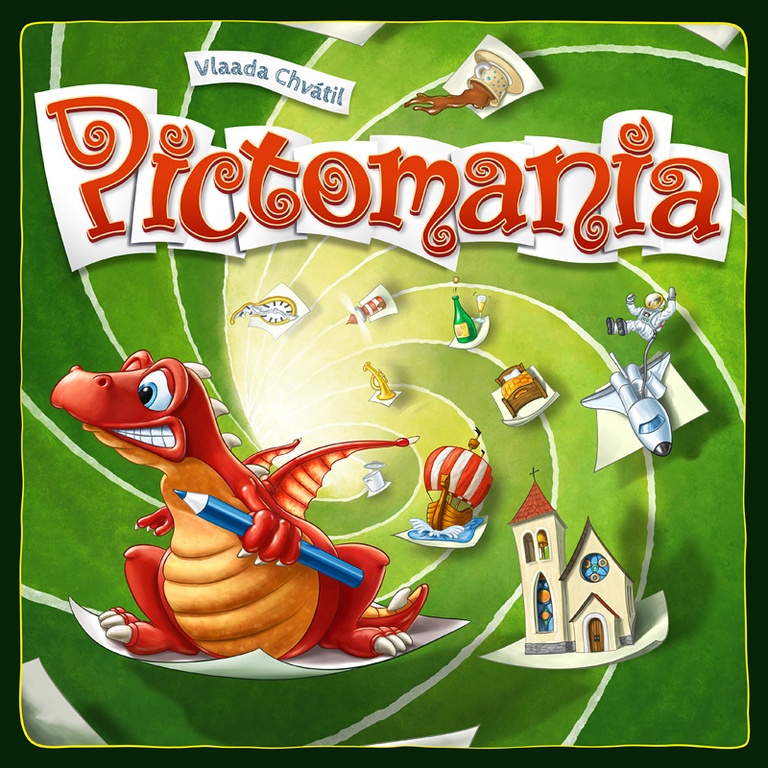 In Pictomania each player is assigned a word to draw. Your goal is to guess the other players' words while drawing your own. That's right: Everyone is drawing and guessing simultaneously! No one has time to draw a complex masterpiece. The player who can sketch the essence of a word with a few lines will have more time to figure out the other players' drawings.
The simple scoring system rewards you for a drawing that is easy to guess as well as for guesses made quickly and accurately. But regardless of your score, you are certain to get a laugh out of your fellow players' drawings.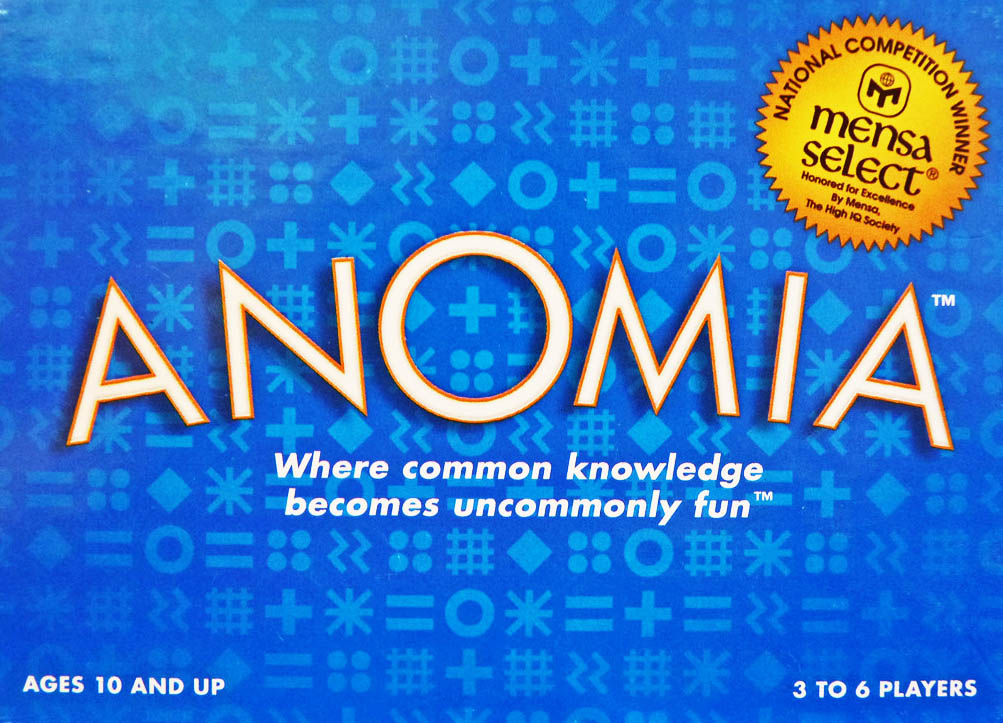 Have you ever considered that our minds are positively brimming with all sorts of random information? Soap brands, pop songs, sports teams...the list is endless! Normally, it's easy to give an example of a dog breed, a frozen food, or a fairy tale character - but be warned; you'll find that your brain works a little differently under pressure!
Anomia is simple. Players flip cards in turn until the symbols on two players' cards match. Matching players must race to give an example of the category on their opponent's card. Whoever blurts out a correct answer first wins their opponent's card, and drawing continues. Sounds easy, right? Think again! Wild cards create unexpected matches, and face-offs can cascade when you lose a card, revealing a new match. Pay attention - it could be your turn at any time!
Fast moving and hilarious, Anomia will have everyone roaring with laughter as they try to beat each other to the punch! Winner of multiple awards, including the Mensa Select Seal, ASTRA's Best Toys for Kids, Major Fun's Party and Word Games Awards, Dr. Toys Best Vacation Products, and the National Parenting Seal of Approval.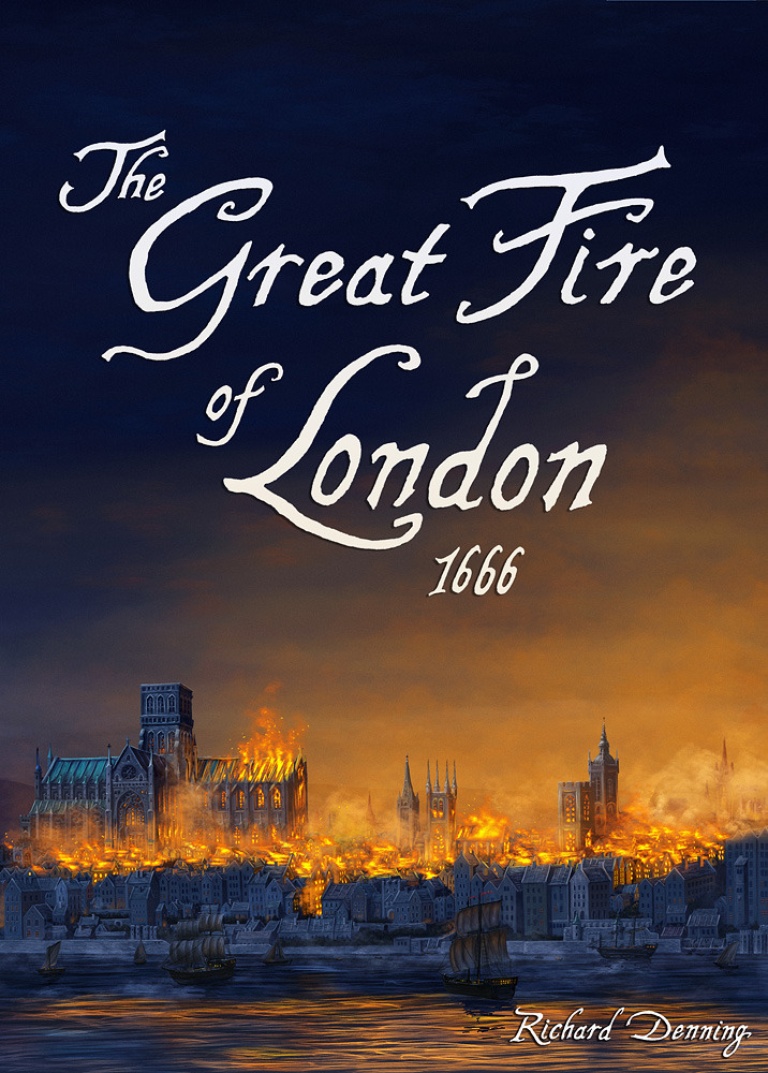 You are no simple bystander to this tragedy; the future of London lies in your hands.
The players are men of wealth and standing who own property around London. The Lord Mayor has failed to act and it is down to these mighty men to lead trained bands of militia to fight the fire and save the city. To do so they must decide which districts to sacrifice to the fire and which to protect. Remember, these same men own much of London, thus such choices will shape their own future and greatly affect their wealth and standing.
Use the trained bands to suppress the fire and explosives to destroy blocks of housing to create fire breaks and prevent its spread. Do you choose to protect your own homes, turning a blind eye and allowing the fire to consume your rival's property? Or will you stand as the hero of London, and choose to save as much of the city as possible?
Victory can belong to the player with the most property left after the ashes settle, but stopping the fire and saving London's most famous landmarks may win a more altruistic land owner the hearts and minds of the people.
Save the city, or watch it burn.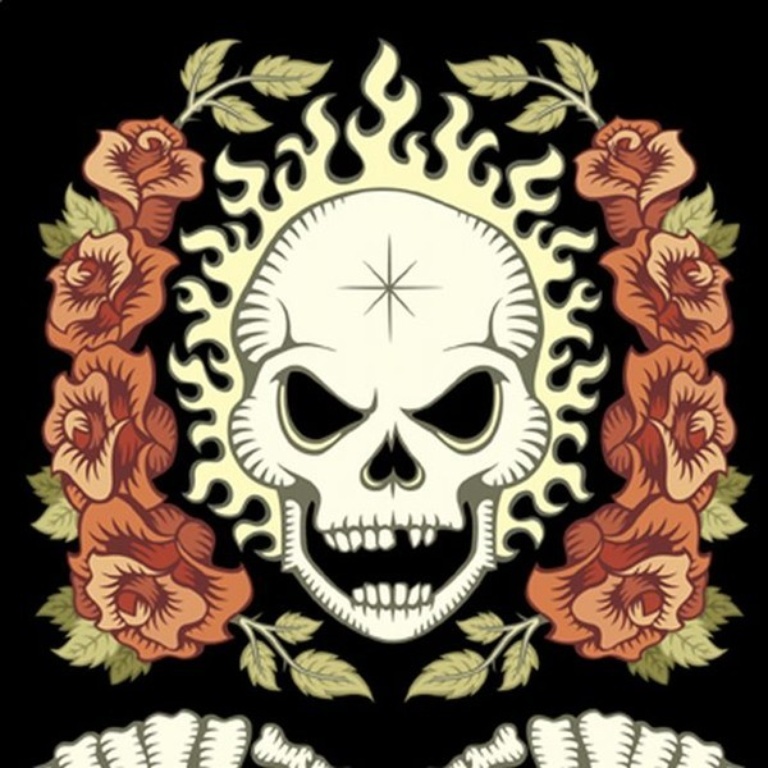 Skull is the quintessence of bluffing, a game in which everything is played in the players' heads. Each player plays a face-down card, then each player in turn adds one more card – until someone feels safe enough to state that he can turn a number of cards face up and get only roses. Other players can then overbid him, saying they can turn even more cards face up. The highest bidder must then turn that number of cards face up, starting with his own. If he shows only roses, he wins; if he reveals a skull, he loses, placing one of his cards out of play. Two successful challenges wins the game.
Skull & Roses is not a game of luck; it's a game of poker face and meeting eyes.