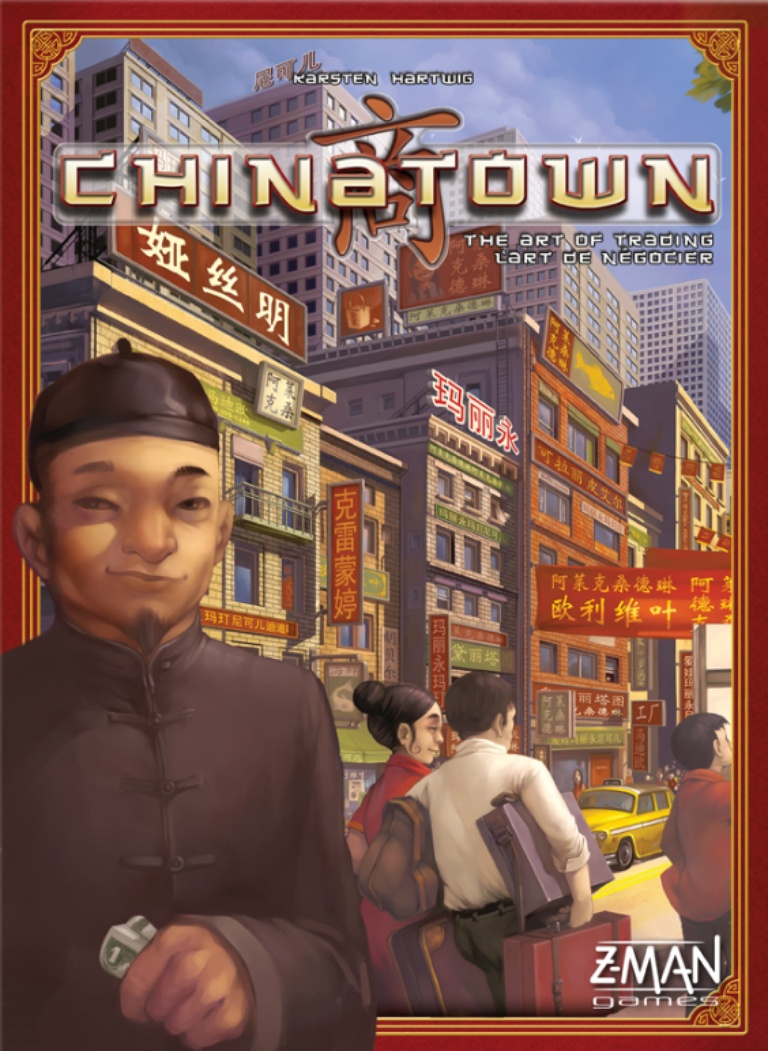 New York in the 1960's. A new wave of Chinese immigrants is moving into Chinatown. The adoption of the new immigration act has launched the district in a demographic boom! It now reaches Canal Street to the north and Bowery Street to the east. The immigrants, hard-working men and women, are arriving by the thousands to buy buildings, establish businesses and fulfill the American Dream! In this game, you are one of them. With all your savings in hand, the Big Apple is up for grabs! Will you know how to use your talents and acquire the most extraordinary fortune in America?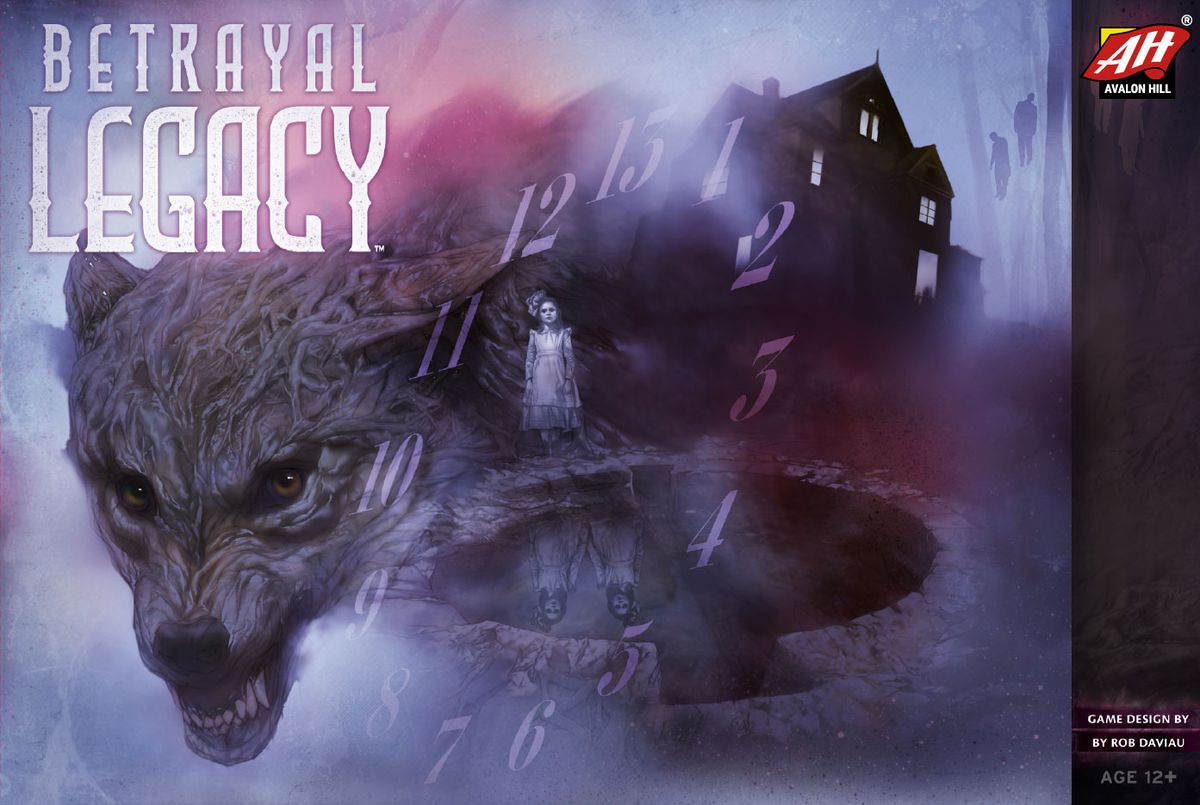 Betrayal Legacy marries the concept of Betrayal at House on the Hill — exploring a haunted mansion — with the permanency and multi-game storytelling exhibited by Daviau's Risk Legacy and other legacy games that followed. Betrayal Legacy consists of a prologue and a thirteen-chapter story that takes place over decades. Players represent families, with specific members of a family participating in one story, then perhaps an older version of those characters (assuming they lived) or their descendants showing up in later stories.
Why would people keep exploring a haunted mansion for decade after decade, especially when horrible things happen there? Curiosity, I suppose, or perhaps an ignorant boldness that comes from the belief that we know better than those who have come before. Look at all that we've learned, marvel at the tools we have at hand! Surely we'll all exit safely this time...
As with other Betrayal titles, the game is narratively-driven, with elements that record the history of your specific games. The tools mentioned earlier, for example, become attached to specific families. This isn't just a bucket; it's my bucket, the one my grandpappy used to feed his family's pigs when he was a boy, and while you can certainly use that bucket, I know how to wield it best from the time he spent teaching me how to slop. Yes, it's an heirloom bucket, and when kept in the family, I get a bonus for using it.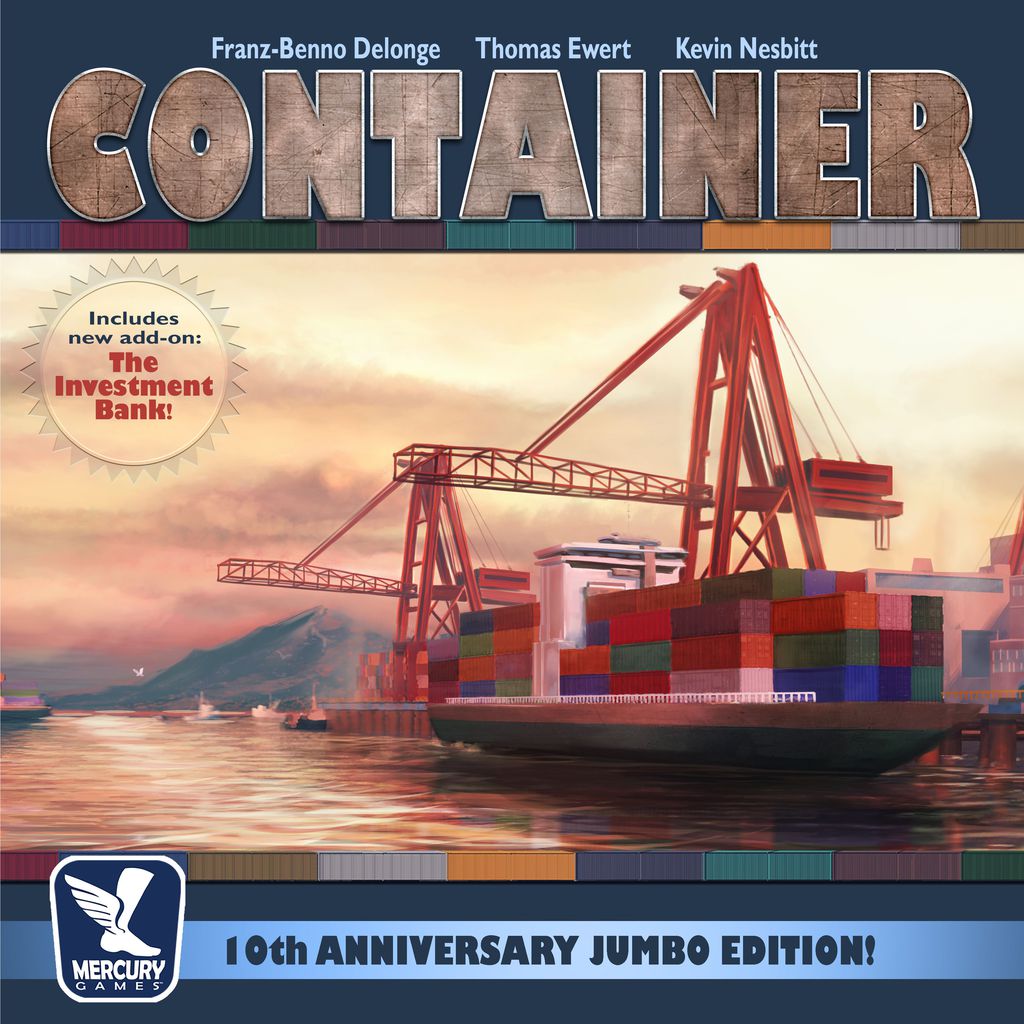 Container, the classic game of big ships and big production, returns in a 10th Anniversary Jumbo Edition! Now with huge ships and realistic containers to load and unload, building (or destroying) your living economy has never been more fun!
Container is an easy game with an open economy and lots of meaningful decisions. Build factories and warehouses, or focus on shipping goods to your island. Take advantage of government subsidies to ensure maximum profits! But watch out for your cash reserves because the player-driven market can go sour at any time, and you'll need to be ready to change your strategy.
Also included in this edition of Container is an all new add-on called "The Investment Bank". This new entity operates as a game-controlled broker who is seeking to maximize their own profits. Watch as the three brokers try to build their own cash and container resources and be ready to make a deal when the price is right. The Investment Bank add-on ensures new and interesting challenges for even the most seasoned Container player.
This 10th Anniversary Jumbo Edition of Container features resin miniature ships 7 inches long!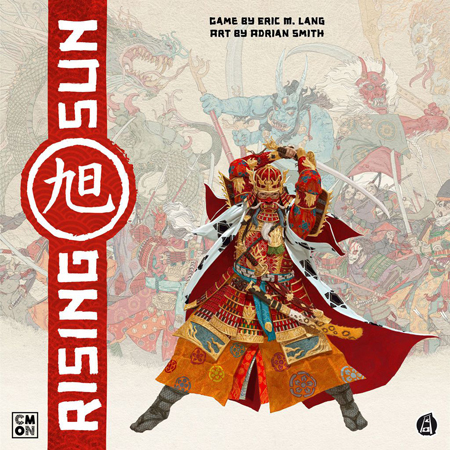 Rising Sun is a spiritual successor in the same mythic big box series as Blood Rage: same designer, same artist, same studio and same sculptors.
Rising Sun is a game about honor, negotiation, and warfare in a feudal Japan where the ancient gods (kami) have returned to rebuild the empire.
Whereas the distant ancestor of Blood Rage was Risk, Rising Sun claims Diplomacy as its distant ancestor. Tackle negotiations, alliances, and war. Capture hostages and commit seppuku. The game features an honor track, which rises and falls based on your actions.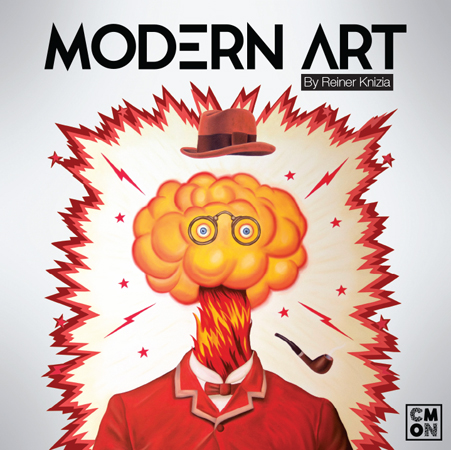 Buying and selling paintings is a very lucrative business, at least that's what Hollywood's led us to believe, and that's the premise of this game. Five different artists have produced a bunch of paintings, and it's the player's task to be both the buyer and the seller, hopefully making a profit in both roles. He does this by putting a painting from his hand up for auction each turn. He gets the money if some other player buys it, but must pay the bank if he buys it for himself. After each round, paintings are valued by the number of paintings of that type that were sold. The broker with the most cash after four rounds is the winner.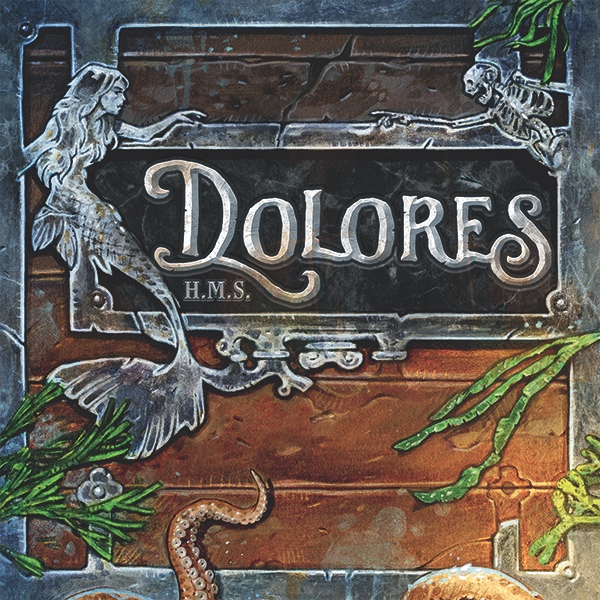 Eric M. Lang and Bruno Faidutti have joined forces to create the ultimate prisoner's dilemma game. Do you cooperate and risk getting outsmarted by a greedy player? Or do you compete and risk losing everything?
You are pirates who just looted a ship and must negotiate how to split the treasure. There are seven types of loot with values from 1 to 3. At the end of the game, you only score the treasure types you have the most and least of.
On each turn, open four new treasures: two in front of you and two in front of your neighbour. Simultaneously decide how to split them. Choices:
Peace (I want the 2 in front of me)
War (I want them all)
First pick (I want just one, pick first)
If both players choose peace, split the loot evenly. If both choose war, lose all treasure. If both choose first pick, lose all treasure.
The game continues until the Dawn Card is drawn. 15 minutes!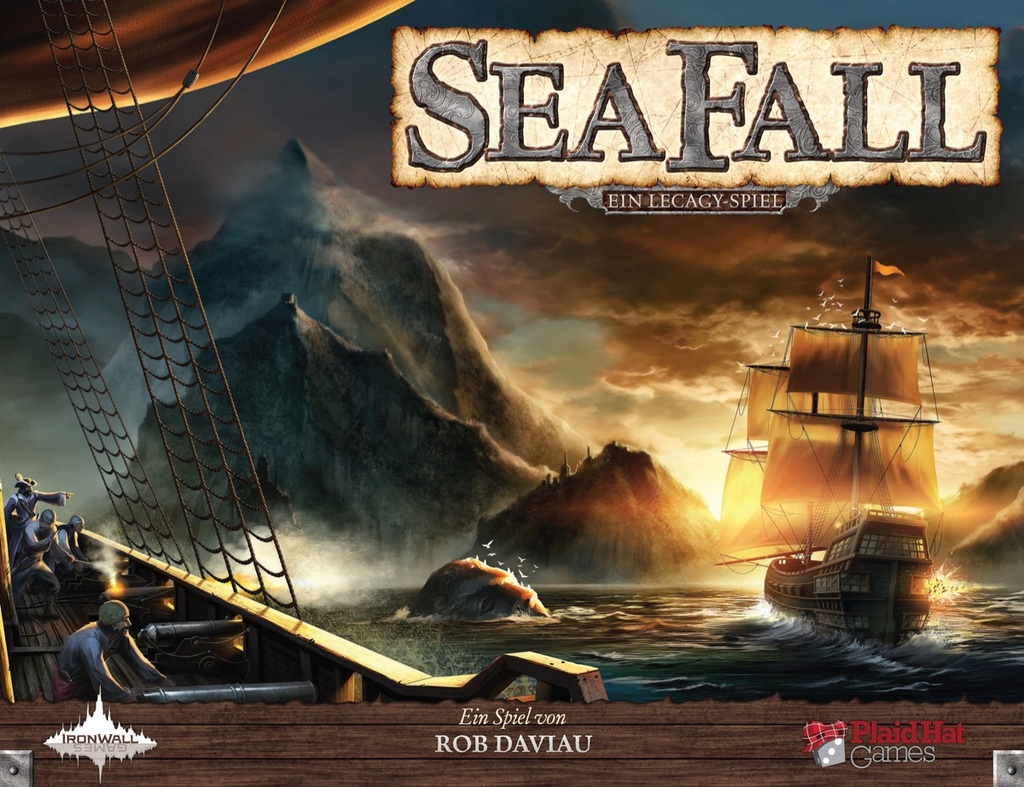 The world is emerging from a dark age where history and knowledge were lost. The great provinces have just begun re-establishing seafaring technology. Wealth and fame await leaders who are cunning and brave. Explore the coastal islands. Discover lost civilizations. Sail the open sea in search of new lands. Uncover long buried secrets. Sail until the sea falls off the edge of the world!
SeaFall is a 'Legacy' board game designed by board game industry veteran Rob Daviau. Like the players who play them, Legacy games 'remember' what happen from game to game. Player choices have irreversible impact on the game world as the game board changes, cards are modified and sealed packs are opened revealing twists and turns in an epic storyline.
SeaFall is the third Legacy game designed by Rob Daviau. It was preceded by Risk Legacy and Pandemic Legacy Season 1. Both were important and acclaimed games whose innovation and scope sent ripples through the board game community. Now, for the first time ever Rob has built a world and game from scratch around the Legacy idea.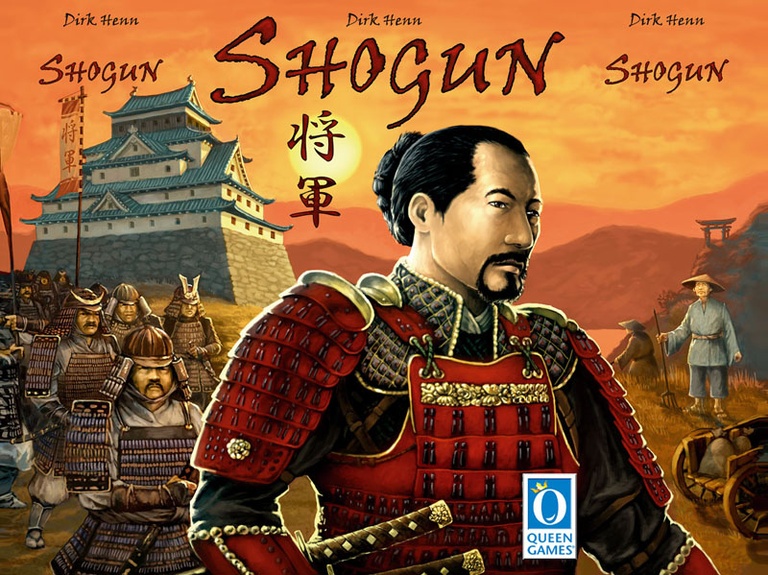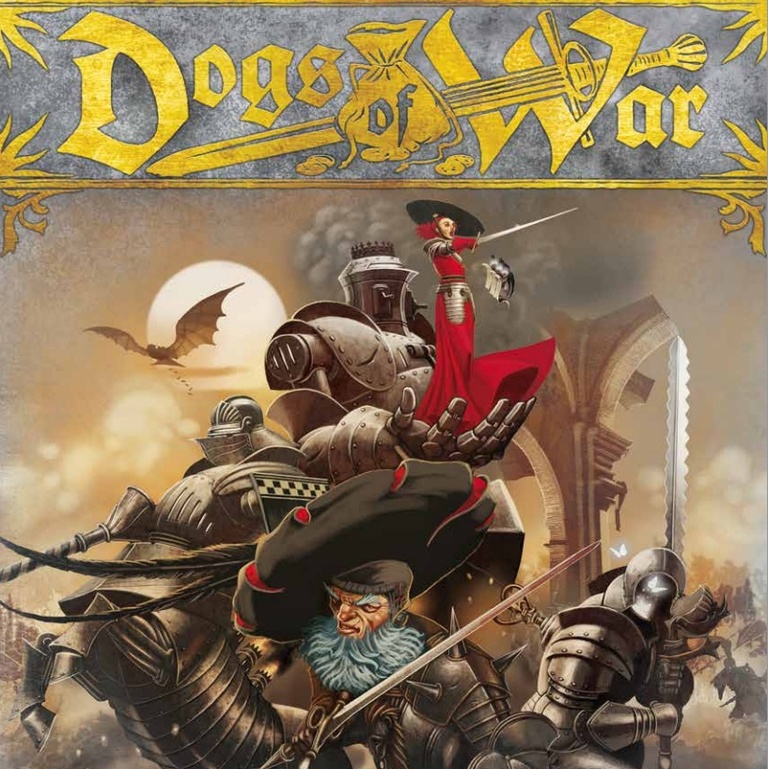 Dogs of War is an elegant game set in a steampunk-influenced renaissance universe. Noble houses engage each other in a series of fierce battles, and it's up to the players and the Dogs of War they control to deploy their private armies in support of whatever house they wish to favor. Clockwork knights and imposing war machines shift the tides of war as they enter the battlefields, but the interest of their Dog of War captains actually lie in the rewards offered by each noble house to its supporters. Each Dog of War has a special ability that helps them claim influence, win battles, or betray the house to which they've sworn allegiance!
Dogs of War is not a game of pure military power, but rather a game in which deception and betrayal often lead the way to a decisive victory. The goal for the Dogs of War is to earn the most power by the end of the game. Thanks to thoughtful game design and development, there are many ways to achieve this, like defeating other captains in battle, getting rewards from the Houses you help, amassing gold and troops, and most importantly, gaining influence with the most successful Houses.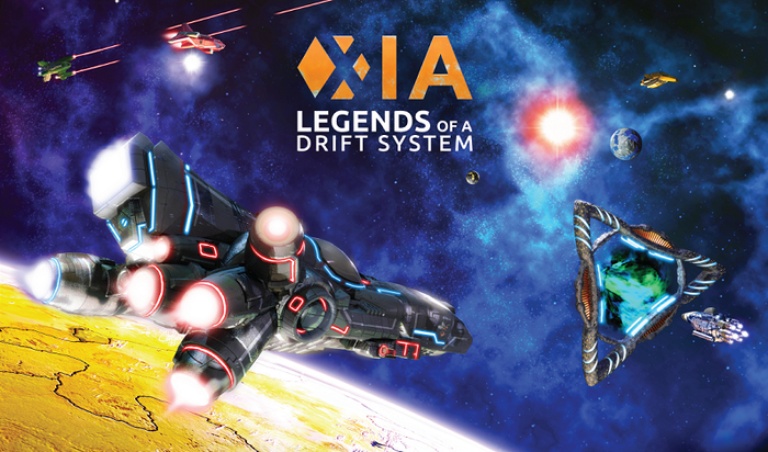 Xia: Legends of a Drift System is a 3-5 player sandbox style competitive space adventure. Each player starts as a lowly but hopeful captain of a small starship.
Players fly their ships about the system, completing a variety of missions, exploring new sectors and battling other ships. Navigating hazardous environments, players choose to mine, salvage, or trade valuable cargo. Captains vie with each other for Titles, riches, and most importantly Fame.
The most adaptive, risk taking, and creative players will excel. One captain will rise above the others, surpassing mortality by becoming Legend!
Customize: Each player begins the game by choosing and customizing a Tier 1 starship. Invest all your money in engines and be a rapid, yet fragile, explorer. Put all your credits into an uber missile and watch other players flee in terror. Get a small engine and save space and credits to invest in buying and selling cargo. Or create a well rounded ship, ready for anything. In Xia, the choice is always yours.
Adapt: The goal of Xia is to become the most famous captain. Completing missions, besting ships in combat, purchasing higher tier ships, selling Cargo Cubes and claiming Titles are all ways that players can earn Fame Points. The best pilots will adapt to their surroundings, making snap judgments and changing plans on-the-fly. If you can think on your feet, you'll do well in Xia!
Sandbox: The real fun of Xia is that each game will be different. There is no set direction of play, players may choose to be peaceful traders, fierce pirates, workers, miners, opportunists, etc. The game board is randomly laid out and explored each time you play. Players might choose not to explore at all, creating a tiny arena for swift and deadly combat, or explore all 19 sectors and have a large play-scape to exploit. It's up to you!