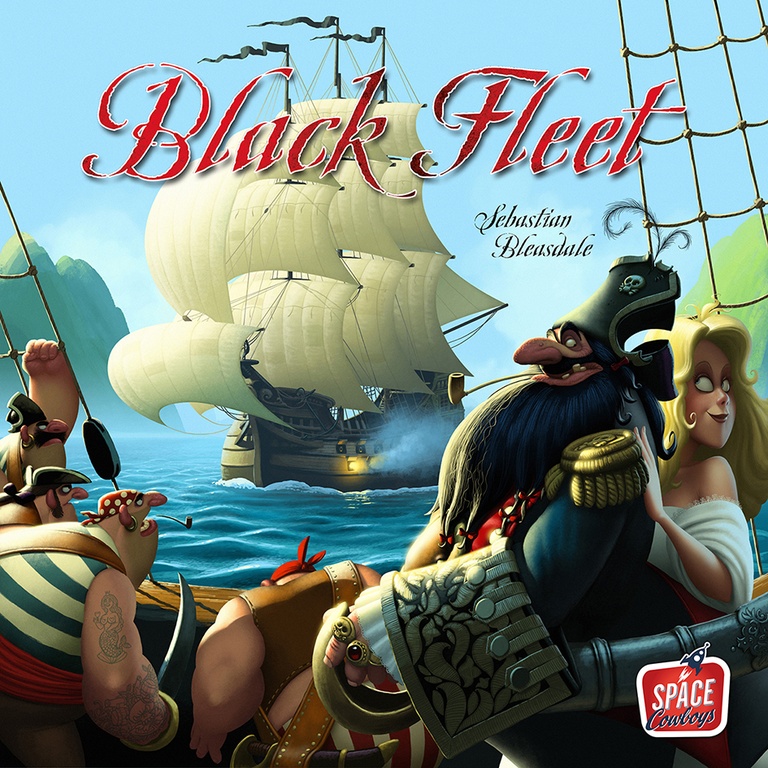 Pirates, merchants, and even the occasional captain of a Navy ship all seek glory and fortune on the Caribbean seas!
In the easy-to-play, tactical card-driven board game Black Fleet, you're in command of three different types of ships: your merchant ship earns you doubloons by conveying goods from one port to another, your pirate ship by attacking and stealing goods from merchants and burying them on islands, and the Navy ships by sinking your opponents' pirate ships. With your (not-always-honestly-won) money, you'll improve your ships by buying advancement cards, giving you powerful additional abilities.
Outwit your opponents with fortune cards and combos, earn money faster than they do, and pay the ransom for the governor's daughter to win the game!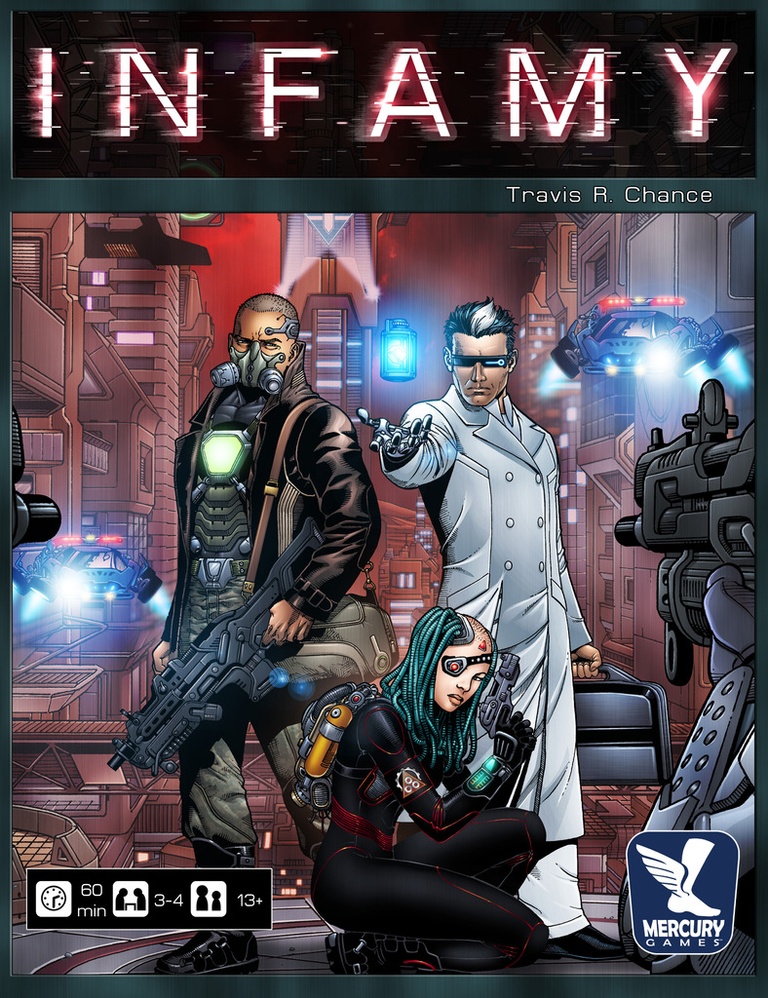 In the Martian mining colony of ARES-6, crime pays. Three factions vie for control of this corrupt new world and everything within it. You are a mercenary known as a "freelancer", here to profit off the conflict, to make a name for yourself – but ambition alone isn't enough. A network of seedy contacts will assist you in undertaking the dangerous missions necessary to bolster your rep. Whether it's hiring henchmen to carry out your dirty work or plotting with secret schemes, you'll let nothing stand between you and your squalid goals.
In Infamy, players find that nearly anything can be bought for the right price. Players attempt to win the game by being the first to reach 15 Infamy points or by reaching the highest reputation level in any one of three factions: the Harada Cartel, the Trust Megacorp, or the PKD Militia. The core of this auction and influence game is the "Pay to Play" mechanism in which players must sacrifice bidding power in order to place any bids at all. Spend too much time bidding against an opponent, and your currency will dwindle – but if you refuse to bid, you'll be forced to watch your opponent acquire all those things that only the criminal underworld can deliver.
Here at the end of the world, where everyone and everything has its price, there is but a single ambition that endures: Infamy.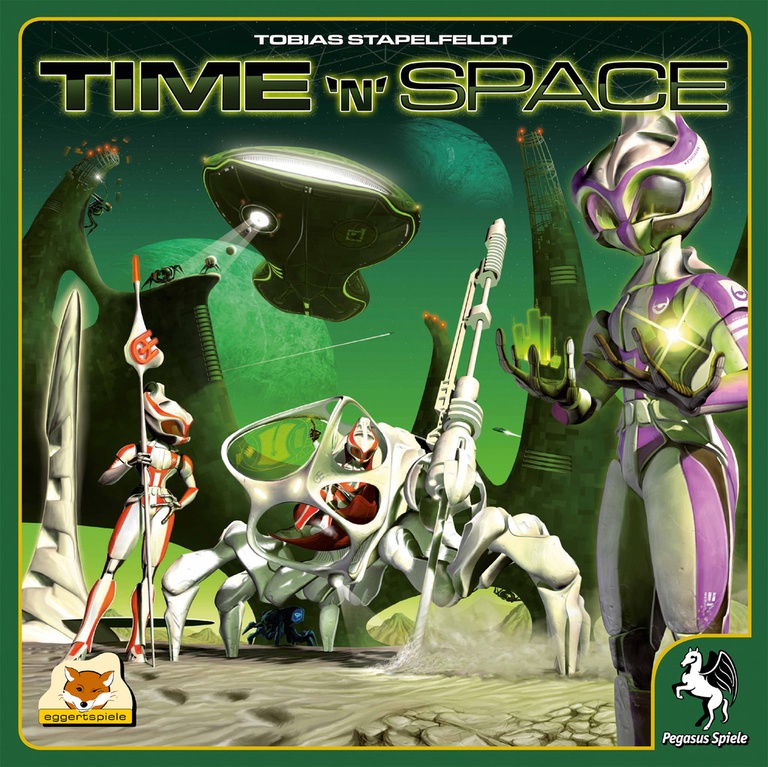 Here, where space is endless and time is precious, you face the challenges of a true space commander. From the bustling hub that is your control center, you coordinate your planet's production, transport, and demand, and travel to other planets to fulfill orders.
Time 'N' Space is a real-time, action-selection, production management, pickup-and-deliver game for 3-4 players that plays in exactly 30 minutes. In that time, you must produce goods and manage as many deliveries as possible to fulfill the demands on planets, while the other players are trying to do the same thing.
However, the most unique aspect of Time 'N' Space is the action-selection mechanism in which each of your actions requires the flip of a one-minute sand timer. Each player has only two of these timers available, so you'll need to keep a cool head and your communication channels wide open to arrange for the most opportune deals with each of the other players!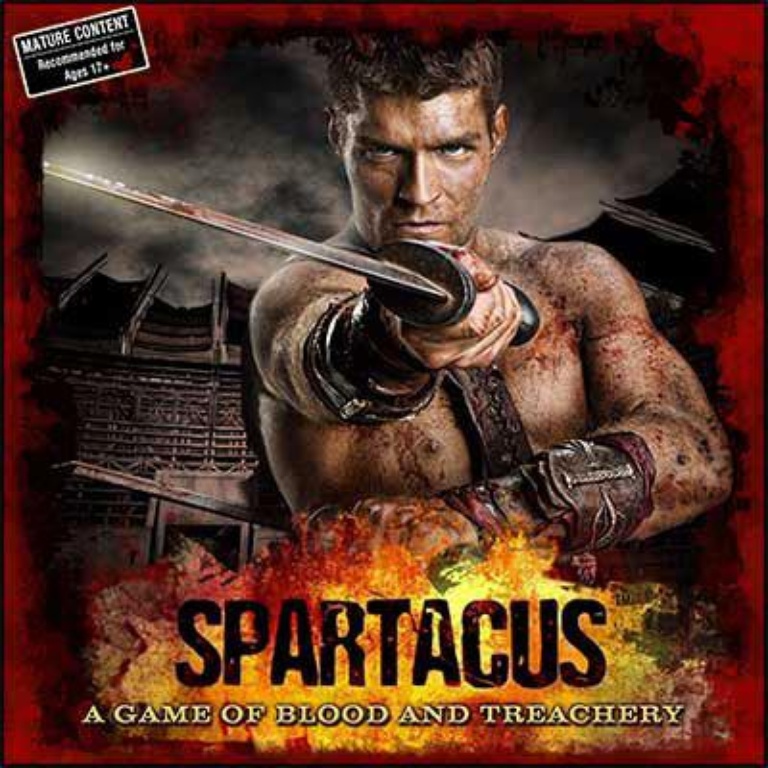 Spartacus: A Game of Blood & Treachery is an exciting game of twisted schemes and bloody combats inspired by the hit STARZ Original series. Players assume the role of the Dominus of a great house competing for influence in the era of ancient Rome. Players vie for dominance through careful diplomacy, cunning intrigues and the glory of the Arena. Undermine the machinations of rivals, leverage your wealth for advantage at market and pit your gladiators in bloody contest all with the goal of seeing your house rise to supremacy.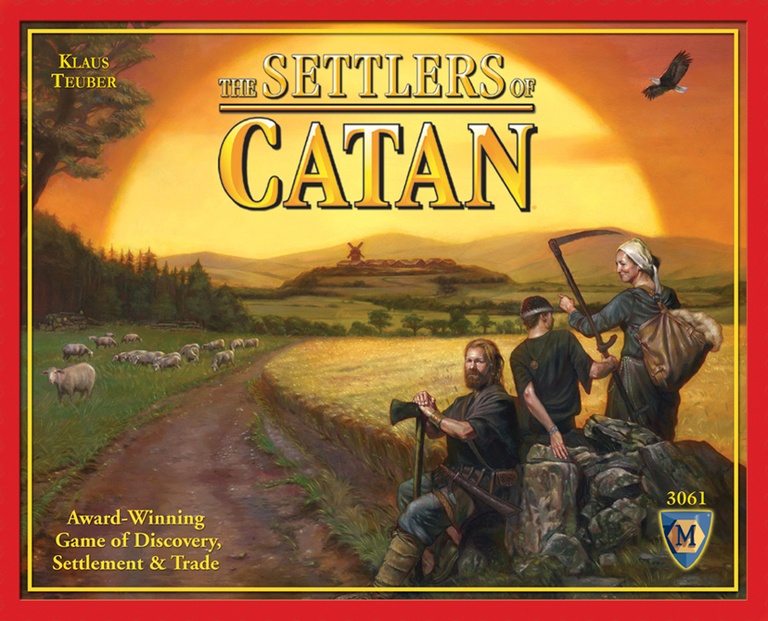 Picture yourself in the era of discoveries: after a long voyage of great deprivation, your ships have finally reached the coast of an uncharted island. Its name shall be Catan! But you are not the only discoverer. Other fearless seafarers have also landed on the shores of Catan: the race to settle the island has begun!