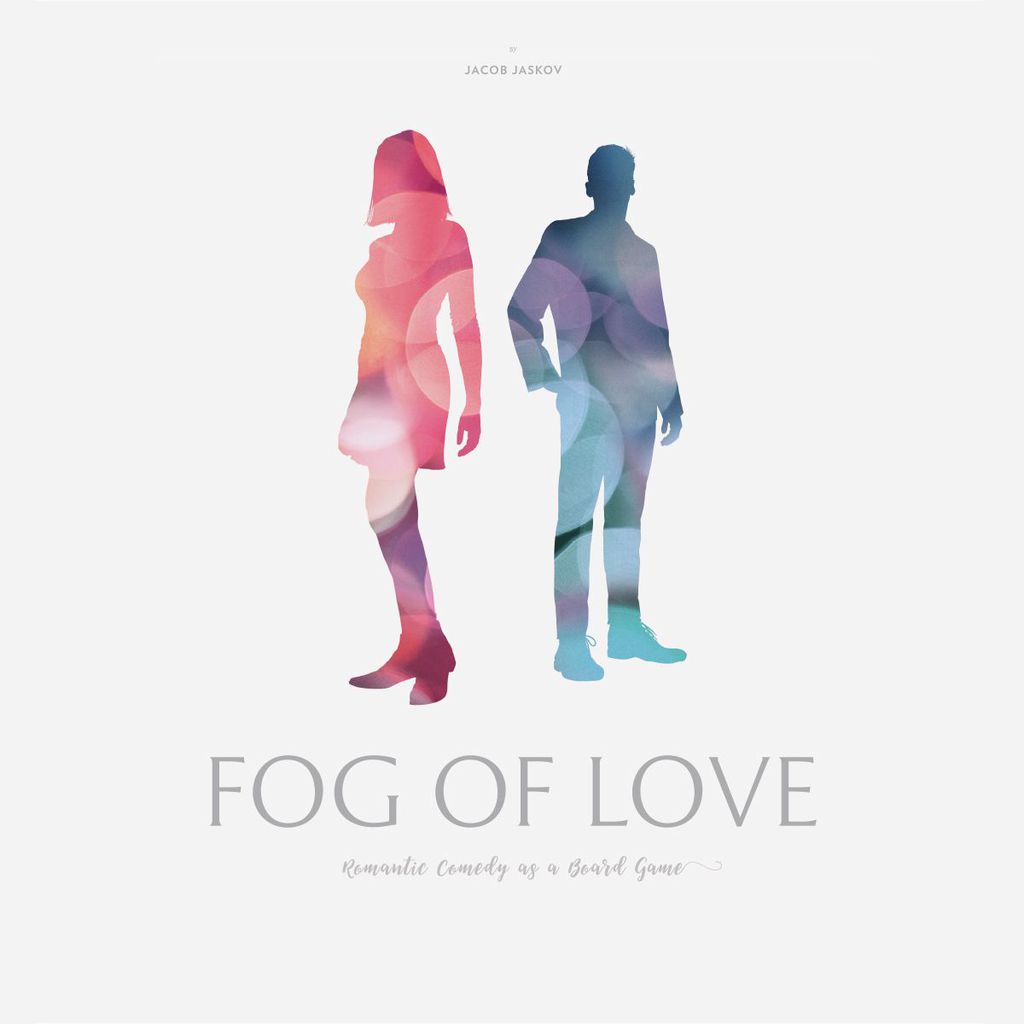 Fog of Love is a game for two players. You will create and play two vivid characters who meet, fall in love and face the challenge of making an unusual relationship work.
Playing Fog of Love is like being in a romantic comedy: roller-coaster rides, awkward situations, lots of laughs and plenty of difficult compromises to make.
Much as in a real relationship, goals might be at odds. You can try to change, keep being relentless or even secretly decide to be a Heartbreaker. It's your choice.
The happily ever after won't be certain, but whatever way your zigzag romance unfolds, you'll always end up with a story full of surprises – guaranteed to raise a smile!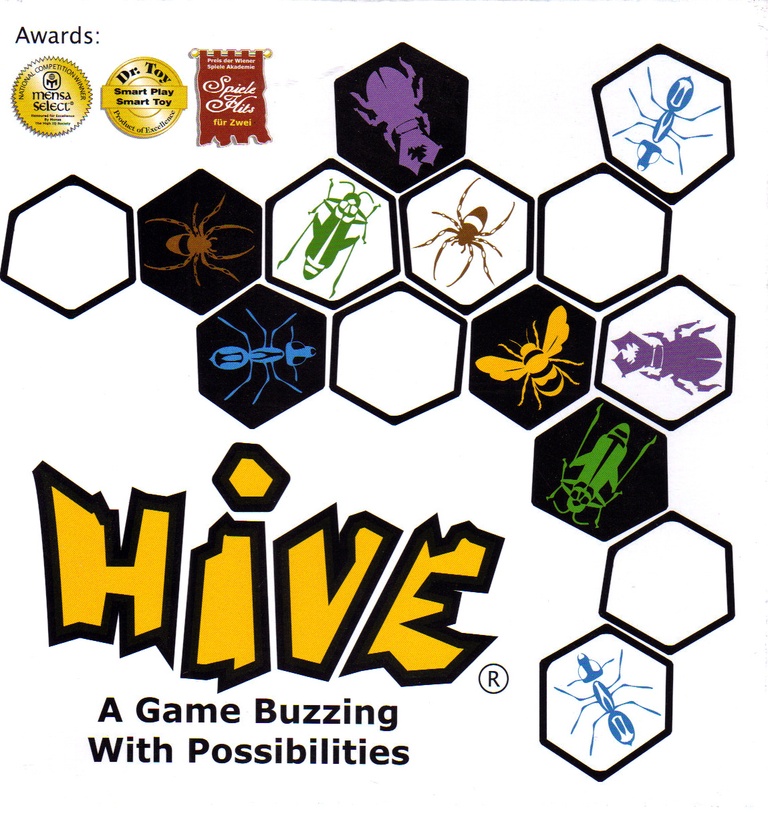 Hive is a highly addictive strategic game for two players that is not restricted by a board and can be played anywhere on any flat surface. Hive is made up of twenty two pieces, eleven black and eleven white, resembling a variety of creatures each with a unique way of moving. With no setting up to do, the game begins when the first piece is placed down. As the subsequent pieces are placed this forms a pattern that becomes the playing surface (the pieces themselves become the board). Unlike other such games, the pieces are never eliminated and not all have to be played. The object of the game is to totally surround your opponent's queen, while at the same time trying to block your opponent from doing likewise to your queen. The player to totally surround his opponent's queen wins the game.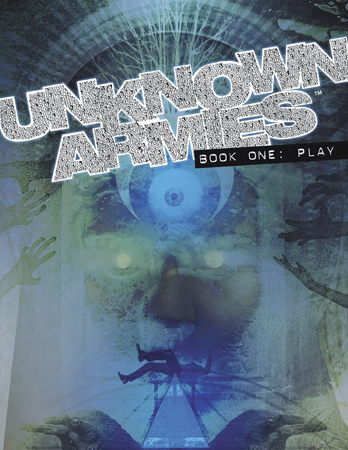 It's about getting what you want.
Unknown Armies presents magick as it might exist in a world informed by crime fiction and secret histories, as twisting wrinkles in reality created by greater and greater risk, sacrifice, and obsession. As a player, you are confronted by the consequences of your character's actions, and challenged by the implicit threat of a world shaped by the will of those who want something more than you do.
It's about being relentlessly, hopelessly human.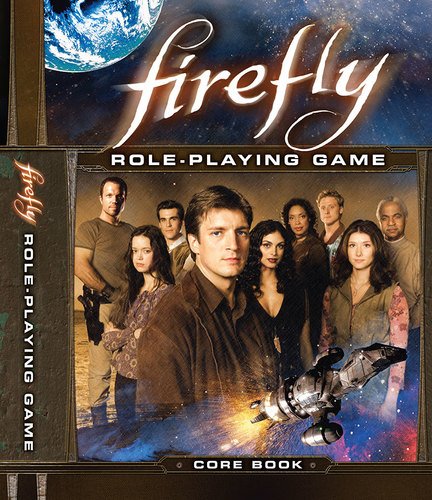 The FIREFLY RPG puts you right in the middle of the action of the wildly popular television series. You and your Crew will trade bullets with fearsome bounty hunters, folk who want what you have, or varmints that try to put out the light of hope you represent. Keep your Browncoat banner flyin' high and dodge Alliance cruisers. Side with the Alliance and track down riff-raff to haul 'em in for justice. Explore your 'Verse to find a crew, find a job, and keep flyin'!
The Firefly RPG uses a freewheelin' version of the award-winning Cortex Plus System to bring the 'Verse to life online or at your table in this 350+ page, full-color game.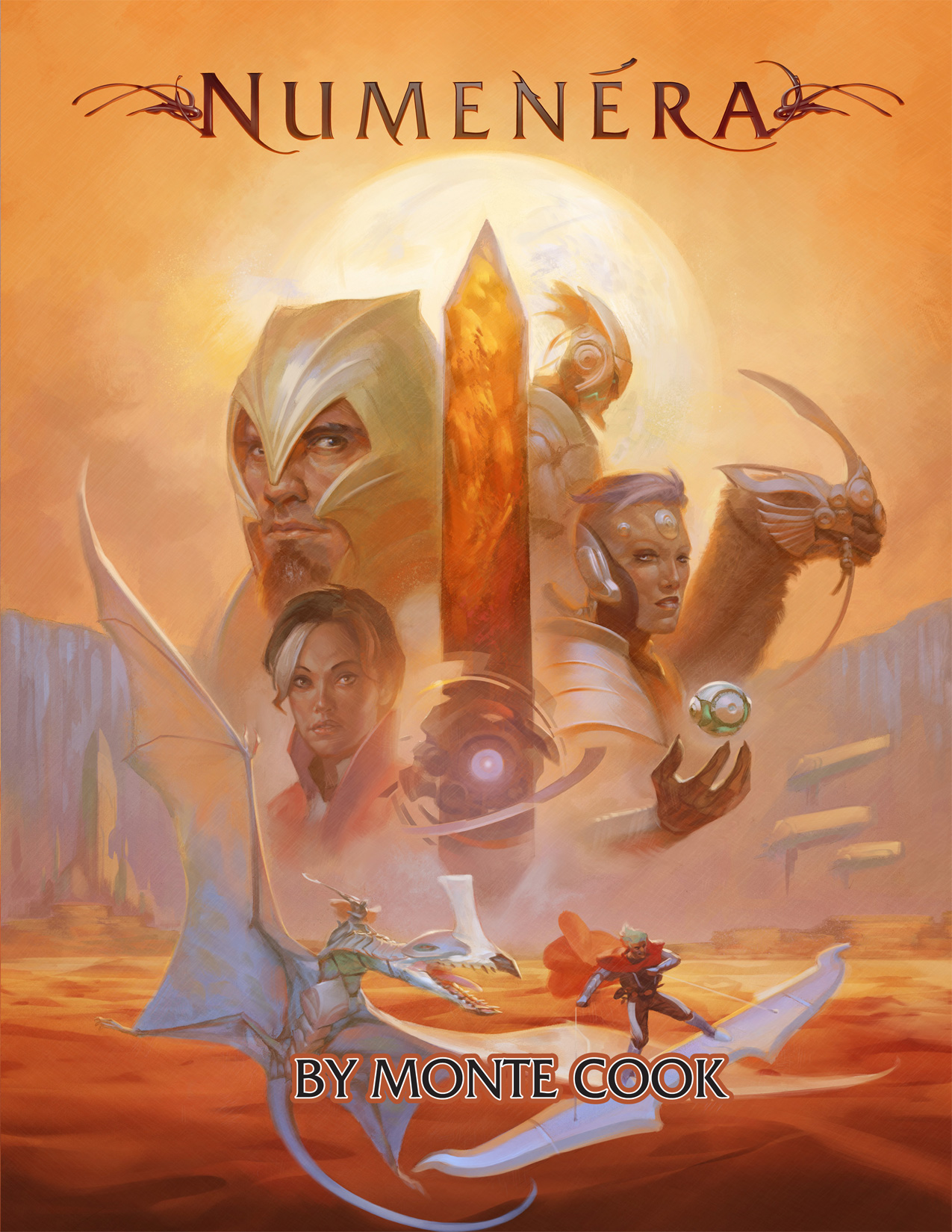 Set in a far, far distant future, the Numenera RPG puts a new spin on traditional fantasy, creating something unique to reinvigorate the imagination of gamers everywhere. Player characters explore a world of mystery and danger to find leftover artifacts of the past: bits of nanotechnology, the datasphere threaded among still-orbiting satellites, bio-engineered creatures, and myriad strange and wondrous devices that defy understanding.
Numenera
is about discovering the wonders of the worlds that came before, not for their own sake, but as the means to improve the present and build a future.
Each world stretched across vast millennia of time. Each played host to a race whose civilizations rose to supremacy but eventually died or scattered, disappeared or transcended. During the time each world flourished, those that ruled it spoke to the stars, reengineered their physical bodies, and mastered form and essence, all in their own unique ways.
Each left behind remnants.
The people of the new world—the Ninth World—sometimes call these remnants magic, and who are we to say they're wrong? But most give a unique name to the legacies of the nigh-unimaginable past. They call them…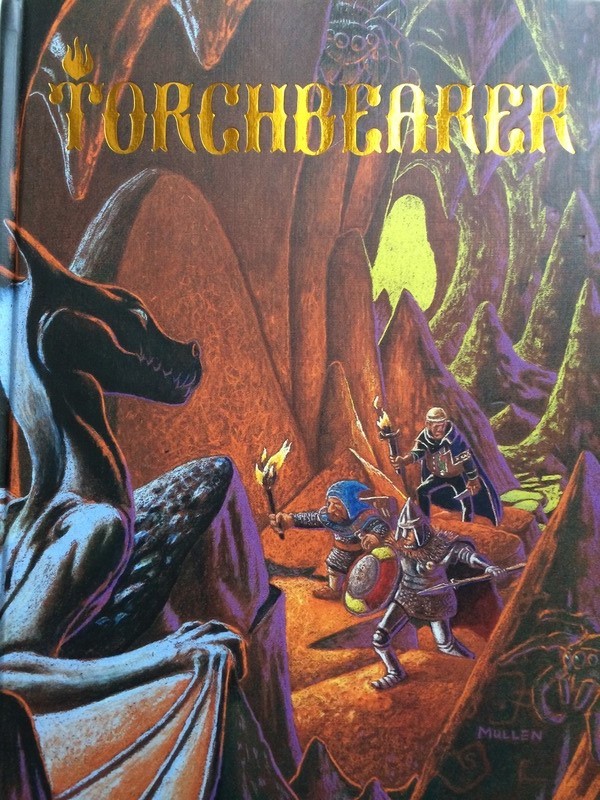 Based on the award-winning Mouse Guard Roleplaying Game, Torchbearer is a riff on the early model of fantasy roleplaying games. In it, you take on the role of a fortune-seeking adventurer. To earn that fortune, you must delve into forlorn ruins, brave terrible monsters and retrieve forgotten treasures. However, make no mistake, this game is not about being a hero or about fighting for what you believe.
This game is about exploration and survival. You may become a hero. You might have to fight for your ideals. But to do either of those things, you must prove yourself in the wilds. Because there are no jobs, no inheritance, no other opportunities for your deadbeat adventurers. This life is your only hope to prosper in this world.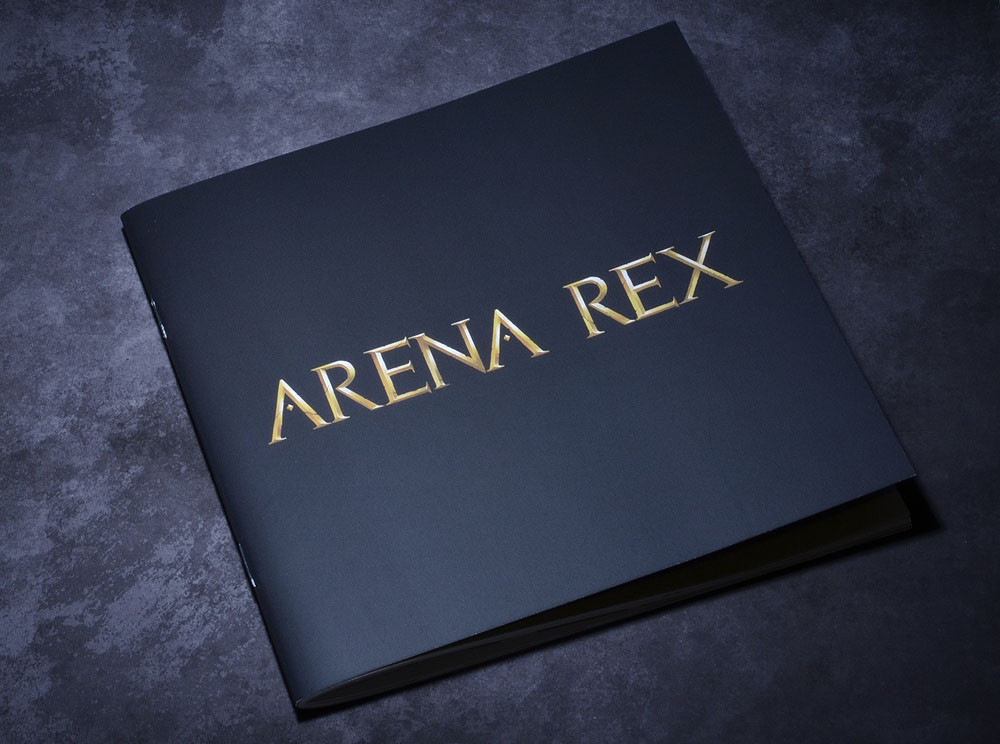 Rome, 1253 AUC: This is not the world you know. The Republic and the Empire thrive. Arenas dot the landscape. Warriors from lands both known and unknown perform upon the sands for the chance at freedom, riches, and eternal glory. Many choose this life, some are condemned to it -- they will face men, beasts, and creatures of myth, all for the favor of the crowd.
Arena Rex is a game of gladiatorial combat. Battles of 3 to 6 combatants per side are recommended, and take approximately 30 to 40 minutes to play. Simple, intuitive rules offer myriad tactical possibilities. Maneuver and arena terrain play key roles in the game along with a fatigue-based activation system that twists a traditional round structure in new and exciting ways.
Arena Rex is a miniatures line that features high quality 35mm gladiators, and encompasses not just classic styles, but much of the ancient world. Gladiators train together in ludi; the classic styles of Ludus Magnus compete with more exotic fighters from farther afield. Anachronisms are present and intentional -- the ability to combine the best aspects of disparate things is just as important as unity of purpose, and this is reflected in Arena Rex not just aesthetically, but mechanically. Players can choose gladiators freely, whether for their look, their playstyle, or because of unique benefits and synergies within a given ludus.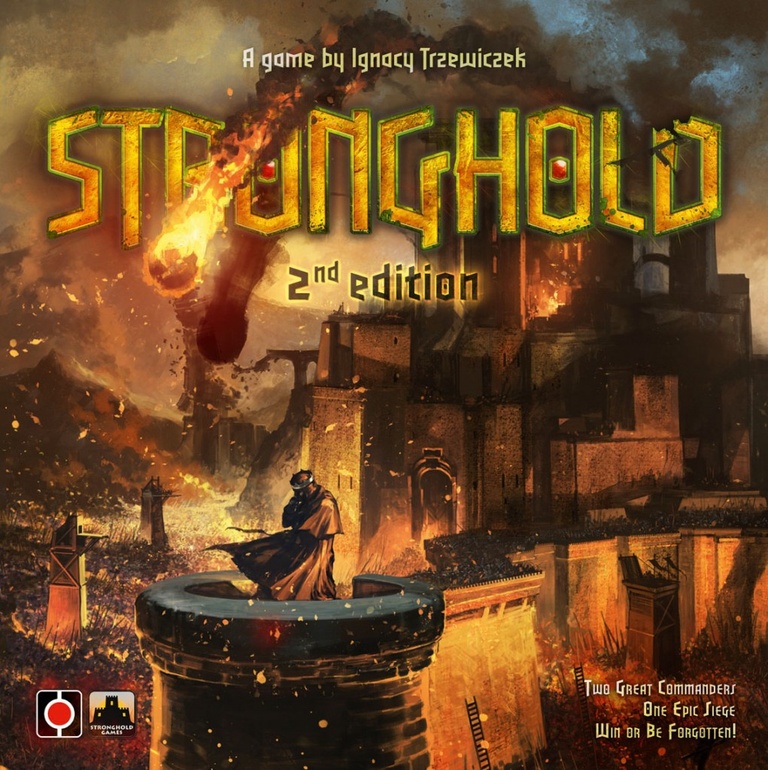 Stronghold is a two-player game telling the story of a siege. Players take opposing sides: one has to defend the stronghold, and the other has to break into the castle as soon as possible. The game board represents the stronghold itself as well as the surrounding terrain, where enemy forces are placed and whence they proceed to the walls.
The defender has a small number of soldiers manning the walls, while the invader has an infinite legion of attacking creatures. A desperate fight takes place every single turn. The invaders build war machines, equip their soldiers, train them, and use black magic rituals to achieve victory. Meanwhile, defenders repair walls, build cannons, train soldiers, and do everything they can to hold the castle as long as possible.
If the invader manages to break into the castle before the end of seven rounds, they win; otherwise the defender wins.
This second edition of Stronghold features:
• Ten objective cards for the invader and ten hidden defense plan cards for the defender; each objective encourages the invader to consider a particular move, while each defense plan shows the defender different ways to surprise the invader • Shorter gameplay than the first edition, with attackers being placed on the board during set-up • Gameplay limited to two players only, replacing the team rules in the first edition • Streamlined rules and an enhanced rulebook • Improved components, such as a larger game board and new better artwork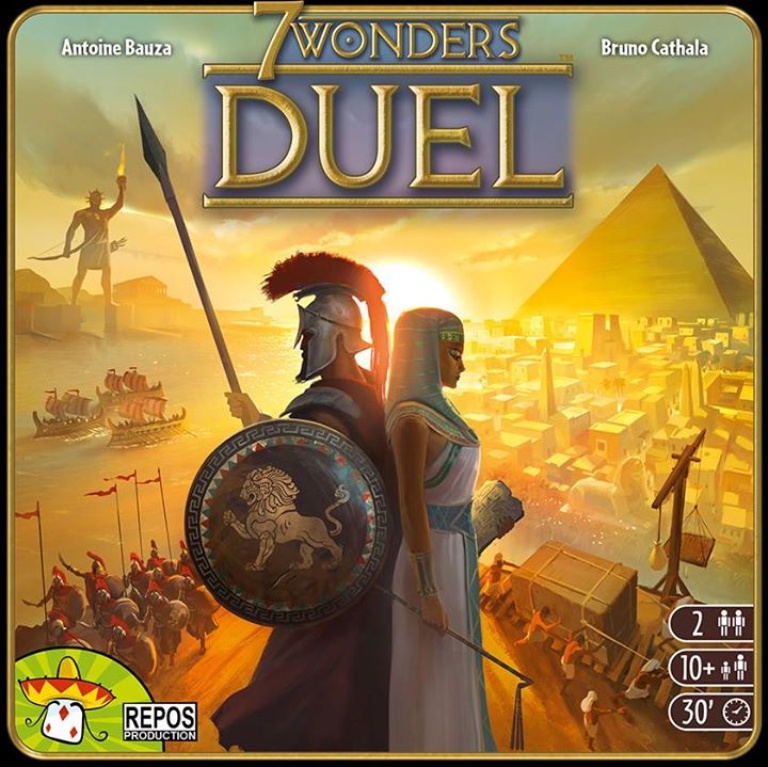 In many ways 7 Wonders: Duel resembles its parent game 7 Wonders as over three ages players acquire cards that provide resources or advance their military or scientific development in order to develop a civilization and complete wonders.
What's different about 7 Wonders: Duel is that, as the title suggests, the game is solely for two players, with the players not drafting card simultaneously from hands of cards, but from a display of face-down and face-up cards arranged at the start of a round. A player can take a card only if it's not covered by any others, so timing comes into play as well as bonus moves that allow you to take a second card immediately. As in the original game, each card that you acquire can be built, discarded for three coins, or used to construct a wonder.
Each player starts with four wonder cards, and the construction of a wonder provides its owner with a special ability. Only seven wonders can be built, though, so one player will end up short.
Players can purchase resources at any time from the bank, or they can gain cards during the game that provide them with resources for future building; as you acquire resources, the cost for those particular resources increases for your opponent, representing your dominance in this area.
A player can win 7 Wonders: Duel in one of three ways. Each time that you acquire a military card, you advance the military marker toward your opponent's capital, giving you a bonus at certain positions. If you reach the opponent's capital, you win the game immediately. Similarly, if you acquire all six different scientific symbols, you achieve scientific dominance and win immediately. If neither of these situations occurs, then the player with the most points at the end of the game wins.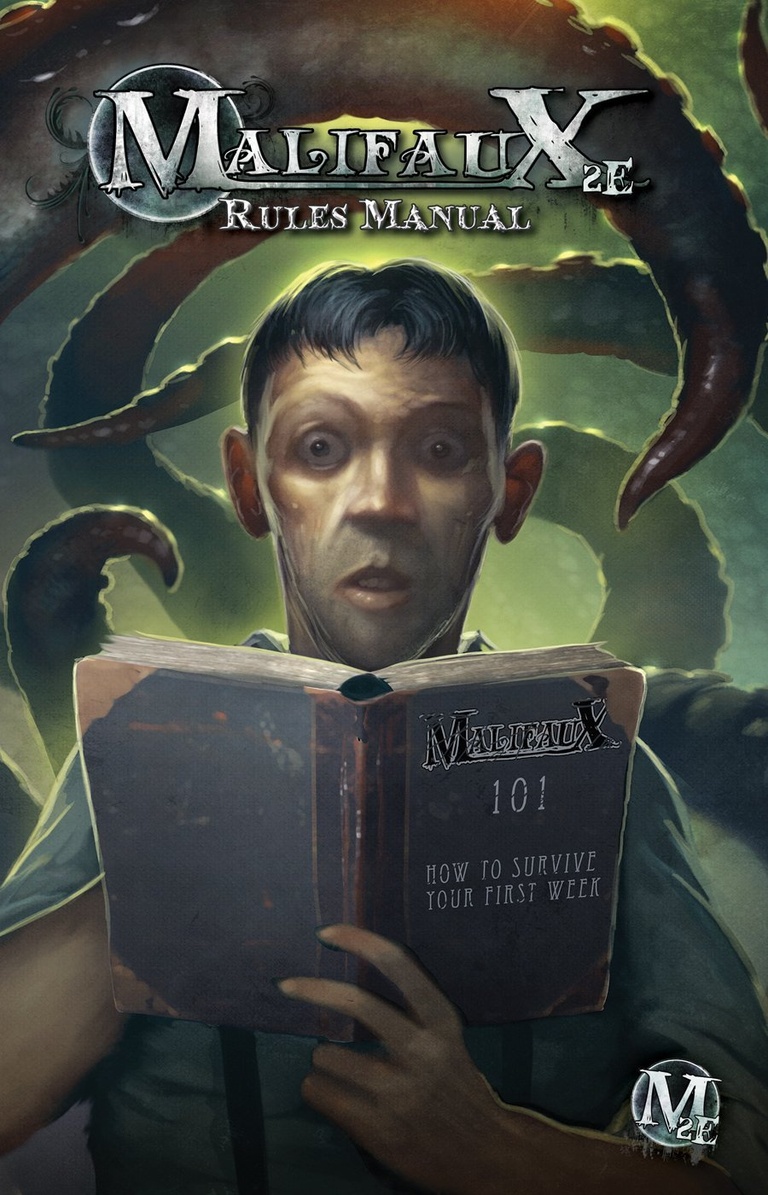 The next level of hurt is here! Malifaux is back with bigger guns, sharper teeth, and more chest-pounding action than you can believe! Malifaux 2nd Edition introduces new characters to the game, as well as never-before-seen crews, a new way to build characters using a brand-new upgrade system, and new stories branching from Twisting Fates to keep you on your toes!