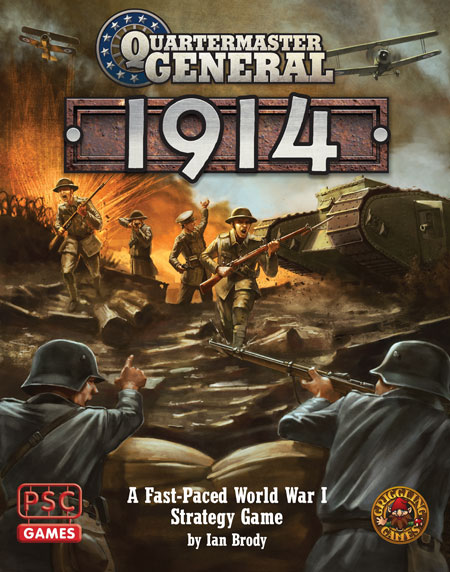 Quartermaster General: 1914 is the next title in the critically acclaimed Quartermaster General series by Ian Brody and creates a narrative of the First World War in Europe, reflecting the military, technological, and social changes that occurred over the following four years.
In Quartermaster General: 1914, each card has two different uses: one when played, and another when prepared. On your turn, you have the opportunity to both play and prepare a card. You can also spend cards to draft more troops, or use cards to attrition your opponents. However, your deck represents your overall resources, so moving too quickly through your deck early might result in your unsupported armies being swept away in the final rounds of the game. This is worth it if you can capture Berlin or Paris in 1915, but if your gambit fails, you may have a tough road ahead.
The game ends after 17 rounds of play, or earlier if one side has a commanding lead.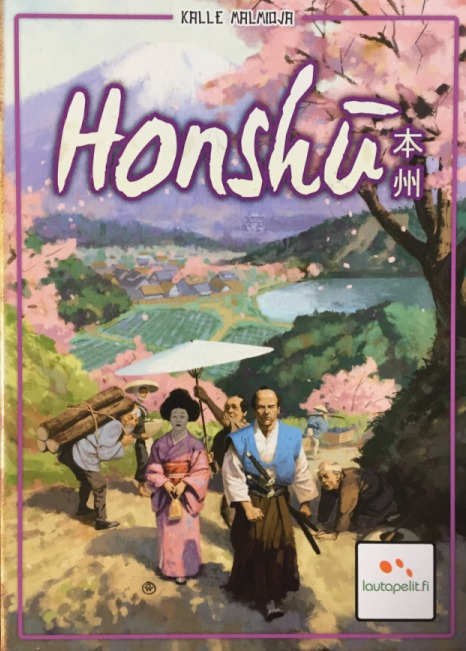 Honshu is a trick-taking, map building card game set in feudal Japan. Players are lords and ladies of Noble houses seeking new lands and opportunities for fame and fortune.
One game of Honshu lasts 12 rounds, and each round is divided into two phases. First, Map cards are played in a trick and the player who played the highest value card gets to pick first from those played. Then the players use the Map cards picked to expand their personal maps. Each player must expand their personal maps to maximize their scoring possibilities.
Manipulating your position in the player order is crucial for mastering Honshu!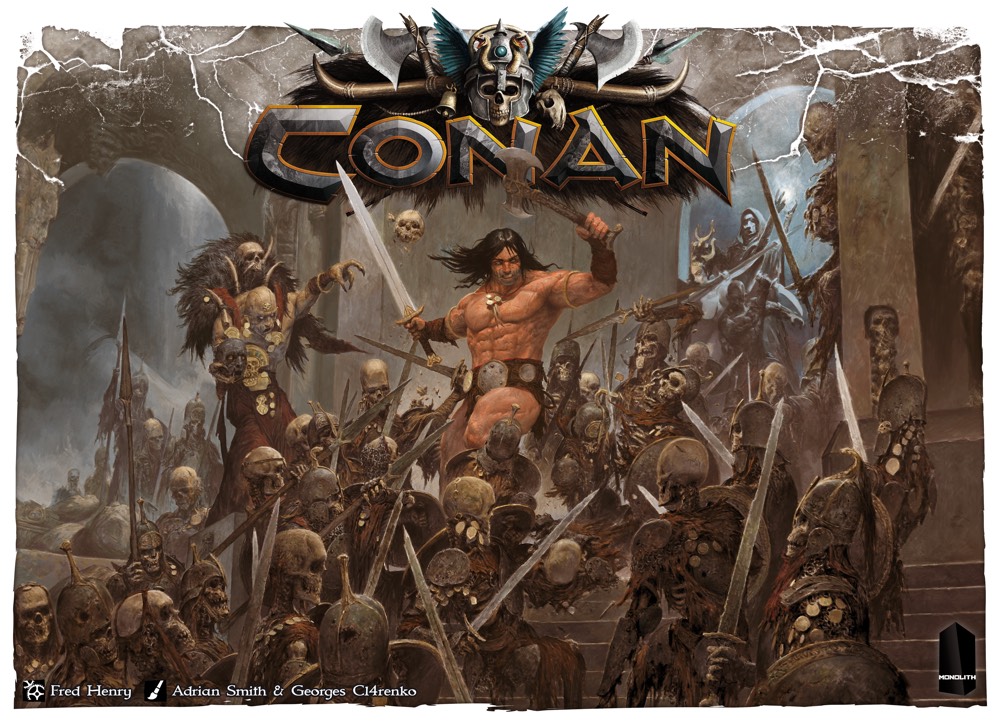 Conan, designed by Fred Henry and based on the Conan universe by Robert E. Howard, is a scenario-based semi-cooperative asymmetric miniatures board game. One player is the Opponent, playing the Opposition forces, and the other players (1 to 4) play Conan and his companions: Shevatas the thief, Hadrathus the Priest/Sorcerer, Belit the pirate queen, Valeria the warrior, etc. The game is based purely on Robert E. Howard's novels and short stories (and not the movies or other non-Howardian material). The publisher has hired Patrice Louinet, a Howard expert, to make sure the art and the scenarios are compatible with Howard's vision.
Each game is a scenario, played on a map. There will be several maps — Pictish Village, Underground temple, Tavern, Pirate ship, etc. — and each map can have several scenarios set on it. The game is fast, one hour approximately. It's possible to play several scenarios in a campaign, but you can also play each scenario individually. There is a dozen playable scenarios in the base box.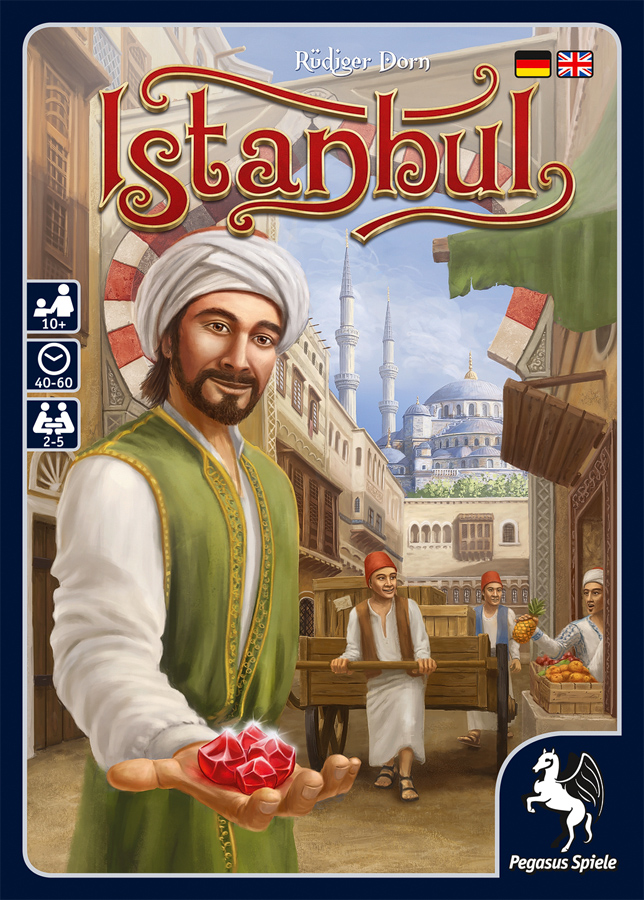 In Istanbul, you lead a group of one merchant and four assistants through 16 locations in the bazaar. At each such location, you can carry out a specific action. The challenge, though, is that to take an action, you must move your merchant and an assistant there, then leave the assistant behind (to handle all the details while you focus on larger matters). If you want to use that assistant again later, your merchant must return to that location to pick him up. Thus, you must plan ahead carefully to avoid being left with no assistants and thus unable to do anything...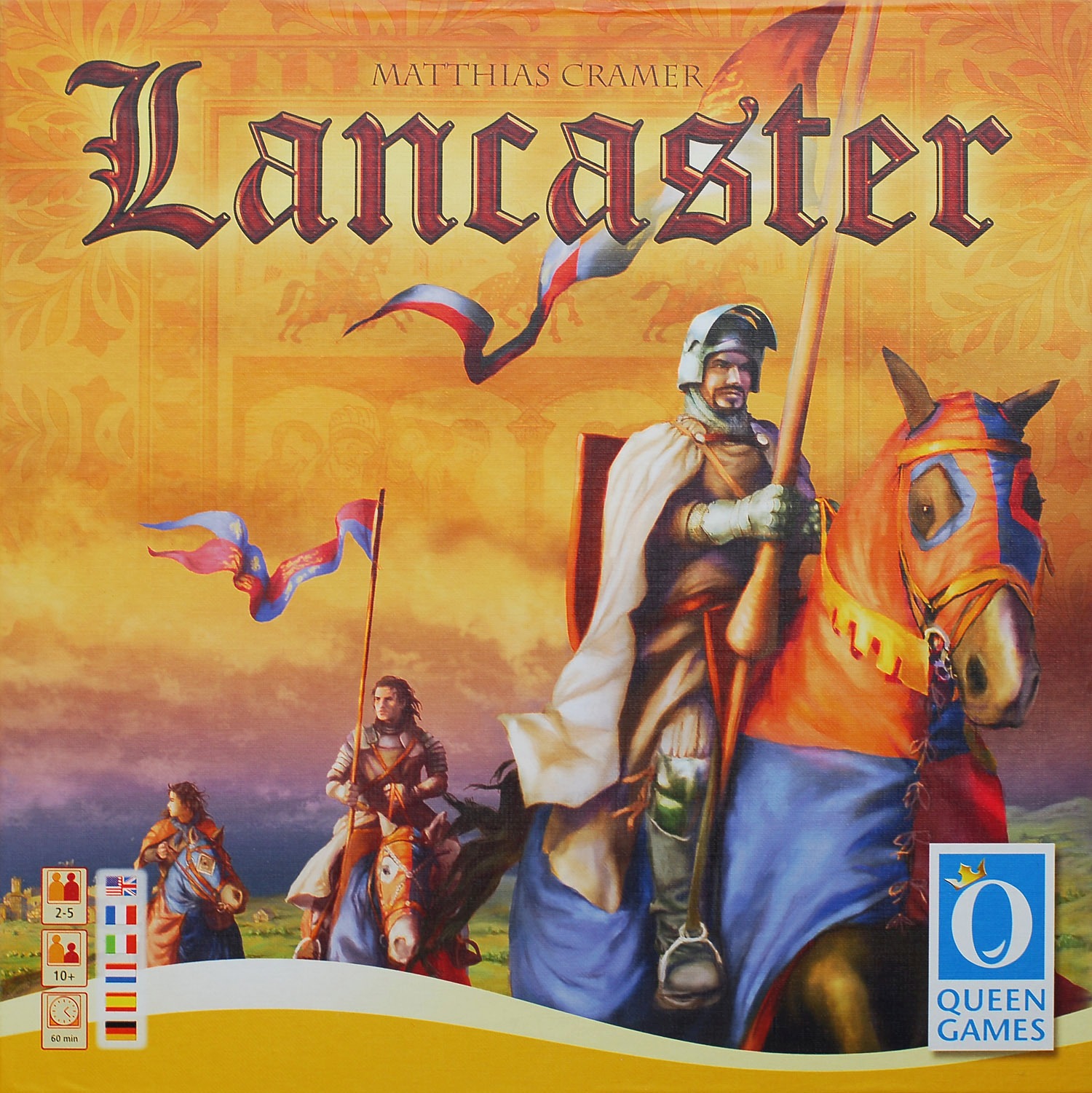 From the designer of Glen More comes a new title published by Queen Games: Lancaster. In 1413, the new king of England, Henry V of Lancaster, has ambitious plans: The unification of England and the conquest of the French crown. Each player takes the role of an ambitious aristocratic family. Who will be the best supporter of this young king, and the most powerful Lord of his time? In Lancaster the players want to proceed from simply being a Lord to the most powerful ally of the king. They may achieve this by developing their own knighthood as well as by clever deployment of individual knights in the counties of England, at their own castle, and to conflicts with France. In parliament, they try to push laws from which they will benefit themselves most. The player with the most power points at the end of the game is the winner.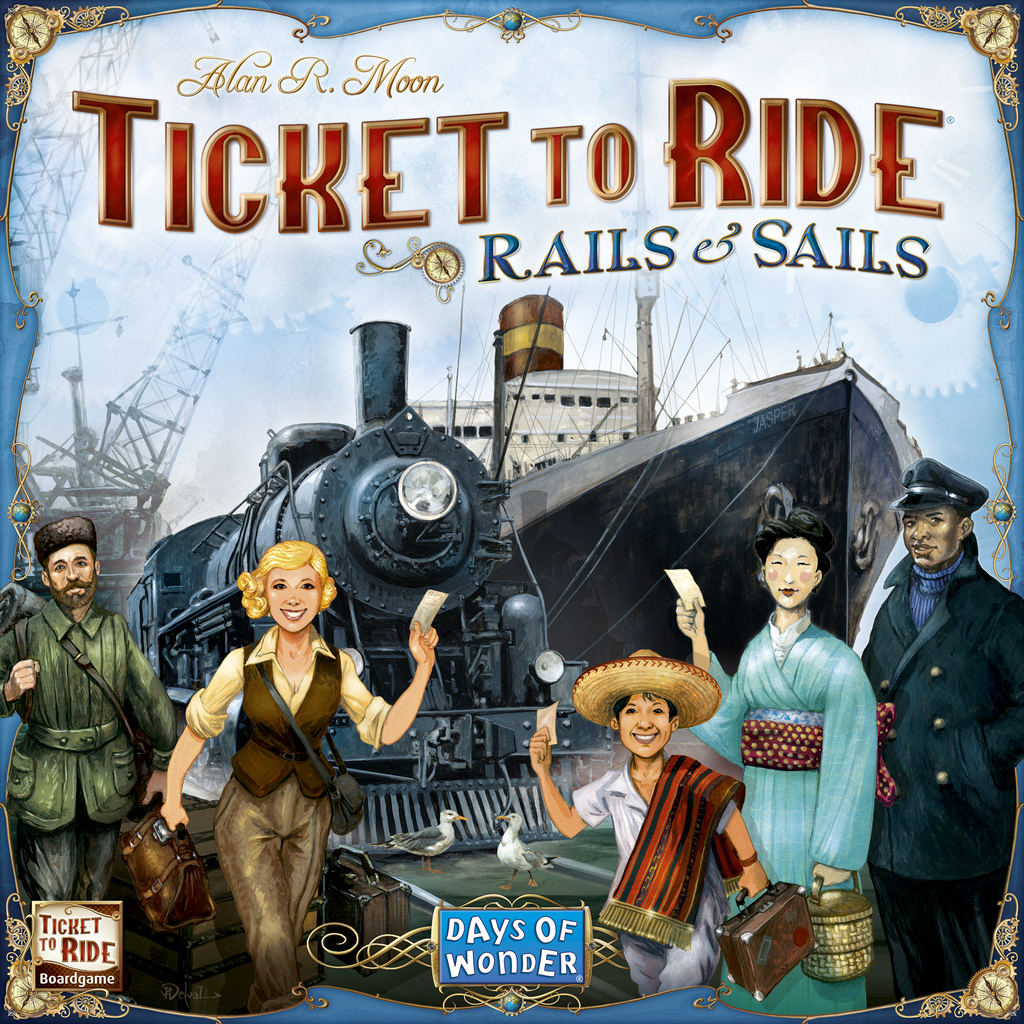 The world is changing fast. All over the world, railroad tracks bridge countries and continents, and journeys that would take weeks can now be completed in a matter of days. Seas are no longer obstacles: huge steamers carrying hundreds of passengers sail across the oceans. From Los Angeles to Sydney, from Murmansk to Dar Es Salaam, Ticket to Ride: Rails & Sails takes you on a railroad adventure across the entire globe. All aboard, and get ready for an unforgettable journey!
Ticket to Ride Rails & Sails is the new installment in this best-selling train adventure series. Players collect cards of various types (trains and ships) that enable them to claim railway and sea routes on a nicely illustrated double-sided board, featuring the world map on one side and the great lakes of North America on the other. Elegantly simple and fast to learn, it takes the Ticket to Ride series to the next level! Veteran railroaders as well as family and friends will be delighted to set sail to the new horizons of Ticket to Ride…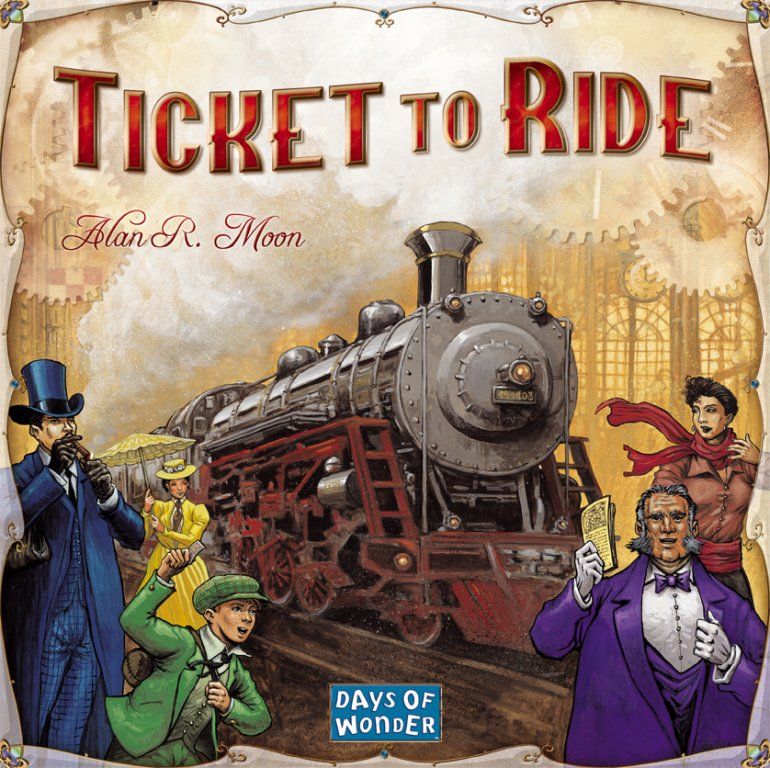 Ticket to Ride is a cross-country train adventure in which players collect and play matching train cards to claim railway routes connecting cities throughout North America.
The longer the routes, the more points they earn.
Additional points come to those who can fulfill their Destination Tickets by connecting two distant cities, and to the player who builds the longest continuous railway.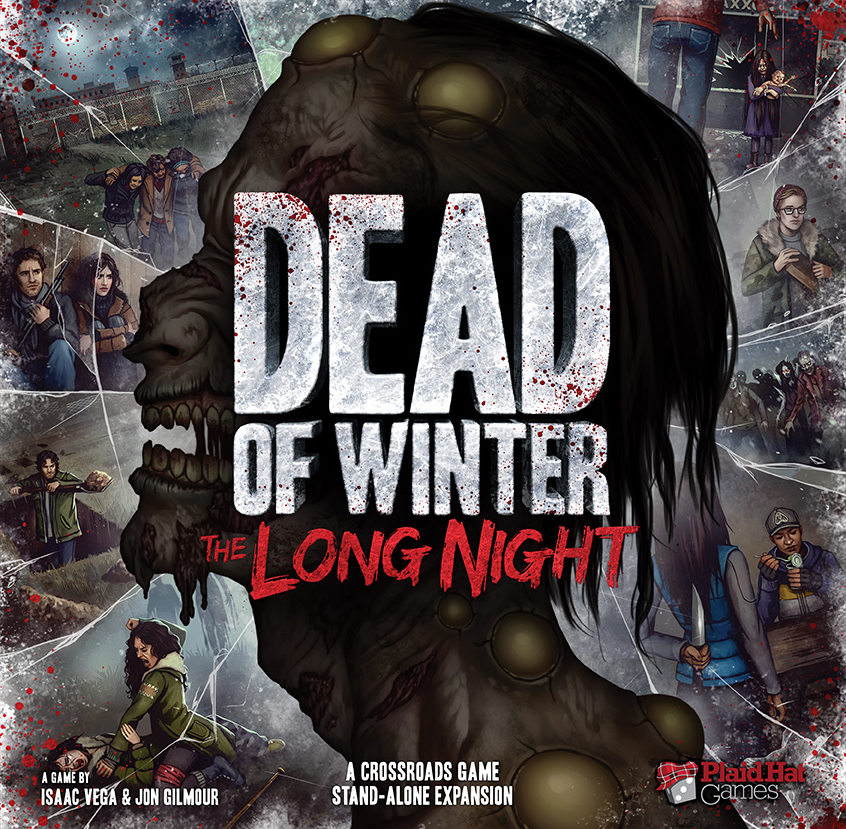 Dead of Winter: The Long Night is the new stand-alone expansion for Dead of Winter: A Crossroads game.
Obtain more of everything that made Dead of Winter an epic struggle for power and survival! Experience a new colony full of new survivors and new gameplay elements, each of which is introduced to players through its own game scenario. Fight off bandits from another colony, build improvements to your colony, and most intriguingly, unravel the mysteries of the new Raxxon Pharmaceutical location. It is full of powerful items, but also full of Raxxon's twisted human experiments that show up in the game as disturbing new enemies.
Dead of Winter: The Long Night can be bought alone and is a fully-realized Dead of Winter experience by itself. You can also combine everything - characters, items, objectives, crossroad cards, etc - between The Long Night and the original Dead of Winter.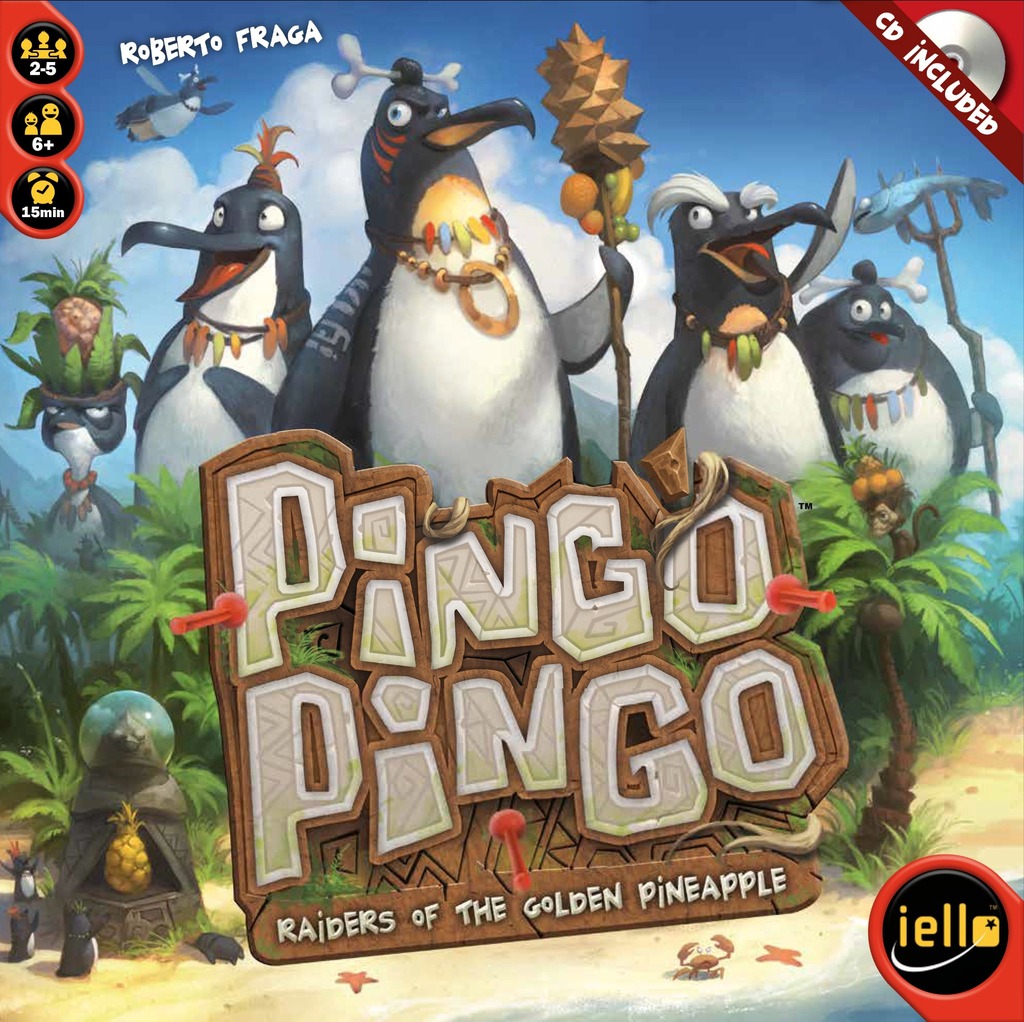 Pingo Pingo has everyone searching for the Golden Pineapple while trying to avoid warrior penguins and reacting to a real-time soundtrack. A frenetic dexterity game driven by an action-packed soundtrack, Pingo Pingo demands players collect the most treasure, but avoid traps critters and fearsome foes. Be brave, fast, focused, and precise as the soundtrack counts down, while you attempt to face every challenge and make it safely back to your boat.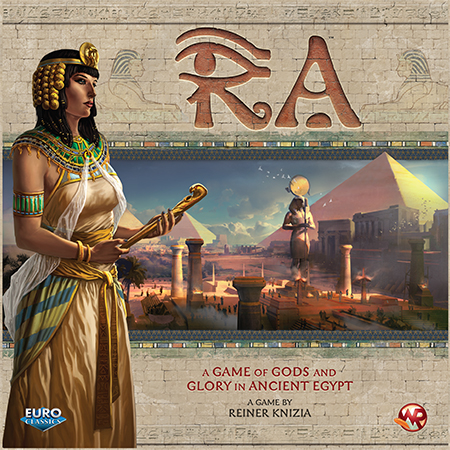 Dr. Reiner Knizia's Ra, a gripping auction game of dynasty-building, has been redesigned and republished by Windrider Games. Ancient Egypt awaits your guidance, from building stunning monuments that will stand for millennia to cultivating formative agriculture, art, astronomy, religion and writing. Outbid your fellow advisors for the most impactful elements of society so your name might go down in history with the exceptional civilization you have overseen from the very beginning.