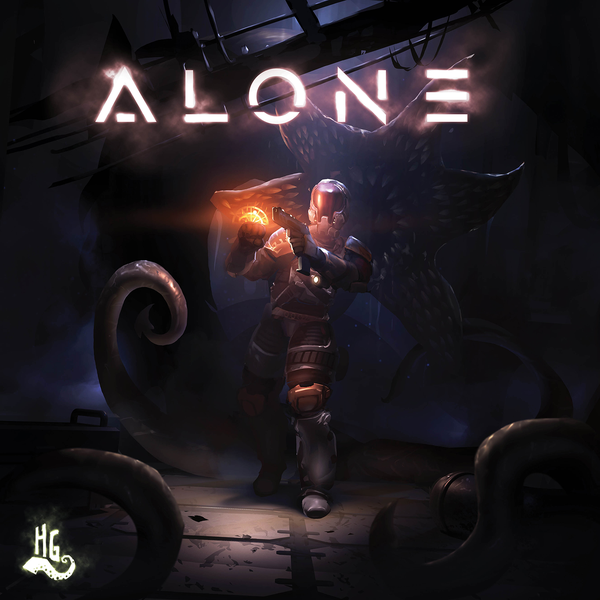 Alone is a sci-fi survival horror / dungeon crawler game that will pit a single, stranded hero against 1-3 evil masterminds who will do their best to stop the hero from completing a quest to discover the truth and save his companions.
The Evil players always have the full map of the scenario in front
Wage war against opponents on a hexagonal board. Prepare your armies to face off on the battlefield and surprise your enemy with your choice of special abilities!
Monolith Arena is a fantasy battleground board game built around the base engine of Neuroshima Hex, which is also from designer Michał Oracz. The game includes four factions, with unique abilities and units! Each player has a monolith that serves as their headquarters, and each player seeds their monolith with three tokens that provide special abilities. When an opponent damages your monolith, you remove the top layer to expose the first token, gaining its special ability, so being attacked can actually make you stronger — albeit while still moving you toward defeat...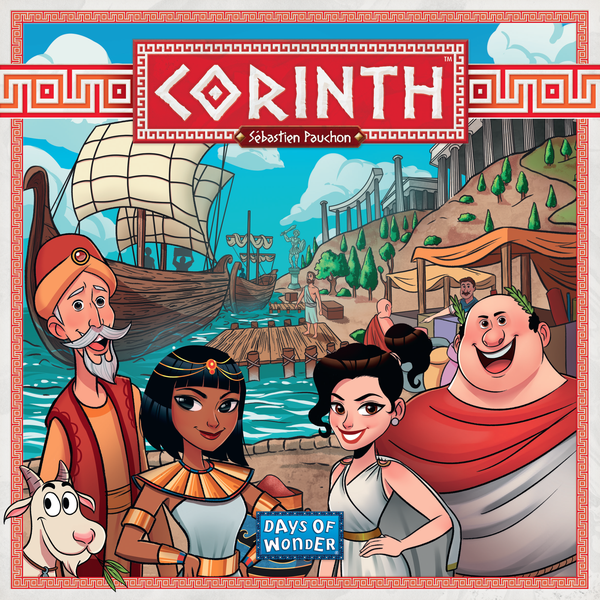 Under a blazing sun in 4th century BCE, traders come from all corners of the Mediterranean Sea to Corinth to sell their goods; Persian carpets, Cretan olive oil, Roman grapes, and Egyptian spices are highly prized by traders. Players have a few weeks to secure their place in Corinthian lore as its most savvy trader!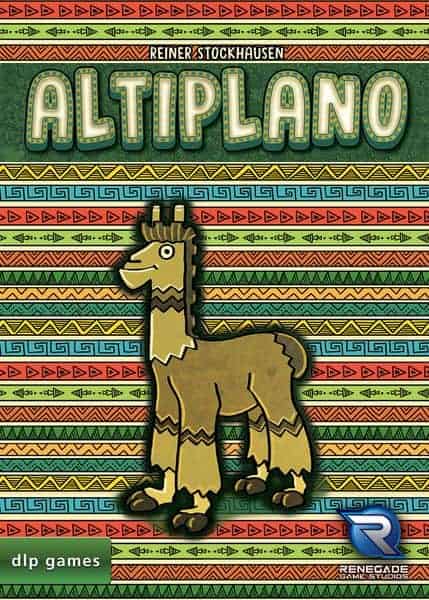 Altiplano, a bag-building game along the lines of
Orléans
set in the South American highlands of the Andes — the Altiplano — is not a simple game, presenting players with new challenges time and again. There are various ways to reach the goal, so the game remains appealing to try out new options and strategies, but success or failure also depends on whether your opponents let you do as you like or thwart the strategy you are pursuing. The competition for the individual types of goods is considerable — as is the fun in snatching a coveted extension card from under another player's nose!
At the start of the game, players have access only to certain resources and goods, due to the different role tiles that each player receives that provide them. At the market, however, a player can acquire additional production sites that give new options. The numerous goods — such as fish, alpaca, cacao, silver, or corn — all have their own characteristics and places where they can be used. Whereas silver makes you rich, fish can be exchanged for other goods, and alpaca give you wool that you can then make into cloth.
Aside from building up an effective production, you must deliver the right goods at the right time, develop the road in good time, and store your goods cleverly enough to fill the most valuable rows with them. Often, a good warehouseperson is more relevant in the end than the best producer.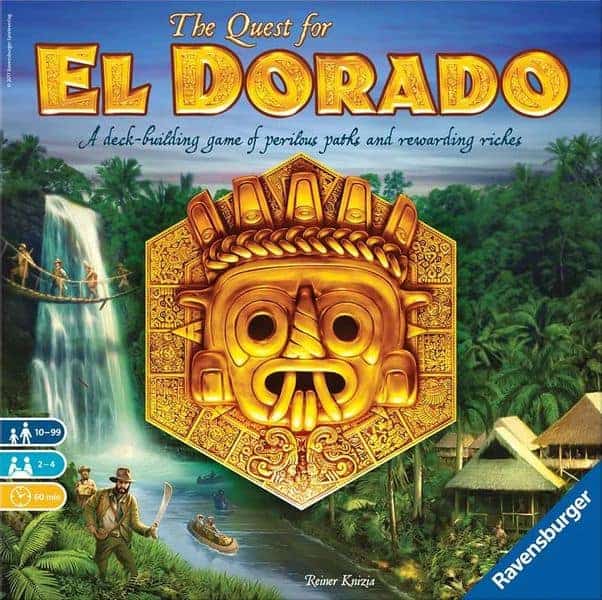 In The Quest for El Dorado, players take the roles of expedition leaders who have embarked on a search for the legendary land of gold in the dense jungles of South America. Each player assembles and equips their own team, hiring various helpers from the scout to the scientist to the aborigine. All of them have one goal in mind: Reaching the golden border first and winning all of the riches for themselves. Whoever chooses the best tactics will be rewarded!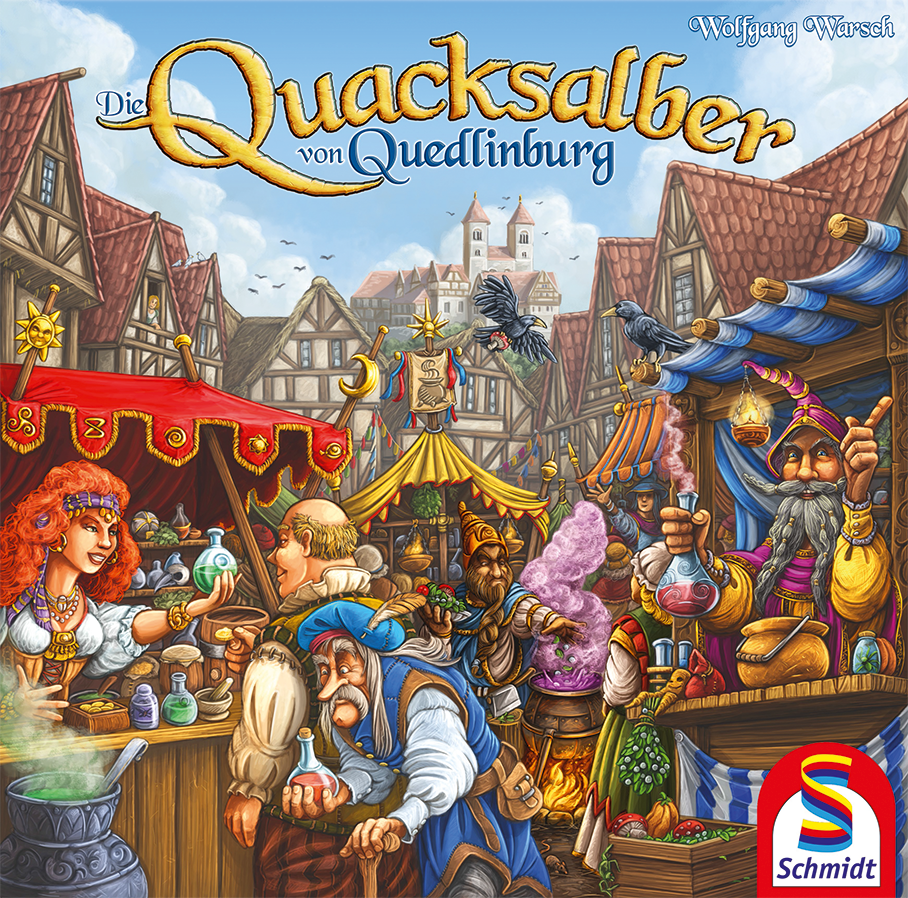 In The Quacks of Quedlinburg, players are charlatans — or quack doctors — each making their own secret brew by adding ingredients one at a time. Take care with what you add, though, for a pinch too much of this or that will spoil the whole mixture!
Each player has their own bag of ingredient chips. During each round, they simultaneously draw chips and add them to their pot. The higher the face value of the drawn chip, the further it is placed in the swirling pattern. Push your luck as far as you can, but if you add too many cherry bombs, your pot explodes!
At the end of each round, players gain victory points and also coins to spend on new ingredients to add to their bags. But players with exploded pots must choose points or coins — not both! The player with the most victory points at the end of nine rounds wins the game.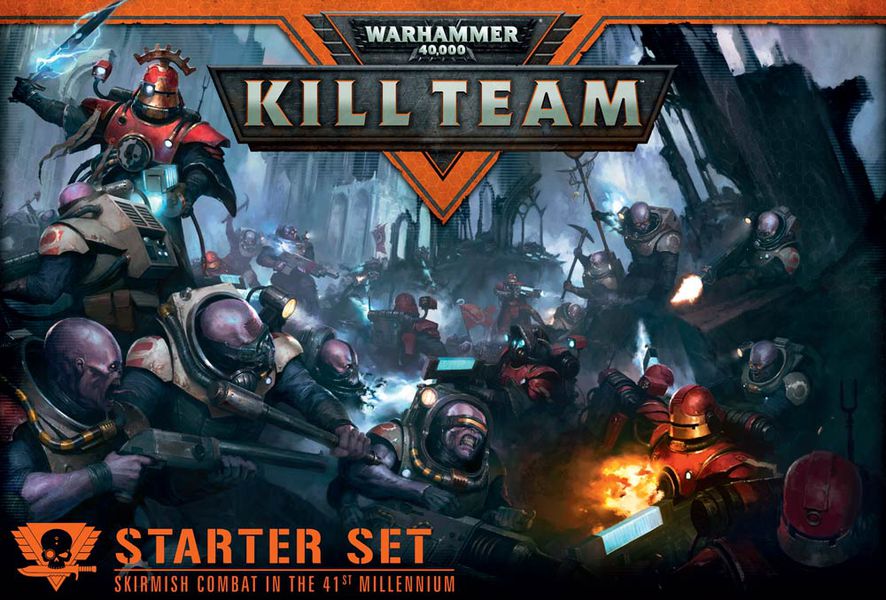 Kill Team is the game of skirmish combat in the 41st Millennium.
Set in the same universe and using the same miniatures ranges as Warhammer 40,000 but with a different rules set, it allows you to play a game of fast-paced tactical skirmish combat in games of 2-4 players, in less time and with a fraction of the models you'd need to play a full game of Warhammer 40,000.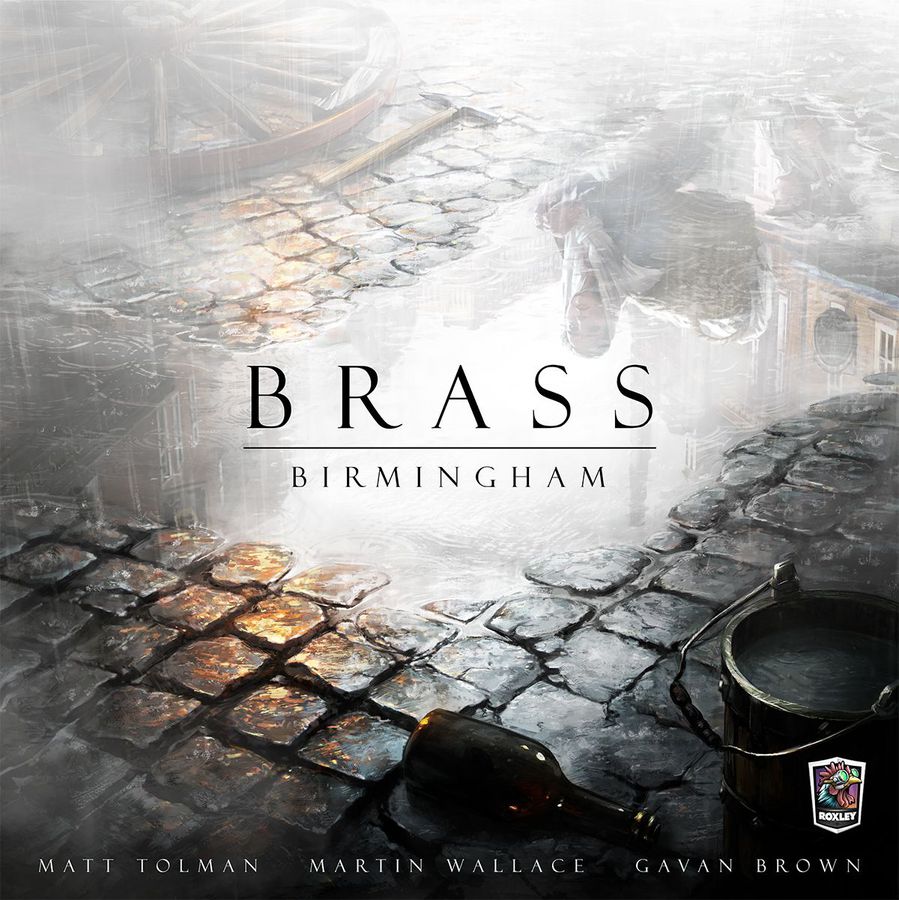 A finely brewed sequel to the original featuring new industries, new mechanics, and new strategies for you to discover.
~ Birmingham Features ~
Dynamic board setup makes each game unfold completely differently
Core rules stay true to the original
New canal/rail scoring creates tactics in where you place them
3 new industry types include Breweries, Potteries and Manufactured goods
New actions, mechanics and strategies to discover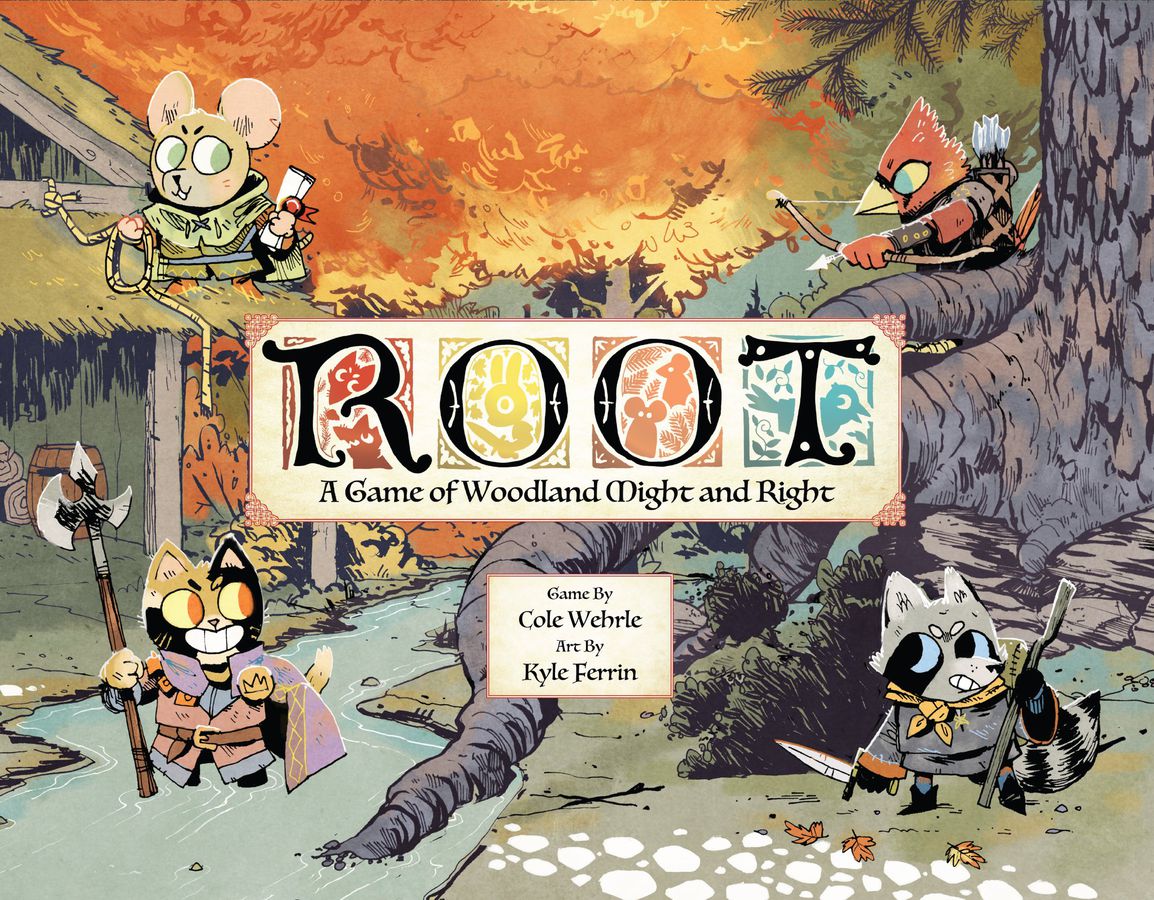 Root is a game of adventure and war in which 2 to 4 players (1 to 6 with the 'Riverfolk' expansion) battle for control of a vast wilderness. It represents the next step in our development of asymmetric design. Each player in Root has unique capabilities and a different victory condition. Now, with the aid of gorgeous, multi-use cards, a truly asymmetric design has never been more accessible.
The Cats play a game of engine building and logistics while attempting to police the vast wilderness. By collecting Wood they are able to produce workshops, lumber mills, and barracks. They win by building new buildings and crafts.
The Eyrie musters their hawks to take back the Woods. They must capture as much territory as possible and build roosts before they collapse back into squabbling.
The Alliance hides in the shadows, recruiting forces and hatching conspiracies. They begin slowly and build towards a dramatic late-game presence--but only if they can manage to keep the other players in check.
Meanwhile, the Vagabond plays all sides of the conflict for their own gain, while hiding a mysterious quest. Explore the board, fight other factions, and work towards achieving your hidden goal.
In Root, players drive the narrative, and the differences between each role create an unparalleled level of interaction and replayability. Leder Games invites you and your family to explore the fantastic world of Root!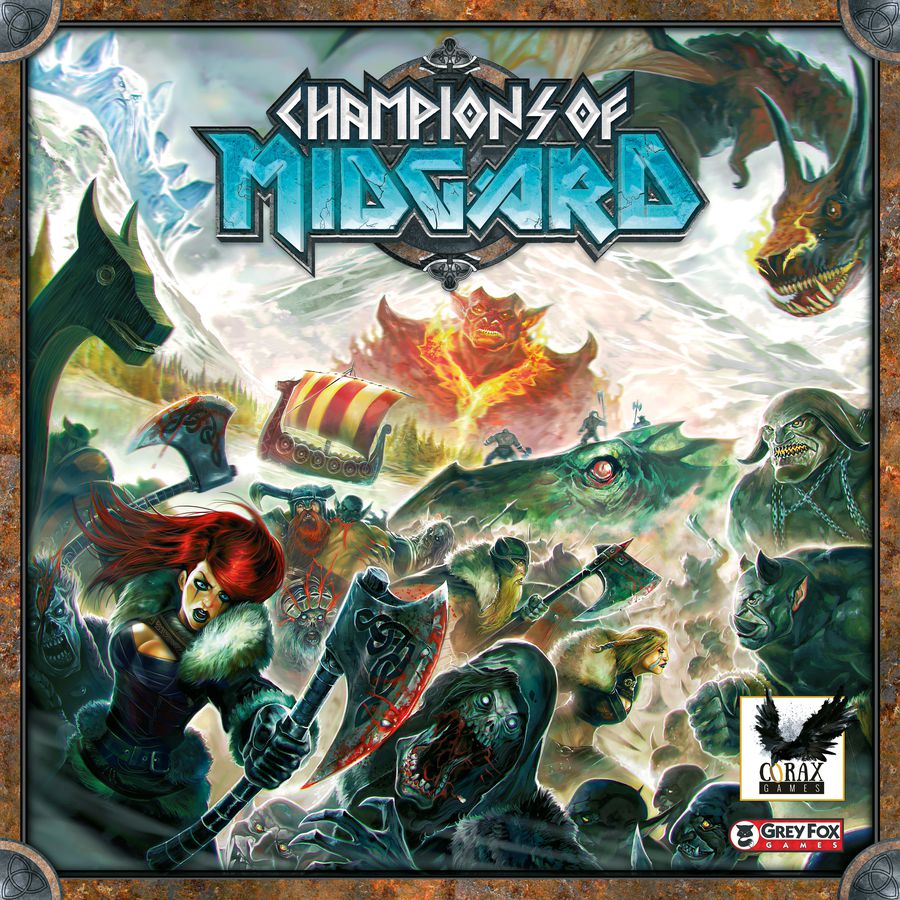 Champions of Midgard is a middleweight, Viking-themed, worker placement game with dice rolling in which players are leaders of Viking clans who have traveled to an embattled Viking harbor town to help defend it against the threat of trolls, draugr, and other mythological Norse beasts. By defeating these epic creatures, players gain glory and the favor of the gods. When the game ends, the player who has earned the most glory earns the title of Jarl and is recognized as a champion of Midgard!
Placing workers allows for the collection of resources and warriors, which players may then send on journeys to neighboring villages or across the sea to defeat monsters and gain the glory they need for victory. Resources are used to carve runes, build ships, and feed your followers. Viking warriors (custom dice) do battle with the myriad enemies the town faces.