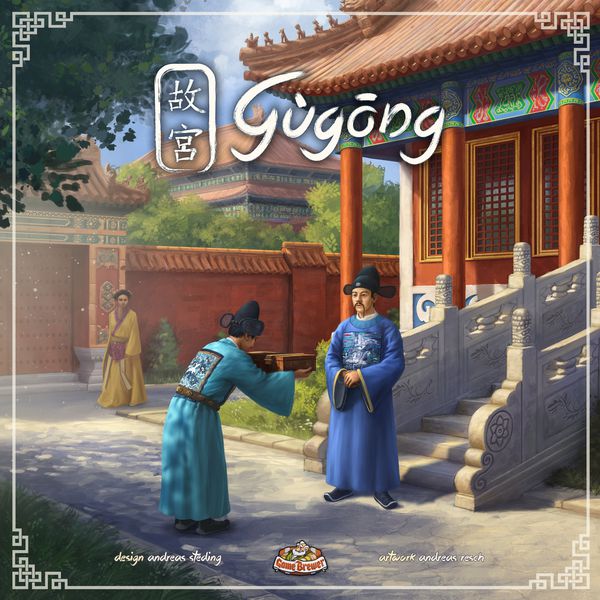 China, 1570. China is under the reign of the Longqing Emperor, of the Ming Dynasty. He inherited a country in disarray after years of mismanagement and corruption. He resided in the Forbidden city, which was the seat of many emperors under the Ming Dynasty. Constructed from 1406 to 1420, the complex consists of 980 buildings and covers 72 ha (over 180 acres). It is also under the Ming Dynasty that the Great Wall of China was rebuilt, fortified, and expanded. Around this period, China was under heavy attack from the Mongols, so maintaining the Great Wall was essential. Most of what we now have left of the Great Wall, we owe to the Ming dynasty.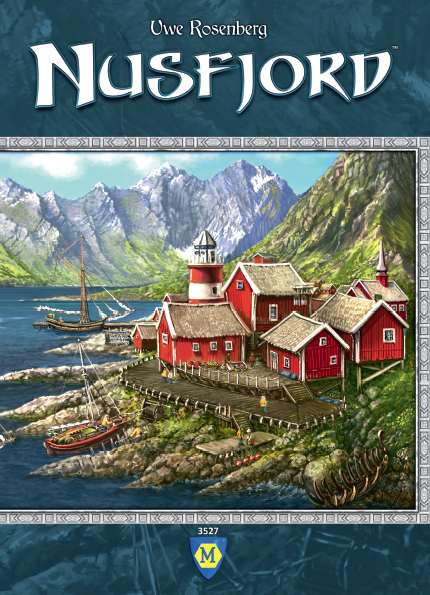 Nusfjord is a tranquil fishing village in the Lofoten archipelago in northern Norway. Fifty years ago, business was blooming when the codfish would come for spawning. Today, Nusfjord is more of a museum than a village, with less than a hundred people living there. Imagine how beautiful this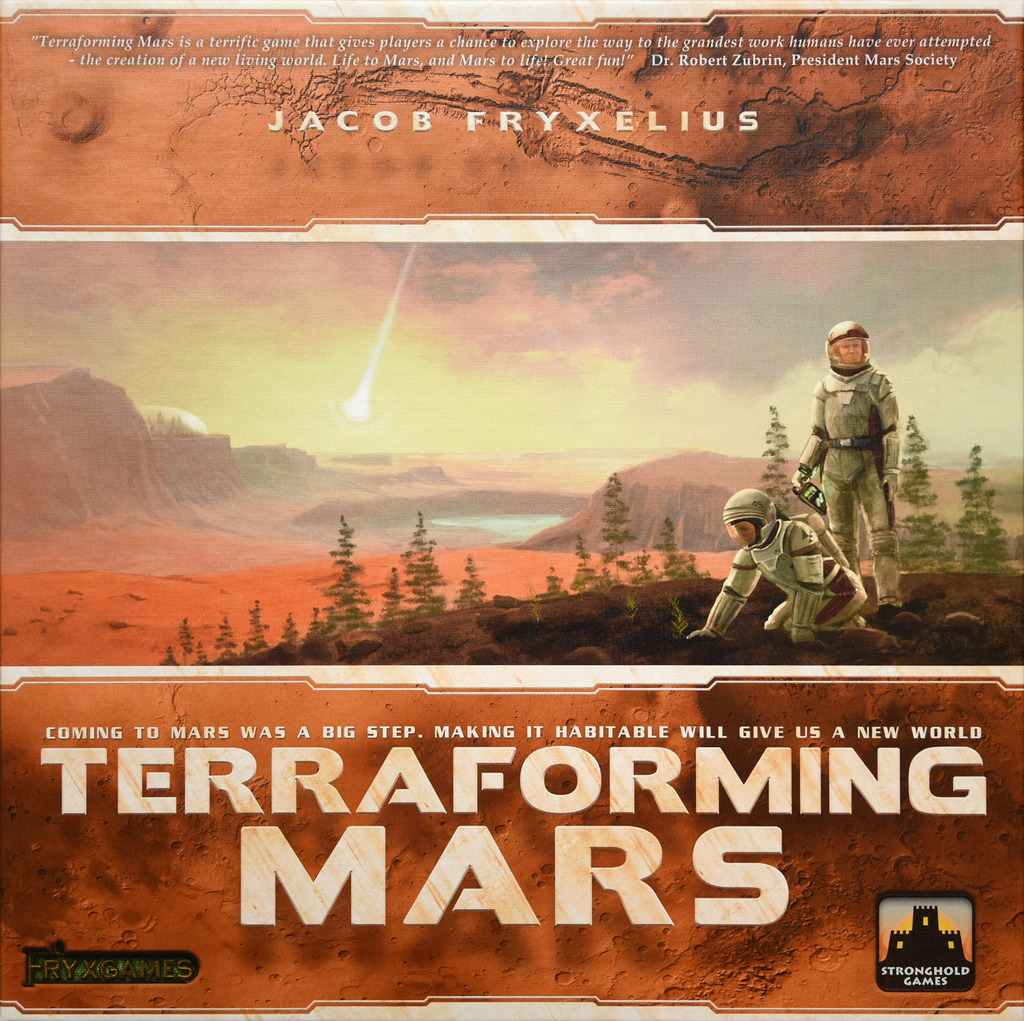 In the 2400s, mankind begins to terraform the planet Mars. Giant corporations, sponsored by the World Government on Earth, initiate huge projects to raise the temperature, the oxygen level, and the ocean coverage until the environment is habitable.
In Terraforming Mars, you play one of those corporations and work together in the terraforming process, but compete for getting victory points that are awarded not only for your contribution to the terraforming, but also for advancing human infrastructure throughout the solar system, and doing other commendable things.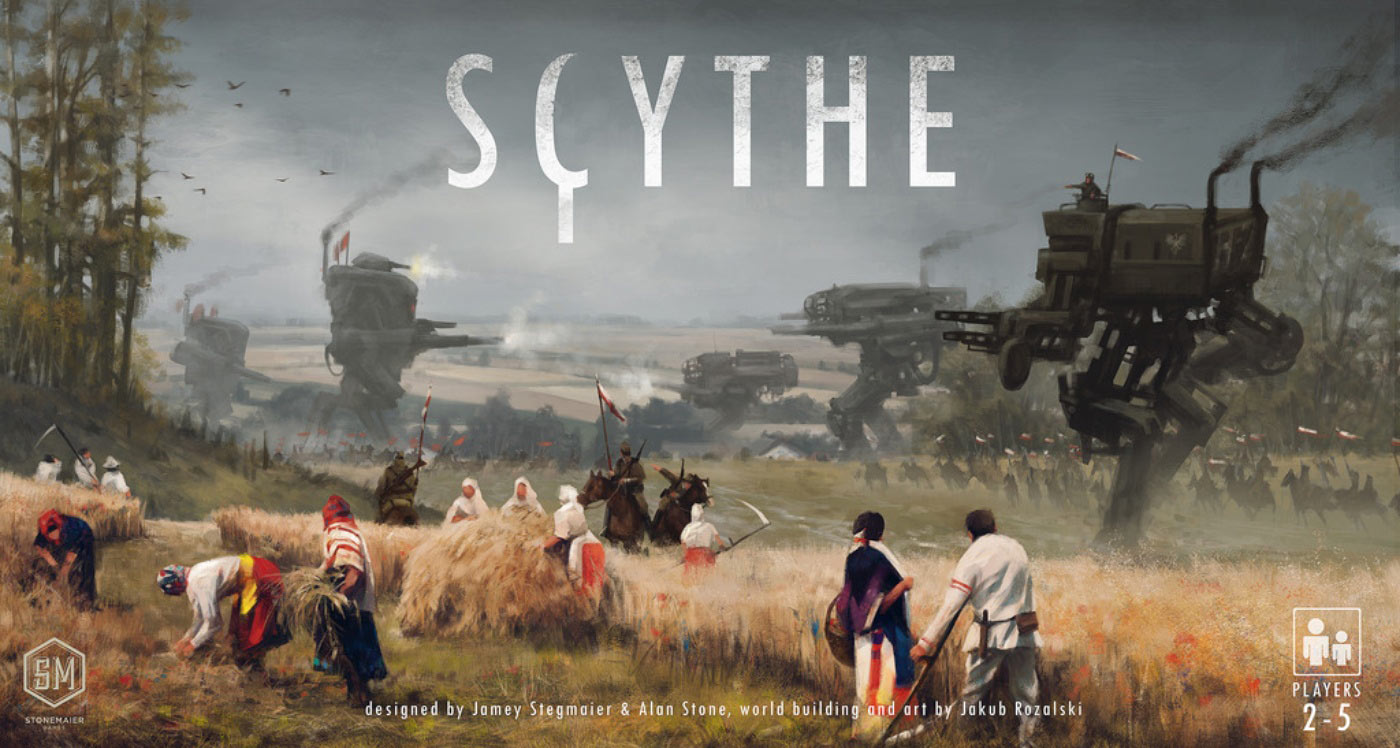 It is a time of unrest in 1920s Europa. The ashes from the first great war still darken the snow. The capitalistic city-state known simply as "The Factory", which fueled the war with heavily armored mechs, has closed its doors, drawing the attention of several nearby countries.
Scythe is a Worker Placement/Economic Engine board game set in an alternate-history 1920s period. It is a time of farming and war, broken hearts and rusted gears, innovation and valor. In Scythe, each player represents a character from one of five factions of Eastern Europa who are attempting to earn their fortune and claim their faction's stake in the land around the mysterious Factory. Players conquer territory, enlist new recruits, reap resources, gain villagers, build structures, and activate monstrous mechs.
Each player begins the game with different resources (power, coins, combat acumen, and popularity), a different starting location, and a hidden goal. Starting positions are specially calibrated to contribute to each faction's uniqueness and the asymmetrical nature of the game (each faction always starts in the same place).
Scythe gives players almost complete control over their fate. Other than each player's individual hidden objective card, the only elements of luck or variability are "encounter" cards that players will draw as they interact with the citizens of newly explored lands. Each encounter card provides the player with several options, allowing them to mitigate the luck of the draw through their selection. Combat is also driven by choices, not luck or randomness.
Scythe uses a streamlined action-selection mechanism (no rounds or phases) to keep gameplay moving at a brisk pace and reduce downtime between turns. While there is plenty of direct conflict for players who seek it, there is no player elimination.
Every part of Scythe has an aspect of engine-building to it. Players can upgrade actions to become more efficient, build structures that improve their position on the map, enlist new recruits to enhance character abilities, activate mechs to deter opponents from invading, and expand their borders to reap greater types and quantities of resources. These engine-building aspects create a sense of momentum and progress throughout the game. The order in which players improve their engine adds to the unique feel of each game, even when playing one faction multiple times.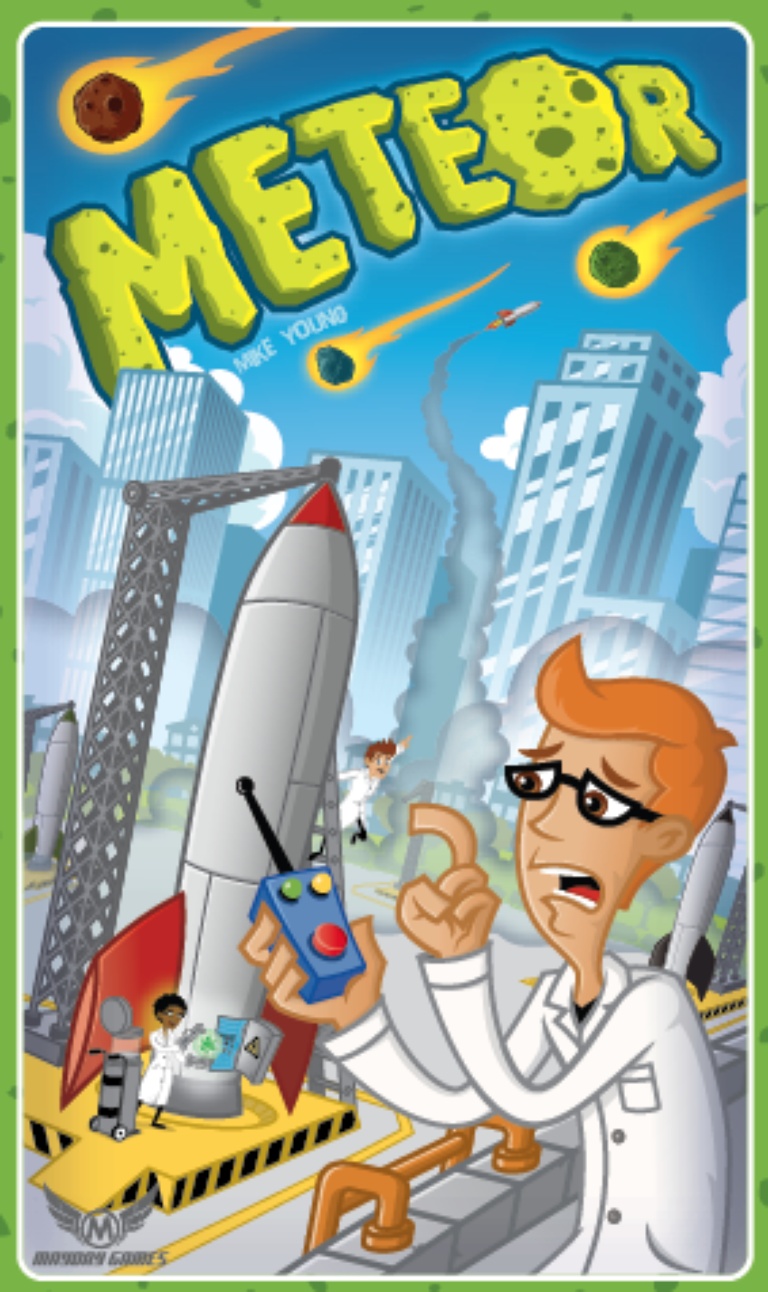 There is a storm of meteors heading directly toward our planet! Estimated time of impact is five minutes. We need to work together to destroy them all or the world will be blown to bits. Are you brave and resourceful enough to save our planet? If even one meteor gets through our defenses and hits the planet, life as we know it will be no more. Good luck citizens. It's up to you.
Meteor is a real-time, cooperative, resource management card game.
You need to work together building and launching rockets as the time ticks down and the meteors get closer and closer to destroying the planet. Will you blow up all the meteors in time? Only one way to know for sure.
Meteor plays as a real-time card game. Each player has a hand of cards and a build area (build areas are shared in the six player game). A number of meteor cards are placed in the center of the table. Players must co-cooperatively build rockets to launch at the meteors before the time runs out.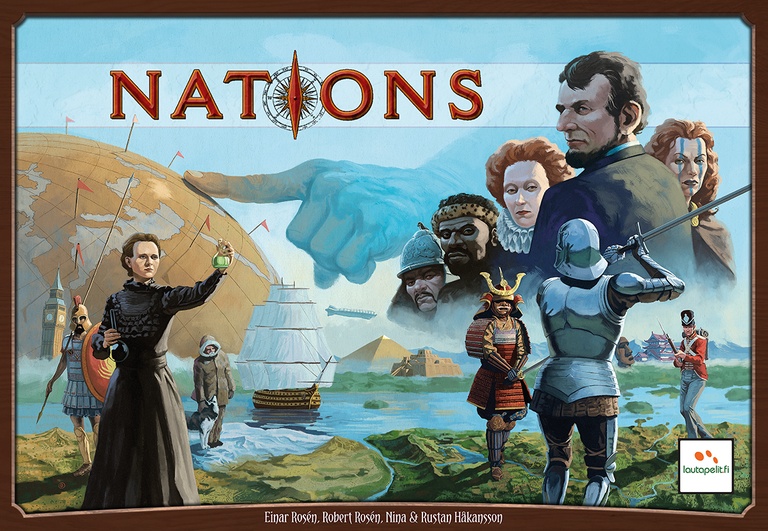 From the humble beginnings of civilization through the historical ages of progress, mankind has lived, fought and built together in nations. Great nations protect and provide for their own, while fighting and competing against both other nations and nature itself. Nations must provide food and stability as the population increases. They must build a productive economy. And all the while, they must amaze the world with their great achievements to build up their heritage as the greatest nations in the history of mankind!
Nations is an intense historical board game for 1-5 players that takes 90-180 minutes to play. Players control the fate of nations from their humble start in prehistoric times until the beginning of World War I. The nations constantly compete against each other and must balance immediate needs, long-term growth, threats, and opportunities.
Victory points (VPs) are mainly gained by building up a great Heritage during the game, and through Wonders and Buildings at the end of the game. The game lasts eight rounds, and the nation with the most VPs wins.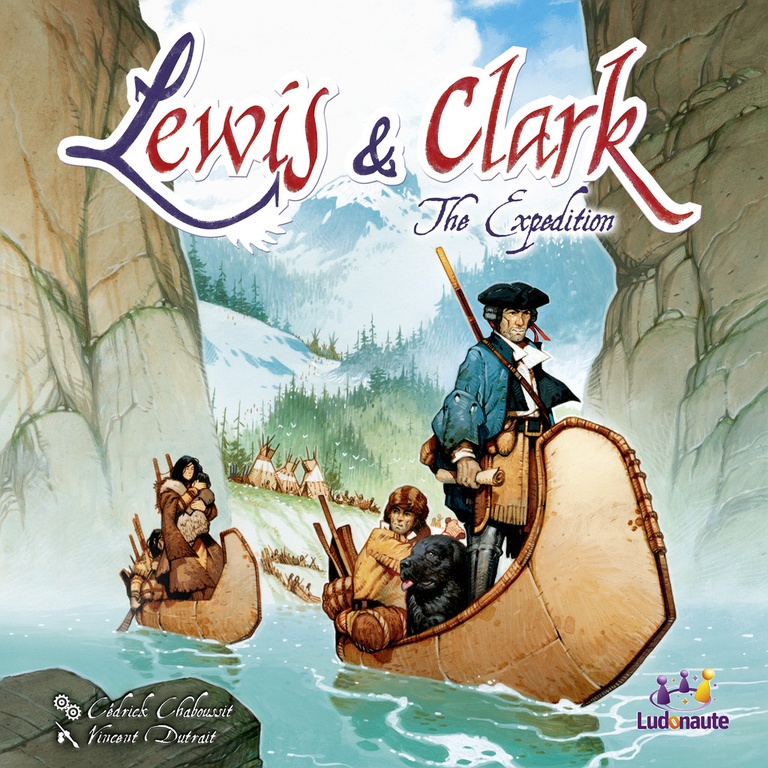 On November 30, 1803, the United States purchased Louisiana from Napoleon. Thomas Jefferson decided to send two explorers, Meriweather Lewis and William Clark to discover this huge terra incognita.
In Lewis & Clark, each player leads an Expedition aiming at crossing the continent. Each player has his own Corps of Discovery that will be completed by the Native Americans and the trappers met during the trip.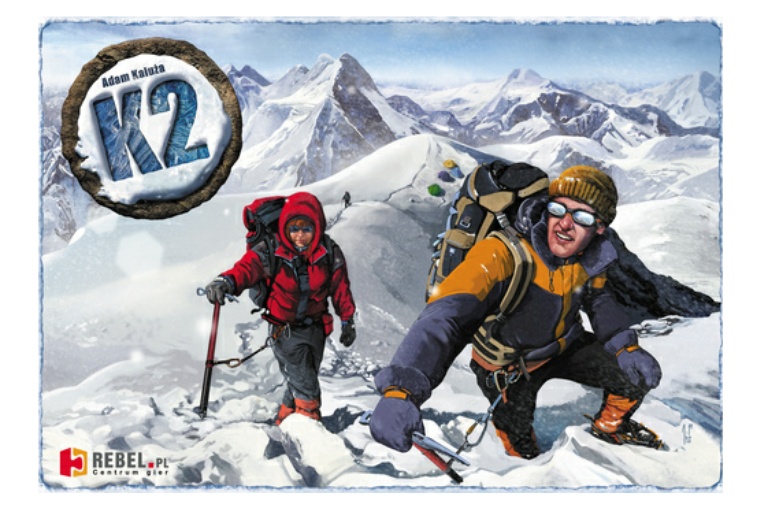 K2 is a board game in which each player controls a team of two mountaineers. Their objective, to reach to the summit of K2 and return before anyone else... and without the mountain killing them. Every player uses an identical deck of cards to move their climbers or to acclimatize them to the cold. It's a deadly mountain and staying alive is not going to be easy.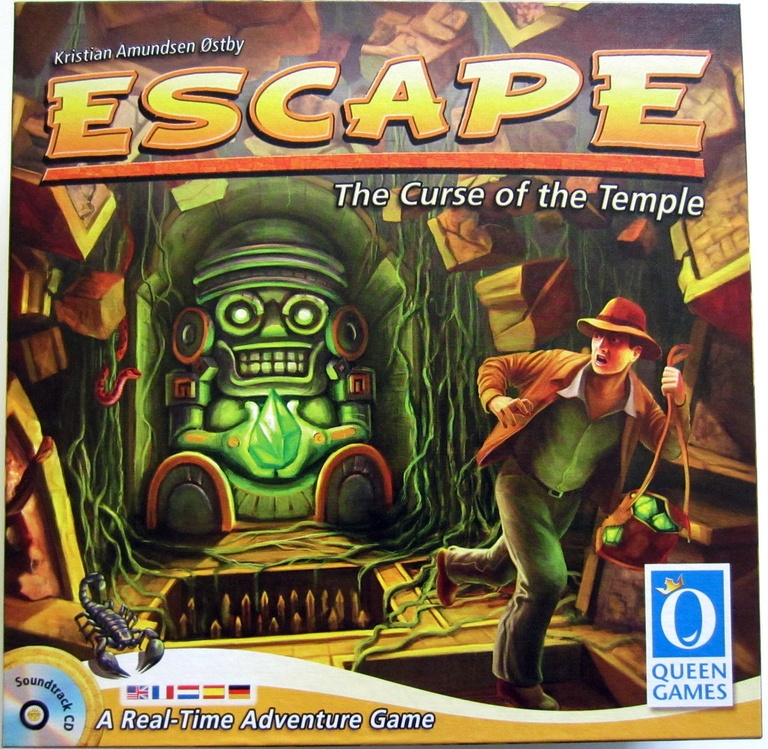 You are a team of adventurers – trapped in a cursed temple. Together you must activate the magic gems in the temple chambers in order to banish the curse.
Look out for one another. Some tasks can be accomplished only as a team – and you have only 10 minutes before the temple collapses!
Escape is a cooperative real-time game, that is not played in rounds. Instead, each player rolls as quickly and as often as he can with his five dice.
The dice determine your fate:
Discover the different temple chambers by rolling the correct dice combinations. Take care, though, because if you fall under the spell of the Black Mask, you'll need the help of the Golden Mask and your team-mates in order to keep moving!
Act together:
If several adventurers are together in one chamber, you'll activate more magic gems faster!
Two modules make Escape even more exciting: The modules "Curses" and "Treasures" make gameplay even more varied. The treasures aid you whereas the curses make escape more difficult. After all, an adventurer who is unable to talk or who must roll his dice with one hand stuck on top of his head will have a tough time working with his team!
The 10-minute soundtrack enhances the exciting atmosphere of the temple adventure!