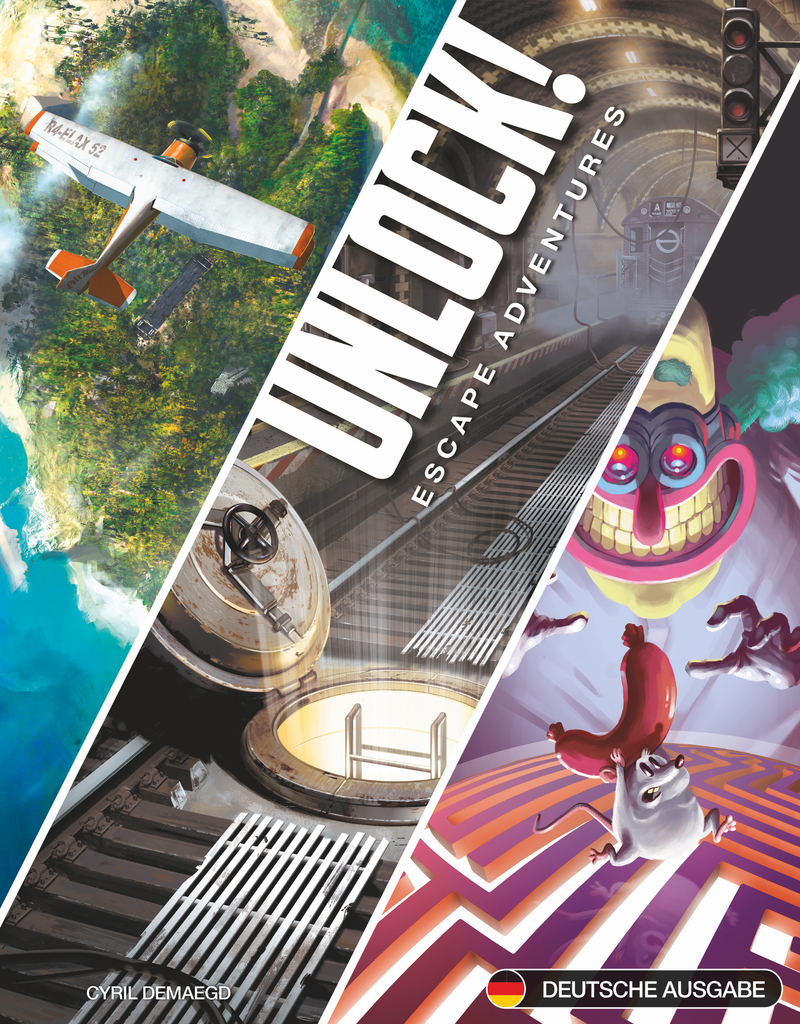 Unlock! is a series of cooperative card-based escape adventures for up to six players. Each Unlock! game consists of sixty cards depicting objects, maps, and puzzles that can be activated, solved, or combined in an effort to access other cards and areas. The free companion app tracks the time allotted to win the game, while also offering hints and unlocking new, and necessary, elements. When the players believe they have figured out the code to escape each adventure, they will input the number into the app and escape the danger, or lose even more time in finding the real sequence.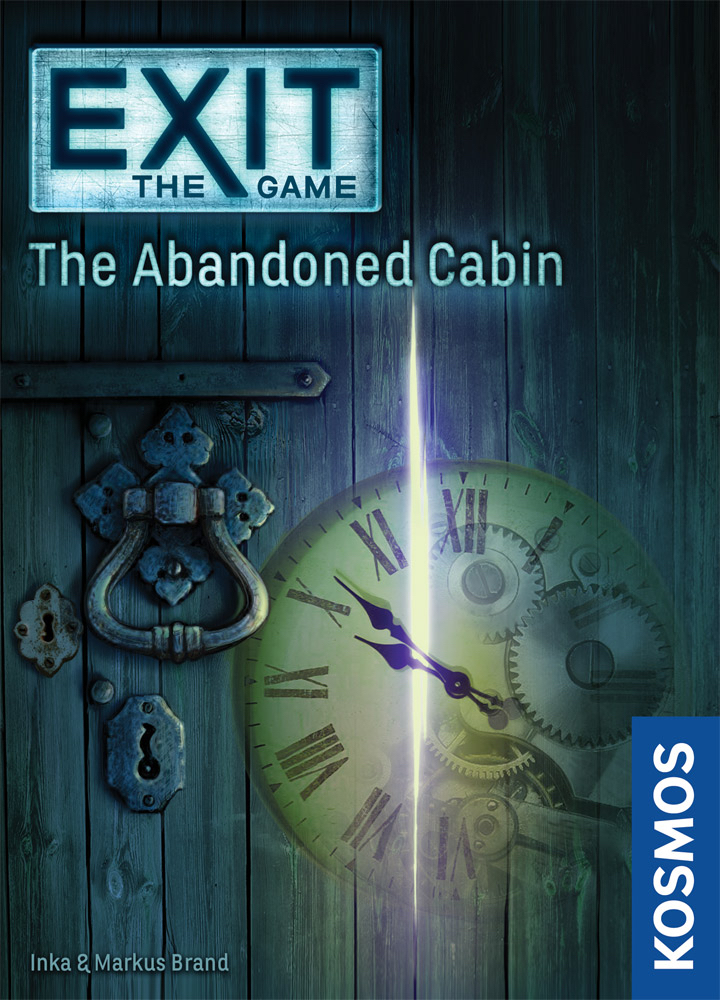 Everyone meant to use the cabin only as a shelter for the night, but come the morning the door has been secured by a combination lock, with no one knowing the combination of numbers that will let them leave. The windows are barred as well. An enigmatic spinning code dial and a mysterious book is all that you have to go on. Can you escape from this abandoned cottage?
In EXIT: The Game – The Abandoned Cabin, players must use their team spirit, creativity, and powers of deduction to crack codes, solve puzzles, collect objects, and earn their freedom bit by bit.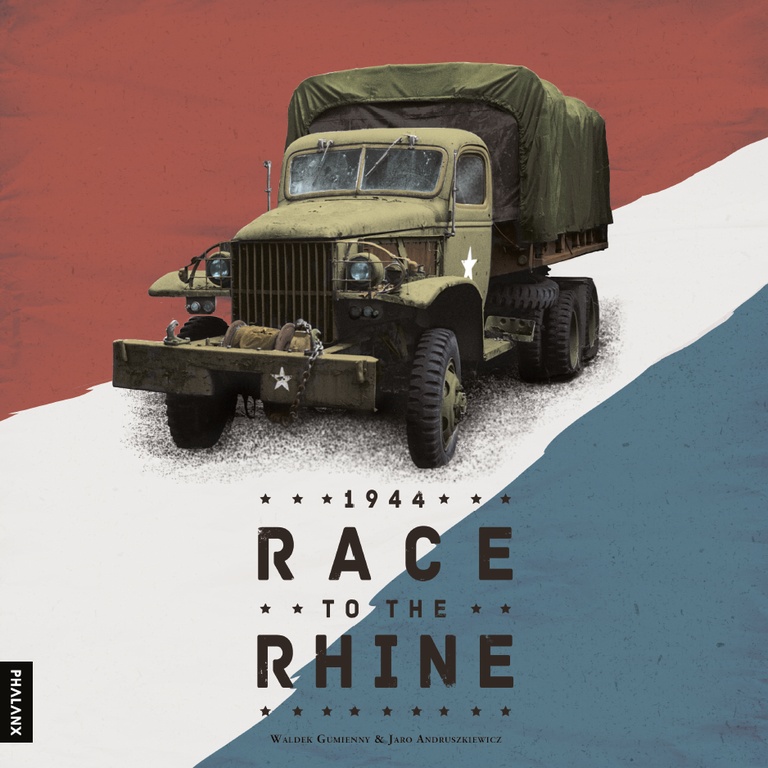 No gas, no ammo, no food. No time to spare to cross the Rhine before the enemy closes all the gaps. You need to secure the bridgehead before others do. That's the only way to Victory and your personal glory.
1944 Race to the Rhine is a new game experience. You can't win this game without proper planning. Your tanks need gas to move and ammo to fight. But don't forget to feed your GIs. So what would be your transport priority?
Will you follow general Patton's strategy to discard ammo in order to bring additional fuel barrels along to move boldly forward? Would you risk your prestige and gamble on Market-Garden as marshal Montgomery did? Would cross the Rhine quicker than general Bradley did, with the help of your hard work and a little luck?