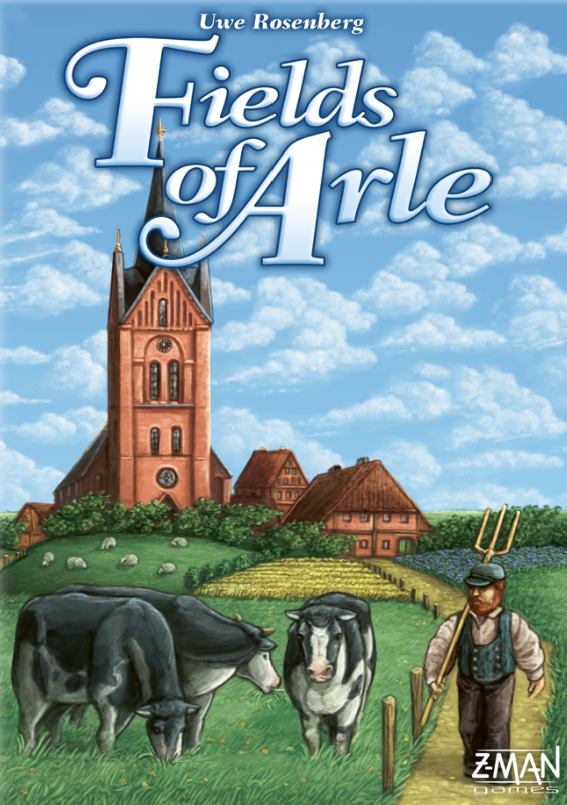 In the worker placement game Fields of Arle, set in the German region of East Frisia, players develop an estate and expand their territory by cutting peat and building dikes.
The game covers nine half-years with alternating summer and winter seasons, and each season allows or denies specific player actions. Different and detailed manufacturing processes allow a player to create goods needed to expand her estate. In addition, trades with adjoining municipalities can help a player gain the needed resources or goods for building and expanding.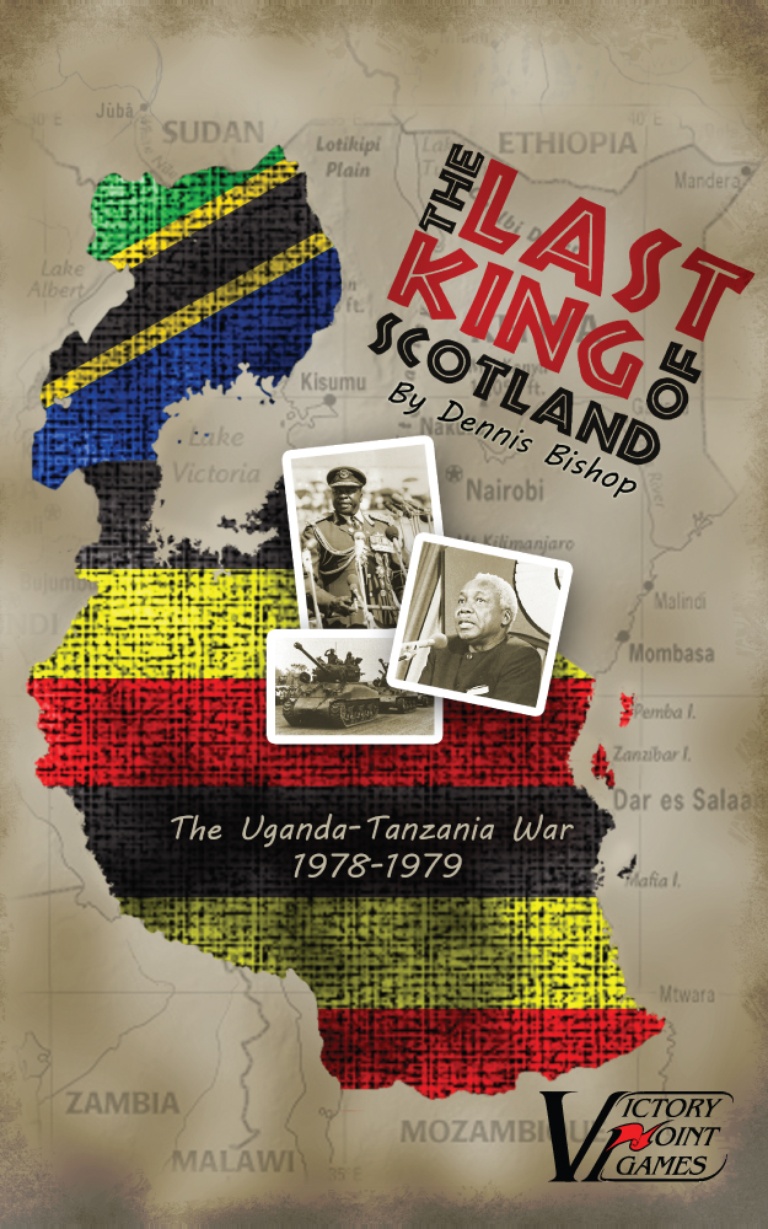 The modern wars in Africa provide a rich arena of different and unique gaming situations beyond WWII in North Africa (where most wargames have concentrated their examination of wars in Africa). Some of these wars were short affairs of a few months, while others raged for twenty years or more. Each of these modern African wars shaped the political and military future of the continent and they are still finding their way into today's headlines.
The African Wars series provides a means for understanding these wars that shaped modern Africa and current world opinion.
The Last King of Scotland, the first in the African Wars series by designer Dennis Bishop, simulates the Uganda-Tanzania War of 1978 - 1979 that ousted Uganda's President for Life, Idi Amin Dada. With a seeming fascination for all things Scottish, Idi Amin referred to himself as the "uncrowned king of Scotland". When Amin fled Uganda, in a sense he truly became "The Last King of Scotland."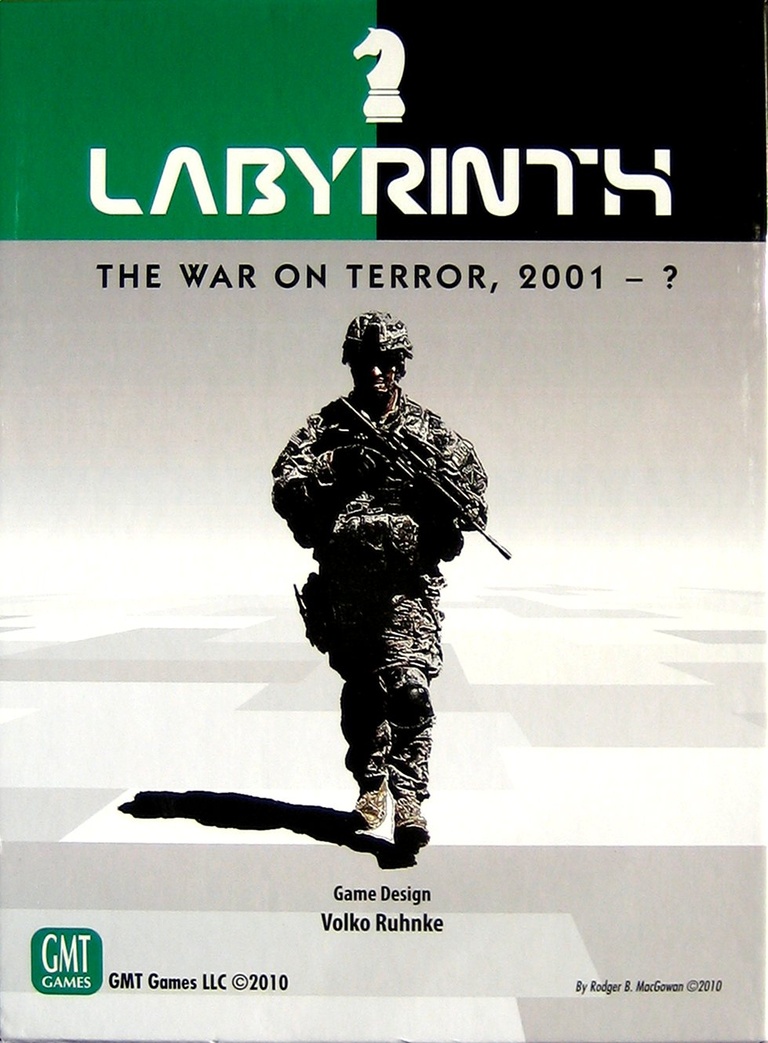 2001: The "American Century" had closed with a single Cold War superpower standing and a pause in conflict that some at the time dubbed "The End of History". It wasn't.
Labyrinth takes 1 or 2 players inside the Islamist jihad and the global war on terror. With broad scope, ease of play, and a never-ending variety of event combinations similar to GMT's highly popular Twilight Struggle, Labyrinth portrays not only the US efforts to counter extremists' use of terrorist tactics but the wider ideological struggle — guerrilla warfare, regime change, democratization, and much more.
From the award-winning designer of Wilderness War and later Andean Abyss, Cuba Libre, and A Distant Plain, Labyrinth combines an emphasis on game play with multifaceted simulation spanning recent history and near future. In the 2-player game, one player takes the role of jihadists seeking to exploit world events and Islamic donations to spread fundamentalist rule over the Muslim world. The other player as the United States must neutralize terrorist cells while encouraging Muslim democratic reform to cut off extremism at its roots. With the game's solitaire system, a single player as the US takes on ascending levels of challenge in defeating al-Qaeda and its allies.
The jihadists must operate in a hostile environment — staying below the authorities' radar while plotting terrorist attacks and building for the Muslim revolution. Will Iran's Shia mullahs help or hinder the Sunni jihadists? Will the gradual spread of Islamist rule bring final victory — or will it be a sudden strike at the United States with an Islamic weapon of mass destruction?
The United States has the full weight of its military force and diplomacy at the ready — but it can't be everywhere: will technological and material superiority be enough? US forces can invade and topple Islamist regimes, but how will the Muslim "street" react? And if quagmire results, how will the US find its way out?
Labyrinth features distinct operational options for each side that capture the asymmetrical nature of the conflict, while the event cards that drive its action pose a maze of political, religious, military, and economic issues. In the parallel wars of bombs and ideas, coordinated international effort is key — but terrorist opportunities to disrupt Western unity are many. The Towers have fallen, but the global struggle has only just begun.
"Let's roll!"