reeking of solvents, bloated with hope, an early sumo, a vital box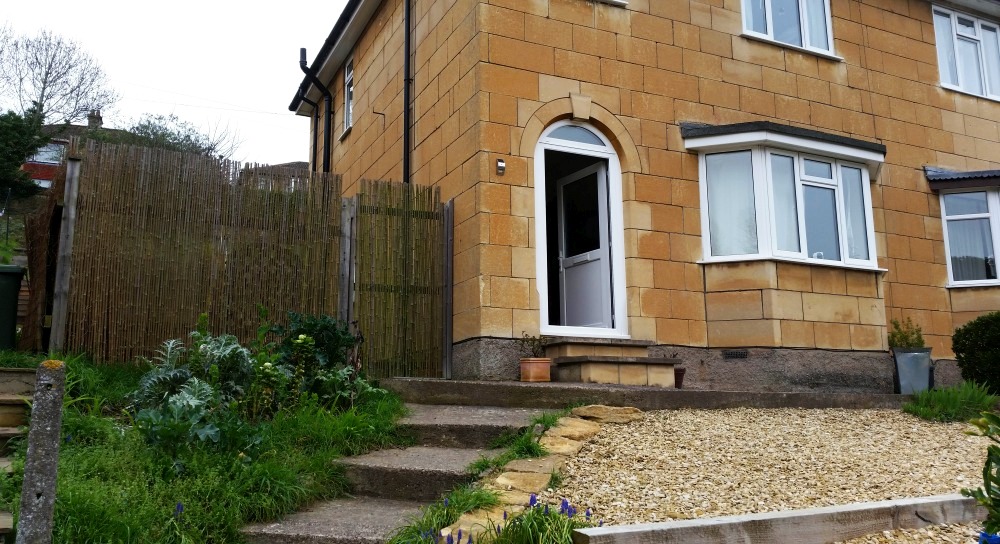 [Our series on the collections of our writers continues! Today it's the turn of long-time contributor Matt Thrower. If you missed our previous entries, you can now navigate to them using those buttons on the right. Enjoy, everybody!]
Thrower: Well hello there! Nice of you to stop by. Hope you had a good journey. It's rare we get the chance to entertain adult visitors, with all the space the children take up. So, please, let me show you round the house.
The first thing you learn as a parent is that every other parent lives in a pristine house. Even when chasing after kids has left them looking like exhausted pandas, their houses are still clean and tidy. Naturally, ours has to be the same. We'd all be happier if everyone could drop this charade and wallow in their familial filth. Anyway, it's nice to have someone here who might appreciate the results.
Hang your coat up over there...
a good ol' flecking, matt's hats, big-boy joys, it's all about the soup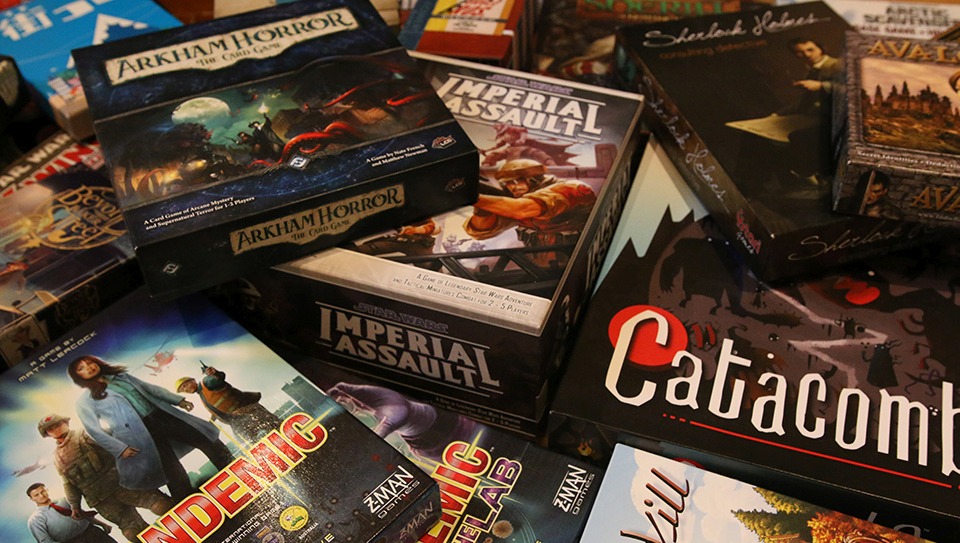 [Following on from our expedition into Quinns' board game collection and the polite visit to Paul's, it's now Matt's turn. Enjoy, everybody!]
Matt: Contrary to popular belief, I am not a man of infinite luxury. Paul has an entire cupboard just for games - Quintin has a cavernous loft to explore. Many have climbed that ladder and never been seen alive again, fading away to become a new addition to the dark and dusty collage of cardboard and bones. Basically those boys have space to play with. I however, have a shelf.
But it's a big shelf! Oh my. There's plenty of room in the rest of my flat, but my wife is a bit of a cheery dictator when it comes to interior design - so the sins of the husband must be tidied away. It's occasionally annoying, but it does mean I get to live in a genuinely beautiful, tidy place? Swings and roundabouts, life is compromise.
Papal Dragon Conversions, Crime-Scanners, Disappointing Mice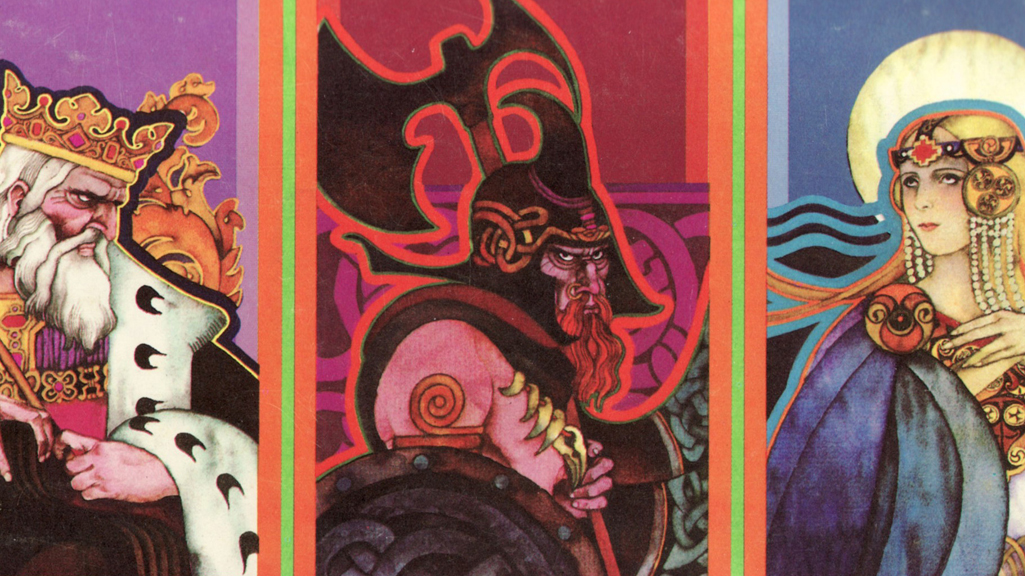 Pip: After writing about my
infatuation with Exploration
as an artefact from another time in board gaming (and reading through your equivalents!) I found out about
Restoration Games
– a project to dig out and polish up older games in order to give them a new audience. Their tagline is cute: "Because every game deserves another turn."
Restoration Games is actually a trio right now: attorney, Justin Jacobson; designer, Rob Daviau (of Risk Legacy and Pandemic Legacy fame); and graphic designer, Jason Taylor. They've also just announced their initial slate of games to restore – Dragonmaster, Top Race and Stop Thief! I caught up with Justin Jacobson to find out more about the project – particularly what "restoration" even means when it comes to board games and why these three made the cut...
Justin, as I mentioned above, is an attorney. He's based in South Florida and had the kind of family I definitely didn't – one which was into board games. "My father and uncle were always regular game players, and we lived nearby growing up," he says. "So, unsurprisingly, my cousins and I played games constantly. We played a lot of D&D and a lot of video games, but mostly we played board games. Tons of them. All kinds. I guess I've always been around games and so I've always had a passion for them."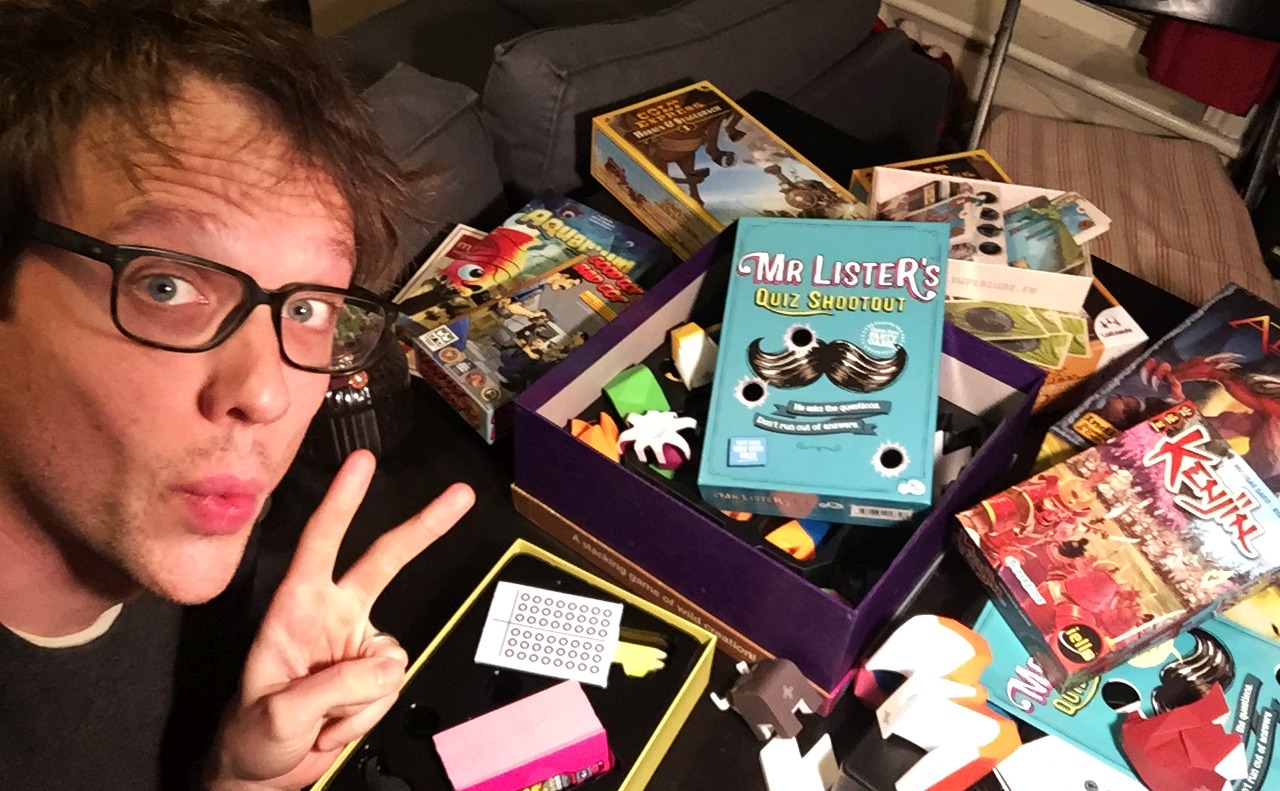 Quinns
: Ladies and gentlemen! Take a seat. Get comfy. Buy some ice-cream from the attendant I had sent to your place of work (yes, YOUR place of work, so keep an eye out for her). It's time for Quinns' Corner Awards '16.
In other words we're one year on from 2015's Corner Awards and I still haven't figured out a better solution for review copies than letting them pile up in the corner of my flat. I bet Tom Vasel doesn't have this problem. Not to worry! Once again I'm dispensing awards to all those games that didn't suit a full review, but were too weird to eject from the corner.
I've heard the rumours. "Quinns is getting too old to review seven games in one article! They already use CG for any scenes where he has to bend his knees."
To which I say: Ha! Watch and learn, kids.
i'm a rock! et! man!, sweaty french cyclists, taking a lichen to mars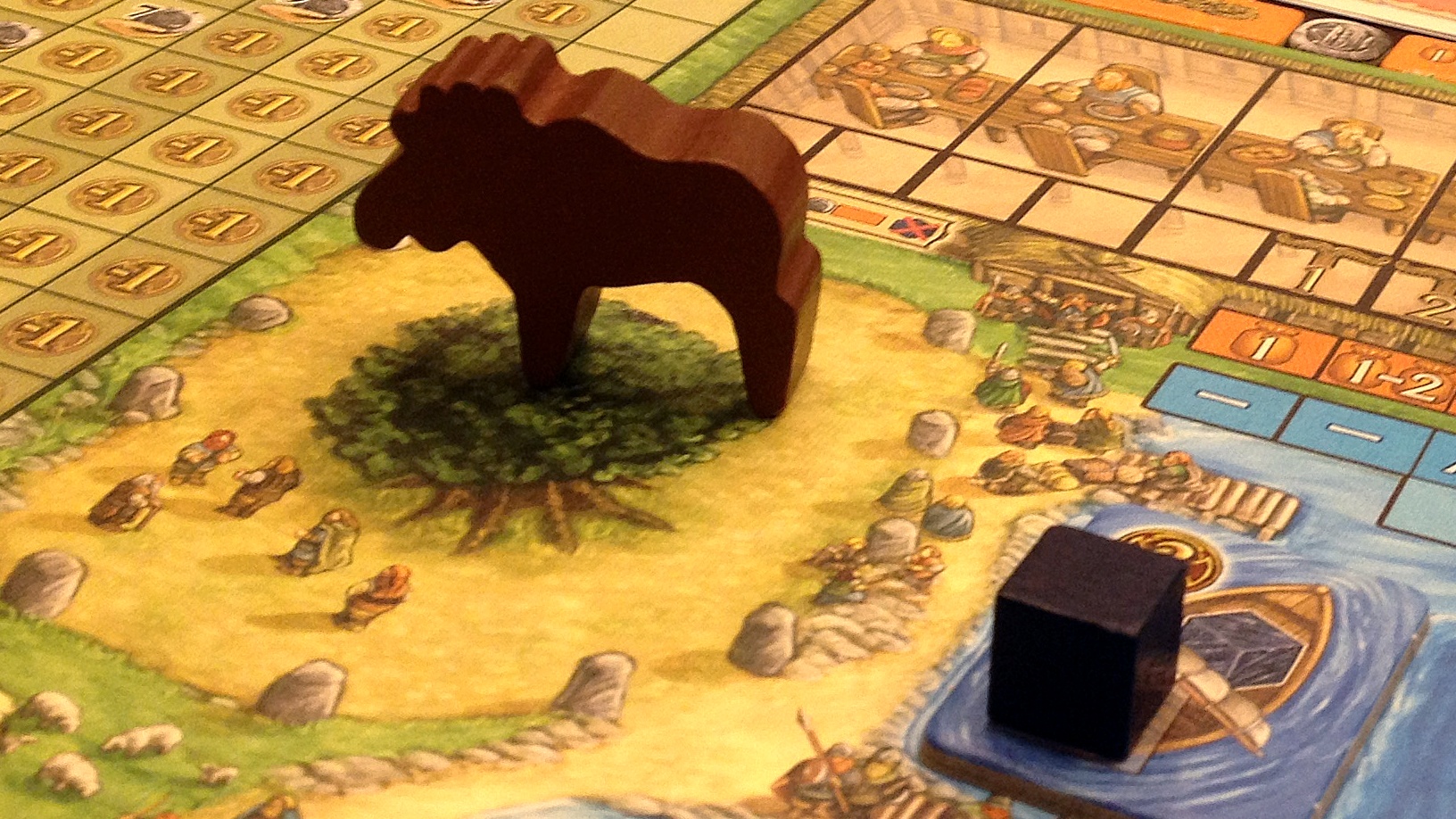 Paul: Oh my word. I have had A Hot Time in Texas and, boy oh boy, I can't wait to tell you all about it. Do you want to know all about BoardGameGeek Con 2016? Are you settled and ready? Are you prepar- I DON'T CARE LET'S GO.
dragons, ziggurats, protractors, new dice technology, amber blobs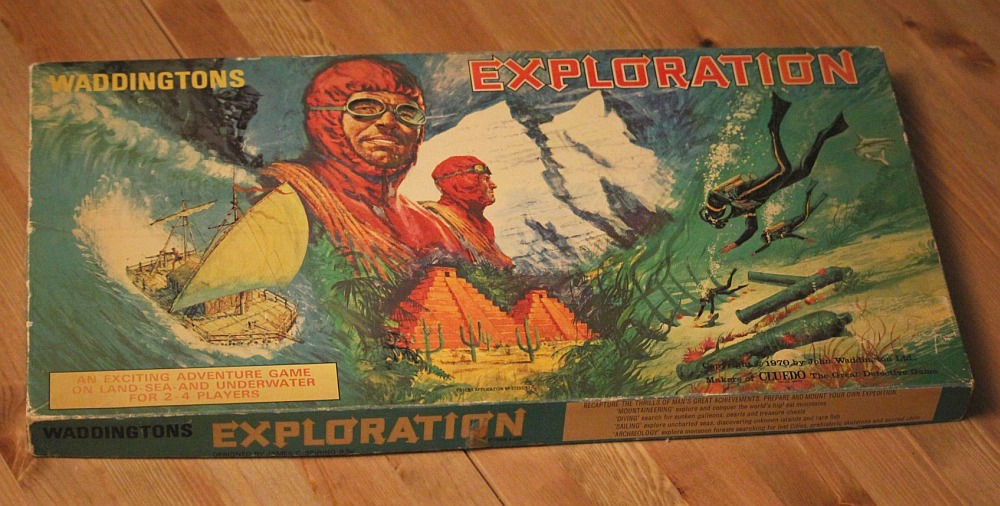 Pip: Okay, so you know how in comedies there's that standard scene where someone walks past a storefront and out of shot, then walks backwards into shot, captivated by something in the window? That was pretty much exactly what happened in real life when I walked past the charity shop window display featuring Exploration.
Exploration is a board game with a box I prop up to display the cover, like it's some kind of dramatic photo I want to casually lean on the mantlepiece. It's not something I suggest playing when people come over but I just love seeing on my shelf. It brings me enjoyment through its art and aspirations rather than anything it achieves through play. It also shows this moment in board games from the past. There are so many of those moments – weird blips in terms of theme or odd shaped pieces or bizarre ideas that together make up the whole history of boardgames, with some becoming popular and others quietly retiring from print. I love catching sight of these moments. Exploration is this extinct thing. It's a box that just demonstrates the moment someone went "what if we do dice rolling but ALSO somehow mountaineering AND diving AND there are ziggurats?"
Paul's Cool Zone, Nautical nudges, entombed with Carcassonne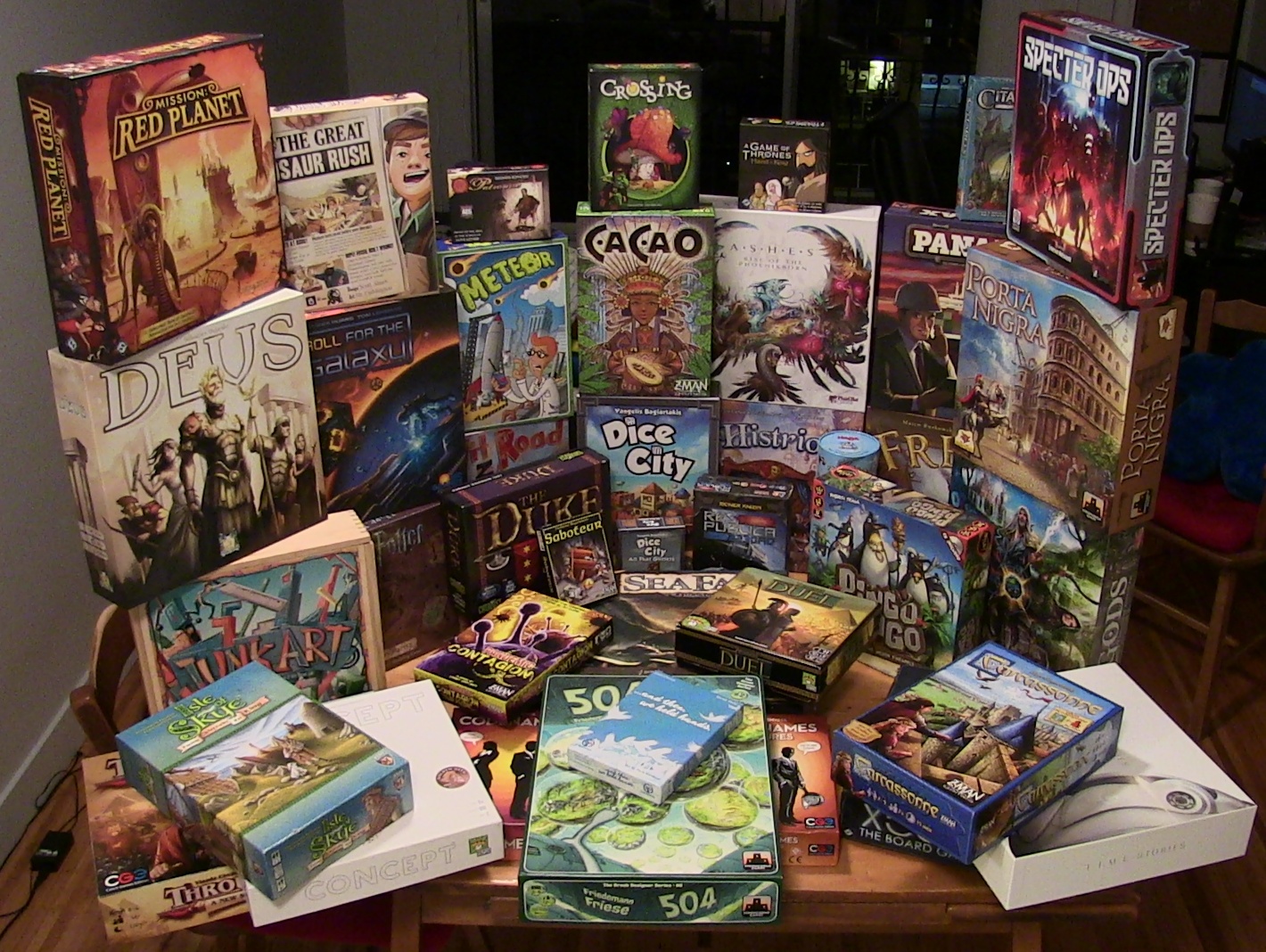 Paul: Welcome! Welcome to a very particular corner of my home. While apartment life in Vancouver doesn't afford me the sort of cavernous attic that we peeped into when Quinns talked about his game collection, I do have a very particular place where I keep mine, all safe and warm and pristine...
psychic teens, cheating spiders, a jack sandwich, a cruel spurt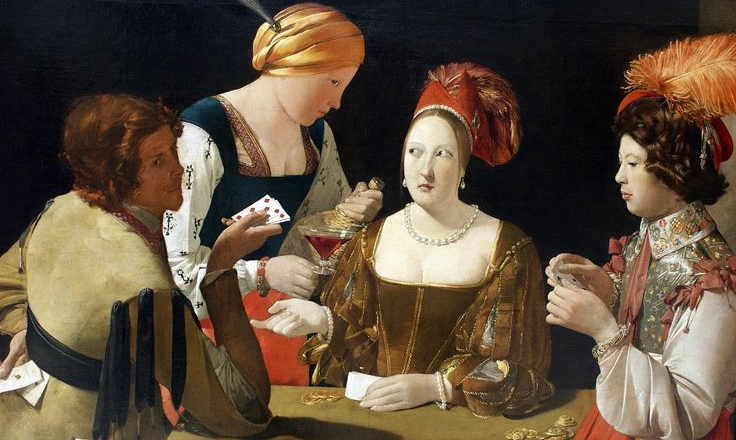 Pip
: My grandfather was the first person to teach me cards. My memory of exactly how I came to understand the possibilities of suits and tricks, the dual nature of aces and the hierarchy of the royal court (even though the knave would remain for many years as this weird
professional tart thief
who was inexplicably allowed to keep hanging out with the monarchy – perhaps by dint of being popular because of the tarts?) has faded over time. It's in the same bracket as learning to read or write. I don't remember a time when the shapes didn't make sense. But I do know that it was my grandfather's doing.
He was fond of cards in that way that doesn't seem to be common now. My mother tells me that he had a bridge group. My grandmother would also attend, but more for my grandfather than her own amusement. Cards were also a source of entertainment and distraction during his time in Egypt in the second world war and a valuable pastime while he was a prisoner during that war.
None of this ever came into what he was sharing with me – I learned all of that far later during a phone call with my mother as I wondered whether it had just been a way of keeping me occupied during long visits. It was a relief to realise he'd enjoyed it as neither of my parents can stand card games. That's part of why it was my grandfather who taught me; we didn't even have a deck of cards at my parents' house unless one sneaked past the front door as part of a Christmas cracker.
Downton Abbey, an accident, 300 games, 800 spiders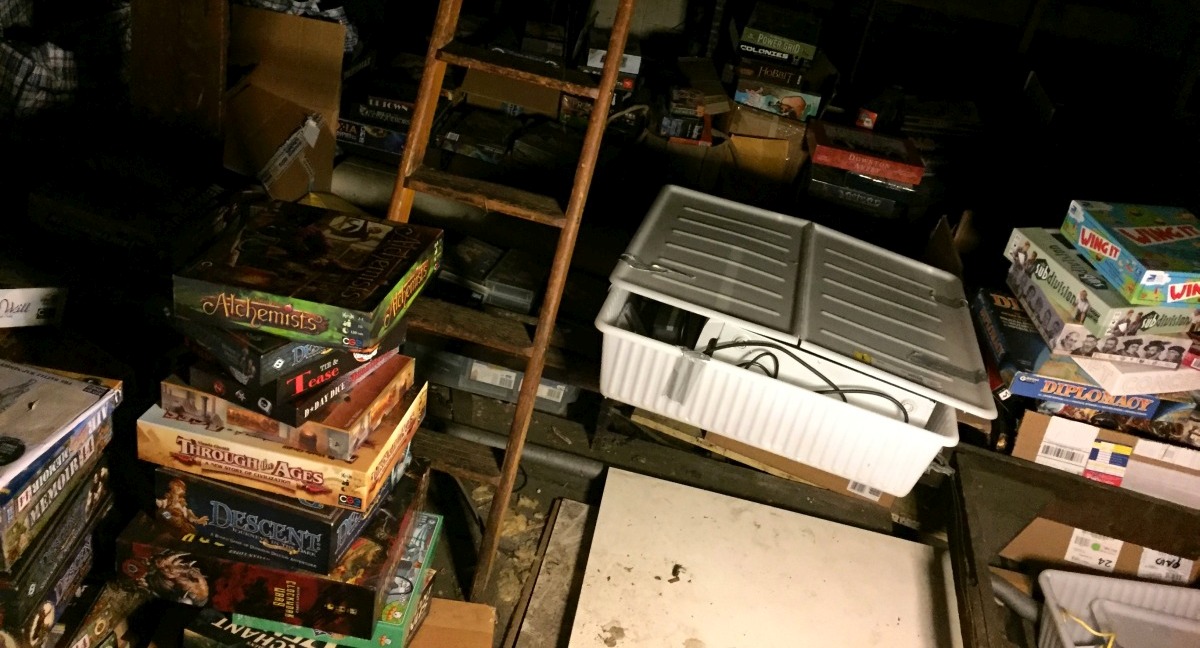 Quinns
: Ladies and gentlemen, roll up! It's time for a new series where we take a look a team SU&SD's board game collections. Come and see! Be amazed. Be aghast. Be envious. Comment with thought-provoking assertions like "why do you have that game it is bad".
You guys will have seen my collection in the background of loads of SU&SD videos, but I don't think you've seen the work that goes into it. Come with me today as I perform... a CULL.
slimy seeds, johnny big arm, tony the serviceable tight end, the idiot life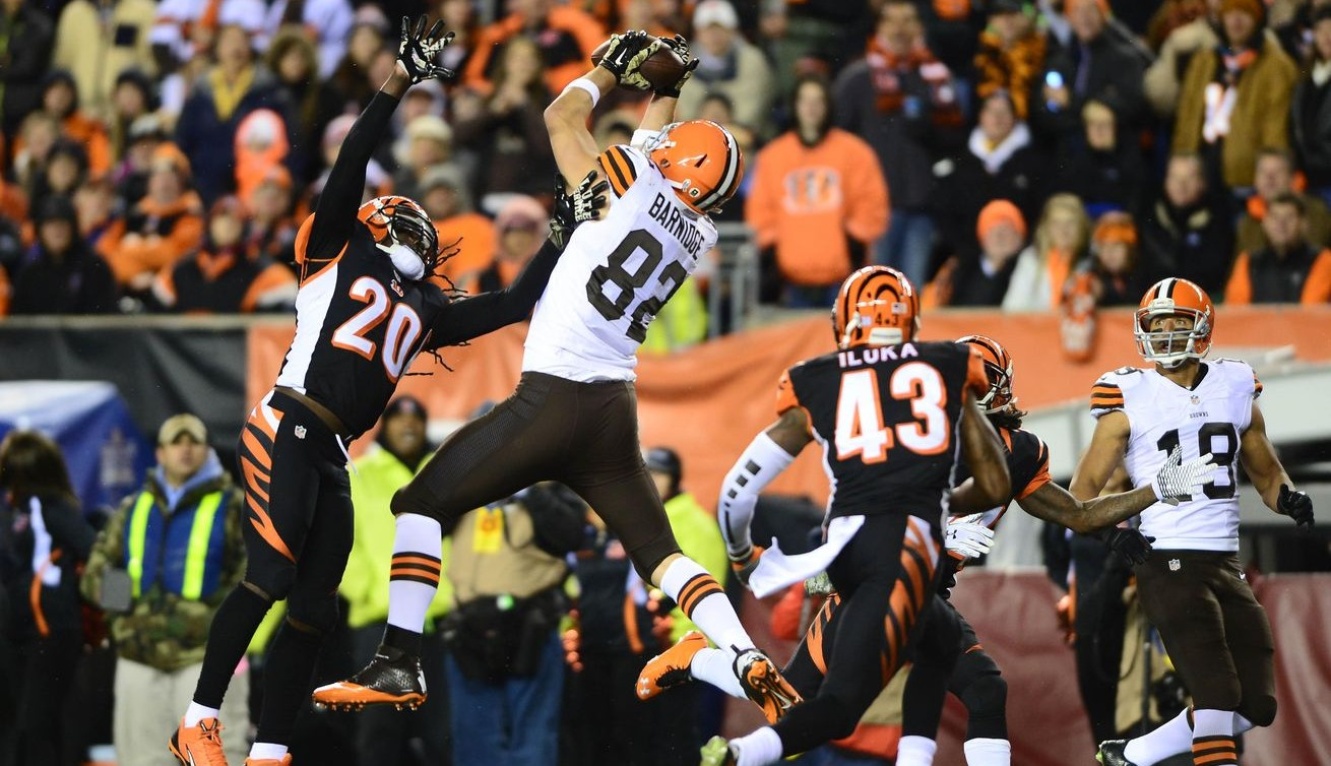 [Following in the tradition of Brendan's Rooky Errors or Leigh's Month as an Assassin, it's time for another article on an unusual corner of gaming. This time, the ancient tradition of Fantasy Football.]
Gav: It's 6:45 on a Friday night, I've just got off a flight from Cologne to London and I'm attempting to tether the internet from my phone to my really old, really rubbish and currently really unresponsive laptop. This would be annoying enough if I wasn't also attempting to manoeuvre through some horrendous London traffic in a beaten-up old jallopy. I know even using your phone (no less a phone AND a laptop) whilst driving is reckless and stupid but there's an excuse for my idiocy: it's the evening of my NFL Fantasy Draft.
Before I lose you, let me just say I know how you're feeling, but stick with me as I explain why game fans will find a fantasy football league interesting.