bananas and fascists and farkles and feelings and mutants and jellies and MORE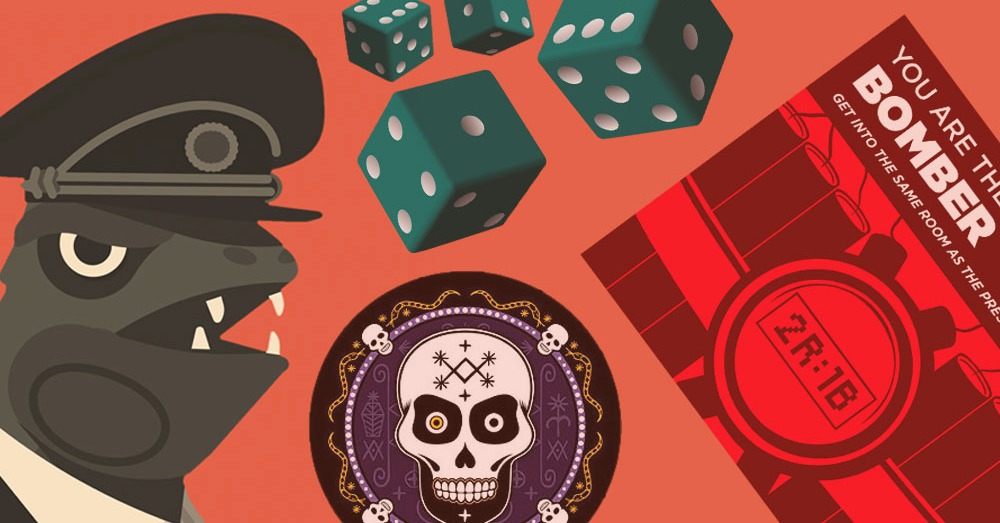 Quinns
: Ladies, gentlemen, non-binary folks, and anyone else who's left a comment over the last six years along the lines of "ARRRGH STOP MAKING ME SPEND MONEY." Today, SU&SD amends for its capitalist crimes.
We talk a lot on this site about how we want board games to be "for everyone", but to an awful lot of people the games we recommend are prohibitively expensive. That said, putting together an amazing board game collection can be cheap. Below, we've assembled a list of the very best games that could collectively cost you less than ten bucks, depending on your situation.
This isn't some unsatisfying sampler platter. What lurks below is a moveable feast of some of the greatest games ever made. Were you to gather all of these games, I'd prefer your collection to ones I've seen costing $1000.
If you approve of this feature, please do share it far and wide! It represents a lot of work for both Team SU&SD and our donors, who we bothered about cheap games we might have missed (special thanks to subscribers Amanda and Jeff, who were especially great).
Let's get started.
Rose flavours, scandalous mermaids, bee kerplunk, pip's pandemic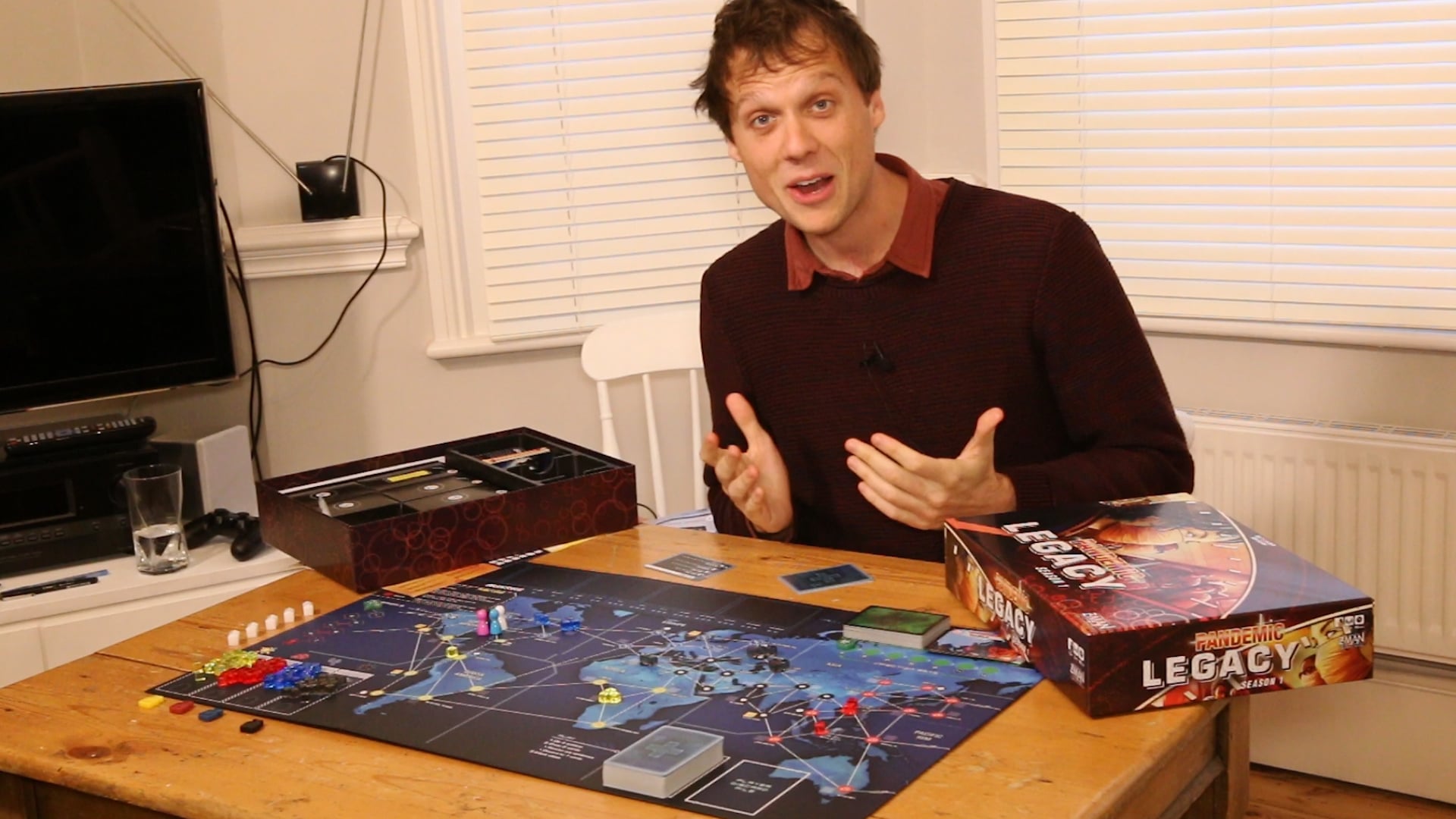 Paul:
Gawd, I love BGG. It's one of my favourite gaming places on the internet and this has been a fascinating journey.
Quinns: It's an astonishingly rigorous database. As if IMDB was combined with a... an educated mosh pit, but with a set of scales in the corner that told you how much every actor weighed.
As we close out this feature, I'm simply left wanting to play more board games. Which is surely the best possible result.
Blast Doors, The Management Cupboard, Night Magick, A Watching Swan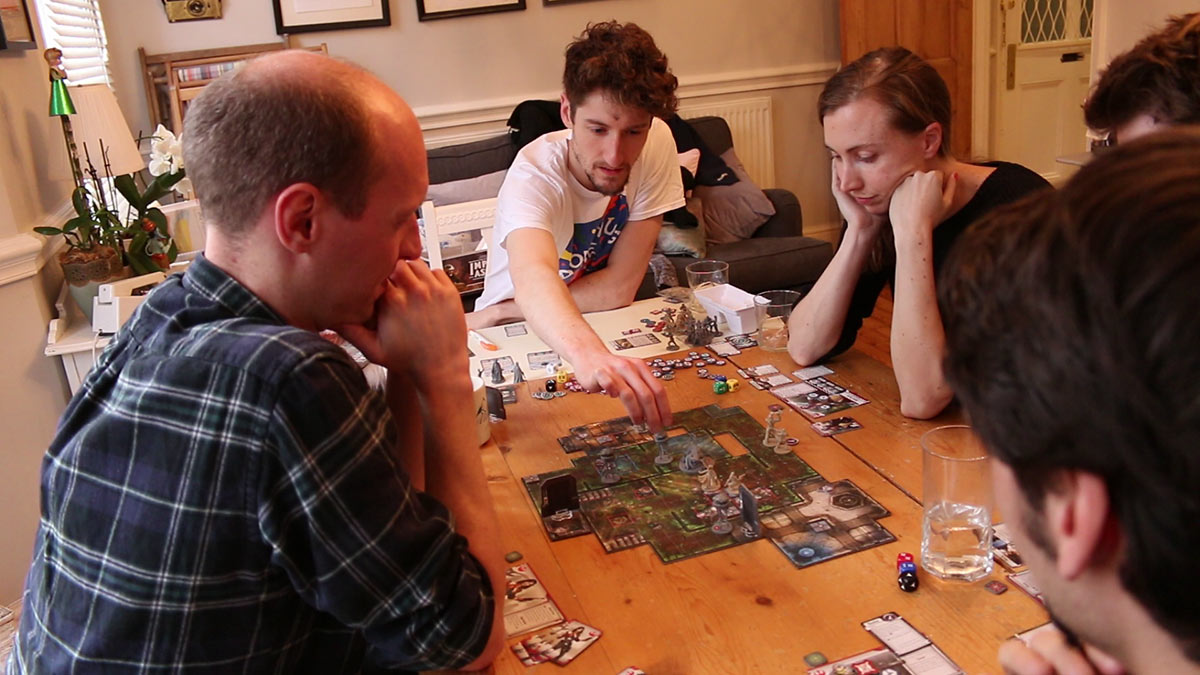 Quinns:
Matt, we have to abort this feature! Reddit's disapproval is reaching
critical levels.
Matt: That's not the Reddit alarm, that's my egg timer. I'm making everybody lunchtime eggs to keep up our strength.
Quinns: Wow! I could kiss you.
Matt: Don't kiss on me, daddy-oats, kiss on these great games.
Kissing Cogs, Slumped on a Bump, Sticky Cake, Rich Beef Sausages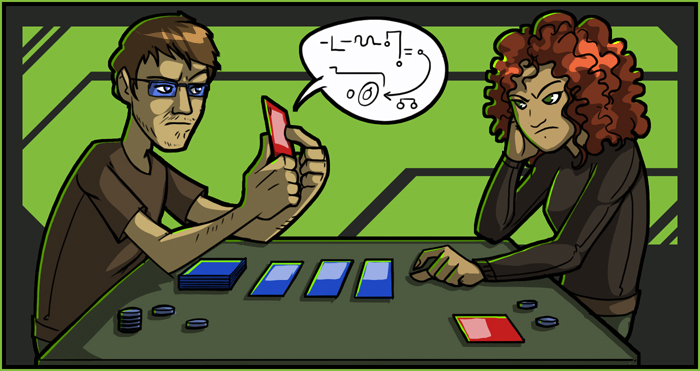 Paul
: Matt it's nearly Friday, how are we only now poking our way into the top 40? Why did we take on this challenge?
Matt: Trains.
Quinns: He's a goner, Paul. There's nothing we can do for him now. PRESS FORWARD.
sparkling lemons, misplaced limes, diamonds and bananas, a cardboard mormon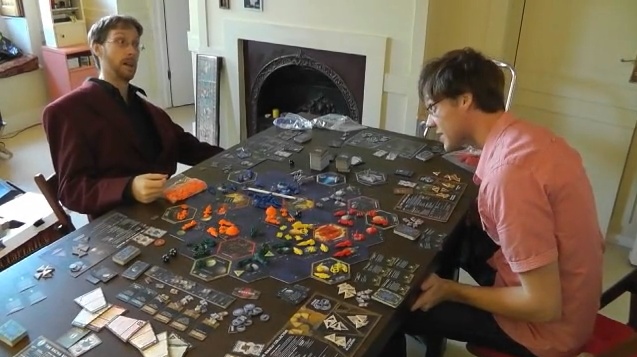 Quinns
: As we continue our marathon-like jog through Board Game Geek's top 100 games ever, today I can reveal that we're out of the weeds. We've played every single board game in the 60-41 slot!
Which isn't to say that we always enjoyed ourselves...
fingernail fortitude, Gosh on a bicycle, oh Uwe!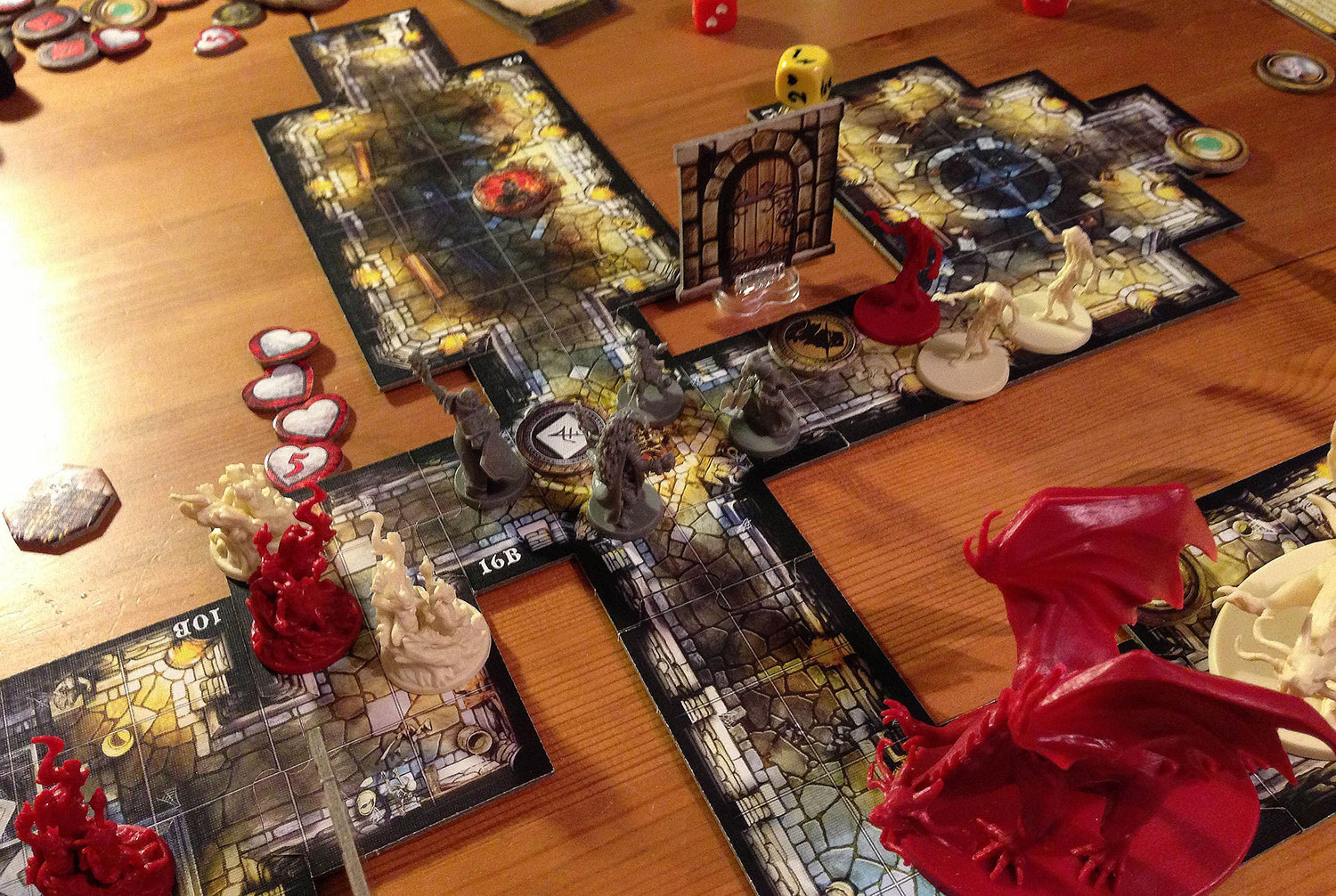 Paul: Our exhaustive look at the games jostling their way about BoardGameGeek's Top 100 continues! Today, we have everything from international illness to urban development to mischievous academics. Oh, and opinions. Always with the sassy opinions. ONWARD.
Oh God okay we're doing this everybody hold tight I'm pressing the button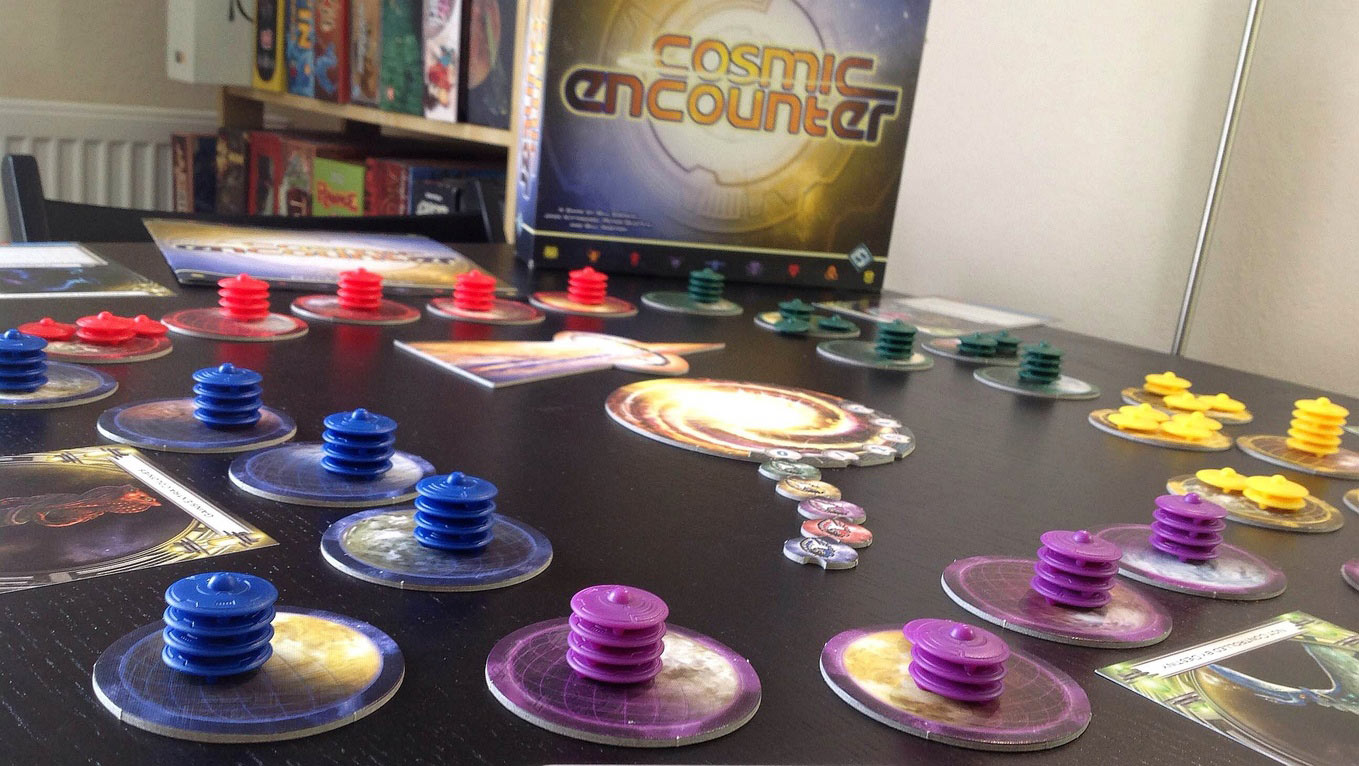 Paul: BoardGameGeek is a titan of the board game scene, one of the most comprehensive and consulted sites the hobby has, as well as a place to which we owe a huge debt of inspiration. It's also home to the absolute Board Game Geekiest among us, namely those with a monthly allowance for small zip-lock baggies. While we undoubtedly fall into that category too, we appreciate that not everyone does and it's inevitable that our opinions will diverge, right?
Just what do we make of those most esteemed of titles that are forever locked in an eternal battle for a place in BGG's Top 100 rankings? This week, we'll be giving an extensive, nay, exhaustive breakdown of that list, telling you what we've covered, what we thought and even admitting what we've missed out on. So come with us as we count down the games in a whole week's worth of analysis and adventure!
cookie-cutter design, a wobbly foundation for a game, an aussie lolly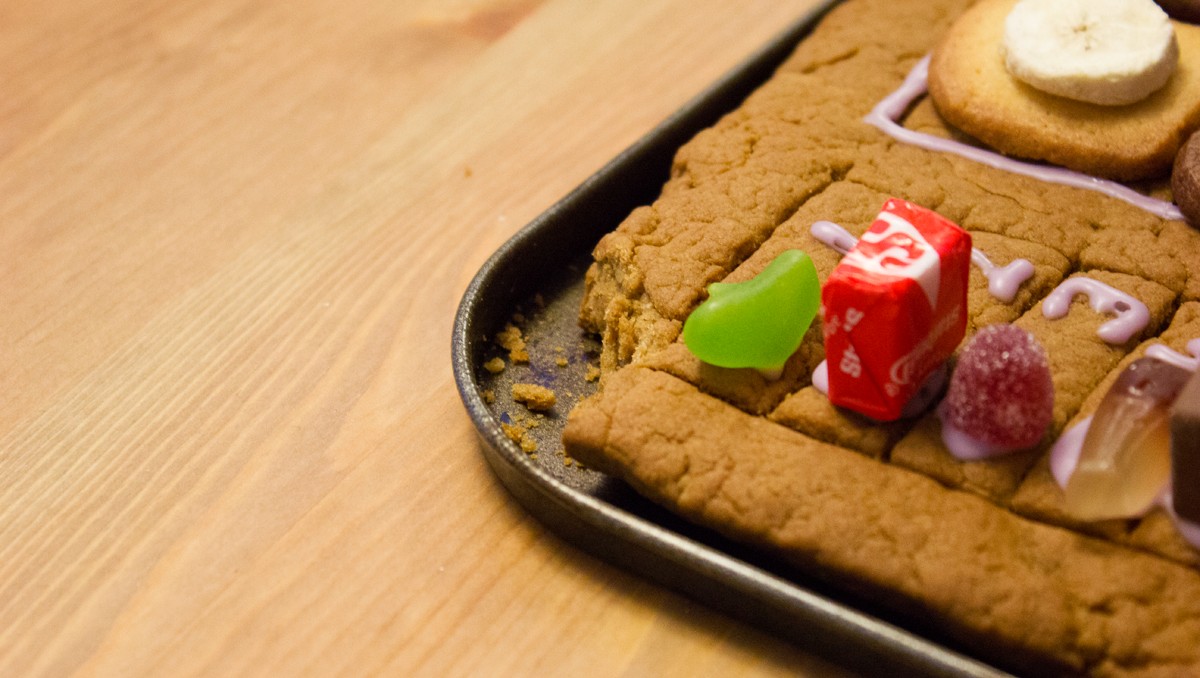 Pip
: In the time it takes my companion/opponent to move his knight to a new square I have broken off a piece of the game board and stuffed it into my mouth, crumbs on my T-shirt volunteering the specifics of my crime.
On the plus side, I am road testing one of Jenn Sandercock's edible games – The Order Of The Oven Mitt – and thus I have a mouthful of gingerbread rather than cardboard. On the less plus side you aren't supposed to eat the board yet and I've just remembered I don't like gingerbread.
The gingerbread debacle happens every year around Christmas. Faced with the dramatic potential of pretending to be a giant devouring a village I will tuck into any number of gingerbread houses and gingerbread folk, trying to ignore my tastebuds. I mention this to make it clear that the gingerbread problem is my own cross to bear rather than anything to do with Jenn. BUT gingerbread is a really useful building material so it's working really well as the substrate for the game.
reeking of solvents, bloated with hope, an early sumo, a vital box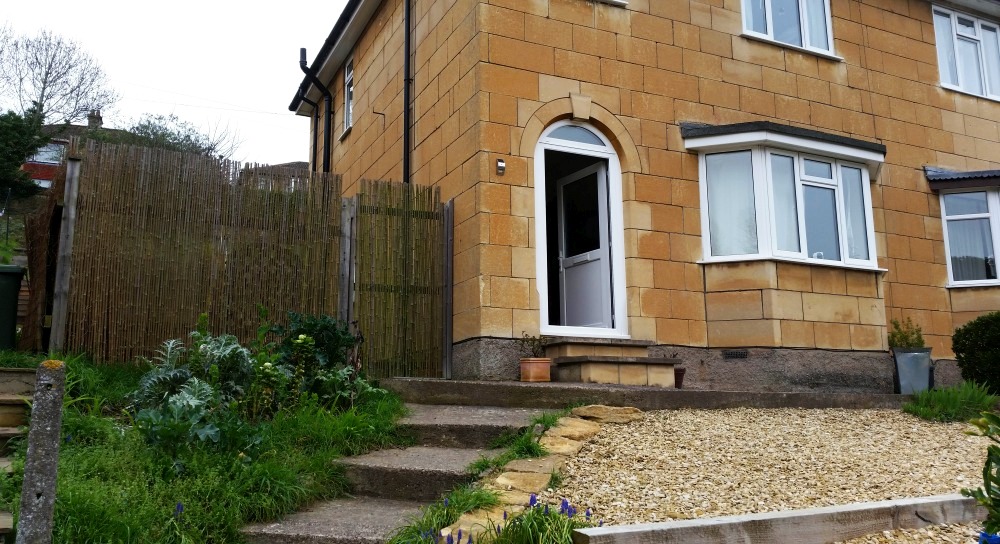 [Our series on the collections of our writers continues! Today it's the turn of long-time contributor Matt Thrower. If you missed our previous entries, you can now navigate to them using those buttons on the right. Enjoy, everybody!]
Thrower: Well hello there! Nice of you to stop by. Hope you had a good journey. It's rare we get the chance to entertain adult visitors, with all the space the children take up. So, please, let me show you round the house.
The first thing you learn as a parent is that every other parent lives in a pristine house. Even when chasing after kids has left them looking like exhausted pandas, their houses are still clean and tidy. Naturally, ours has to be the same. We'd all be happier if everyone could drop this charade and wallow in their familial filth. Anyway, it's nice to have someone here who might appreciate the results.
Hang your coat up over there...
a good ol' flecking, matt's hats, big-boy joys, it's all about the soup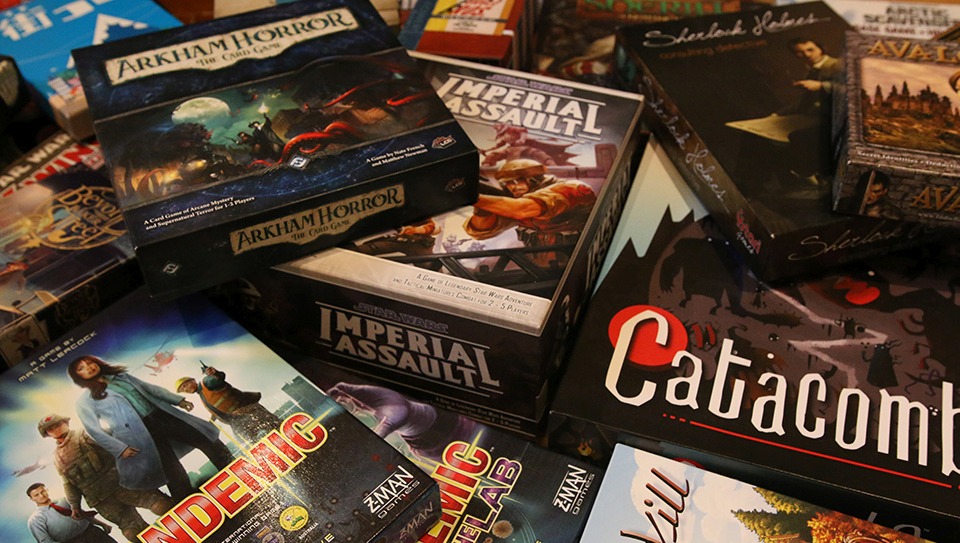 [Following on from our expedition into Quinns' board game collection and the polite visit to Paul's, it's now Matt's turn. Enjoy, everybody!]
Matt: Contrary to popular belief, I am not a man of infinite luxury. Paul has an entire cupboard just for games - Quintin has a cavernous loft to explore. Many have climbed that ladder and never been seen alive again, fading away to become a new addition to the dark and dusty collage of cardboard and bones. Basically those boys have space to play with. I however, have a shelf.
But it's a big shelf! Oh my. There's plenty of room in the rest of my flat, but my wife is a bit of a cheery dictator when it comes to interior design - so the sins of the husband must be tidied away. It's occasionally annoying, but it does mean I get to live in a genuinely beautiful, tidy place? Swings and roundabouts, life is compromise.