hot baths, hot ramen, hot jungles, hot plane crashes, hot pockets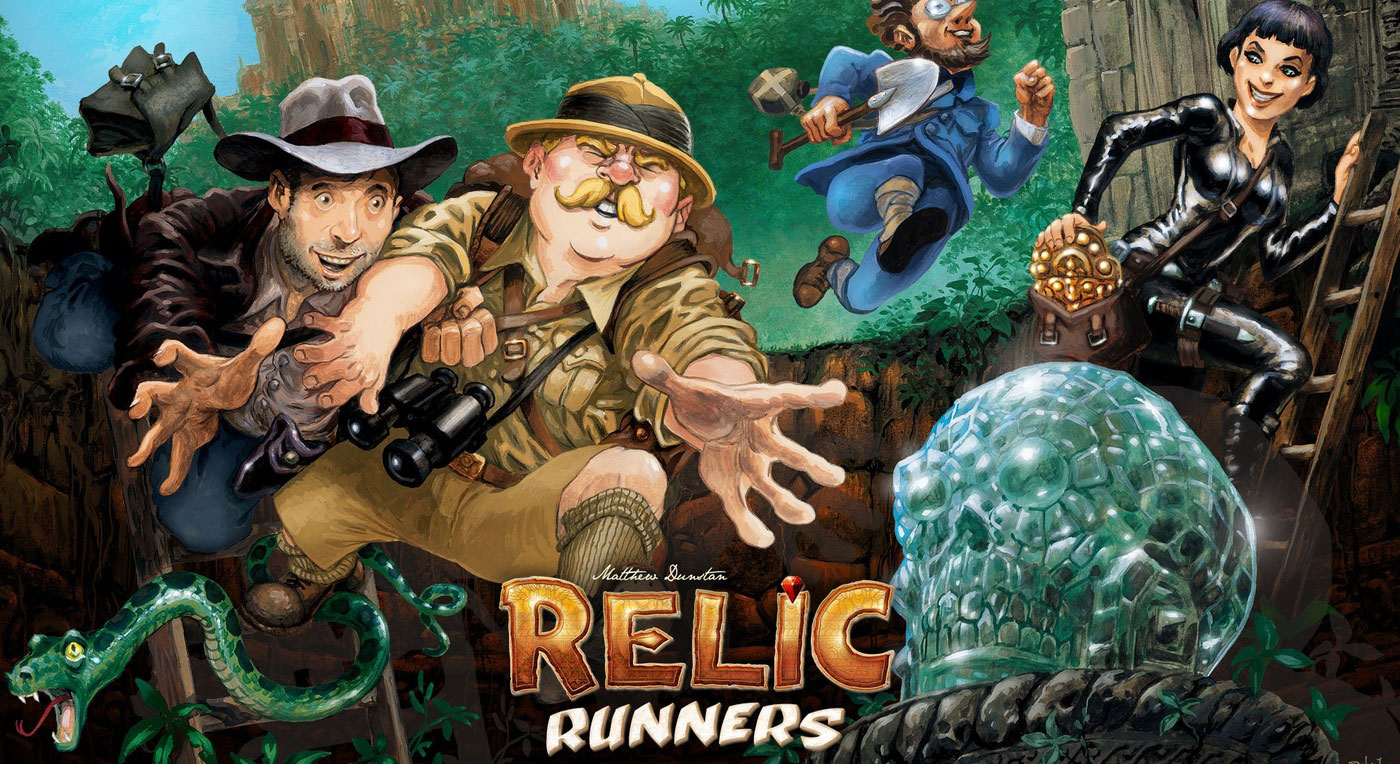 Quinns
: Crack! Boom! Patter patter patter. It's monday, and this is your board game weather report, predominantly plucked from the dark skies of the
Board Game Geek News Blog
.
Big news first. Days of Wonder, publisher of such incomparably plush releases as Small World and Memoir '44, have announced their new game: Relic Runners, seen above. Releasing this September, it sounds and looks absolutely luxurious. Players will explore a dark jungle, building bridges, forging pathways and nosing through forgotten ruins, all in a quest for priceless relics. Which, for the first time in the history of board gaming, are represented by objects you'd actually want to own. Images after the jump.
hot finagling, the centre of the earth, the health phase, fridge failures, dammit paul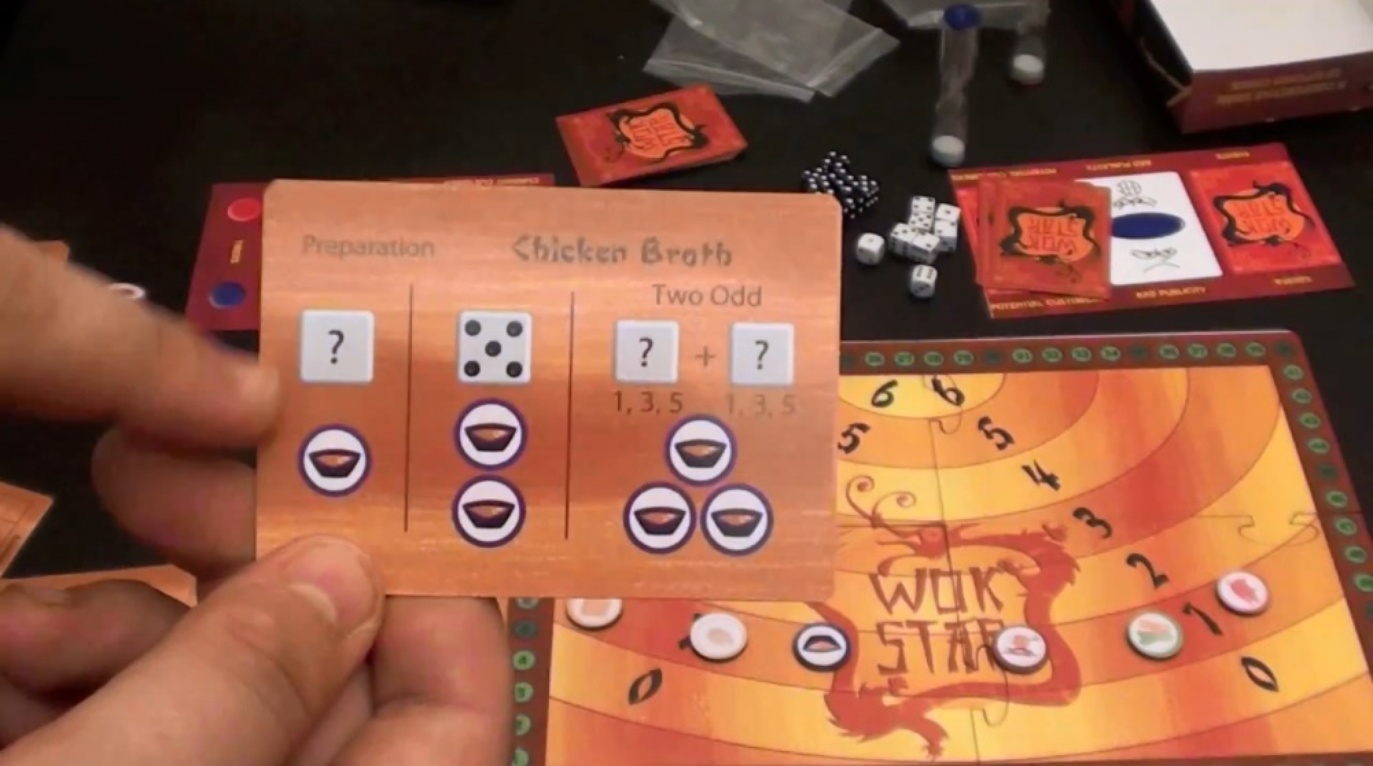 Quinns
: IT'S HERE. Actually literally drop everything. Wok Star, the co-operative, real time game of running a Chinese fast food kitchen
is now on Kickstarter
. I heard about this game
two years ago
, and a reprint containing such dramatic extras as "Fridge Failure cards" and an electronic timer (instead of a sand timer) is finally upon us.
Just imagine. You and another 1 to 3 of your friends rolling dice together, racing to complete recipes against the clock. Spending money between "days" to buy new recipes. Arguing as Paul fails to collect enough tips. Again. If you have a friend called Paul.
"Warning," the Kickstarter quips. "Wok Star may well result in high fives." Well, that's me sold. You'd better believe we'll be bringing you the earliest possible review.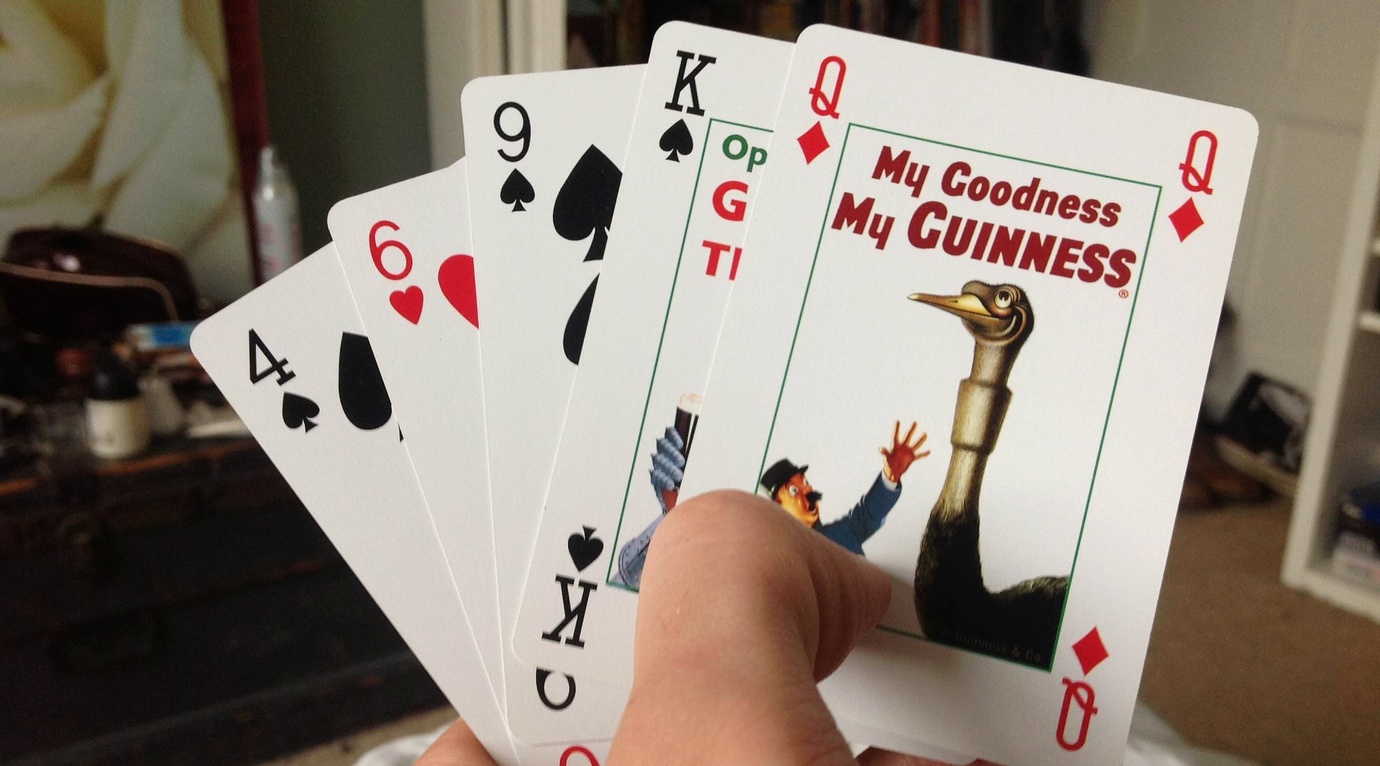 Quinns
: A wild tangeant appears!
I want to talk about card games. Not the pre-boxed ones we've been reviewing for years, though- I mean games you can play with an ordinary deck of playing cards, the kind that magically appears in your house when you hit 40 along with a bath salts and a printer.
We've been sent a copy of Decktet, you see, as well as this official book of Decktet games. This is a whole-new set of playing cards that appear to offer more complexity, colour and flexibility. We are INTRIGUED, but to put it through its paces we're going to need Your Help.
What are your favourite games to play with a deck of cards, readers?
lethal dribbles, Paul and the Trollfens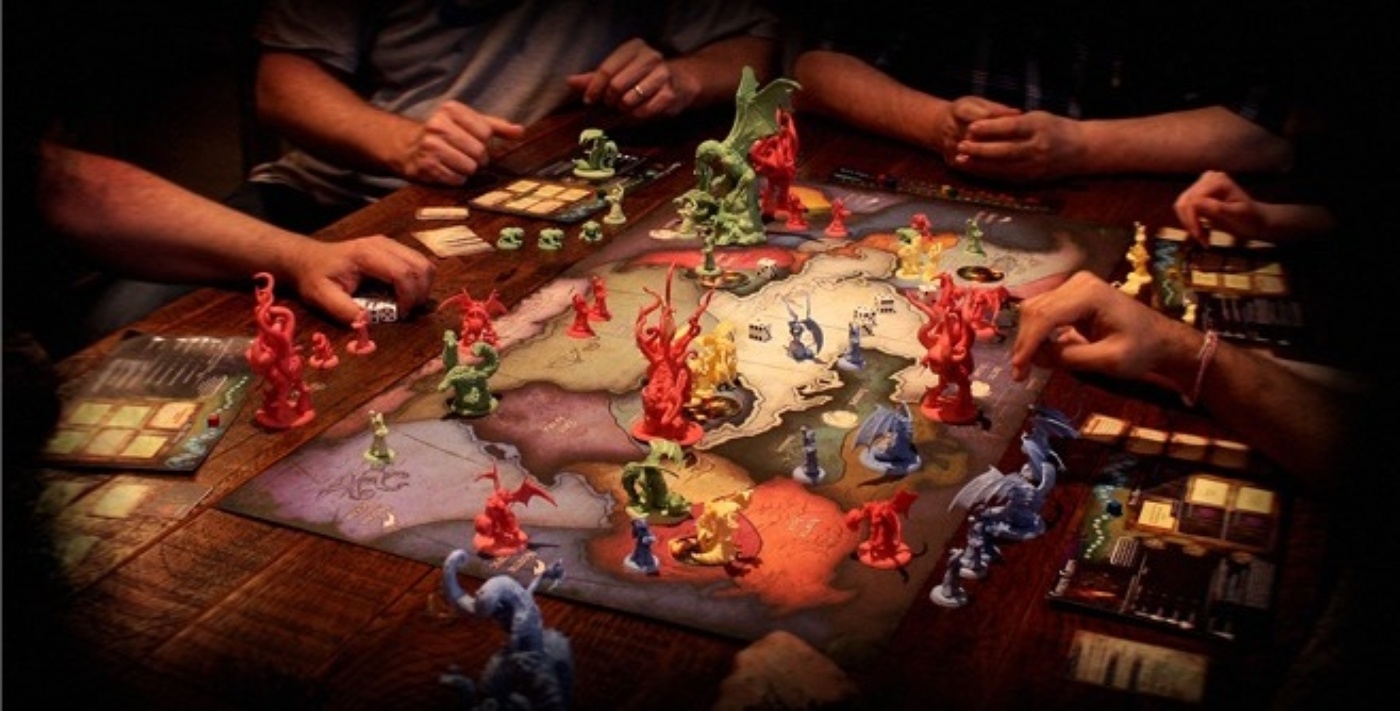 Quinns
: Cripes! Have you seen the news?! The government's using the internet to spy on our most secret Facemails and Googlings. Don't worry, though. SU&SD's weekly games news is only ever
good
news, covering the hottest new inanimate objects that will never violate your trust.
They might violate everything else, mind you. Cthulhu Wars is a new Kickstarter that's shattered its funding goal faster than any other board game I've ever seen. "The marketplace today has many boardgames featuring the Cthulhu Mythos," the page starts. "In these games you strive to avert the impending catastrophe. But in Cthulhu Wars you ARE the catastrophe!"
CRIPES!
trenchcoats, rain-slick, spinal modems, hostile takeovers, Bickleshire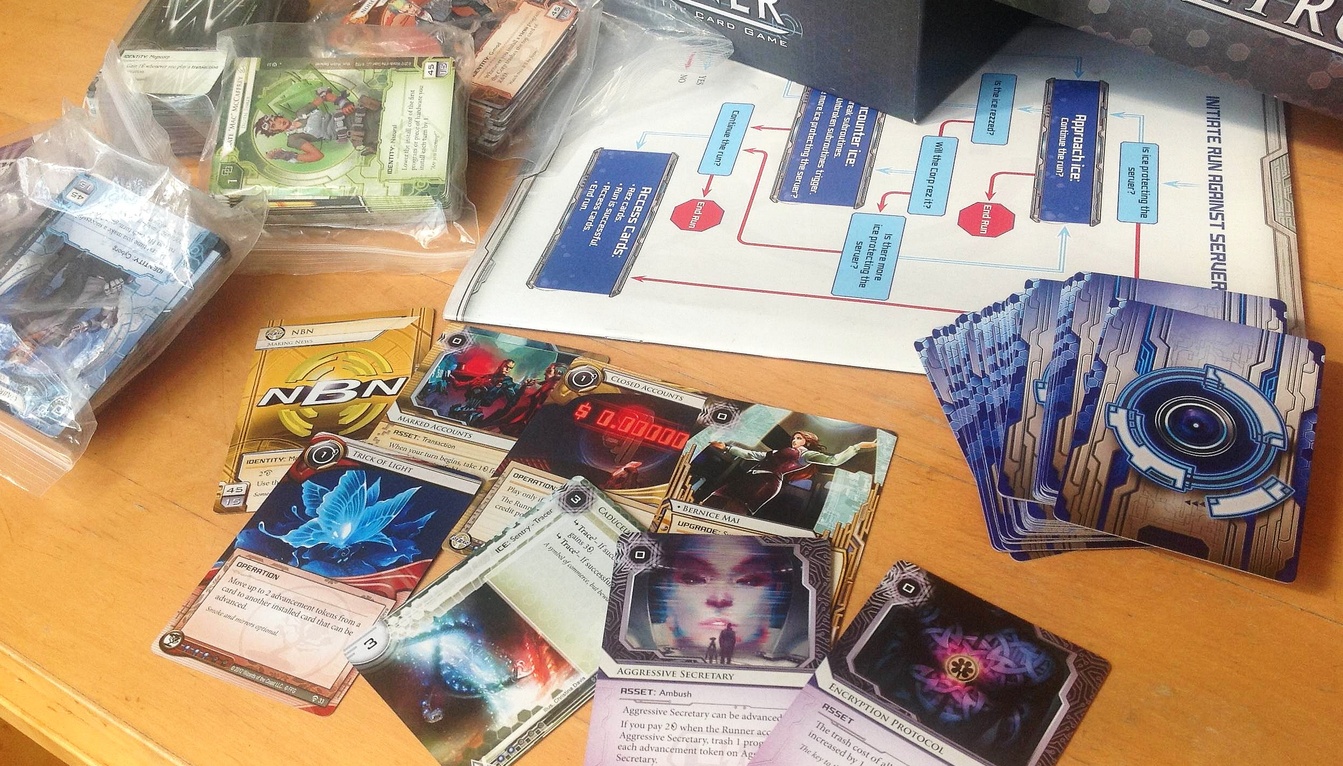 Quinns
: Finally, after six months of waiting and countless allusions on the podcast,
Android: Netrunner
is back in stock and OUR REVIEW IS HERE. Click here to head over to the mighty Eurogamer.
Oh, and what a surprise! It's the best collectible card game we've ever played.
"Here's a game defined by inescapable tension. Playing as either side, you're always able to make grim estimates of how far you are from victory, while the other player could win at any point. Worse, even the most lovingly crafted deck will often feel like a second antagonist. Both sides need programs, yes, and events and resources, but you'll need money for all of those, and so sitting down to play Netrunner absolutely feels like you've taken a seat under a sword of Damocles that you've fastened there yourself."
Oooh, yes. We like this one. Go read!
I'm actually playing in a Netrunner tournament with some friends this Sunday. We've all agreed not to look online for tips, but I wonder if we had anyone keen to give me NBN tips in the audience... ?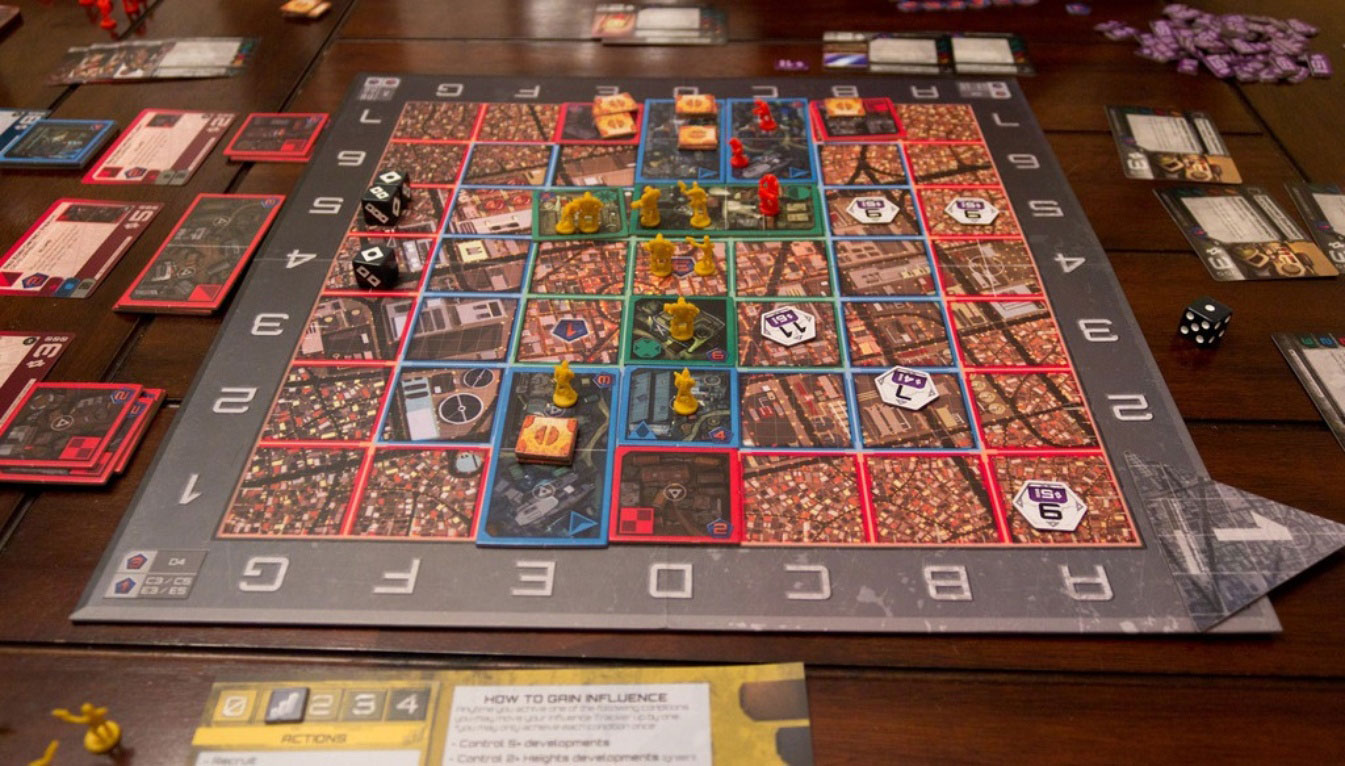 Quinns
: Morning, peaches! How are you doing? Summer's arrived here in SU&SD's sacred city of London, and that means... something, to some people, probably. Not to us, though! We're still indoors, searching for the world's best board games. Just a little sweatier.
Game Bugle bring us our first story, an official design diary of the gang-tastic City of Remnants, which we reviewed just last month. Some really neat stuff in there from new designer Isaac Vega, including the pearl of wisdom that the hardest part of any board game design is the very final round of playtesting, where the bones of many an unpublished game can be found.
That's not my favourite story this week, though. I just needed something pretty for the header image. Get ready for THIS: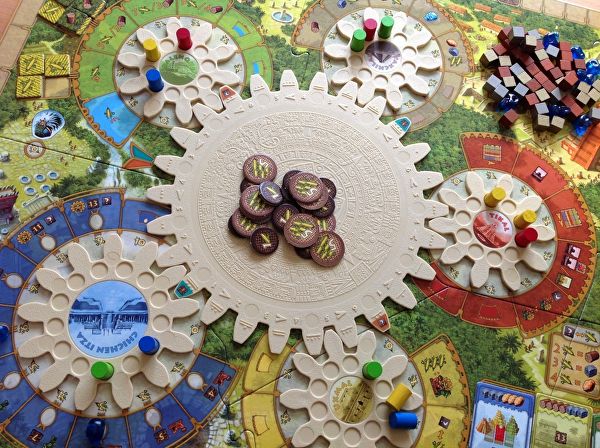 Here's something to keep you guys hungry. Quinns has just posted his review of Tzolkin: The Mayan Calendar on Eurogamer, and it's ONLY the most impressive game we've played this year.
"Getting worked up about mundane themes is a bit of a theme in itself in contemporary board gaming. Dyspeptic classic Thurn and Taxis is a good example: a game about running a 16th-century Bavarian postal service where failing to finish a route between Pilsen and Budweis brings on a feeling not unlike death. In the case of Tzolk'in, you could not be more emotionally invested in a corn cob
yachts, MONEYBOMBS, inky ignorance, sour mumbling, drifts, molds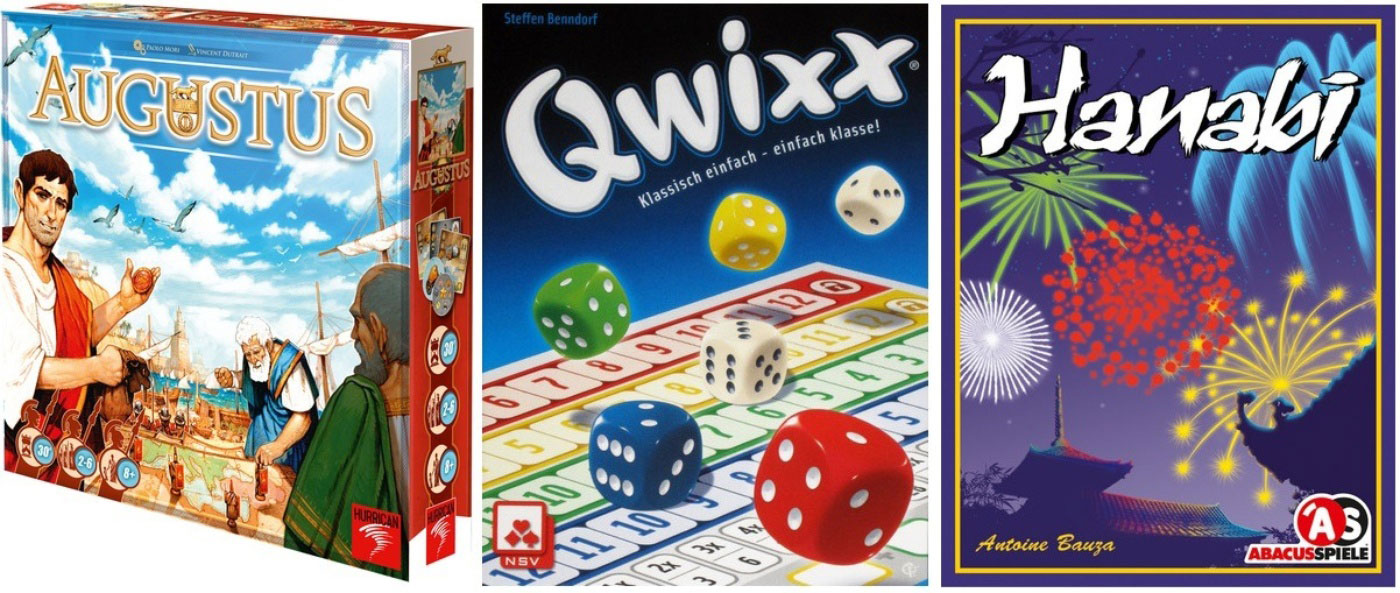 Quinns
: Where would we be without
Board Game Geek News
? Ah, such dark questions aren't fit for such a sunny morning. Much better to locate the nearest croissant and insert it, slowly, into your mouth while enjoying SU&SD's weekly news roundup.
The BIG news this week is that the 2013 nominees for the German Spiel des Jahres prize have been announced. This is hot business, as the winner will go on to sell some 300,000 to 500,000 copies. Absorb that figure. Now, here's another one- many of the board games we look at will never break five figures.
These nominees are... well, I mean, you've probably noticed they're sat at the top of the post. Spoiler!
musketeers, greasy bags, plastic fascists, Reiner Knizia's Pyjama Party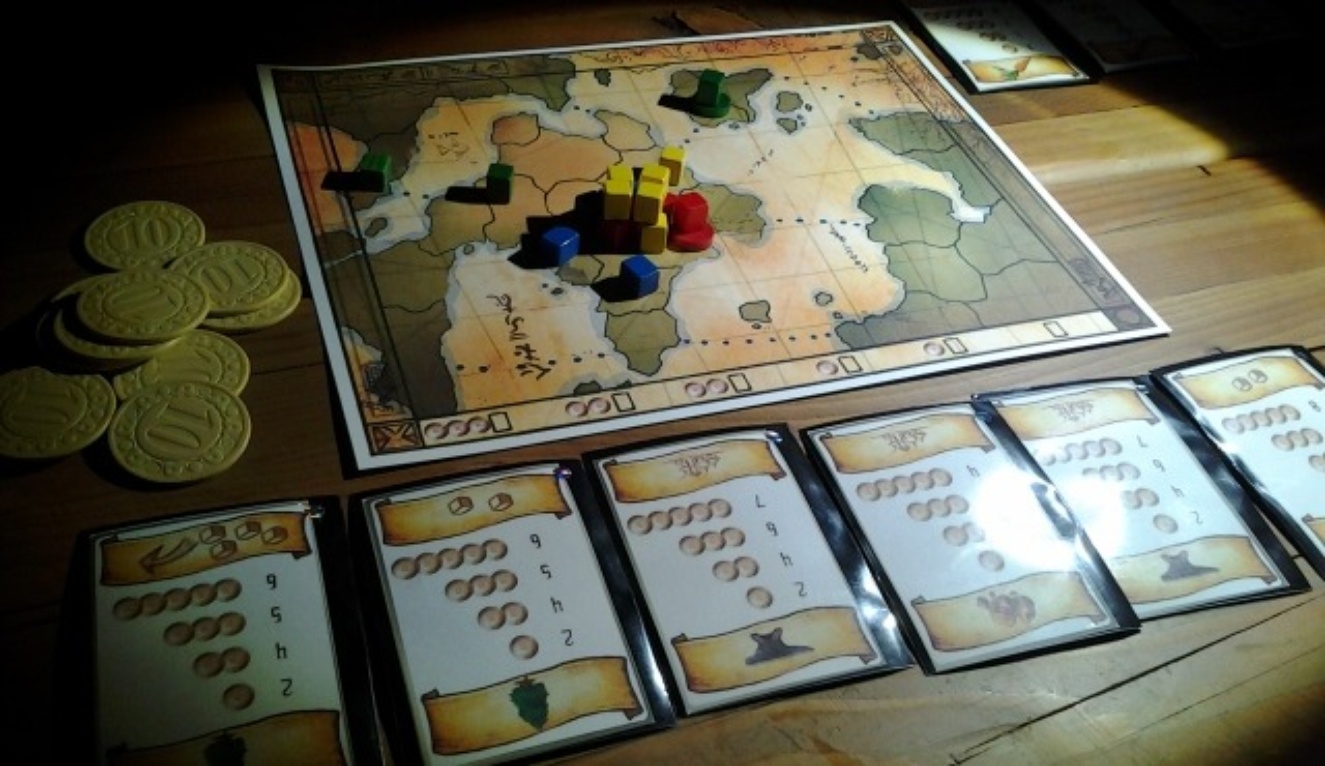 Quinns
: Sorry to anyone who's been punching F5, hungry for news. I've been in recovery. Paul and I played some new releases yesterday and ALL THREE were disappointing. Halfway through the third we wore the sour expressions of mountain climbers. I think I saw Brendan crying.
But let's speak of something EXCITING! Eight-Minute Empire, pictured above, looks wicked. It's a racecar-fast area control game where players simply take turns to select a card, develop their control of a board, and expel a winner from their midst. It was Kickstarted earlier this year, and is currently sat in the middle of a tiny hype-tornado.
Now, check this out! The standalone sequel, Eight-Minute Empire: Legends, is on Kickstarter already! It's already broken its goal with the series' characteristic speed, so that's a very reasonable place for your money to go this week.
babies, spanking, milkshakes, that more intelligent sort of girl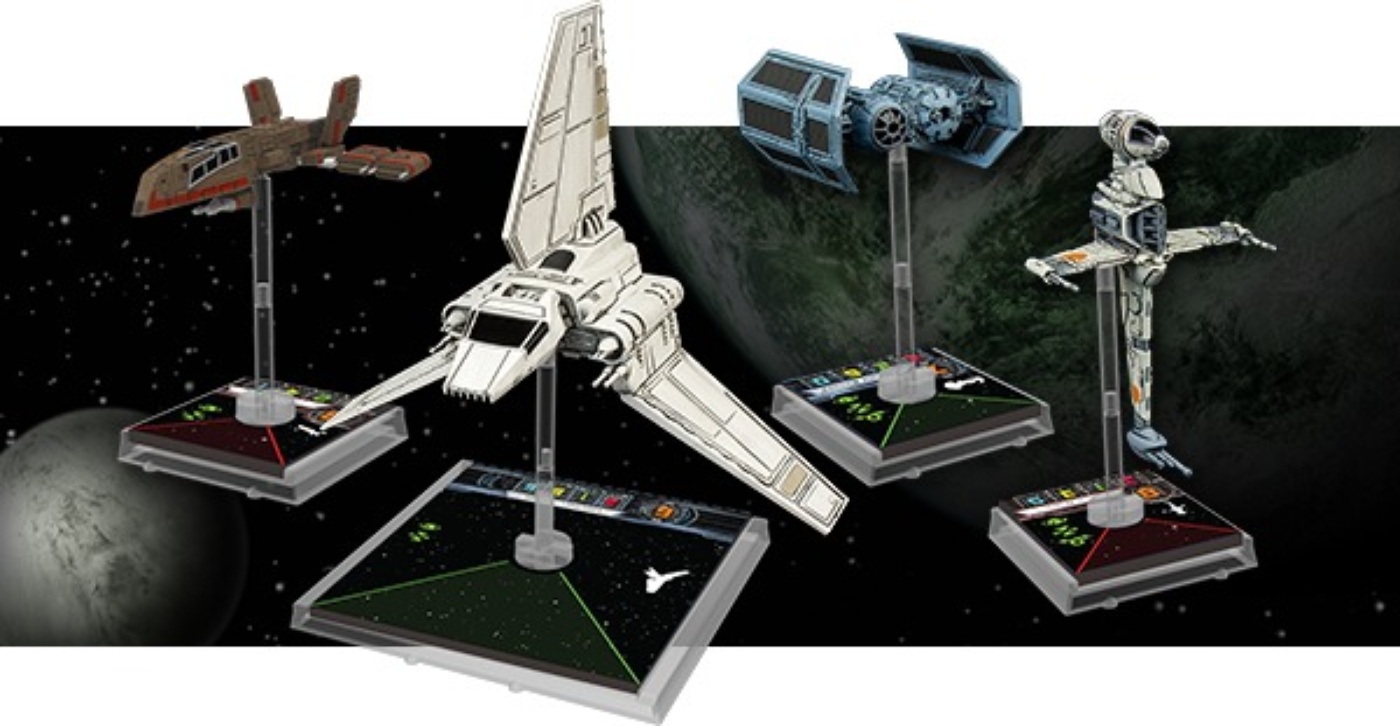 Quinns
: Dearest disciples. Today, the doors of the great house of Fantasy Flight hath opened, bringing news of a GREAT MANY games (three).
Above you'll see the forthcoming Wave Three ships for the X-Wing Miniatures game. According to my tome of Star Wars apocrapha, they're... hang on, the pages are stuck together. Paul must be on the milkshakes again. OK we've got the deadly B-Wing and Kyle Katarn's own HWK-290 for the Rebels, and a TIE Bomber and Lamba-class shuttle for the Imperials. Oh, I guess I could have just read the press release. Hmm.
I'll be honest, I just check the Fantasy Flight homepage on a daily basis for Netrunner news. Like this! And this! Because it's exciting to know which cards I'll be failing to use properly next.