board games, miniatures games, mostly giggles, NIGHT BEAST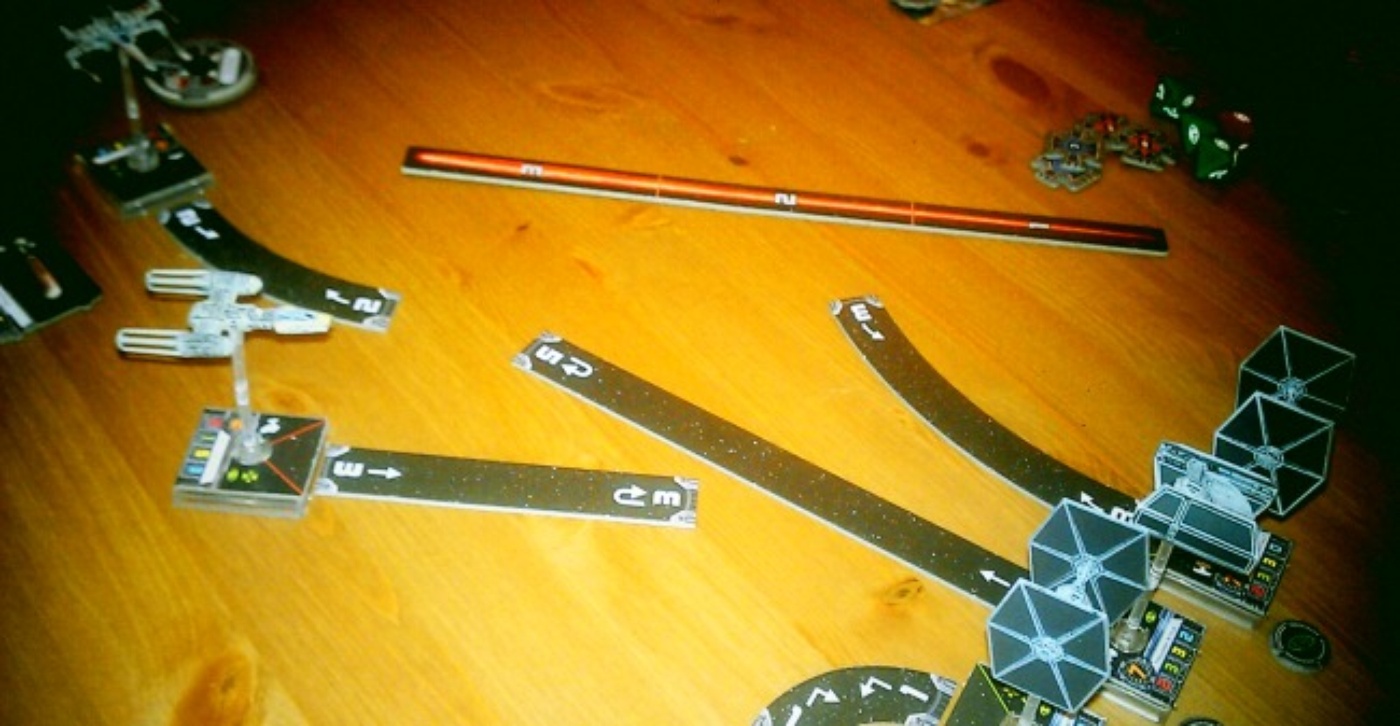 Quinns:
BAAAA! Ba-da-baa! Ba-ba-da-ba (ba-ba-ba-ba) ba-ba-da-ba (ba-ba-ba-ba) ba-ba-da-ba (ba-ba-ba-ba) ba-ba-da-ba ba baaaaaa… BA BA BA BAAAA. BAAA! Ba ba ba BAAA ba! Ba ba ba BAAAA ba! Ba-bam-ba-baaaa…
That is me singing the STAR WARS theme. I am singing it for you. It is a special treat.
Fantasy Flight's owned the Star Wars license for more than a year now,
but all that's meant for us is one passable card game. Until today. The X-Wing Miniatures Game is THE release this month. Tiny, pre-painted spaceships, jinking past lasers that could reduce them to a sneeze in less time than it takes an extra to scream "I'M HIT".
But SHOULD YOU BUY IT? Short answer: "Yes." Long answer: "Yeeeeeeeeeeaaaaah," followed by a thoughtful pause and a speech like this…
postal snakebite simulator, Liar Training, Bedsheet-tugging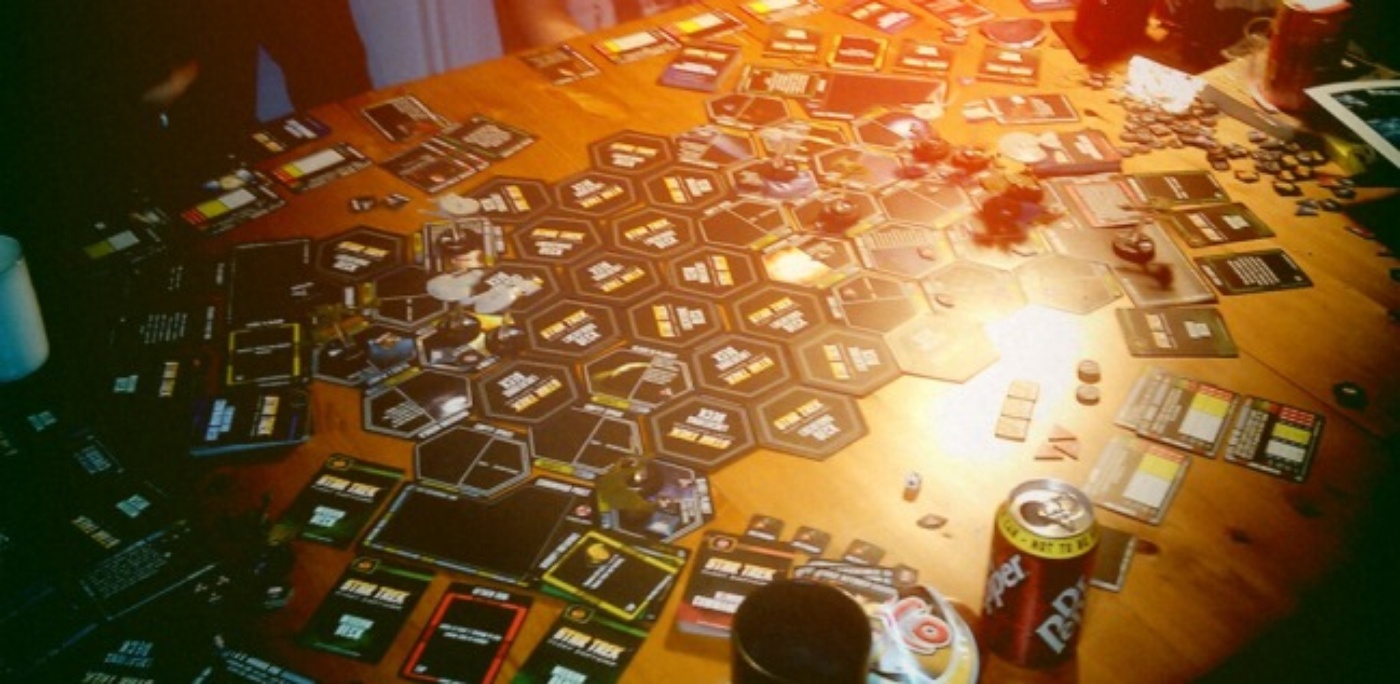 We're trying a new format! Sometimes Paul and I don't have time to assemble a true, riotous review, but we are always
playing
new games, our bodies like a pair of unreliable steam engines powered by a smouldering pile of cardstock. So how about this: a quick'n'dirty roundup of the best games we tried last month.
Click on through, then, for some impressions of Star Trek: Fleet Captains, German hit Thurn & Taxis and the talking-tastic Baron Munchhausen. But were we actually impressed? Well!
sharks, review, Guzzling rum, Thick Sparks, Cheeky dolphins, stars, voodoo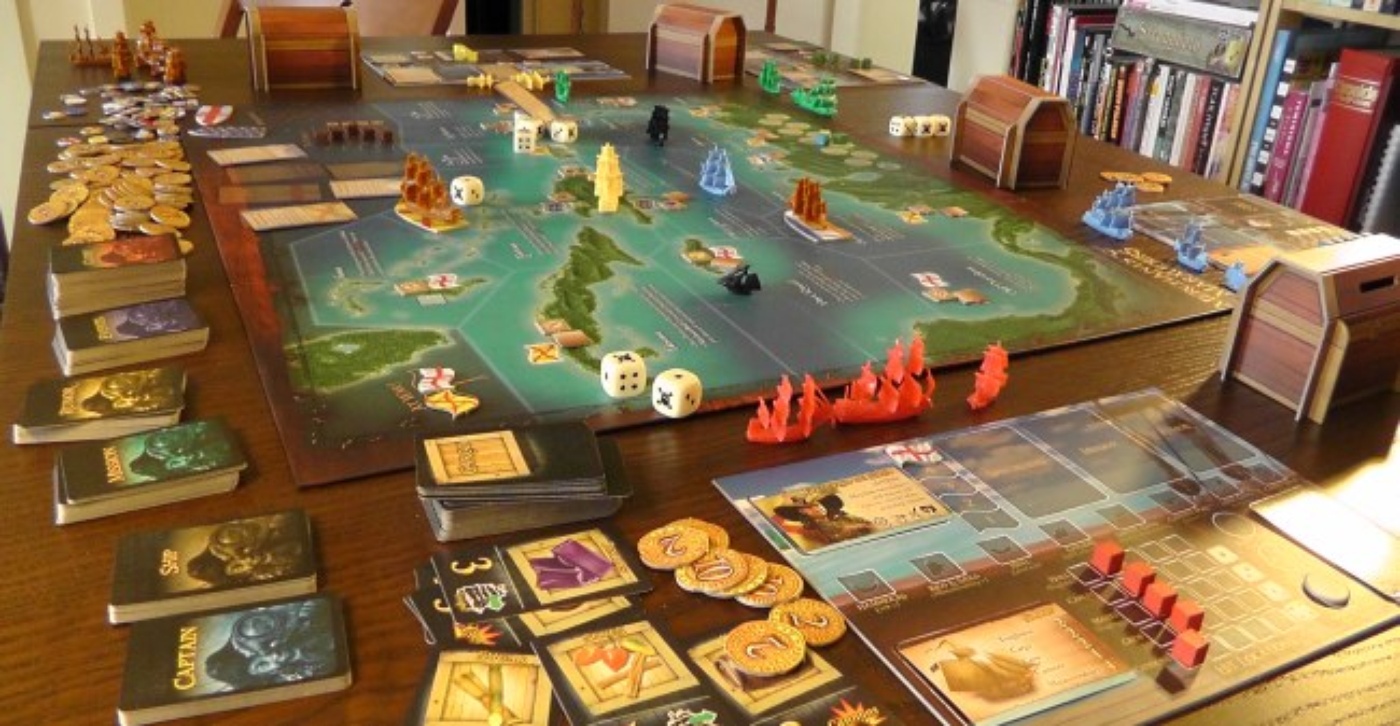 Quinns:
Rum! Guns! Thievery and corruption! Broadsides and boarding actions, executed by daring captains, their magnificent ships reeking of fragrant spices and tobacco. A glittering sea, taken to foul moods and murderous storms. Sharks! MONEY!  
Ain't no backdrop like the 18th century Caribbean. If only there was a board game set amongst all this.
Oh wait!
In our last episode we said we thought Fortune & Glory was a poor example of Ameritrash, Ameritrash being board games that, generally, focus on conflict, cheap thrills and on smothering your table with components rather than being a fair and nuanced game. We're covering Merchants & Marauders, then, to show you a beautiful example of Ameritrash. This game is a parade of unexpected happenings, satisfying rewards and crushing defeats that all mix together in a foul voodoo potion which brings the Caribbean, shuddering, to life.
Excitement, Summoner Wars, Tundle, Mugglugg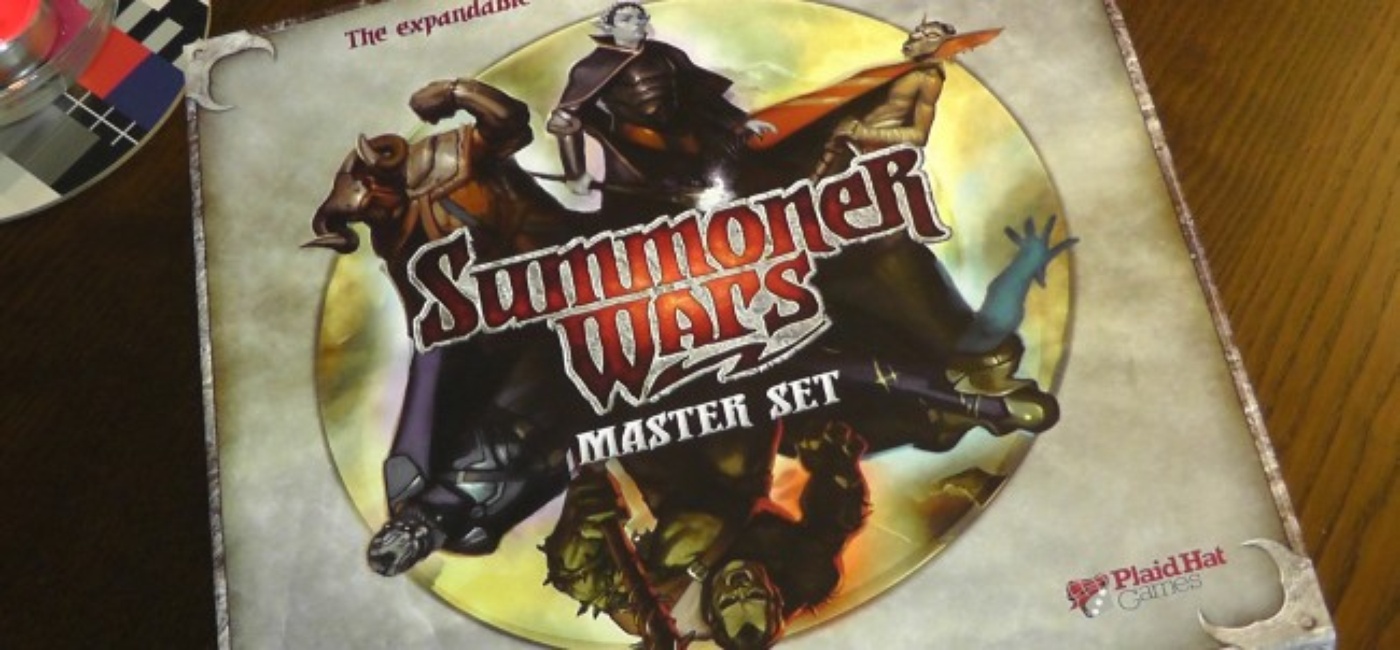 Oh my GOODNESS! If you've watched
Episode 3: Civil Surface
you'll have seen us squeaking about a great little two-player game called Summoner Wars. Well, it's just gained some weight. The luxurious Master Set is now on sale, containing everything you need to play, a "premium board" (read: an actual board) and
six
all-new races to play.
Prior to this your only option for getting involved with Summoner Wars was to buy a Starter Set containing a couple of races and a paper disasterpiece of a playing mat. Whether our review of Summoner Wars piqued your interest or you've invested in your first decks, you'll probably be wanting this.
board games, review, Ghost Stories, spillage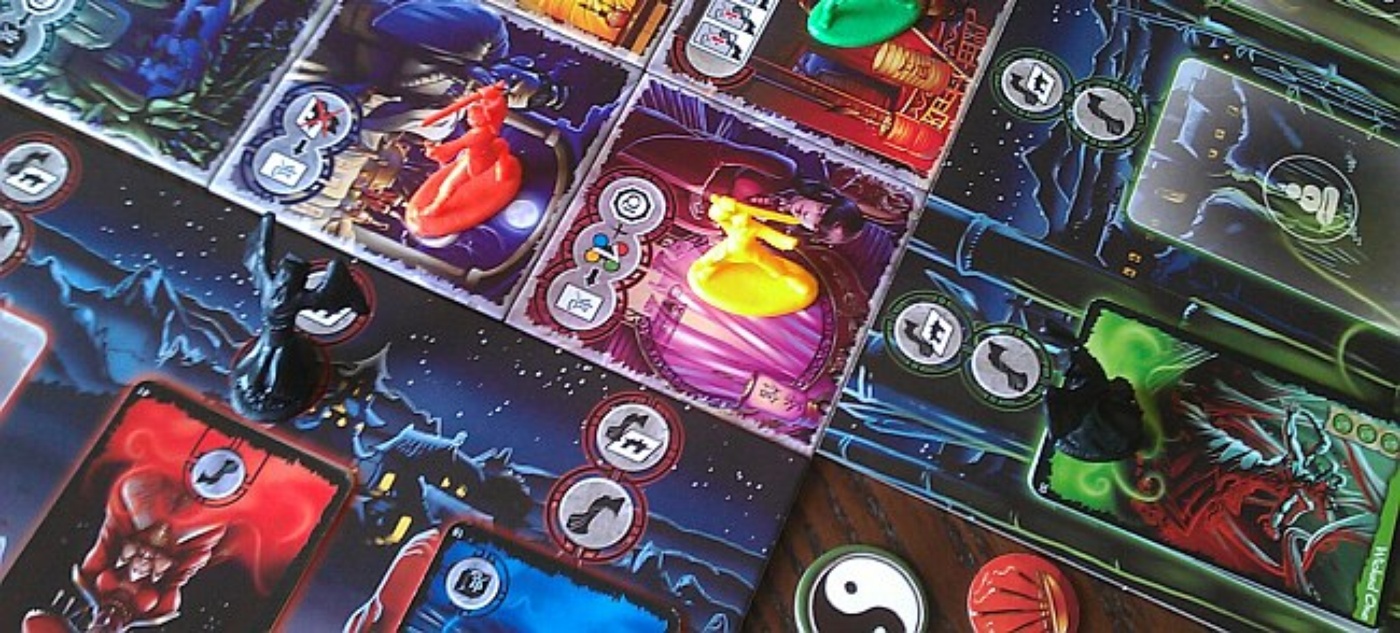 If you've watched
Episode 1
you'll have seen a sneaky cameo of the above beauty. Ghost Stories, by Antoine Bauza. Seeing as we only used it for a quick gag, I appreciate some of you may have been left out in the cold, alone, aroused, and hungry for more.
Both you and this game deserve better. Click through the jump for our review of Ghost Stories.
spreading the love, free, Cheapass Games, Hobos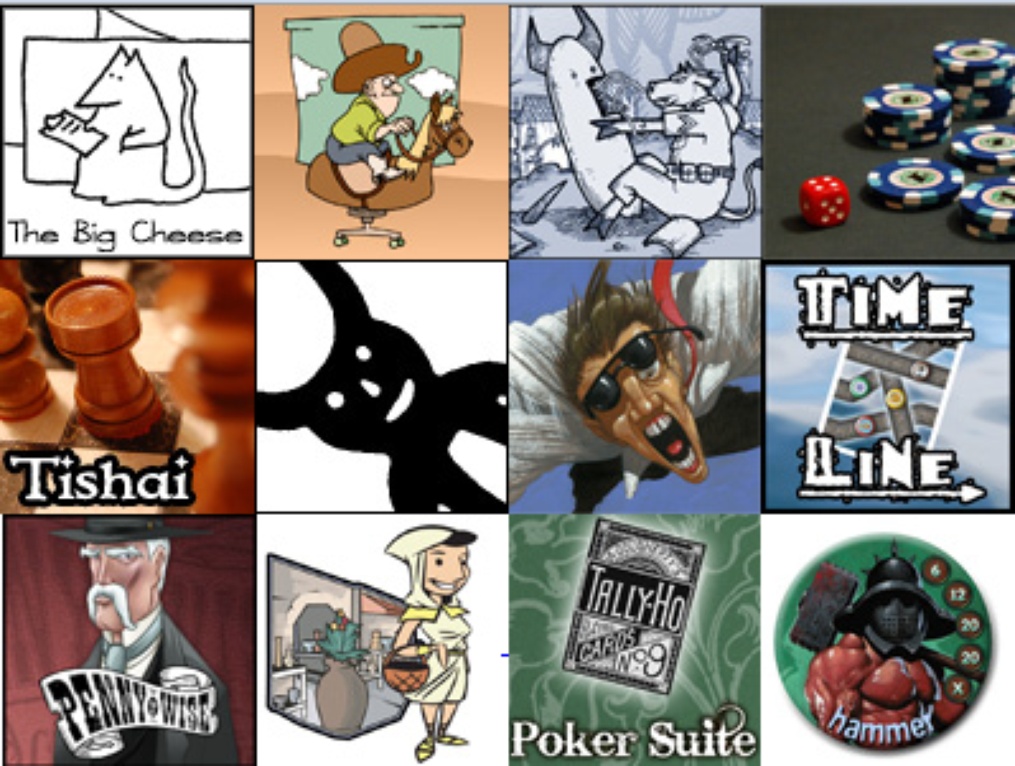 Paul and I get asked all the time where to
start
with boardgaming. People want to get into the hobby, but at the time of writing there are 52,942 games listed on the
BoardGameGeek.com database
. Which one should they buy first?
board games, Excitement, Ninjato, Ninja: Legend of the Scorpion Clan
You know what I'd love to see this year? A board game about sneaking into a fortress as a ninja in feudal Japan.
Ah, if only that was happening.
Oh, shit! Wait! Not only is it happening, we're getting two competing ones. Fight! Fight! Fight!
board games, RoboRally, Quinns' crepuscular childhood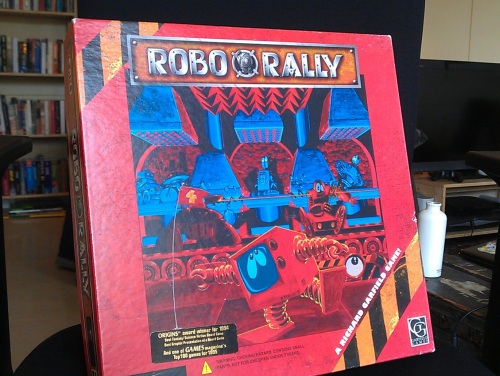 My mum's attic is a narrow crawlspace some four feet high and seventy feet long. If you imagine poking around inside a building's intestine, you're most of the way there. I was up there the other month, scrambling around on my hands and knees and squinting through sweat and dust when I found exactly what I was looking for. A box containing my old copy of
RoboRally
. Hell yes!