Befuddled with love, a leaf on the wind, feminine wiles, stabbed!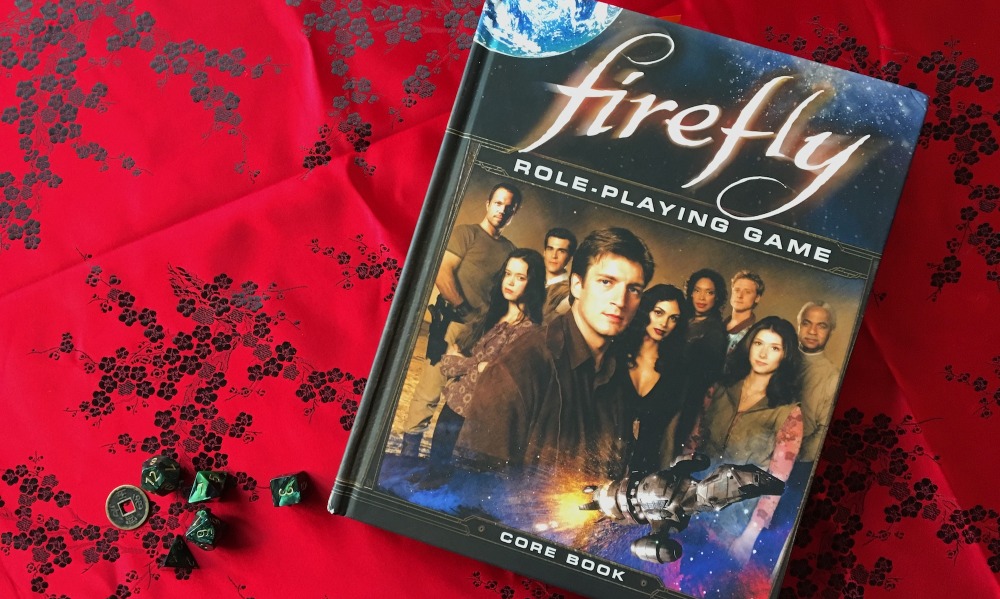 Cynthia
: The television show Firefly, one of Joss Whedon's series, has wriggled deep into the shared geek consciousness since it aired in 2002-3. Phrases such as "Curse your sudden but inevitable betrayal", "I can kill you with my brain", and "Yessir Captain Tightpants" now serve as entry passwords into secret geek spaces, flashes of color that we use to recognize each other in the wild. As much spaghetti western as science fiction, full of Chinese swear words and sexually-charged tea ceremonies, Firefly had Buffy's wit and black humor, Dollhouse's dark maturity, and something else that characterised neither: freedom. Five stars' worth of planets, moons, frontiers, and open skies.
In other words, if you haven't yet watched Firefly, you need to get on it.
But enough of that! The real question here is whether the Firefly roleplaying game is any good.
Readers, friends: yes. Yes it is.
A sentient saw, a song from aladdin, a giant map, seriously you gotta see this map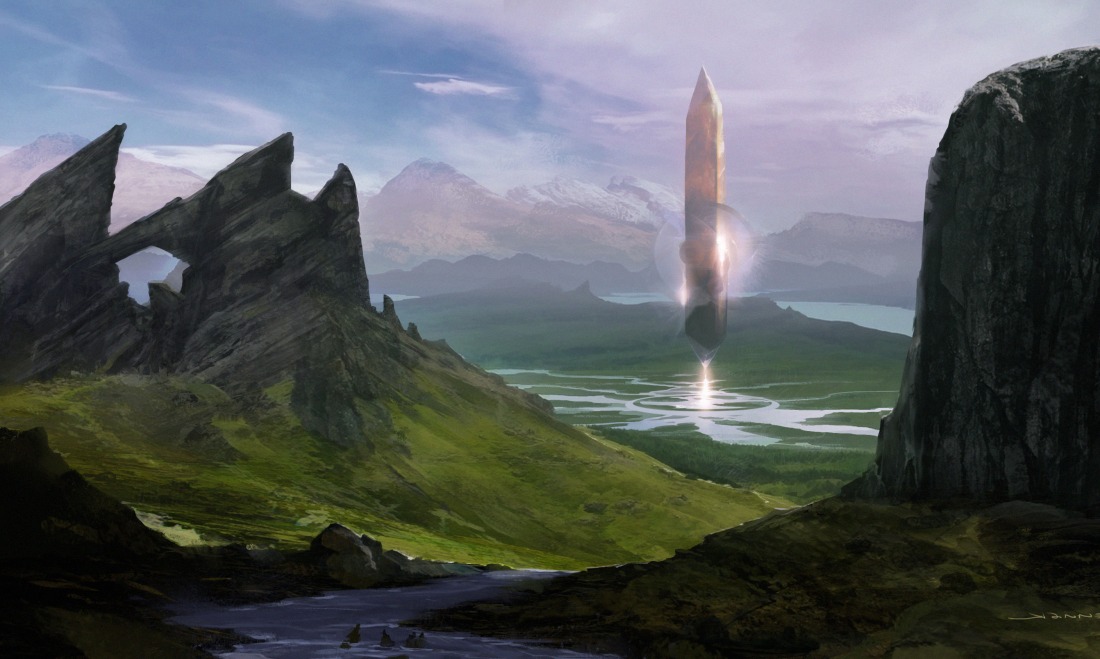 Cynthia: Imagine rising to the top of a valley and discovering the above vista: green hills, snowcapped mountains, seemingly pristine waters, and an obelisk, tens of thousands of years old, 
humming
with magical (or mechanical?) power. You could be the first to learn all of its secrets, or simply find out how it works, and harness its power. And that could be just the beginning of your earthly adventures.
For this uncanny place is our Earth, far, far, far into the future, after our civilization and seven others have climbed, peaked, fallen, and been rusted over. More than one alien invasion has occurred, and more than one alien species has mingled genes with humanity. A new civilization has arisen, but hasn't really gotten past the middle ages. The perplexing debris of past civilizations, from humming obelisks and transdimensional portals to enchanted amulets and portable CD players, is everywhere. The people of earth call these weird objects "filled-with-power-things": numenera.
Welcome to the Ninth World, the setting of Monte Cook's Numenera. I would say, "come on in, the water's fine," but it's probably filled with flesh-eating microdroids or laced with bubble-gum flavored psychotropic drugs or something. But forget the water, there's so much here. This place is so ancient, and vast, and tremendous. Let's explore!
RACCOON ANXIETY, OXYTOCIN, THE GORDON RAMSEY OF MICE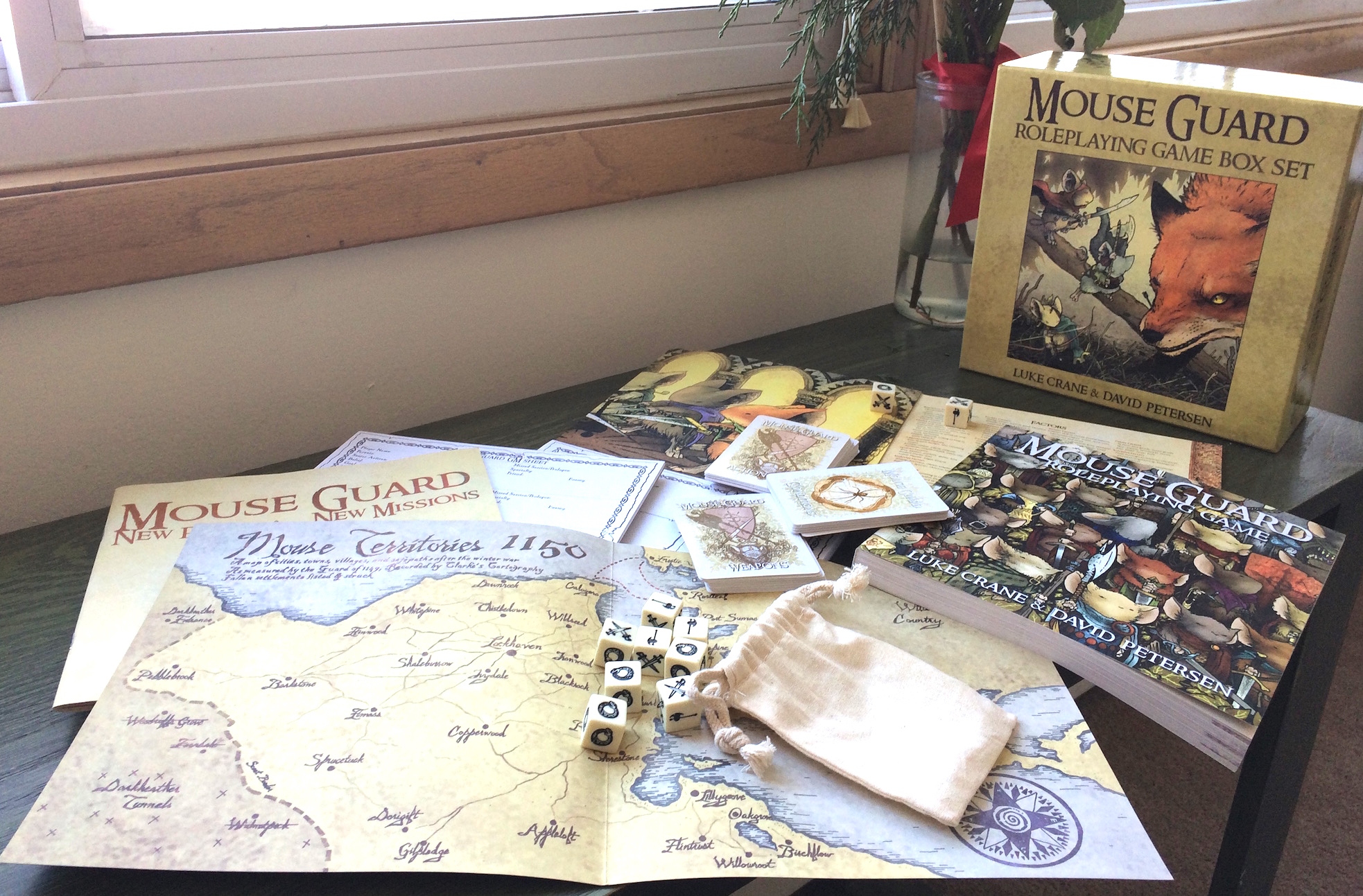 Cynthia: There's something extra lovely about roleplaying games in the winter. Where I live in Minnesota, going outside can often be quite deadly, so I prefer to huddle around a table with friends and food and drink. The problem is, being trapped indoors makes me crave adventure.
these things are true: the world is dark, and we are alive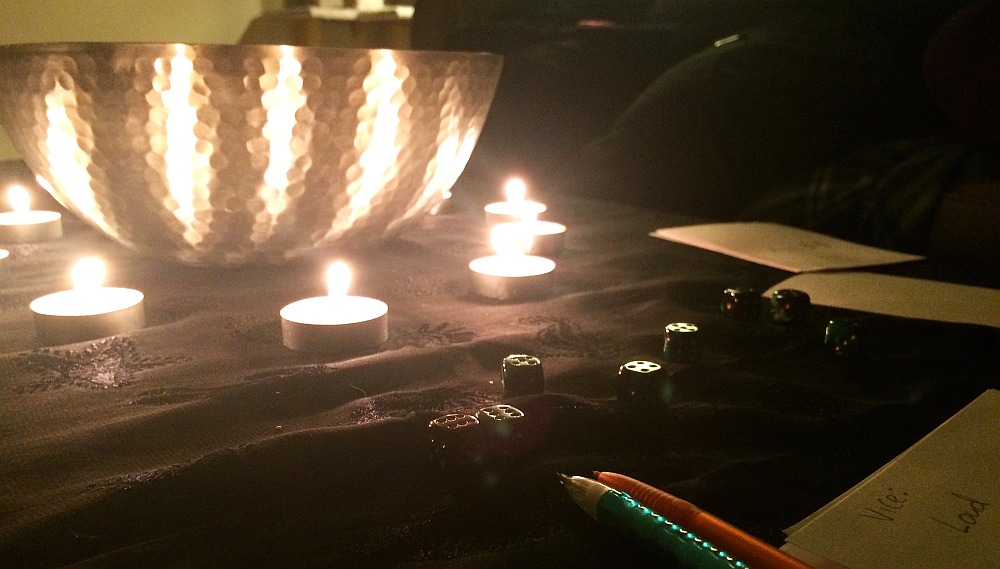 [Introducing RPG columnist Cynthia Hornbeck! As a former Utahn, temporary Minnesotan, PhD dropout and current public school teacher she is radically overqualified for a job with SU&SD. Please, nobody tell her.]
Cynthia: Hello, dear readers! I'd like to invite you all to accompany me to the end of the world, and to your death. Don't worry! I assure you that you're perfectly capable and prepared for the end – as it manifests in the phenomenal indie storytelling game Ten Candles, that is.
Ten Candles is a flexible, firelit game of "tragic horror" designed by Stephen Dewey and published by Cavalry Games. And I'm so totally in love with it. It's many scenarios take place in a variety of apocalypses where thick darkness blankets the earth and an evil force known as "Them" threatens humanity. Oh I know, there are plenty of post-apocalyptic games out there, and I imagine you're all raising your hands to ask what's so special about this one. Well, let me show you. Because what's special about Ten Candles is pretty much everything.