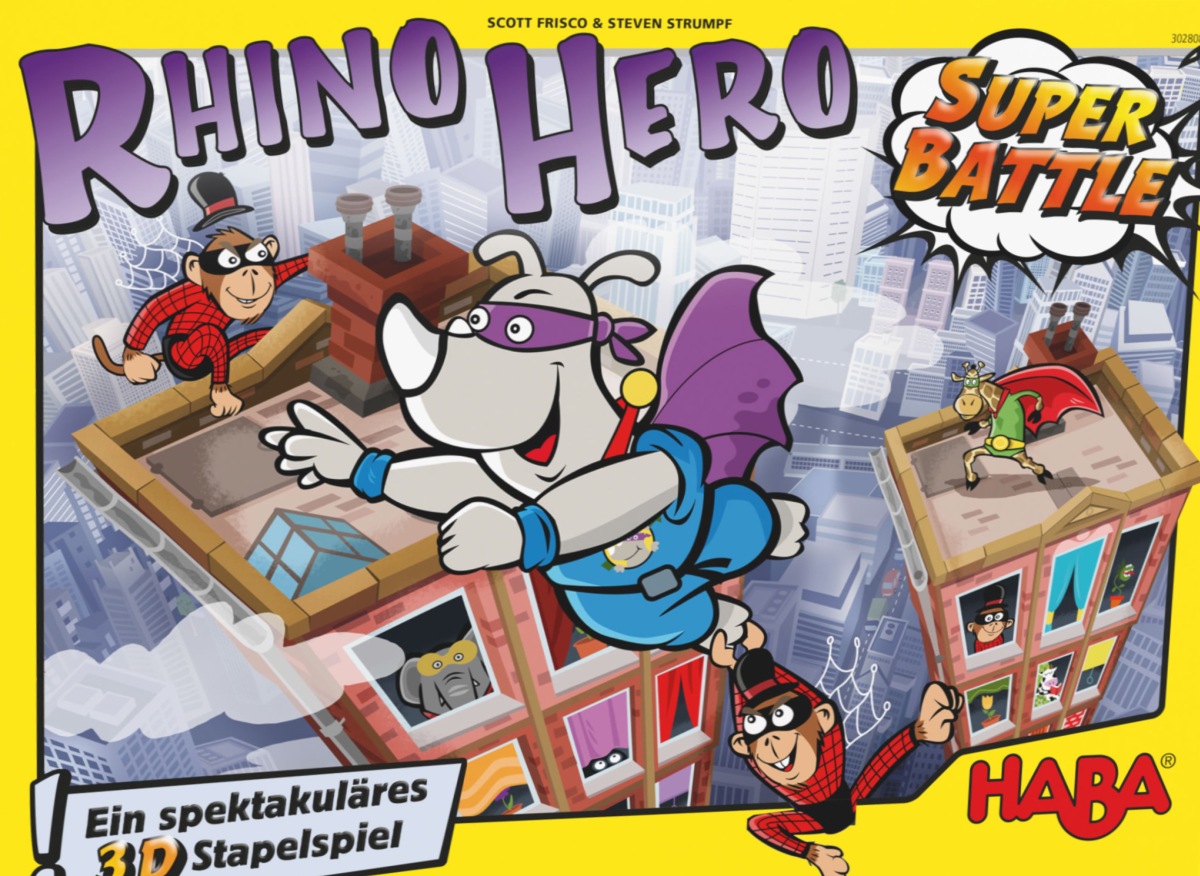 Rhino Hero is back on the job! And this time not only does the wobbly skyscraper need to be climbed, but there will also be fierce battles between the four superheroes Rhino Hero, Giraffe Boy, Big E. and Batguin. Who will win the battles and not let themselves be bothered by the mean, hanging spider monkeys?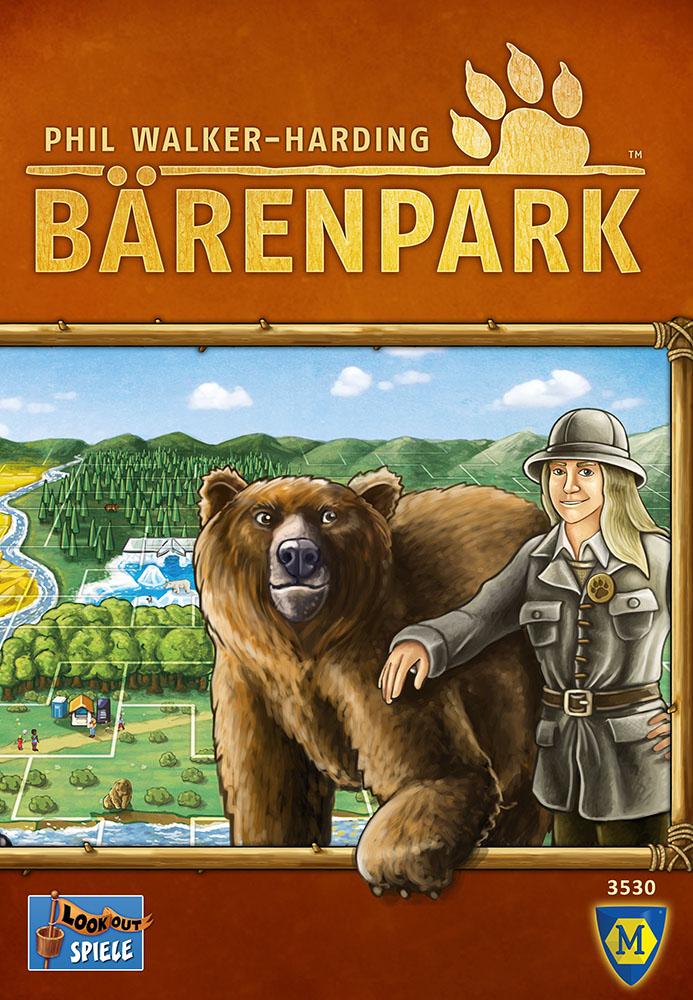 It's your task to create the best bear attraction the world has ever seen, so how are you going to do this? By arranging your bears for maximum points, of course!
Lay out your park, its amenities and, of course, its many bear enclosures. But be careful, everything is a very particular shape and you only have so much room. What's more, everyone else is competing to seize the same bears first. Can you beat them to it and build the best bear park of them all?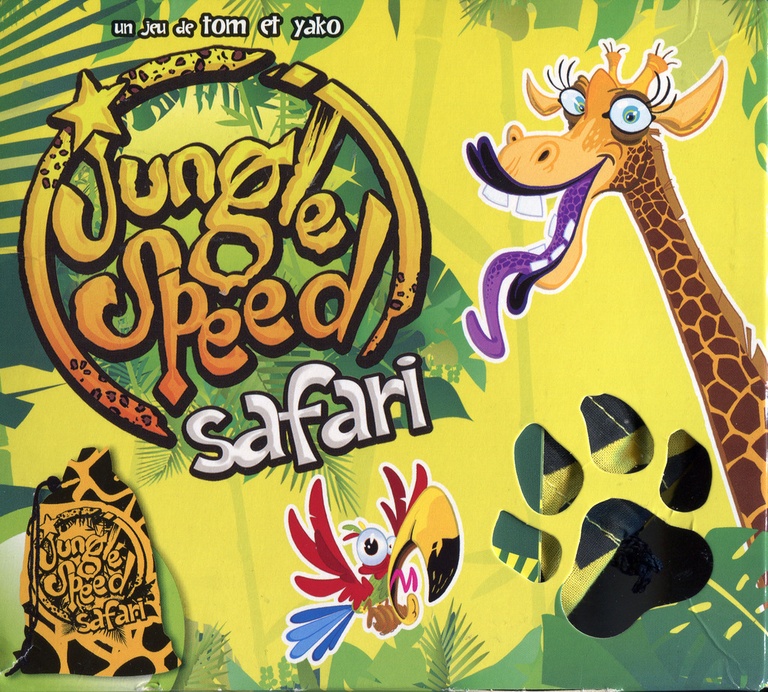 Normally, calm reigns supreme amongst the animals of the jungle. But when the time comes to eat, the animals gather round the forest of totems and their wild instincts take over. The hungriest animals race to catch their prey first. Others become angry and shout, whilst the chameleon hides. When the hunter appears, there is panic! The animals must protect themselves.
In turns, players flip the first card from their draw pile onto their score pile. Every card that is drawn eventually triggers an action. For example, if a player turns a hungry animal card, all players must race to grab the appropriate totem to satisfy the animal, the player that grabs the totem will add the hungry animal card to their score pile.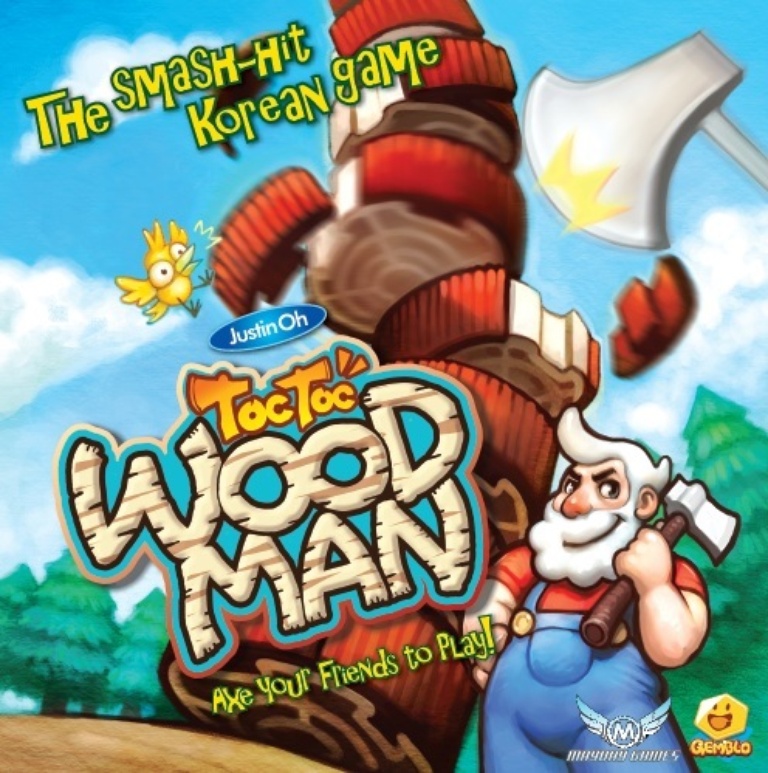 Toc Toc is a fun, fast-paced game of dexterity that many have described as a "Reverse Jenga". With over 10,000 copies sold in Korea, this hit game is now taking the US by storm! Play from 2-7 players as you become a woodman (or woman) trying to take down some bark (+1 point each) without knocking off the center pieces (-5 points each).
You get 2 chops with the axe each turn and the game continues until all the bark is gone!