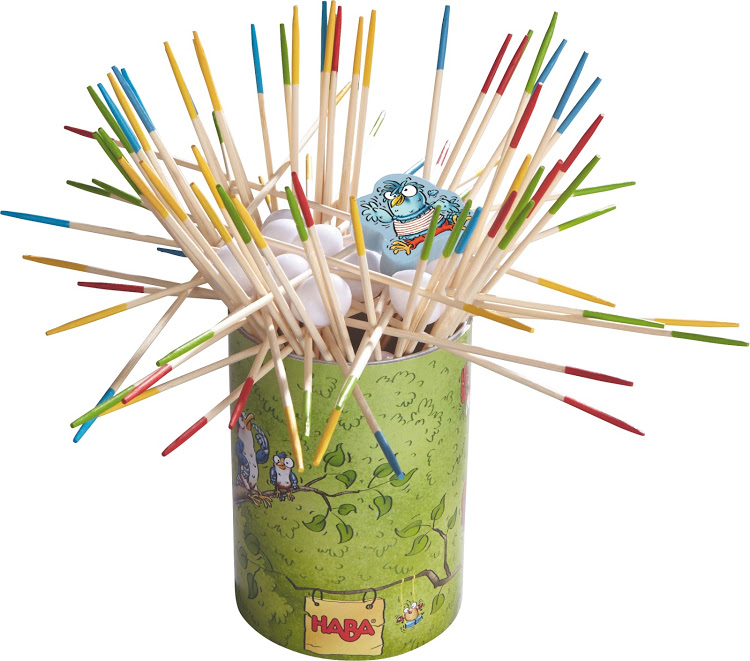 On your turn in Zum Kuckuck!, you take one standing stick and put it on the nest. If both ends of the stick have the same color, you may choose to lay an egg on it. Otherwise, you take another stick whose top color is the same as the hiding color of the previous one, up to three sticks. After laying an egg or putting the third stick with different colors, your turn ends. There are penalties for a stick touching the ground or eggs falling from the nest.
The first person to lay all of their eggs can then put the cuckoo on the nest and win the game.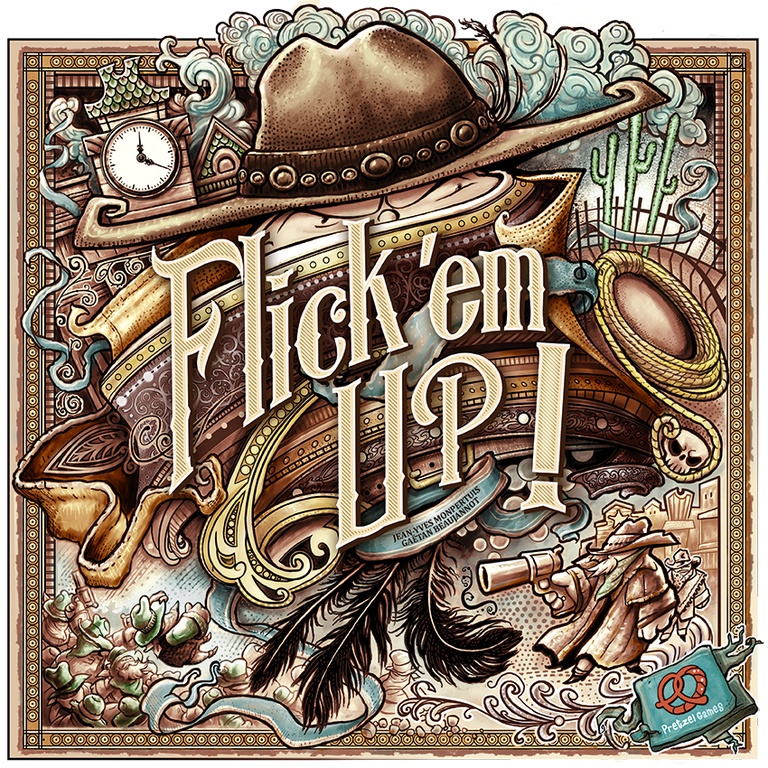 Split up into two clans et prepare to face your rivals in the purest of Western traditions!
Flick'em Up is a surprising dexterity game for 2 to 10 players. Will you join the Sheriff and his gang or will you be part of the fearsome Cooper clan?
A wooden 3D figurine with a removable cowboy hat represents each character.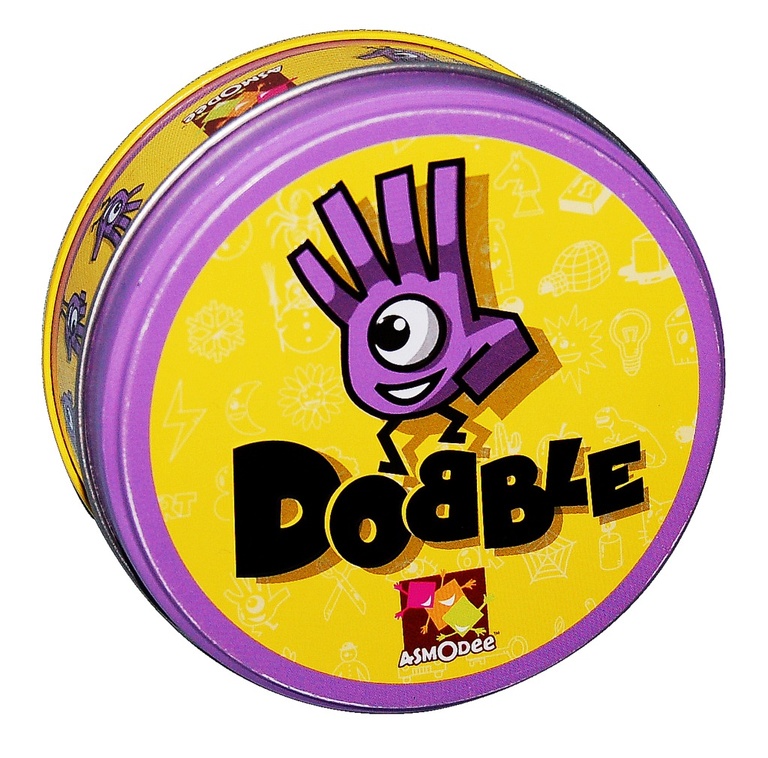 Dobble (called Spot It! in North America) is truly amazing. There is always one, and only one, matching symbol between any two cards! A sharp eye and quick reflexes is all it takes to play the 5 quick party games in this grab-n-go tin. The fast action and brilliant game mechanics will have you hooked. Quick to learn, fun for all ages, and including up to 8 players, Dobble is the best matching card game to use as an ice breaker.