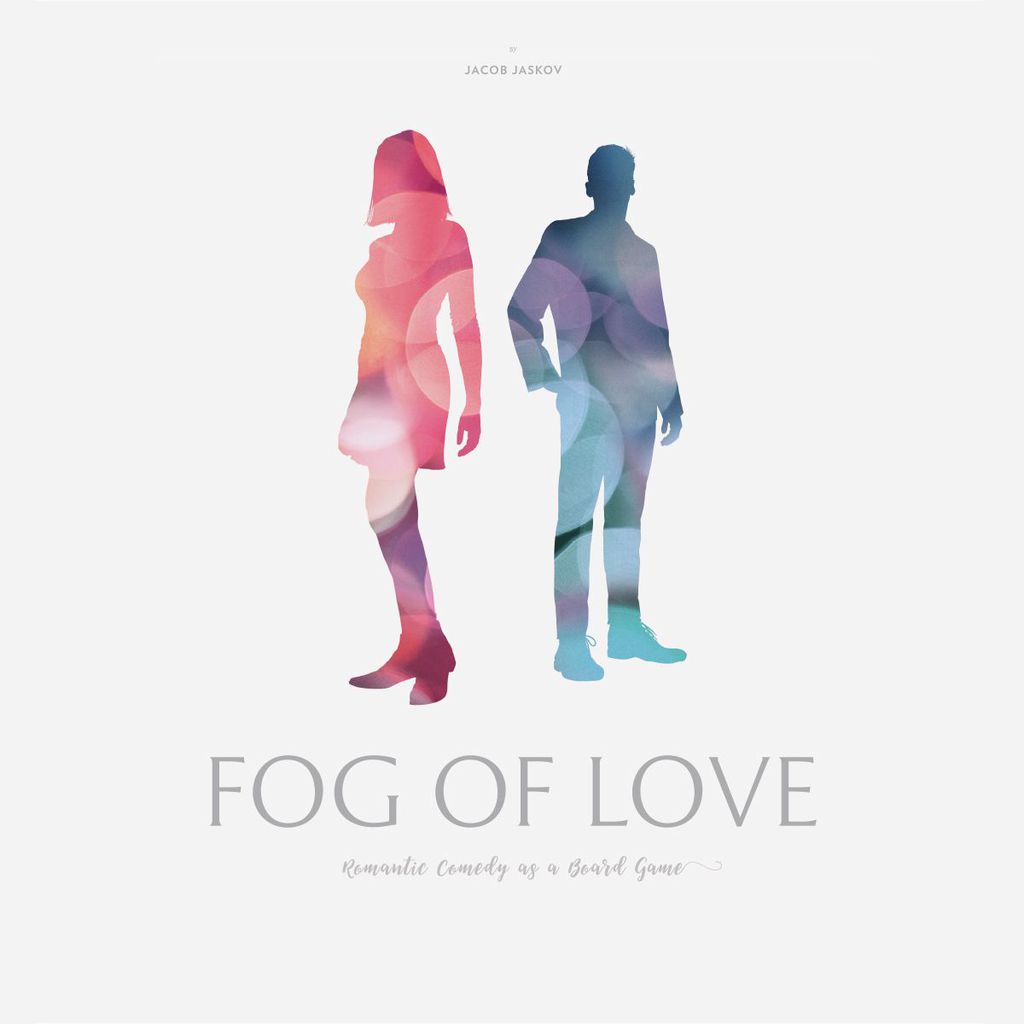 Fog of Love is a game for two players. You will create and play two vivid characters who meet, fall in love and face the challenge of making an unusual relationship work.
Playing Fog of Love is like being in a romantic comedy: roller-coaster rides, awkward situations, lots of laughs and plenty of difficult compromises to make.
Much as in a real relationship, goals might be at odds. You can try to change, keep being relentless or even secretly decide to be a Heartbreaker. It's your choice.
The happily ever after won't be certain, but whatever way your zigzag romance unfolds, you'll always end up with a story full of surprises – guaranteed to raise a smile!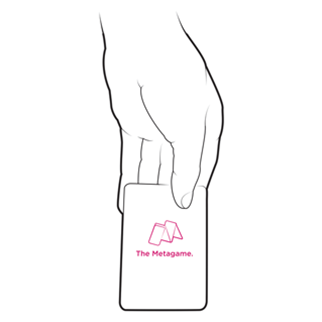 Everybody's got an opinion.
The Metagame
gives you a chance to exercise your smartest and most ridiculous opinions on just about everything: music and movies, fine art and fashion, junk food and videogames. It's a card game where you do what you already love to do with your friends: talk about culture. There's not just one way to play - The Metagame comes with six unique games. Each one makes use of both types of cards in The Metagame deck:
CULTURE CARDS feature a single cultural object or icon, from the Mona Lisa to Ms. Pac-Man.
OPINION CARDS say things like "Which feels like first love?" or "Best reminder of our mortality."
Some of the games get you debating, and some are more strategic. Some are best for a handful of players and others are designed for dozens of them.
The six games are:
Matchmakers: match your culture cards to the right opinion cards
History 101: put everything in the right chronological order
Debate Club: argue to the critics for your hilarious opinion
Head to Head: a fast-paced race to get your cards out first
Massively Multiplayer Metagame: for big parties and events
Metaquilt: a tricky combination of strategy and discussion
You don't usually find games where players have debates like: Which is more fundamentally misunderstood - Fox News or the rainbow flag? The Metagame covers every possible kind of design, media, and art and helps you see culture in new ways. We've played The Metagame at hardcore tabletop game conferences and in dimly lit hipster bars. The Metagame works in just about any social setting - just pick the game variation that suits your group and situation the best.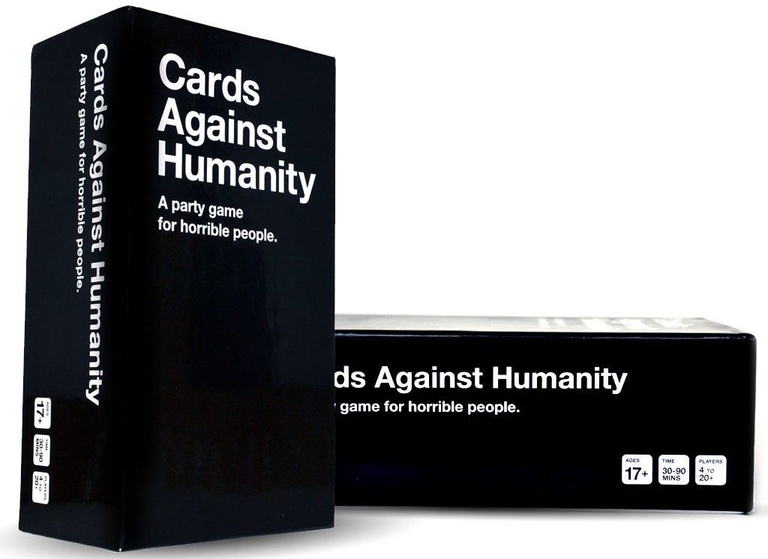 A card game which involves a judge choosing a black question or fill-in-the-blank card. Each player holds a hand of ten cards at the beginning of each round, and each player contributes card(s) to the "card czar" anonymously. The card czar determines which card(s) are funniest in the context of the question or fill-in-the-blank card.
The player who submitted the chosen card(s) is given the question card to represent an "Awesome Point."
In addition, there are a few extra rules. First, some question cards are "Pick 2" or cards, which require each participant to submit two cards in sequence to complete their answer. Second, a gambling component also exists. If a question is played which a player believes they have two possible winning answers for, they may pay in an Awesome Point to play a single second answer. If the player who gambled wins, they retain the wagered point, but if they lose, the player who contributed the winning answer takes both points.
After each round, the role of card czar rotates around the table, and play continues until everyone decides to stop.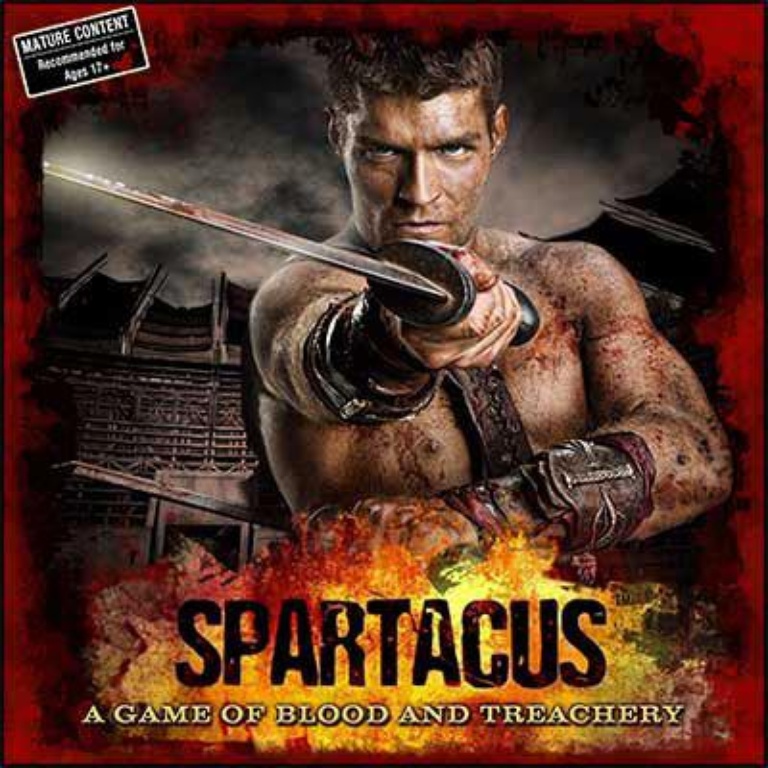 Spartacus: A Game of Blood & Treachery is an exciting game of twisted schemes and bloody combats inspired by the hit STARZ Original series. Players assume the role of the Dominus of a great house competing for influence in the era of ancient Rome. Players vie for dominance through careful diplomacy, cunning intrigues and the glory of the Arena. Undermine the machinations of rivals, leverage your wealth for advantage at market and pit your gladiators in bloody contest all with the goal of seeing your house rise to supremacy.