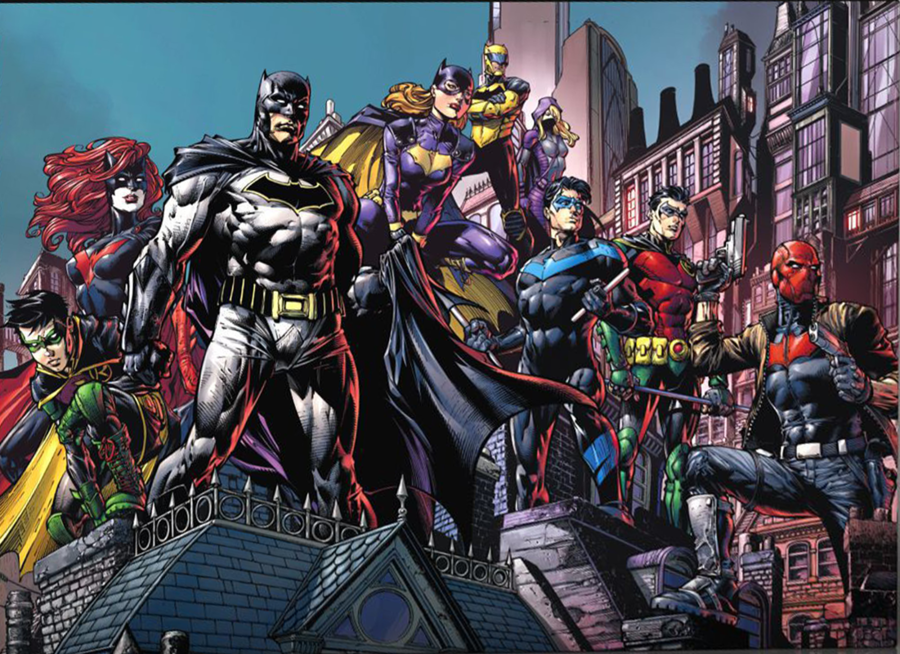 In Batman: Gotham City Chronicles, one villain faces off against a team of heroes in one of multiple scenarios. Each hero has their own character, and they control this character by spending energy to perform actions (such as Melee and Ranged attacks, defusing bombs...) recovering more or less energy at the beginning of their turn depending on their stance. If the hero gets damaged, energy moves to a wound area, and if they lose all of their energy, then they're out of action for a while to recover their strength. Each hero has differing strengths for their abilities, and these strengths are represented by colored dice with different values; the more energy a hero spends on an ability, the more dice of that color they can roll.
The villain controls a team of henchmen and iconic villains of the Batman universe, and these characters are represented by tiles on their command board, with the characters costing 1, 2, 3, etc. energy to activate as you move left to right down the line. Once a character is activated, they move to the end of the line, boosting their cost to the maximum value should you want to use them again immediately, and decreasing the cost of the other tiles.
The game-play in Batman: Gotham City Chronicles is based on that of Conan, with revisions to character abilities, the addition of two different types of dice (w/ five types total), and a modified two-player set-up, the Versus Mode, in which each player has a command board and their own team of tiles that they can draft, with heroes facing off against villains.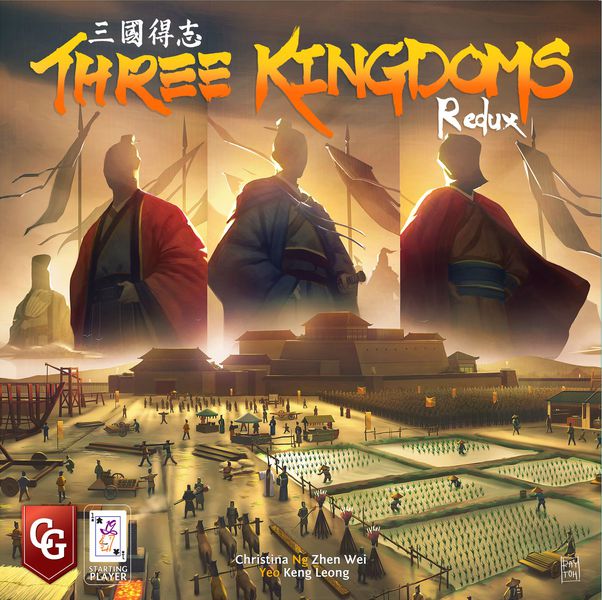 The Han Dynasty, founded in 206 BC, ruled the central plains and much of modern day China for nearly four hundred years. However, by late second century, court politics and poor governance has left it in rapid decline. The government was dominated by corrupt eunuchs and officials who levied heavy taxes on the peasants, resulting in public discontent. This culminated in the Yellow Turban Rebellion led by Zhang Jiao in 184 AD during the reign of Emperor Ling (168-189 AD).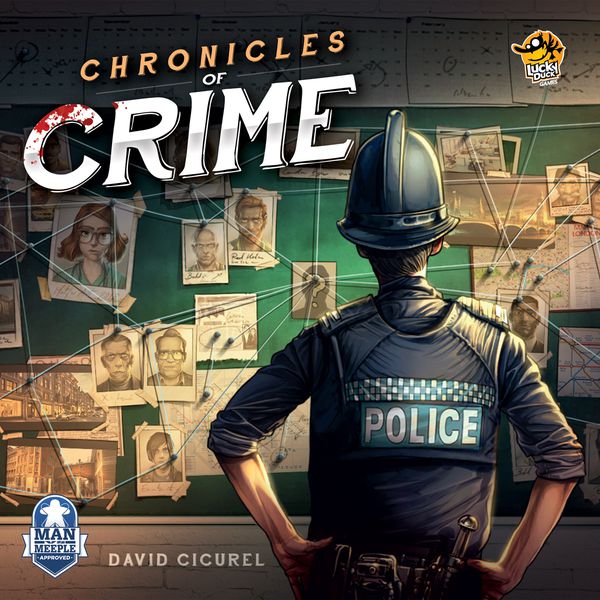 Chronicles of Crime is a cooperative game of crime investigation, mixing an app, a board game and a touch of Virtual Reality.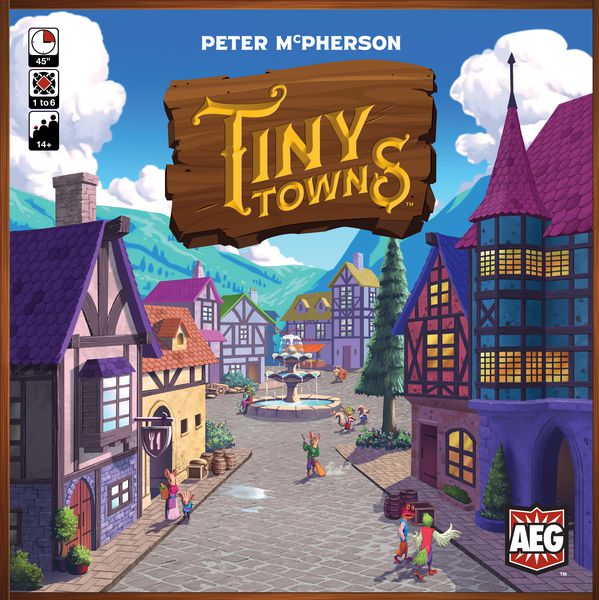 You are the mayor of a tiny town in the forest in which the smaller creatures of the woods have created a civilization hidden away from predators. This new land is small and the resources are scarce, so you take what you can get and never say no to building materials. Cleverly plan and construct a thriving town, and don't let it fill up with wasted resources! Whoever builds the most prosperous tiny town wins!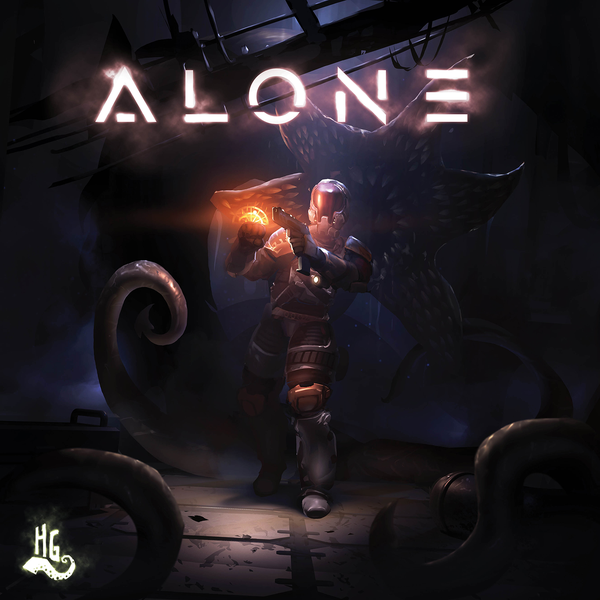 Alone is a sci-fi survival horror / dungeon crawler game that will pit a single, stranded hero against 1-3 evil masterminds who will do their best to stop the hero from completing a quest to discover the truth and save his companions.
The Evil players always have the full map of the scenario in front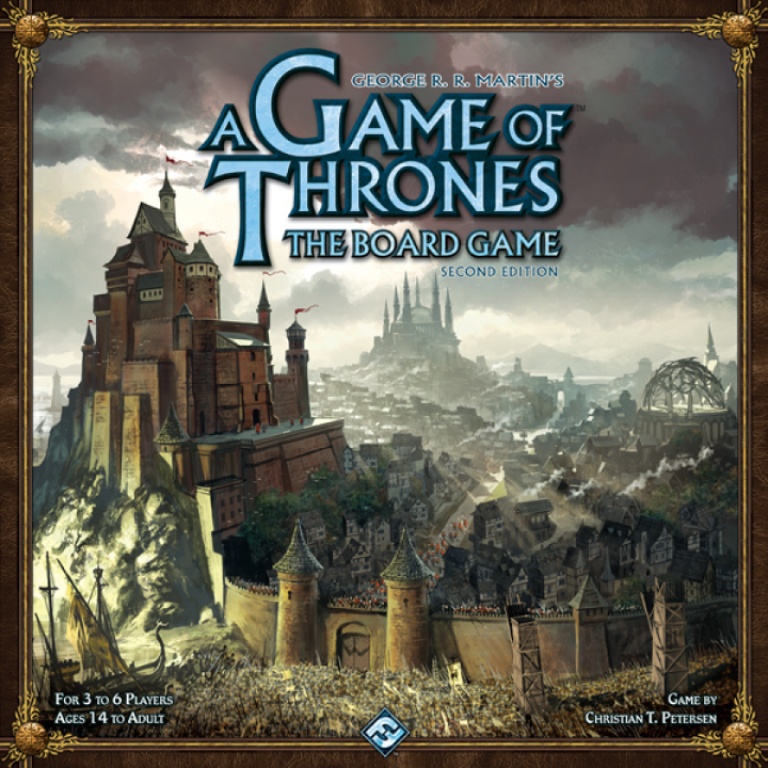 Based on the best-selling novel series A Song of Ice and Fire by George R. R. Martin, A Game of Thrones: The Board Game Second Edition lets 3-6 players take control of the great houses of Westeros in an epic struggle to claim the Iron Throne.
The updated second edition brings a host of enhancements to your A Game of Thrones experience. It incorporates elements from previous expansions, including ports, garrisons, Wildling cards, and Siege engines, while introducing welcome new innovations. Convenient player screens will hide your underhanded dealings from prying eyes, while new Tides of Battle cards convey the uncertainty of war. This, along with updated graphics and a clarified ruleset, means the time has never been better to claim the Iron Throne.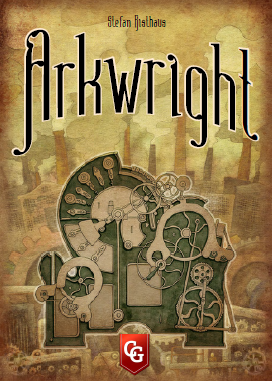 In Arkwright, 2 to 4 players lead enterprises and try to develop and run them profitably over several decades. It is important to invest in your own company and ensure that the value of its shares rises. The player with the most valuable portfolio of their shares wins the game.
In the beginning, workers are required to run the factories. However, their expensive wages (£2 - £5) make machines (£1) very desirable. To increase a factory's production of goods, you may hire more workers or improve the technological level of your factory.
You determine the price of your goods for each of your factories. To enhance the chances of selling your goods to serve the demand in England, you can improve the technological level of your factories, increase the quality of your goods, and partake in distribution activities. The higher these factors are, the more successful you will be. However, the higher your prices, the less appealing your goods become.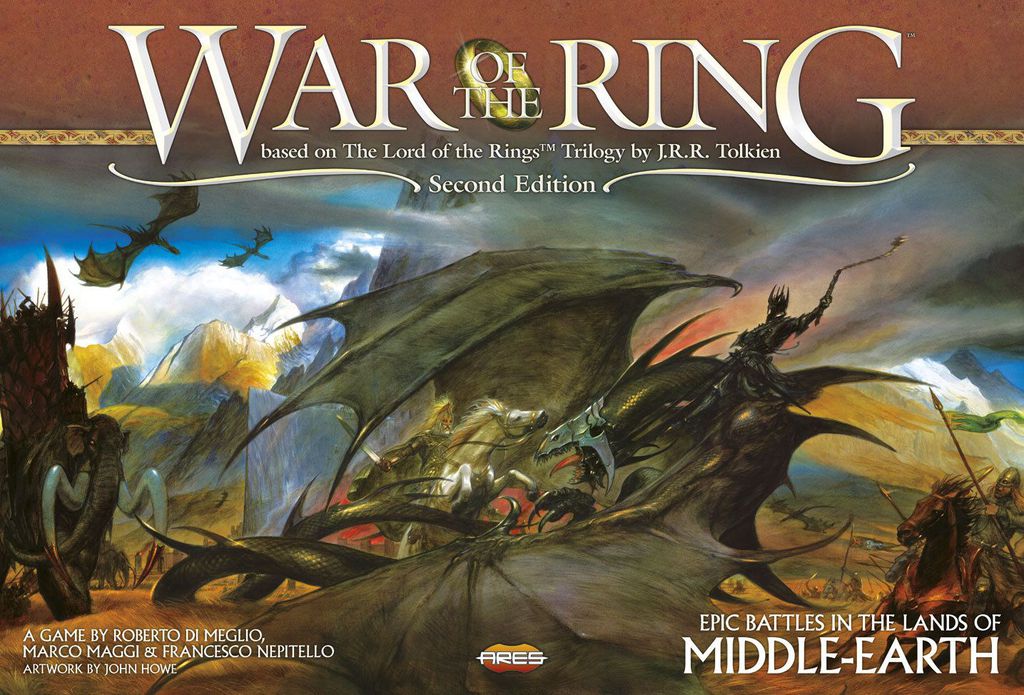 War of the Ring is the greatest board game based on THE LORD OF THE RINGS™ ever created! WAR OF THE RING is a grand strategy board game that allows its players to immerse themselves in the world created by J.R.R. Tolkien's and experience its epic action, dramatic conflict, and memorable characters.
As the Free Peoples player you command the proud hosts of the most important kingdoms of the Third Age. From the horse-lords of Rohan to the soldiers of Gondor and the Elven lords of Rivendell, you lead the defense of the last free realms of Middle-earth. Face the evil minions of Sauron on the field of battle in a desperate attempt to delay their onslaught, while you lead the Fellowship of the Ring in the Quest for Mount Doom.
As the Shadow player you lead the hordes of the Dark Lord and his most powerful minions as they try to bring darkness to Middle-earth. Legions of Orcs, Trolls, Wolfriders and the dreadful Ringwraiths await your command. Hunt the Ring-bearer and bring the precious Ring to his Master, or crush your enemies with your unstoppable armies.
This is your chance to forge the destiny of an age...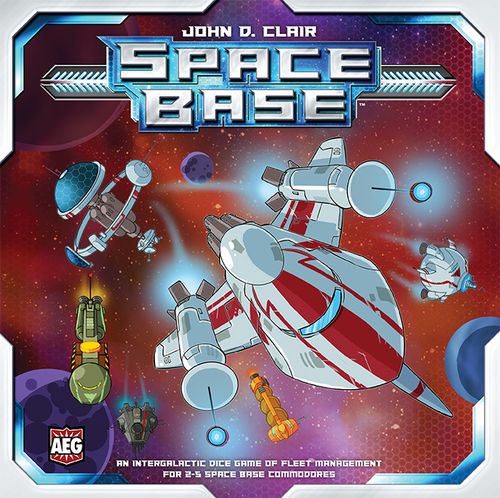 In Space Base, players assume the roles of Commodores of a small fleet of ships. Ships begin docked at their stations and are then deployed to sectors as new ships are commissioned under your command. Use cargo vessels to engage in trade and commerce; mining vessels to build reoccurring base income; and carriers to spread your influence. Establish new colonies for a new Commodore in a sector to gain even more influence. Gain enough influence and you can be promoted to Admiral!
Space Base is a quick-to-learn, quick-to-play dice game using the core "I roll, everyone gets stuff" mechanism seen in other games. It's also a strategic engine builder using a player board (your space base) and tableaus of ship cards you can buy and add to your board. The cards you buy and the order you buy them in have interesting implications on your engine beyond just the ability on the card you buy, making for a different type of engine construction than seen in similar games. Players can take their engine in a number of directions: long odds and explosive gains, low luck and steady income, big end-game combos to launch from last to first, or a mix-and-match approach. Ultimately, Space Base is a game you can just start playing and teach everyone how to play in the first round or two and has a satisfying blend of dice-chucking luck and challenging strategic choices.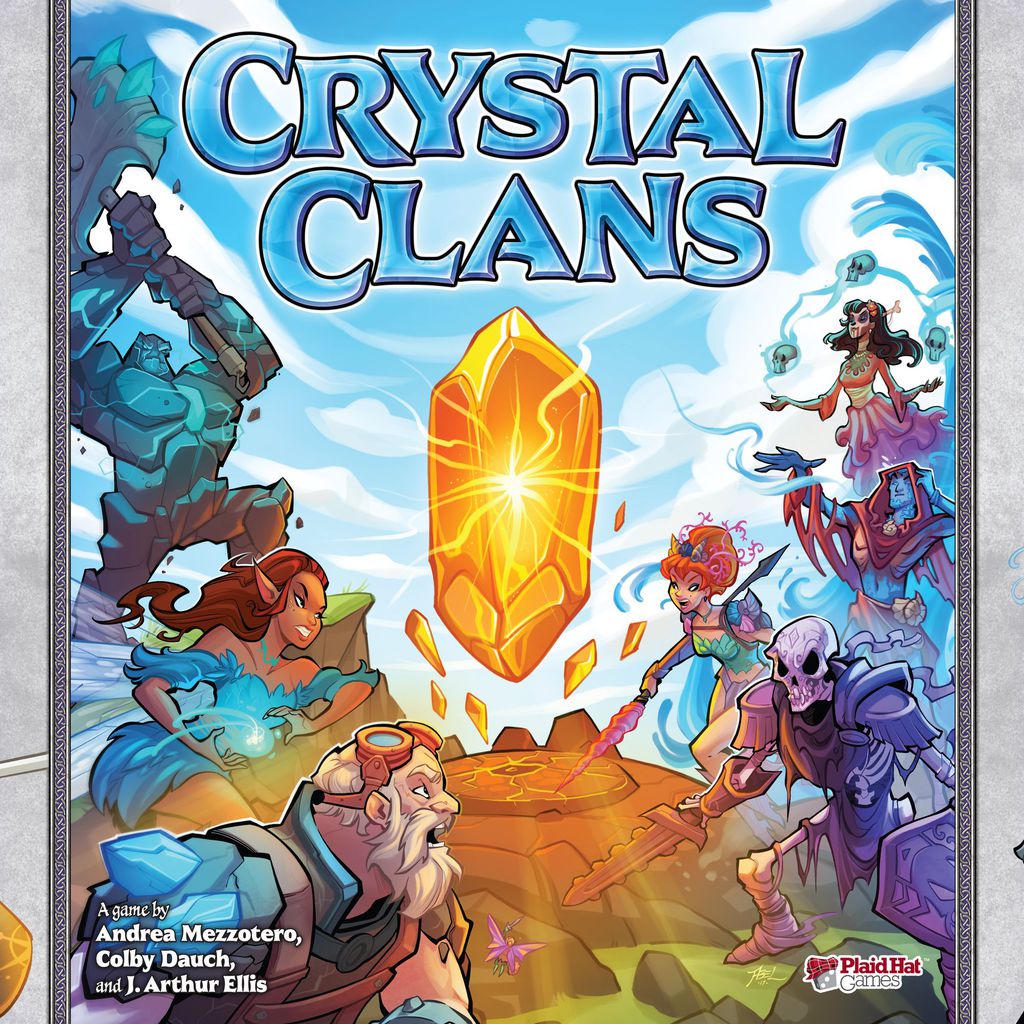 Choose your clan, prepare for battle, and fight for control of powerful crystals in Crystal Clans, a battle card game for two players.
In every game of Crystal Clans, you go to battle with unique armies, seeking to outmaneuver your opponent and lead your squad to victory. Six clans stand ready to battle for dominance, including the adaptable Water Clan, the peaceful Flower Clan, the relentless Skull Clan, the innumerable Blood Clan, the wise Meteor Clan, and the unyielding Stone Clan. Each clan's cards can be used in multiple ways, giving you more options and adding surprise to each battle. The first clan to claim four crystals wins the game and fulfills their destiny to dominate the world.