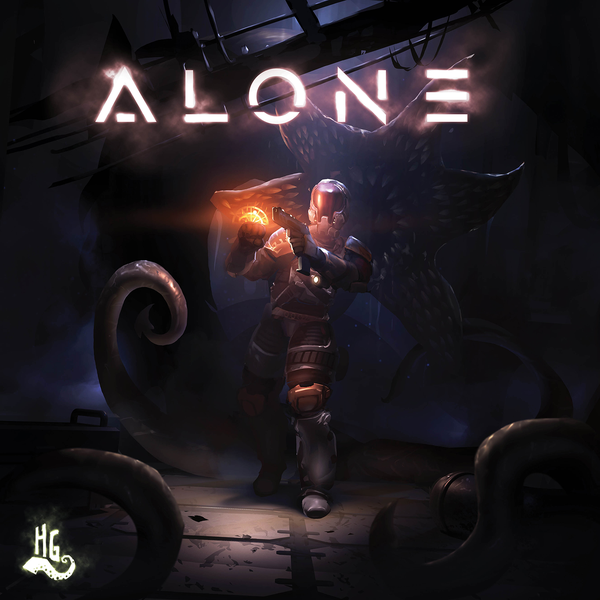 Alone is a sci-fi survival horror / dungeon crawler game that will pit a single, stranded hero against 1-3 evil masterminds who will do their best to stop the hero from completing a quest to discover the truth and save his companions.
The Evil players always have the full map of the scenario in front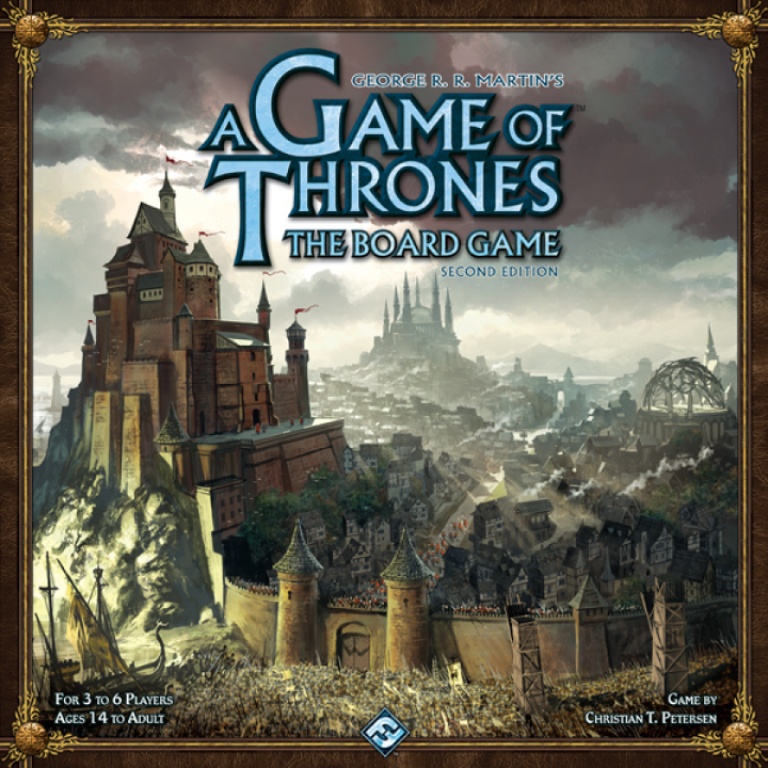 Based on the best-selling novel series A Song of Ice and Fire by George R. R. Martin, A Game of Thrones: The Board Game Second Edition lets 3-6 players take control of the great houses of Westeros in an epic struggle to claim the Iron Throne.
The updated second edition brings a host of enhancements to your A Game of Thrones experience. It incorporates elements from previous expansions, including ports, garrisons, Wildling cards, and Siege engines, while introducing welcome new innovations. Convenient player screens will hide your underhanded dealings from prying eyes, while new Tides of Battle cards convey the uncertainty of war. This, along with updated graphics and a clarified ruleset, means the time has never been better to claim the Iron Throne.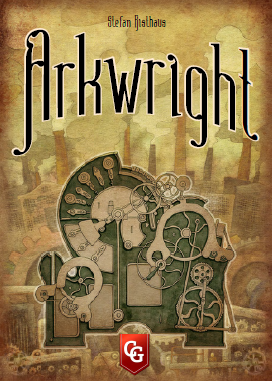 In Arkwright, 2 to 4 players lead enterprises and try to develop and run them profitably over several decades. It is important to invest in your own company and ensure that the value of its shares rises. The player with the most valuable portfolio of their shares wins the game.
In the beginning, workers are required to run the factories. However, their expensive wages (£2 - £5) make machines (£1) very desirable. To increase a factory's production of goods, you may hire more workers or improve the technological level of your factory.
You determine the price of your goods for each of your factories. To enhance the chances of selling your goods to serve the demand in England, you can improve the technological level of your factories, increase the quality of your goods, and partake in distribution activities. The higher these factors are, the more successful you will be. However, the higher your prices, the less appealing your goods become.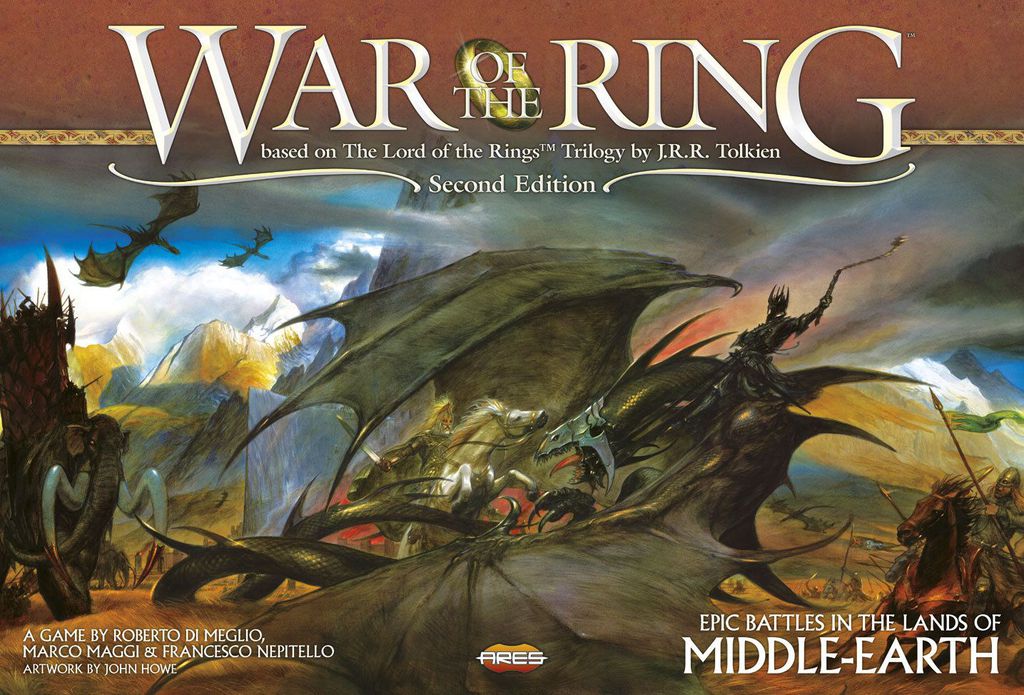 War of the Ring is the greatest board game based on THE LORD OF THE RINGS™ ever created! WAR OF THE RING is a grand strategy board game that allows its players to immerse themselves in the world created by J.R.R. Tolkien's and experience its epic action, dramatic conflict, and memorable characters.
As the Free Peoples player you command the proud hosts of the most important kingdoms of the Third Age. From the horse-lords of Rohan to the soldiers of Gondor and the Elven lords of Rivendell, you lead the defense of the last free realms of Middle-earth. Face the evil minions of Sauron on the field of battle in a desperate attempt to delay their onslaught, while you lead the Fellowship of the Ring in the Quest for Mount Doom.
As the Shadow player you lead the hordes of the Dark Lord and his most powerful minions as they try to bring darkness to Middle-earth. Legions of Orcs, Trolls, Wolfriders and the dreadful Ringwraiths await your command. Hunt the Ring-bearer and bring the precious Ring to his Master, or crush your enemies with your unstoppable armies.
This is your chance to forge the destiny of an age...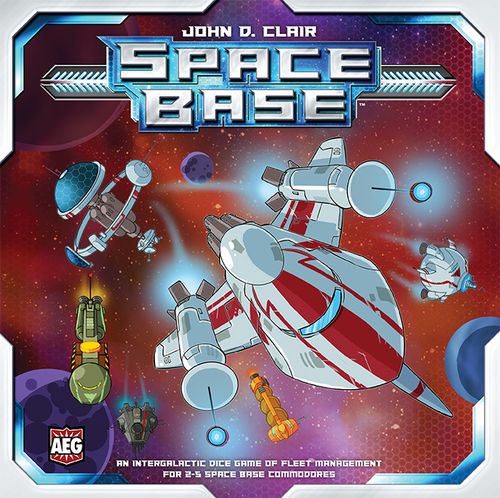 In Space Base, players assume the roles of Commodores of a small fleet of ships. Ships begin docked at their stations and are then deployed to sectors as new ships are commissioned under your command. Use cargo vessels to engage in trade and commerce; mining vessels to build reoccurring base income; and carriers to spread your influence. Establish new colonies for a new Commodore in a sector to gain even more influence. Gain enough influence and you can be promoted to Admiral!
Space Base is a quick-to-learn, quick-to-play dice game using the core "I roll, everyone gets stuff" mechanism seen in other games. It's also a strategic engine builder using a player board (your space base) and tableaus of ship cards you can buy and add to your board. The cards you buy and the order you buy them in have interesting implications on your engine beyond just the ability on the card you buy, making for a different type of engine construction than seen in similar games. Players can take their engine in a number of directions: long odds and explosive gains, low luck and steady income, big end-game combos to launch from last to first, or a mix-and-match approach. Ultimately, Space Base is a game you can just start playing and teach everyone how to play in the first round or two and has a satisfying blend of dice-chucking luck and challenging strategic choices.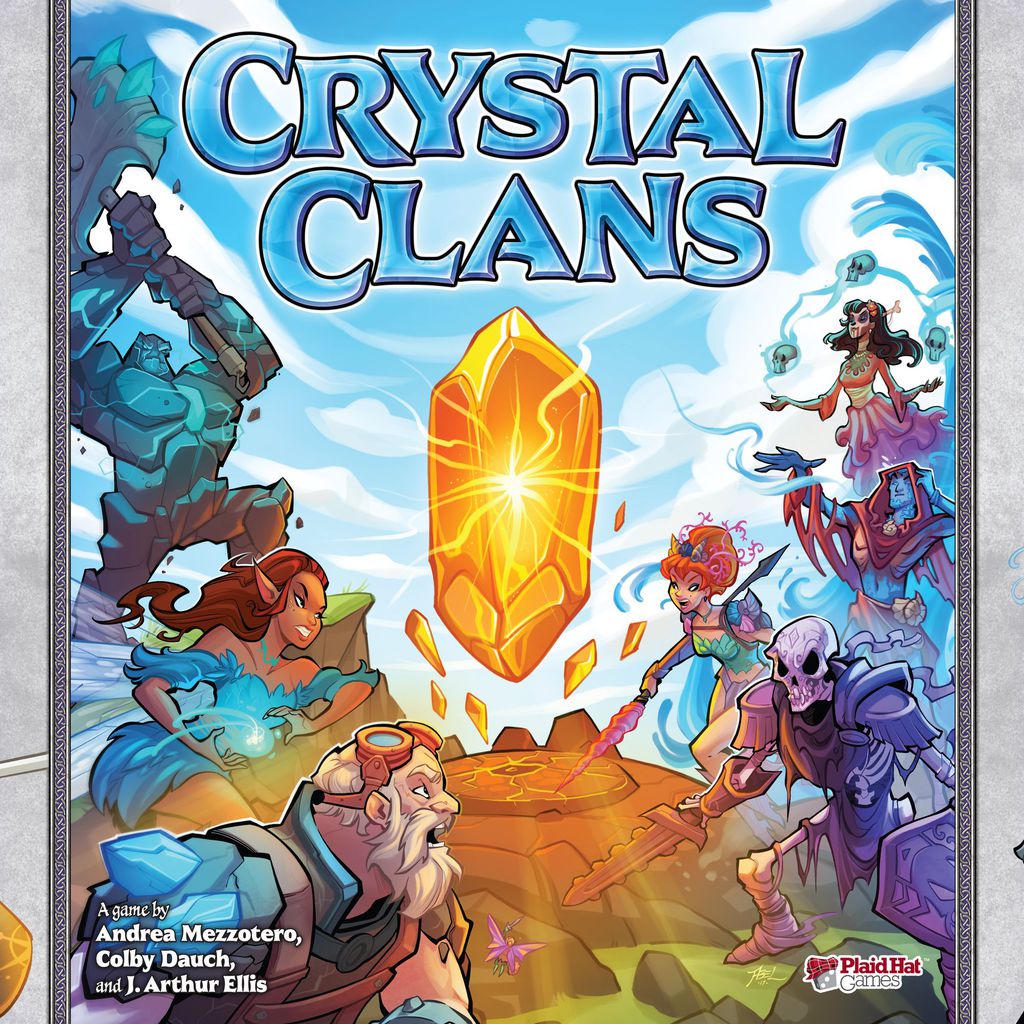 Choose your clan, prepare for battle, and fight for control of powerful crystals in Crystal Clans, a battle card game for two players.
In every game of Crystal Clans, you go to battle with unique armies, seeking to outmaneuver your opponent and lead your squad to victory. Six clans stand ready to battle for dominance, including the adaptable Water Clan, the peaceful Flower Clan, the relentless Skull Clan, the innumerable Blood Clan, the wise Meteor Clan, and the unyielding Stone Clan. Each clan's cards can be used in multiple ways, giving you more options and adding surprise to each battle. The first clan to claim four crystals wins the game and fulfills their destiny to dominate the world.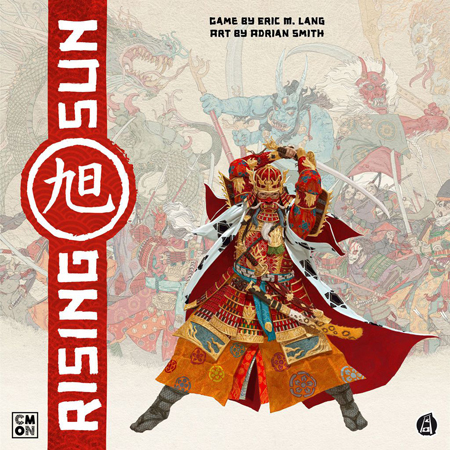 Rising Sun is a spiritual successor in the same mythic big box series as Blood Rage: same designer, same artist, same studio and same sculptors.
Rising Sun is a game about honor, negotiation, and warfare in a feudal Japan where the ancient gods (kami) have returned to rebuild the empire.
Whereas the distant ancestor of Blood Rage was Risk, Rising Sun claims Diplomacy as its distant ancestor. Tackle negotiations, alliances, and war. Capture hostages and commit seppuku. The game features an honor track, which rises and falls based on your actions.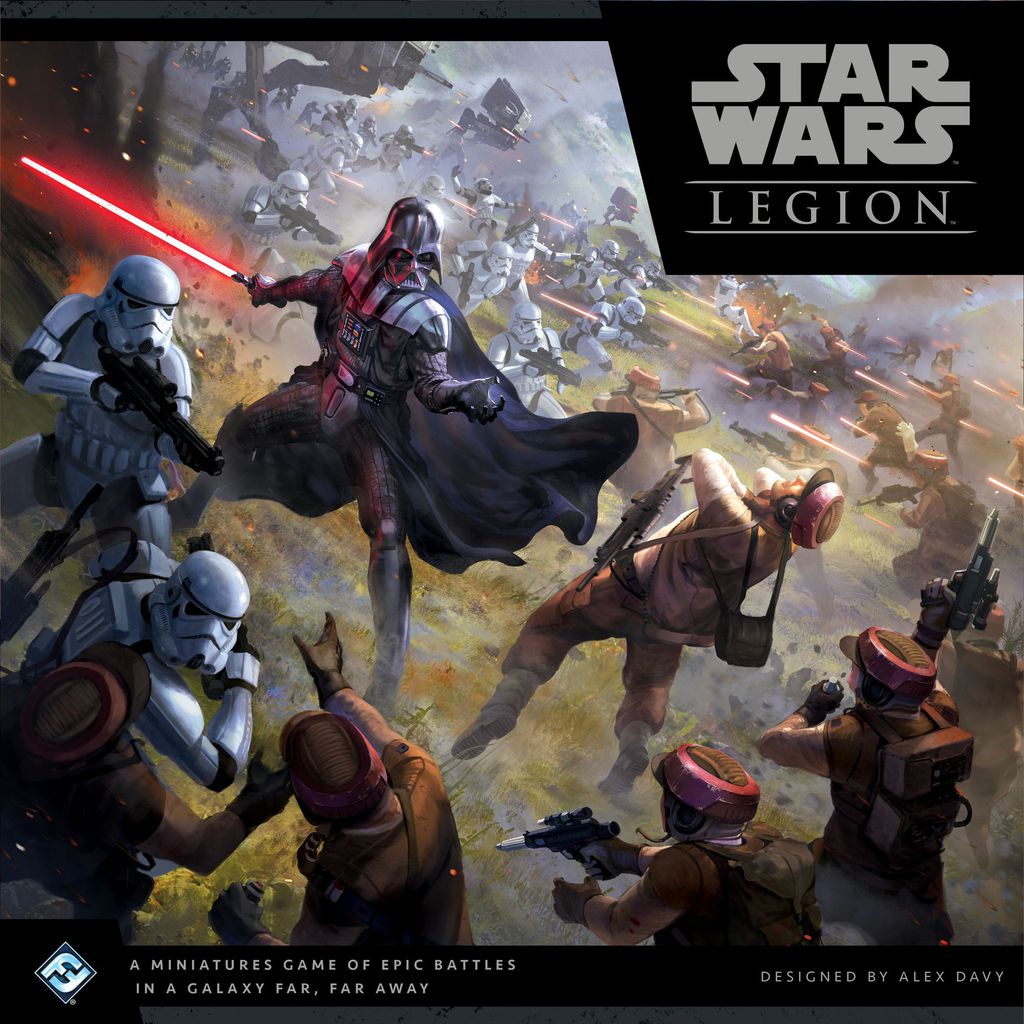 Warfare is an inescapable part of the Star Wars universe, from the Rebel Alliance's defeat in the Battle of Hoth to a few elite Rebel strike teams taking on a legion of stormtroopers on the Forest Moon of Endor. You can seize your chance to get your boots on the ground and lead your troops to victory with
Star Wars: Legion
, a miniatures game of thrilling infantry battles in the
Star Wars
universe!
Star Wars: Legion invites you to enter the ground battles of the Galactic Civil War as the commander of a unique army of miniatures filled with troopers, powerful ground or repulsor vehicles, and iconic characters like Darth Vader or Luke Skywalker. While innovative mechanics for command and control simulate the fog of war and the chaos of battle, the game's unpainted, easily assembled minis give you a canvas to create the Star Wars army you've always wanted to lead into battle — whether you fight for the monolithic, oppressive Galactic Empire or the ragtag Rebel Alliance.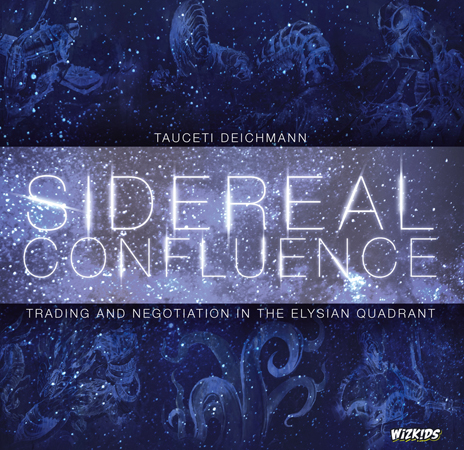 Sidereal Confluence: Trading and Negotiation in the Elysian Quadrant is a singularly unique trading and negotiation game for 4-9 players. Over the course of the game, each race must trade and negotiate with the rest to acquire the resources necessary to fund their economy and allow it to produce goods for the next turn. While technically a competitive game, Sidereal Confluence: Trading and Negotiation in the Elysian Quadrant has a uniquely cooperative feel during the trading phase as no race has the ability to thrive on its own. Trade well, and you'll develop technologies and colonize planets to form a civilization that is the envy of the galaxy.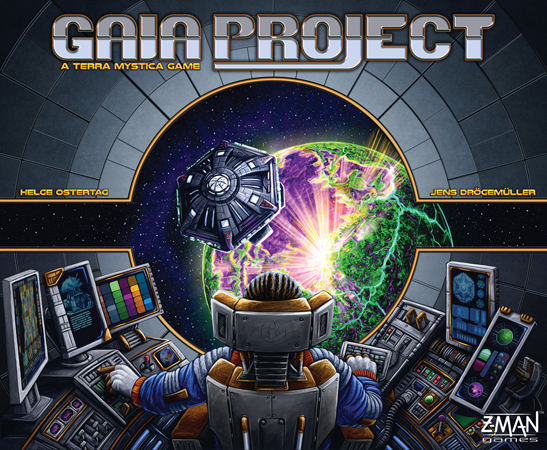 Gaia Project is a new game in the line of
Terra Mystica
. As in the original
Terra Mystica
, fourteen different factions live on seven different kinds of planets, and each faction is bound to their own home planets, so to develop and grow, they must terraform neighboring planets into their home environments in competition with the other groups. In addition, Gaia planets can be used by all factions for colonization, and Transdimensional planets can be changed into Gaia planets.
All factions can improve their skills in six different areas of development — Terraforming, Navigation, Artificial Intelligence, Gaiaforming, Economy, Research — leading to advanced technology and special bonuses. To do all of that, each group has special skills and abilities.
The playing area is made of ten sectors, allowing a variable set-up and thus an even bigger replay value than its predecessor Terra Mystica. A two-player game is hosted on seven sectors.