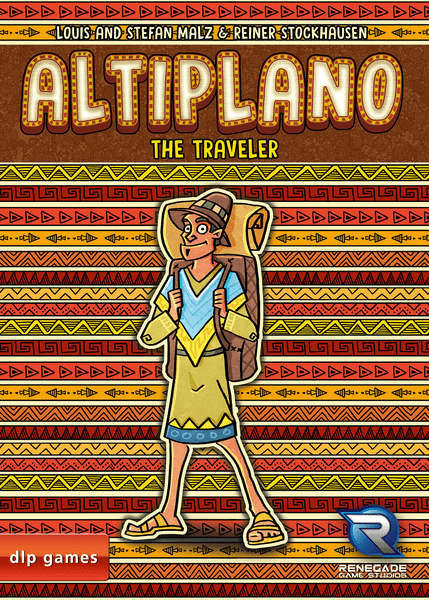 A traveler wanders through the South American highlands and brings the inhabitants new ideas from his travels. Anyone who meets him can take advantage of these assets. A public trading point makes it possible to obtain rare goods in exchange for opals. And a variety of fortunes adds even more diversity to life among the mountain ranges in Bolivia and Peru.
With Altiplano: The Traveler, the planning of moves in Altiplano becomes more important and accessibility to resources becomes more interactive. Above all, the assets that may be purchased from the traveller open up completely new ways to increase one's own wealth. But unforeseen fortunes sometimes demand spontaneous decisions which influence planning.
Thus, the drive for success in this inhospitable region turns into a completely new challenge! Who's prepared for this?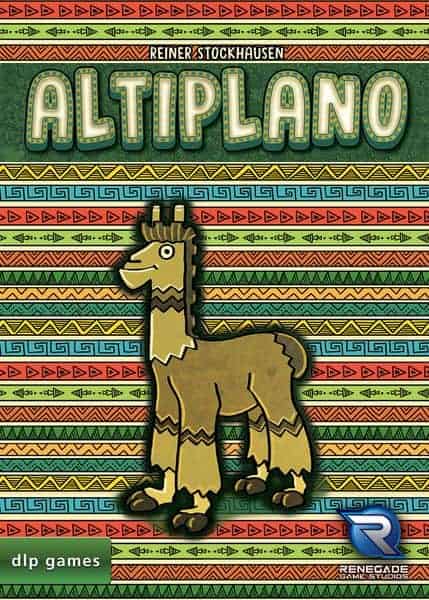 Altiplano, a bag-building game along the lines of
Orléans
set in the South American highlands of the Andes — the Altiplano — is not a simple game, presenting players with new challenges time and again. There are various ways to reach the goal, so the game remains appealing to try out new options and strategies, but success or failure also depends on whether your opponents let you do as you like or thwart the strategy you are pursuing. The competition for the individual types of goods is considerable — as is the fun in snatching a coveted extension card from under another player's nose!
At the start of the game, players have access only to certain resources and goods, due to the different role tiles that each player receives that provide them. At the market, however, a player can acquire additional production sites that give new options. The numerous goods — such as fish, alpaca, cacao, silver, or corn — all have their own characteristics and places where they can be used. Whereas silver makes you rich, fish can be exchanged for other goods, and alpaca give you wool that you can then make into cloth.
Aside from building up an effective production, you must deliver the right goods at the right time, develop the road in good time, and store your goods cleverly enough to fill the most valuable rows with them. Often, a good warehouseperson is more relevant in the end than the best producer.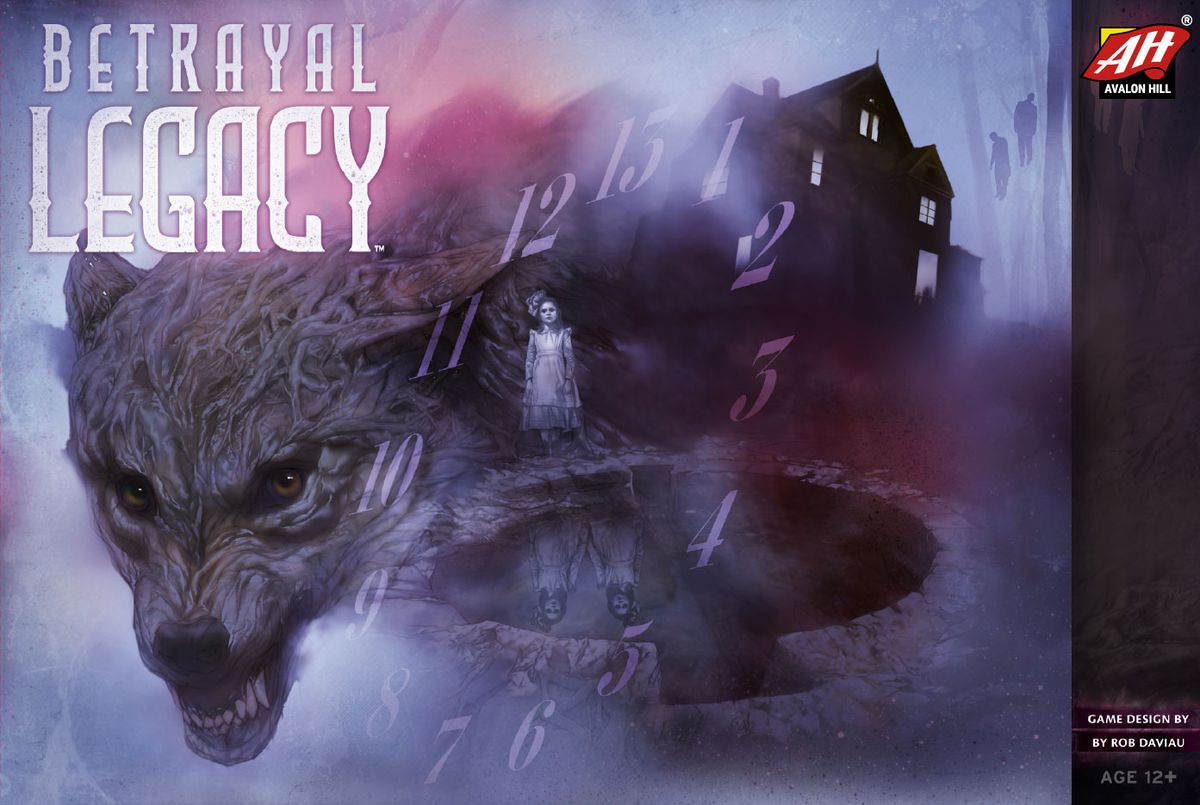 Betrayal Legacy marries the concept of Betrayal at House on the Hill — exploring a haunted mansion — with the permanency and multi-game storytelling exhibited by Daviau's Risk Legacy and other legacy games that followed. Betrayal Legacy consists of a prologue and a thirteen-chapter story that takes place over decades. Players represent families, with specific members of a family participating in one story, then perhaps an older version of those characters (assuming they lived) or their descendants showing up in later stories.
Why would people keep exploring a haunted mansion for decade after decade, especially when horrible things happen there? Curiosity, I suppose, or perhaps an ignorant boldness that comes from the belief that we know better than those who have come before. Look at all that we've learned, marvel at the tools we have at hand! Surely we'll all exit safely this time...
As with other Betrayal titles, the game is narratively-driven, with elements that record the history of your specific games. The tools mentioned earlier, for example, become attached to specific families. This isn't just a bucket; it's my bucket, the one my grandpappy used to feed his family's pigs when he was a boy, and while you can certainly use that bucket, I know how to wield it best from the time he spent teaching me how to slop. Yes, it's an heirloom bucket, and when kept in the family, I get a bonus for using it.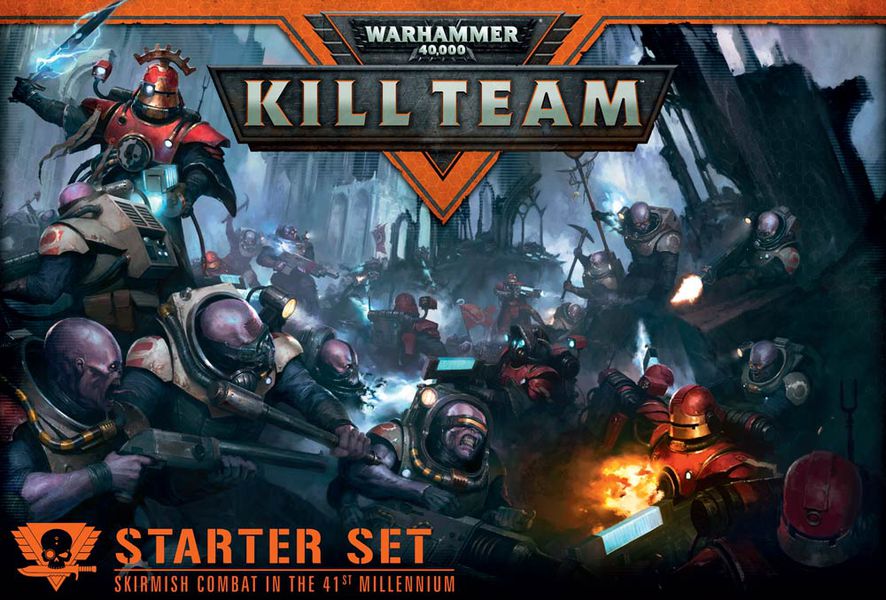 Kill Team is the game of skirmish combat in the 41st Millennium.
Set in the same universe and using the same miniatures ranges as Warhammer 40,000 but with a different rules set, it allows you to play a game of fast-paced tactical skirmish combat in games of 2-4 players, in less time and with a fraction of the models you'd need to play a full game of Warhammer 40,000.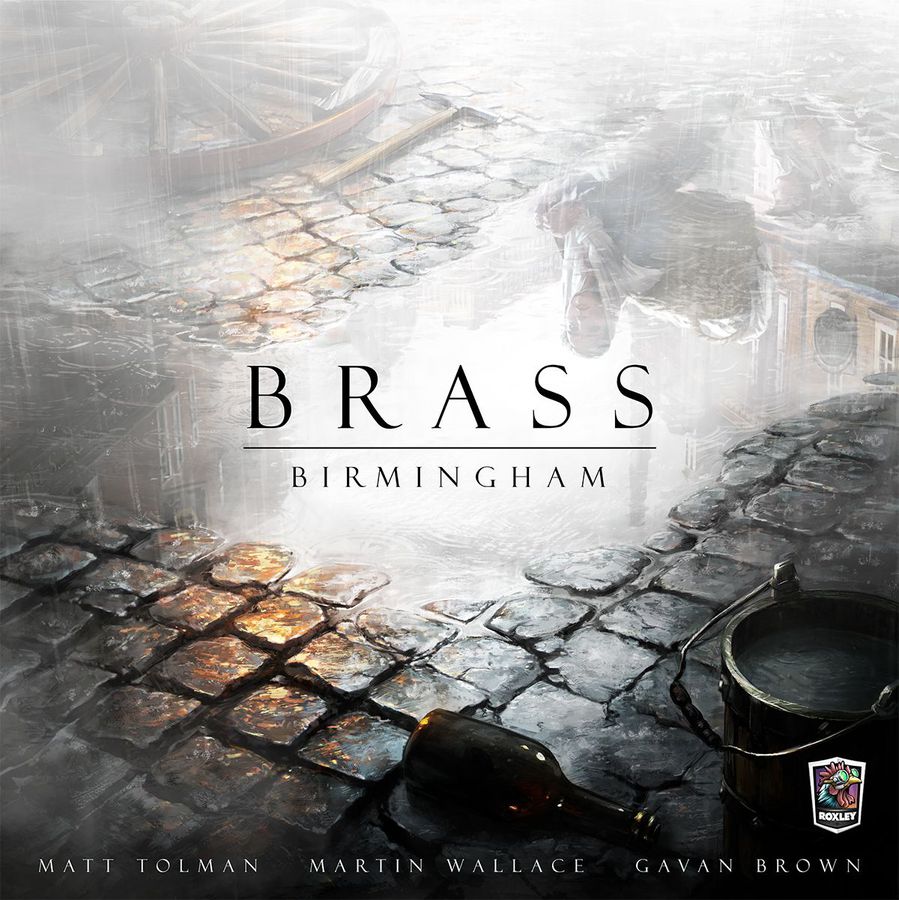 A finely brewed sequel to the original featuring new industries, new mechanics, and new strategies for you to discover.
~ Birmingham Features ~
Dynamic board setup makes each game unfold completely differently
Core rules stay true to the original
New canal/rail scoring creates tactics in where you place them
3 new industry types include Breweries, Potteries and Manufactured goods
New actions, mechanics and strategies to discover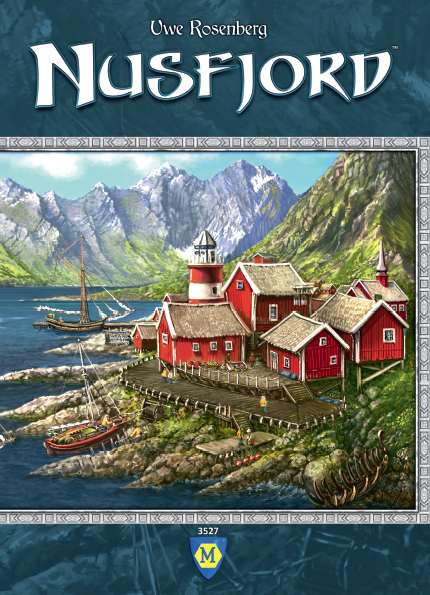 Nusfjord is a tranquil fishing village in the Lofoten archipelago in northern Norway. Fifty years ago, business was blooming when the codfish would come for spawning. Today, Nusfjord is more of a museum than a village, with less than a hundred people living there. Imagine how beautiful this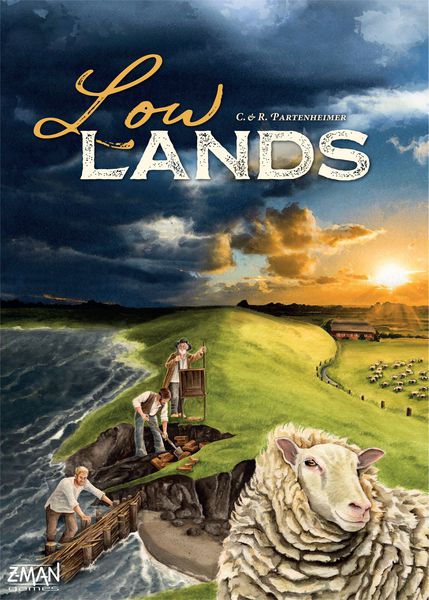 In Lowlands, you carve your farm out of this unforgiving land, gathering and spending resource cards to transform your farmyard into pastures that allow you to profit from breeding sheep. Adding expansions to your farm will unlock new options and score you victory points, but helping to build the dike that collectively protects all players is also rewarded. No matter what, the tide will rise and, if the dike isn't high enough, it could rush in and sweep away your hard-earned profits. Will you sacrifice your own farm for the good of the community, or will you pursue your own agenda? The choice is yours.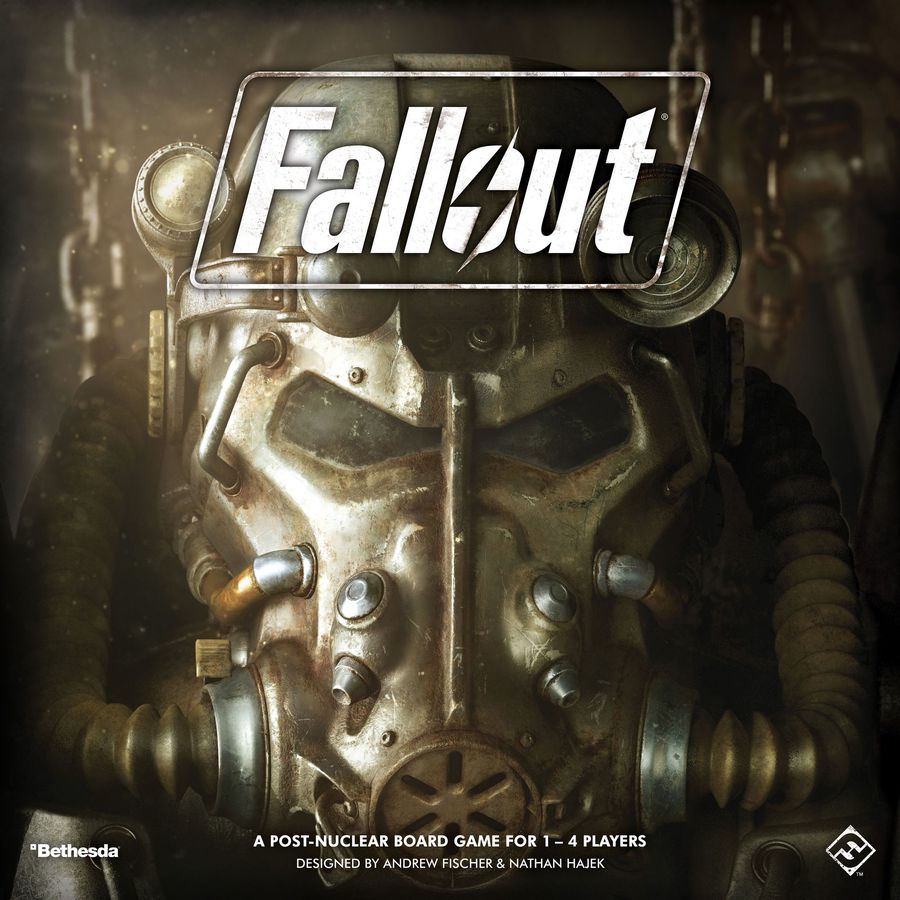 Fallout is a post-nuclear adventure board game for one to four players. Based on the hit video game series by Bethesda Softworks, each Fallout scenario is inspired by a familiar story from the franchise. Survivors begin the game on the edge of an unexplored landscape, uncertain of what awaits them in this unfamiliar world. With just one objective to guide them from the very beginning, each player must explore the hidden map, fight ferocious enemies, and build the skills of their survivor as they attempt to complete challenging quests and balance feuding factions within the game.
As they advance their survivors' stories, players come across new quests and individual targets, leading them to gain influence. Who comes out ahead depends on how keenly and aggressively each player ventures through the game; however, if a single faction is pushed to power too quickly, the wasteland will be taken for their own, and the survivors conquered along with it.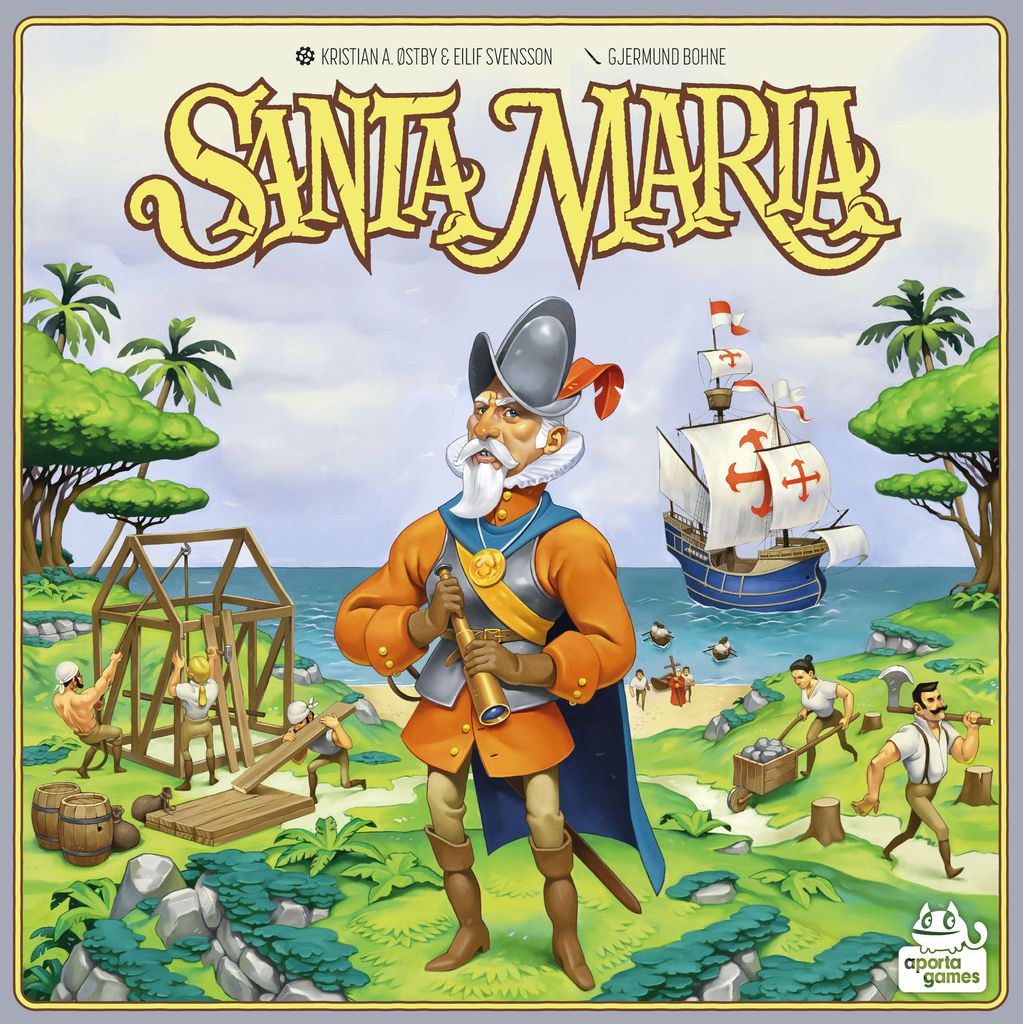 Santa Maria is a streamlined, medium complexity Eurogame in which each player establishes and develops a colony. The game features elements of dice drafting and strategic engine building. The game is low on luck and has no direct destructive player conflict; all components are language independent.
In the game, you expand your colony by placing polyominoes with buildings on your colony board. Dice (representing migrant workers) are used to activate buildings; each die activates a complete row or column of buildings in your colony. The buildings are activated in order (left to right / top to bottom), then the die is placed on the last activated building to block this space. It is therefore crucial where you put new buildings in your colony, and in which order you use the dice.
As the game progresses, you produce resources, form shipping routes, send out conquistadors, and improve your religious power to recruit monks. When you recruit a monk, you must decide if it becomes a scholar (providing a permanent special ability), a missionary (for an immediate bonus) or a bishop (for possible end game points). The player who has accumulated the most happiness after three rounds wins. The available specialists, end game bonuses and buildings vary from game to game, which makes for near endless replayability.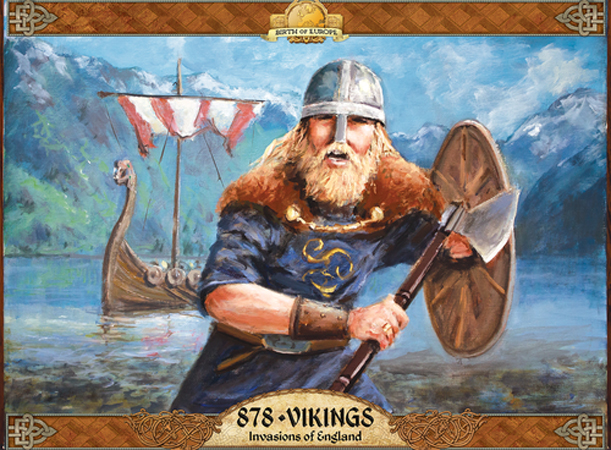 The year is 878. For the past 75 years, Viking raiding parties from Norway and Denmark have been terrorizing the coasts of England with 'hit and run' attacks. The treasures and stories gained from these attacks have allowed the Norsemen to raise huge hosts of eager men seeking glory and riches. These armies now stand poised to thunder across England where they will settle and farm the fertile land they conquer. The divided English kingdoms are unprepared for this impending onslaught. The Vikings are coming!
In 878: Vikings – Invasions of England, players control the invading Vikings or the English nobles who are trying to withstand the invasion. Viking players either play as Norsemen Viking freeman or as the fearless Viking shock troops known as Berserkers. The English play as the Housecarl, the Kings' household troops, or as the Thegns who were regional noble Leaders. The English players will also be able to call up the peasant levies, called the Fyrd, to defend their cities.
Players for each side strategize together in order to coordinate their strategies. Each side attempts to control Cities on the map to win. The English start the game controlling all of England but a Viking Leader will invade from the sea each Turn. The English players raise reinforcements from cities they control, while the Vikings must wait for a new invasion for reinforcements. The game ends when the Treaty of Wedmore is called and the side controlling the most cities wins the game.