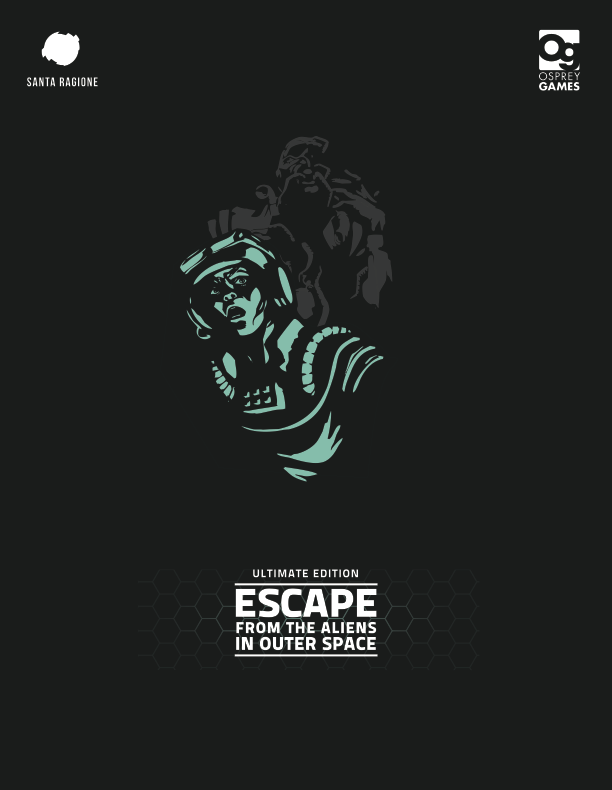 A mysterious alien plague has crept aboard the spacestation and is transforming the human crew into horrendous monsters! The remaining crewmen desperately try to save their lives by escaping from the derelict spaceship, but in the darkness the aliens are lurking…
HUNGRY FOR HUMAN FLESH!
This a game of strategy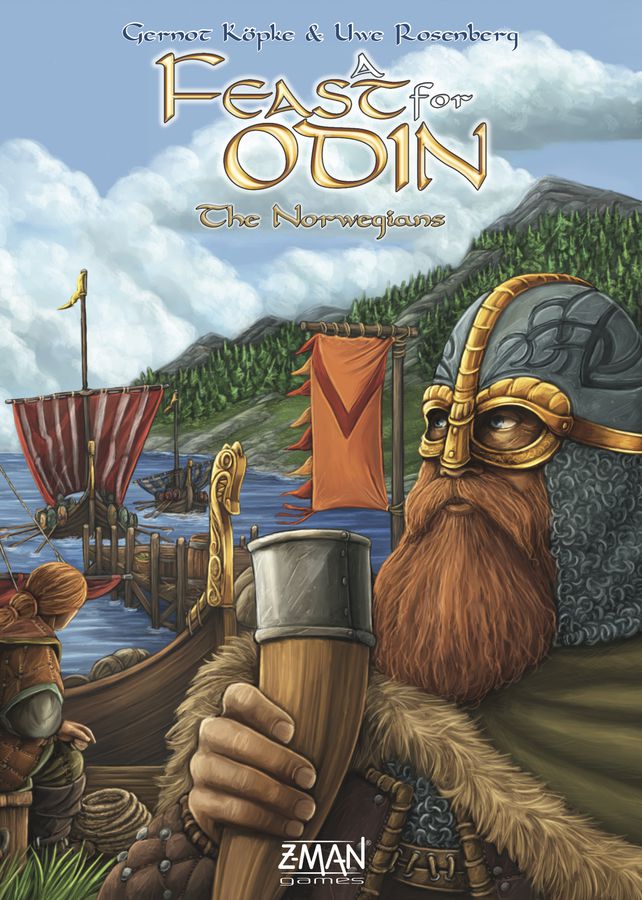 The first large expansion for A Feast for Odin, The Norwegians includes four new islands (Isle of Man, Isle of Skye, Islay, Outer Hebrides) with Irish coastal viking-settlements on the backside (Waterford, Wexford, Cork, Limerick), where people from Norway came to stay through the winter (longphort), to trade at, and to settle nearby. This offers new strategies and new puzzle-tiles like horse (6VP, 2x5 spaces)/pregnant horse/leather(green)/vadmal(blue) and pigs (1 VP, breed every round; 2x3 - 1 = 5 spaces)/herbal (orange)/ antler (green)/tools (blue). The game has a third box for the tiles and offers the four old islands too (renewed little different VPs and new graphic-aspects of mini-expansion islands Lofoten/Orkneys/Tierra del Fuego).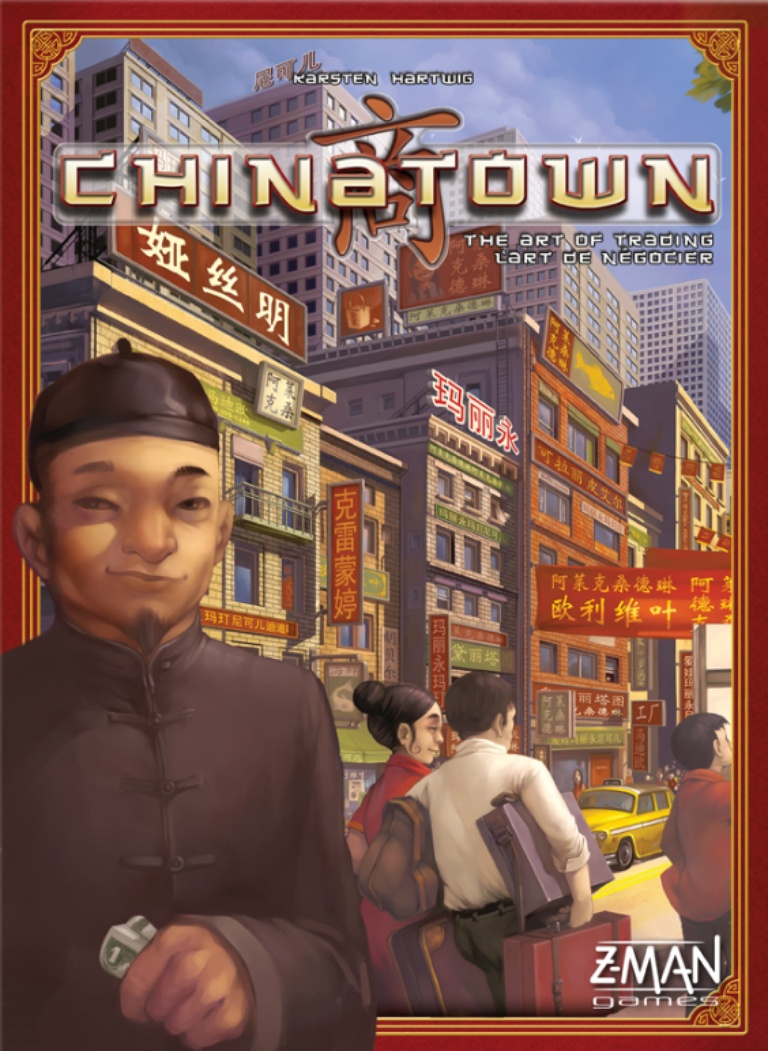 New York in the 1960's. A new wave of Chinese immigrants is moving into Chinatown. The adoption of the new immigration act has launched the district in a demographic boom! It now reaches Canal Street to the north and Bowery Street to the east. The immigrants, hard-working men and women, are arriving by the thousands to buy buildings, establish businesses and fulfill the American Dream! In this game, you are one of them. With all your savings in hand, the Big Apple is up for grabs! Will you know how to use your talents and acquire the most extraordinary fortune in America?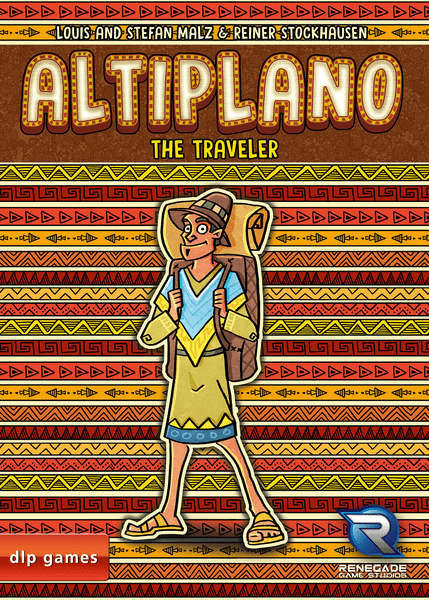 A traveler wanders through the South American highlands and brings the inhabitants new ideas from his travels. Anyone who meets him can take advantage of these assets. A public trading point makes it possible to obtain rare goods in exchange for opals. And a variety of fortunes adds even more diversity to life among the mountain ranges in Bolivia and Peru.
With Altiplano: The Traveler, the planning of moves in Altiplano becomes more important and accessibility to resources becomes more interactive. Above all, the assets that may be purchased from the traveller open up completely new ways to increase one's own wealth. But unforeseen fortunes sometimes demand spontaneous decisions which influence planning.
Thus, the drive for success in this inhospitable region turns into a completely new challenge! Who's prepared for this?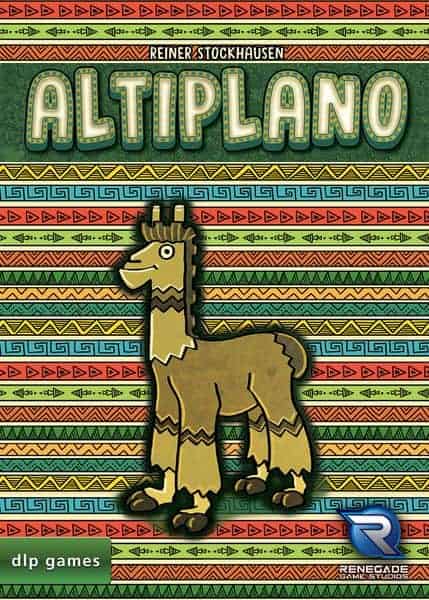 Altiplano, a bag-building game along the lines of
Orléans
set in the South American highlands of the Andes — the Altiplano — is not a simple game, presenting players with new challenges time and again. There are various ways to reach the goal, so the game remains appealing to try out new options and strategies, but success or failure also depends on whether your opponents let you do as you like or thwart the strategy you are pursuing. The competition for the individual types of goods is considerable — as is the fun in snatching a coveted extension card from under another player's nose!
At the start of the game, players have access only to certain resources and goods, due to the different role tiles that each player receives that provide them. At the market, however, a player can acquire additional production sites that give new options. The numerous goods — such as fish, alpaca, cacao, silver, or corn — all have their own characteristics and places where they can be used. Whereas silver makes you rich, fish can be exchanged for other goods, and alpaca give you wool that you can then make into cloth.
Aside from building up an effective production, you must deliver the right goods at the right time, develop the road in good time, and store your goods cleverly enough to fill the most valuable rows with them. Often, a good warehouseperson is more relevant in the end than the best producer.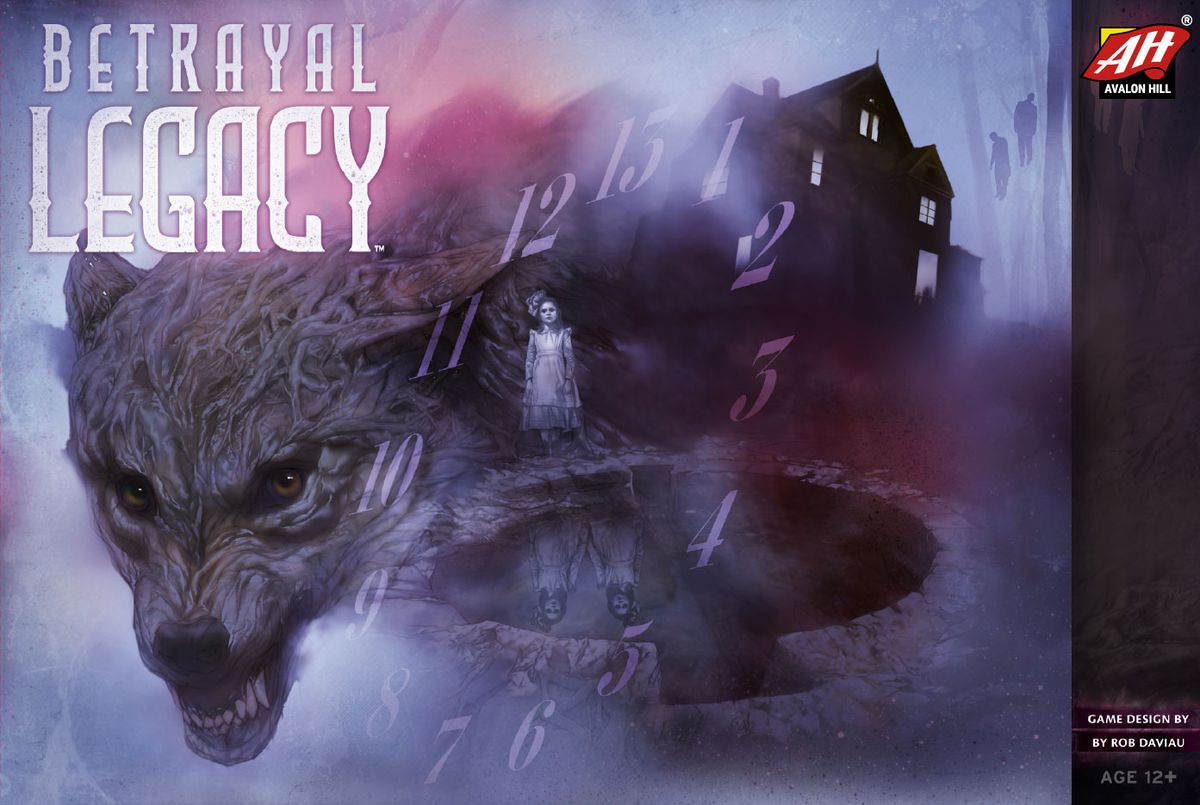 Betrayal Legacy marries the concept of Betrayal at House on the Hill — exploring a haunted mansion — with the permanency and multi-game storytelling exhibited by Daviau's Risk Legacy and other legacy games that followed. Betrayal Legacy consists of a prologue and a thirteen-chapter story that takes place over decades. Players represent families, with specific members of a family participating in one story, then perhaps an older version of those characters (assuming they lived) or their descendants showing up in later stories.
Why would people keep exploring a haunted mansion for decade after decade, especially when horrible things happen there? Curiosity, I suppose, or perhaps an ignorant boldness that comes from the belief that we know better than those who have come before. Look at all that we've learned, marvel at the tools we have at hand! Surely we'll all exit safely this time...
As with other Betrayal titles, the game is narratively-driven, with elements that record the history of your specific games. The tools mentioned earlier, for example, become attached to specific families. This isn't just a bucket; it's my bucket, the one my grandpappy used to feed his family's pigs when he was a boy, and while you can certainly use that bucket, I know how to wield it best from the time he spent teaching me how to slop. Yes, it's an heirloom bucket, and when kept in the family, I get a bonus for using it.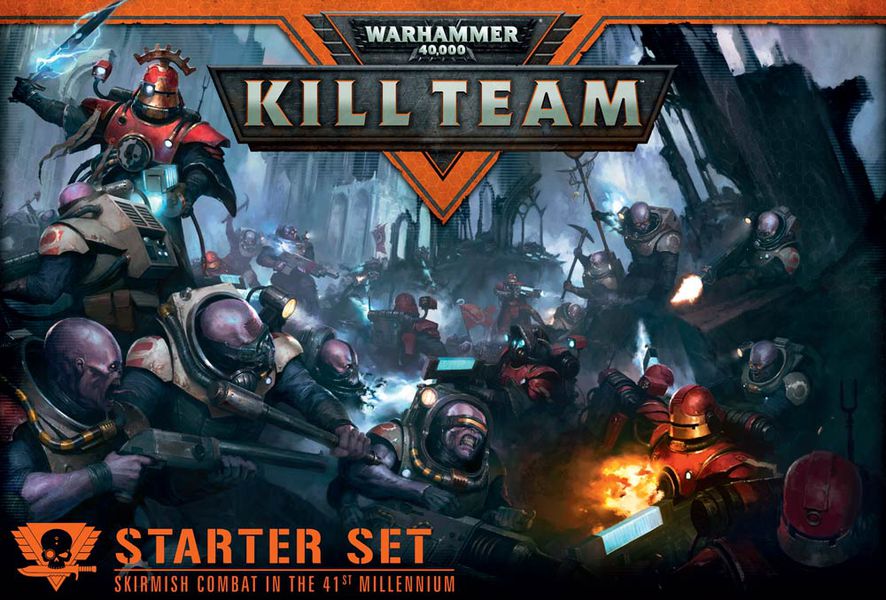 Kill Team is the game of skirmish combat in the 41st Millennium.
Set in the same universe and using the same miniatures ranges as Warhammer 40,000 but with a different rules set, it allows you to play a game of fast-paced tactical skirmish combat in games of 2-4 players, in less time and with a fraction of the models you'd need to play a full game of Warhammer 40,000.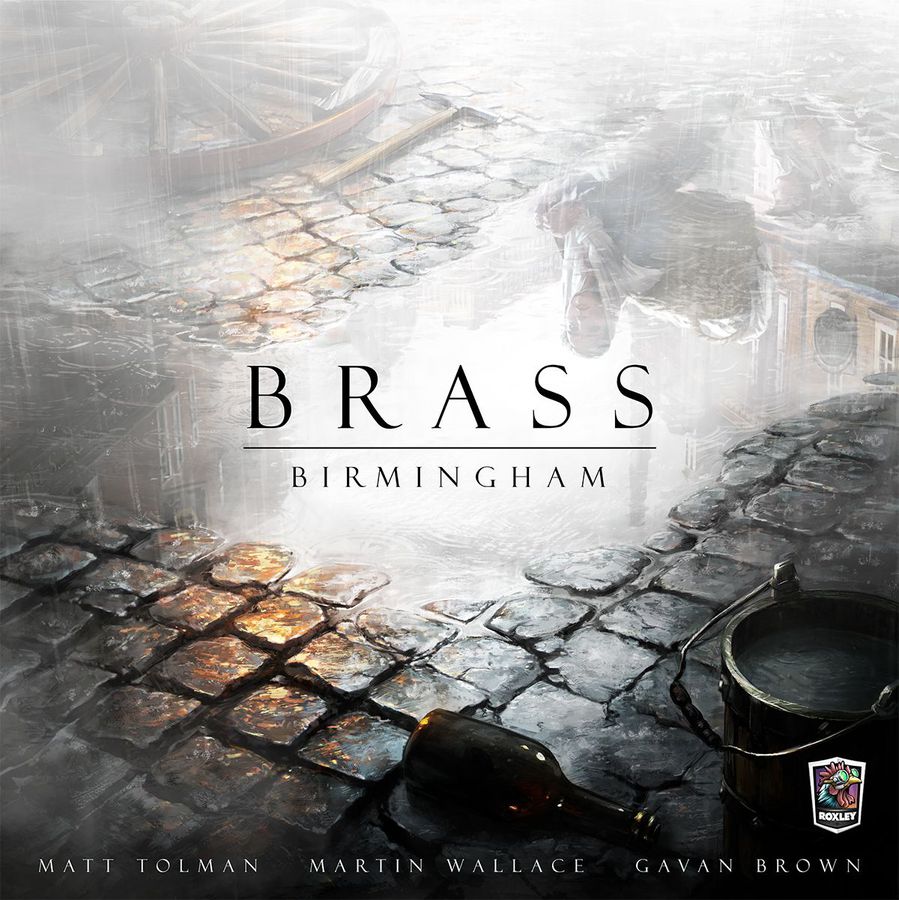 A finely brewed sequel to the original featuring new industries, new mechanics, and new strategies for you to discover.
~ Birmingham Features ~
Dynamic board setup makes each game unfold completely differently
Core rules stay true to the original
New canal/rail scoring creates tactics in where you place them
3 new industry types include Breweries, Potteries and Manufactured goods
New actions, mechanics and strategies to discover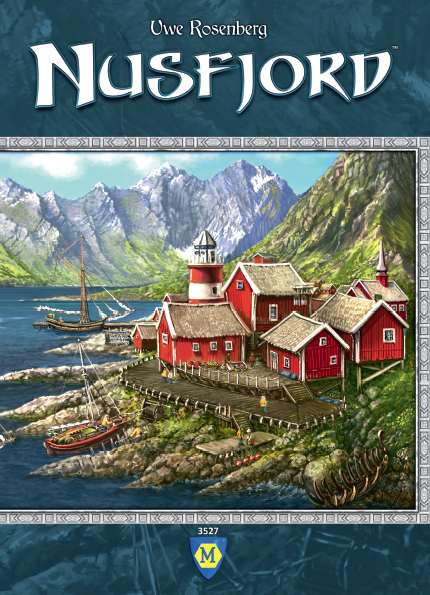 Nusfjord is a tranquil fishing village in the Lofoten archipelago in northern Norway. Fifty years ago, business was blooming when the codfish would come for spawning. Today, Nusfjord is more of a museum than a village, with less than a hundred people living there. Imagine how beautiful this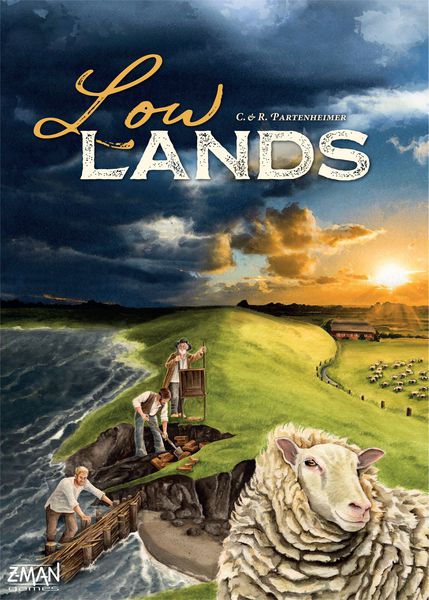 In Lowlands, you carve your farm out of this unforgiving land, gathering and spending resource cards to transform your farmyard into pastures that allow you to profit from breeding sheep. Adding expansions to your farm will unlock new options and score you victory points, but helping to build the dike that collectively protects all players is also rewarded. No matter what, the tide will rise and, if the dike isn't high enough, it could rush in and sweep away your hard-earned profits. Will you sacrifice your own farm for the good of the community, or will you pursue your own agenda? The choice is yours.