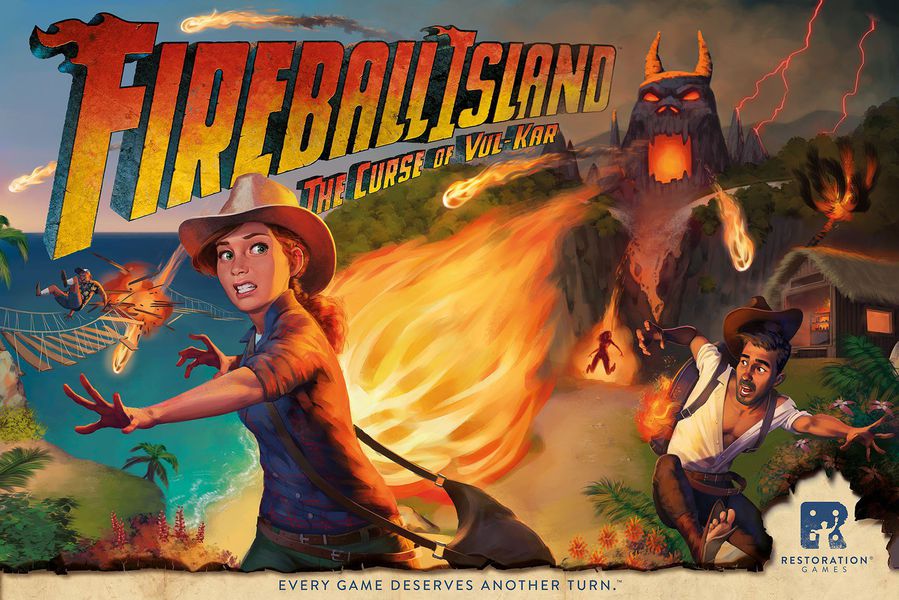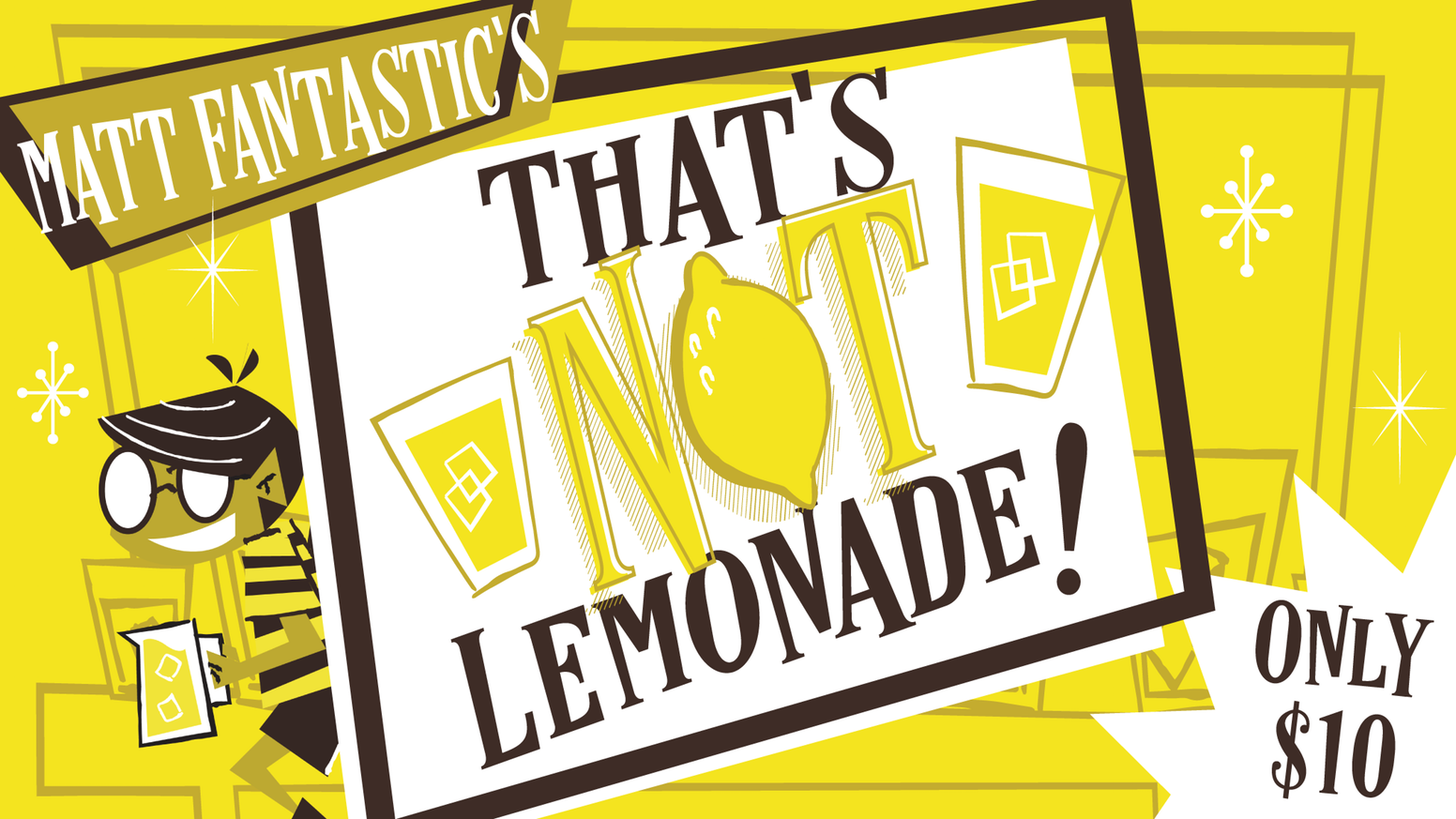 It's lemonade season and you run a successful lemonade stand. Unfortunately, today you're not the only lemonade stand on the block. To settle this problem, you and your rivals agree to a lemonade drinking contest. But wait, something's wrong! Little Johnny, the neighborhood menace, is up to no good. During this contest you might take a gulp of something ... THAT'S NOT LEMONADE!
That's Not Lemonade is the simplest press-your-luck game there is. On your turn, decide if you will take a card or pass. If you get a That's Not Lemonade card, you're out for the round. The player with the most lemon cards at the end of the round wins a lemon card. First player to win 3 lemons wins.
Comes with 18 cards, 6 player tiles, and 6 mini cups.
It's the drinking game for kids!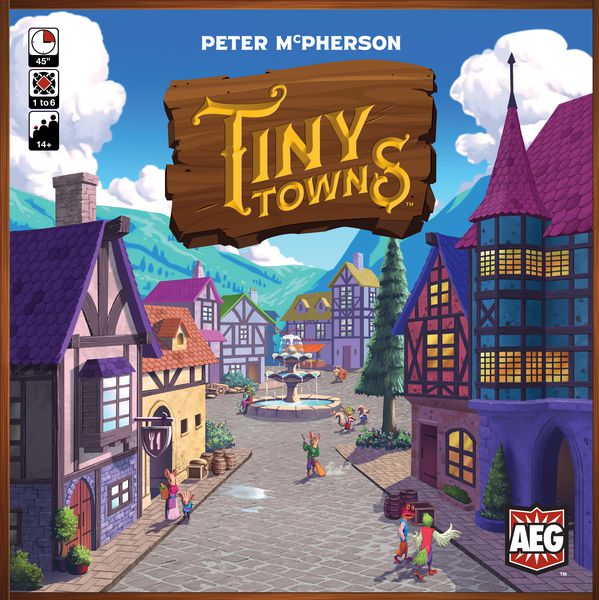 You are the mayor of a tiny town in the forest in which the smaller creatures of the woods have created a civilization hidden away from predators. This new land is small and the resources are scarce, so you take what you can get and never say no to building materials. Cleverly plan and construct a thriving town, and don't let it fill up with wasted resources! Whoever builds the most prosperous tiny town wins!
Wage war against opponents on a hexagonal board. Prepare your armies to face off on the battlefield and surprise your enemy with your choice of special abilities!
Monolith Arena is a fantasy battleground board game built around the base engine of Neuroshima Hex, which is also from designer Michał Oracz. The game includes four factions, with unique abilities and units! Each player has a monolith that serves as their headquarters, and each player seeds their monolith with three tokens that provide special abilities. When an opponent damages your monolith, you remove the top layer to expose the first token, gaining its special ability, so being attacked can actually make you stronger — albeit while still moving you toward defeat...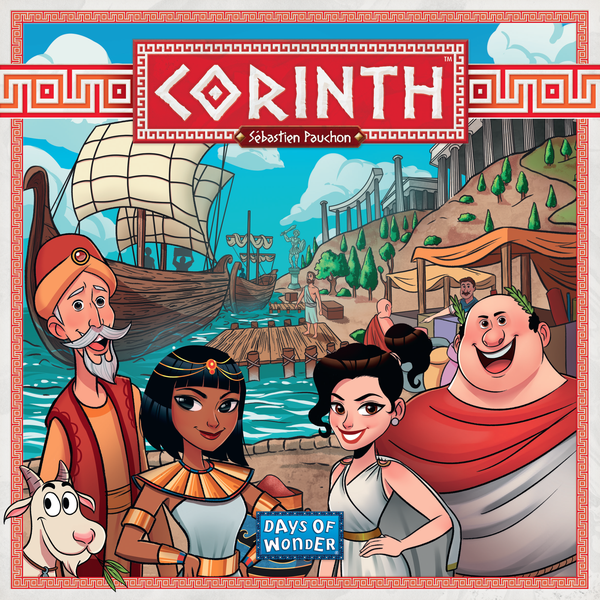 Under a blazing sun in 4th century BCE, traders come from all corners of the Mediterranean Sea to Corinth to sell their goods; Persian carpets, Cretan olive oil, Roman grapes, and Egyptian spices are highly prized by traders. Players have a few weeks to secure their place in Corinthian lore as its most savvy trader!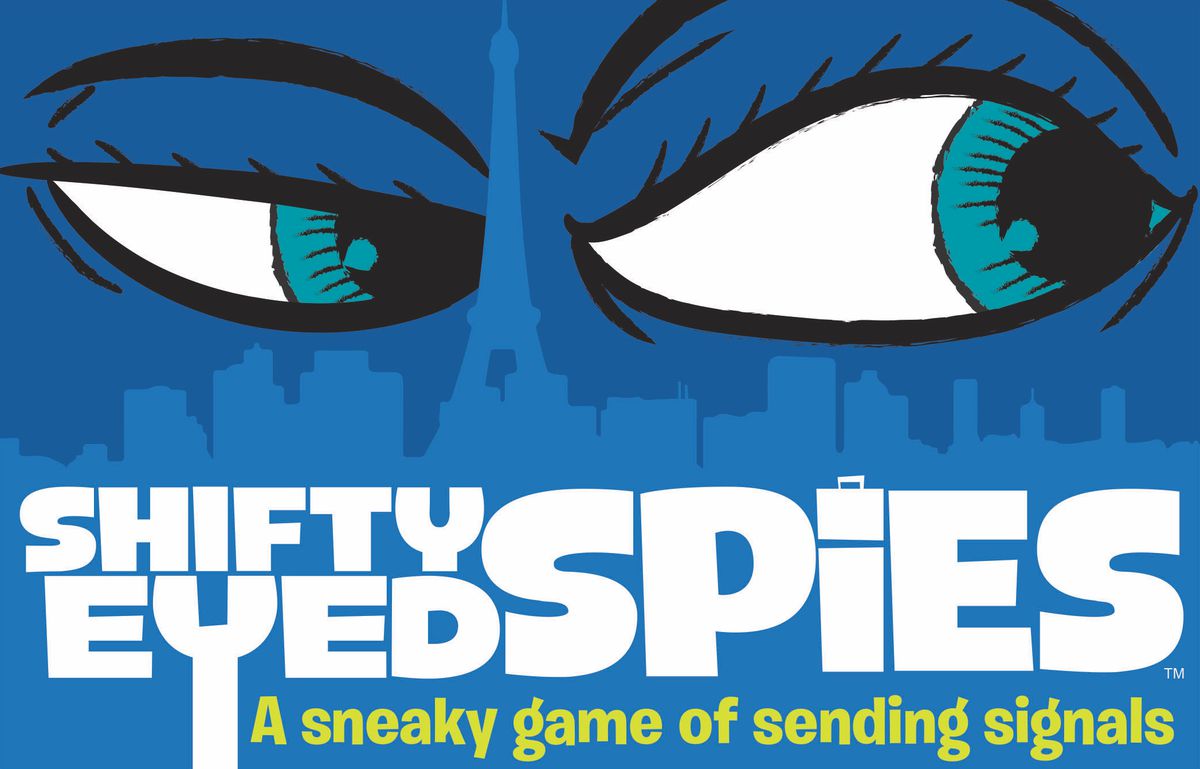 Face off in a stealthy competition of covert communication. Use a wink to signal that you have a delivery for another spy, then await their eye-shift that indicates the rendezvous location. Be discreet – if anyone intercepts you, the mission is blown!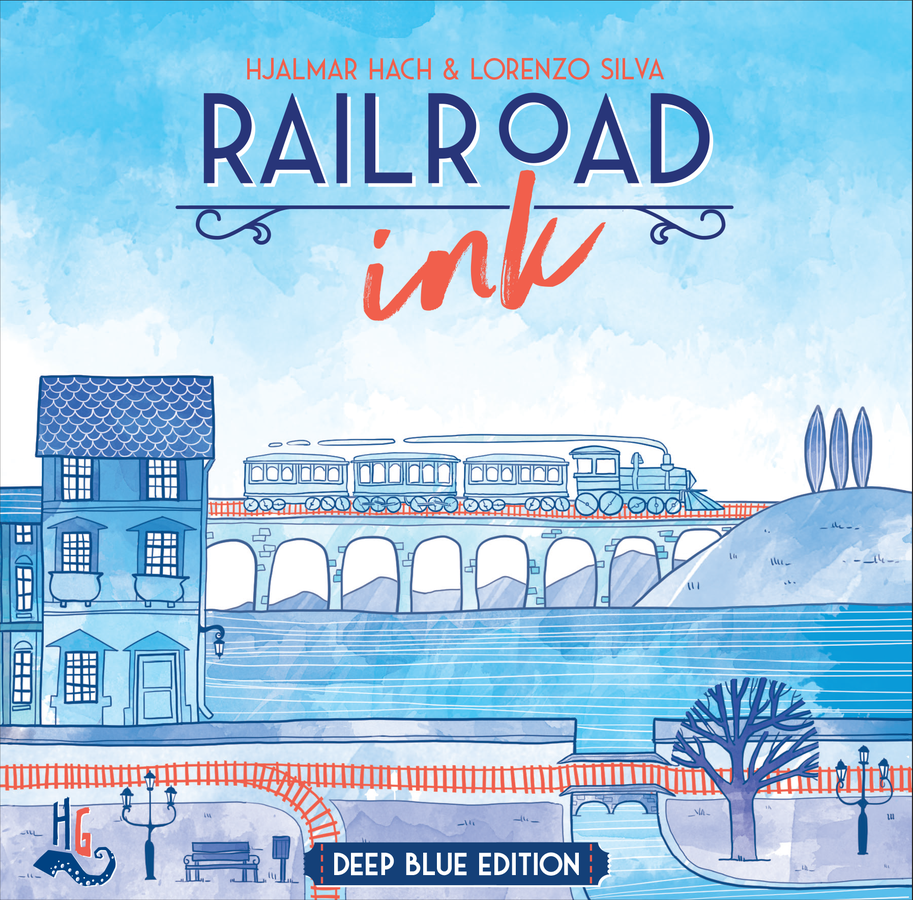 In the multiplayer puzzle game Railroad Ink, your goal is to connect as many exits on your board as possible. Each round, a set of dice are rolled in the middle of the table, determining which kind of road and railway routes are available to all players. You have to draw these routes on your erasable boards to create transport lines and connect your exits, trying to optimize the available symbols better than your opponents.
The more exits you connect, the more points you score at the end of the game, but you lose points for each incomplete route, so plan carefully! Will you press your luck and try to stretch your transportation network to the next exit, or will you play it safe and start a new, simpler to manage route?
Railroad Ink comes in two versions, each one including two expansions with additional dice sets that add new special rules to your games. The Deep Blue Edition includes the Rivers and Lakes expansions. Increase the difficulty by adding the River route into the mix, or use the Lakes to connect your networks by ferry. These special rules can spice up things and make each game play and feel different. Each box allows you to play from 1 to 6 players, and if you combine more boxes, you can play with up to 12 players (or more). The only limit to the number of players is the number of boards you have!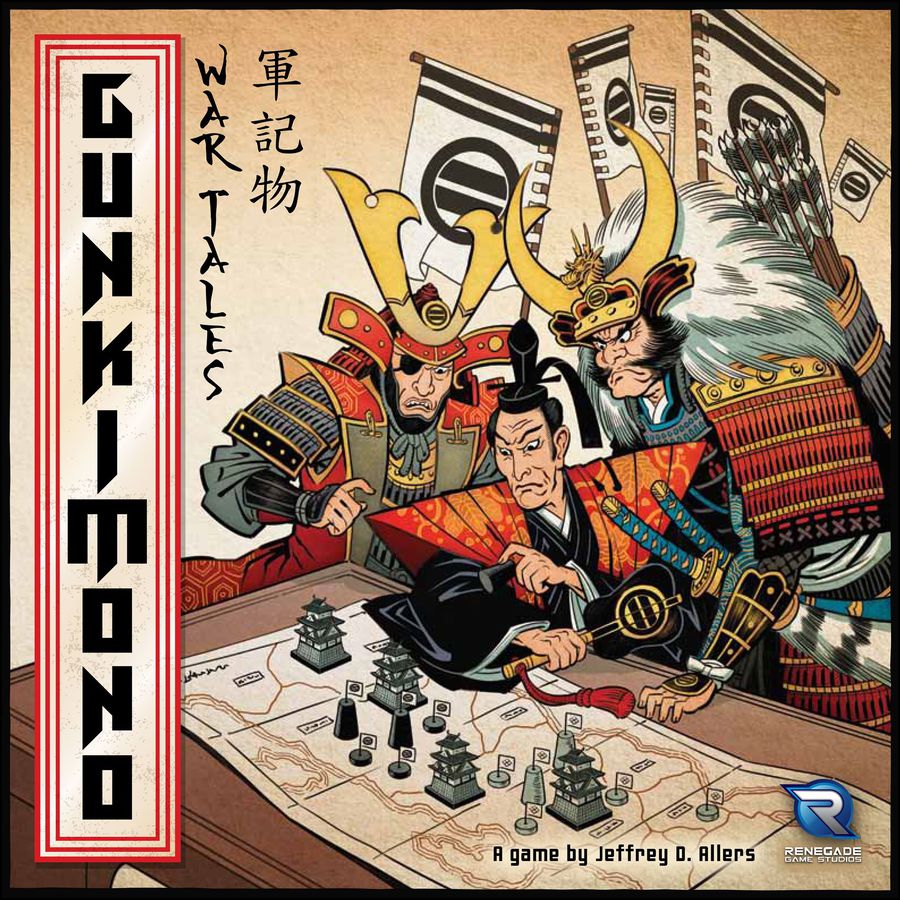 In war-torn feudal Japan, the soldiers are restless. The endless battles, betrayals, and broken promises have the soldiers questioning where their loyalties lie. Meanwhile, the daimyo are strategising, marshalling their troops, and erecting strongholds to bolster the strength of their armies, all in pursuit of honour and ultimate victory.
In Gunkimono, players take on the roles of these daimyo, plotting their military advances across the countryside. Each new squad of troops yields victory points, but you may decide to forgo these points and save up for your stronghold instead. All the while, you need to keep an eye on your opponents so that their forces do not grow too large and expand at your expense.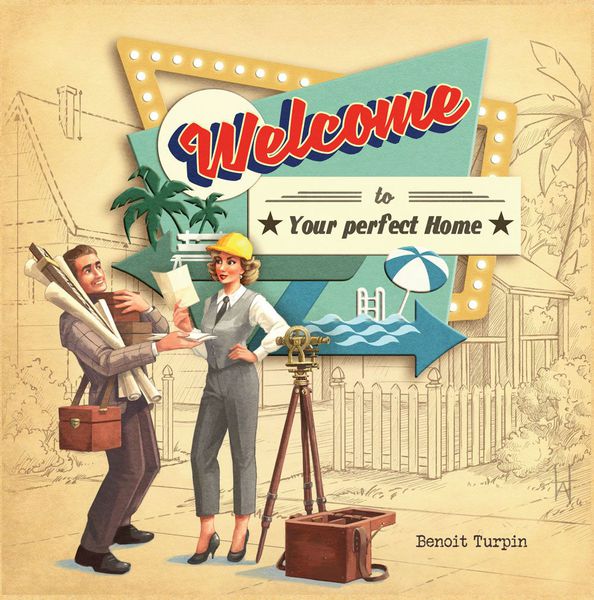 As an architect in Welcome To..., you want to build the best new town in the United States of the 1950's by adding resources to a pool, hiring employees, and more.
Welcome To... plays like a roll-and-write dice game in which you mark results on a score-sheet...but without dice. Instead you flip cards from 3 piles to make 3 different action sets everyone chooses from. Player's will get to choose a house number and a corresponding action. You use the number to fill in a house on your street in numerical order. Then you take the action to increase the point value of estates you're building or score points at the end for building parks and pools. Players also have the option of taking actions to alter or duplicate their house numbers. And everyone is racing to be the first to complete public goals. There's lots to do and many paths to becoming the best suburban architect in Welcome To!
Because of the communal actions, game play is simultaneous and thus supports large groups of players. With many varying strategies and completely randomized action sets, no two games will feel the same!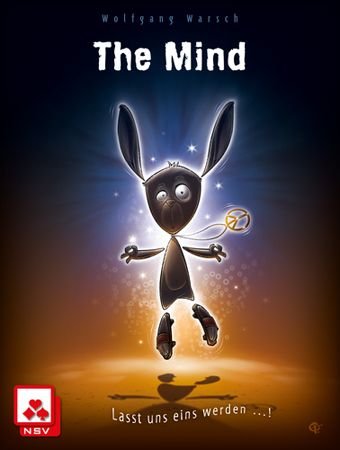 The Mind is an experiment, a journey, a team experience in which you can't exchange information, yet will become one to defeat all the levels of the game.
In more detail, the deck contains cards numbered 1-100, and during the game you try to complete 12, 10, or 8 levels of play with 2, 3, or 4 players. In a level, each player receives a hand of cards equal to the number of the level: one card in level 1, two cards in level 2, etc. Collectively you must play these cards into the center of the table on a single discard pile in ascending order but you cannot communicate with one another in any way as to which cards you hold. You simply stare into one another's eyes, and when you feel the time is right, you play your lowest card. If no one holds a card lower than what you played, great, the game continues! If someone did, all players discard face up all cards lower than what you played, and you lose one life.
You start the game with a number of lives equal to the number of players. Lose all your lives, and you lose the game. You start with one shuriken as well, and if everyone wants to use a shuriken, each player discards their lowest card face up, giving everyone information and getting you closer to completing the level. As you complete levels, you might receive a reward of a shuriken or an extra life. Complete all the levels, and you win!