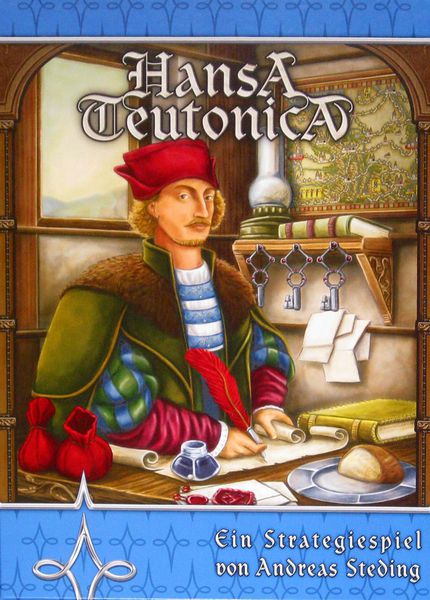 The players act as traders trying to get victory points for building a network of offices, controlling cities, collecting bonus markers or for other traders using the cities they control. After controlling a line between two cities with your pawns you can decide to build an office (and maybe also establish control and/or get a bonus marker) or to get a skill improvement from some of the cities.
Players have to improve their traders' "skills" for the following effects: getting more VP from offices in their network, getting more available action points, increasing the number of available pawns, and getting the right to place pawns and get more special pawns.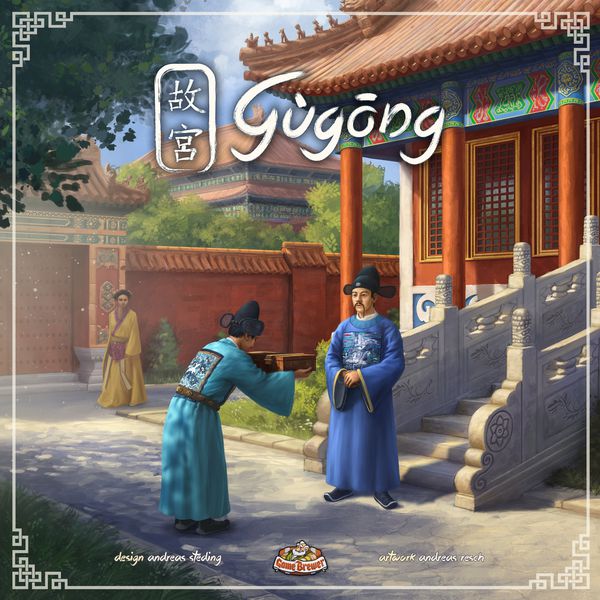 China, 1570. China is under the reign of the Longqing Emperor, of the Ming Dynasty. He inherited a country in disarray after years of mismanagement and corruption. He resided in the Forbidden city, which was the seat of many emperors under the Ming Dynasty. Constructed from 1406 to 1420, the complex consists of 980 buildings and covers 72 ha (over 180 acres). It is also under the Ming Dynasty that the Great Wall of China was rebuilt, fortified, and expanded. Around this period, China was under heavy attack from the Mongols, so maintaining the Great Wall was essential. Most of what we now have left of the Great Wall, we owe to the Ming dynasty.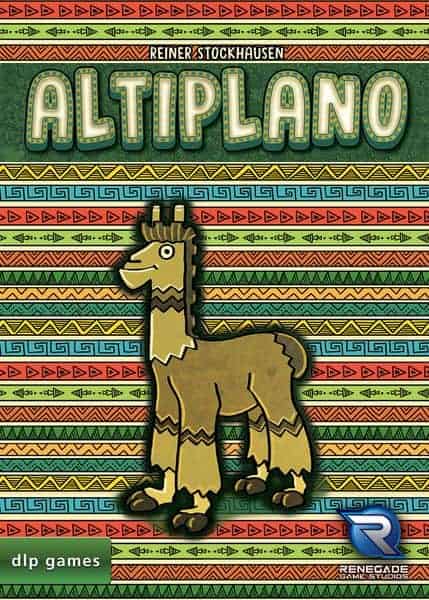 Altiplano, a bag-building game along the lines of
Orléans
set in the South American highlands of the Andes — the Altiplano — is not a simple game, presenting players with new challenges time and again. There are various ways to reach the goal, so the game remains appealing to try out new options and strategies, but success or failure also depends on whether your opponents let you do as you like or thwart the strategy you are pursuing. The competition for the individual types of goods is considerable — as is the fun in snatching a coveted extension card from under another player's nose!
At the start of the game, players have access only to certain resources and goods, due to the different role tiles that each player receives that provide them. At the market, however, a player can acquire additional production sites that give new options. The numerous goods — such as fish, alpaca, cacao, silver, or corn — all have their own characteristics and places where they can be used. Whereas silver makes you rich, fish can be exchanged for other goods, and alpaca give you wool that you can then make into cloth.
Aside from building up an effective production, you must deliver the right goods at the right time, develop the road in good time, and store your goods cleverly enough to fill the most valuable rows with them. Often, a good warehouseperson is more relevant in the end than the best producer.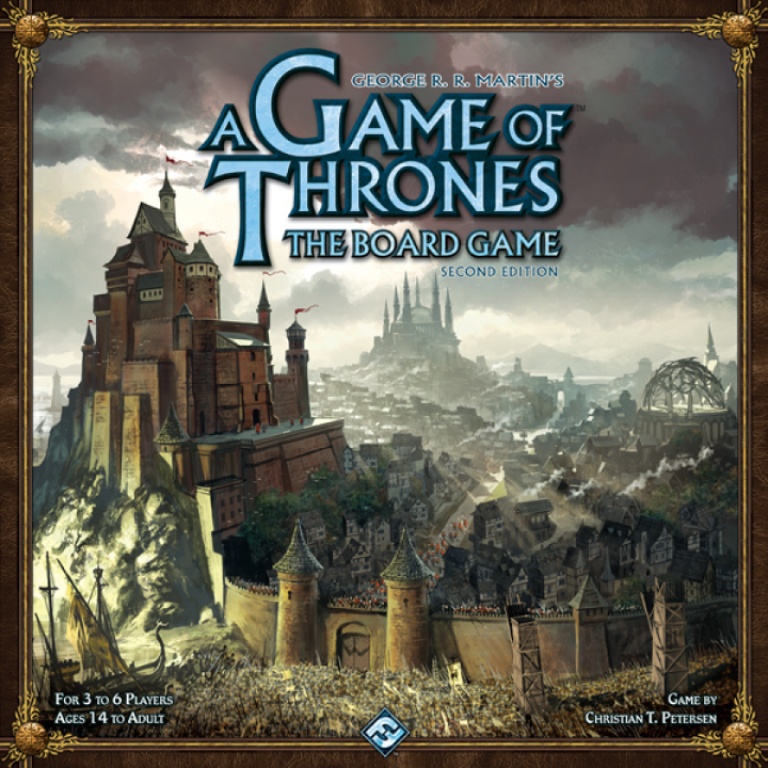 Based on the best-selling novel series A Song of Ice and Fire by George R. R. Martin, A Game of Thrones: The Board Game Second Edition lets 3-6 players take control of the great houses of Westeros in an epic struggle to claim the Iron Throne.
The updated second edition brings a host of enhancements to your A Game of Thrones experience. It incorporates elements from previous expansions, including ports, garrisons, Wildling cards, and Siege engines, while introducing welcome new innovations. Convenient player screens will hide your underhanded dealings from prying eyes, while new Tides of Battle cards convey the uncertainty of war. This, along with updated graphics and a clarified ruleset, means the time has never been better to claim the Iron Throne.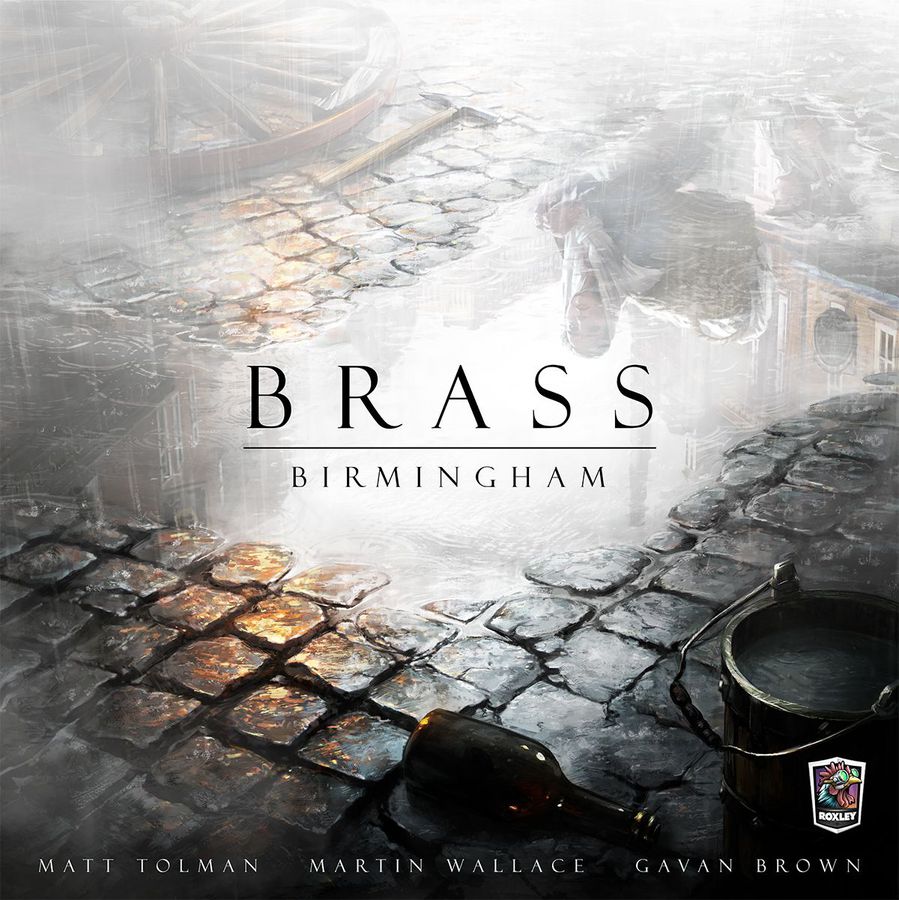 A finely brewed sequel to the original featuring new industries, new mechanics, and new strategies for you to discover.
~ Birmingham Features ~
Dynamic board setup makes each game unfold completely differently
Core rules stay true to the original
New canal/rail scoring creates tactics in where you place them
3 new industry types include Breweries, Potteries and Manufactured goods
New actions, mechanics and strategies to discover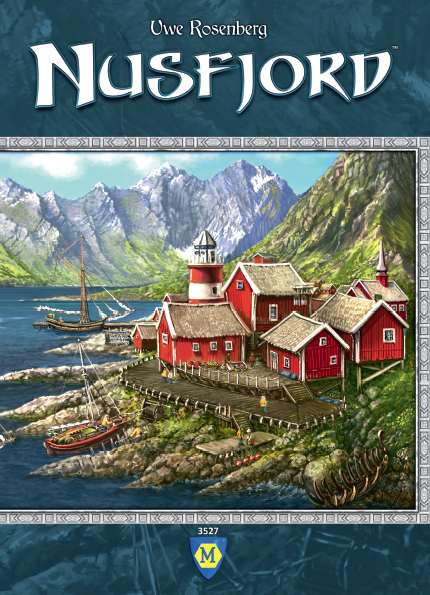 Nusfjord is a tranquil fishing village in the Lofoten archipelago in northern Norway. Fifty years ago, business was blooming when the codfish would come for spawning. Today, Nusfjord is more of a museum than a village, with less than a hundred people living there. Imagine how beautiful this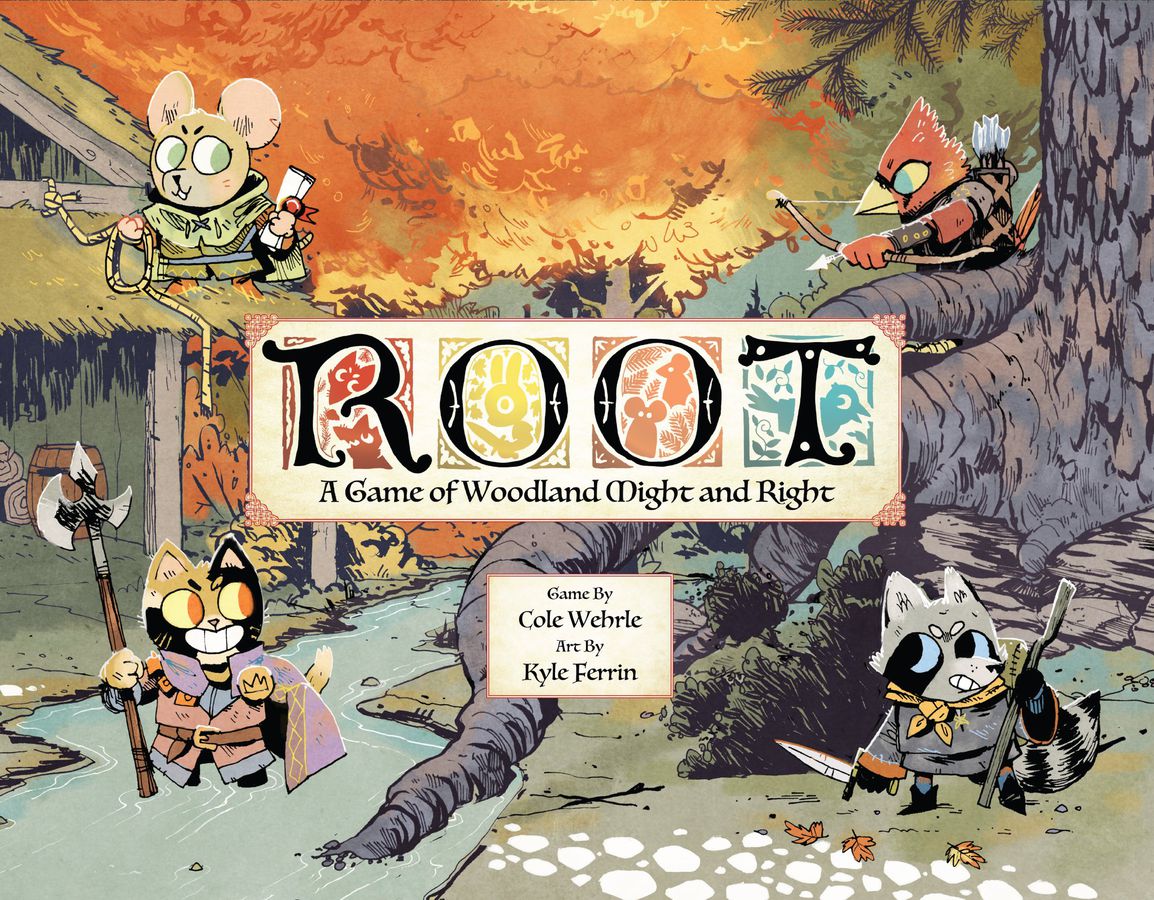 Root is a game of adventure and war in which 2 to 4 players (1 to 6 with the 'Riverfolk' expansion) battle for control of a vast wilderness. It represents the next step in our development of asymmetric design. Each player in Root has unique capabilities and a different victory condition. Now, with the aid of gorgeous, multi-use cards, a truly asymmetric design has never been more accessible.
The Cats play a game of engine building and logistics while attempting to police the vast wilderness. By collecting Wood they are able to produce workshops, lumber mills, and barracks. They win by building new buildings and crafts.
The Eyrie musters their hawks to take back the Woods. They must capture as much territory as possible and build roosts before they collapse back into squabbling.
The Alliance hides in the shadows, recruiting forces and hatching conspiracies. They begin slowly and build towards a dramatic late-game presence--but only if they can manage to keep the other players in check.
Meanwhile, the Vagabond plays all sides of the conflict for their own gain, while hiding a mysterious quest. Explore the board, fight other factions, and work towards achieving your hidden goal.
In Root, players drive the narrative, and the differences between each role create an unparalleled level of interaction and replayability. Leder Games invites you and your family to explore the fantastic world of Root!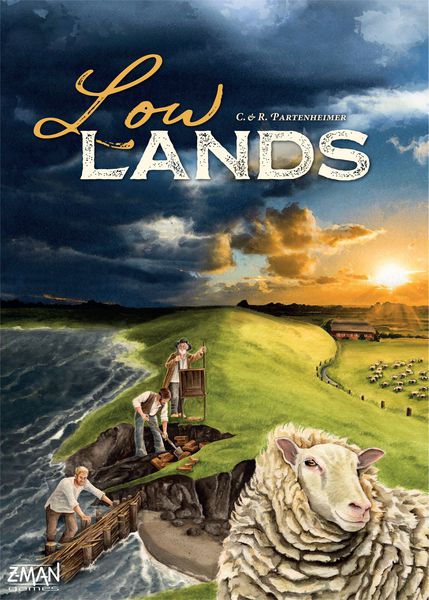 In Lowlands, you carve your farm out of this unforgiving land, gathering and spending resource cards to transform your farmyard into pastures that allow you to profit from breeding sheep. Adding expansions to your farm will unlock new options and score you victory points, but helping to build the dike that collectively protects all players is also rewarded. No matter what, the tide will rise and, if the dike isn't high enough, it could rush in and sweep away your hard-earned profits. Will you sacrifice your own farm for the good of the community, or will you pursue your own agenda? The choice is yours.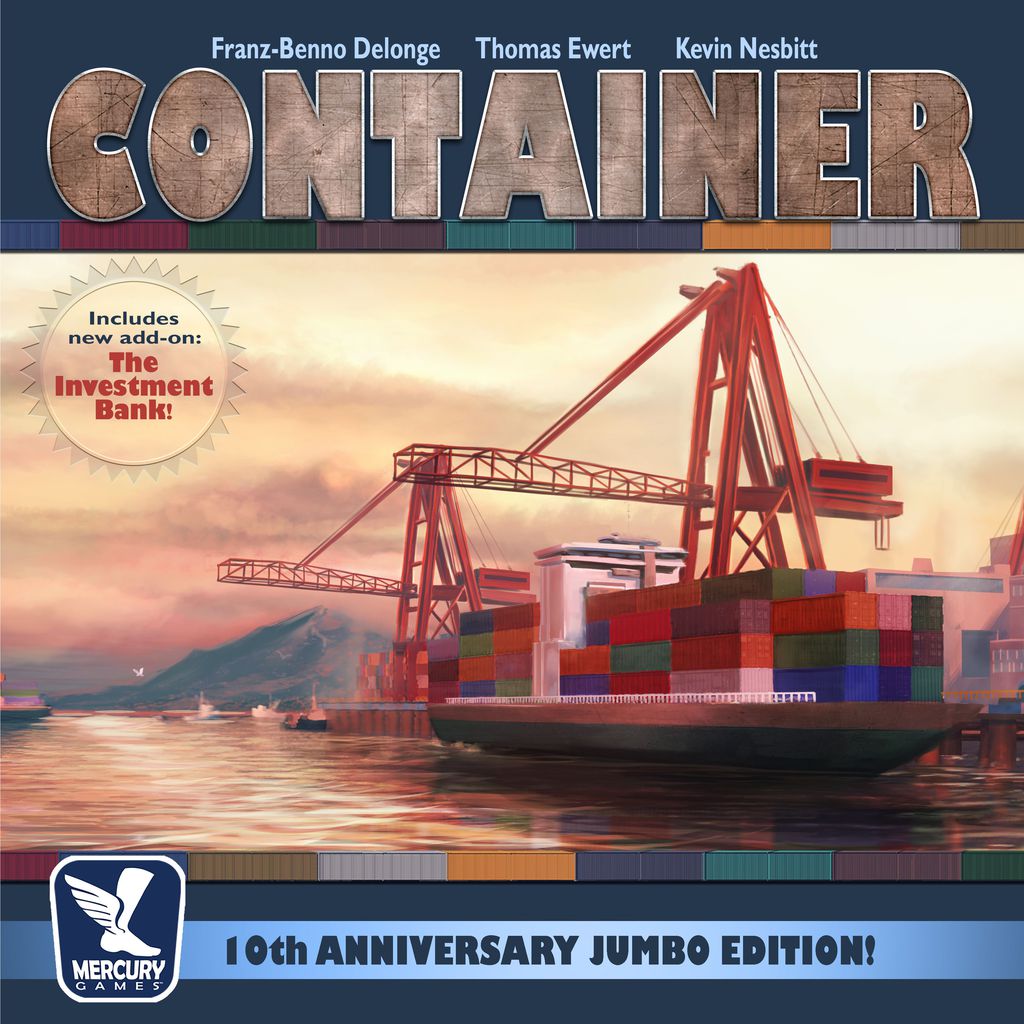 Container, the classic game of big ships and big production, returns in a 10th Anniversary Jumbo Edition! Now with huge ships and realistic containers to load and unload, building (or destroying) your living economy has never been more fun!
Container is an easy game with an open economy and lots of meaningful decisions. Build factories and warehouses, or focus on shipping goods to your island. Take advantage of government subsidies to ensure maximum profits! But watch out for your cash reserves because the player-driven market can go sour at any time, and you'll need to be ready to change your strategy.
Also included in this edition of Container is an all new add-on called "The Investment Bank". This new entity operates as a game-controlled broker who is seeking to maximize their own profits. Watch as the three brokers try to build their own cash and container resources and be ready to make a deal when the price is right. The Investment Bank add-on ensures new and interesting challenges for even the most seasoned Container player.
This 10th Anniversary Jumbo Edition of Container features resin miniature ships 7 inches long!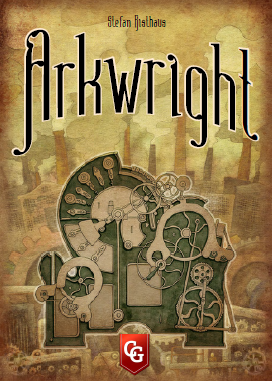 In Arkwright, 2 to 4 players lead enterprises and try to develop and run them profitably over several decades. It is important to invest in your own company and ensure that the value of its shares rises. The player with the most valuable portfolio of their shares wins the game.
In the beginning, workers are required to run the factories. However, their expensive wages (£2 - £5) make machines (£1) very desirable. To increase a factory's production of goods, you may hire more workers or improve the technological level of your factory.
You determine the price of your goods for each of your factories. To enhance the chances of selling your goods to serve the demand in England, you can improve the technological level of your factories, increase the quality of your goods, and partake in distribution activities. The higher these factors are, the more successful you will be. However, the higher your prices, the less appealing your goods become.