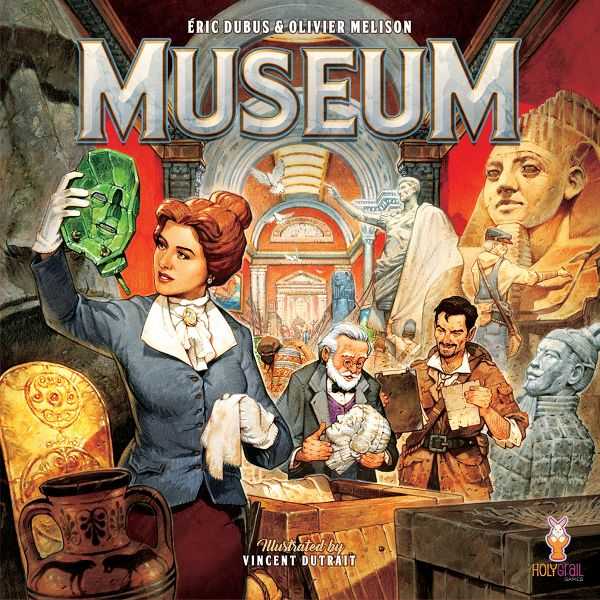 It's the turn of the 20th century, the golden age of museums. As interest in and accessibility of museums grew exponentially, many institutions underwent an intense period of expansion on both an intellectual and physical level, searching to grow their collections for profit and science.
You play as a curator of one such museum and it's your job to build the biggest, most coherent collection that you can in this game of collection and bartering featuring over 300 individual illustrations by Vincent Dutrait and authentic architectural facts. But it's no simple task!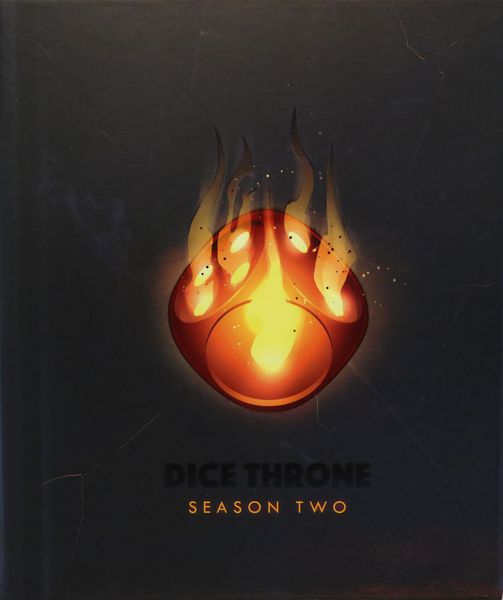 Dice Throne is a game of intriguing dice, tactical card play, powerful heroes, and unique abilities.
It's a fast-paced 2-6 player combat game (1v1, 2v2, 3v3, 2v2v2, or free-for-all). Select from a variety of heroes that play and feel completely distinct from one another. Attack opponents and activate abilities by rolling your hero's unique set of five dice. Accumulate combat points and spend them on cards that have a large range of effects, such as granting permanent hero upgrades, applying status effects, and manipulating dice directly (yours, your teammate's, or even your opponent's).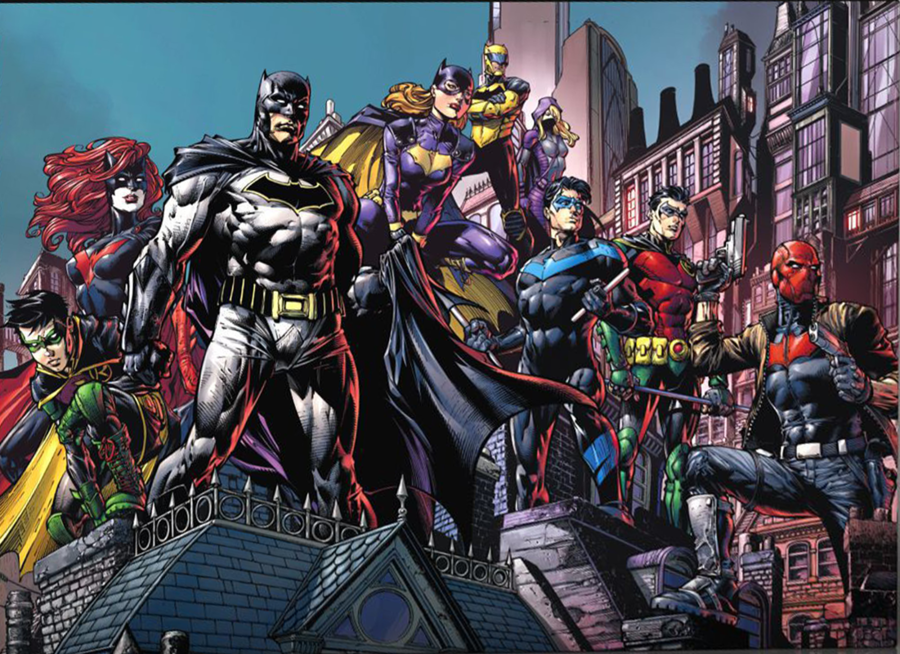 In Batman: Gotham City Chronicles, one villain faces off against a team of heroes in one of multiple scenarios. Each hero has their own character, and they control this character by spending energy to perform actions (such as Melee and Ranged attacks, defusing bombs...) recovering more or less energy at the beginning of their turn depending on their stance. If the hero gets damaged, energy moves to a wound area, and if they lose all of their energy, then they're out of action for a while to recover their strength. Each hero has differing strengths for their abilities, and these strengths are represented by colored dice with different values; the more energy a hero spends on an ability, the more dice of that color they can roll.
The villain controls a team of henchmen and iconic villains of the Batman universe, and these characters are represented by tiles on their command board, with the characters costing 1, 2, 3, etc. energy to activate as you move left to right down the line. Once a character is activated, they move to the end of the line, boosting their cost to the maximum value should you want to use them again immediately, and decreasing the cost of the other tiles.
The game-play in Batman: Gotham City Chronicles is based on that of Conan, with revisions to character abilities, the addition of two different types of dice (w/ five types total), and a modified two-player set-up, the Versus Mode, in which each player has a command board and their own team of tiles that they can draft, with heroes facing off against villains.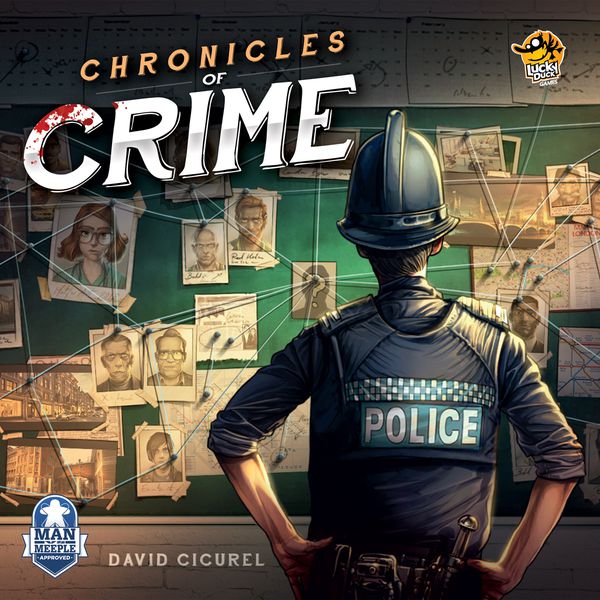 Chronicles of Crime is a cooperative game of crime investigation, mixing an app, a board game and a touch of Virtual Reality.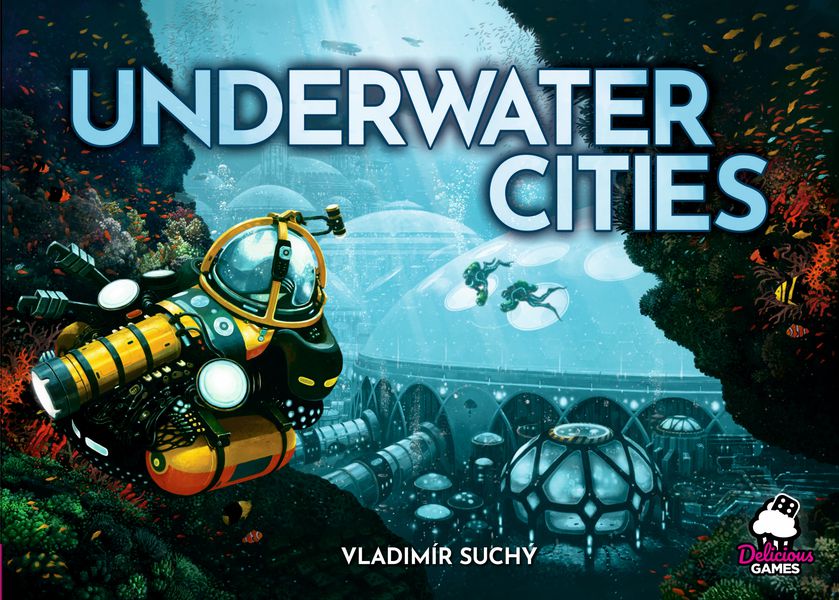 In Underwater Cities, which takes about 30-45 minutes per player, players represent the most powerful brains in the world, brains nominated due to the overpopulation of Earth to establish the best and most livable underwater areas possible.
The main principle of the game is card placement. Three colored cards are placed along the edge of the main board into 3 x 5 slots, which are also colored. Ideally players can place cards into slots of the same color. Then they can take both actions and advantages: the action depicted in the slot on the main board and also the advantage of the card. Actions and advantages can allow players to intake raw materials; to build and upgrade city domes, tunnels and production buildings such as farms, desalination devices and laboratories in their personal underwater area; to move their marker on the initiative track (which is important for player order in the next turn); to activate the player's "A-cards"; and to collect cards, both special ones and basic ones that allow for better decision possibilities during gameplay.
All of the nearly 220 cards — whether special or basic — are divided into four types according to the way and time of use. Underwater areas are planned to be double-sided, giving players many opportunities to achieve VPs and finally win.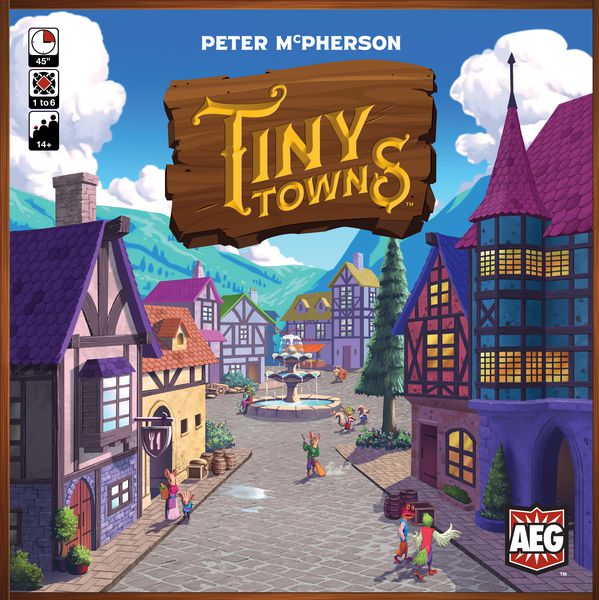 You are the mayor of a tiny town in the forest in which the smaller creatures of the woods have created a civilization hidden away from predators. This new land is small and the resources are scarce, so you take what you can get and never say no to building materials. Cleverly plan and construct a thriving town, and don't let it fill up with wasted resources! Whoever builds the most prosperous tiny town wins!
Wage war against opponents on a hexagonal board. Prepare your armies to face off on the battlefield and surprise your enemy with your choice of special abilities!
Monolith Arena is a fantasy battleground board game built around the base engine of Neuroshima Hex, which is also from designer Michał Oracz. The game includes four factions, with unique abilities and units! Each player has a monolith that serves as their headquarters, and each player seeds their monolith with three tokens that provide special abilities. When an opponent damages your monolith, you remove the top layer to expose the first token, gaining its special ability, so being attacked can actually make you stronger — albeit while still moving you toward defeat...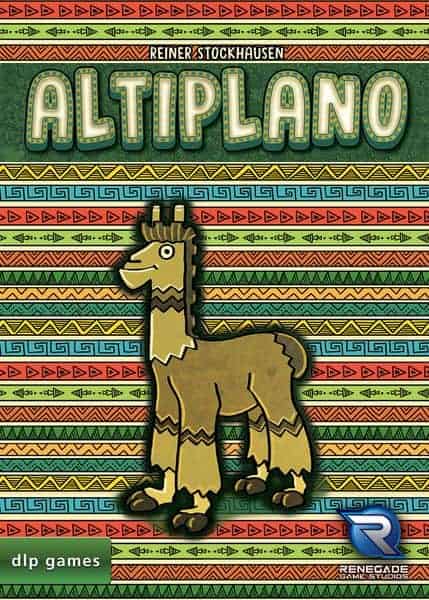 Altiplano, a bag-building game along the lines of
Orléans
set in the South American highlands of the Andes — the Altiplano — is not a simple game, presenting players with new challenges time and again. There are various ways to reach the goal, so the game remains appealing to try out new options and strategies, but success or failure also depends on whether your opponents let you do as you like or thwart the strategy you are pursuing. The competition for the individual types of goods is considerable — as is the fun in snatching a coveted extension card from under another player's nose!
At the start of the game, players have access only to certain resources and goods, due to the different role tiles that each player receives that provide them. At the market, however, a player can acquire additional production sites that give new options. The numerous goods — such as fish, alpaca, cacao, silver, or corn — all have their own characteristics and places where they can be used. Whereas silver makes you rich, fish can be exchanged for other goods, and alpaca give you wool that you can then make into cloth.
Aside from building up an effective production, you must deliver the right goods at the right time, develop the road in good time, and store your goods cleverly enough to fill the most valuable rows with them. Often, a good warehouseperson is more relevant in the end than the best producer.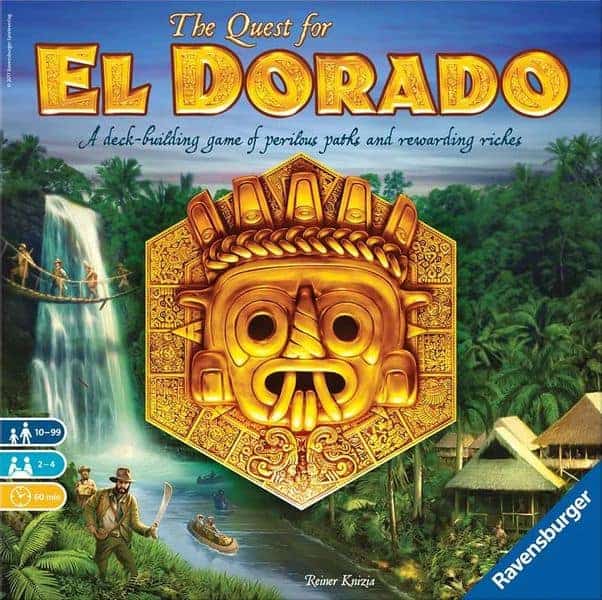 In The Quest for El Dorado, players take the roles of expedition leaders who have embarked on a search for the legendary land of gold in the dense jungles of South America. Each player assembles and equips their own team, hiring various helpers from the scout to the scientist to the aborigine. All of them have one goal in mind: Reaching the golden border first and winning all of the riches for themselves. Whoever chooses the best tactics will be rewarded!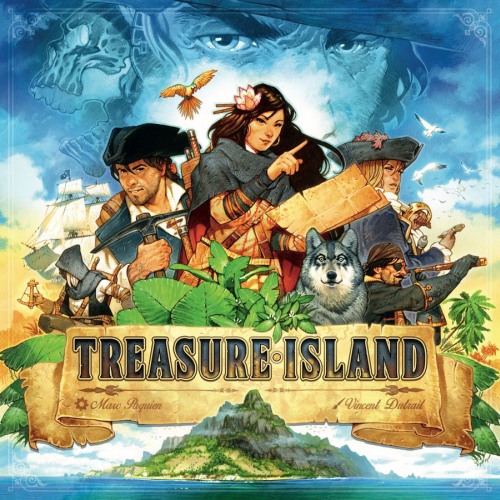 Long John Silver's crew has committed mutiny and has him cornered and tied up! Round after round, they question him about the location of his treasure and explore the island following his directions — or perhaps his misdirections? Who knows... The old sea dog is surely planning an escape, after all, after which he will definitely try to get his treasure back.
Treasure Island is a game of bluffing and adventure in which one player embodies Long John, trying to mislead the others in their search for his treasure. The hunt reaches its climax with Long John's escape, when he will make a final run to get the booty for himself!