Wage war against opponents on a hexagonal board. Prepare your armies to face off on the battlefield and surprise your enemy with your choice of special abilities!
Monolith Arena is a fantasy battleground board game built around the base engine of Neuroshima Hex, which is also from designer Michał Oracz. The game includes four factions, with unique abilities and units! Each player has a monolith that serves as their headquarters, and each player seeds their monolith with three tokens that provide special abilities. When an opponent damages your monolith, you remove the top layer to expose the first token, gaining its special ability, so being attacked can actually make you stronger — albeit while still moving you toward defeat...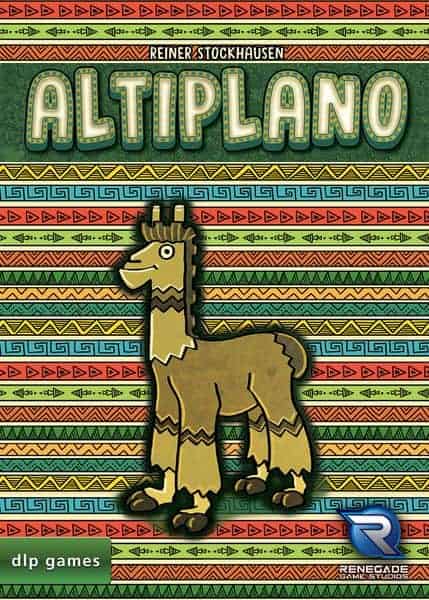 Altiplano, a bag-building game along the lines of
Orléans
set in the South American highlands of the Andes — the Altiplano — is not a simple game, presenting players with new challenges time and again. There are various ways to reach the goal, so the game remains appealing to try out new options and strategies, but success or failure also depends on whether your opponents let you do as you like or thwart the strategy you are pursuing. The competition for the individual types of goods is considerable — as is the fun in snatching a coveted extension card from under another player's nose!
At the start of the game, players have access only to certain resources and goods, due to the different role tiles that each player receives that provide them. At the market, however, a player can acquire additional production sites that give new options. The numerous goods — such as fish, alpaca, cacao, silver, or corn — all have their own characteristics and places where they can be used. Whereas silver makes you rich, fish can be exchanged for other goods, and alpaca give you wool that you can then make into cloth.
Aside from building up an effective production, you must deliver the right goods at the right time, develop the road in good time, and store your goods cleverly enough to fill the most valuable rows with them. Often, a good warehouseperson is more relevant in the end than the best producer.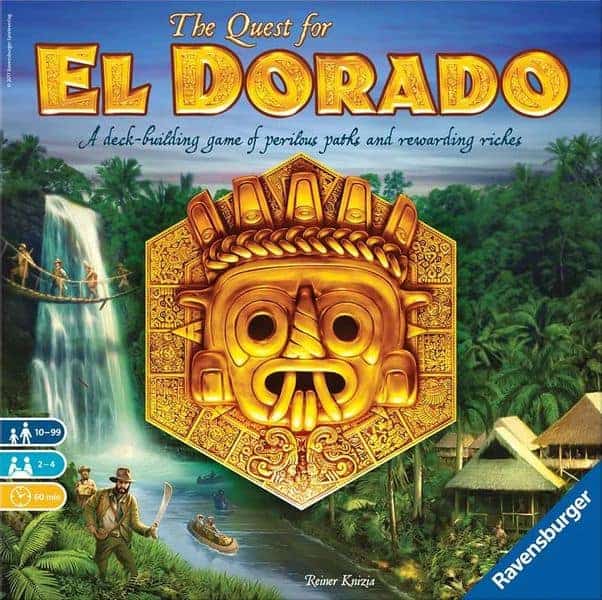 In The Quest for El Dorado, players take the roles of expedition leaders who have embarked on a search for the legendary land of gold in the dense jungles of South America. Each player assembles and equips their own team, hiring various helpers from the scout to the scientist to the aborigine. All of them have one goal in mind: Reaching the golden border first and winning all of the riches for themselves. Whoever chooses the best tactics will be rewarded!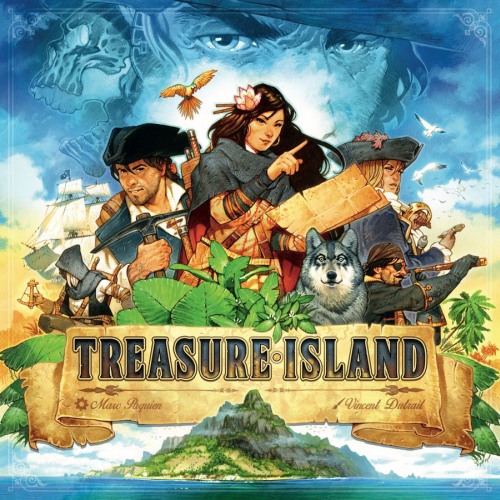 Long John Silver's crew has committed mutiny and has him cornered and tied up! Round after round, they question him about the location of his treasure and explore the island following his directions — or perhaps his misdirections? Who knows... The old sea dog is surely planning an escape, after all, after which he will definitely try to get his treasure back.
Treasure Island is a game of bluffing and adventure in which one player embodies Long John, trying to mislead the others in their search for his treasure. The hunt reaches its climax with Long John's escape, when he will make a final run to get the booty for himself!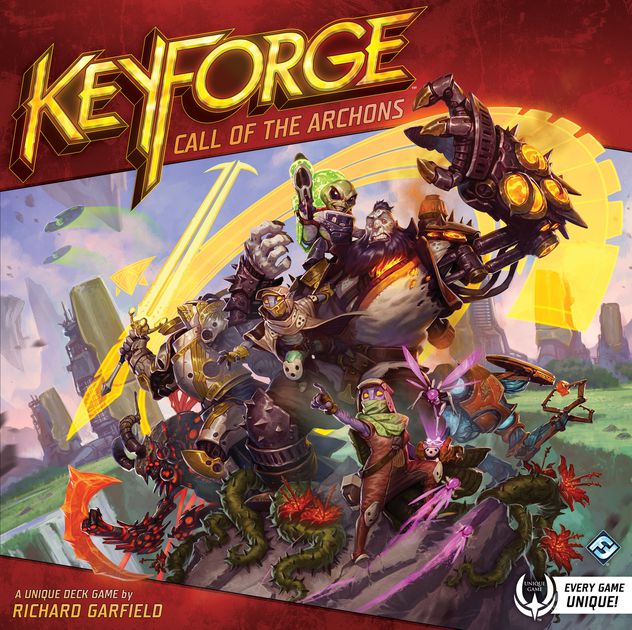 Enter a world where anything is possible in KeyForge! In the center of the universe hangs the Crucible, an artificial world built from the pieces of countless planets. Here, in the world's first Unique Deck Game, created by legendary designer Richard Garfield, two players step into the roles of mighty Archons, racing to forge keys that unlock the Crucible's hidden Vaults.
Leading their diverse teams, filled with followers from three of the Crucible's great Houses, the Archons must gather Æmber, stave off their opponent's progress, and ultimately be the first to open a Vault and gain its incredible knowledge. With a vast array of creatures, artifacts, and abilities and over 104 quadrillion possible decks, every deck is completely one-of-a-kind, and no two battles will ever be the same!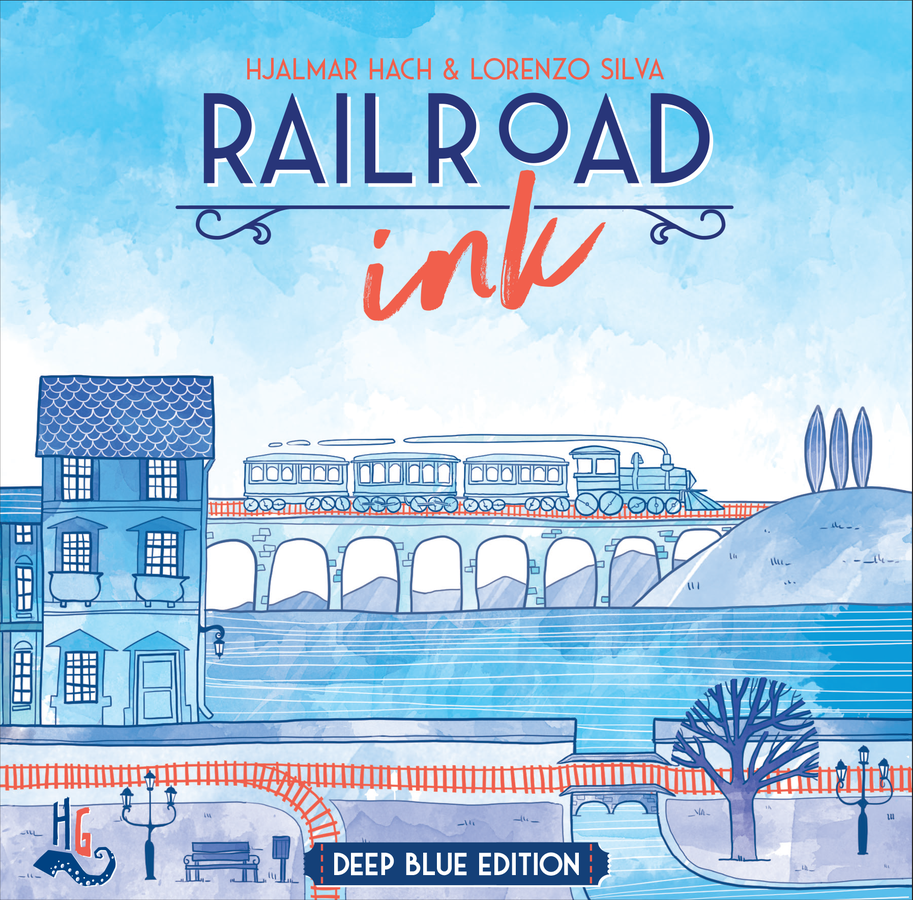 In the multiplayer puzzle game Railroad Ink, your goal is to connect as many exits on your board as possible. Each round, a set of dice are rolled in the middle of the table, determining which kind of road and railway routes are available to all players. You have to draw these routes on your erasable boards to create transport lines and connect your exits, trying to optimize the available symbols better than your opponents.
The more exits you connect, the more points you score at the end of the game, but you lose points for each incomplete route, so plan carefully! Will you press your luck and try to stretch your transportation network to the next exit, or will you play it safe and start a new, simpler to manage route?
Railroad Ink comes in two versions, each one including two expansions with additional dice sets that add new special rules to your games. The Deep Blue Edition includes the Rivers and Lakes expansions. Increase the difficulty by adding the River route into the mix, or use the Lakes to connect your networks by ferry. These special rules can spice up things and make each game play and feel different. Each box allows you to play from 1 to 6 players, and if you combine more boxes, you can play with up to 12 players (or more). The only limit to the number of players is the number of boards you have!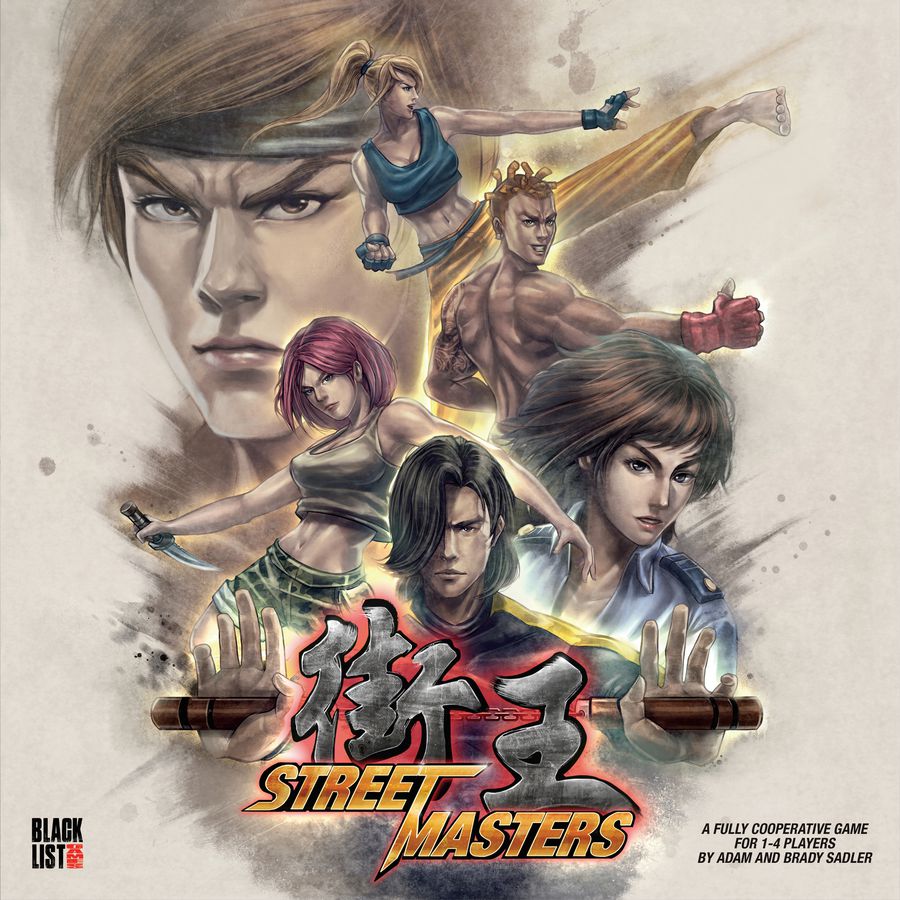 THE GAMEPLAY
Street Masters is a 1-4 player cooperative miniatures board game inspired by classic fighting video games. Featuring over 65 highly detailed miniatures, unique decks for fighters & enemies, custom dice, and lightning-fast gameplay, Street Masters lets players match up powerful fighters against villainous organizations in a wide array of exciting scenarios. Designed by Adam Sadler and Brady Sadler, the game offers modular and elegant gameplay set in a unique and exciting world of brutal combat.
THE STORY
Warriors from around the world, known for their legendary fighting abilities and skills, receive mysterious invitations to participate in a martial arts tournament. During the tournament, the organization surrounding it reveals their true identity — The Kingdom — and their purpose to recruit fighters to join their militia or enslave those against them. While several of these warriors made it out in time, many were never heard from again.
Five years later, a government project called "Street Masters" initiates in order to counter-act the war against The Kingdom, now having divided and seized control over the world by several of its factions. Those who join the Street Masters project must work together to take down each faction, crippling parts of The Kingdom before they're able to launch their end game.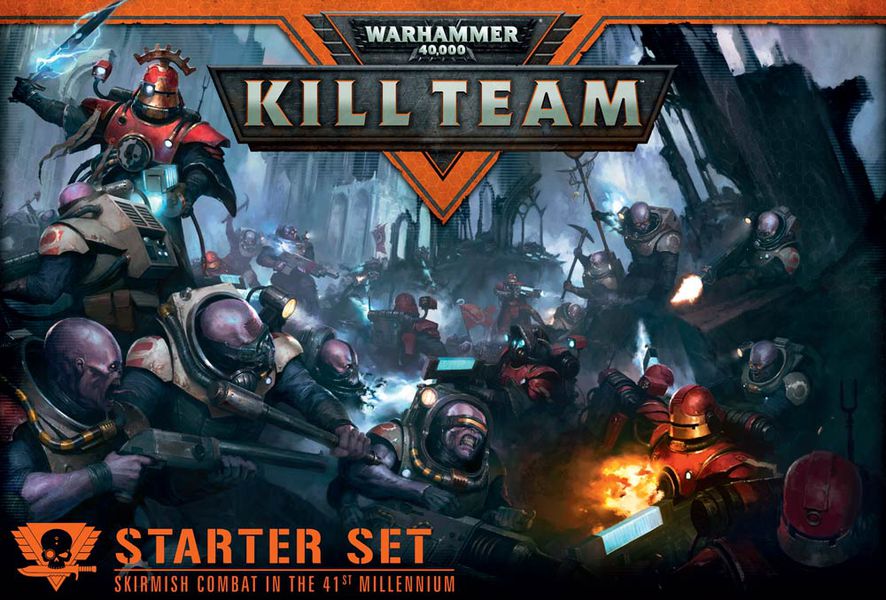 Kill Team is the game of skirmish combat in the 41st Millennium.
Set in the same universe and using the same miniatures ranges as Warhammer 40,000 but with a different rules set, it allows you to play a game of fast-paced tactical skirmish combat in games of 2-4 players, in less time and with a fraction of the models you'd need to play a full game of Warhammer 40,000.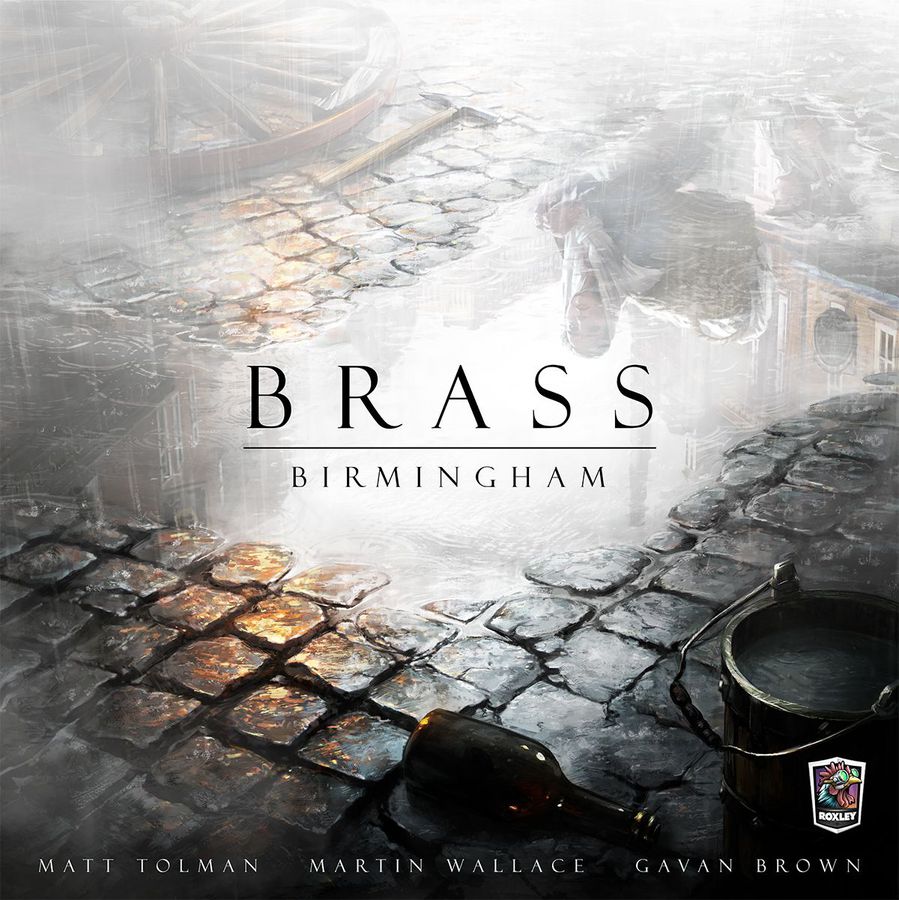 A finely brewed sequel to the original featuring new industries, new mechanics, and new strategies for you to discover.
~ Birmingham Features ~
Dynamic board setup makes each game unfold completely differently
Core rules stay true to the original
New canal/rail scoring creates tactics in where you place them
3 new industry types include Breweries, Potteries and Manufactured goods
New actions, mechanics and strategies to discover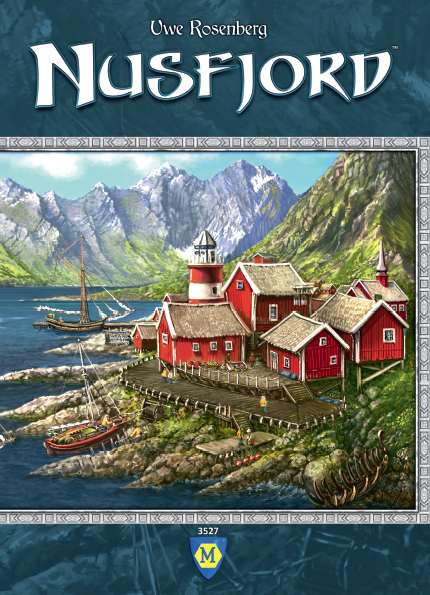 Nusfjord is a tranquil fishing village in the Lofoten archipelago in northern Norway. Fifty years ago, business was blooming when the codfish would come for spawning. Today, Nusfjord is more of a museum than a village, with less than a hundred people living there. Imagine how beautiful this