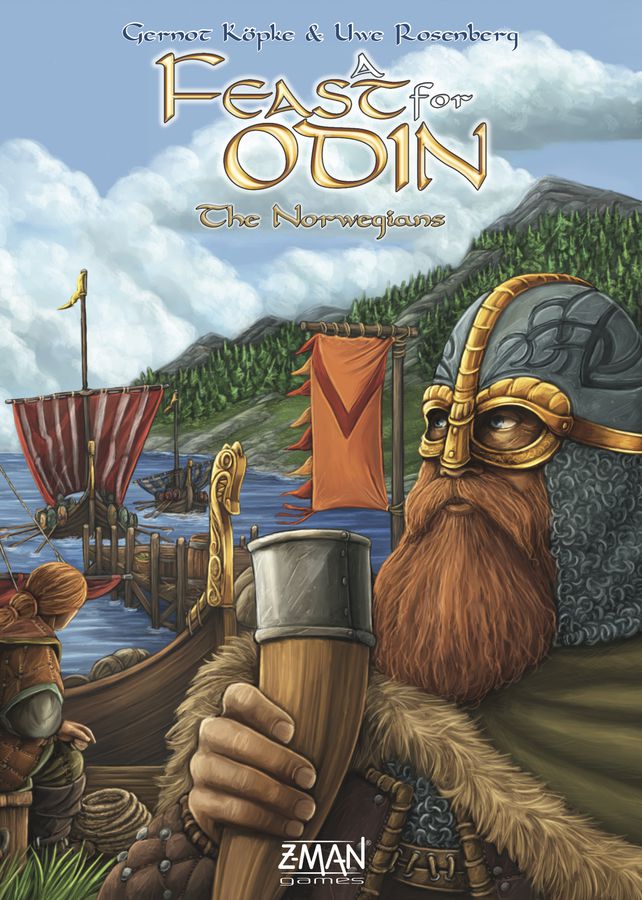 The first large expansion for A Feast for Odin, The Norwegians includes four new islands (Isle of Man, Isle of Skye, Islay, Outer Hebrides) with Irish coastal viking-settlements on the backside (Waterford, Wexford, Cork, Limerick), where people from Norway came to stay through the winter (longphort), to trade at, and to settle nearby. This offers new strategies and new puzzle-tiles like horse (6VP, 2x5 spaces)/pregnant horse/leather(green)/vadmal(blue) and pigs (1 VP, breed every round; 2x3 - 1 = 5 spaces)/herbal (orange)/ antler (green)/tools (blue). The game has a third box for the tiles and offers the four old islands too (renewed little different VPs and new graphic-aspects of mini-expansion islands Lofoten/Orkneys/Tierra del Fuego).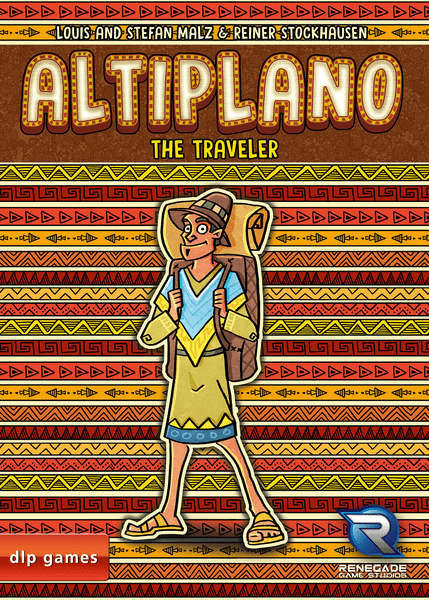 A traveler wanders through the South American highlands and brings the inhabitants new ideas from his travels. Anyone who meets him can take advantage of these assets. A public trading point makes it possible to obtain rare goods in exchange for opals. And a variety of fortunes adds even more diversity to life among the mountain ranges in Bolivia and Peru.
With Altiplano: The Traveler, the planning of moves in Altiplano becomes more important and accessibility to resources becomes more interactive. Above all, the assets that may be purchased from the traveller open up completely new ways to increase one's own wealth. But unforeseen fortunes sometimes demand spontaneous decisions which influence planning.
Thus, the drive for success in this inhospitable region turns into a completely new challenge! Who's prepared for this?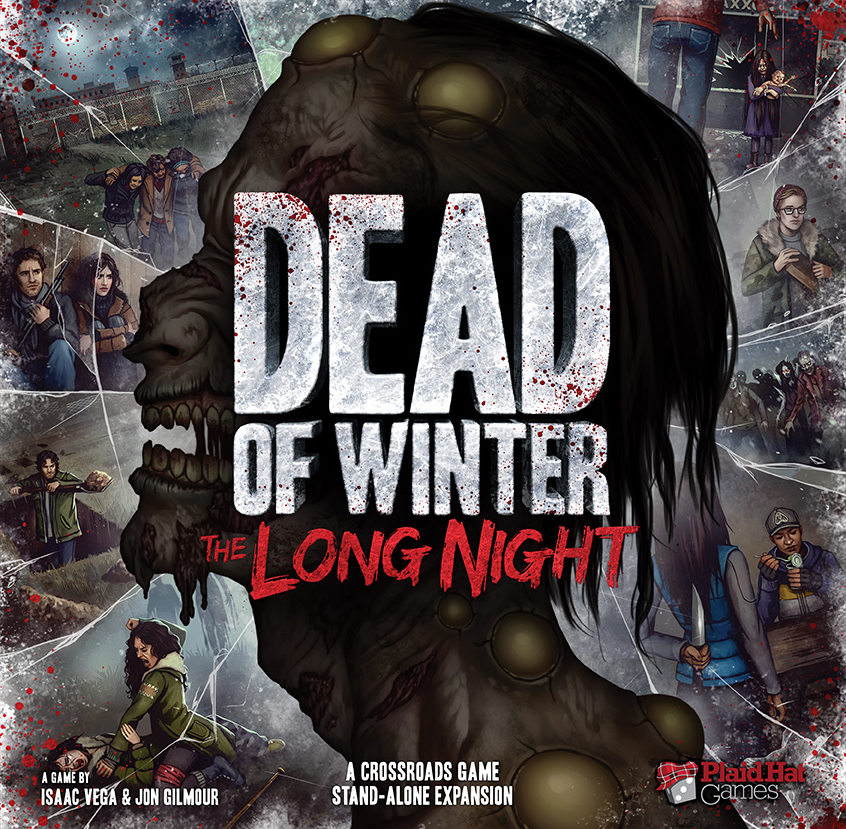 Dead of Winter: The Long Night is the new stand-alone expansion for Dead of Winter: A Crossroads game.
Obtain more of everything that made Dead of Winter an epic struggle for power and survival! Experience a new colony full of new survivors and new gameplay elements, each of which is introduced to players through its own game scenario. Fight off bandits from another colony, build improvements to your colony, and most intriguingly, unravel the mysteries of the new Raxxon Pharmaceutical location. It is full of powerful items, but also full of Raxxon's twisted human experiments that show up in the game as disturbing new enemies.
Dead of Winter: The Long Night can be bought alone and is a fully-realized Dead of Winter experience by itself. You can also combine everything - characters, items, objectives, crossroad cards, etc - between The Long Night and the original Dead of Winter.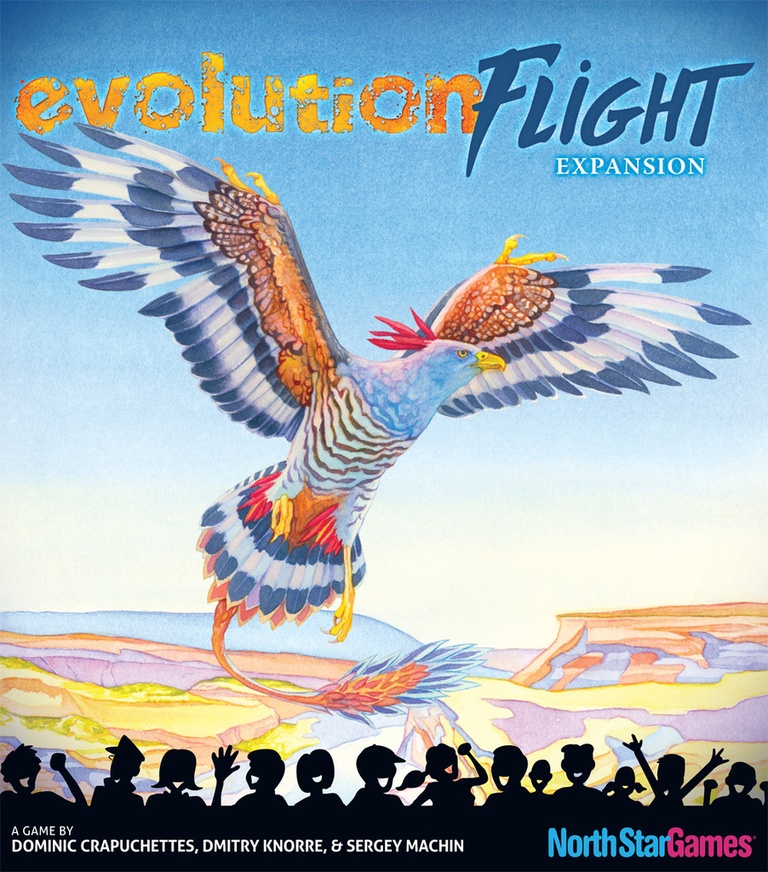 Evolution: Flight, an expansion for Evolution, introduces avian species into the ecosystem. Now your species can swoop on unsuspecting prey from above, fly away from predators, or soar to a new location when food is scarce. Will the ability to fly propel you to new heights? Or will it bring your downfall? Explore the expanding Evolution world and find out!
With this expansion, you may now choose between creating a normal species and creating a flying species! The expansion changes tactics and strategy dramatically, but it doesn't change the base game's core mechanics, so it's a snap to learn.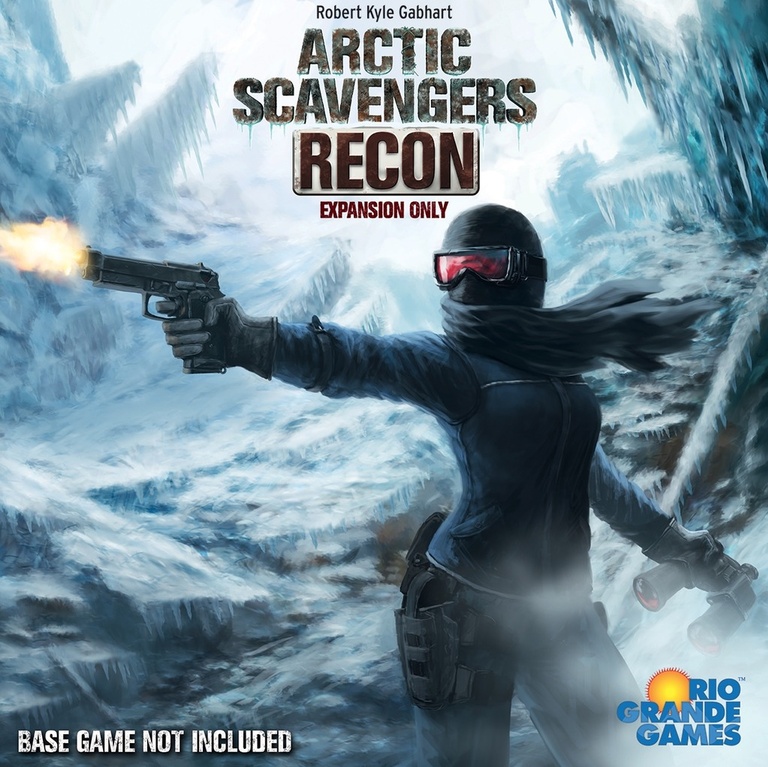 The world of Arctic Scavengers pits players against one another in an attempt to survive a post-apocalyptic ice age. As the competing tribes developed and grew, headquarters were established for each tribe (supported via the HQ expansion included with the Arctic Scavengers base game from Rio Grande Games).
As the tribes have evolved further and struggled for dominance, information has become the most valuable currency. In the new world mapped out in Arctic Scavengers: Recon, deception reigns, leading to a need for reconnaissance. This expansion adds new tribe leader roles, new mercenaries, new equipment, and new levels of player interaction (i.e., new ways to make your opponents feel pain).
Arctic Scavengers: Recon comes with a plastic insert to organize the cards (including those from the base game and HQ expansion) for ease in play set-up.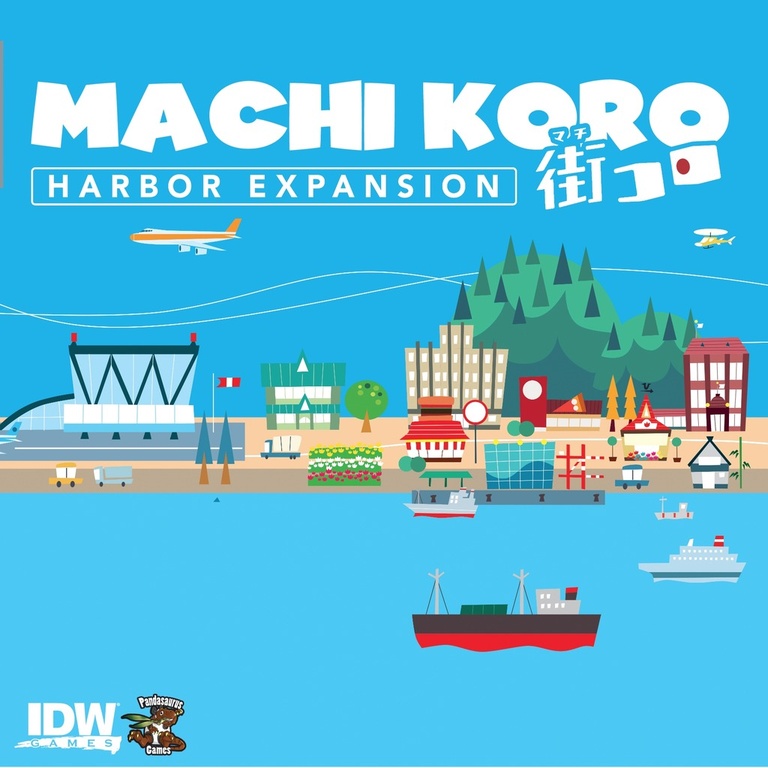 Its election time in Machi Koro and your mayorship is in peril. The citizens are no longer wowed by Cheese Factories and Coffee Shops. Winning reelection means going big.
Remember that bay that the cheese factories have been dumping their unsold Gouda into all these years? Your salvation lies in rehabbing that polluted body of water northeast of town. So get ready to roll up your sleeves and earn those votes.
A harbor with fancy boats and sushi bars and a shiny new airport will surely bring more gold to town and more gratitude! Sure, the city might not have the money in its coffers to pay for all this, but that never stopped you before.
The Machi Koro: Harbor Expansion injects further excitement into the game that has everyone talking! Want even more fun in your box?! Perhaps ten new establishments, one new starting establishment and two new landmarks will help?
Machi Koro the Harbor expansion requires the base game Machi Koro to play and is designed to add more variety, strategy and a 5th player to the smash hit Machi Koro.
Say hello to more variety, more nail biting and MORE players!
The Harbor Expansion is an absolute must for bonafide Machi- whizzes and newbies alike!
Machi Koro: Harbor Expansion includes cards that allow for up to five players to compete at the same time (82 cards total), while Machi Koro Plus includes only the new types of cards (68 cards).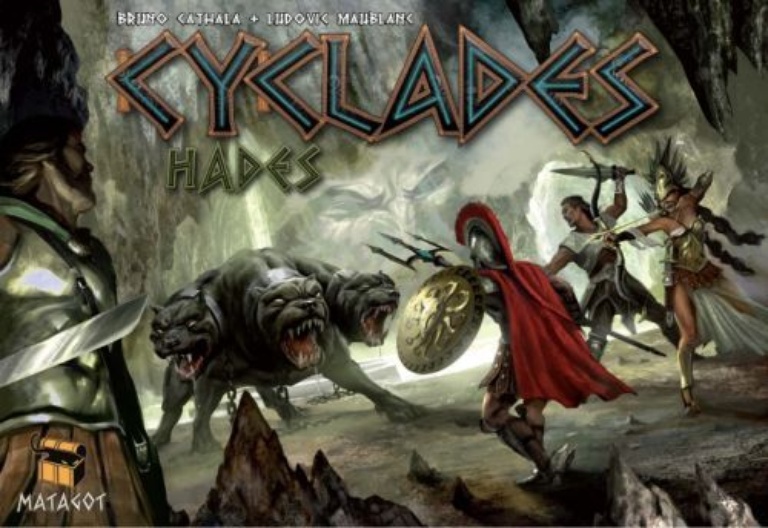 The Cyclades are currently at peace, but the sound of furious battles still echoes in our memories. Is this a long lasting peace or nothing but a short truce?
There are whispers that Hades will soon return, bringing his undead phalanxes and ghost ships… Every city-state will need to demonstrate their skills at recruiting powerful heroes and gaining the favors of all the gods of Olympus, even terrifying Hades, to extend its supremacy over his opponents.
This box contains several modules which can be incorporated one by one into the basic game, according to the desires and experience levels of the players.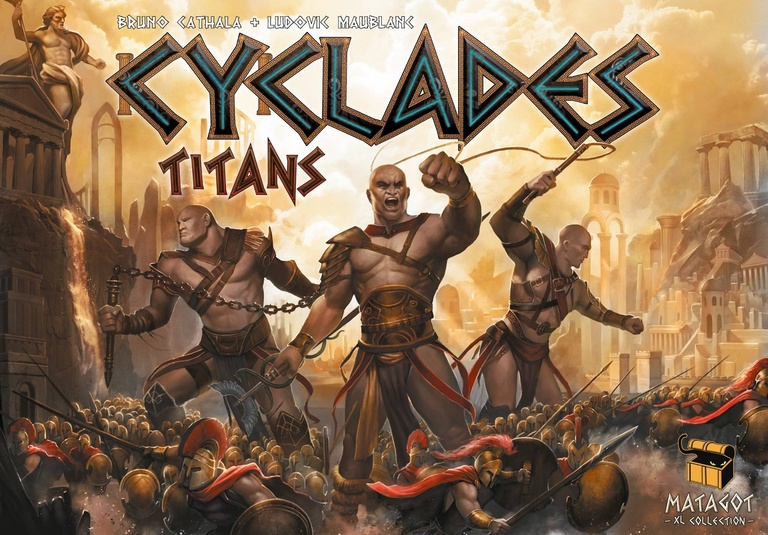 In the Cyclades archipelago, tension has reached a boiling point. The conflict is now focused mainly on two large neighboring islands. With the help of the Gods, there are now 6 great cities of ancient Greece fighting for supremacy.
Now, more than ever, the war is raging. And on top of all that, Kronos decided to join the party, and with him comes a horde of Titans, ready to anihilate everything in their path…
The Titans expansion allows for up to 6 players, and offers 2 game modes: Everyone for himself, just like in the base game. With 4 or 6 players: teams of two!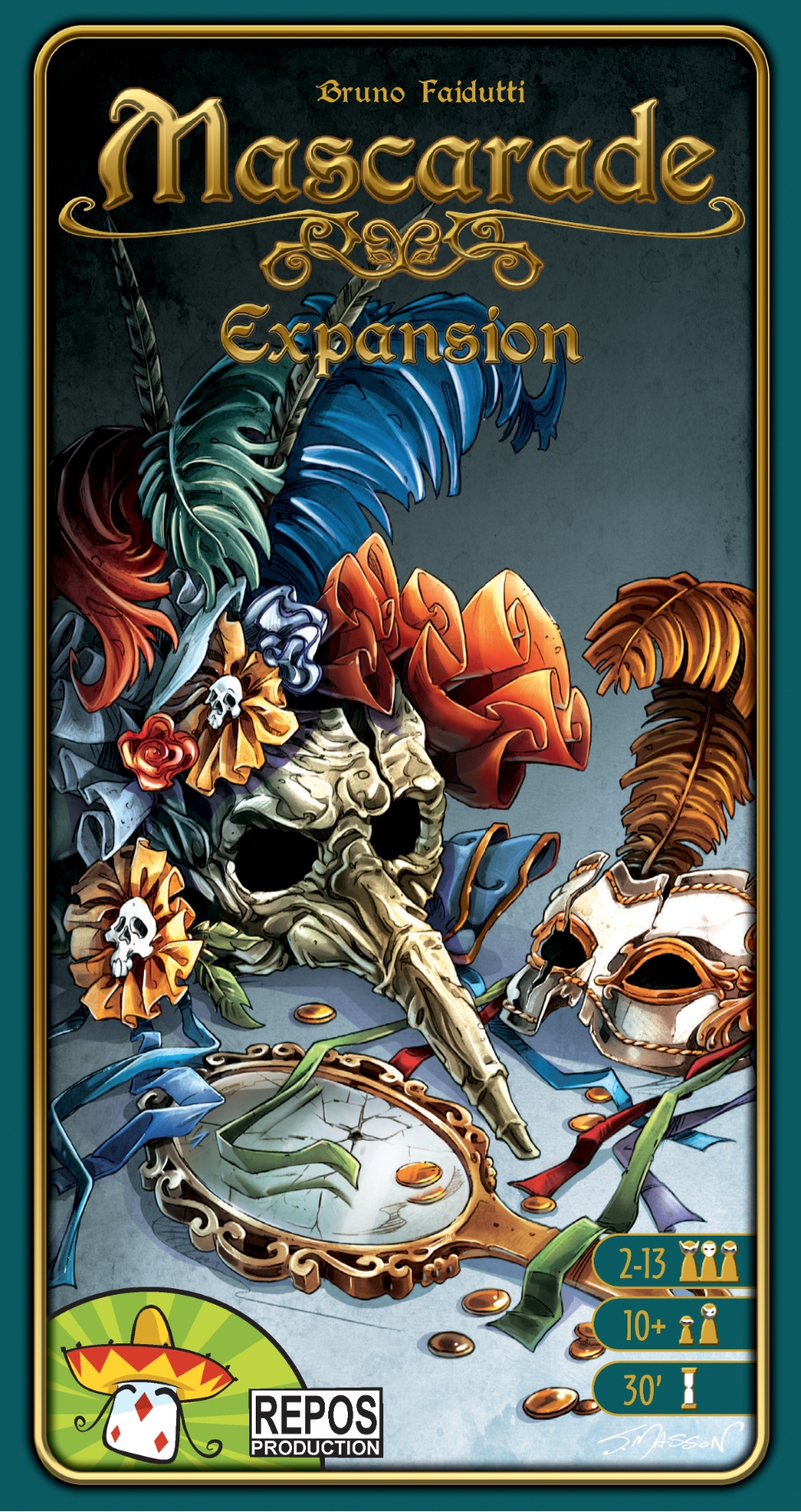 The Masquerade resumes anew! Will you succumb to the charms of the Courtesan, or the spells of the Necromancer? Contains 13 Character cards; 13 Character tokens; 1 Cemetery card; 1 rulebook; 5 game aids.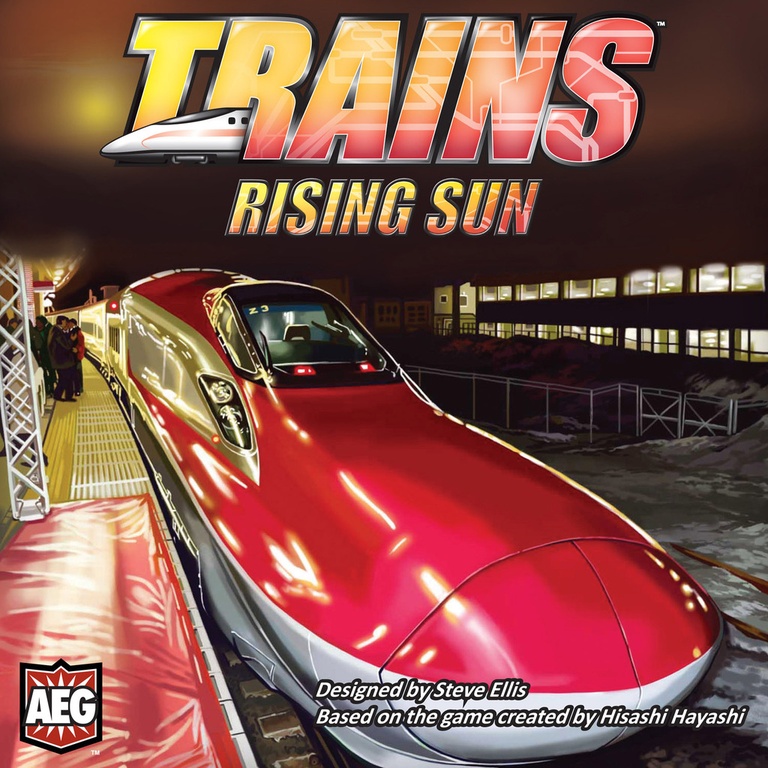 Trains returns with all-new cards and strategies for you to build the best rail system in Japan. Trains: Rising Sun not only features all new cards, it includes three entirely new boards. Two of the boards are designed specifically for two-player games, while the Nagoya map is for 2 to 4 players. This standalone game can mix easily with the original Trains game for even greater replay possibilities!
Trains: Rising Sun also introduces Route Bonus Cards, allowing you to score additional points for being the first to connect specific stations. Route Bonus Cards are included for the original Trains game as well!
Finally, Trains: Rising Sun includes the Trains: Nagoya Map expansion that was first produced only by the designer for use with the original OKAZU Brand production of Trains. (This item is not linked to in the information box for database reasons.)