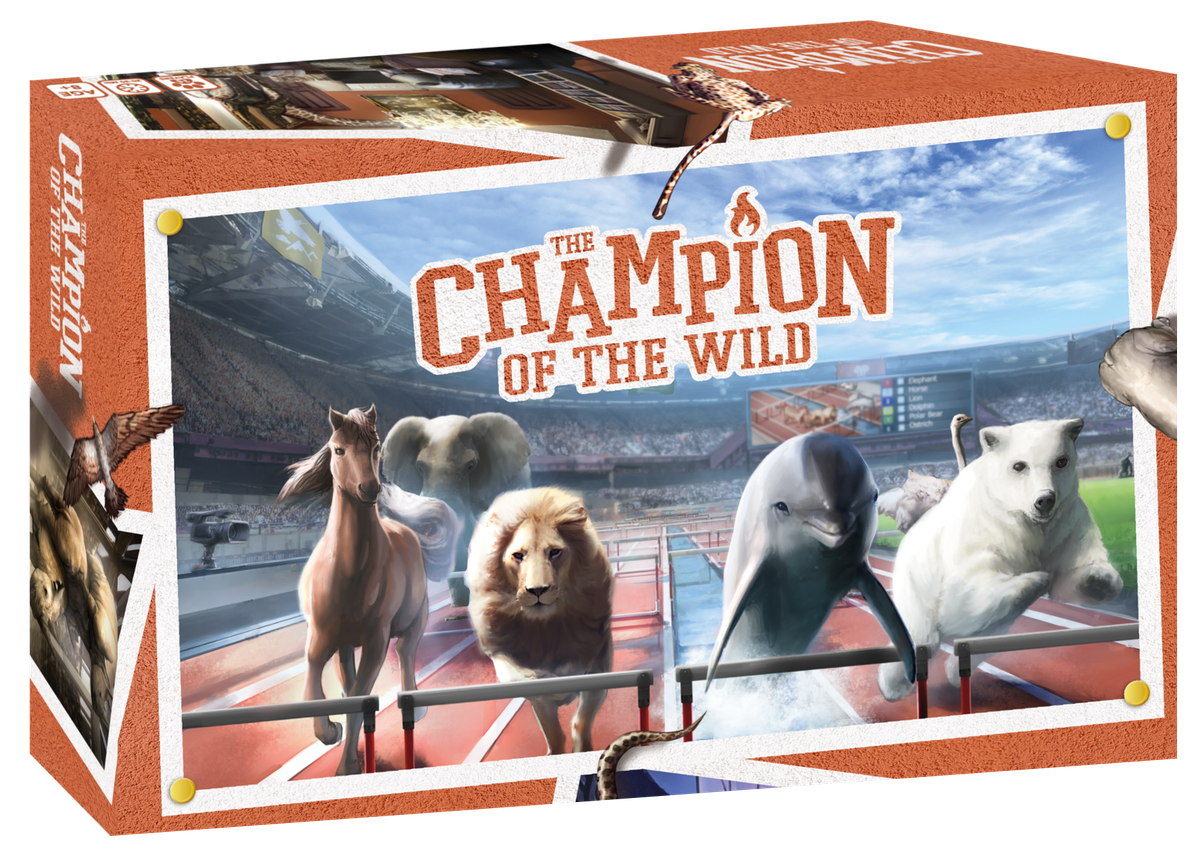 Available direct from
https://championofthewild.com/
The Champion of the Wild, formerly known as The Animal Games, is a light-hearted card-based social game for 3-8 players based on the following theme:
Players have attained super-stardom and handsome riches over many years due to their innate ability to communicate with and to coach animals of all different species. Now the greatest animal coaches from around the world (the participating players) have gathered for the ultimate test of their training prowess to see who will become The Champion of the Wild.
Three events are first selected - one from each of five different categories (speed, power, endurance, technical and team). These events can be any measurable activity, examples including the 100m sprint, high jump, ballroom dancing and hide-and-seek. Players are then dealt a hand of animal cards to choose from and must select one single animal to represent them across all three events, competing against the animals selected by the other players. These events are then played out by way of animated discussion and players then vote according to their opinion on the likely rankings (excluding their own animal when voting). Votes score points for the appropriate players and the player with the most points after three events wins.
The Champion of the Wild combines the fun and laughter of a conversation-driven social game with the challenge of strategic thinking required for animal selection and event tactics.
Who will be your champion?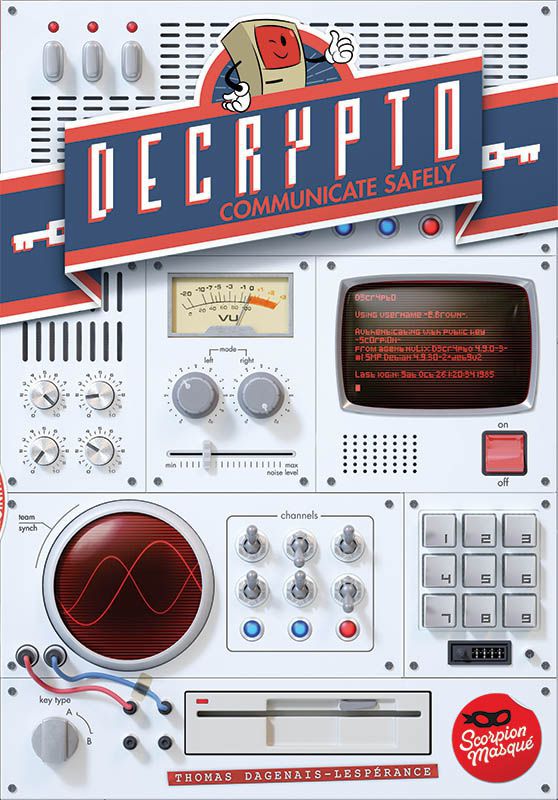 A new party game with codes! Teammates try to transmit secret codes without letting the opposing team intercept them.
In more detail, each team has their own screen, and in this screen they tuck four cards in pockets numbered 1-4, letting everyone on the same team see the words on these cards while hiding the words from the opposing team. In the first round, each team does the following: One team member takes a code card that shows three of the digits 1-4 in some order, e.g., 4-2-1. They then give a coded message that their teammates must use to guess this code. For example, if the team's four words are 'pig', 'candy', 'tent', and 'son', then I might say 'Sam-striped-pink' and hope that my teammates can correctly map those words to 4-2-1. If they guess correctly, great; if not, we receive a black mark of failure.
Starting in the second round, a member of each team must again give a clue about their words to match a numbered code. If I get 2-4-3, I might now say, 'sucker-prince-stake'. The other team then attempts to guess our numbered code. If they're correct, they receive a white mark of success; if not, then my team must guess the number correctly or take a black mark of failure. (Guessing correctly does nothing except avoid failure and give the opposing team information about what our hidden words might be.)
The rounds continue until a team collects either its second white mark (winning the game) or its second black mark (losing the game). Games typically last between 4-7 rounds. If neither team has won after eight rounds, then each team must attempt to guess the other team's words; whichever team guesses more words correctly wins.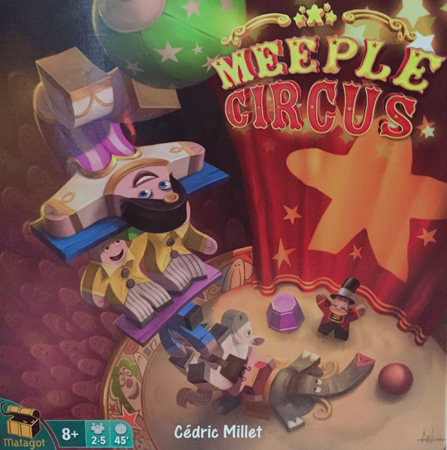 You only have one goal: to entertain! To dazzle the audience! The competition is tough, so bring your best acts! Acrobats, horses and many accessories are at your disposal. After a good rehearsal and with your remarkable dexterity, you'll give them all the show of a lifetime!
Meeple Circus is a balancing dexterity game with little wooden clowns and animals, in addition to barrels, and planks of wood!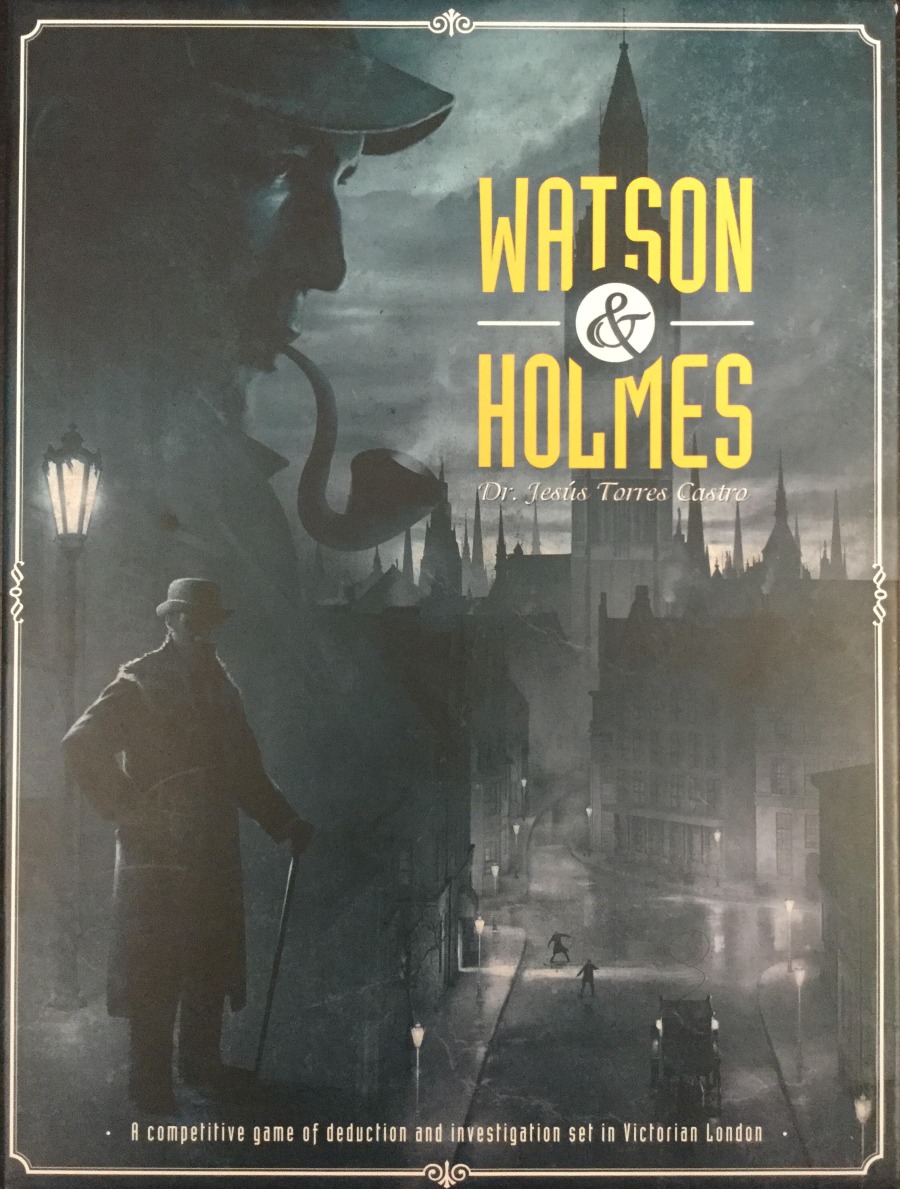 Sharpen your mind, for the dark mysteries that once stood before the great Sherlock Holmes are now yours to solve!
In Watson & Holmes, two to seven players are presented with one of thirteen cases, each accompanied by a series of questions. Players must travel from location to location in order to obtain clues and information, competing to reach the most coveted destinations first and sabotaging their opponents along the way.
Once a player feels they have successfully uncovered the truth, they may approach Watson and Holmes with their conclusion. If their answers are correct, they win the game, but if they miss the mark, the other investigators must continue the search until the case is solved.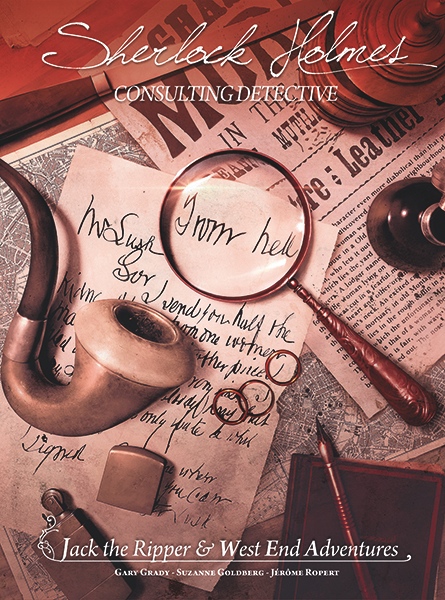 Enter the gaslit world of Sherlock Holmes in Jack the Ripper & West End Adventures! A brand new standalone game (you don't need another box in order to play this one) in the Sherlock Holmes Consulting Detective series of games, Jack the Ripper & West End Adventures will throw ten entirely new cases cases your way. Six of these cases are one-off adventures, while four others form a linked campaign that challenges you to stop the murders of the notorious Jack the Ripper! With a new map of Whitechapel, newspapers hot-off-the-press for every case, and ten unique casebooks, it's time to put your mind to the test!
Based on the award-winning Mouse Guard comic book and graphic novel series by David Petersen, this pen-and-paper traditional RPG designed by Luke Crane contains everything players need to know about the world of the Guard including rules for forming patrols and heading up missions into the Territories. Features artwork and extensive background material from series creator David Petersen.
The boxed set includes: Softcover Rulebook, 4 decks of player cards, Mouse Guard dice, GM screen, Character sheet & GM sheet pads, a Suplement booklet with new rules & new missions, and a map of the Mouse Guard territories.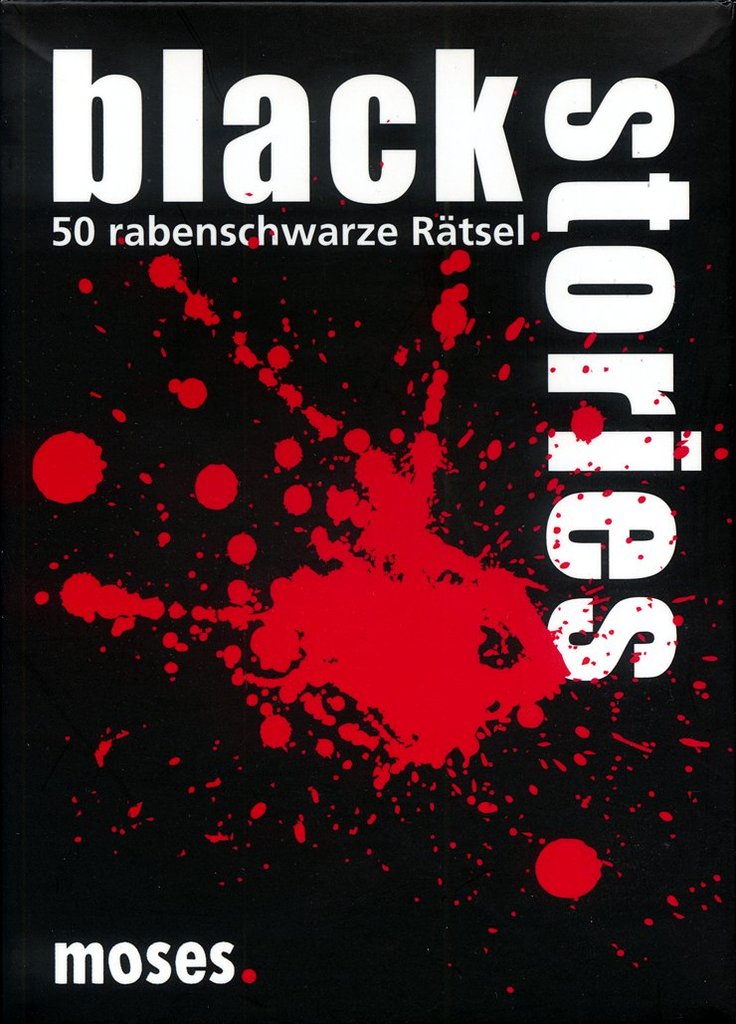 50 black stories, 31 crimes, 49 corpses, 11 murders, 12 suicides and one deadly meal. How could that have happened? Black Stories are fiddly, morbid and mysterious riddles for teenagers and adults. The players try to reconstruct the crime by asking, guessing and fiddling about. A spooky card game just right for any party.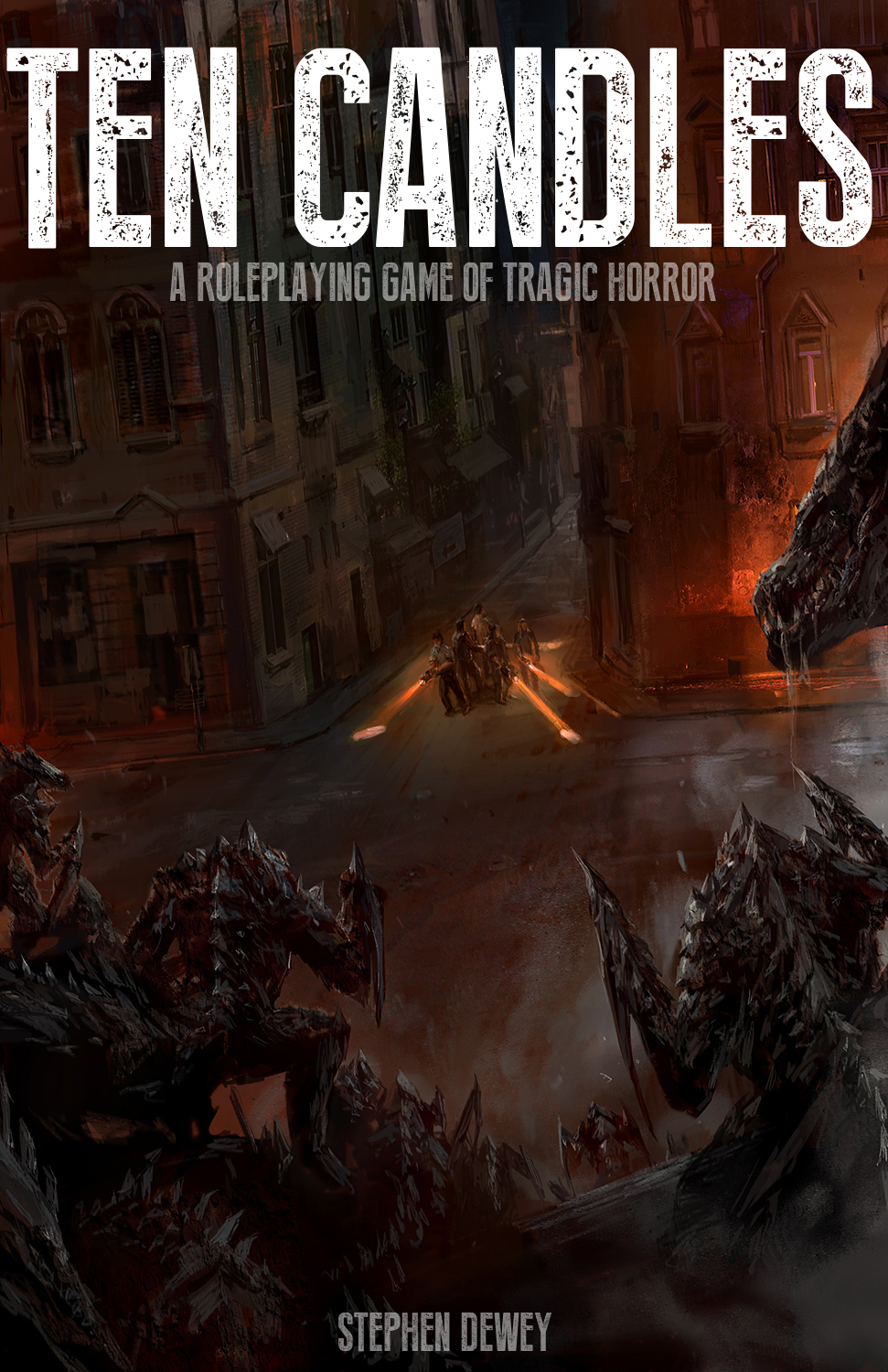 Ten Candles is a zero-prep tabletop storytelling game designed for one-shot 2-4 hour sessions of tragic horror. It was released in December 2015 and is best played with one GM and 3-5 players. It is played by the light of ten tea light candles which provide atmosphere, act as a countdown timer for the game, and allow you to literally burn your character sheet away as you play. Ten Candles is described as a "tragic horror" game rather than survival horror for one main reason: in Ten Candles
there are no survivors
. In the final scene of the game, when only one candle remains, all of the characters
will die
. In this, Ten Candles is not a game about "winning" or beating the monsters. Instead, it is a game about what happens in the dark, and about those who try to survive within it. It is a game about being pushed to the brink of madness and despair, searching for hope in a hopeless world, and trying to do something meaningful with your final few hours left.
The setting of Ten Candles will change game to game as the gamemaster selects different "modules" to run for an ever-changing lineup of doomed characters and scenarios for them to play within. The antagonists of the game also change, leaving you to fight nightmares in one session only to fight sentient shadows, bloodthirsty clowns, or the gods themselves in the next. Every session of Ten Candles is unique and will present an entirely new tragic story for you to tell.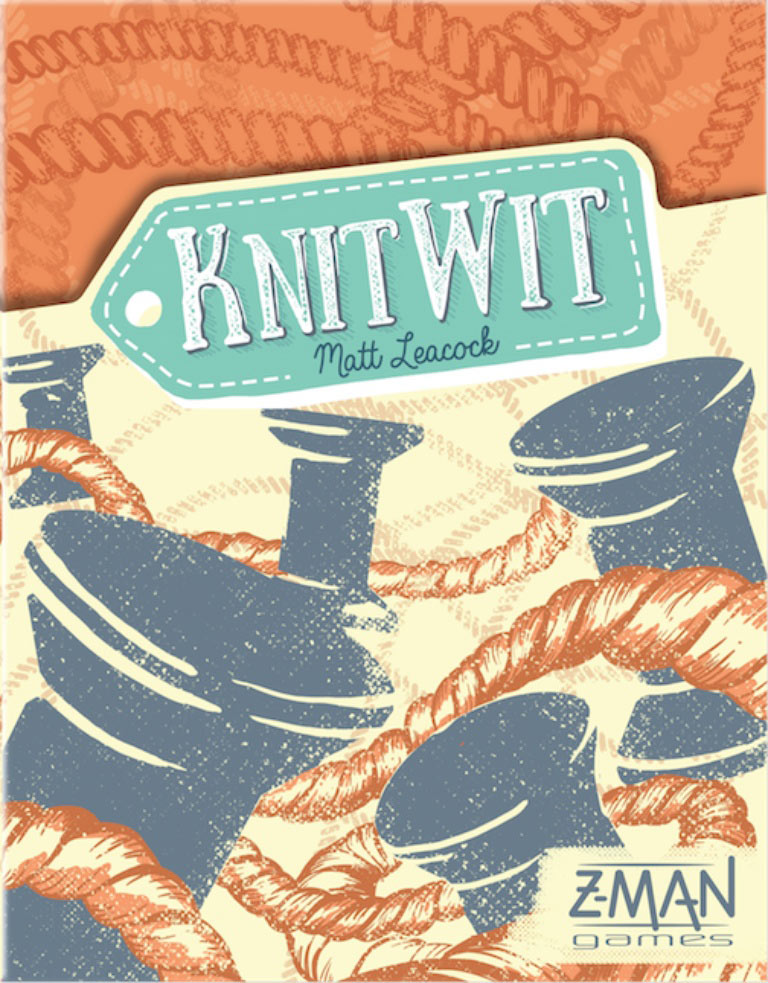 Playing Knit Wit, players will first need to craft their own word categories using loops and spools that'll combine maybe 2, 3 or even more other categories! Then, you must find playful answers that match as many categories as possible.
The more categories you match, the more points you score!
There are even buttons to grab for extra points, but you'd better be quick enough! Every point counts when victory only hangs by a thread!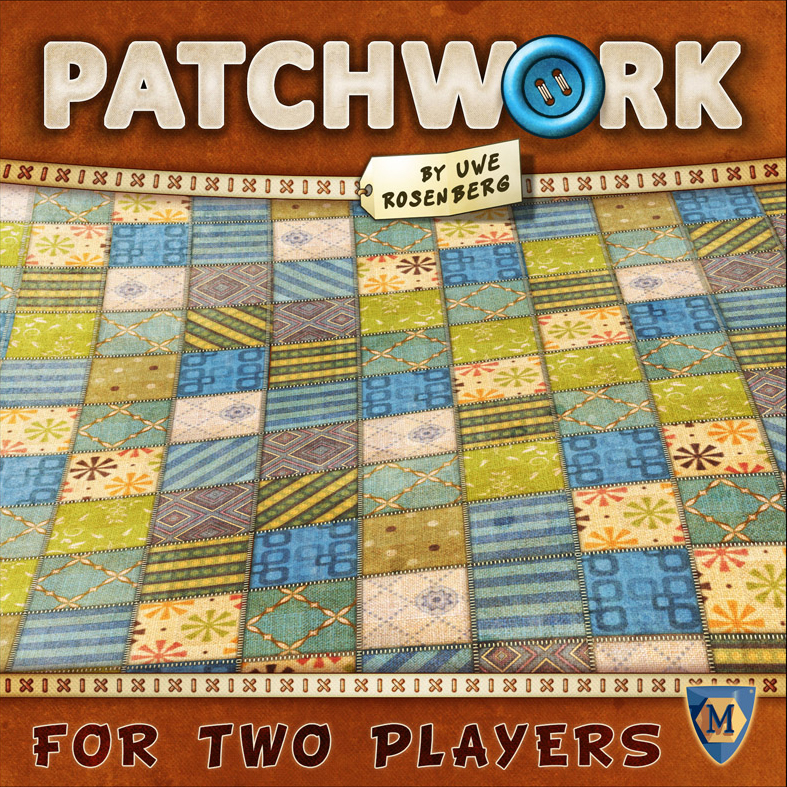 In Patchwork, two players compete to build the most aesthetic (and high-scoring) patchwork quilt on a personal 9x9 game board.