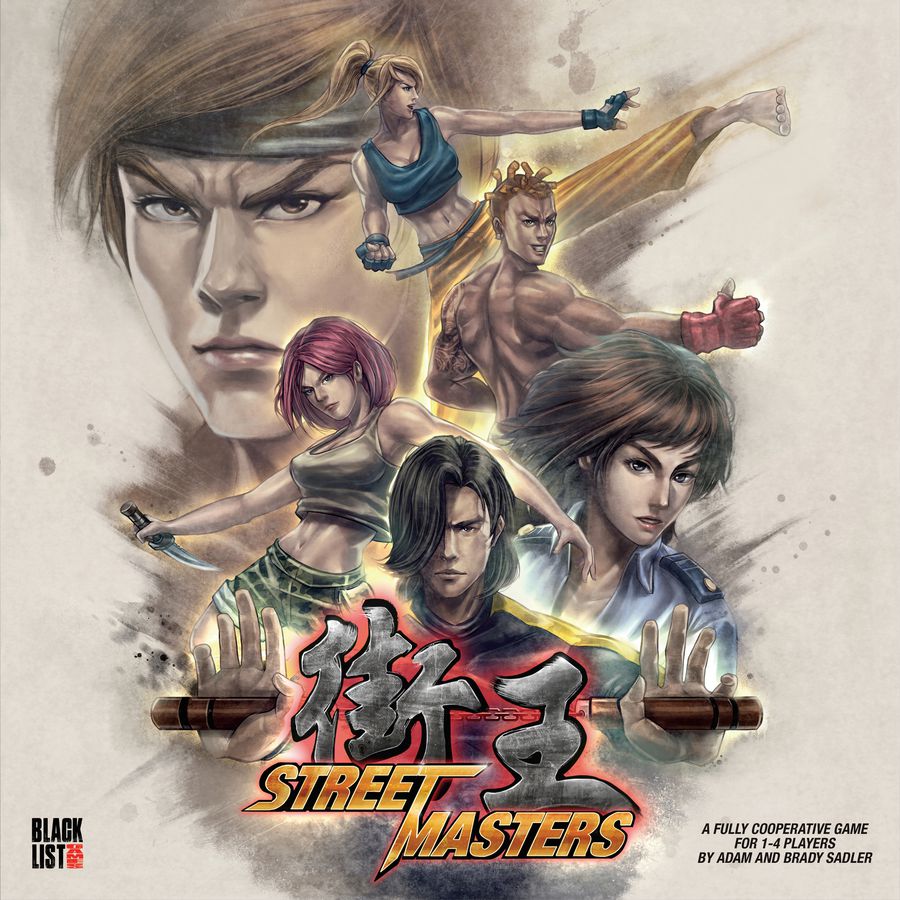 THE GAMEPLAY
Street Masters is a 1-4 player cooperative miniatures board game inspired by classic fighting video games. Featuring over 65 highly detailed miniatures, unique decks for fighters & enemies, custom dice, and lightning-fast gameplay, Street Masters lets players match up powerful fighters against villainous organizations in a wide array of exciting scenarios. Designed by Adam Sadler and Brady Sadler, the game offers modular and elegant gameplay set in a unique and exciting world of brutal combat.
THE STORY
Warriors from around the world, known for their legendary fighting abilities and skills, receive mysterious invitations to participate in a martial arts tournament. During the tournament, the organization surrounding it reveals their true identity — The Kingdom — and their purpose to recruit fighters to join their militia or enslave those against them. While several of these warriors made it out in time, many were never heard from again.
Five years later, a government project called "Street Masters" initiates in order to counter-act the war against The Kingdom, now having divided and seized control over the world by several of its factions. Those who join the Street Masters project must work together to take down each faction, crippling parts of The Kingdom before they're able to launch their end game.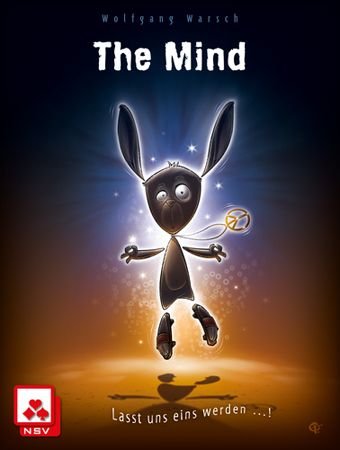 The Mind is an experiment, a journey, a team experience in which you can't exchange information, yet will become one to defeat all the levels of the game.
In more detail, the deck contains cards numbered 1-100, and during the game you try to complete 12, 10, or 8 levels of play with 2, 3, or 4 players. In a level, each player receives a hand of cards equal to the number of the level: one card in level 1, two cards in level 2, etc. Collectively you must play these cards into the center of the table on a single discard pile in ascending order but you cannot communicate with one another in any way as to which cards you hold. You simply stare into one another's eyes, and when you feel the time is right, you play your lowest card. If no one holds a card lower than what you played, great, the game continues! If someone did, all players discard face up all cards lower than what you played, and you lose one life.
You start the game with a number of lives equal to the number of players. Lose all your lives, and you lose the game. You start with one shuriken as well, and if everyone wants to use a shuriken, each player discards their lowest card face up, giving everyone information and getting you closer to completing the level. As you complete levels, you might receive a reward of a shuriken or an extra life. Complete all the levels, and you win!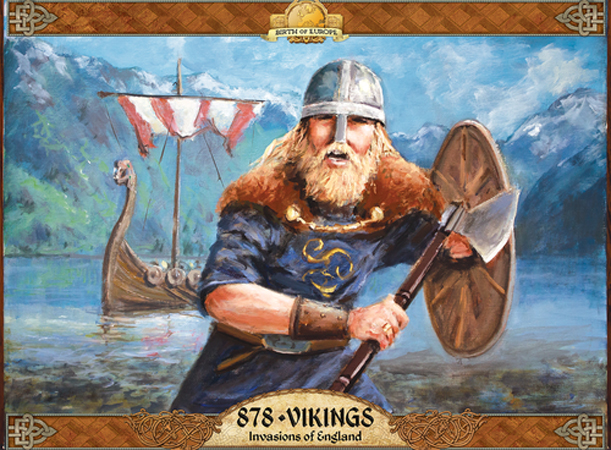 The year is 878. For the past 75 years, Viking raiding parties from Norway and Denmark have been terrorizing the coasts of England with 'hit and run' attacks. The treasures and stories gained from these attacks have allowed the Norsemen to raise huge hosts of eager men seeking glory and riches. These armies now stand poised to thunder across England where they will settle and farm the fertile land they conquer. The divided English kingdoms are unprepared for this impending onslaught. The Vikings are coming!
In 878: Vikings – Invasions of England, players control the invading Vikings or the English nobles who are trying to withstand the invasion. Viking players either play as Norsemen Viking freeman or as the fearless Viking shock troops known as Berserkers. The English play as the Housecarl, the Kings' household troops, or as the Thegns who were regional noble Leaders. The English players will also be able to call up the peasant levies, called the Fyrd, to defend their cities.
Players for each side strategize together in order to coordinate their strategies. Each side attempts to control Cities on the map to win. The English start the game controlling all of England but a Viking Leader will invade from the sea each Turn. The English players raise reinforcements from cities they control, while the Vikings must wait for a new invasion for reinforcements. The game ends when the Treaty of Wedmore is called and the side controlling the most cities wins the game.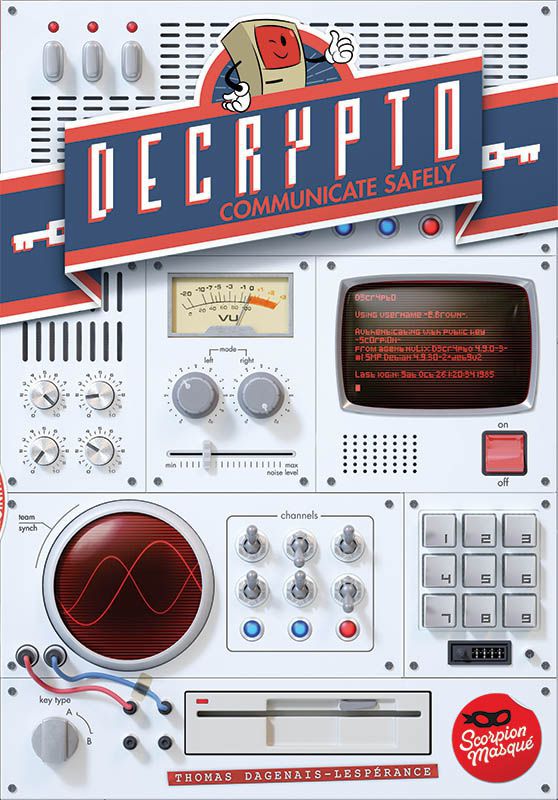 A new party game with codes! Teammates try to transmit secret codes without letting the opposing team intercept them.
In more detail, each team has their own screen, and in this screen they tuck four cards in pockets numbered 1-4, letting everyone on the same team see the words on these cards while hiding the words from the opposing team. In the first round, each team does the following: One team member takes a code card that shows three of the digits 1-4 in some order, e.g., 4-2-1. They then give a coded message that their teammates must use to guess this code. For example, if the team's four words are 'pig', 'candy', 'tent', and 'son', then I might say 'Sam-striped-pink' and hope that my teammates can correctly map those words to 4-2-1. If they guess correctly, great; if not, we receive a black mark of failure.
Starting in the second round, a member of each team must again give a clue about their words to match a numbered code. If I get 2-4-3, I might now say, 'sucker-prince-stake'. The other team then attempts to guess our numbered code. If they're correct, they receive a white mark of success; if not, then my team must guess the number correctly or take a black mark of failure. (Guessing correctly does nothing except avoid failure and give the opposing team information about what our hidden words might be.)
The rounds continue until a team collects either its second white mark (winning the game) or its second black mark (losing the game). Games typically last between 4-7 rounds. If neither team has won after eight rounds, then each team must attempt to guess the other team's words; whichever team guesses more words correctly wins.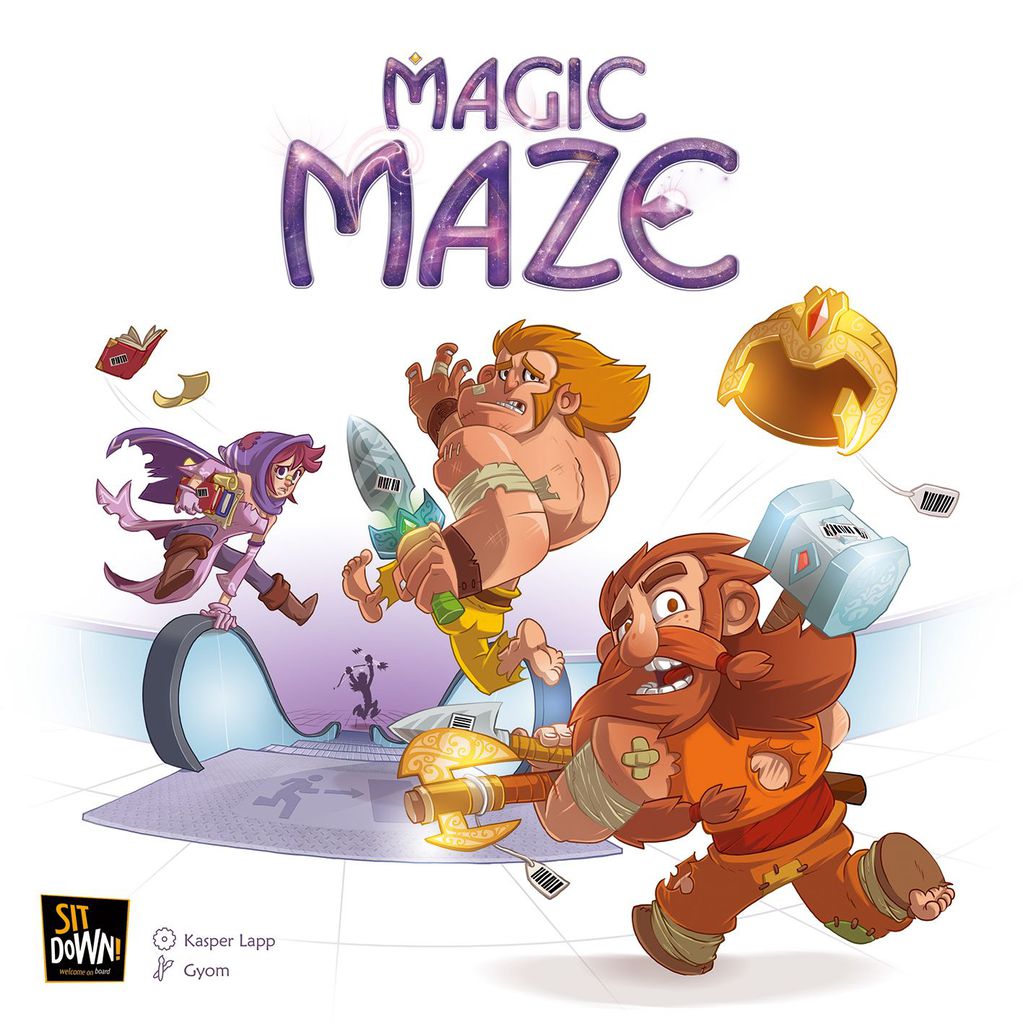 After being stripped of all their possessions, a mage, a warrior, an elf, and a dwarf are forced to go rob the local Magic Maze shopping mall for all the equipment necessary for their next adventure. They agree to map out the labyrinth in its entirety first, then find each individual's favorite store, and then locate the exit. In order to evade the surveillance of the guards who eyed their arrival suspiciously, all four will pull off their heists simultaneously, then dash to the exit. That's the plan anyway…but can they pull it off?
Magic Maze is a real-time, cooperative game. Each player can control any hero in order to make that hero perform a very specific action, to which the other players do not have access: Move north, explore a new area, ride an escalator… All this requires rigorous cooperation between the players in order to succeed at moving the heroes prudently. However, you are allowed to communicate only for short periods during the game; the rest of the time, you must play without giving any visual or audio cues to each other. If all of the heroes succeed in leaving the shopping mall in the limited time allotted for the game, each having stolen a very specific item, then everyone wins together.
At the start of the game, you have only three minutes in which to take actions. Hourglass spaces you encounter along the way give you more time. If the sand timer ever completely runs out, all players lose the game: Your loitering has aroused suspicion, and the mall security guards nab you!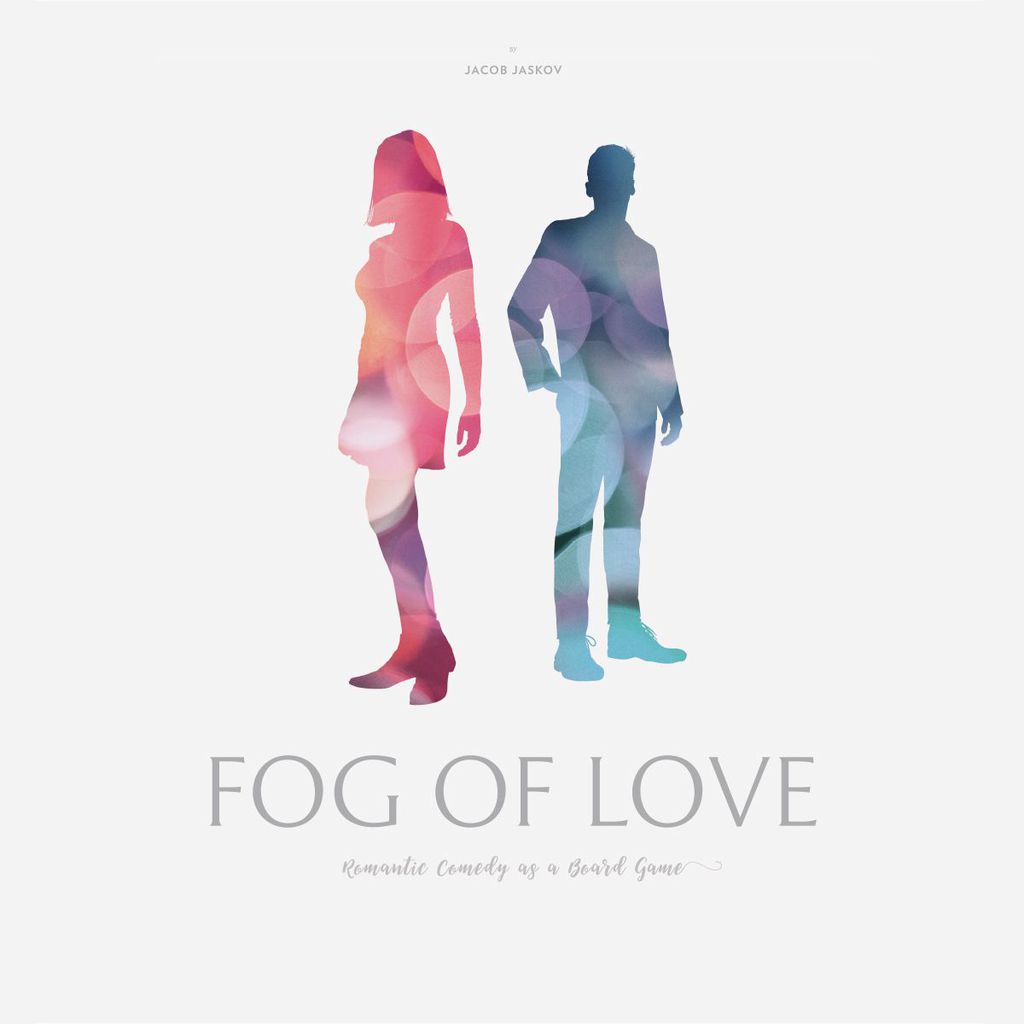 Fog of Love is a game for two players. You will create and play two vivid characters who meet, fall in love and face the challenge of making an unusual relationship work.
Playing Fog of Love is like being in a romantic comedy: roller-coaster rides, awkward situations, lots of laughs and plenty of difficult compromises to make.
Much as in a real relationship, goals might be at odds. You can try to change, keep being relentless or even secretly decide to be a Heartbreaker. It's your choice.
The happily ever after won't be certain, but whatever way your zigzag romance unfolds, you'll always end up with a story full of surprises – guaranteed to raise a smile!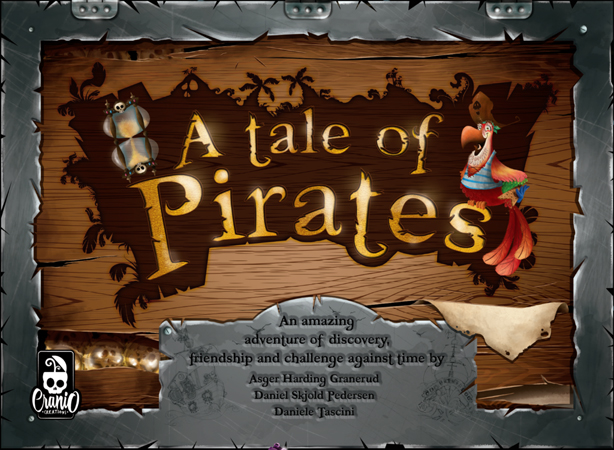 Put on your captain's hat and navigate the 3D pirate ship using sand timers in this unique real-time cooperative game.
As a member of an adventurous pirate crew, your goal is to be crowned Admiral of the Black, the most feared pirate ship in the Caribbean. To earn this title, you must complete dangerous scenarios in the shortest possible time frame. The most innovative element of the game is that the player uses their own 30-second sand timer as a character to be placed on the ship to perform actions. Each time a player places their own sand timer, they have to wait for the sand to run out to be able to perform the action needed. Each hole in the ship represents an area where you can perform a specific action: turning the ship, loading cannons, shooting enemy ships, repairing damage, and so forth...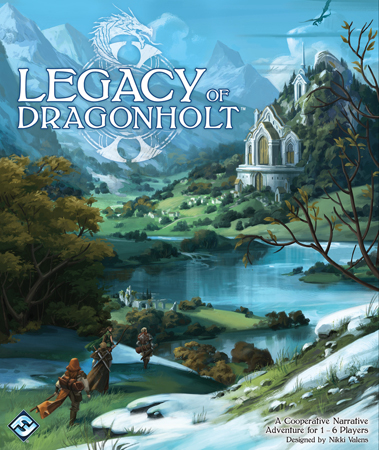 Legacy of Dragonholt is the first narrative adventure game set in the Rune bound universe. This game's rich story turns one to six players into bold heroes and takes them to the edge of Terrinoth where a mysterious death has occurred. Players have the opportunity to design their heroes and then journey to the far reaches of the realm where they will attend grand balls, battle goblins, and end the reign of an evil count who threatens to usurp the rightful heir of Dragonholt.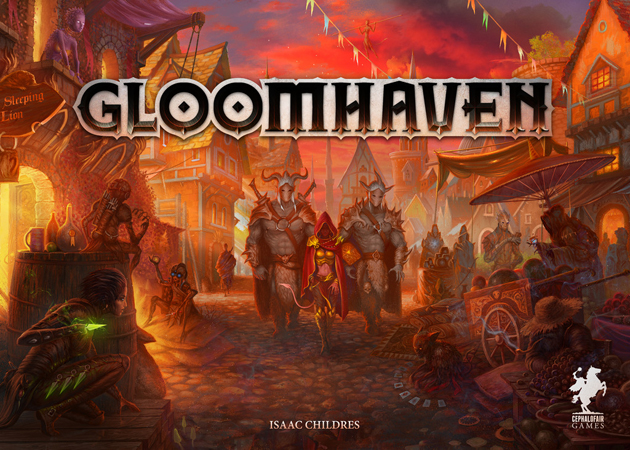 Gloomhaven is a game of Euro-inspired tactical combat in a persistent world of shifting motives. Players will take on the role of a wandering adventurer with their own special set of skills and their own reasons for traveling to this dark corner of the world. Players must work together out of necessity to clear out menacing dungeons and forgotten ruins. In the process, they will enhance their abilities with experience and loot, discover new locations to explore and plunder, and expand an ever-branching story fueled by the decisions they make.
This is a game with a persistent and changing world that is ideally played over many game sessions. After a scenario, players will make decisions on what to do, which will determine how the story continues, kind of like a "Choose Your Own Adventure" book. Playing through a scenario is a cooperative affair where players will fight against automated monsters using an innovative card system to determine the order of play and what a player does on their turn.
Each turn, a player chooses two cards to play out of their hand. The number on the top card determines their initiative for the round. Each card also has a top and bottom power, and when it is a player's turn in the initiative order, they determine whether to use the top power of one card and the bottom power of the other, or vice-versa. Players must be careful, though, because over time they will permanently lose cards from their hands. If they take too long to clear a dungeon, they may end up exhausted and be forced to retreat.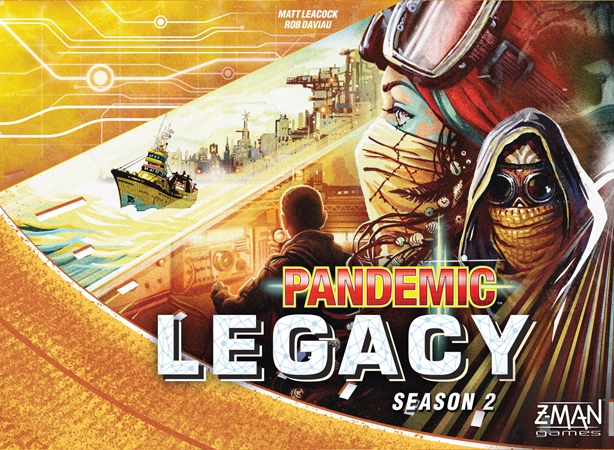 The world almost ended 71 years ago...
The plague came out of nowhere and ravaged the world. Most died within a week. Nothing could stop it. The world did its best. It wasn't good enough.
For three generations, we, the last fragments of humanity have lived on the seas, on floating stations called "havens." Far from the plague, we are able to provide supplies to the mainland to keep them (and us) from succumbing completely.
We've managed to keep a network of the largest known cities in the world alive. Things have been tough the past few years. Cities far away from the havens have fallen off our grid...
Tomorrow, a small group of us head out into what's left of the world. We don't know what we'll find.
Pandemic Legacy: Season 2 is an epic cooperative game for 2 to 4 players. Unlike most other games, this one is working against you. What's more, some of the actions you take in Pandemic Legacy will carry over to future games. No two worlds will ever be alike!