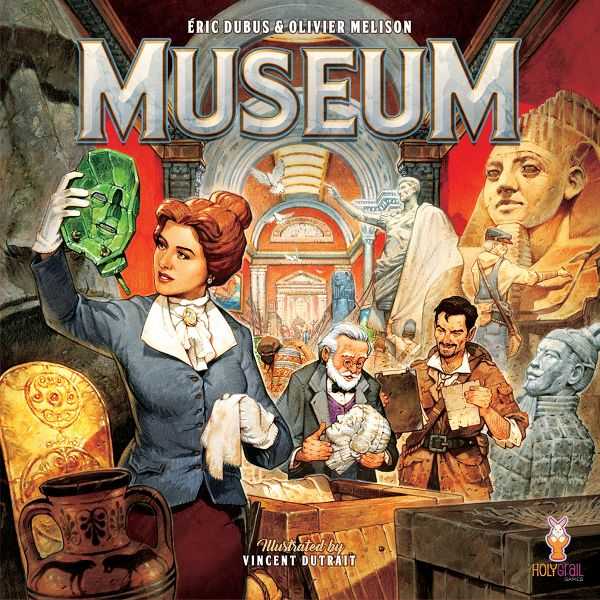 It's the turn of the 20th century, the golden age of museums. As interest in and accessibility of museums grew exponentially, many institutions underwent an intense period of expansion on both an intellectual and physical level, searching to grow their collections for profit and science.
You play as a curator of one such museum and it's your job to build the biggest, most coherent collection that you can in this game of collection and bartering featuring over 300 individual illustrations by Vincent Dutrait and authentic architectural facts. But it's no simple task!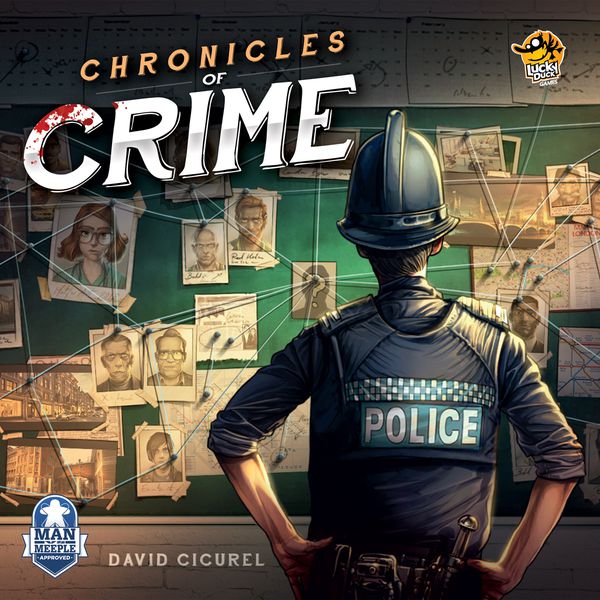 Chronicles of Crime is a cooperative game of crime investigation, mixing an app, a board game and a touch of Virtual Reality.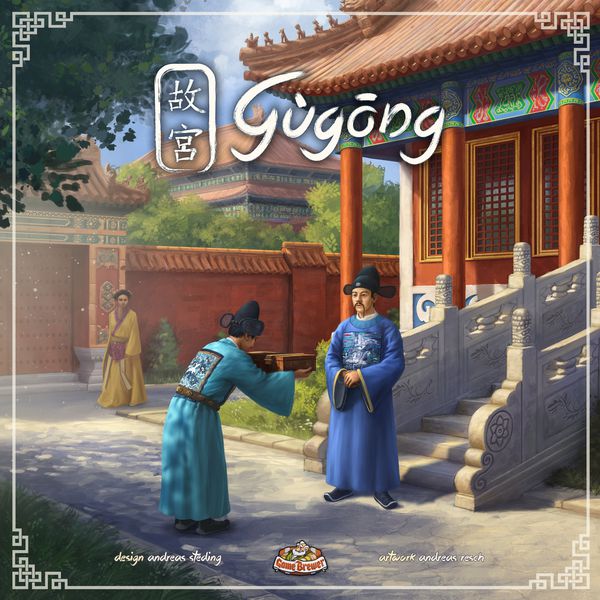 China, 1570. China is under the reign of the Longqing Emperor, of the Ming Dynasty. He inherited a country in disarray after years of mismanagement and corruption. He resided in the Forbidden city, which was the seat of many emperors under the Ming Dynasty. Constructed from 1406 to 1420, the complex consists of 980 buildings and covers 72 ha (over 180 acres). It is also under the Ming Dynasty that the Great Wall of China was rebuilt, fortified, and expanded. Around this period, China was under heavy attack from the Mongols, so maintaining the Great Wall was essential. Most of what we now have left of the Great Wall, we owe to the Ming dynasty.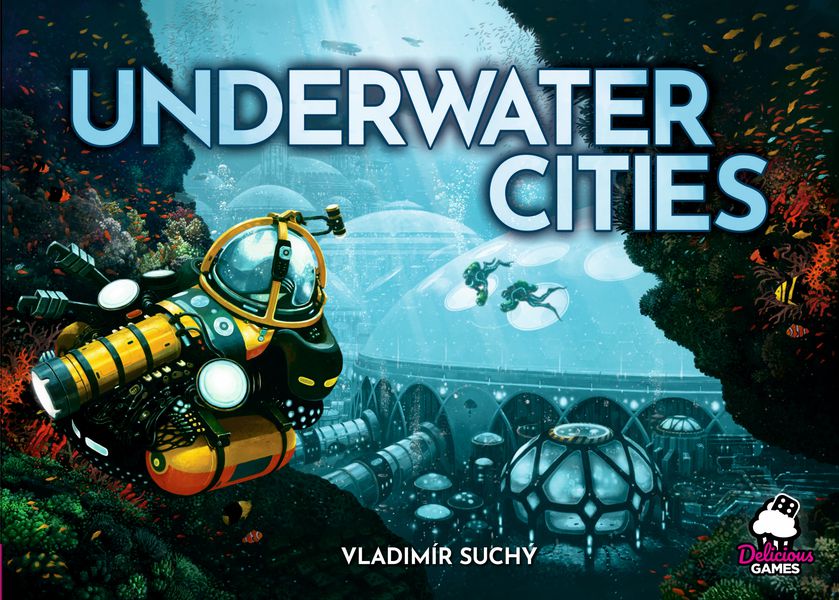 In Underwater Cities, which takes about 30-45 minutes per player, players represent the most powerful brains in the world, brains nominated due to the overpopulation of Earth to establish the best and most livable underwater areas possible.
The main principle of the game is card placement. Three colored cards are placed along the edge of the main board into 3 x 5 slots, which are also colored. Ideally players can place cards into slots of the same color. Then they can take both actions and advantages: the action depicted in the slot on the main board and also the advantage of the card. Actions and advantages can allow players to intake raw materials; to build and upgrade city domes, tunnels and production buildings such as farms, desalination devices and laboratories in their personal underwater area; to move their marker on the initiative track (which is important for player order in the next turn); to activate the player's "A-cards"; and to collect cards, both special ones and basic ones that allow for better decision possibilities during gameplay.
All of the nearly 220 cards — whether special or basic — are divided into four types according to the way and time of use. Underwater areas are planned to be double-sided, giving players many opportunities to achieve VPs and finally win.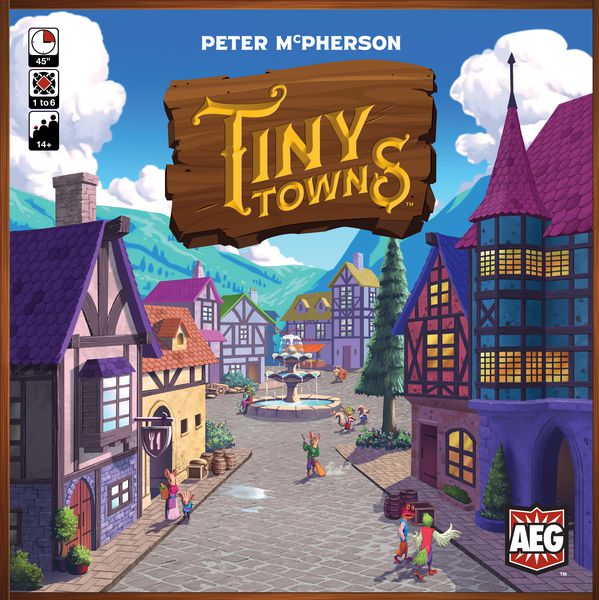 You are the mayor of a tiny town in the forest in which the smaller creatures of the woods have created a civilization hidden away from predators. This new land is small and the resources are scarce, so you take what you can get and never say no to building materials. Cleverly plan and construct a thriving town, and don't let it fill up with wasted resources! Whoever builds the most prosperous tiny town wins!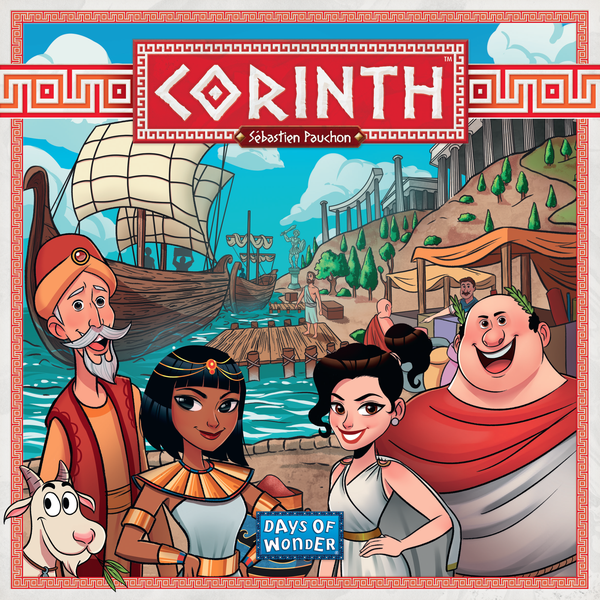 Under a blazing sun in 4th century BCE, traders come from all corners of the Mediterranean Sea to Corinth to sell their goods; Persian carpets, Cretan olive oil, Roman grapes, and Egyptian spices are highly prized by traders. Players have a few weeks to secure their place in Corinthian lore as its most savvy trader!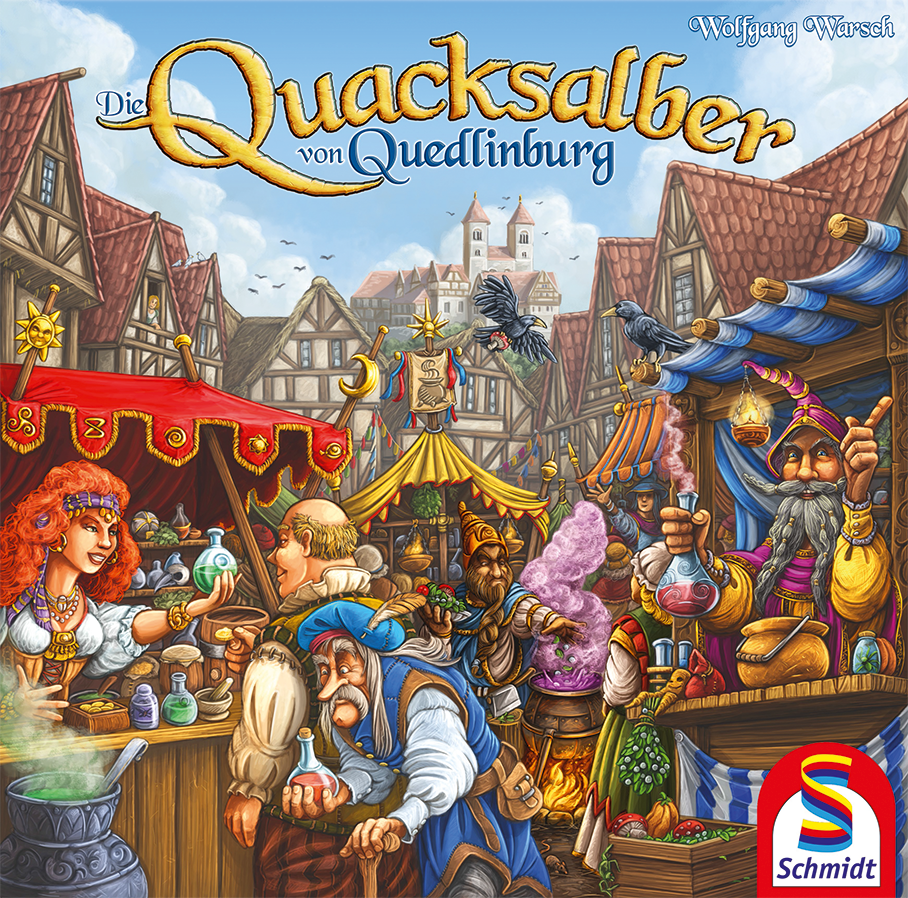 In The Quacks of Quedlinburg, players are charlatans — or quack doctors — each making their own secret brew by adding ingredients one at a time. Take care with what you add, though, for a pinch too much of this or that will spoil the whole mixture!
Each player has their own bag of ingredient chips. During each round, they simultaneously draw chips and add them to their pot. The higher the face value of the drawn chip, the further it is placed in the swirling pattern. Push your luck as far as you can, but if you add too many cherry bombs, your pot explodes!
At the end of each round, players gain victory points and also coins to spend on new ingredients to add to their bags. But players with exploded pots must choose points or coins — not both! The player with the most victory points at the end of nine rounds wins the game.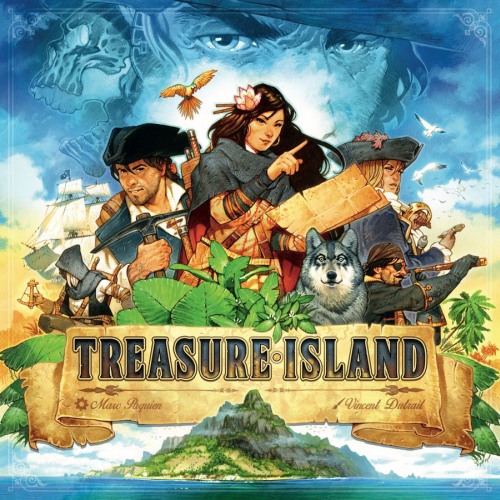 Long John Silver's crew has committed mutiny and has him cornered and tied up! Round after round, they question him about the location of his treasure and explore the island following his directions — or perhaps his misdirections? Who knows... The old sea dog is surely planning an escape, after all, after which he will definitely try to get his treasure back.
Treasure Island is a game of bluffing and adventure in which one player embodies Long John, trying to mislead the others in their search for his treasure. The hunt reaches its climax with Long John's escape, when he will make a final run to get the booty for himself!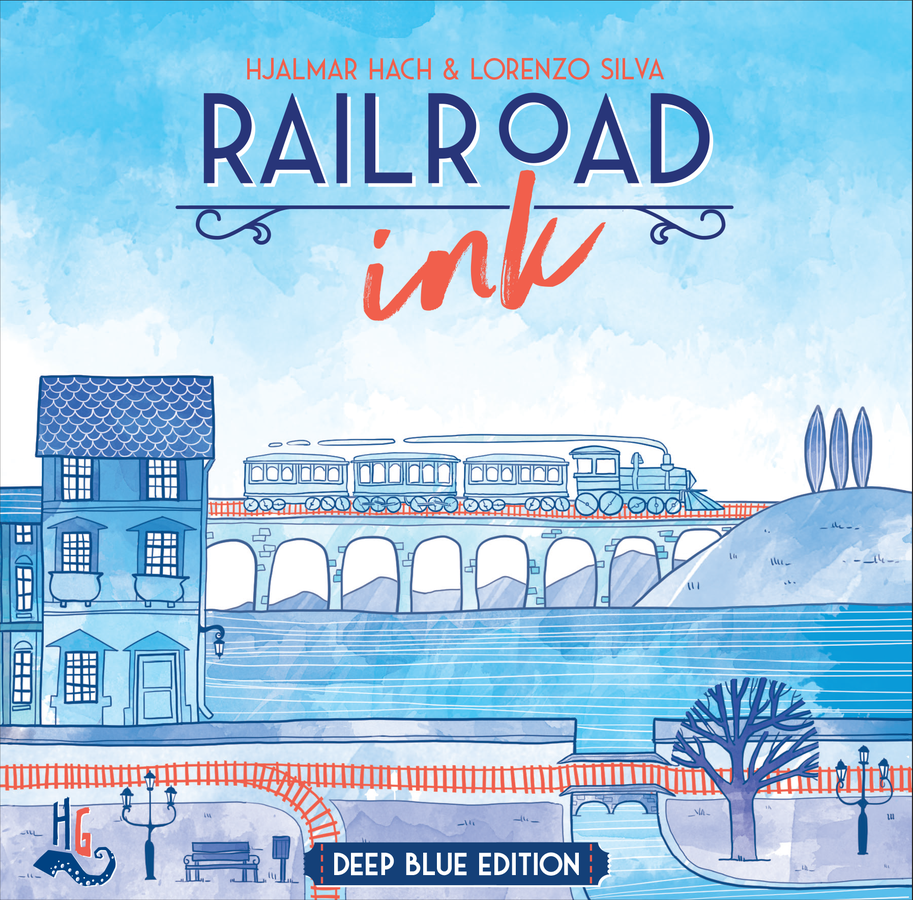 In the multiplayer puzzle game Railroad Ink, your goal is to connect as many exits on your board as possible. Each round, a set of dice are rolled in the middle of the table, determining which kind of road and railway routes are available to all players. You have to draw these routes on your erasable boards to create transport lines and connect your exits, trying to optimize the available symbols better than your opponents.
The more exits you connect, the more points you score at the end of the game, but you lose points for each incomplete route, so plan carefully! Will you press your luck and try to stretch your transportation network to the next exit, or will you play it safe and start a new, simpler to manage route?
Railroad Ink comes in two versions, each one including two expansions with additional dice sets that add new special rules to your games. The Deep Blue Edition includes the Rivers and Lakes expansions. Increase the difficulty by adding the River route into the mix, or use the Lakes to connect your networks by ferry. These special rules can spice up things and make each game play and feel different. Each box allows you to play from 1 to 6 players, and if you combine more boxes, you can play with up to 12 players (or more). The only limit to the number of players is the number of boards you have!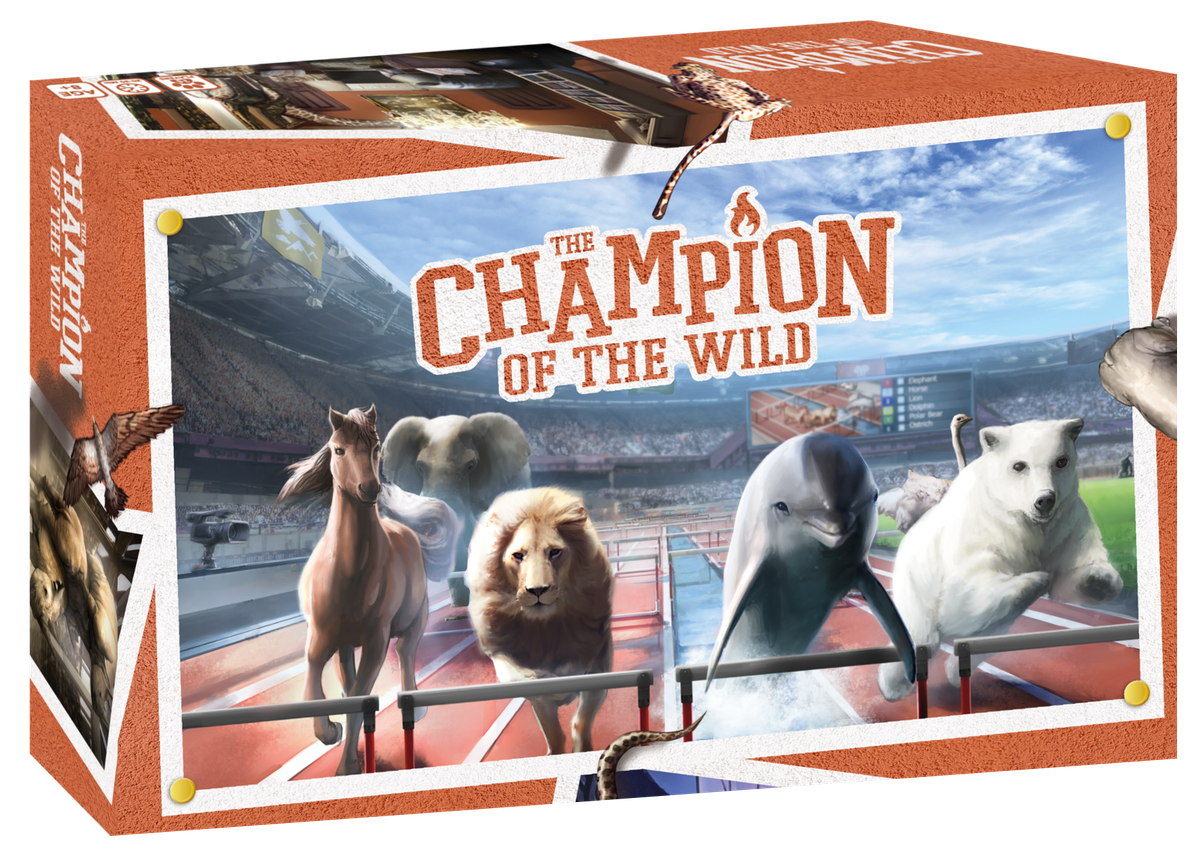 Available direct from
https://championofthewild.com/
The Champion of the Wild, formerly known as The Animal Games, is a light-hearted card-based social game for 3-8 players based on the following theme:
Players have attained super-stardom and handsome riches over many years due to their innate ability to communicate with and to coach animals of all different species. Now the greatest animal coaches from around the world (the participating players) have gathered for the ultimate test of their training prowess to see who will become The Champion of the Wild.
Three events are first selected - one from each of five different categories (speed, power, endurance, technical and team). These events can be any measurable activity, examples including the 100m sprint, high jump, ballroom dancing and hide-and-seek. Players are then dealt a hand of animal cards to choose from and must select one single animal to represent them across all three events, competing against the animals selected by the other players. These events are then played out by way of animated discussion and players then vote according to their opinion on the likely rankings (excluding their own animal when voting). Votes score points for the appropriate players and the player with the most points after three events wins.
The Champion of the Wild combines the fun and laughter of a conversation-driven social game with the challenge of strategic thinking required for animal selection and event tactics.
Who will be your champion?