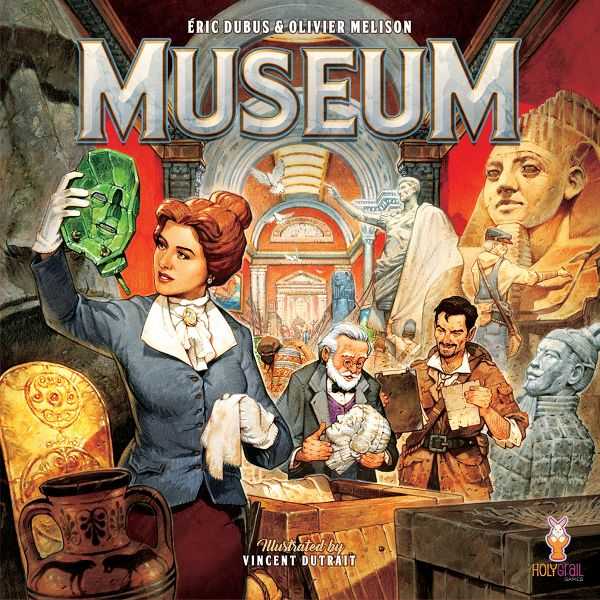 It's the turn of the 20th century, the golden age of museums. As interest in and accessibility of museums grew exponentially, many institutions underwent an intense period of expansion on both an intellectual and physical level, searching to grow their collections for profit and science.
You play as a curator of one such museum and it's your job to build the biggest, most coherent collection that you can in this game of collection and bartering featuring over 300 individual illustrations by Vincent Dutrait and authentic architectural facts. But it's no simple task!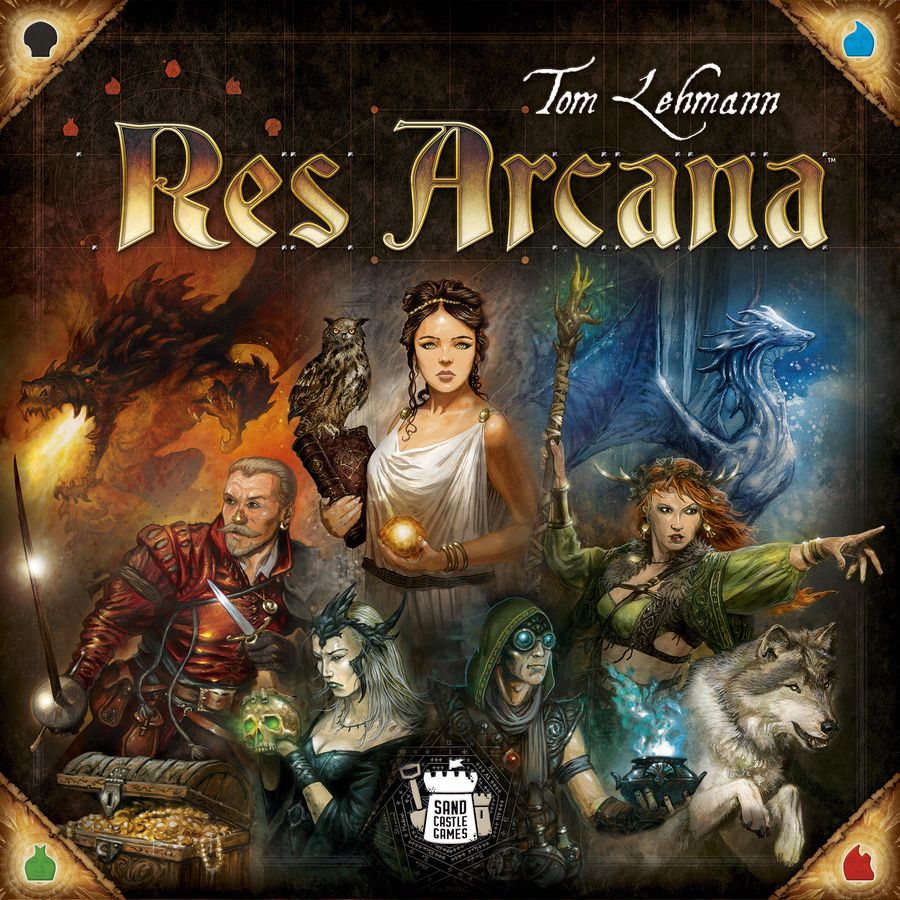 In a high tower, an Alchemist prepares potions, using vials filled with otherworldly fluids. In a sacred grove, a Druid grinds herbs for a mystical ritual. In the catacombs, a Necromancer summons a bone dragon... Welcome to the world of Res Arcana!
In it, Life, Death, Elan, Calm, and Gold are the essences that fuel the art of magic. Choose your mage, gather essences, craft unique artifacts, and use them to summon dragons, conquer places of power, and achieve victory!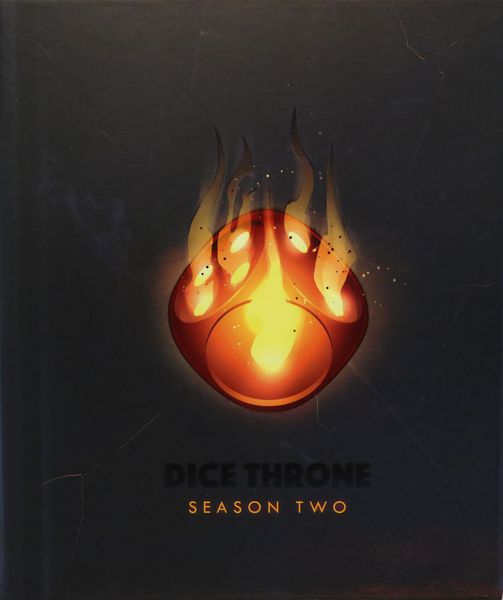 Dice Throne is a game of intriguing dice, tactical card play, powerful heroes, and unique abilities.
It's a fast-paced 2-6 player combat game (1v1, 2v2, 3v3, 2v2v2, or free-for-all). Select from a variety of heroes that play and feel completely distinct from one another. Attack opponents and activate abilities by rolling your hero's unique set of five dice. Accumulate combat points and spend them on cards that have a large range of effects, such as granting permanent hero upgrades, applying status effects, and manipulating dice directly (yours, your teammate's, or even your opponent's).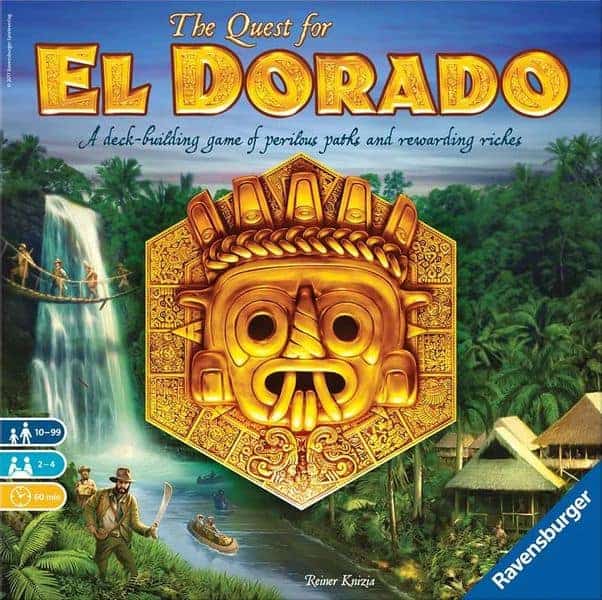 In The Quest for El Dorado, players take the roles of expedition leaders who have embarked on a search for the legendary land of gold in the dense jungles of South America. Each player assembles and equips their own team, hiring various helpers from the scout to the scientist to the aborigine. All of them have one goal in mind: Reaching the golden border first and winning all of the riches for themselves. Whoever chooses the best tactics will be rewarded!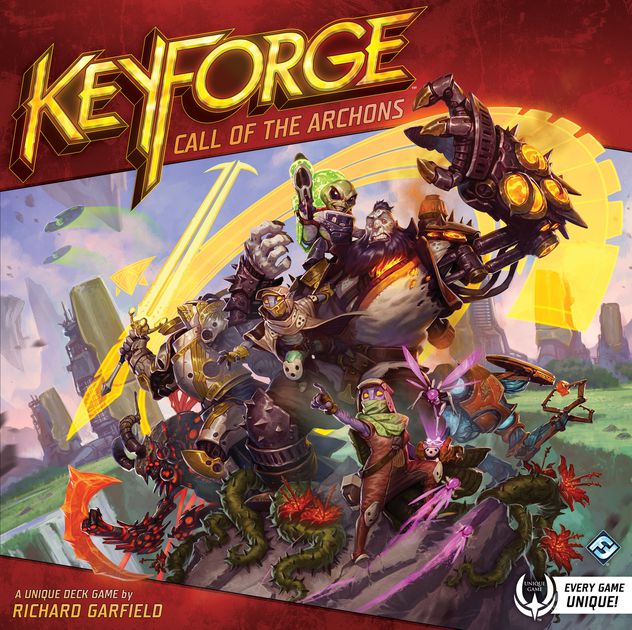 Enter a world where anything is possible in KeyForge! In the center of the universe hangs the Crucible, an artificial world built from the pieces of countless planets. Here, in the world's first Unique Deck Game, created by legendary designer Richard Garfield, two players step into the roles of mighty Archons, racing to forge keys that unlock the Crucible's hidden Vaults.
Leading their diverse teams, filled with followers from three of the Crucible's great Houses, the Archons must gather Æmber, stave off their opponent's progress, and ultimately be the first to open a Vault and gain its incredible knowledge. With a vast array of creatures, artifacts, and abilities and over 104 quadrillion possible decks, every deck is completely one-of-a-kind, and no two battles will ever be the same!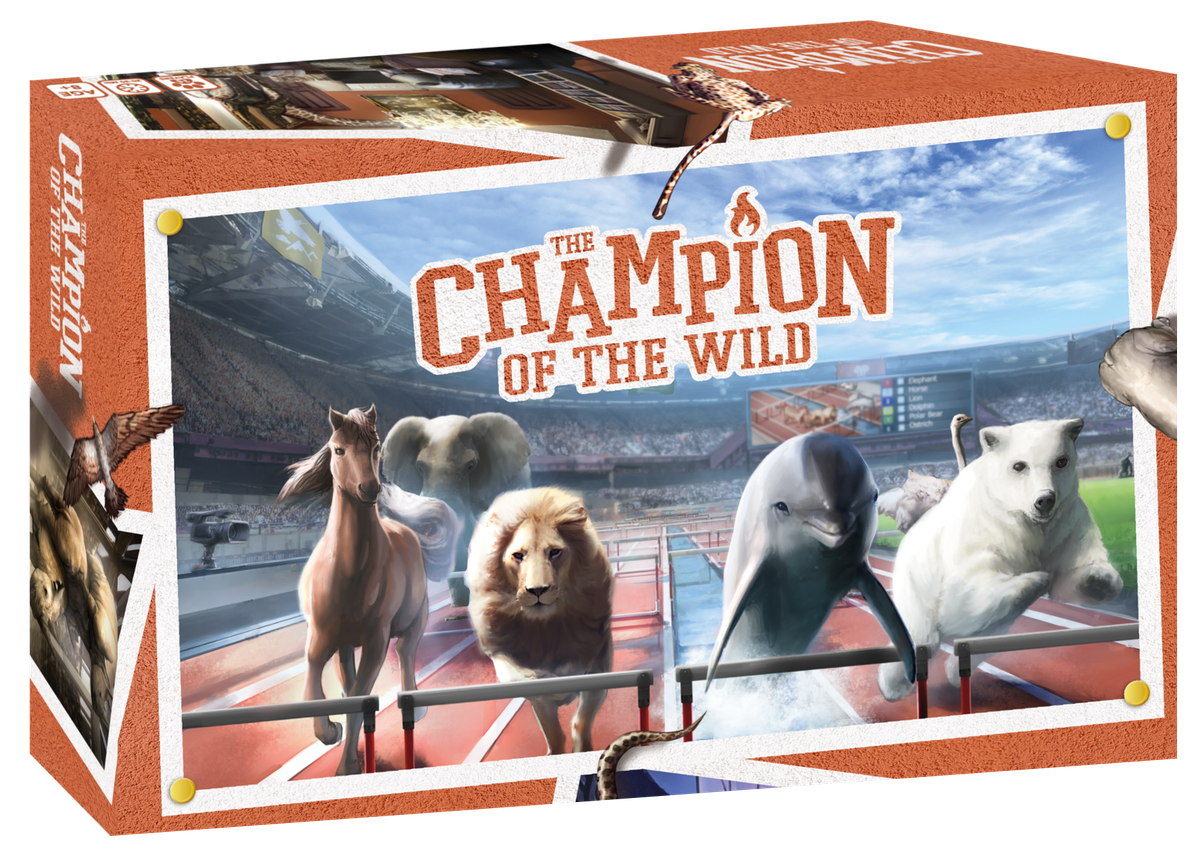 Available direct from
https://championofthewild.com/
The Champion of the Wild, formerly known as The Animal Games, is a light-hearted card-based social game for 3-8 players based on the following theme:
Players have attained super-stardom and handsome riches over many years due to their innate ability to communicate with and to coach animals of all different species. Now the greatest animal coaches from around the world (the participating players) have gathered for the ultimate test of their training prowess to see who will become The Champion of the Wild.
Three events are first selected - one from each of five different categories (speed, power, endurance, technical and team). These events can be any measurable activity, examples including the 100m sprint, high jump, ballroom dancing and hide-and-seek. Players are then dealt a hand of animal cards to choose from and must select one single animal to represent them across all three events, competing against the animals selected by the other players. These events are then played out by way of animated discussion and players then vote according to their opinion on the likely rankings (excluding their own animal when voting). Votes score points for the appropriate players and the player with the most points after three events wins.
The Champion of the Wild combines the fun and laughter of a conversation-driven social game with the challenge of strategic thinking required for animal selection and event tactics.
Who will be your champion?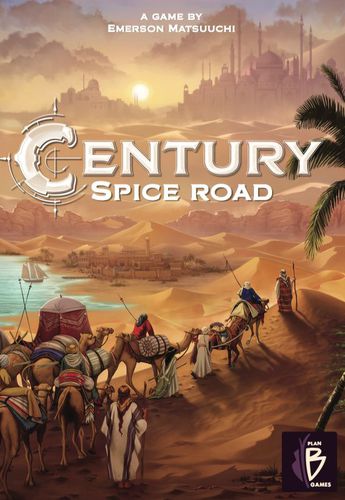 Century: Spice Road is the first in a series of games that explores the history of each century with spice-trading as the theme for the first installment. In Century: Spice Road, players are caravan leaders who travel the famed silk road to deliver spices to the far reaches of the continent for fame and glory. Each turn, players perform one of four actions:
Establish a trade route (by taking a market card)
Make a trade or harvest spices (by playing a card from hand)
Fulfill a demand (by meeting a victory point card's requirements and claiming it)
Rest (by taking back into your hand all of the cards you've played)
The last round is triggered once a player has claimed their fifth victory point card, then whoever has the most victory points wins.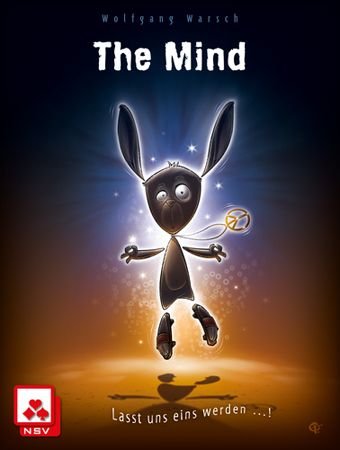 The Mind is an experiment, a journey, a team experience in which you can't exchange information, yet will become one to defeat all the levels of the game.
In more detail, the deck contains cards numbered 1-100, and during the game you try to complete 12, 10, or 8 levels of play with 2, 3, or 4 players. In a level, each player receives a hand of cards equal to the number of the level: one card in level 1, two cards in level 2, etc. Collectively you must play these cards into the center of the table on a single discard pile in ascending order but you cannot communicate with one another in any way as to which cards you hold. You simply stare into one another's eyes, and when you feel the time is right, you play your lowest card. If no one holds a card lower than what you played, great, the game continues! If someone did, all players discard face up all cards lower than what you played, and you lose one life.
You start the game with a number of lives equal to the number of players. Lose all your lives, and you lose the game. You start with one shuriken as well, and if everyone wants to use a shuriken, each player discards their lowest card face up, giving everyone information and getting you closer to completing the level. As you complete levels, you might receive a reward of a shuriken or an extra life. Complete all the levels, and you win!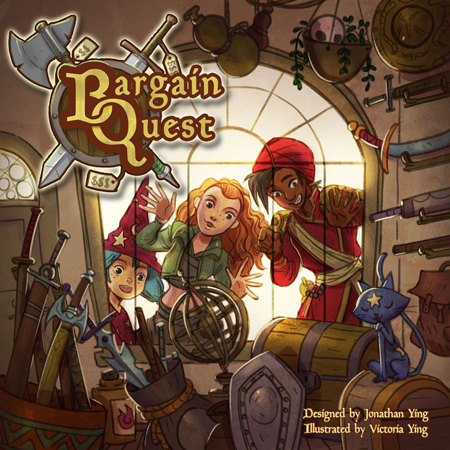 Bargain Quest is a game of adventure and capitalism for 2-4 players. Players will take the role of shopkeepers in an adventuring town plagued by monsters. Players must draft items and then secretly choose which items to place in their windows to attract wealthy heroes to their shops.
Bargain Quest is a game of adventure and capitalism for 2-4 players. Players will take the role of shopkeepers in an adventuring town plagued by monsters. Players must draft items and then secretly choose which items to place in their windows to attract wealthy heroes to their shops.
Once all heroes have been equipped, they battle against monstrous threats, earning money and adding prestige to whichever item shop they most recently visited. Throughout the game players will encounter new heroes and monsters while upgrading their shops and hiring employees. Once the third monster is defeated the player who has earned the most gold and prestige is the winner.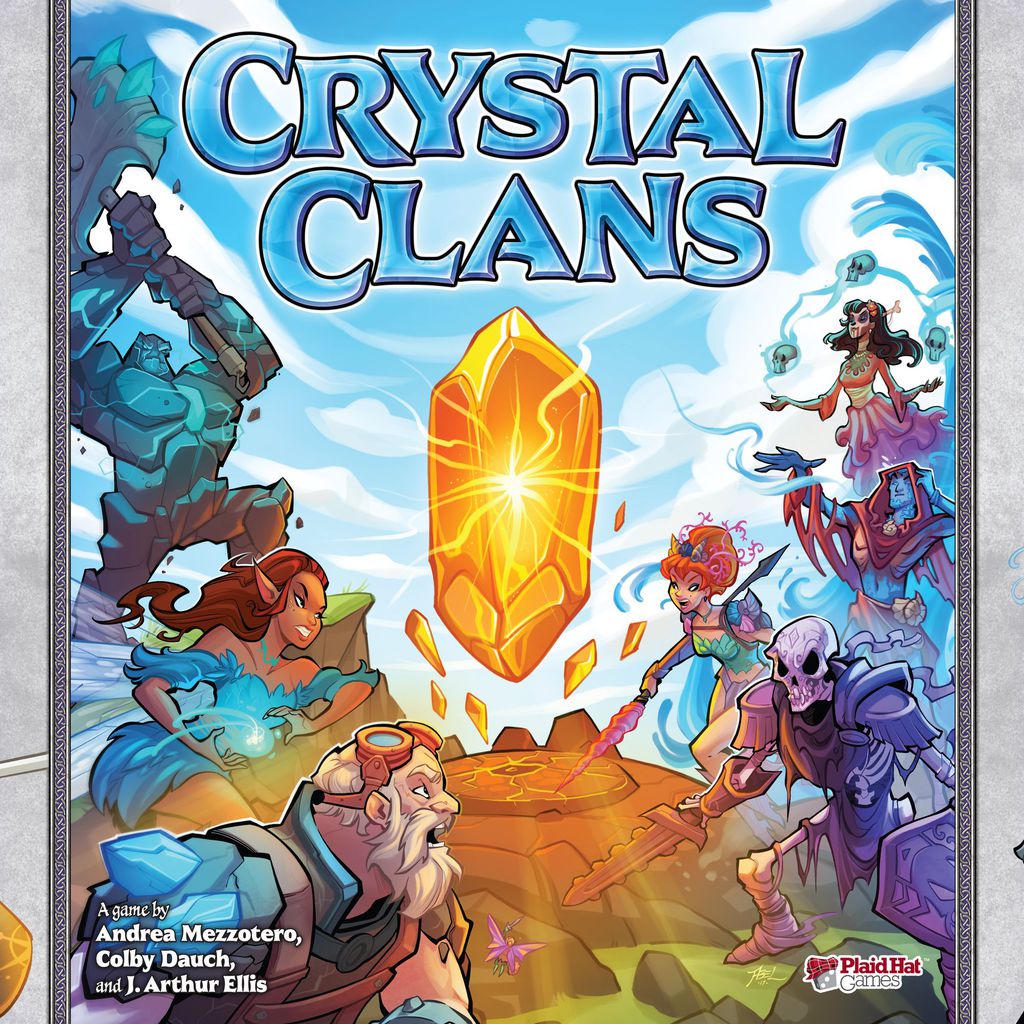 Choose your clan, prepare for battle, and fight for control of powerful crystals in Crystal Clans, a battle card game for two players.
In every game of Crystal Clans, you go to battle with unique armies, seeking to outmaneuver your opponent and lead your squad to victory. Six clans stand ready to battle for dominance, including the adaptable Water Clan, the peaceful Flower Clan, the relentless Skull Clan, the innumerable Blood Clan, the wise Meteor Clan, and the unyielding Stone Clan. Each clan's cards can be used in multiple ways, giving you more options and adding surprise to each battle. The first clan to claim four crystals wins the game and fulfills their destiny to dominate the world.